twenty times as heavy, a nasty little pulp song, a happy and hairy fellow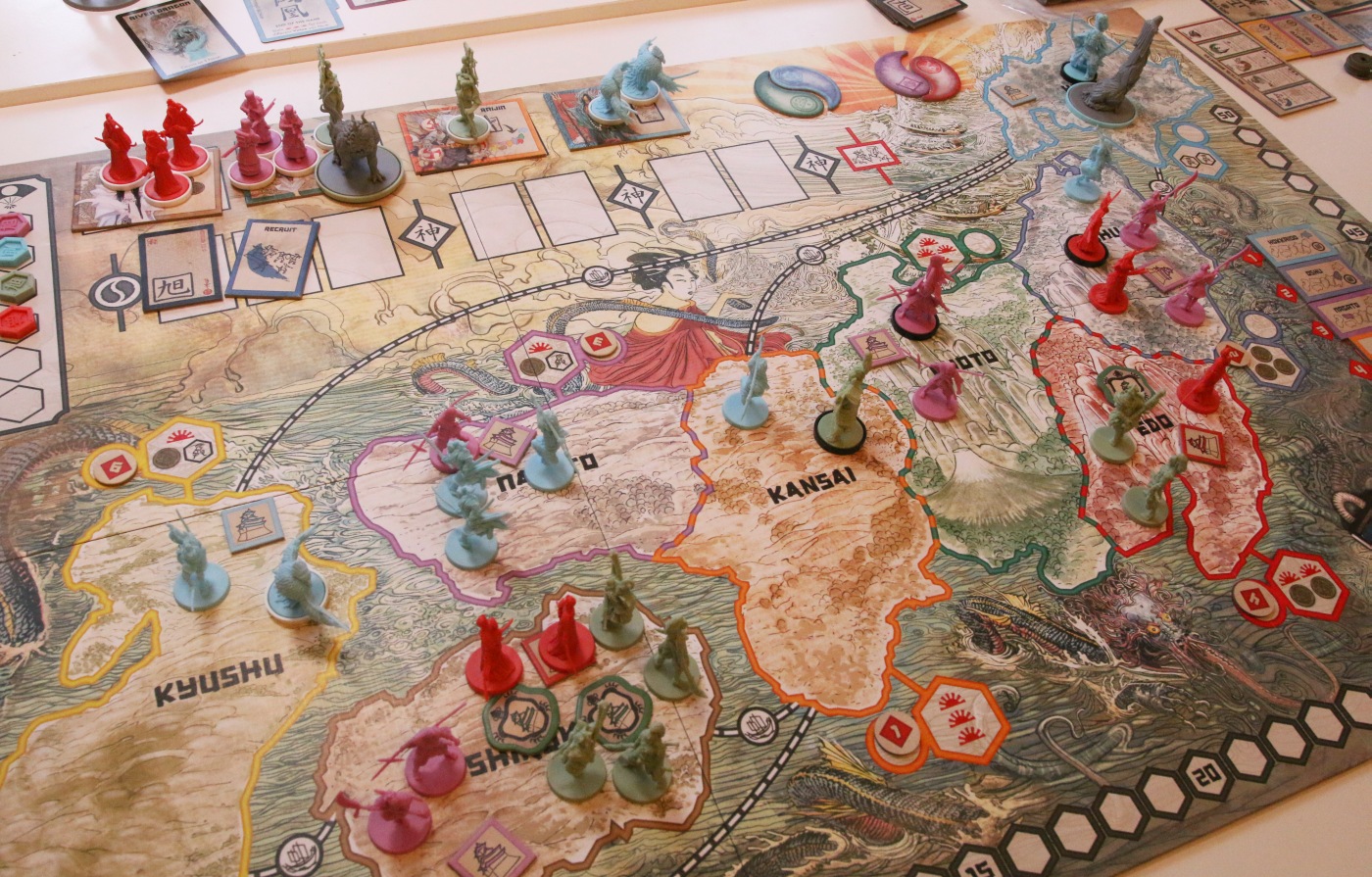 Matt
:
Rising Sun
is a big-box Kickstarter darling filled with frankly massive plastic things, with a hefty retail price of £75 / $80. Set in a god-powered version of feudal Japan, players act as one of six different clans vying for control of those lovely islands. But the plus-size map and plastic armies are slightly misleading: Rising Sun is not what it appears to be.
If you're expecting a traditional game of nudging toy soldiers around a map, Rising Sun might leave players bored, confused, or quietly in a huff. But if you can get your head around what it is, and teach your friends what it is (and isn't), Rising Sun can be really very good.
luke's skywalker, beware the squirrel, puddle pastries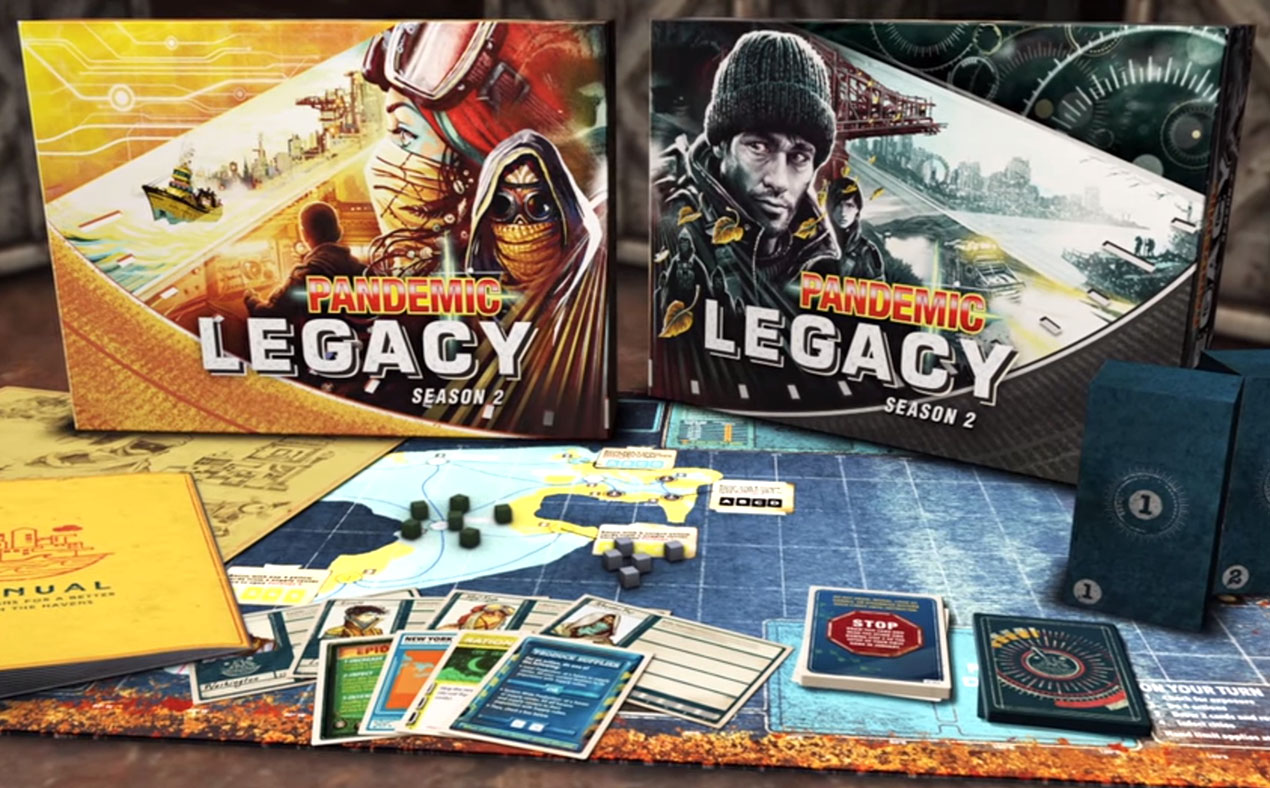 Paul
: Matt! Welcome to the Games News Office! I can't believe it's your first time here!
Matt: Paul, this is just a bin with a laptop and-
Paul: Uh, what's that? You're also excited about the Pandemic Legacy Season 2 trailer? And it's official release date being so near?
a dollop of chaos, a crime soufflé, a misplaced acrobat, and a bloody cat?!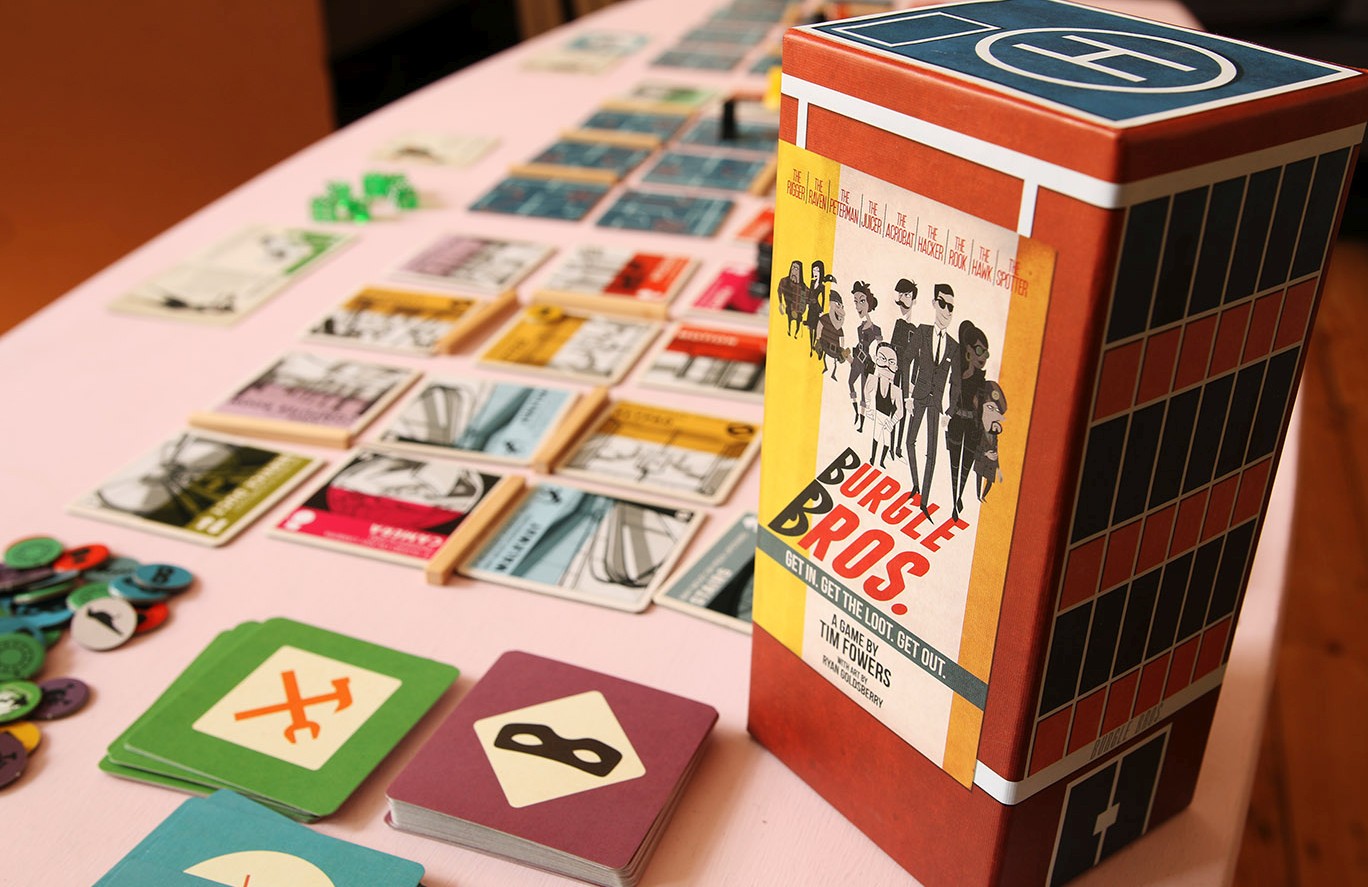 Matt
: Chucking
Pandemic Legacy
in the bin proved to be an uncomfortable day for my board game collection, causing a cardboard-flavoured existential wobble. As much as I love - had loved -
Pandemic
, experiencing the full-fat campaign spin-off had left me wondering if I'd ever bring myself to go back to the standard co-op game that had been such a household staple.
I've spent a while poking my nose around for a worthy replacement, and - for me - I think it might be Burgle Bros.
Dropping two to four players into a classic bank heist, Tim Fowers' has squeezed an almost comical amount of theme and bits and ideas into a box that - being generous - might hold a small shoe. Our intrepid / idiotic thieves have failed to case the joint ahead of the job, so it's up to you and your Colleagues-In-Crime to first find the safes, then crack them, grab the loot, and get out.
a good ol' flecking, matt's hats, big-boy joys, it's all about the soup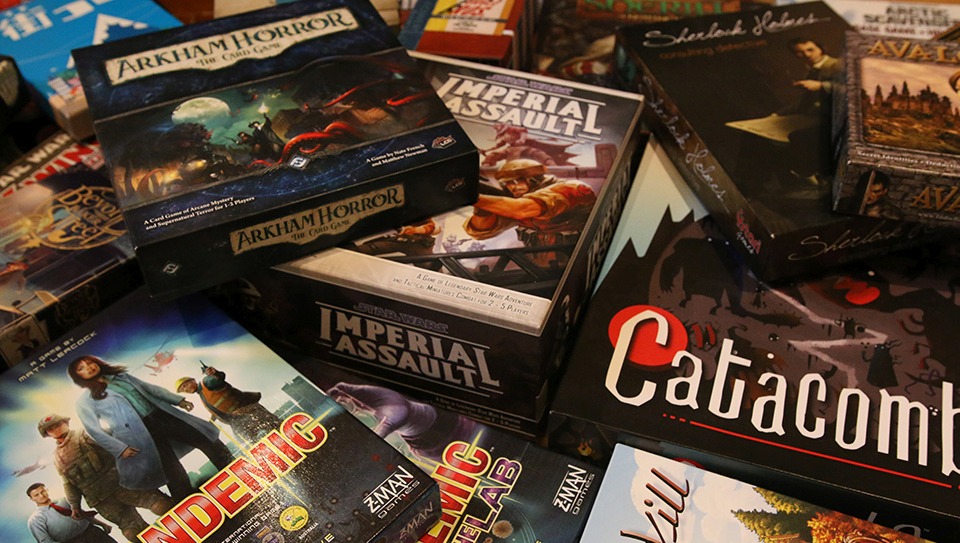 [Following on from our expedition into Quinns' board game collection and the polite visit to Paul's, it's now Matt's turn. Enjoy, everybody!]
Matt: Contrary to popular belief, I am not a man of infinite luxury. Paul has an entire cupboard just for games - Quintin has a cavernous loft to explore. Many have climbed that ladder and never been seen alive again, fading away to become a new addition to the dark and dusty collage of cardboard and bones. Basically those boys have space to play with. I however, have a shelf.
But it's a big shelf! Oh my. There's plenty of room in the rest of my flat, but my wife is a bit of a cheery dictator when it comes to interior design - so the sins of the husband must be tidied away. It's occasionally annoying, but it does mean I get to live in a genuinely beautiful, tidy place? Swings and roundabouts, life is compromise.
the empire strikes back again but hopefully not for quite as long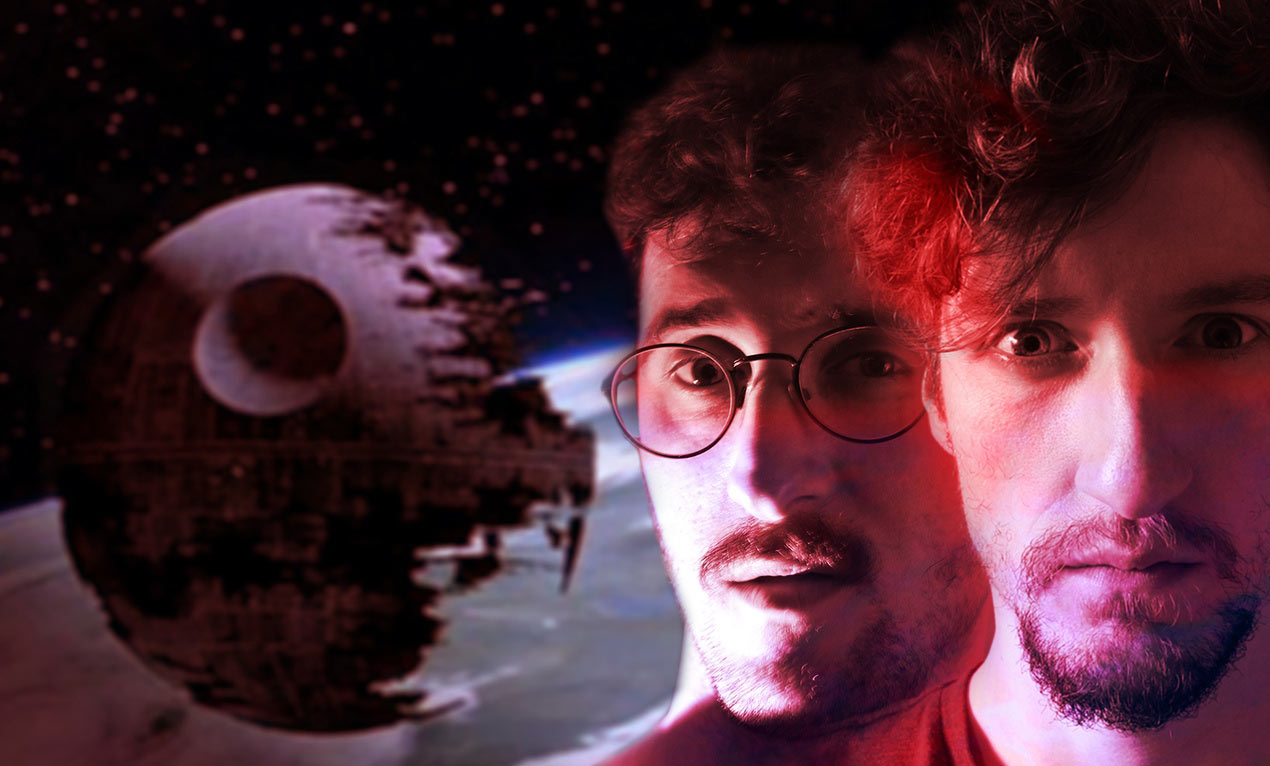 Matt
: Initially, I didn't spot the mistake. Enthusiastically firing out a message that proposed a date for a day of
Star Wars: Imperial Assault
, I was met with five excited replies. I looked at the box. "2-5 players". Bums.
Telling one soul that Christmas was cancelled while their sisters unwrapped a BMX mountain felt too cruel to be any kind of option - I had to make six players work.