News cockles, elevated priesting, TARDIS full of Spice Girls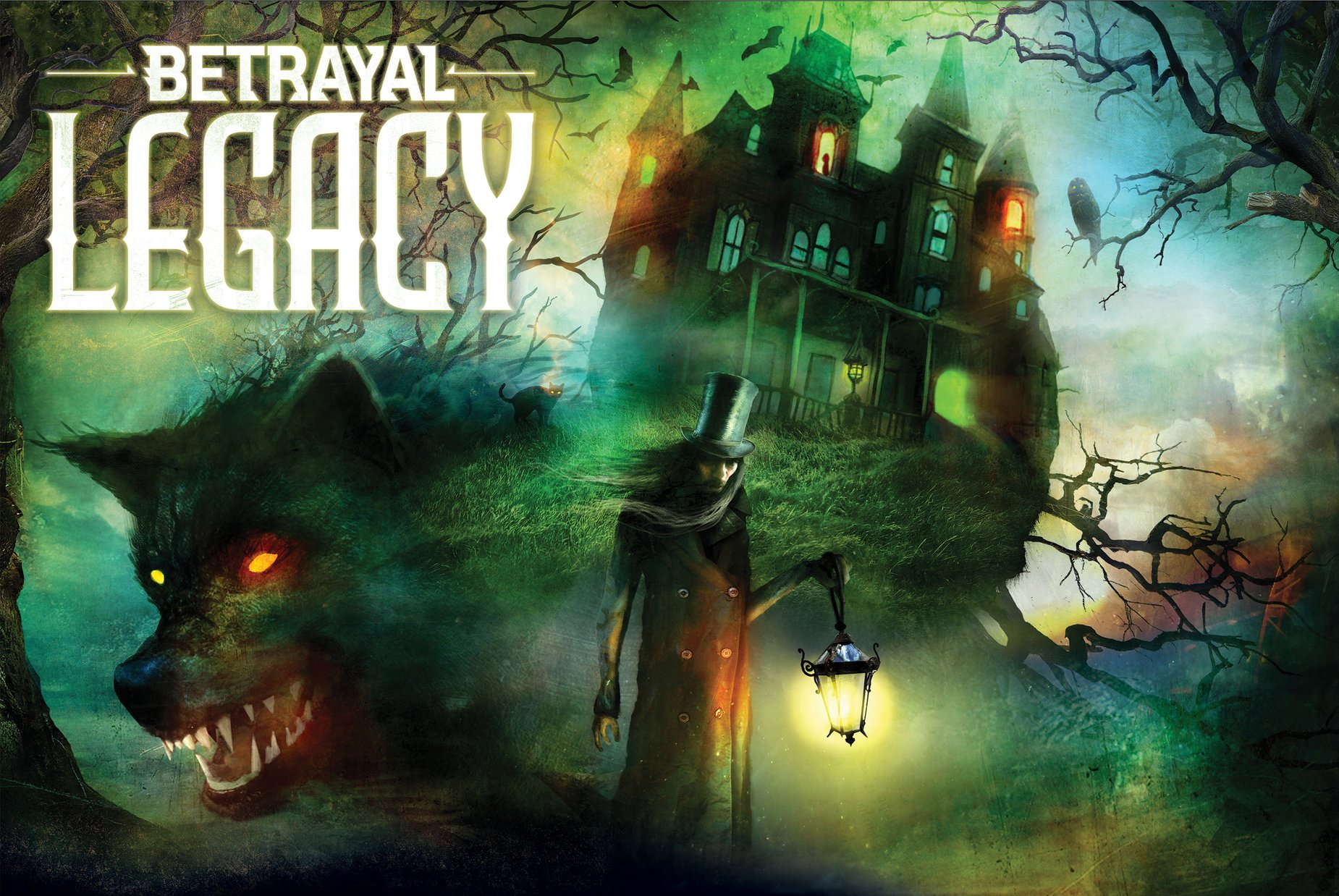 Paul
: Tis the season to be wet, for many of us in the Northern hemisphere, and as the clouds swell and the sky cascades, we need all the Games News that we can get to keep us toasty and dry. Thank heavens, then, for Rob Daviau, whose warm and welcoming announcement of
Betrayal Legacy
is like a sizzling space heater against the cold November rain.
So, are you ready to stumble through haunted houses again and again and again? It's time to get spooked. Repeatedly.
undersea ant farm, Paul's exfoliating chamber, conundrumy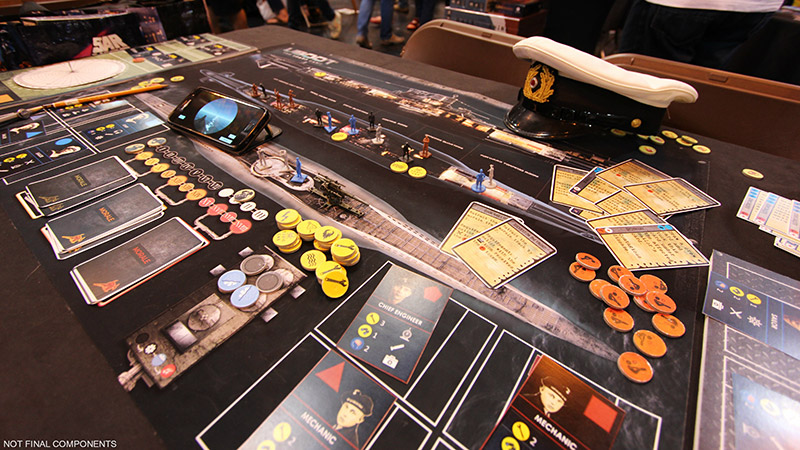 Paul
: Games News is storm front that rolls forever toward us, each new band of rain drenching us with fresh updates and moist headlines. It's all we can do to stay afloat amongst this unrelenting deluge, so perhaps we should welcome the watertight safety of
UBOOT
.
So let's dive in! Secure that hatch and join me taking a look at one of the year's most fascinating announcements…
sit on a tank for you, a badger's bum, Can I be a bear detective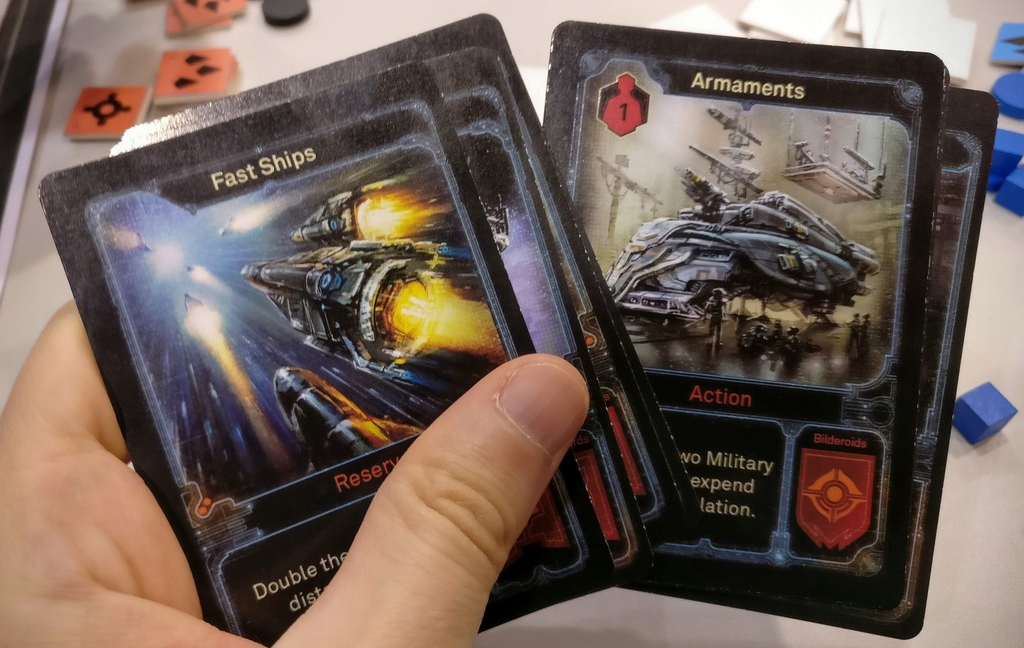 Paul
: Dear Readers, did you know that Games News is the exact opposite of the Battle of Hastings? It's true. Rather than fearing the invading Norman (news) hordes, we beckon them onto our beaches, wave them toward us and are delighted when they fire new games right into our eyes.
How else can we find out about such fine titles as A Handful of Stars?
sweet sweet kluntje, eclipsing eclipse, they make games on computers now?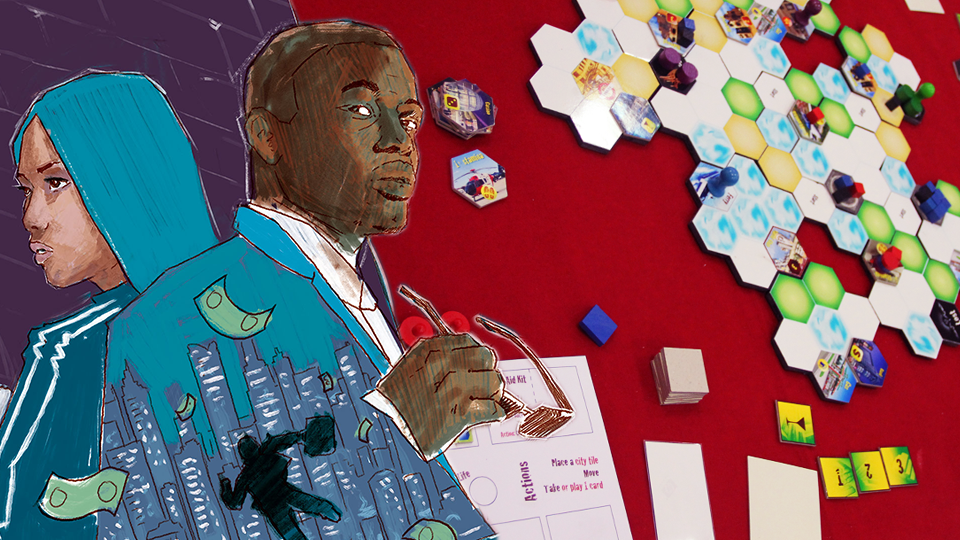 Paul
: This week's Games News speeds toward us with all the speed and power of a hovercraft. You know why a hovercraft is the most powerful of vehicles? Because it can cross both land AND water. Like a frog. But much bigger. A giant frog. Once again HUMANITY TRUMPS NATURE.
Quinns: OK, first off, a hovercraft is just a poor man's ekranoplan. But speaking of plans, can we talk a bit about Vital Lacerda's Escape Plan, which has been confirmed as a 2018 release?
Paul: Ooh, ok! Heist games have been doing rather well at Shut Up & Sit Down this year (we've all become big fans of Burgle Bros and Blades in the Dark), so it's easy to see why you'd be so excited about Lacerda's latest, which is all about a team of bank robbers trying to get out of town. What's the best way to get out of town? Put the police on someone else's tail.
luke's skywalker, beware the squirrel, puddle pastries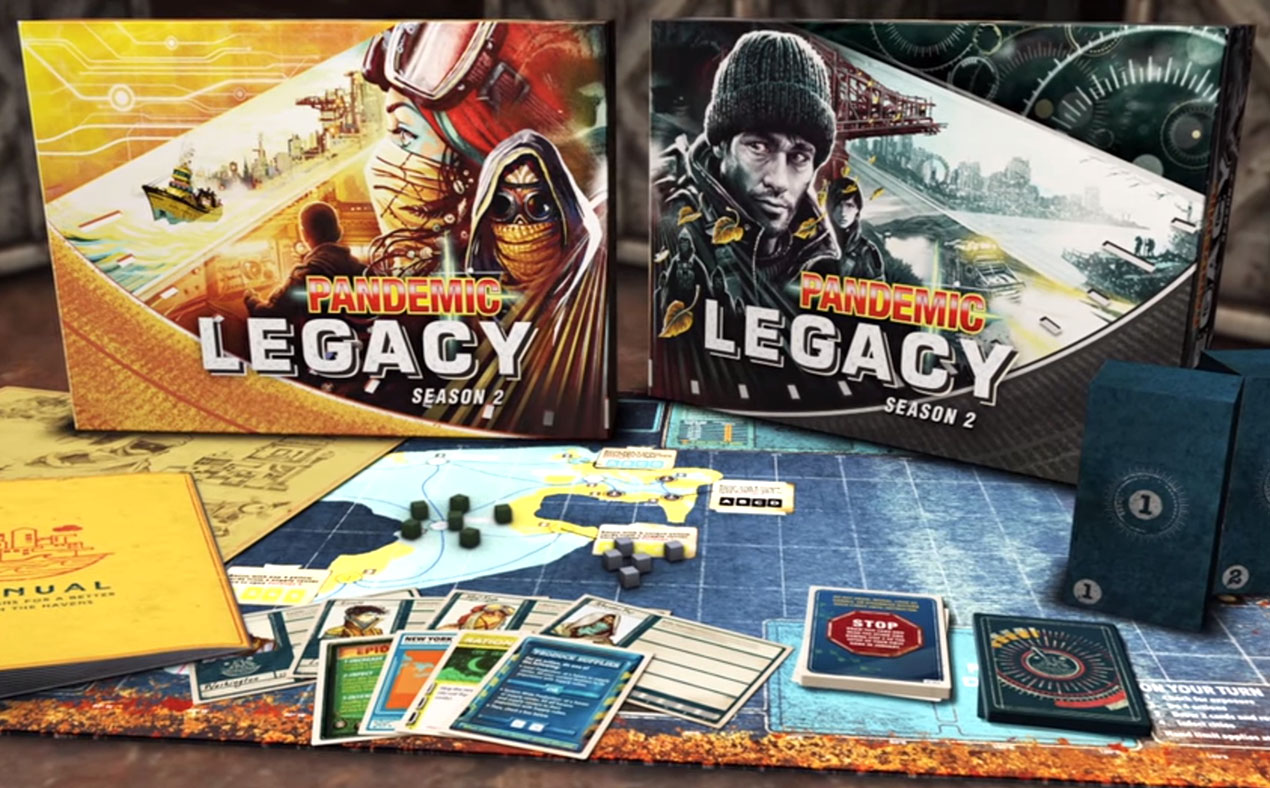 Paul
: Matt! Welcome to the Games News Office! I can't believe it's your first time here!
Matt: Paul, this is just a bin with a laptop and-
Paul: Uh, what's that? You're also excited about the Pandemic Legacy Season 2 trailer? And it's official release date being so near?
earnestly inflating, Gene Squeakmons, I'm not lion to you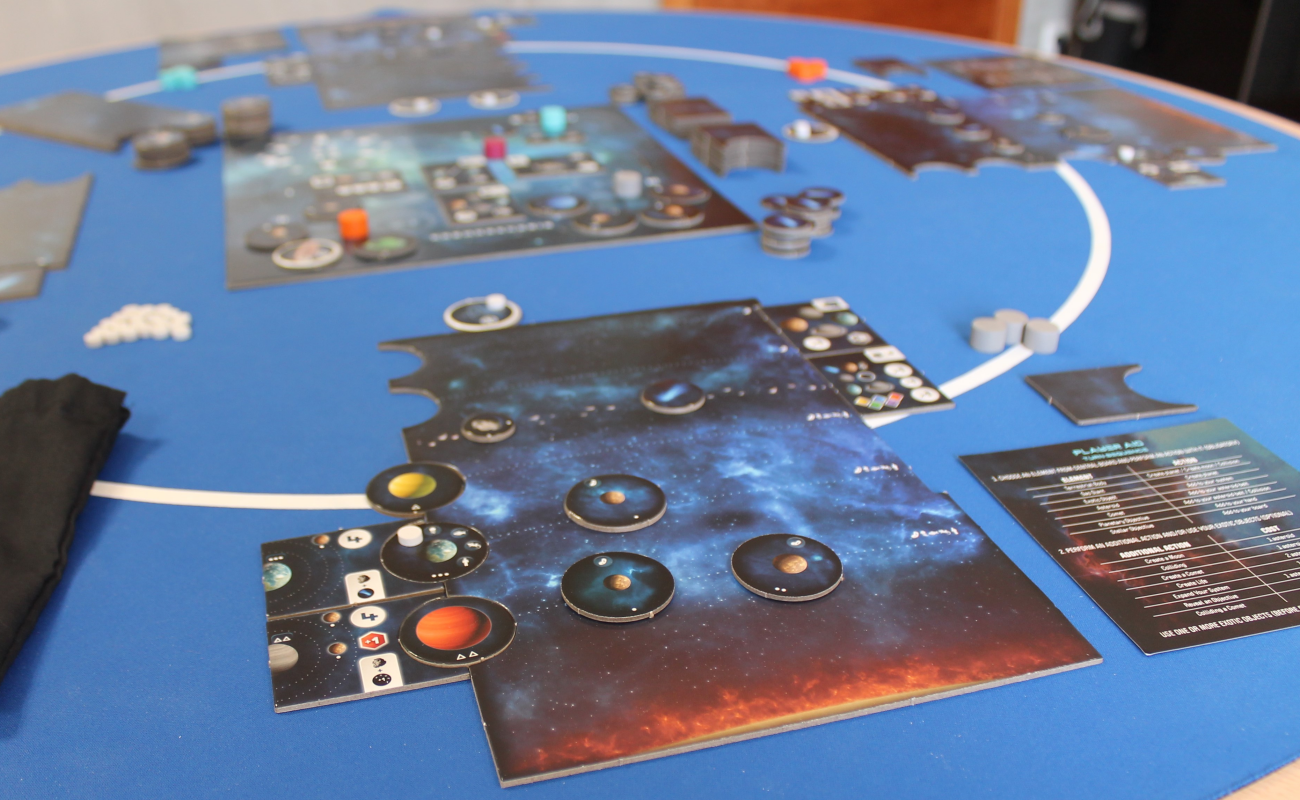 Paul
: Phew! What a week it's been, eh? Did you catch those sports? The local news about the animal that did the thing? Gee whiz! Or the town gossip about Ol' Uncle Bobbins and his brand new motor-car? Life sure moves fast these days!
Me? Oh, I don't have much to share. Just this lil wee board game called Cosmogenesis, where you get to be a star.
pester a picnic, dice urologists, Boarbatusk I choose you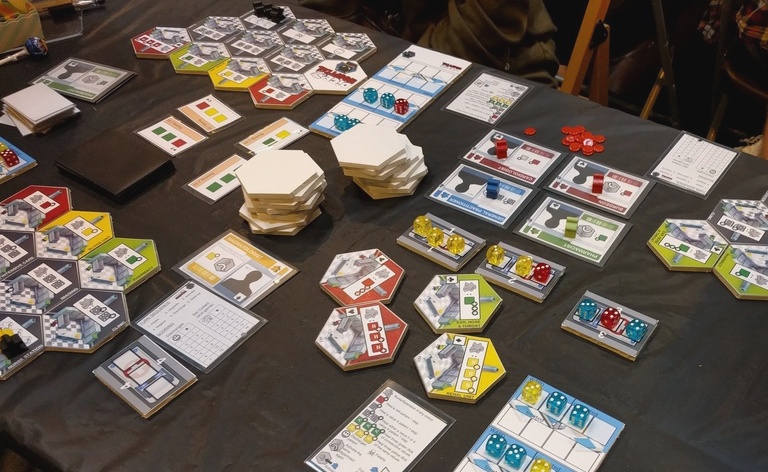 Paul
: Drop the sandbags, the Games News dirigible is aloft! Carried on cool currents and buoyed by the balmiest of gasses (their exact composition a closely-guarded secret), it carries up above the clouds to where the spriteliest gaming news flies, soaring across a sapphire sky. Are you ready for a spectacular trip, a voyage like no other, where we glimpse… oh! Look, it's
Dice Hospital
! How wondrous!
Wait what? The dice are sick, you say?! THIS IS A DISASTER.
a gurgling relative, deadly dancers, a wobbly future, the star bean

Quinns
: You know how we usually do silly intros for the Games News?
Paul: Absolutely. That's classic Games News.
Quinns: Well, I dunno if we have to today. I think our top story already sounds like a Dr. Seuss story.
Board game designer Friedemann Friese, who likes to make games that begin with the letter 'F', has announced a series of sequels to his title Fabled Fruit. Fear, Fortress and Flee are his three new games in the Fast Forward line, all of which use the Fable system (see below). All of these games are green, because Friedemann likes green games (and has green hair).
Speaking of which, they've also announced the first expansion to Fabled Fruit, and you'll never guess what it adds.
Paul: What does it add?
Quinns: Limes.
Paul: Limes?
Quinns: Limes.
a battalion of artists, an en-drabbening, climbing (nggh) a beanstalk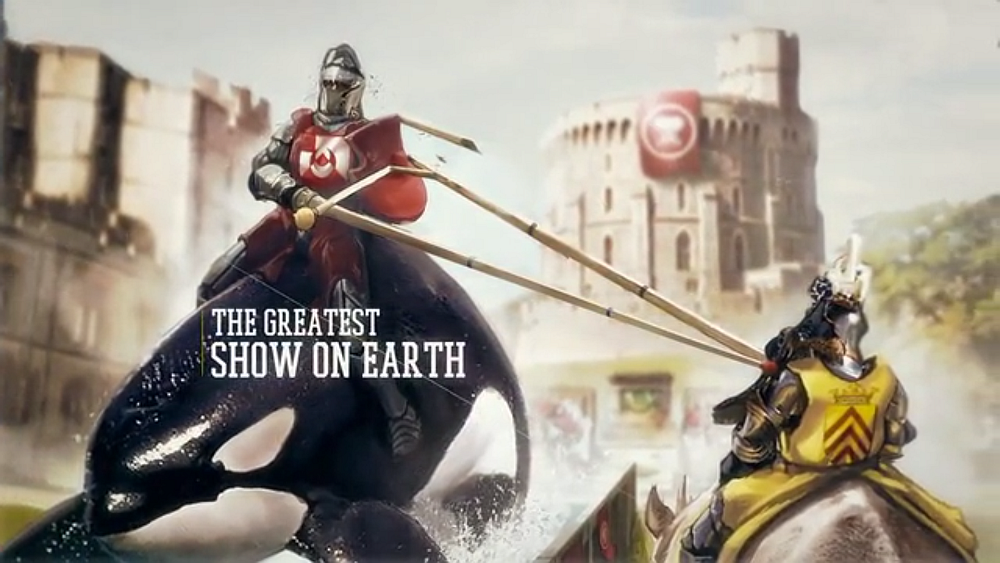 Paul
: Oh boy, do I feel excited about this week's Games News! We have just SO MANY interesting and exciting stories. Where do we even begin? With the Huge Humble Bundle? The slew of Kickstarters? Or the new Netrunner core set?
Quinns: Ooh, I'd love to start with the Kickstarter for The Champion of the Wild.
SU&SD is often late to any kind of party, but TCotW is a fantastic game that we can recommend before everybody else. It's a low-stakes, high-entertainment party game about pitching animals against each other in ridiculous tests of… well, everything from hide and seek to self-stacking. Do you think your animal would win in its category? Is a gorilla good at jousting? Maaaaaybeeee? Go on then, convince me! And enjoy the beautiful, hilarious art while you're at it.
If you'd like to hear a little more, you can hear us playing it at the very end of podcast #60 and having a whale of a time.
a bunch of winkers, getting digital wood, bad rodney, seafaring spuds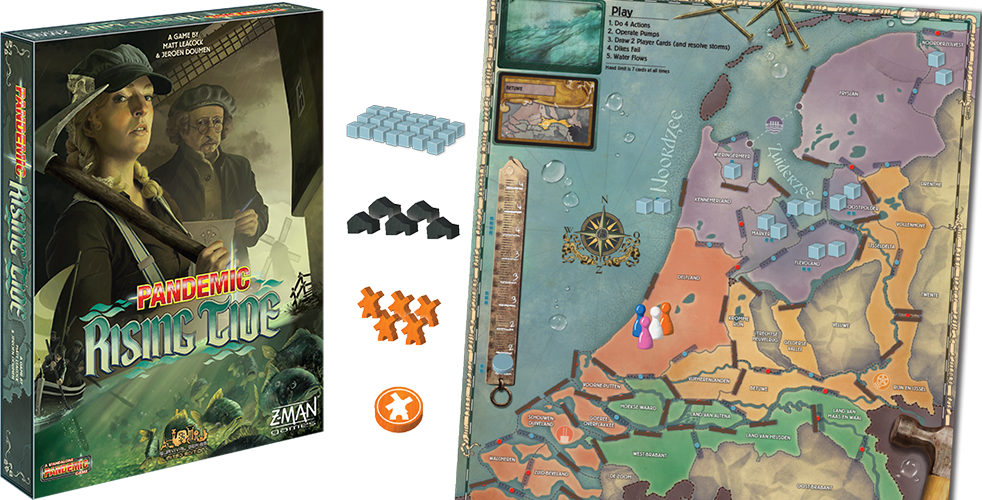 Paul
: It was a case of bad timing when Z-Man Games
announced Pandemic: Rising Tide
, as their scheduling couldn't possibly have foreseen simultaneously flooding in eastern Texas and eastern India, and they very quickly
issued an apology
. That could've been the end of it, but Z-Man are also donating five dollars from every pre-order to Hurricane Harvey relief efforts.
It's a difficult time for a lot of people in the Caribbean and the Gulf Coast right now. Our thoughts are also with the Dice Tower team members who have been forced to evacuate their homes. We hope they can return to enjoying the board games we all love very soon.