la première super méga extension, jingly bells, from the creator of mascarade: sex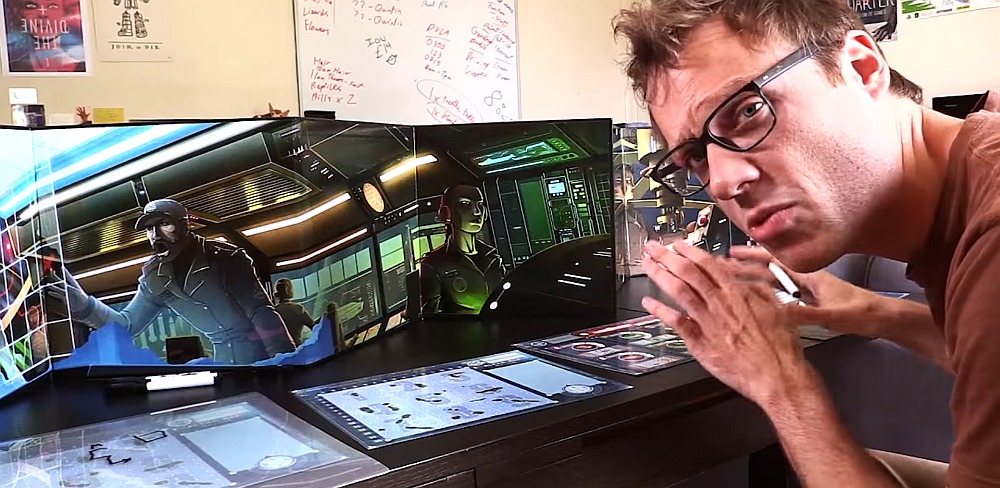 Quinns
: Huddle up, friends. Here we are in the depths of winter with nothing more to burn than the castoff cardboard frames from which we punch our tokens. It is cold and it is dark.
Paul: Yet the warm heart of Shut Up & Sit Down beats strong, emboldened by the news of games to come. This week we're going to tell you about PRINCESSES and SPICES and AN EXPANSION FOR CAPTAIN SONAR. 2017 is already up to speed and it's looking glorious. Which one thing are you most excited about?
Quinns: Yes! Do leave a comment below. Share your youth
an explanation for paul, a rally for quinns, a gory mish-mash, a Heidelberger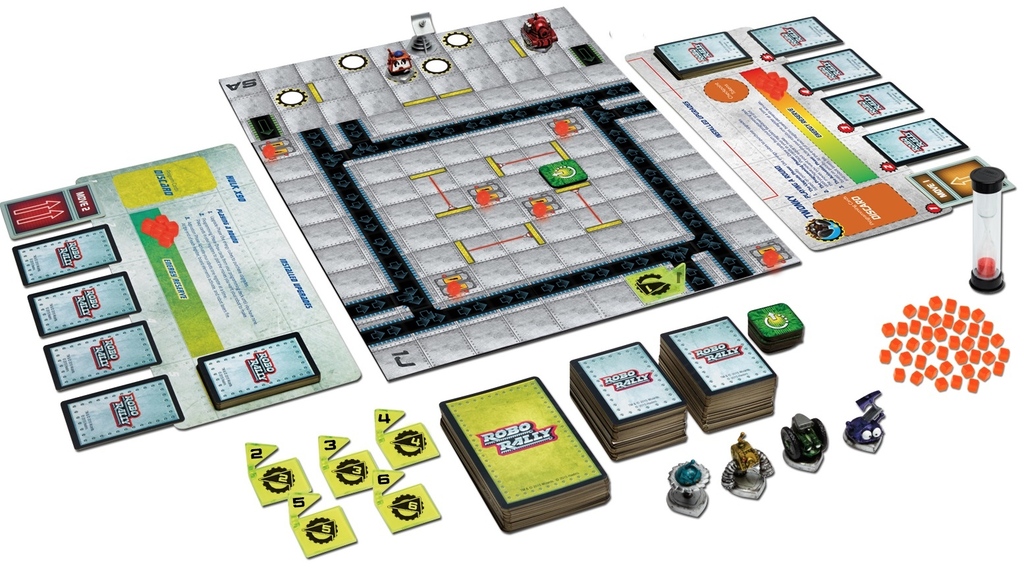 Quinns
: Please, everyone, take your places, fasten your seatbelts and keep your hands INSIDE THE VEHICLE AT ALL TIMES as we welcome you to a brand new year of board gaming, a year that promises to be a WILD RIDE.
Paul: Good morning! Good afternoon! Hello! Happy New Year! The Games News has been building up like snow over the holidays and we've been doing our very best to clear it, shoveling the path and salting the drive. Nevertheless, it's impossible to avoid slipping on some exciting new gossip or falling face-first into a pile of previews. Let's get right into things by talking about… oh no.
Robo Rally.
tumbling protagonists, twisting highways, sentient fungus
Paul
: Attention please, passengers! Now arriving at platform two is this week's Games News, stopping at High Fantasy, Kickstarter Reflections and Wargaming Central. A light buffet service of links will be available throughout the trip and free wifi is offered for your convenience.
Quinns: Paul I have trapped my coat in the carriage door.
rippling breasts, skirts made of dicks, and the absence thereof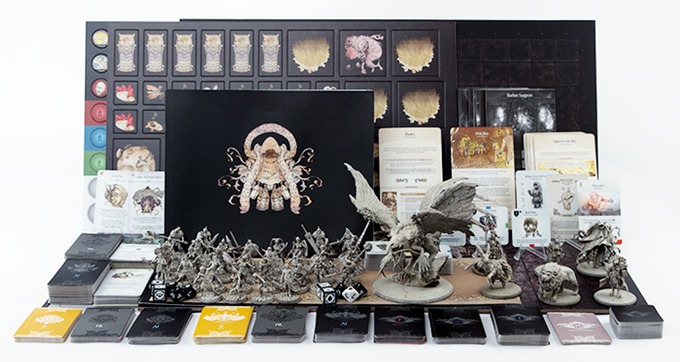 Paul
: Quinns. Quinns I have a strange comment from you here in the Games News notes. It just says-
Quinns: DO NOT READ THAT OUT.
Paul: "Where did the boobs and swinging dicks go"?
Quinns: Ok, I can explain.
Paul: There's no need! It's a question all men must eventually ask themselves.
Quinns: I don't doubt that, but that note actually refers to the Kickstarter for Kingdom Death: Monster, version 1.5. Not only has Kickstarter's most ambitious board game made a comeback, it seems to have been de-sexed.
high finance, dusty teams, stranglin' lando, shadow muses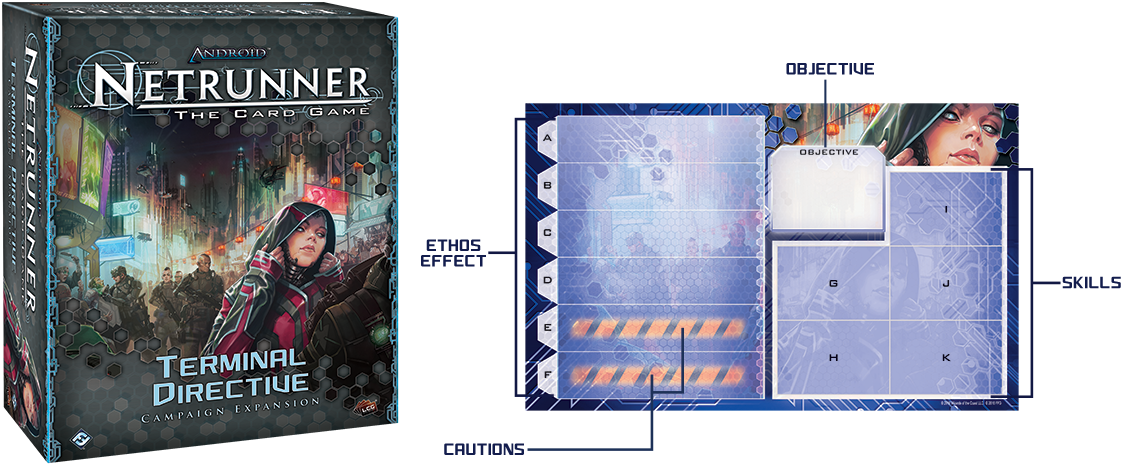 Quinns
: GOOD MORNING everybody! Who's excited about board games? All of you?
Not yet
you're not. Soak up the below news like an high-end paper towel and then we'll talk.
Fantasy Flight has announced the next big box expansion for the superb Android: Netrunner, and it's Netrunner Legacy.
The copywriting on the announcement page for Netrunner: Terminal Directive is a bit of a nightmare, but basically anyone who owns a Netrunner core set and the Terminal Directive expansion will be able to play through a narrative campaign of runners vs. corporations. Sealed packs of never-before-seen cards will be opened one after another as a cyberpunk murder mystery plays out, and players will apply new stickers to their faction's sheet as they win or lose games.
Going into this expansion blind sounds like a delight. Not only do you get the surprise of adding brand new cards to your deck, you then get to surprise your opponent as you unleash them mid-game!
sniffing, swinging, dicing, feuding, googling, bogling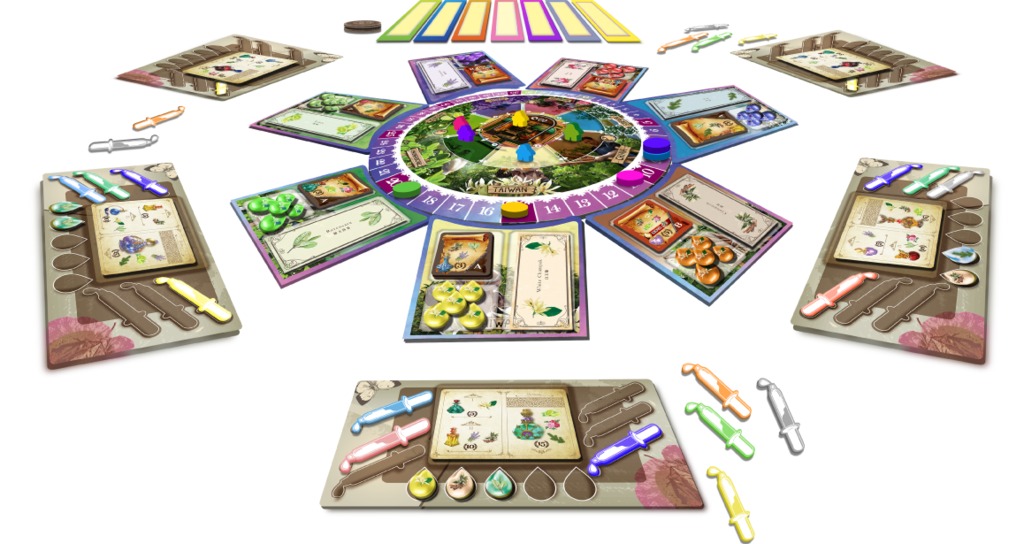 Paul
: Hello hello hello Quinns, what is new with YOU this week? What is new with me is that my phone broke. But then I fixed it again. So it's fine. It's like those sitcoms where nothing fundamental ever changes.
ALSO I guess I found a scratch and sniff board game and now I feel funny. Let me tell you about The Perfumer.
ghost court that is, i find you in contempt of court, happy halloween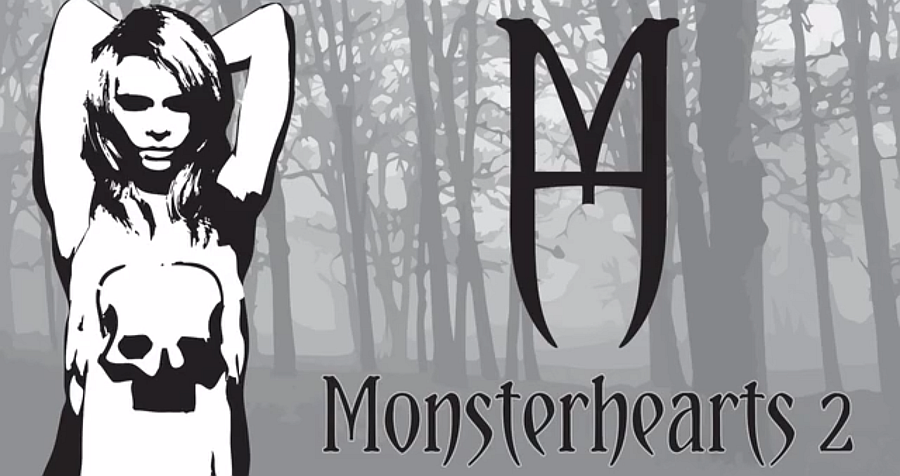 Paul
: Hello and welcome to this week's Games News!
Quinns: paul why are you welcoming me i am always here-
Paul: I was welcoming them! Our readers! Quick, let's get going, I'm writing my parts of this in a café that's playing weird dance music at 1pm. I don't know why it wants to be a club, but also a place that serves French toast. Anyway MONSTERHEARTS 2.
Quinns: HERE COMES MONSTERHEARTS 2!
🎵 Let's have awkward sex again, like we did last summer 🎶
kickstarters, terrain, an rpg, yep that's all nothing to see here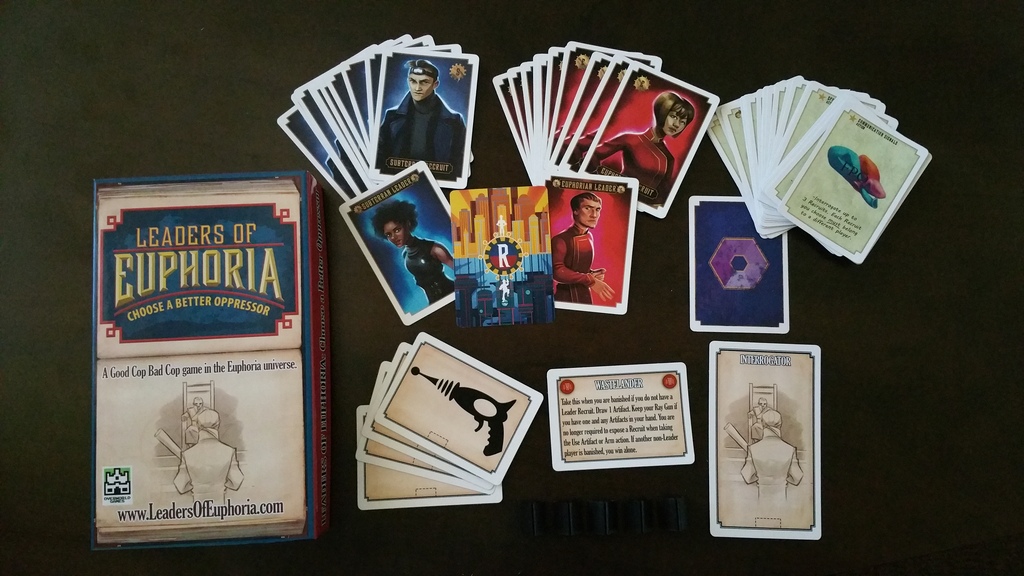 Paul
: Quinns I am so sorry I have not been well recently please can you do most of the news please I have had some energy and did some shopping and even went out today to a Halloween gathering but my nose is some weird tap for strange goo that I can't control and-
Quinns: Paul shh shh. It's okay.
tall monsters, acrylic dreams, mother's legs, cool crows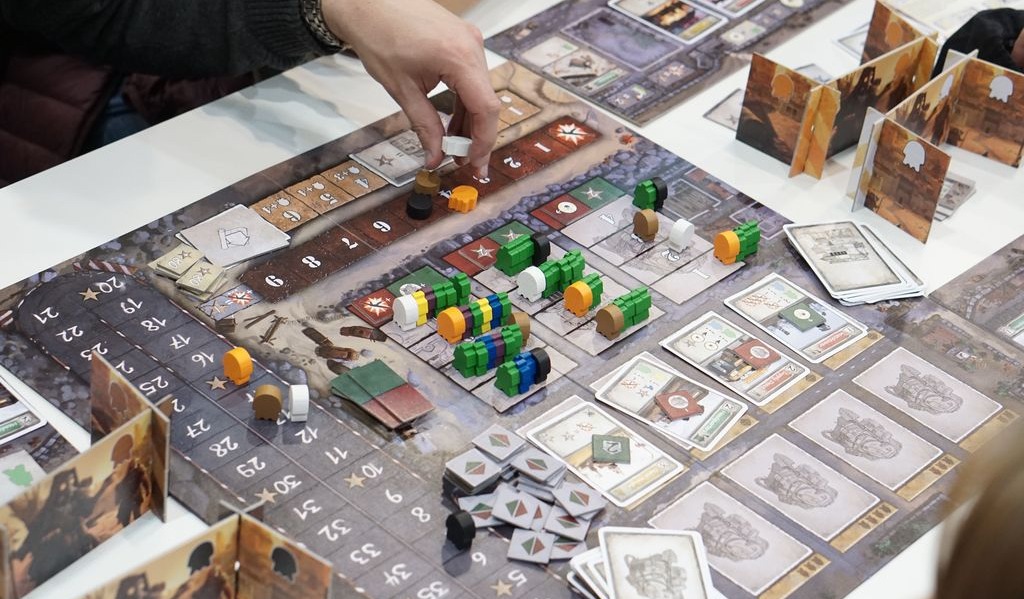 Paul
: All right, everyone, please stand back. Yes, there has been an explosion of games news, but we're handling the cleanup and you don't need to panic. Stay inside your homes, keep your windows closed and don't eat anything off of the floor. As much as you can avoid eating things off the floor, anyway. We know what you're like.
So! Talking of explosions, let's begin with Armageddon!
a lotus burglary, polish cuisine, secret creatures, vertical foxes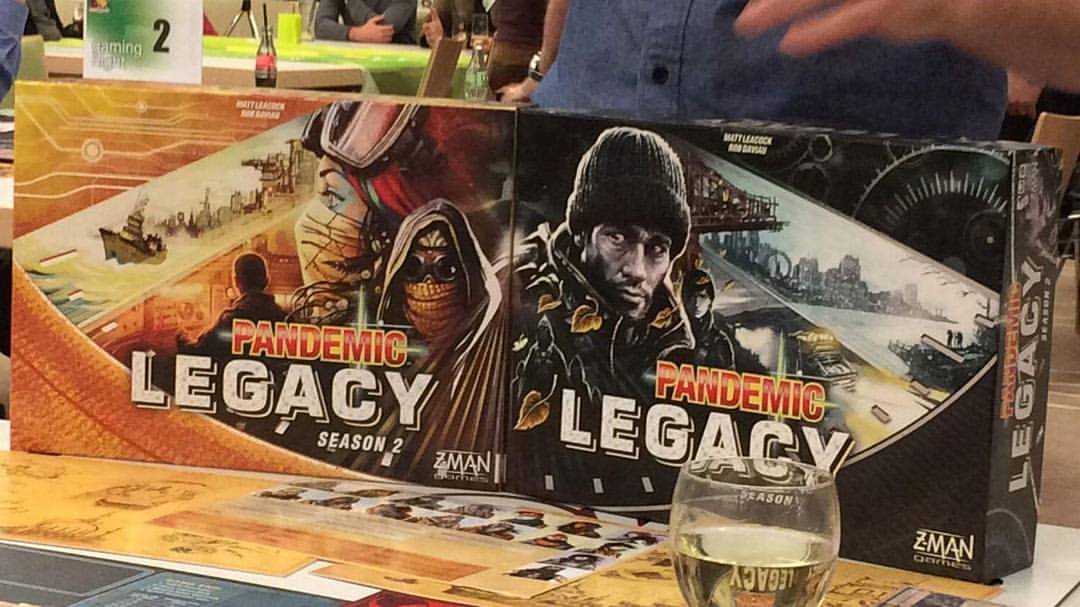 Quinns
: Could our top story be anything other than the first details emerging of Pandemic Legacy: Season 2, the sequel to
one of the greatest board games ever made
?
Paul: No. I mean, I put it right at the top of the docu-
Quinns: Prior to this week all we knew was that "Season 2" would be a new standalone game that would once again turn the excellent co-operative puzzle Pandemic into a surprising campaign. Now we know... that it's going to be a little more ambitious.