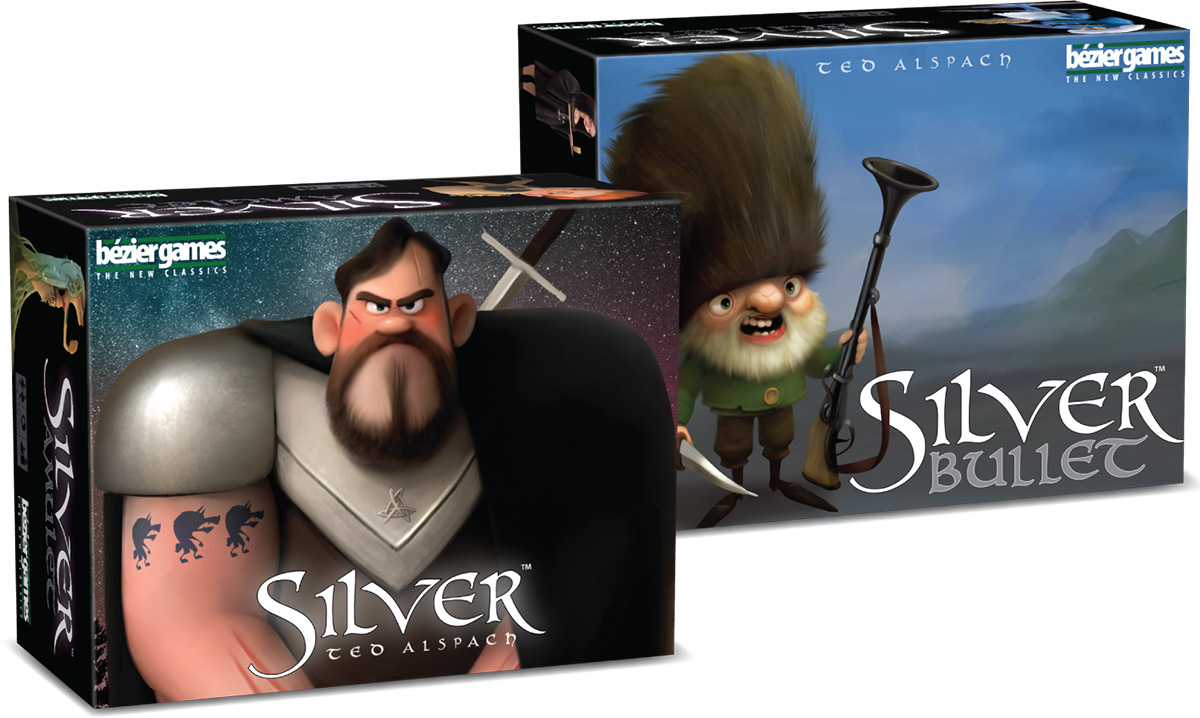 Ava
: Hello lovely news-lovers. It's another Monday, and I'm a bit worn out. I've had a wobbly weekend of overwhelm.
Board games can be a playful, joyful anchor when the seas of your mind are rough, a set of routines and actions you can fall into that pulls you together, brings you back in touch with the people you care about. I'm so grateful to games and the people that make them and the friends that play them. That's why I keep coming back to dig through the newsiest jungles of the internet, bringing you select morsels of upcoming play possibilities.
Here's the news.
poor orbiting commenters, almost bruce willis, one tickled trout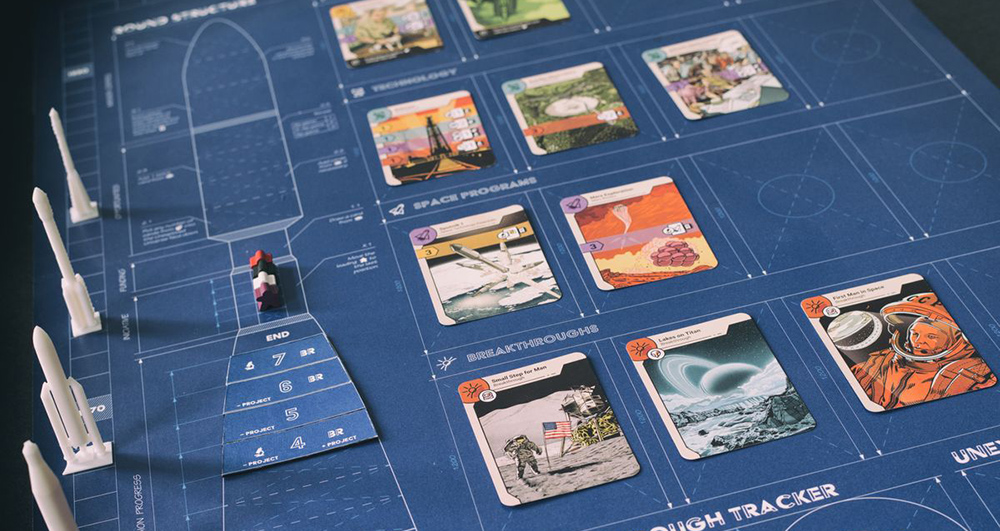 Ava
: After a week playing the fun game 'moving all the objects I own from one building to another and then slowly finding new places for them to sit', I'm mostly on my own for this week's Games News. I'm cosily nested in an incredibly tall house on a slightly different hill in my gorgeous little valley. The sky is blue, the trees are green, the garden is gravelly and the game table is flat.
What a perfect time to roast up some news.
Kickstarting its way into orbit this week is Space Race, a follow up to a card game of the same name that looks to take up a little more of your table. The art direction is the star here, all blueprints and sharply inked illustrations. Players will build rival agencies sending astronauts into the void with a some literal and metaphorical engine building and what looks like a bit of orbital area control.
incautious moles, vicar amelia, dripping with side-eye, tickle my ballot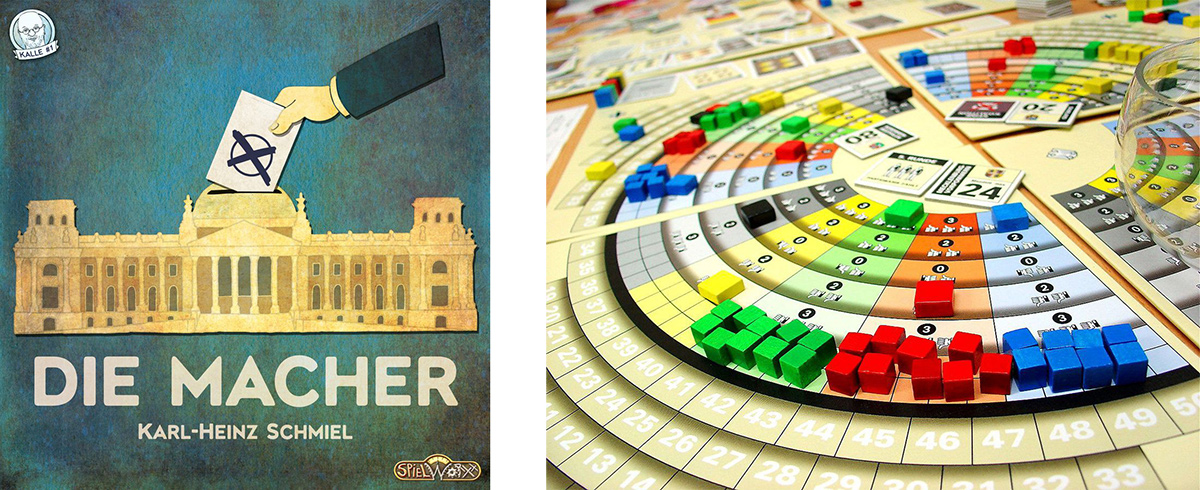 Quinns
: Good morning, Ava! I understand that you just mainlined the latest episode of Game of Thrones before coming to work.
Ava (they/them): I'm definitely trying to squeeze so much into to today that I'm genuinely offended they tagged on an extra twenty minutes to this episode. I've got a game of Twilight Imperium set up downstairs, and by the end of the day someone is going to rule the galaxy.
But more important than the galactic throne, the iron throne, or even just the throne throne? It's the news throne, baby, and someone's got to sit in it.
Quinns: Let's take turns? Just so nobody has to die.
warp and weft, wigs and cogs, wonks and cubes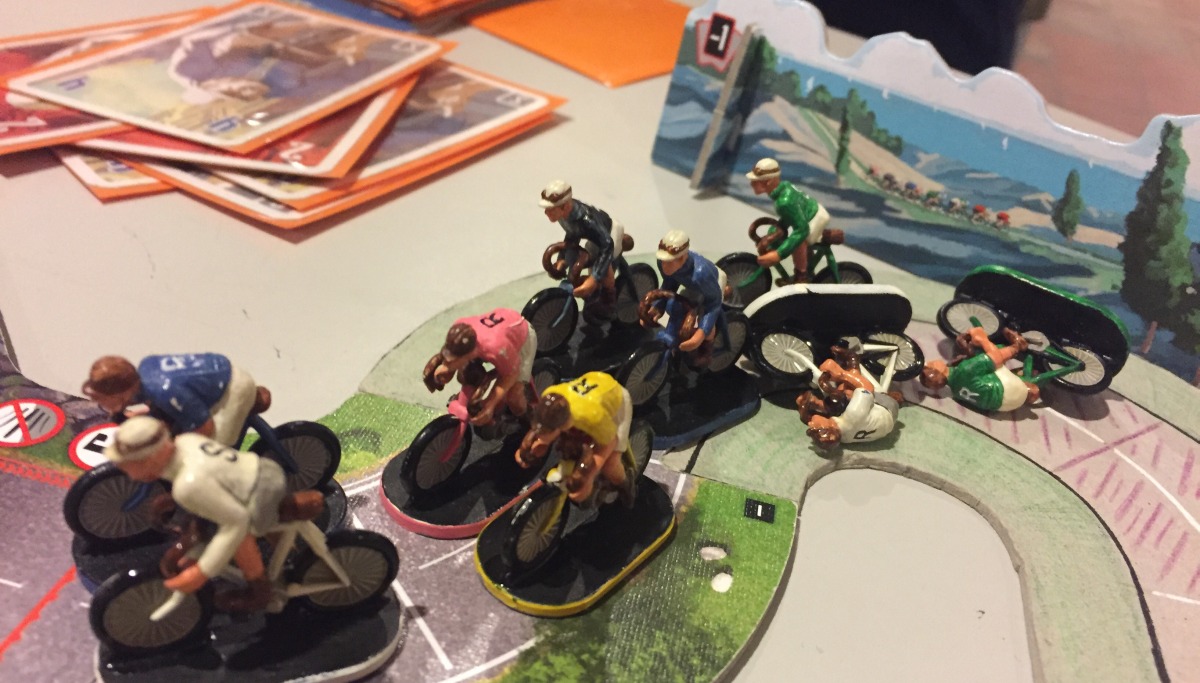 Ava
(they/them): Oh dear. The bosses took a break to get rotten in the state of Denmark. Specifically, they're attending the
Fastaval gaming convention
, and only dropping the occasional cryptic photo (see above) into the company Slack.
That means I'm on my own for this week's games news. They shouldn't have left me alone. I don't know enough of the news-ropes to not pick a random sentence, append the word news to random bits of it and pretend it's an intro.
I guess it must be time to news-sail the news-seas and news-harpoon some news-whales.
haunt your bones, slay the story, travel a worm hole, make a sex tape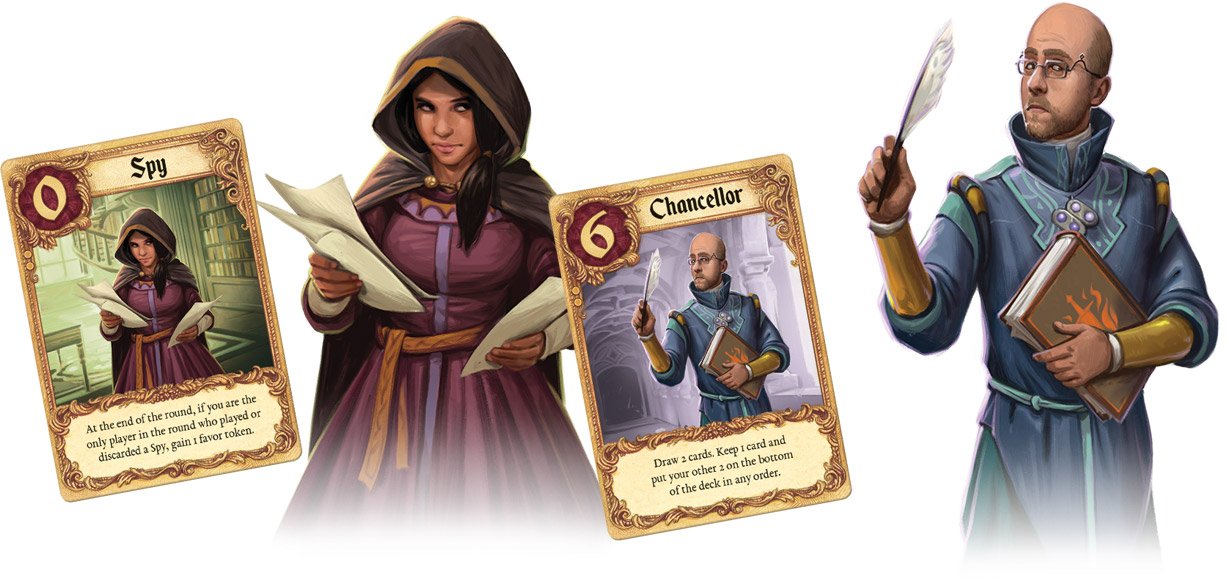 Quinns
: Good morning. Our top story this week? Shut Up & Sit Down has a new staff writer! Everybody, please give the warmest of welcomes to Ava Foxfort. Ava, will you please step in front of the class and introduce yourself?
Ava Foxfort (they/them): Hi everybody! You may have seen me in the comments or the forums, and I have to say I'm utterly thrilled to be here. Shut Up & Sit Down has been one of my favourite imaginary places for a very long time, and I'm delighted to be part of it.
Quinns: Ava, please kneel. I dub thee... a News Knight of the Realm.
Ava: I guess I'd better go slay some news.
The irish-o-meter, rolly robot boys (RRBs), THE WRONG TRAINS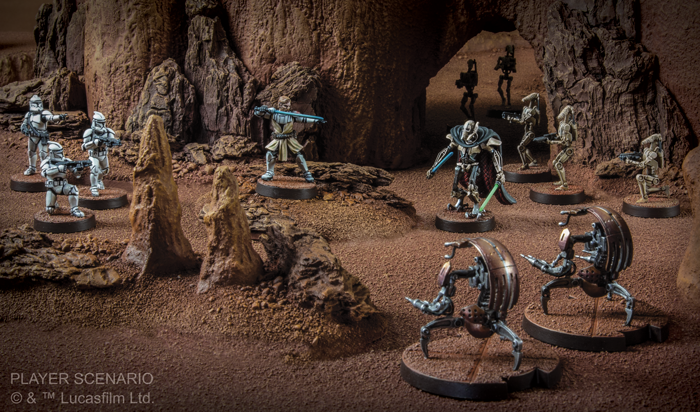 Matt
: Unlucky Matt this week! I've got a cold! And worse than that, it's not even a rare cold or an illustrious purple EPIC cold, but merely a plain green chunk of
common
head-gunk. As the coffee and paracetamol begin to wear off, I'm switching over to rooibos tea and lashings of toast with off-brand nutella. I'm not sure "lashings of toast" makes 100% sense, but what I get up to in my house is my business.
And on that note - it looks like Fantasy Flight Games has certainly been putting the BUSY into BUSI(Y)NESS!
Build-a-bro workshop, my lil' luminous bacteria, the bendiest bus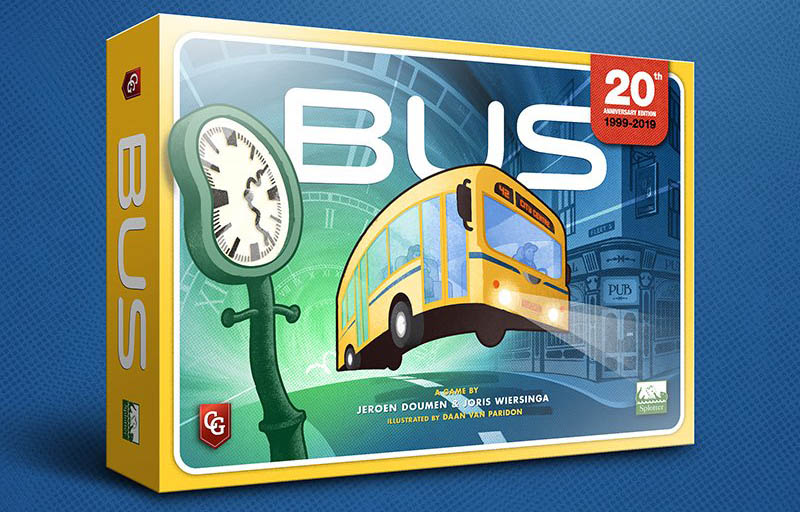 Quinns
: Everybody, please give a warm welcome to a new gladiator in the news arena. Intern Kylie is here to write news and drink tea, and she's
well aware it's not tea time.
Did that sound badass? I'm pretty sure it did. Kylie, take it away.
Kylie: Capstone Games has announced a special 20th anniversary reprint of a Splotter Spellen classic, Bus. Splotter Spellen is the Dutch team behind Food Chain Magnate and the bucolic and bizarre Roads & Boats. Sadly, they're also known for sparse print runs and a lot of their games are nigh-on impossible to find. This year, they're letting another publish reprint one of their grand designs.
snicker-snack, 9999 spinoffs, a very white box, a sexy rash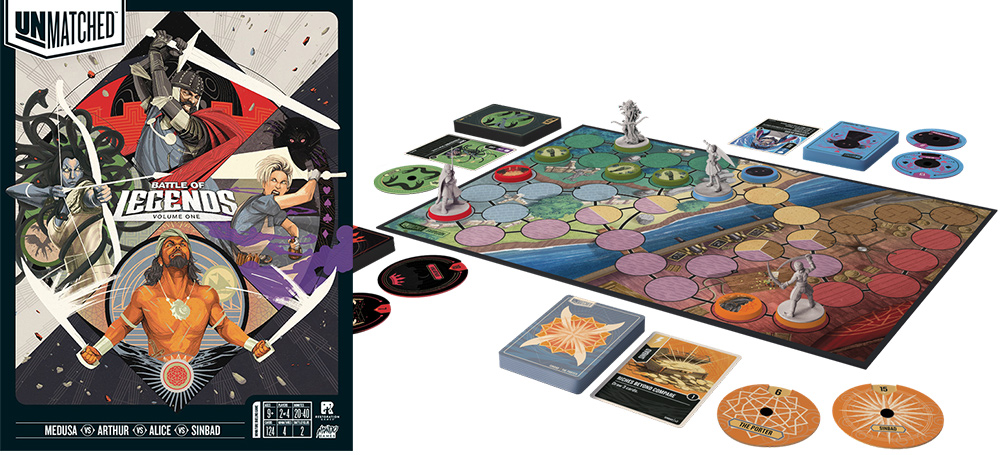 Matt
: Hot on the tracks of the Shut Up & Sit Down News Train, I am hurtling towards Exciting Board Game Information at a speed of ninety miles-per-hour, after briefly stopping at East Croydon Station.
As those of you who caught our unexpectedly tense stream of The Estates last week will know, today we're about to start work with Kylie Wroe - our first intern of 2019! You'll be reading and hearing bits from her in the future, but today you're still lumped with Little Lees and Daddy Quinns, who will later be meeting to make a dent in our *teetering* stack of review copies.
Mr Quintin: please OPEN THE NEWS DOORS!
not since primary school have coloured blocks been so fraught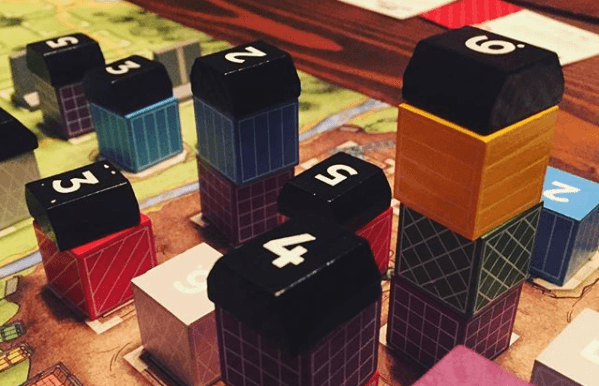 Quinns
: Hey everybody! Just a heads-up that on Thursday the 14th we'll be streaming one or two games of
The Estates
, a simple yet legendarily cruel auction game of (a) trying to work with your friends to construct just two short streets, (b) failing, and (c) fleeing the country with whatever money you managed to embezzle.
We talked a bit about this game back on podcast #84 and while we decided that it had a couple of problems that made it unsuitable for review, we realised it would be a perfect thing to stream. And as an added bonus, Matt and I will be joined on the stream by our very first intern, Ms. Kylie Wroe! Talk about one heck of a first day at work...
So, if you'd like to join us as we make each other swear, sweat and pray the mayor doesn't visit, be sure to click Follow on our Twitch page to get an email when we kick things off. But as always, don't worry if you can't make it on the day. The stream will be available as a Twitch video on demand for 60 days after the stream, and we'll be uploading it to YouTube after that.
Cheers!
smitten by crime, a ghost in a box, a game on a keyring, creamy-white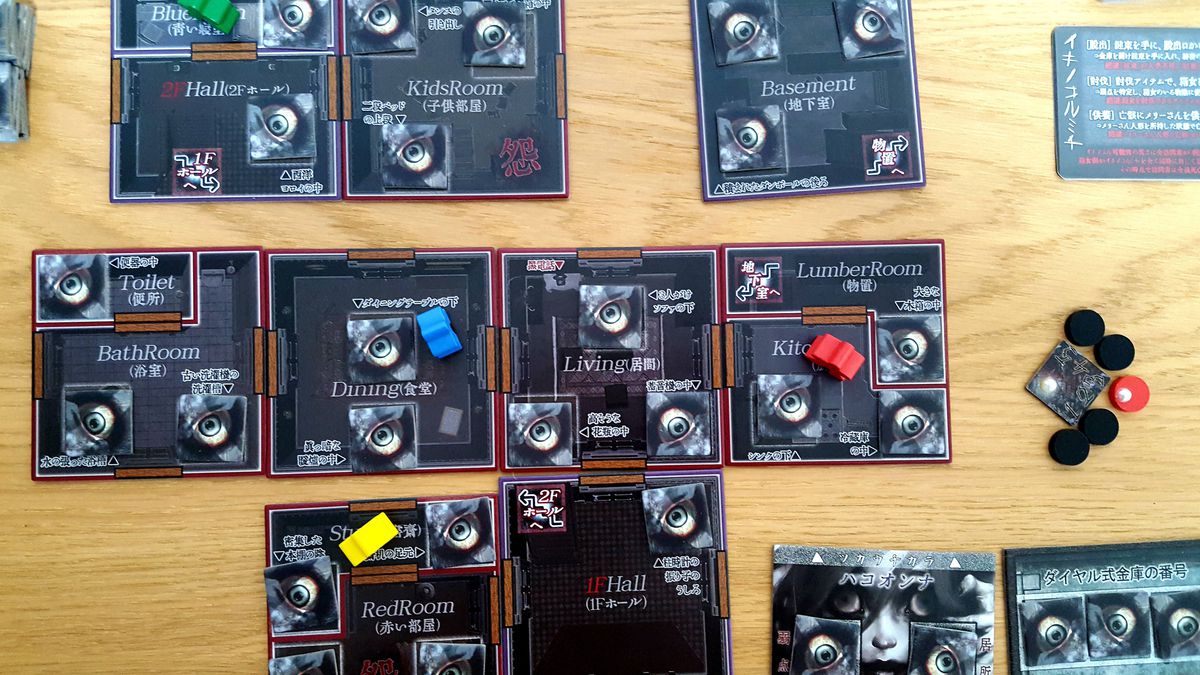 Matt
: Good afternoon, newshunters! Steady thy quiver; wiggle thine swords - new news is blooming in the wildlands just behind you, if you stay very still I'll shoot over your shoulder and kill a bit of great news that we can have for dinner.
Our top story this week is that I have just returned from a brief holiday and eaten a substantial quantity of tiny fruity meringues. I have never been so ready to be inundated with information about upcoming board games - Quintin, please tell me about a spooky team game, immediately.
Quinns: Yes sir!