soft English dough, i feel the need the need for rabbits, poisoned by a poison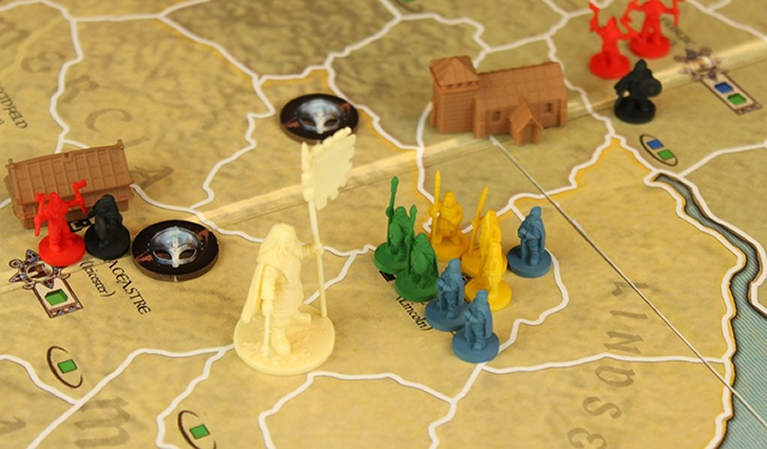 Paul: All right, everyone, keep your heads low! The seas are choppy today and that doesn't make it any easier for the headlines to land on Shut Up & Sit Down's Games News carrier. This 100,000 tonne vessel carries the very latest in state-of-the-art news-deployment technology and, oh boy, that sound you hear RIGHT NOW IS A BIG KICKSTARTER COMING IN OKAY I GOTTA GUIDE THIS BABY DOWN HOLD TIGHT PREPARE FOR 878 VIKINGS!!!
a warrior bird, a drugged thief, flamingo milk, correct toiletry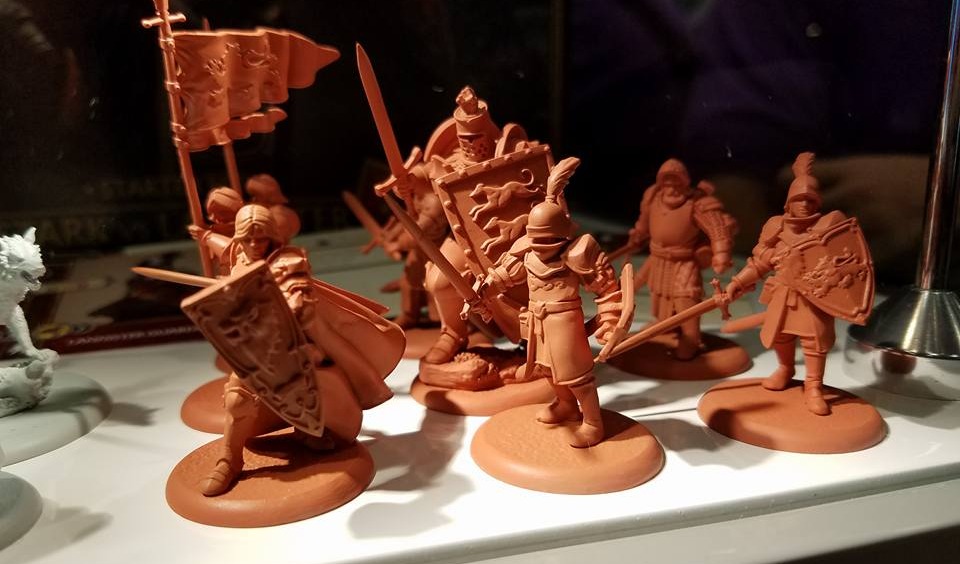 Paul
: Oh crikey, what a week it's been. There's been all sorts of news exploding out of GAMA, the Game Manufacturers Association trade show in Ohio, but probably the most significant of these was publisher CMON casually announcing that they're kickstarting
a tabletop miniatures game based on A Song of Ice & Fire
. Yep, they've got a Game of Thrones wargame on the way. That's quite the license to muscle in on and with the first box being a Stark vs. Lannister "Starter Set" there's no doubt they have aspirations to grow this substantially.
Quinns: I might have just read too many Game of Thrones books, but this announcement seemed undercut with an amount of... intrigue.
Paul: What do you mean? MURDER?
Quinns: Oh god, no! Will you stop guessing that everyone's murdering one another?
hidden royalty, leverage your swans, sonar talents, jamiroquai, verdun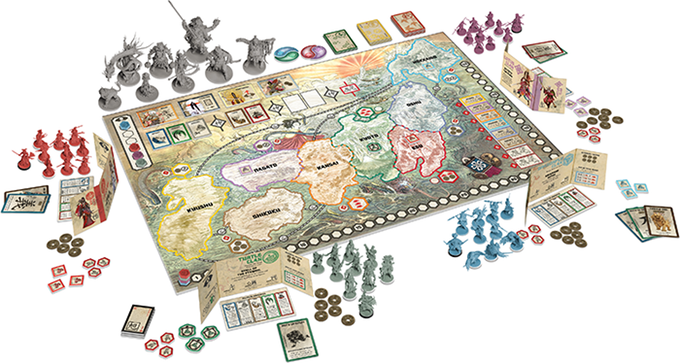 Quinns
: OH MY GOD YOU'RE BACK.
Paul: OH MY GOD I'M BACK.
Quinns: OH MY GOD.
Paul: Did I miss anything while I was aw-
Quinns: ONLY THE GIGANTIC RISING SUN KICKSTARTER, THE CAMPAIGN FOR THE GRIZZLED, THE BIG NEWS ABOUT RUNE WARS AND THIS CRAZY NEW MUSIC MIXING GAME.
Paul: …Were you eating properly while I was gone?
goose eggs, backwards walks, roaring roses, lamplight pizzling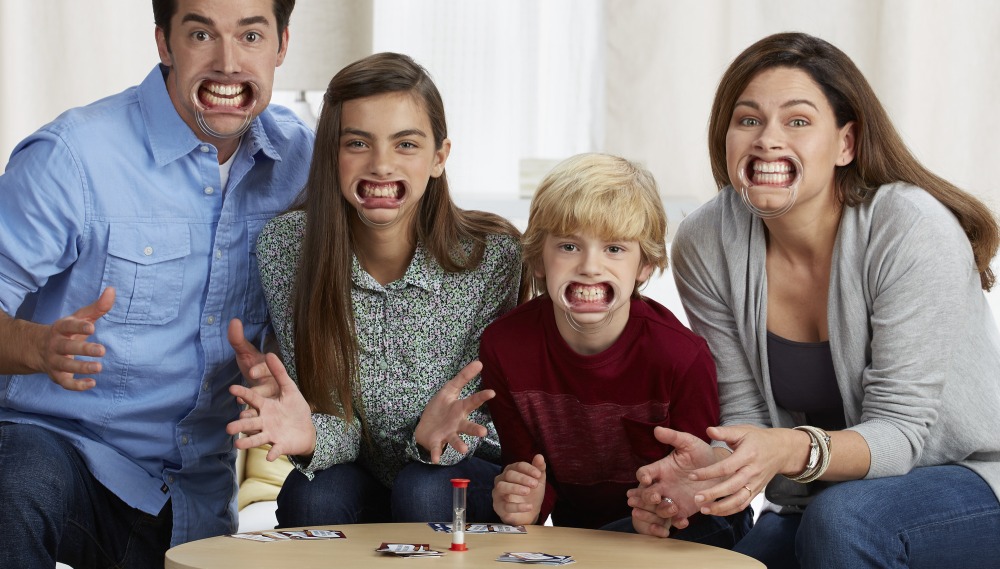 Quinns
: Hello everybody! So glad you could meet me here, at the Games News pub. It's my round! Who's for a pint of news? [points at you] News and soda, was it?
It's happy hour, so we're going to start out with a double news on the rocks. The nonsense-mongers at Hasbro have just unveiled two new games. Speak Out: Kids vs Parents is a familial evolution of their game Speak Out, both of which feature your team trying to work out what the hell you're saying while you wear a dentist's cheek retractor.
Doesn't that sound like a game we'd make up as part of a skit? I can only approve that Hasbro has made it a reality.
The press image for it (above) is freaking me out, though. The combination of Habro's clean-cut toy photography (which has always looked a little "uncanny valley" to me) with rictus grins is absolutely terrifying. Imagine coming downstairs and finding them in your living room. "WOULD YOU LIKE TO PLAY A GAME," bleats the mother, spraying spit across the room.
Boring herbivores, exciting skeksis, the ruddy borg, hot hot hats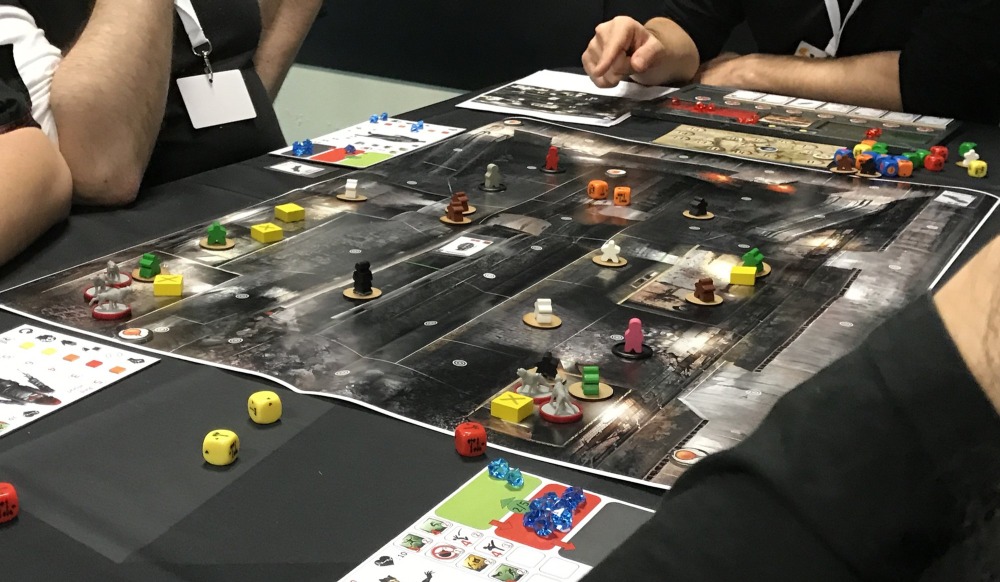 Quinns
: Good morning sweet shut-upsters! Today is the start of a very 
solitary
couple of weeks on the site. Paul and Matt have gone overseas to run our board game lounge at the yearly Game Developer's Conference, and 
then
they're making a top-secret visit to a board game publisher. Like a lighthouse keeper I will be maintaining a lonely vigil
. 
And maybe talking to myself and going a bit mad. We'll see.
Speaking of maddening things, our top story this week is the above header image that was tweeted by BoardGameGeek. Looks boring, eh? WELL, you're actually looking at a prototype of Monolith's next project, Batman: The Board Game, and judging from the dice and stamina crystals it'll be an evolution of Conan, a miniatures game that this site loved to pieces.
This adaptation makes perfect sense! Conan's brutal choreography and breathless heroism would be perfect for Batman. But there's a problem that has me finding this announcement to be bittersweet.
Monolith's Kickstarters for Conan ($3.3 million) and then Mythic Battles ($2.6 million) have shown that they know how to run an exciting Kickstarter. Clearly, the page for Batman is going to make millions of dollars. But in addition to the sexism that's run across their games like an oil spill, in this pundit's opinion Monolith's been botching the post-release support that I've come to expect from expensive games.
wooden spaceships, expensive tissues, carrot resources, werewords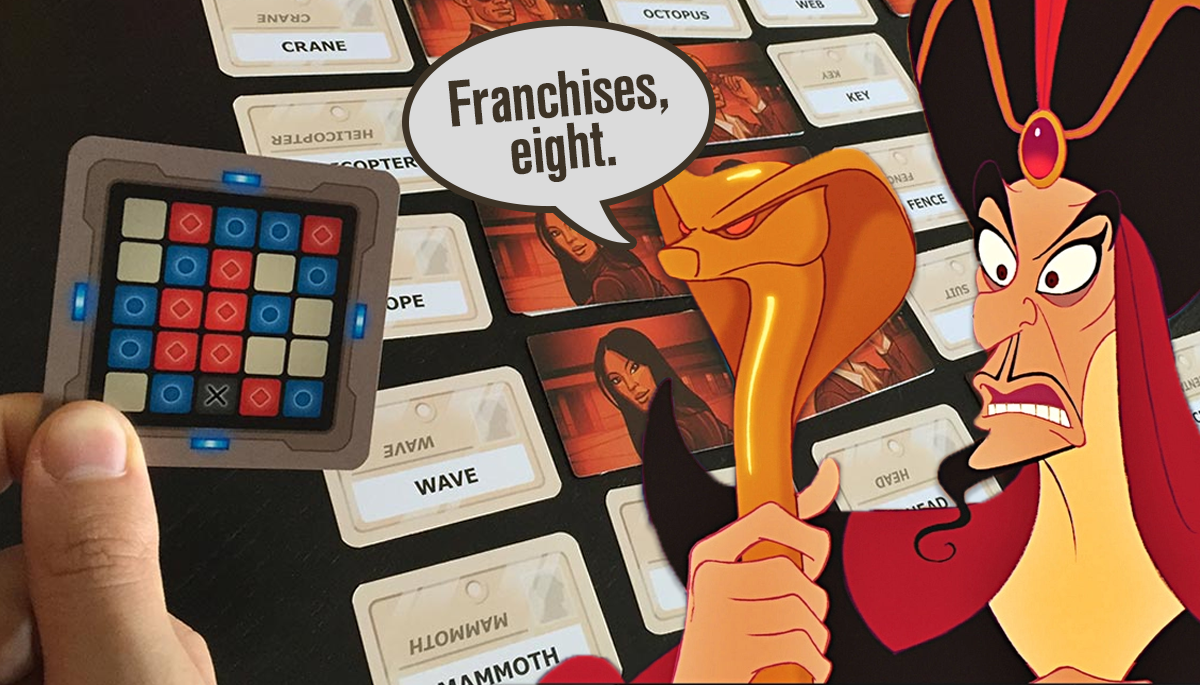 Paul
: My goodness! We start the news this week with the continuing success story of Vlaada Chvátil and Czech Games. Two new, licensed versions of
Codenames
have been announced,
themed around Marvel and Disney
. Surprised?
I can't say I'm ever likely to buy or play either of them, nor that I'm at all invested in the worlds of either of these entertainment giants, but I do see this as a wonderful way to bring different kinds of licensed games to more players, particularly families, beyond another bloody Monopoly, as well as for Czech Games to earn more well-deserved cash. If someone tells me, in twenty years, that they got into board games through trying to interpret obscure clues about Frozen characters, I'm going to be okay with that.
Okay, hold on, there is also comic potential here. I'm sure there's all sorts of hilarious clues you can give if you want people to guess both a talking candlestick and a singing elephant, or something slightly sassy you can say about Spider-Man, Victoria Hand and Captain America. Maybe? I don't actually know anything about comics. Is Garfield DC or Marvel?
pavlovian paul, dog detective, the teasing zone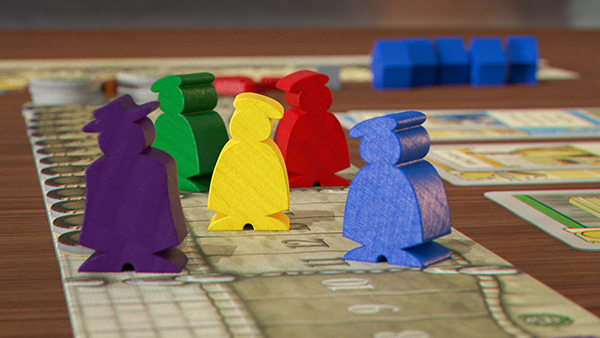 Paul
: Good Monday to you, dear readers. Please, take a seat, take a break, take pause and taaaaake me to the magic of the moment. On a glooooory night.
How appropriate that, while Quinns takes a well-earned break on an unusual and unique Mediterranean island that I am not going to disclose the name of, I'm ready to tell you all about Valletta, a terrifically tempting game of jaunty hats.
rustling with relish, Formula D for Death, Not just for Hobbits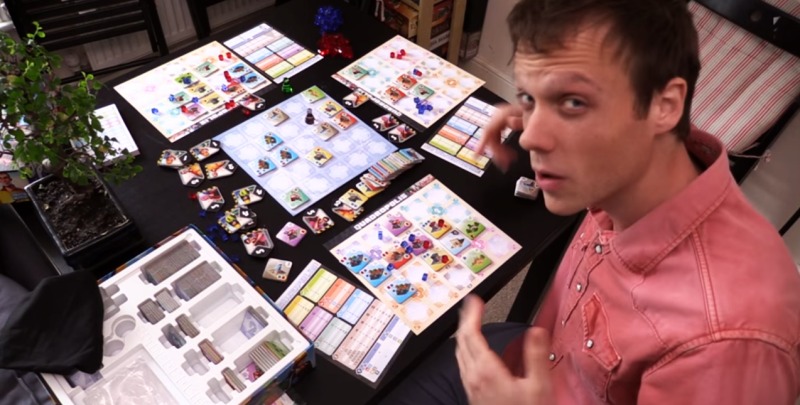 Quinns
: Paul, I need an ambulance!
Paul: Are you dying?
Quinns: Even better! Remember my positive review of Quadropolis (pictured above)? Days of Wonder has just announced the first expansion for it. Quadropolis: Public Services will see a selection of buildings laid out between rounds like a concrete chocolate box, and whether you select a fire station or get stuck with a convention centre, it'll change how you score.
Paul: Quinns, I'm just going to stop you there. We're going to go LIVE to this site's resident Quadropolis expert for some analysis.
hyperscience, dehydrated celebrities, criminal animals, a lover with a tiny miniature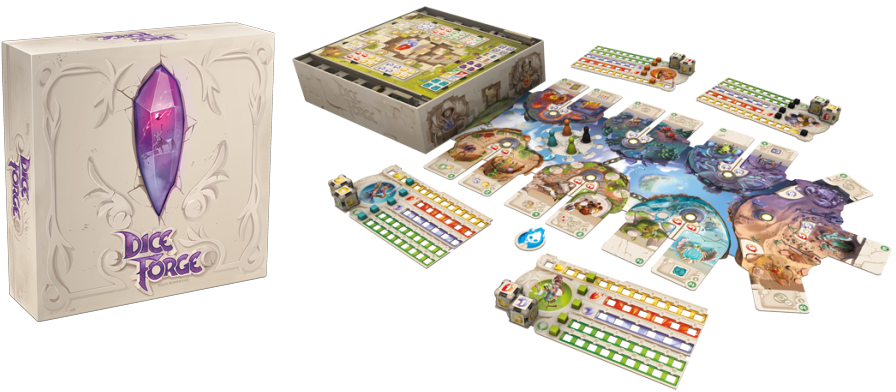 Quinns
: Oh my god, Paul, it's awful. Did you seen the news over the weekend?
Paul: I did. What's the world coming to?
Quinns: I don't know, but I know we can't stand for it.
Paul: You think so? I had no idea you felt so strongly about Reiner Knizia's Ingenious being renamed AXIO Hexagonal.
Quinns: ...Paul, did you turn on the TV over the weekend?
Paul: No, I got the weirdest feeling that it would be rather like blasting a jet of pure sadness square at my own face.
Quinns: Right. Yes.
diceberts, batguins, laxatives, venmo for the human condition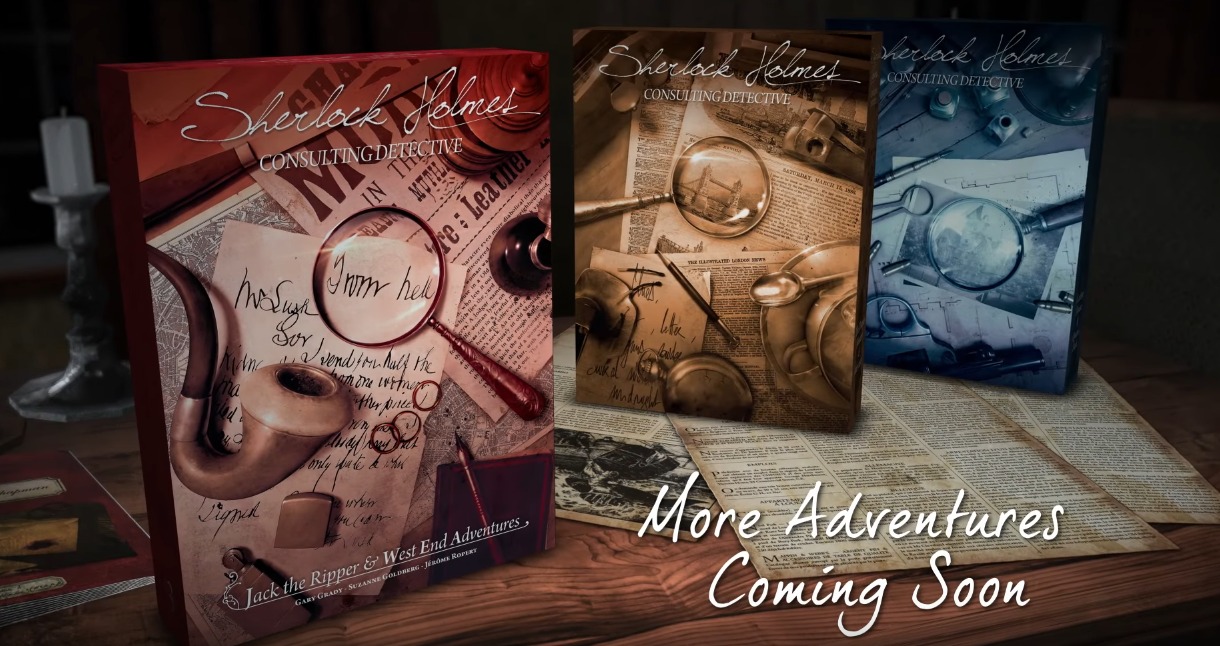 Quinns
: Good morning, Paul! Ready for Games News? How are you feeling today? Rambunctious? Meticulous? Corrugated?
Paul: No, no. Dispirited. Crenelated. Crepuscular. My prandicle is absquatulate.
Quinns: Good God, that's our SEO ruined, for sure. Perhaps you'll be emboldened by THIS wonderful news. SHERLOCK HOLMES CONSULTING DETECTIVE IS GETTING SWOLE because the first(?!) standalone expansion is ALMOST HERE
Paul: OH MY GOD I'M GOING TO EXPLODE
Quinns: HAVE YOU FINISHED THE ORIGINAL TEN CASES YET
Paul: NO
Quinns: ME EITHER