Build-a-bro workshop, my lil' luminous bacteria, the bendiest bus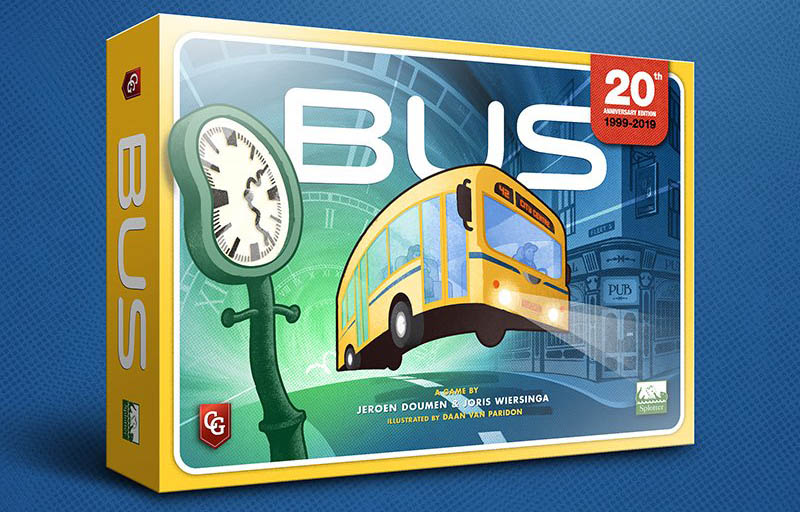 Quinns
: Everybody, please give a warm welcome to a new gladiator in the news arena. Intern Kylie is here to write news and drink tea, and she's
well aware it's not tea time.
Did that sound badass? I'm pretty sure it did. Kylie, take it away.
Kylie: Capstone Games has announced a special 20th anniversary reprint of a Splotter Spellen classic, Bus. Splotter Spellen is the Dutch team behind Food Chain Magnate and the bucolic and bizarre Roads & Boats. Sadly, they're also known for sparse print runs and a lot of their games are nigh-on impossible to find. This year, they're letting another publish reprint one of their grand designs.
snicker-snack, 9999 spinoffs, a very white box, a sexy rash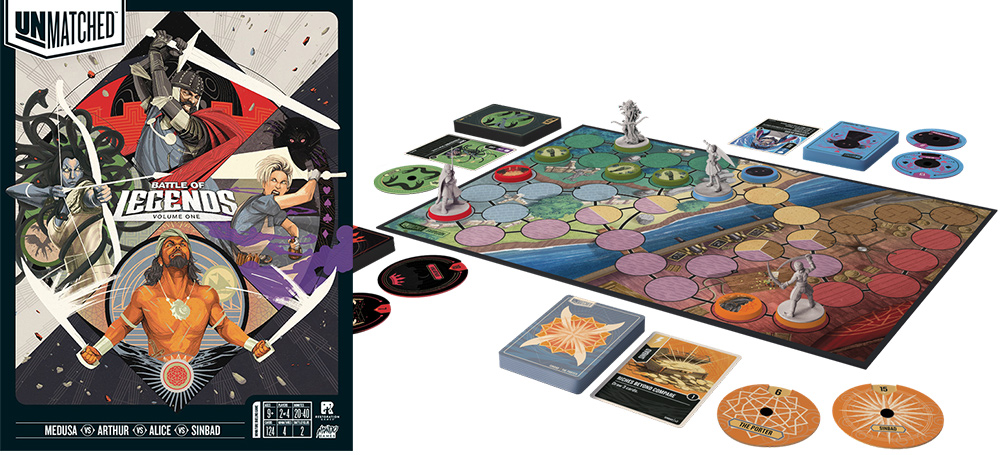 Matt
: Hot on the tracks of the Shut Up & Sit Down News Train, I am hurtling towards Exciting Board Game Information at a speed of ninety miles-per-hour, after briefly stopping at East Croydon Station.
As those of you who caught our unexpectedly tense stream of The Estates last week will know, today we're about to start work with Kylie Wroe - our first intern of 2019! You'll be reading and hearing bits from her in the future, but today you're still lumped with Little Lees and Daddy Quinns, who will later be meeting to make a dent in our *teetering* stack of review copies.
Mr Quintin: please OPEN THE NEWS DOORS!
not since primary school have coloured blocks been so fraught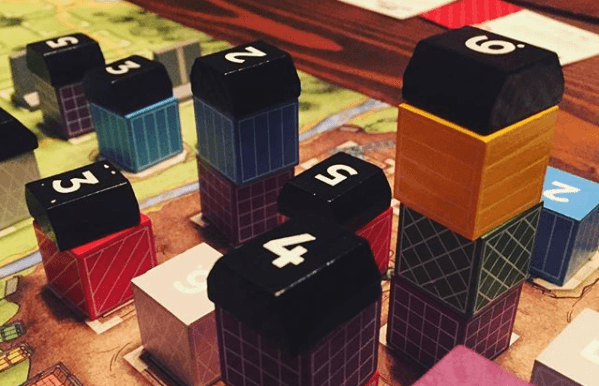 Quinns
: Hey everybody! Just a heads-up that on Thursday the 14th we'll be streaming one or two games of
The Estates
, a simple yet legendarily cruel auction game of (a) trying to work with your friends to construct just two short streets, (b) failing, and (c) fleeing the country with whatever money you managed to embezzle.
We talked a bit about this game back on podcast #84 and while we decided that it had a couple of problems that made it unsuitable for review, we realised it would be a perfect thing to stream. And as an added bonus, Matt and I will be joined on the stream by our very first intern, Ms. Kylie Wroe! Talk about one heck of a first day at work...
So, if you'd like to join us as we make each other swear, sweat and pray the mayor doesn't visit, be sure to click Follow on our Twitch page to get an email when we kick things off. But as always, don't worry if you can't make it on the day. The stream will be available as a Twitch video on demand for 60 days after the stream, and we'll be uploading it to YouTube after that.
Cheers!
smitten by crime, a ghost in a box, a game on a keyring, creamy-white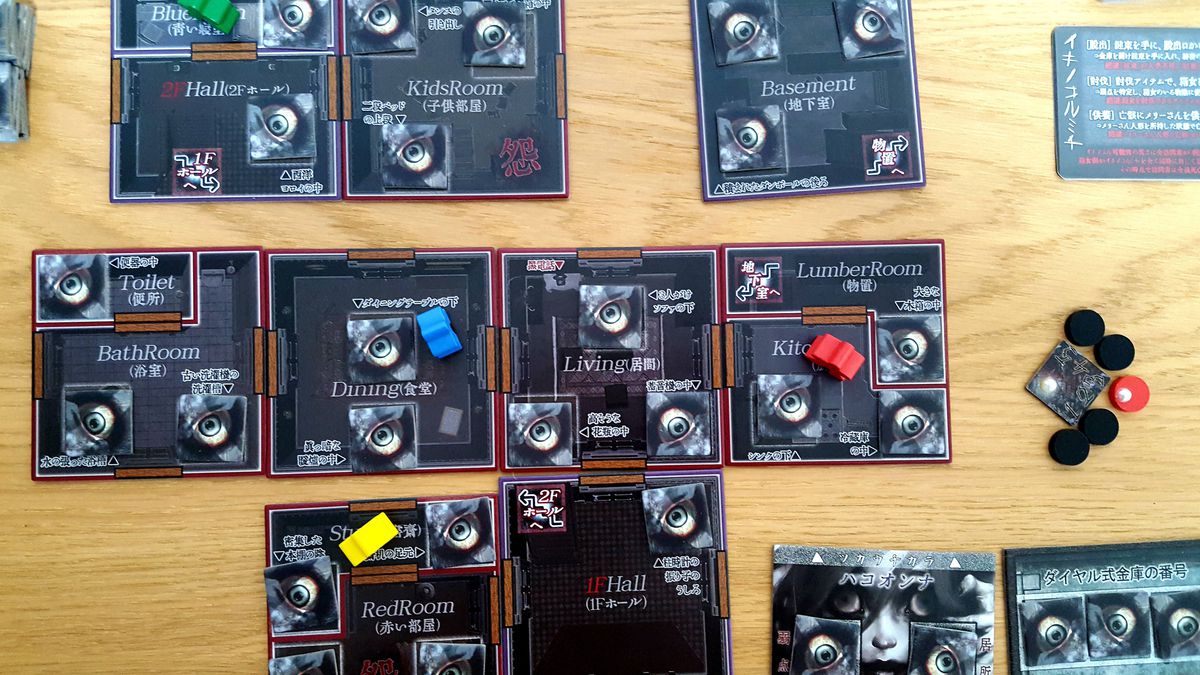 Matt
: Good afternoon, newshunters! Steady thy quiver; wiggle thine swords - new news is blooming in the wildlands just behind you, if you stay very still I'll shoot over your shoulder and kill a bit of great news that we can have for dinner.
Our top story this week is that I have just returned from a brief holiday and eaten a substantial quantity of tiny fruity meringues. I have never been so ready to be inundated with information about upcoming board games - Quintin, please tell me about a spooky team game, immediately.
Quinns: Yes sir!
a dog becomes a waitress, matt falls in a well, wine for dinner again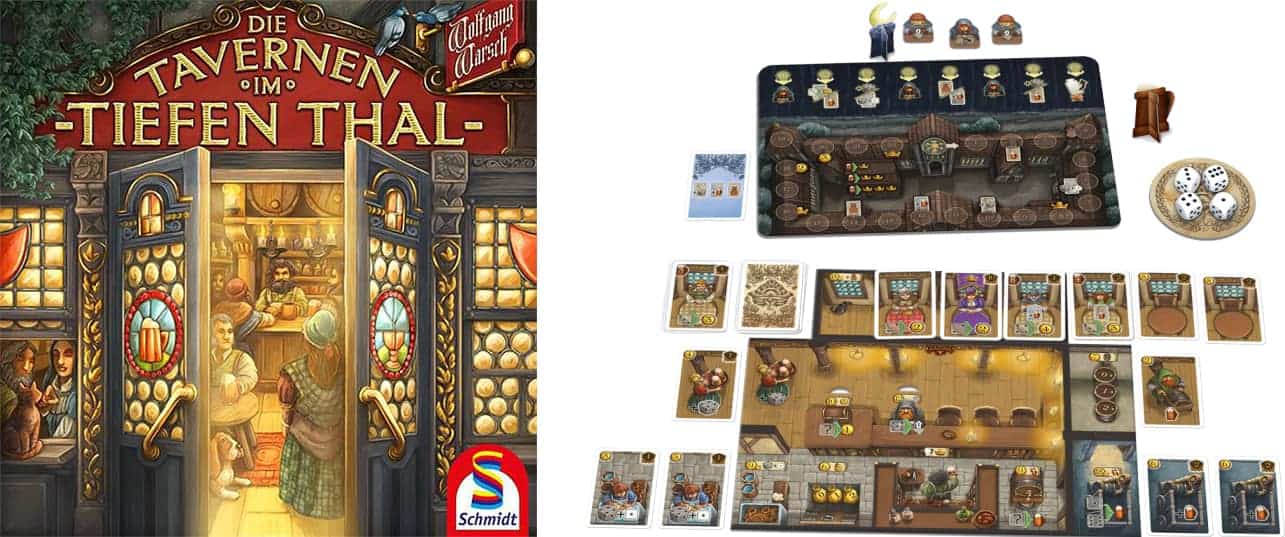 Quinns
: Matt left for a skiing holiday this weekend, while I stayed in and didn't just play Scrabble,
I lost at Scrabble
.
The less said about this horrid state of affairs, the better. I hope Matt skiis down a well. Let's get on with the news.
cowforge, ex-lovers, won't you take me to, funko town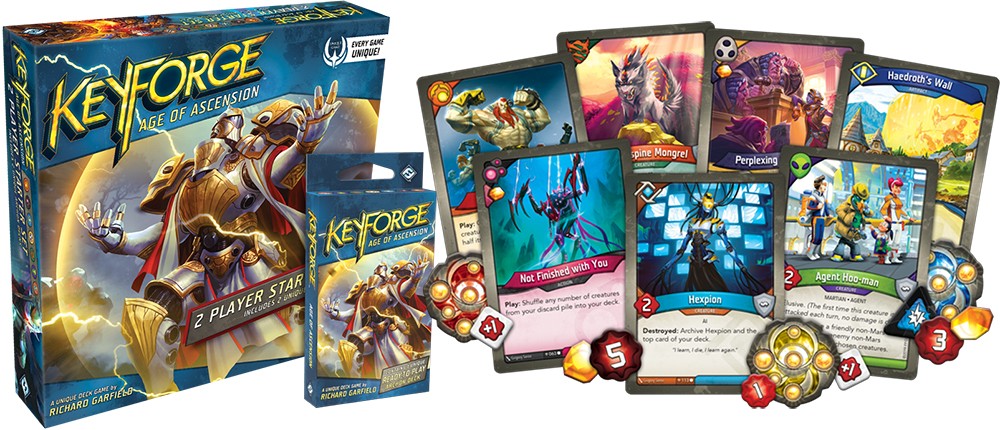 Matt
: Morning Quinns! How was your weeken--
Quinns: Matt I watched SO MUCH of The Expanse. I was thinking we could write the whole Games News in Belter Creole.
Matt: OK. I hear you, but I worry that might make it a bit hard to read. How about you write it while crossplaying as Chrisjen Avasarala?
Quinns: You've got yourself a deal, beltalowda. You cover the first story, I'll see what earrings my wife has.
salty bet, ice cream mines, tremorers

Matt
: Good morning, Quintin! I awaken from a vivid dream in which the twist at the end of Return of the Jedi was that the whole thing was entirely being imagined by a man called Ryan who worked in Market Research, who was having a fantasy about what it might be like to be a smuggler called "Han Solo".
And now - as if by space magic - I'm being thrown straight back into Star Wars again. Another game in the genre of Firefly, Merchant of Venus, or Xia: Legends of a Drift System - Star Wars: Outer Rim sees players competing to be the cream of the galaxy's scum and villainy. Flying around space, smuggling goods, hiring recognisable crew members and reasonably frequently rolling some dice.
Quinns: Let us apply Occam's Razor. Is the simplest possible explanation here that you, Matt Lees, created this game in a dream?
Matt: Yes
the brutal arena of instagram, 100% insane, the wobbly oblong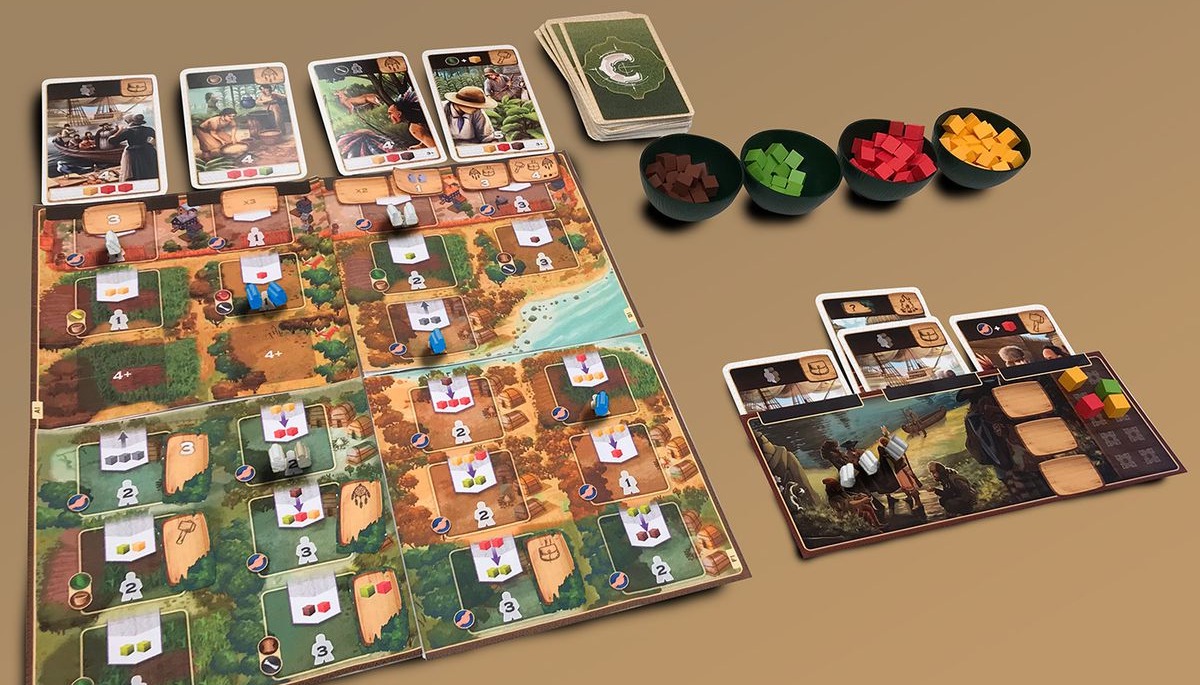 Quinns
: How was your weekend, Matt? I got in some of our first playtests of
Blood on the Clocktower
. Adopting the role of a devious moderator, I cast a room full of players into a cutthroat logic puzzle that had them doubting not just their friends, but themselves. As I stalked back and forth with my grimoire that held all of the game's secrets, men screamed, women died, and the forces of evil proliferated in the shadows.
Matt: I had IBS
Quinns: Oh no
Embassador Toadly, crap magicians, delicious minerables, roly poly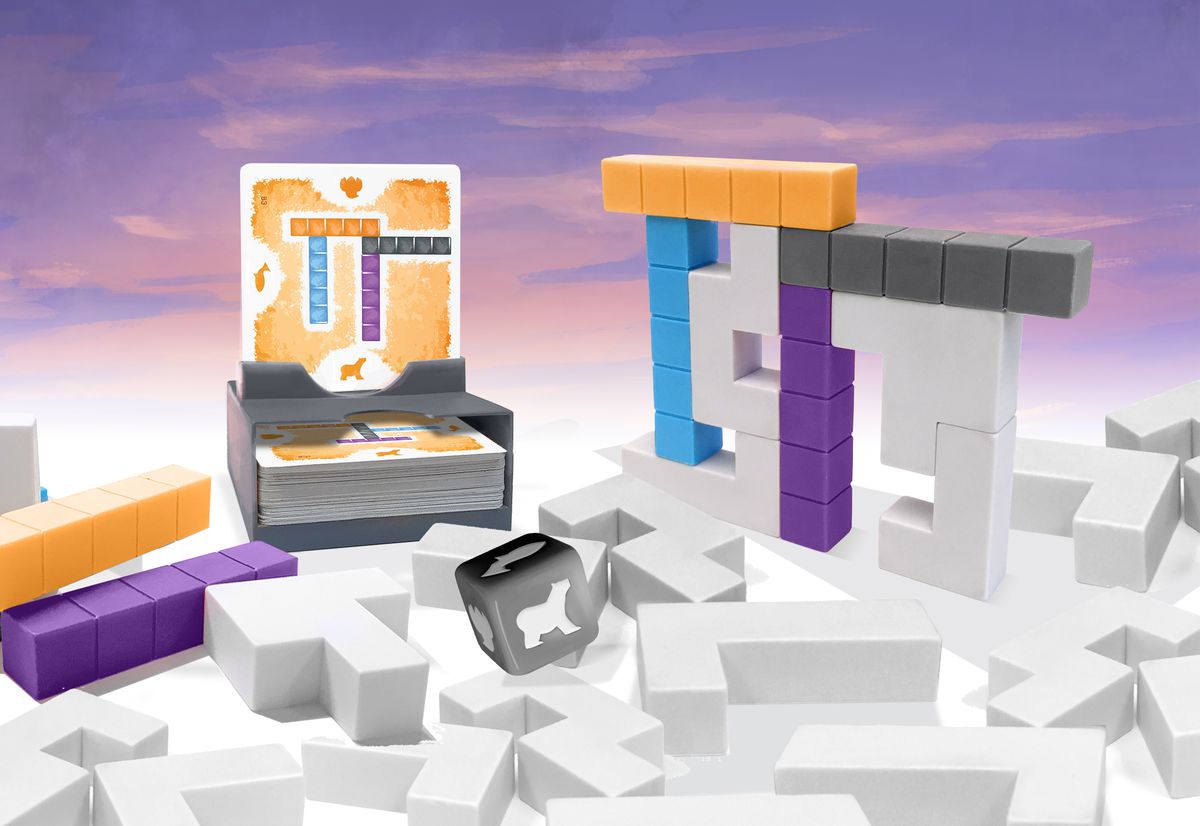 Quinns
: Matt, I started reading
a book on the history of gambling
on the weekend and I can't stop telling all of my friends FACTS.
Did you know that roulette, one of the coolest-looking games of all time, was invented by the English? And did you know we called it roly poly? I'm relieved to say that the French got their hands on it and began rebranding the wheel almost immediately.
Matt: That's--
Quinns: Did you know that in the world's first casino was the Ridotto in Venice, opened in 1638? Public displays of excitement or sadness were forbidden, but there was a darkened Chamber of Sighs where "unlucky gamblers could moan with despair."
Matt: Quinns, you know the rule.
Quinns: ...
Matt: Tell me the rule.
Quinns: ...when there's work to do, facts have to wait.
whither falafel, The Man From U.N.C.L.E., Puggsy was C.R.A.P.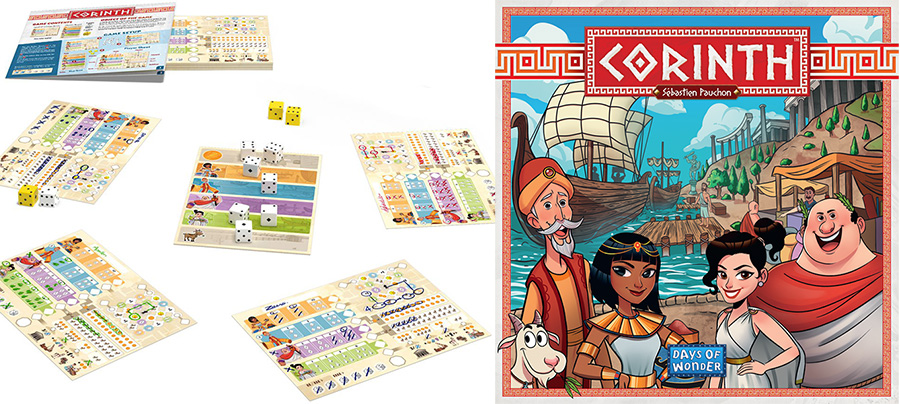 Matt
: Good MORNING Shut Up & Sit Down Shupuppers. That's my new name for anyone reading the news right now - you can't do anything about it, I've sent the stickers to print. It's a bright and bracing day in London and I am positively brimming with vigor and vizz - partially because of a chilly morning bike ride, but mostly because of the weekend efforts of everyone involved in
Hbomberguy's charity stream
.
Raising almost $350,000 for the UK trans support charity Mermaids - in response to other mainstream funding being cancelled after a campaign of organised spite - this colossal achievement had me grinning all weekend at the sheer joy of what now seems possible. A US Congresswoman dropping in on a Donkey Kong 64 stream is exactly the tenor of madness that I get out of bed for - but the whole event has flicked some sort of switch in my head, and I now feel so much better about reality in general. So if you were involved in that in any way - thank you!
Quinns: Wow! I just spent the weekend making some falafels.