matt the gyrados, did you know that is your wife, the nicest assassin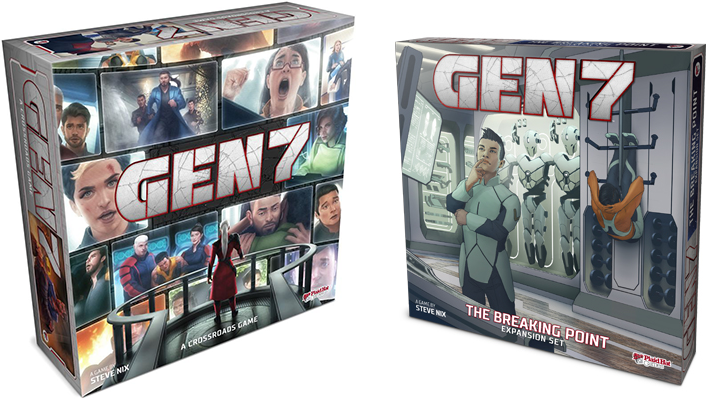 Matt
: After being firmly informed by readers last week that it is "never too early for ice-cream", I have been scavenging in a safe radius around the news desk, seizing control of Viennetta factories, busting Cornetto bunkers wide, wide open - and generally taking control of all dairy choke-points. My mastery of breakfast sugar knows no bounds, and I am now fully prepared to dance upon the news desk.
Quinns: I just woke up and WHY IS THERE CREAM EVERYWHERE
...Cream, but also news. Let's get stuck in.
delicious minerables, networking nirvana, we have to cut our nails for these vids you know
Remember Roland Wright from
our review of Welcome To
? Well, he's only 
done it again.
Railroad Ink should be arriving in shops any week now, and that's cause for celebration. This game of rails, roads and mounting desperation makes its competitors look like amateur hour. The only questions remaining are (a) should you buy the Red or Blue edition, and (b) when can we expect an expansion?
Have a great weekend, everybody.
gaunt boxers, sweet sketchy steggos, if pipe mania went to business school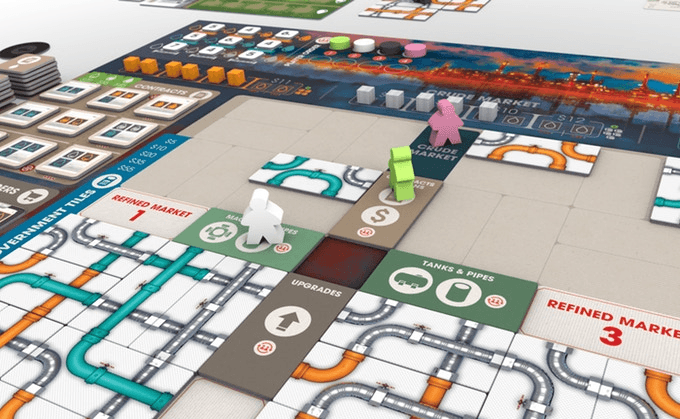 Quinns
: If I'm, honest, Matt, when I wrote these with Paul he'd let me sleep in a bit longer.
Matt: The news waits for nobody, Quinns. How many stories did we miss while you were unconscious?
Quinns: I don't know? It's hard to think while you're in my bedroom and kneeling on my chest
Matt: This is your fault! You've awakened a craving in me, Quinns. An insatiable hunger for scoops. And it's too early for ice-cream, so let's get to work.
the bandana boys, cause of death: cool punches, good talk guys
In yesterday's Twitch stream, masculinity was stretched to its very limits
. 
Bandanas? Check. Beer? Check. Punching a warehouse full of bad dudes 
right in the mouth?
 Check.
The game we're playing is Street Masters, which has a new expansion (as well as the base game) on Kickstarter RIGHT NOW. If you're in the mood for some dumb, schlocky fun, Street Masters is precisely the kind of smart dumb fun that we can get behind.
If you'd like to watch the video and our gut-busting Twitch commenters at the same time, the stream will be available here for the next couple of months. Oh, and look forward to more co-op combat in a couple of weeks, because on the 22nd of November we'll be streaming Gloomhaven, and Quinns will be doing his best to make a permanent impact on Matt's campaign.
Have a great weekend, everybody.
you must mmm the slurp, gather your batteries, and most importantly, blurp
My goodness. We always say this, but... have we 
ever
had so many luminary board games on one podcast?
In this episode, Matt and Quinns discuss the twin games of Cockroach Salad and Cockroach Soup, a discovery so exciting that Quinns has since hunted down all of Drei Magier's "Ugly Animals" games. The pair then move on to chatting about the wicked worldbuilding of Neon Gods, the dexterity magic of Men at Work, the small-form joy of Targi, the BEHEMOTH box that is Lisboa, and finally their game of the podcast, Blackout: Hong Kong.
We also answer a particularly tricksy question from our mailbag. If Chess had never been invented, how do we think it would be received today?
Enjoy, everybody!
the bandanna envelope, gloopy minis, reavin' kids, matt's 5 memories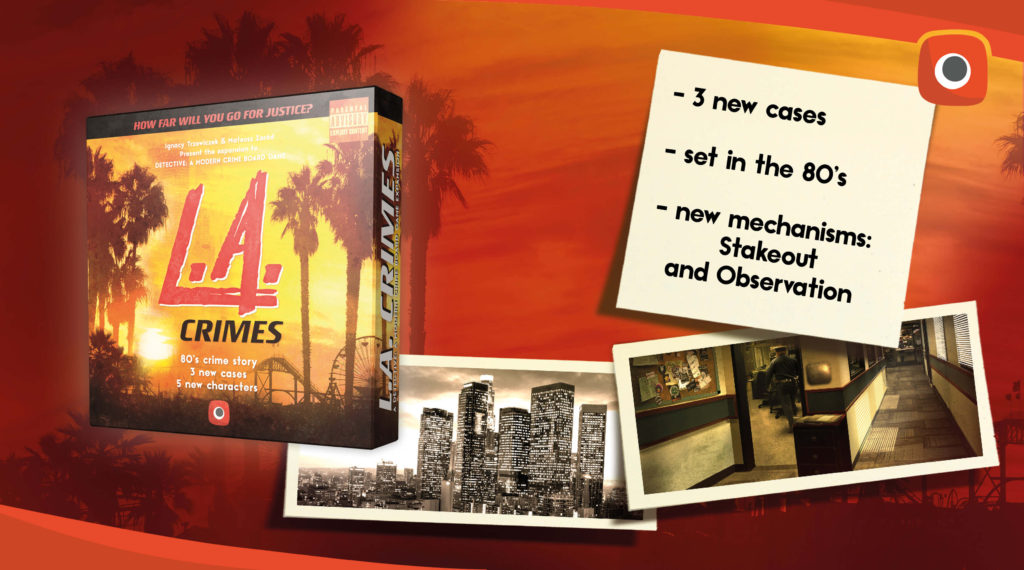 Quinns
: Today I'd like to welcome a relative newcomer to the news, it's SU&SD's own Matt Lees. Matt, please climb up from under the news desk.
Matt: I'd really rather stay under here, Quinns – it's cold up there and I'm ever so toasty in my nest of chewed-up Netrunner cards.
Quinns: If you won't come to the news, then the news will COME TO YOU
Matt: Please stop inserting stories into my mouth and face, I'll do the news I'll do it I will
you're gonna carry that horse, anaconda vs. shed, wasp vs. hot dog
The Champion of the Wild
is the most fun we've had all month. How will an ibex fare versus a shed? How far can a beetle travel down a slip-n-slide? Literally nobody knows, but it's up to your friends to guess, and your fate is in their hands.
Fair warning: This is a small-press indie game, and stocks are low! You can order the game direct from the above link (which should have the best international shipping rates), as well as from these UK retailers.
Have a great weekend, everybody!
a hill worth dying on, death warmed over, generational trauma, sticker schlock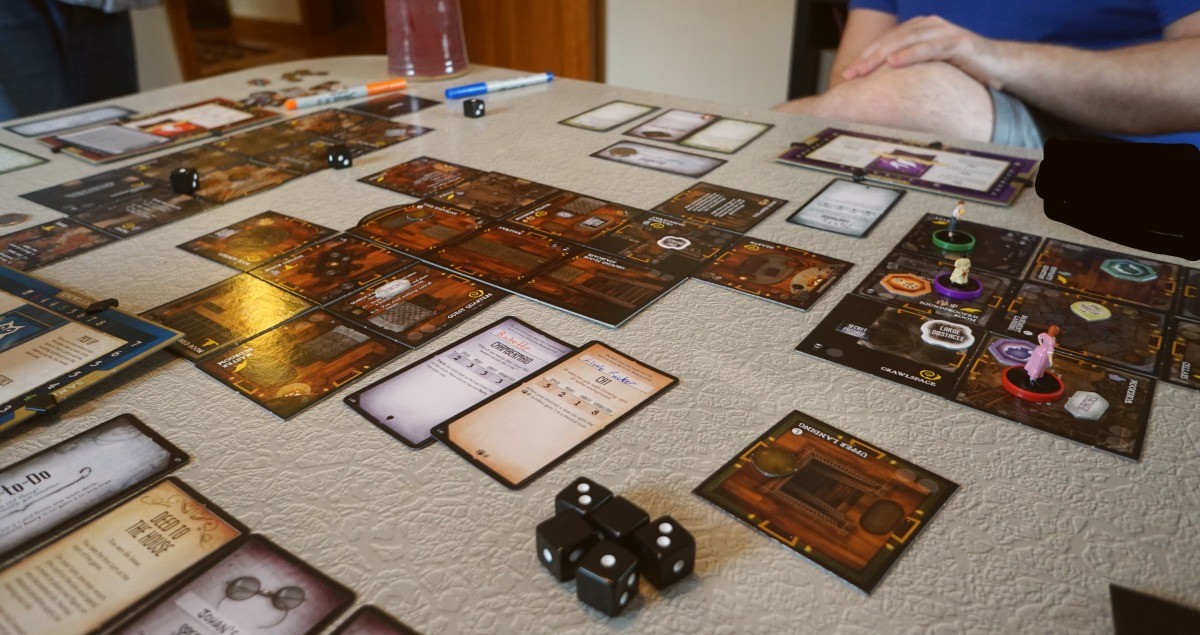 [Hello everybody! Please welcome back Jon Bolding, the rogue who offered us reviews of Orléans and the World Wide Wrestling RPG. As a special Halloween treat, today we're shoving him towards the campaign-powered sequel to Betrayal at the House on the Hill. Bwa-ha-ha...]
Bolds: Moving to live in a new place is stressful, nigh on terrifying. A place where the faucets turn differently, the light switches are in odd places, and your bed faces a wholly new wall.
Well, GET READY, because Betrayal Legacy is a game about moving into a new house over and over, forever, without end. A new house where the portraits leak blood, the attic is infested with gremlins, and even the ghosts have skeletons in their spectral closets.
squishy fruit tokens, tricky trickles, gang of fox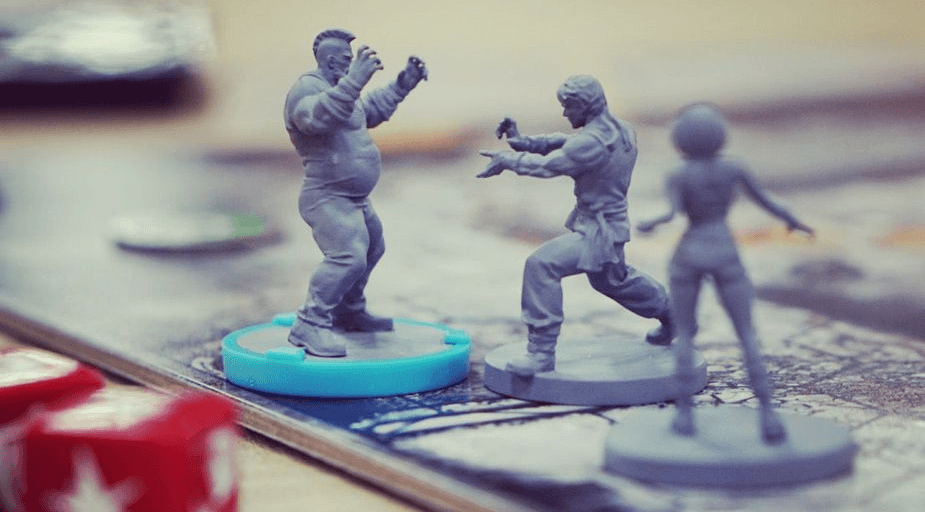 Thanks to Meeple Mountain for our header image.
Quinns: Like a blogging Mary Poppins, today I'm floating down from the sky to add a little magic to your life. (Don't look up my skirt and we can both retain our dignity.)
This week's Games News offers not one, not two, but six(!) unique Kickstarters from established designers. Some people are saying that the ever-swelling bubble of board game Kickstarters will have to pop at some point. Me? I don't know about that, but I will say that I've never before seen a month where Kickstarter board games have managed to make press releases from more established companies seem repetitious and dull.
I thought that deserved a bit of a celebration. Let's take a tour!
mens for the men cup, captain efka, here we are in history times
This week
our Twitch page
was the site of a
grand experiment.
It's no secret that Memoir '44 is one of our favourite games. 5 years ago we even made a video
showcasing its amazing 4 vs 4 Operation Overlord expansion
. Well, this week we tried
1 vs 100,
as Quinns took on the wobbly hivemind of Twitch chat!
Huge thanks to everyone who took part, and for Efka of No Pun Included for acting as Twitch's supreme commander. Our live stream will be back in a couple of weeks on the 8th of November, with Matt and Quinns whupping some punks in a game of Street Masters. See some of you there!