wooden waterfall, offer extra intestines, it's war time, Dual wielding mops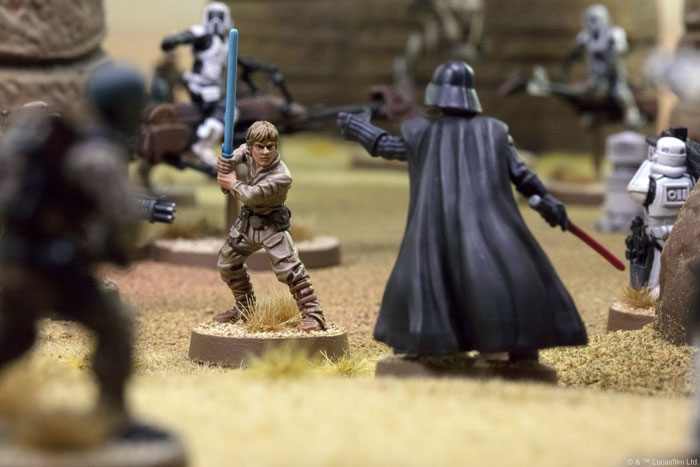 Paul
: It's all hands to the pumps here at Shut Up & Sit Down this week. The News Dam has burst under the weight of stories gushing out of the fiftieth GenCon, along with everything else independent of that massive show that has continued trickling forth. Dual wielding mops all week, we've been doing the best that we can to soak up
all the information
. Some stories are HUGE, others are CRUEL TEASES. It's all too much.
Put on your lifejackets as we dive right into this BUMPER EDITION and start at the deep end with the BRAND NEW STAR WARS MINIATURES GAME.
furry tetris, bear patch of land, *blep*
It was bound to happen sooner or later. Even if we'd tried, if we'd deployed all the forces at our command, we'd never have been able to keep Paul away from reviewing 
Bärenpark
. It's a tile-laying game and it features bears. The best we can do is hope he doesn't overdose on pure pleasure.
That said, Paul is a consummate professional and it'll take more than a boxful of bruins to win him over. Can Bärenpark deliver or, at heart, is it just too simple?
lying about bluffing about cheating, a dog on a horse, an accidental tease, the best bird
Buckle up, everybody! The 64th 
ever
Shut Up & Sit Down podcast is here, and it's something of a round the world special.
It's Quinns and Paul in the driver's seat once again as they discuss their journey Between Two Cities with the new Capitals expansion. Paul's desperate to discuss the weird creatures he met during Train Heist. The pair examine the fast cars and small components of Pit Crew. Quinns abruptly remembers that he has the first expansion for Captain Sonar, and talks about that a bit. Finally, Paul recalls his time in parts unknown, playing World Championship Russian Roulette.
But our automotive notions don't stop there! This week we have a particularly extravagant folk game played by the employees of a car rental business. What's going on behind that plain-looking desk? More than you could imagine.
Enjoy, everybody.
the cutest of planks, I want to be auntie, torso-sized guns, razorwings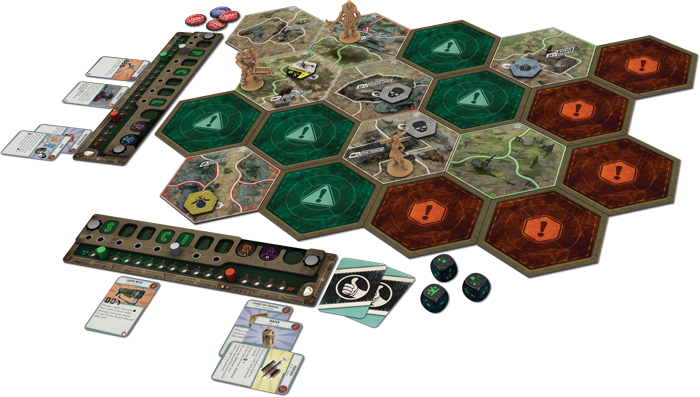 Quinns
: Hold onto your hats!
Twilight Imperium 4th edition
wasn't the only news-belch to erupt from Fantasy Flight Games' silky gullet this week. For many folks the bigger announcement was 
Fallout: The Board Game
. The world's most popular post-apocalyptic video game franchise is finally coming to tabletop*.
Releasing in just a few months, the game will offer 1-4 players the chance to steer a tiny plastic miniature through the wasteland, racing the other miniatures to complete objectives and thereby acquire the most "Influence".
Reading the preview, it sounds like the game's trying to offer an irradiated sampler platter of what you do in the video game: Scrounge rare loot, level up, tangle with radscorpions, align yourself with factions and resolve the occasional moral quandary.
Sounds good, right? Well, here at SU&SD we're keeping our feet off the excitement-ometer for the time being, and here's why.
space lions, space turtles, space mermaids?, we're not sure about those
Big news everyone! Fantasy Flight Games have just
announced a new edition
of their galaxy-sized flagship game, Twilight Imperium. Which means we can announce something of our own... !
Here at Shut Up & Sit Down we've been huge fans of Twilight Imperium since we reviewed the 3rd edition all those years ago. It's the grandest, silliest game that we know; an epic brawl featuring everything from capitalist cats to a race of sentient vegetables. So back in 2014 we got to talking with owner of Fantasy Flight and original designer of TI Christian Peterson, one thing led to another, and we agreed to document the process of making TI 4th edition.
How do you go about making the grandest board game in the world even more grand? Find out later this month!
a gutted game, an over-large uniform, nicotine discs, a rat in a trap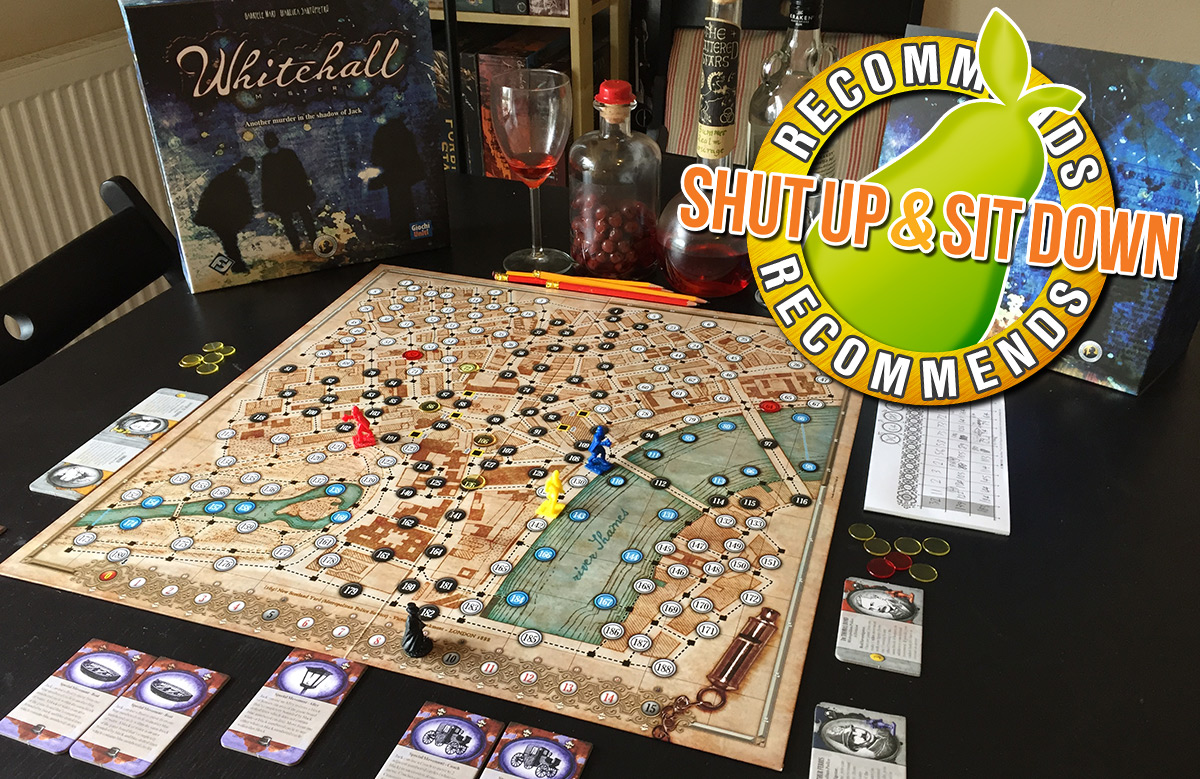 Quinns
: Career Shut Up & Sit Down fans might remember our
2013 Halloween Special
, where we reviewed a game called
Letters from Whitechapel
. This was a beautiful, heinously tense game where one player controls Jack the Ripper, facing off against a team of police players who hunt him through the streets of London like a wild animal. It would be in ill taste to say that we were charmed by that box, but Paul and I would both have to admit to being seduced. What a puzzle. What a board! What fabulous 
pressure.
Fast-forward to 2017, and it was only a couple of months ago that I was arching my eyebrow at the announcement of a spin-off titled Whitehall Mystery. I read the preview articles and couldn't for the life of me figure out what I was supposed to be excited about.
This week review copies of Whitehall Mystery stepped out from the foggy alleyways of publisher Fantasy Flight, and I gave it a play. And you know what? There's now egg on my (blood-flecked, murderer's) face.
I think this is the best hidden movement game ever made.
cybermats, a tacked-on tyri-on, punic puddings, the Kjasjavikalimm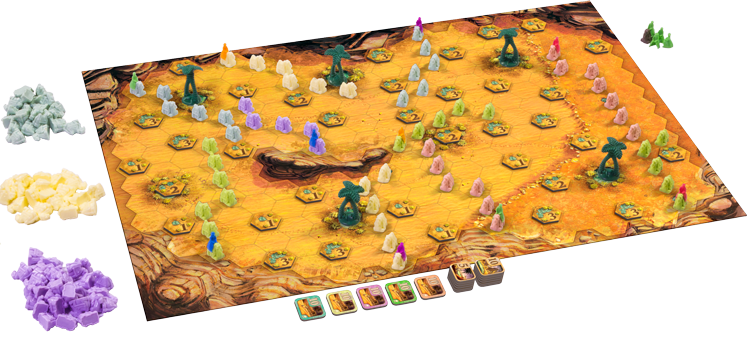 Quinns
: GOOD MORNING. That noise you hear is me cranking the Games News press, pumping out hundreds of thousands of individual copies of this for all of you, our fine and beautiful readers.
Paul: And THAT noise you hear is me pedalling away on my bike, after hurling THIS, your very own copy, onto your doorstep. Look at me ride! A dog is chasing me! You look down at our headline…
Quinns: ANOTHER CLASSIC REBORN: Just like Tigris & Euphrates, Ra and Samurai, Reiner Knizia's Through the Desert is back in a shinier, sexier incarnation, care of Z-Man Games. Will this be yet another refurbished classic that we fall dramatically in love with?
this makes no sense, lonely algae, the british national anthem, the solar satsuma
For many board gamers, Matt Damon wasn't the biggest imaginary thing to happen on Mars in 2016. That honour belongs to 
Terraforming Mars
, a game so popular that the publishers have already announced 
four 
expansions!
But what will we make of this smash hit? As Matt Damon said so aptly last year, "Wrap your face flaps around this! Mine's a lumpy one."
heart-burst, thriller-made, pool-hides, english-feels, pastoral-slice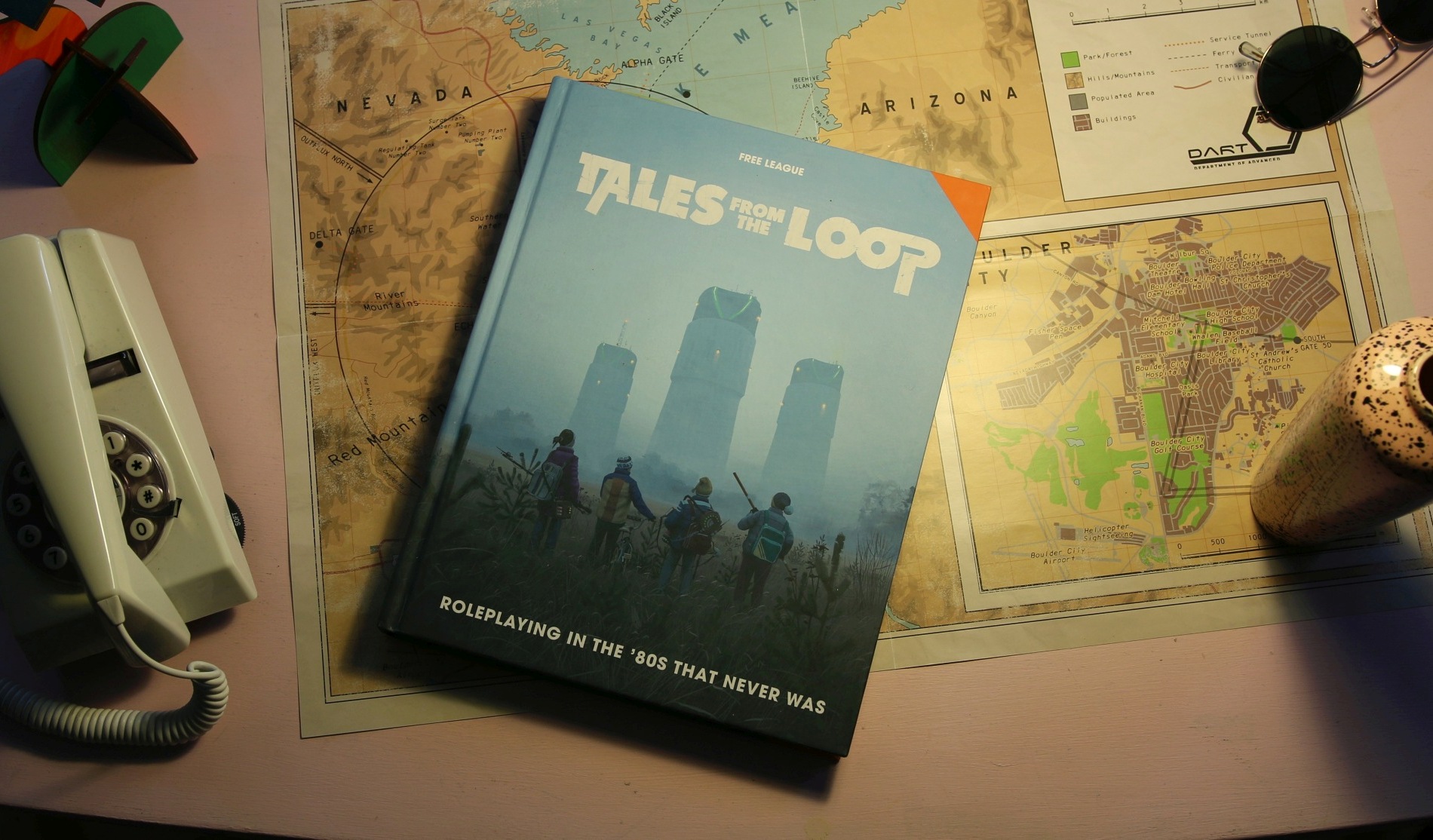 Cynthia
: Omg! I think we might have an RPG blockbuster here, Quinns.
Everyone's talking about Tales from the Loop, the game of roleplaying young kids in a 1980s that never was. It's got everything you need to play out your own version of Gremlins, E.T., Stranger Things, or any movie where kids hurriedly pedal their bicycles to save the day (but should probably be home before dinner).
And who wouldn't want to play a kid? Adolescence is amazing, and I'm not just saying that because I spent months teaching middle school Algebra. All the hormones, and discovery, and bravery, and adventures, and confusion… it's perfect RPG fodder. The question is whether Tales from the Loop successfully unites '80s nostalgia and middle school feels with good science fiction mysteries.
Ok, I confess. I teared up more than once while playing it. What did you think?
Quinns: I'm going to be very British and delay talking about my emotions so I can squeeze this in above the cut: I think Tales from the Loop is a cool, clever, beautiful book, but the real reason I want everyone to know about it is that it might also be the easiest experience I've ever had being a Games Master.
nibbly nuisance, primetime postmortem, toothpaste as glue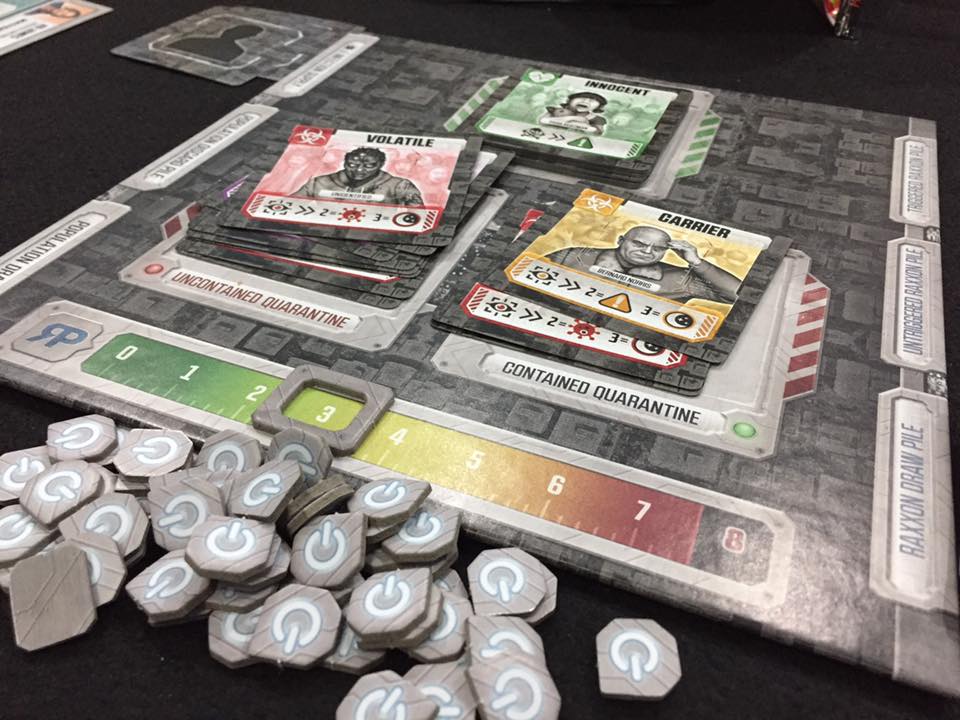 Paul
: Something very strange is happening in board games.
You may be in danger. We may be in danger. Of course, everyone here at Shut Up & Sit Down takes all necessary precautions in the course of their duties, but nevertheless I don't believe any of us could've foreseen Raxxon, Plaid Hat's latest game, which is slowly spreading.
Is anyone safe?