oh god I hope none of these letters are from paul's dad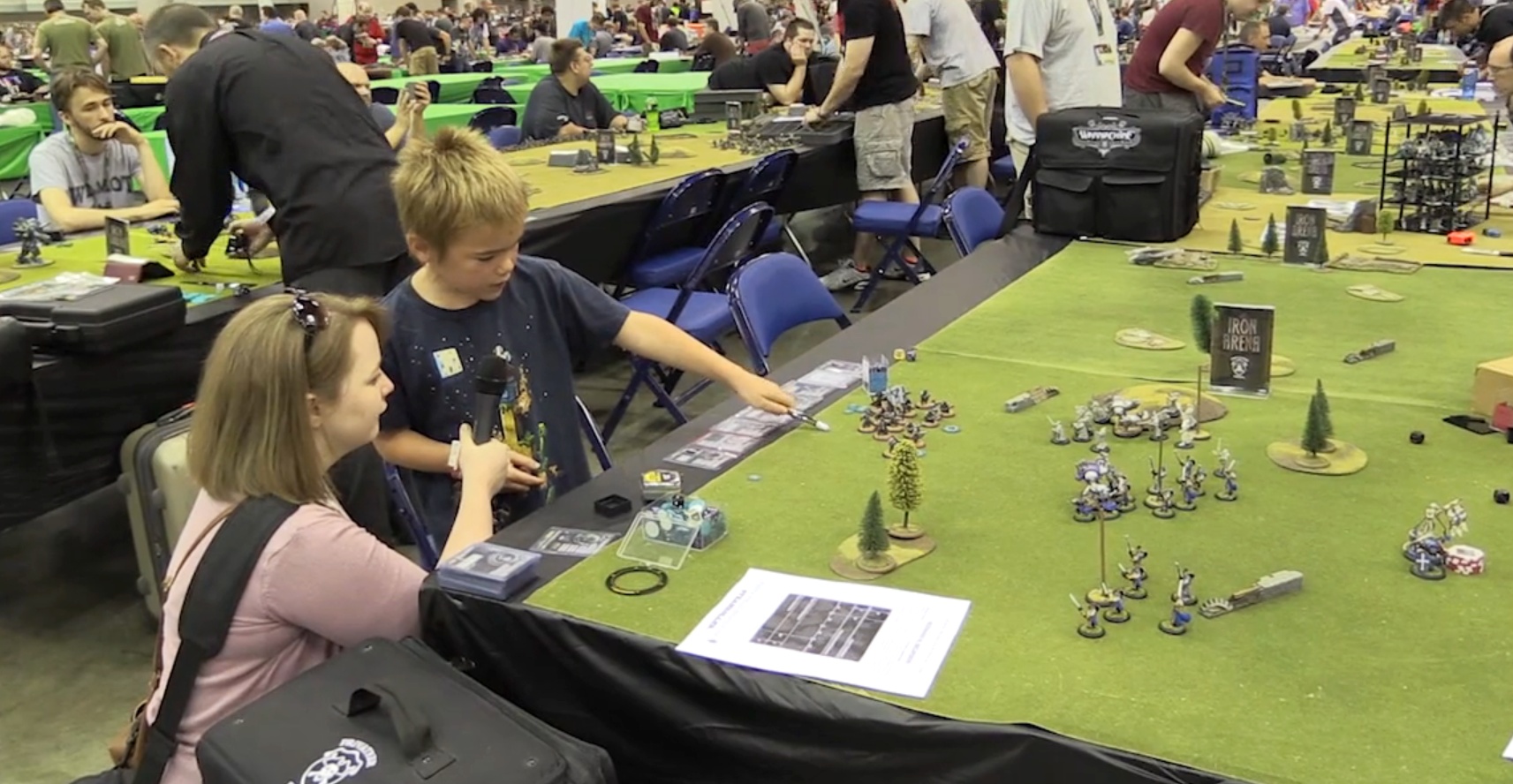 Paul
: Alright, where do you want me? Gimme the A-1.
Quinns: What? Put the saxophone away, Paul. For day 4 of Golden Week we're doing something a little different. Five months ago I asked our SU&SD donors to tell us why they donate. Today, we're going to let them do the talking.
Paul: Quinns. This is my dad's saxophone. You can't tell me to go and get it and then have me put it away without busting loose at least one hot splank. That's just funk-a-logical.
Quinns: I never told you to go get it
Paul: B♭ E♭ ♫ A♯
Quinns: STOP IT
featuring all the main cars, the ferrari car, the cable car, the rest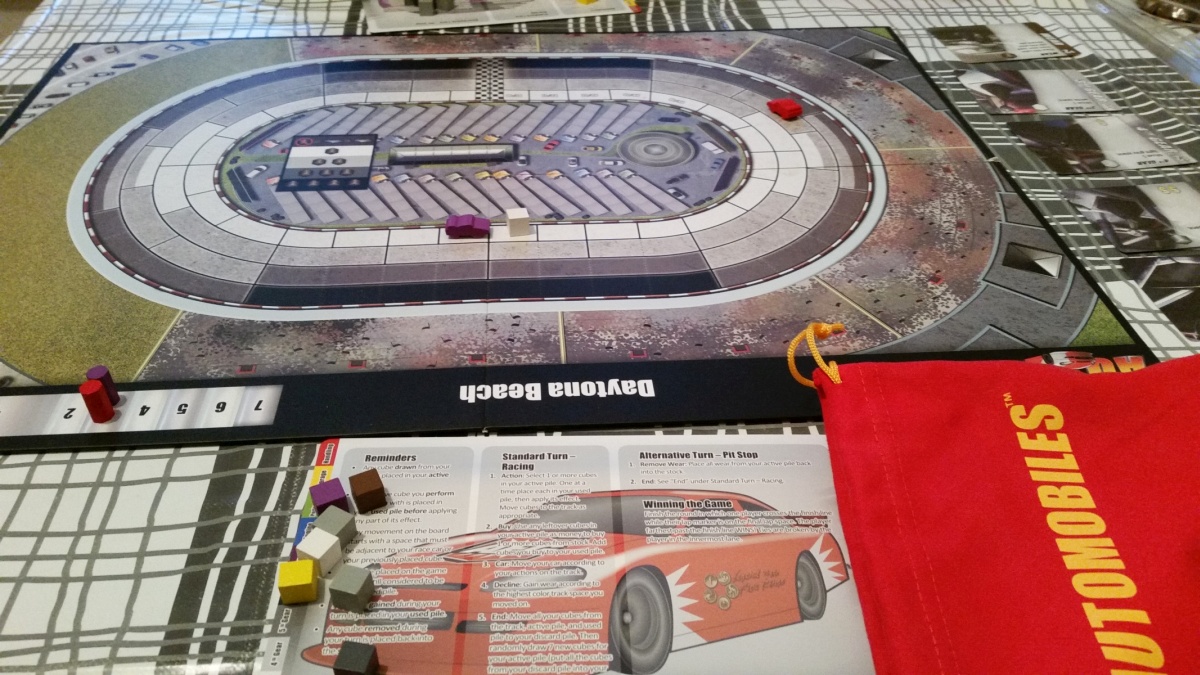 [It's a classic SU&SD mid-Golden Week turnaround review! We couldn't go a whole week without telling you guys what to buy, so here's Matt Thrower talking about something thoroughly awesome.]
Thrower: Deckbuilding is the dampest squib in board gaming. Riding the crest of a hype wave, it promised to change the hobby forever, yet lead to only a bunch of mediocre efficiency engine titles. The only games in the genre to stand the test of time were Arctic Scavengers, which was truly excellent, and then Trains, which worked because it supplemented the cards with a board. But you know this, because Paul and Quinns already told you it was sexy enough to make them want to have babies.
Maybe that's why Paul went to Canada.
Now, from the same publisher, we have the even sexier Automobiles. You know it's sexier because you've seen all the sexy race cars in sexy film franchises like The Fast and the Furious. A film so sexy you can use its title as a double entendre. And when you flip through the cards in Automobiles, you'll see they have sexy names like "Boost" and "Supercharged" instead of "Normal Train" or "Limited Train".
if you do find any portals to the amazon river on this site then let us know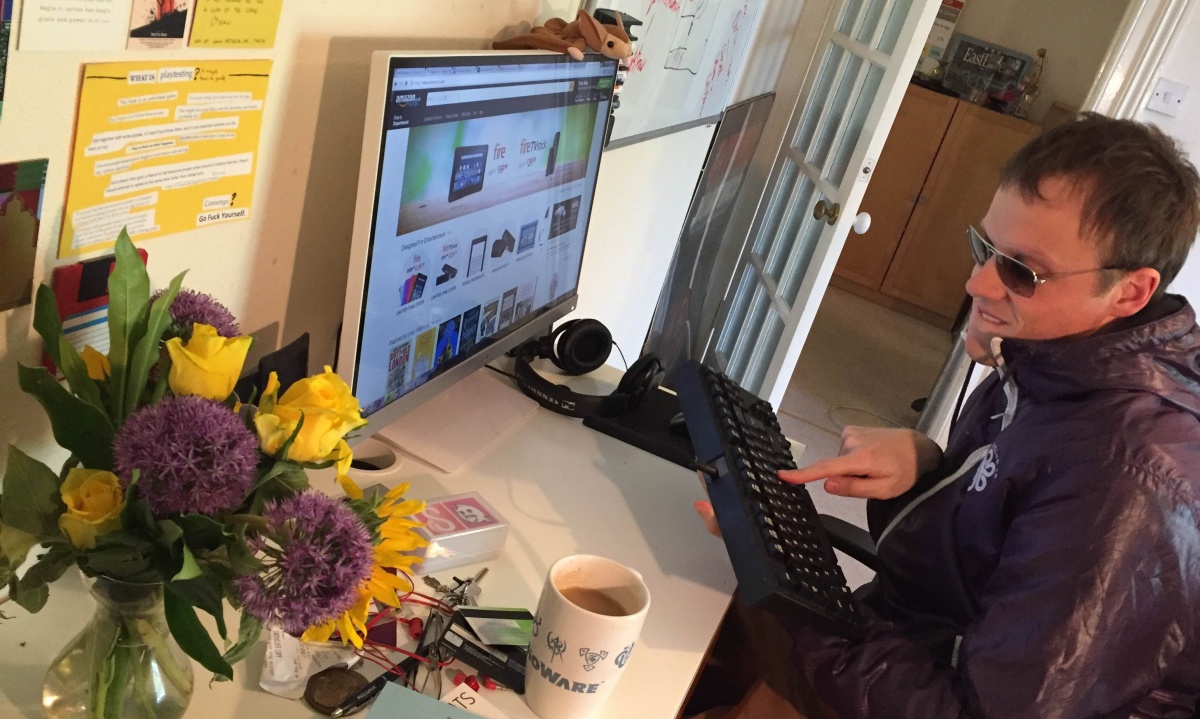 Quinns
: First things first, a huge thanks (and warm hello) to all of our new donors! There are no words for how understanding you guys are. There is, however, a dance, and Matt is doing it right now! He won't stop. Oh god.
Anyway, today we want to tell you about a way to support us that takes no time and costs nothing. Do you use Amazon? The web site, not the river.
You might have noticed that there are all sorts of links to Amazon on this site. If you travel through one of those links before navigating to any items you want to buy on Amazon, whether that means batteries or bananas, then add them to your shopping cart, we can get around 7% of their retail value on checkout.
Yes. You heard that right. Simply by bookmarking one of the links below and clicking on it before you go shopping, you give us a small chunk of your checkout costs. All of these little payments add up! So please, bookmark away and don't forget to click!
United States!  

  Y'all are alright, I reckon'.
United Kingdom!  

  You are a marvellous fellow.
Germany!  

  Vielen Dank, baby!
France!  

  Je vous remercie pour l'accueil de cette radis dans votre maison.
Spain!  

  Nosotros nunca, ni sus axilas olvidaremos.
Italy!  

  Dimenticate gli spagnoli, siete il nostro vero amore.
Canada!  

  [language unknown]
Please note that we're not suggesting that anyone change their shopping habits! We're well aware that some of our audience have ethical reasons for not supporting Amazon. All we're saying is that if you're planning on using their services already, you can effortlessly ensure that your shopping helps keep this site running. Nothing could be simpler.
it's all lies we're just saving up to buy a yacht, a yacht full of haribo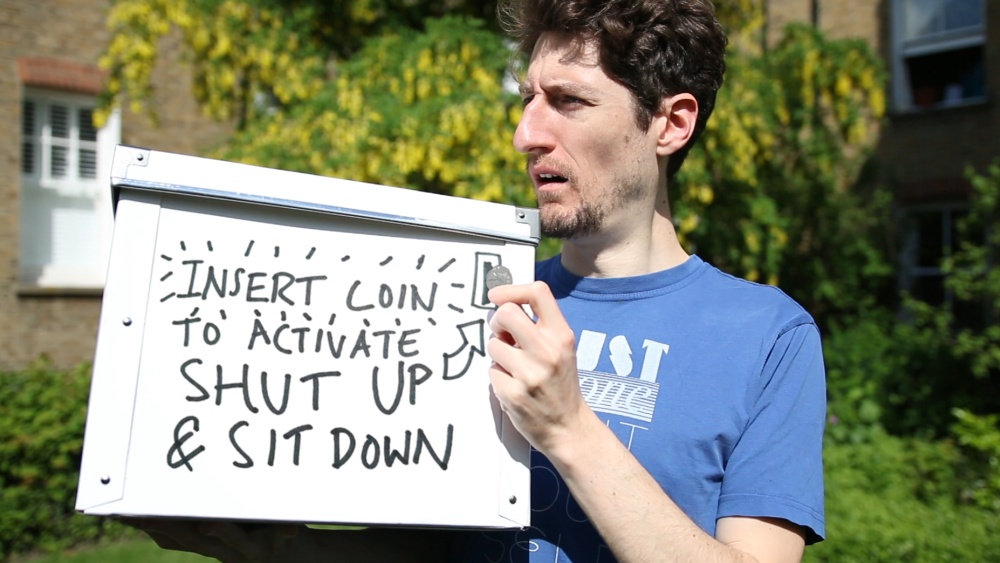 Quinns:
Hi everybody. This week we're asking for new Shut Up & Sit Down donations for 2016. I'll keep this brief in case you have an important job, like mending street lights or selling ice cream. If you'd like more details, you'll find them all after the cut.
Shut Up & Sit Down is kept alive through donations
Have you noticed that SU&SD has no adverts? There's more - unlike many commercial board game review sites, Shut Up & Sit Down doesn't accept money from publishers or designers in exchange for content (though we still get emailed about it every week). Instead, this site is kept running by our Gold Club members, the fans of SU&SD who pay for it to keep running.
This week, we're asking you to sign up!
"Why now?" A better question is why it's been so long! Our last donation drive was actually in 2014(!), but we wanted to make good on our promises before we asked for money again. Now Quinns has fallen in a canal and we've launched the new site, we're ready to plan the next leg of our trip up Mt. Nonsense.
Fabulous rewards on offer for donors!
98% of your money is going right back into this site, BUT ALSO anyone who donates or signs up for a subscription in a given month will receive our new, monthly behind-the-scenes newsletter, explaining what we're working on, what games we're planning on recommending and mystery extra bits.
The first edition of this newsletter will be sent out on May 31st.
More info on donating awaits, after the jump!
not for children under 25, participants in the first few rows may get wet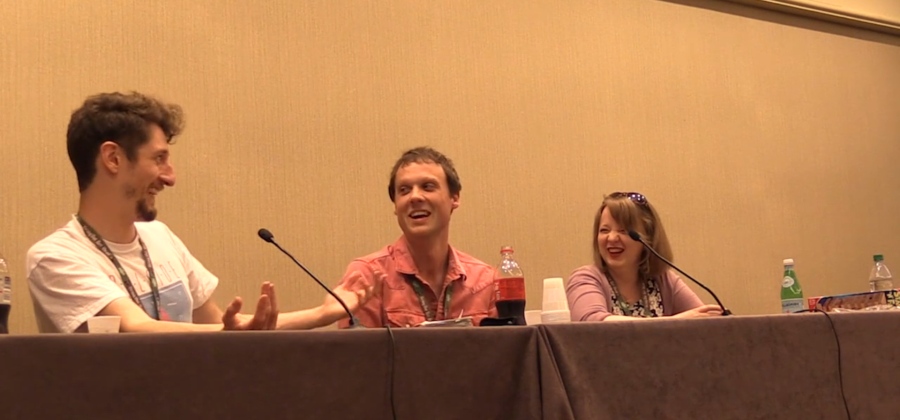 Quinns
: At long last, we'd like to announce some live podcasts we'll be recording in 2016! For a glimpse of how mad we get when we're in front of hundreds of people, check out
last year's Gen Con recording
. We hope to see lots of you guys there!
If you're attending the UK Games Expo in two weeks on 3rd-5th June,  we're recording one live podcast at 5pm on the Friday, and another at 5pm on the Saturday. Yes! Two of 'em. The UK Games Expo has been swelling like a big, friendly zepplin for the last few years, and in 2016 it's going to explode out of the Hilton NEC and into the nearby convention hall. It should be a really fun con. These podcasts will each host 200 people but they won't be ticketed, so maybe get there a little early to be guaranteed a seat?
We're hosting two more podcasts at Gen Con as well! We'll have an intimate, late-nite podcast at 9pm on Friday 5th August with 250 tickets (because they couldn't find another time slot for us), and a GIGANTO-CAST at noon on Saturday 6th of August in the "Grand Ballroom" with 400 tickets (oh god that's too many people). Tickets are on sale now, here and here!
The timing of the Friday podcast is going to get in the way of our traditional Friday party at Tomlinson's Tap Room, though it is happening again this year! We'll just be cabbing over there after the podcast is over like the world's most inappropriately dressed rockstars. It's always full of a wonderful collection of folks, though, so do head over there early and make some friends!
oh god is it working, don't touch anything, can you smell smoke in here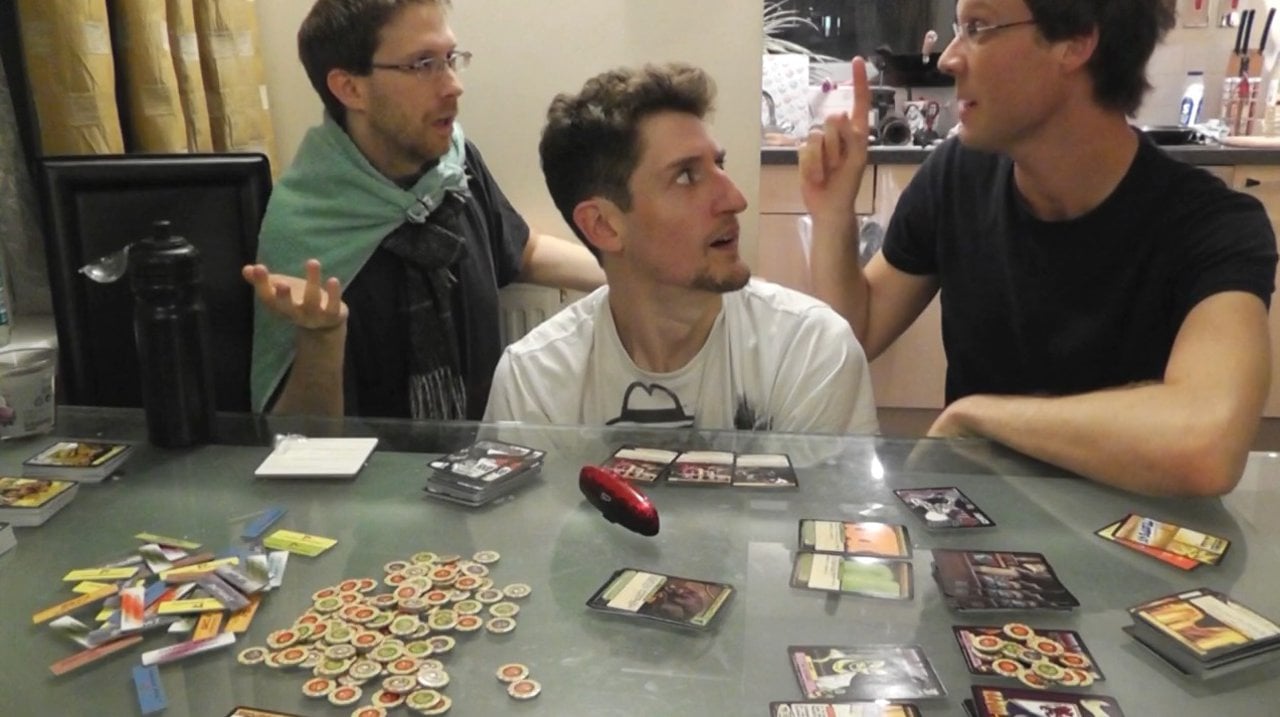 Paul
: Please, come in, come in. Feel free to walk about the place and make yourself at home, though we warn you that the heady odour of fresh paint and barely-dried varnish may cause some mild light-headedness. We felt we were long overdue for a serious overhaul and so, after listening to all your helpful feedback, we've rebuilt ourselves from the ground up.
Quinns: So get stuck in! Why not check out our swanky new search function? Zoom through years of Shut Up & Sit Down in seconds - hundreds of videos, articles, podcasts, and THINGS. Our new system combs the whole site in mere moments, runs completely silently, produces no waste, and has no moving parts. You can search as many times as you like and it'll never wear out!
Paul: We also have a faster, better organised and (dare we say it?) sexier archive of every board game we've ever featured. Are you looking for a game for two, something with miniatures, or perhaps something conflict-free? At the click of a button, subsort those entries. I know, right?! If you feel dizzy, please just pause and take a seat on one of the many new plush sofas we've had installed. If you're looking around and can't seem to find one yet, a man should deliver it straight to your house at some point after 3pm. We do hope the colour matches your curtains. In retrospect, we probably should have asked.
Matt: And oh gosh, look at our brand new podcast archive! Our SU&SD Recommends category, with every game we really love all neatly stacked up in one fine place! And there's more!
espionage is great, dentists are bad, ants are great, trademarks are bad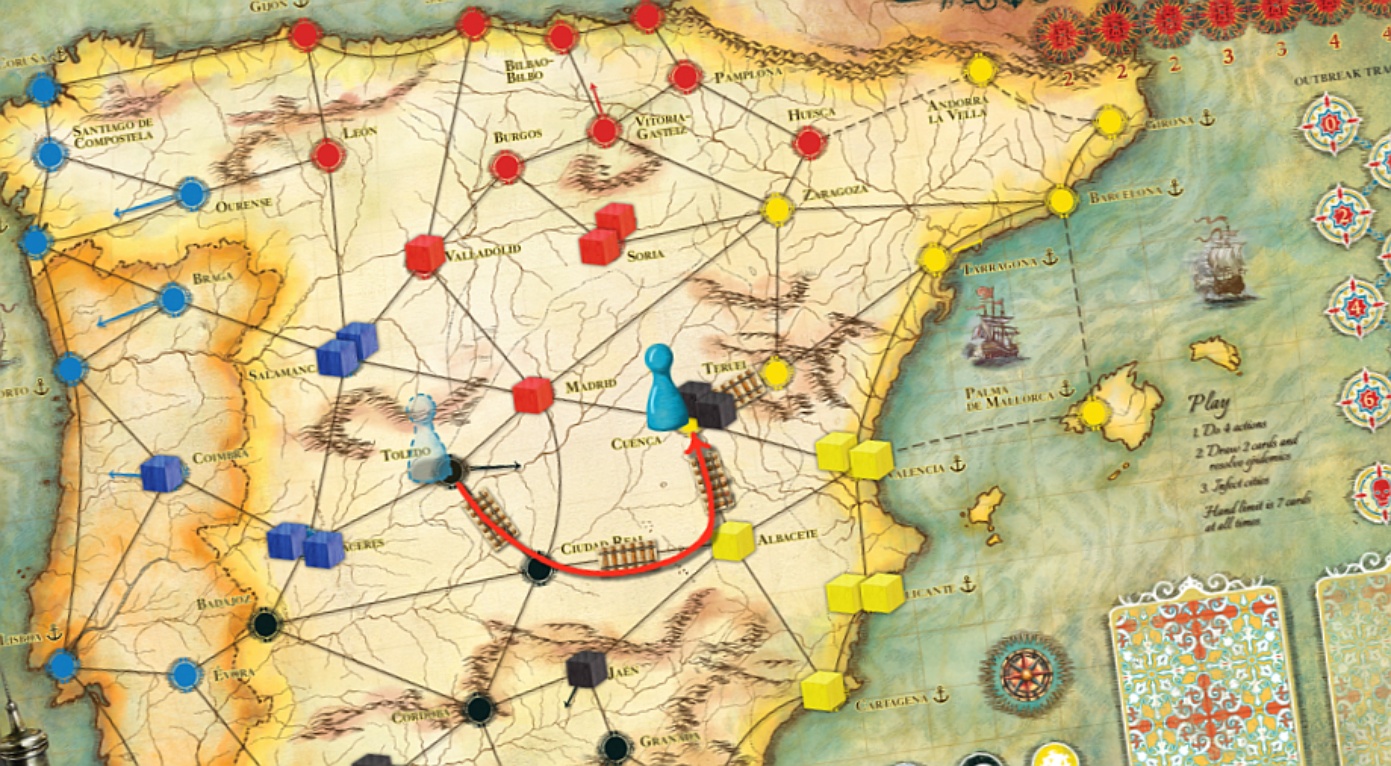 Quinns
: Good morning board-babies! Pour yourself a mug of something hot and let me pop the very finest board gaming announcements off of the internet for you, like tokens from high-quality punchboard. It's the Games News.
For want of anything else with a nice header image, our top story is the reveal of Pandemic: Iberia. Hot on the heels of the Pandemic: Reign of Cthulu announcement, Z-Man Games has sent word of yet another spin-off.
Pandemic: Iberia will transport the co-operative disease-battling game to 1848, with a host of changes to the game itself, including the chance distribute fresh water and build railways during your battle malaria and yellow fever. Because of course, you no longer have the option of chartering flights!
up to four geese, sniffed by a dog, stupid whisky obsession
Paul has been making the most of the sunny days of spring, including all those ever-growing evenings, with Isle of Skye, which he says is the most twee thing he's played in a while.
He went outside, too. Was this wise? Has it affected his mind? Can he be trusted outdoors in North America? Is he even safe in this wild and untamed wilderness? Watch this video to answer that most burning of questions: Was Paul Dean killed by a fern?
dying hair dryers, murder knives, serious quinns, hilary clinton
Quinns: In (almost!) five years of running Shut Up & Sit Down we've always put the game first. We've fretted about player counts and waxed lyrical about themes. We've snapped apart mechanics like so many Lego bricks. So today, I hope you guys will indulge me in putting something else first.
Look. At. This. Flipping. Box.
I mean that literally. Knit Wit, the new game from Pandemic creator Matt Leacock, is opened with a flip-top magnetic catch at one end. But we're just getting started.
merlin the special man, quintin's box is full of love, percival the party dude
Would you like to play the thoroughly excellent Resistance: Avalon? Sit back, relax and let Quinns teach you how to play! After all, you'll soon be sat forward, distinctly un-relaxed and disbelieving everything said by
anyone
.
But wait! There's more! A few years ago we filmed ourselves playing an entire game of The Resistance. If you'd like to see how this game works in more detail, definitely go and watch our younger, cherubic faces spout some terrible lies.