boyFetch, a grimy sweet-shop, textbook textures
More than two years ago
Quinns reviewed the classic game of Brass
, but ultimately came away disappointed (and wet, and riding high on sugar).
Today, it's time for round 2! Introducing Brass: Birmingham, a collaboration between Roxley Games and original designer Martin Wallace, this is the sequel to Brass.
Will this industrial revolution bring progress, or once again grind our reviewers' gears? Click play, and find out.
masterfully malachite, construction calamity, find out if paul is less of a man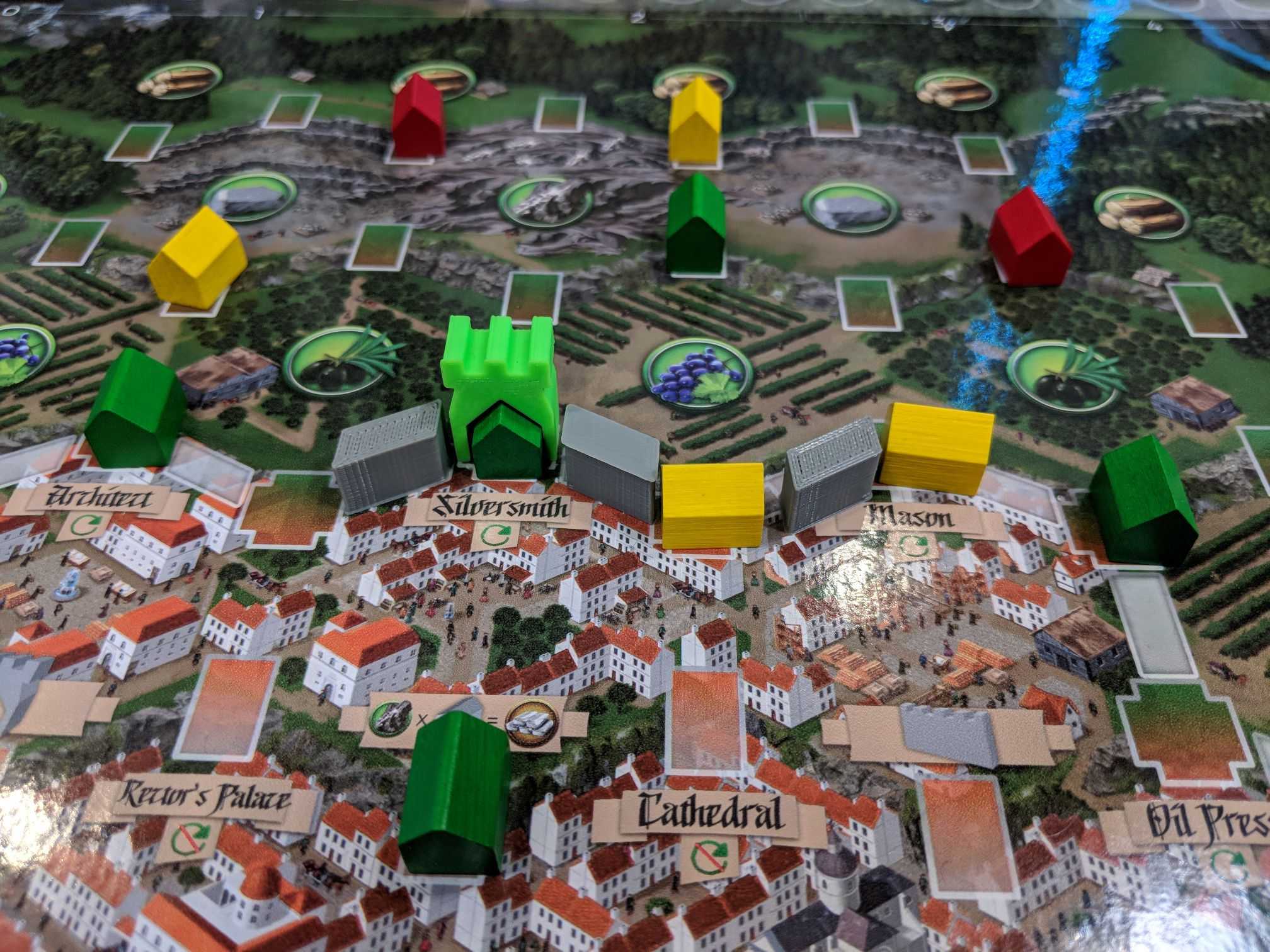 Paul
: Once again, the Games News Helicopter touches down on the top of SU&SD corporate headquarters and I burst out the side, doing that hold-your-head-down-slightly thing that people do and clutching a fistful of papers that describe today's top stories.
But, oh no! The downwash from the propellers blows them out of my hands and they scatter across the city! Some people end up finding the news about a Food Chain Magnate expansion, others the sequel to Shadespire, others still the exciting and resplendent Ragusa. That was the first story returned to us, so let's start there!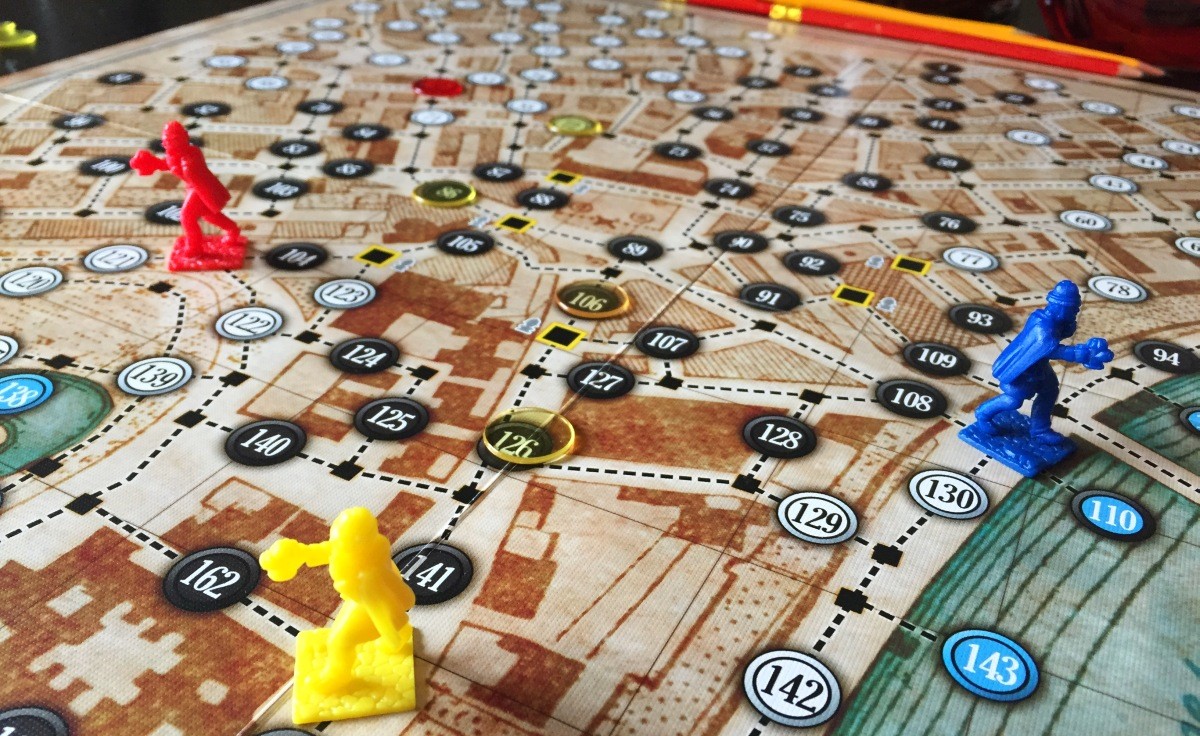 Quinns
: Hey all! Matt, Paul and I will be live
on our Twitch page
in a few hours, at 7pm BST, 2pm EDT. We'll be streaming the superb Whitehall Mystery (see my review
here
), with Matt playing the role of a real-life murderer while Paul and Quinns hunt him down like a weird, tall dog.
If you can't make the stream, don't worry about a thing! You'll be able to watch the stream in its entirety on Twitch as soon as it's finished, and we'll be uploading the playthrough itself to YouTube tomorrow evening.
See some of you there! xox
fish suppers, a plastic oncologist, quintin throws shade at an ivory tower
You dice are 
bleeding, 
you say? Not to worry! It's nothing a podcast won't fix.
Matt and Quinns kick this one off with a big, hairy discussion of Ultimate Werewolf Legacy, which segues into a discussion of legacy games in general. The expected "era of legacy games" is failing to materialise, and they offer some theories as to why.
Next up they chat about the smooth operations of V-Commandos, which is about to be re-implemented as an official Assassin's Creed board game. After that they discuss their time spent nursing cubes back to health in the disturbing (and entertaining!) facilities of Dice Hospital, which was a fun surprise for them both. Finally, they consider the carefully orchestrated fish feasts of Uwe Rosenberg's Nusfjord.
Oh, your dice are still bleeding? Oh dear. Well, try to not get it on the carpet. That's our advice.
quinns has a couple of spatulas and he knows right where to stick 'em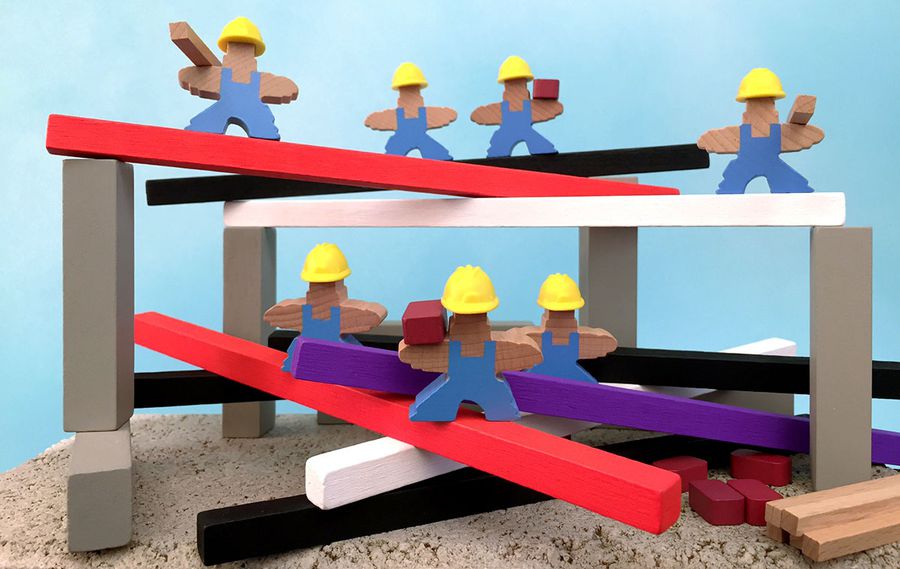 Paul
: Oof, sometimes you instantly know what must surely be the best Games News announcement of the week. It's
Men At Work
, the debut design from Rita Modl, illustrated by the magnificent Chris Quilliams and coming from dexterity experts (aka "dexperts") Pretzel Games.
Flick 'em Up was flickin' fabulous. The co-op Flick 'em Up: Dead of Winter was supposedly excellent. Junk Art was just great. Can they do... what's the equivalent of a hat trick but for four things?
Quinns: I think it's a phat trick.
Paul: You just made that up.
Quinns: Yes.
beaver arms dealers, unflagging felines, sinister muppet-pluckers, a raccoon ronin
A long time ago in a forest far, far away...
This week we're proud to present our review of Root, which is surely the board game industry's new beau. A grand, inventive game of cat and mouse, as well fox and bird, and - should you buy the Riverfolk expansion - beaver and lizard.
As Quinns says in the review, everybody involved in this production needs to take a bow. But should you buy it? Click play and find out...
multicoloured melee, modest mesas, military mish-mash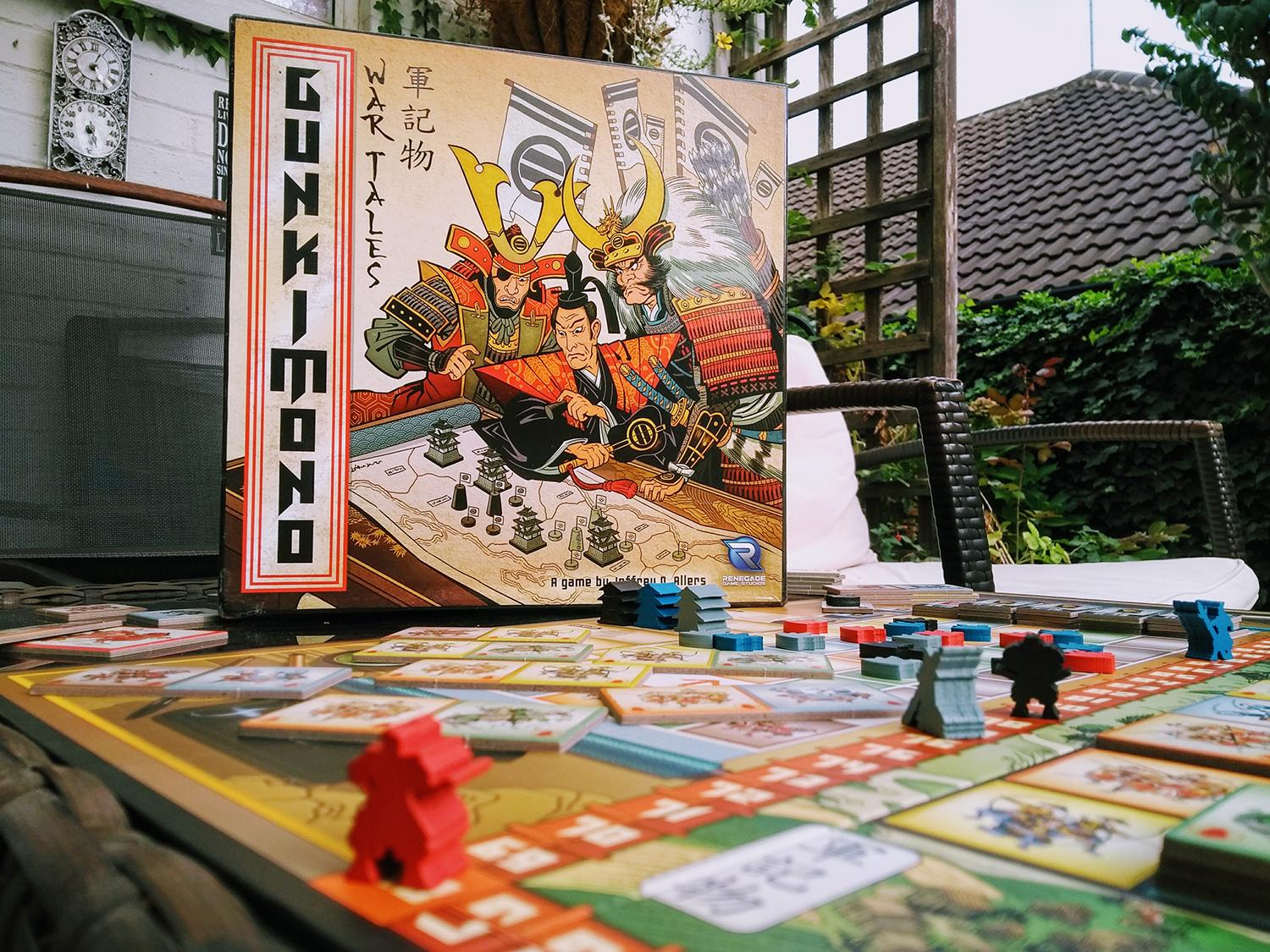 Paul
: Board games are strange. I never know what I'm going to like next and no matter what preference I profess, I am always,
always
being surprised in a way that keeps me as skittish as an anxious antelope. Do I like fantasy settings? Sure! Eurogames that emphasise player interaction? Party games of bluffing and misdirection? Definitely!
And yet naming the game that will next make me grin is as exact a science as reading tea leaves blindfolded from across the room. It's like I'm in a raffle I never entered, holding
Fantasy Flight faucet, confounding clown, float your goat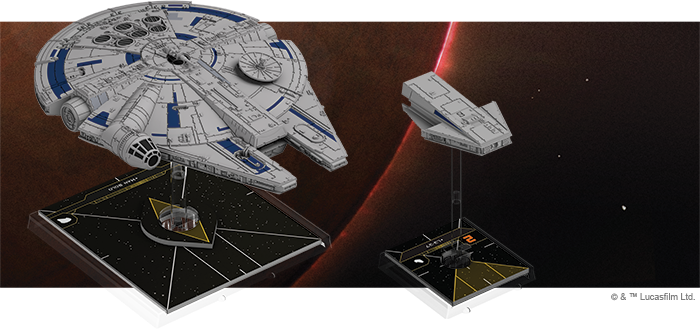 Paul
:
Very few
people know this, but Games News comes to us each week as stories pouring off a waterfall. We stand at the bottom, buckets in hand, catching the very best of this constant, unending flow.
Scurrying back to the Games News Cabin this week, we have pails full of the latest info on a Magic Maze expansion, on Azul's newest award (that game is doing well) and a game based around a terrible pun. BUT FIRST, shall we take a quick look at the enormous explosion
bi-boys, project k, stinky raccoons
Fill your camelbak with wine and dust of your helmet, we're GOING FOR A RIDE!
This Thursday was the inaugural stream from Shut Up & Sit Down's fancy new Twitch page, and we've now uploaded it as a normal Let's Play video. Please enjoy Paul, Matt and Quinns racing one another in Flamme Rouge, with a few features from the Peloton expansion.
A load of people said that the Twitch chat during our stream was the nicest chat they've ever seen, so if you'd like to join the party on our next stream, simply click on over to our Twitch page to discover when that'll be.
Enjoy, everybody!