dandelion warriors, floodlights of dread, cooking the books at fraggle rock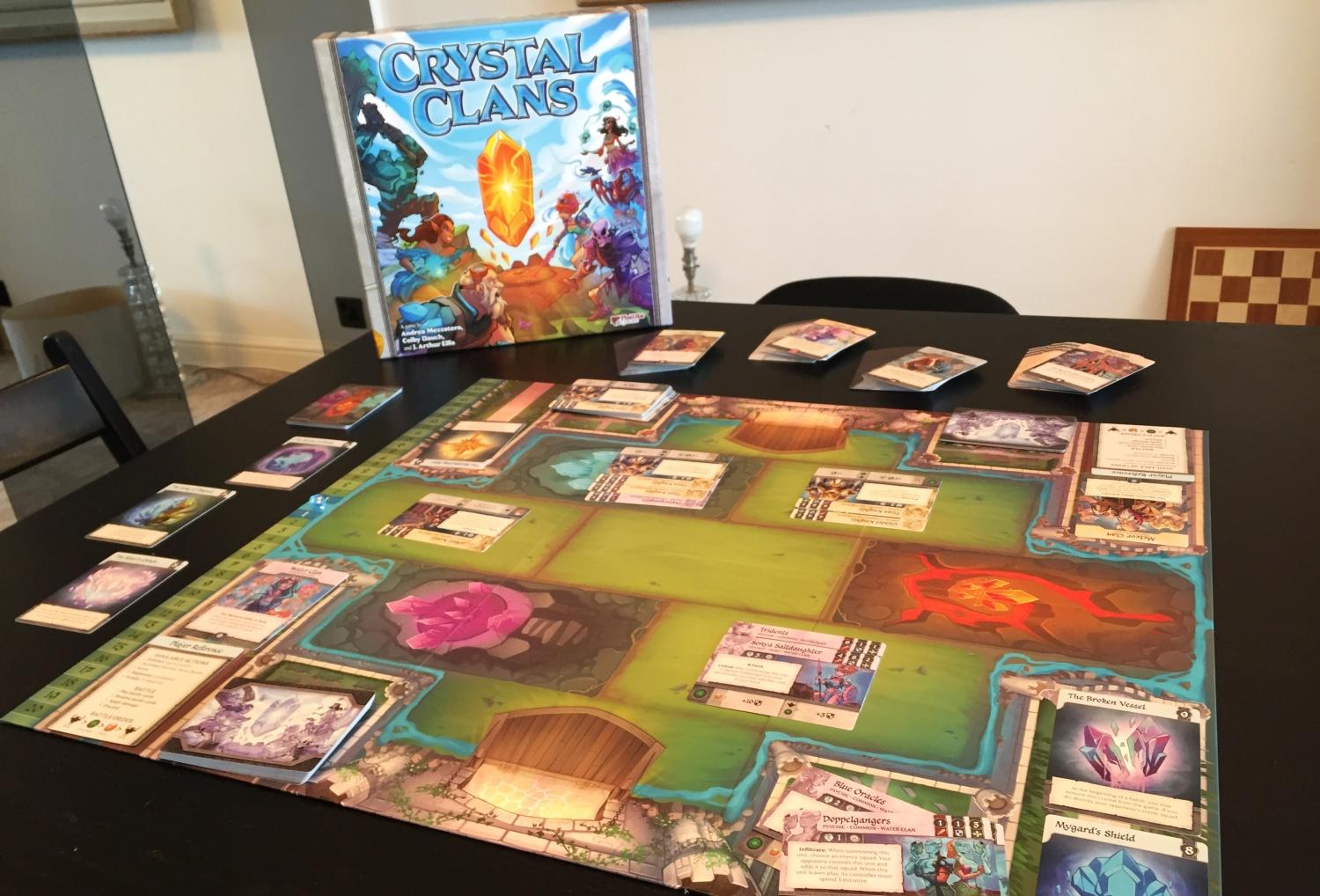 Quinns
: To look at the box of
Crystal Clans
, the new 2 player card game from publisher Plaid Hat, is to hear the soaring soundtrack of Saturday morning cartoons. The bracing breeze of GI Joe! The salty spray of the Thundercats-
Matt: Quinns this is a family show.
Quinns: It sure is, Matthew, and so is Crystal Clans! This box is a bat-signal that immediately summoned my childhood fascination with not just "fantasy" but the fantastical.
Contained within this game's deliciously diverse clans are knights that ride bees into battle, necromancers who pursue a romantic Dia de los Muertos aesthetic, time-travelling twins and one massive crocodile. This feels like a world for everybody, and the manual doubles-down on that by using the feminine "She" to refer to the player.
Everything in Crystal Clans has a touch of the revolutionary about it, and that extends to the actual game. This is like no other box we've ever reviewed.
bunny's too tight to mention, who is the baddest god, paul's spooky dog
It's been a while since the last podcast, but we've not been idle! Like a board game version of Nintendo's Kirby, over the last month the team has been sucking in experiences and now we're going to expel them at you in a 90 minute special episode. Boomf!
In order of appearance, Matt, Quinns and Paul discuss The Mind, Cardline: Animals, Bye-Bye Black Sheep, Kemet: Set (which is so new it doesn't even have a Board Game Geek page!), Treasure Island, Fireball Island (which has just 8 days left on that Kickstarter) and Bunny Kingdom. That might be more games than we've ever had on a podcast before, and you know what else? They're ALL GOOD.
Finally, we soothe our aching jaws with a gentle chat about what makes kingmaking (one player causing another player to win) enjoyable in a game, and what makes it frustrating. Lovely stuff.
New podcast feeds (if you're missing episodes 71 onwards, try these):