a ship with exactly four incels, engineers love wine, a murder-mystery
This was one of our favourite shows from SHUX 2018. Quinns ran a game of the Star Trek Adventures RPG, something we've wanted to do
ever since our review
.
"These are the adventures of the Star Ship Canada. It's continuing mission: For crew-members Paul, Matt and Pip not to embarrass the Federation."
Is the resulting story the worst Star Trek episode ever made? You be the judge.
unless i'm drunk or poisoned, you're the baron and he's the washerwoman
Matt, Quinns, Paul and Pip gather beneath a stormy sky to discuss games of WIT and CHANCE. Dare you ENTER their CEREBRAL LABYRINTH?
The challenges ahead include Shadows: Amsterdam, The Shipwreck Arcana, Cryptid (a bit), Kung Fu Zoo, Illusion, Wavelength (coming to Kickstarter soon), High Tea Assassin from The Edible Games Cookbook, and finally, their game of the show, Blood on the Clocktower.
What awaits you at the centre of their fortress of the mind? That would be telling... but suffice to say, Matt is in possession of a package that he's wanted to give away for quite some time.
This podcast is also available as a video!
Three Men on a Boat, Three Men in Canada, Three Men and a Mountie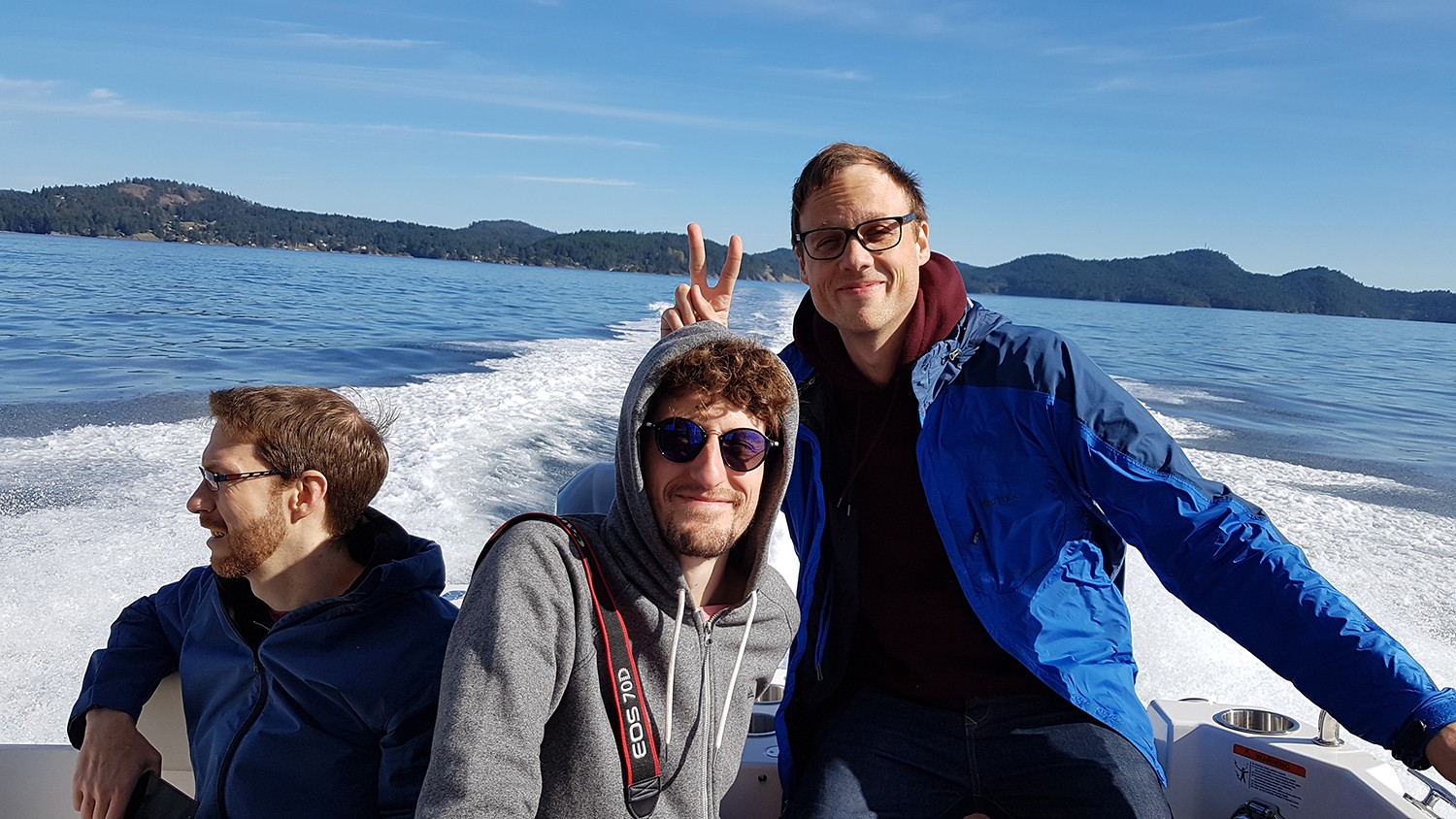 Paul
: Hello everyone!
SHUX 2018
is now just four days away, looming like a mountain in the mist, so we won't be putting any new or posts up on the site this week. Instead, the whole team is sat around a table
as I write this
to do last minute prep, which includes everything from rolling up characters for live RPGs to making sure the compass arrow on the convention map
really is pointing North
. Is it? FIND OUT ON FRIDAY.
boyFetch, a grimy sweet-shop, textbook textures
More than two years ago
Quinns reviewed the classic game of Brass
, but ultimately came away disappointed (and wet, and riding high on sugar).
Today, it's time for round 2! Introducing Brass: Birmingham, a collaboration between Roxley Games and original designer Martin Wallace, this is the sequel to Brass.
Will this industrial revolution bring progress, or once again grind our reviewers' gears? Click play, and find out.
masterfully malachite, construction calamity, find out if paul is less of a man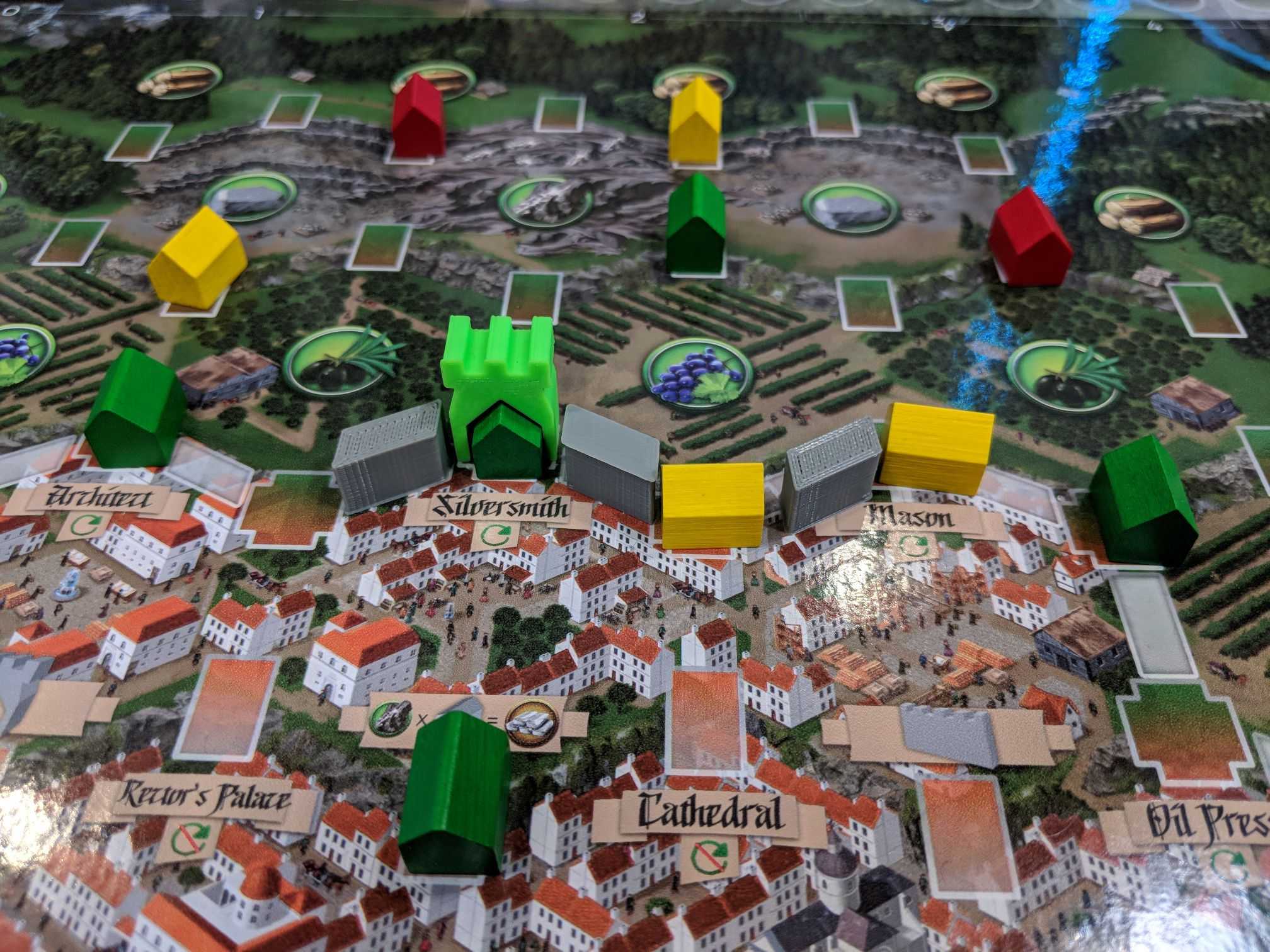 Paul
: Once again, the Games News Helicopter touches down on the top of SU&SD corporate headquarters and I burst out the side, doing that hold-your-head-down-slightly thing that people do and clutching a fistful of papers that describe today's top stories.
But, oh no! The downwash from the propellers blows them out of my hands and they scatter across the city! Some people end up finding the news about a Food Chain Magnate expansion, others the sequel to Shadespire, others still the exciting and resplendent Ragusa. That was the first story returned to us, so let's start there!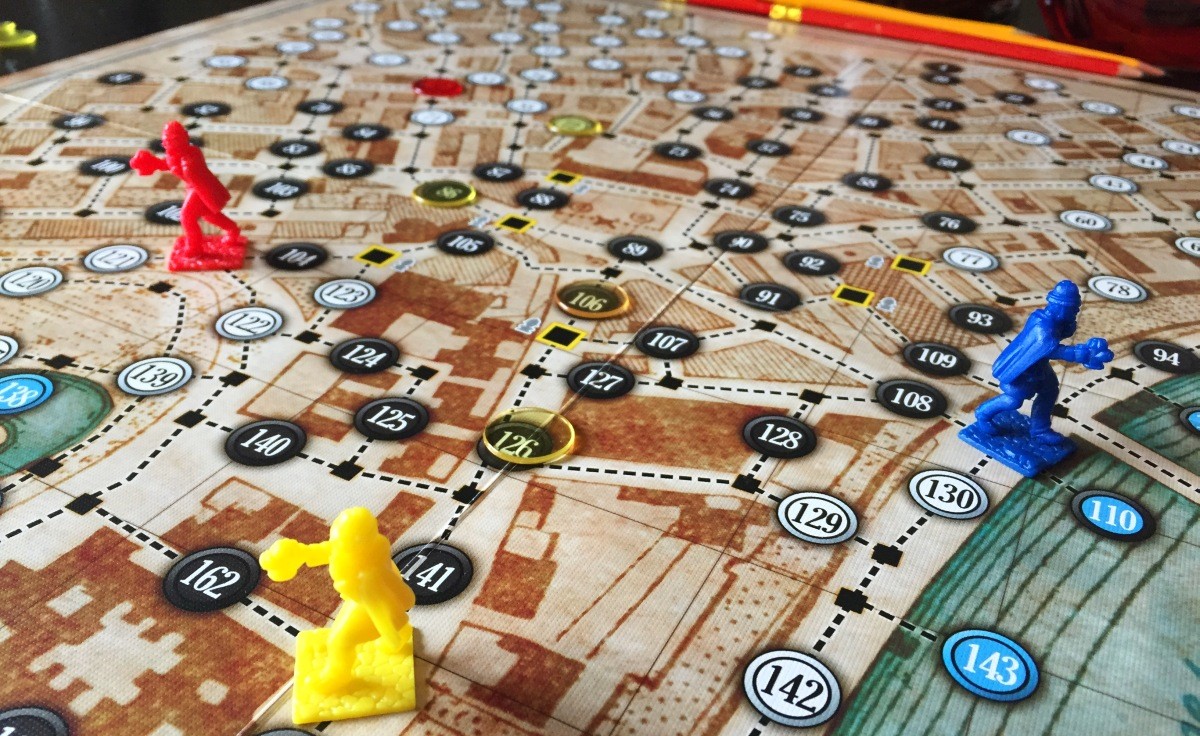 Quinns
: Hey all! Matt, Paul and I will be live
on our Twitch page
in a few hours, at 7pm BST, 2pm EDT. We'll be streaming the superb Whitehall Mystery (see my review
here
), with Matt playing the role of a real-life murderer while Paul and Quinns hunt him down like a weird, tall dog.
If you can't make the stream, don't worry about a thing! You'll be able to watch the stream in its entirety on Twitch as soon as it's finished, and we'll be uploading the playthrough itself to YouTube tomorrow evening.
See some of you there! xox
fish suppers, a plastic oncologist, quintin throws shade at an ivory tower
You dice are 
bleeding, 
you say? Not to worry! It's nothing a podcast won't fix.
Matt and Quinns kick this one off with a big, hairy discussion of Ultimate Werewolf Legacy, which segues into a discussion of legacy games in general. The expected "era of legacy games" is failing to materialise, and they offer some theories as to why.
Next up they chat about the smooth operations of V-Commandos, which is about to be re-implemented as an official Assassin's Creed board game. After that they discuss their time spent nursing cubes back to health in the disturbing (and entertaining!) facilities of Dice Hospital, which was a fun surprise for them both. Finally, they consider the carefully orchestrated fish feasts of Uwe Rosenberg's Nusfjord.
Oh, your dice are still bleeding? Oh dear. Well, try to not get it on the carpet. That's our advice.
quinns has a couple of spatulas and he knows right where to stick 'em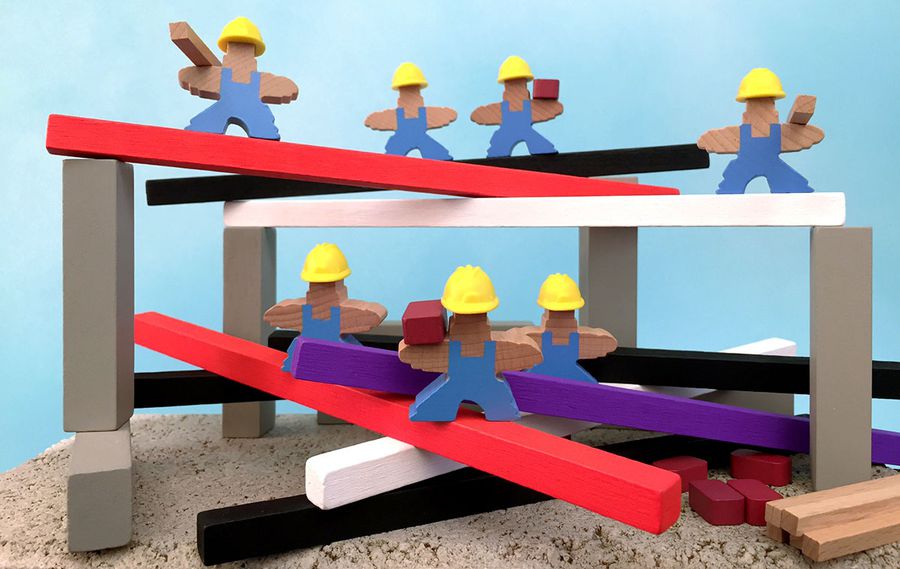 Paul
: Oof, sometimes you instantly know what must surely be the best Games News announcement of the week. It's
Men At Work
, the debut design from Rita Modl, illustrated by the magnificent Chris Quilliams and coming from dexterity experts (aka "dexperts") Pretzel Games.
Flick 'em Up was flickin' fabulous. The co-op Flick 'em Up: Dead of Winter was supposedly excellent. Junk Art was just great. Can they do... what's the equivalent of a hat trick but for four things?
Quinns: I think it's a phat trick.
Paul: You just made that up.
Quinns: Yes.
beaver arms dealers, unflagging felines, sinister muppet-pluckers, a raccoon ronin
A long time ago in a forest far, far away...
This week we're proud to present our review of Root, which is surely the board game industry's new beau. A grand, inventive game of cat and mouse, as well fox and bird, and - should you buy the Riverfolk expansion - beaver and lizard.
As Quinns says in the review, everybody involved in this production needs to take a bow. But should you buy it? Click play and find out...