quinns at the oscars, paul in a gang, alien offices, rare husbands
We don't want to tell you how to live your life but you might want to put on a tie or a string of pearls or BOTH before listening to this 
very classy podcast.
The results of the inaugral Pearple's Choice Awards are in and noteworthy hosts Paul Dean and Quintin Smith discuss the games that won Best Expansion of 2016, Best Reprint and (of course) Best Game. They chat about some old classics they've played over the festive season, like City of Remnants and Galaxy Trucker. Finally, they want to tell you about a folk game that's come all the way from Peru.
2016 has been a spectacular year for board games and once again, next year looks even more exciting. This can't be sustainable. Or can it?
lost ding dong, goes to eleven, you are masticated
While we don't usually review Kickstarter titles, we've made a very particular exception for this seasonal special, with Paul taking a long and very hard look at at the "boutique horror" of Kingdom Death: Monster. Why this? Why now? A new version of Kingdom Death
is back on Kickstarter
and generating astounding amounts of interest (and cash). It was all the excuse we needed to plunge into this enormous beast and tear at its innards.
Have a terrific weekend, everyone. If you decide to spend it out in some snow, or fighting monsters, or even just rolling particularly large handfuls of dice, do remember to stay safe!
quinns in bed, paul in iceland, the pearple's choice, a shocking twist
Hold onto your listicles, Paul and Quinns are celebrating the 50th ever Shut Up & Sit Down podcast (by recording a podcast (they are unimaginative)) and we want you to join us!
In this tawdry tornado of numerology the site's aged founders discuss Spyfall 2, Tyrants of the 1derdark and the Final Fantasy Trading Card Game (which has numbers in it) before dropping their respective top 5 board games of 2016. We'll warn you now, make sure you're sitting down when you hear Quinns' number one.
If anyone can't bear the wait until podcast #51, here are the winners of the Pearple's Choice Awards.
Enjoy, everybody!
tumbling protagonists, twisting highways, sentient fungus
Paul
: Attention please, passengers! Now arriving at platform two is this week's Games News, stopping at High Fantasy, Kickstarter Reflections and Wargaming Central. A light buffet service of links will be available throughout the trip and free wifi is offered for your convenience.
Quinns: Paul I have trapped my coat in the carriage door.
the nude FBI, making grapes, good buddies, a machete
It
could
 be the voices that whisper ceaselessly inside our skull, but it seems everyone is talking about
Arkham Horror: The Card Game
! We're only going to review it after a lot more plays and a few more expansions, but for now why not watch Matt and Quinns play the first chapter of the first campaign? For reference, here's that
Garth Marenghi
thing they keep referencing. If you haven't yet seen it, do get the DVD. You're in for a treat.
And hey! Since we're in the middle of a donation drive right now and it's the season of giving, we've got yet another video coming in just a few days. Want it a clue? It rhymes with "Wingdom Beth Ponster Peview." What could it be... ?
Papal Dragon Conversions, Crime-Scanners, Disappointing Mice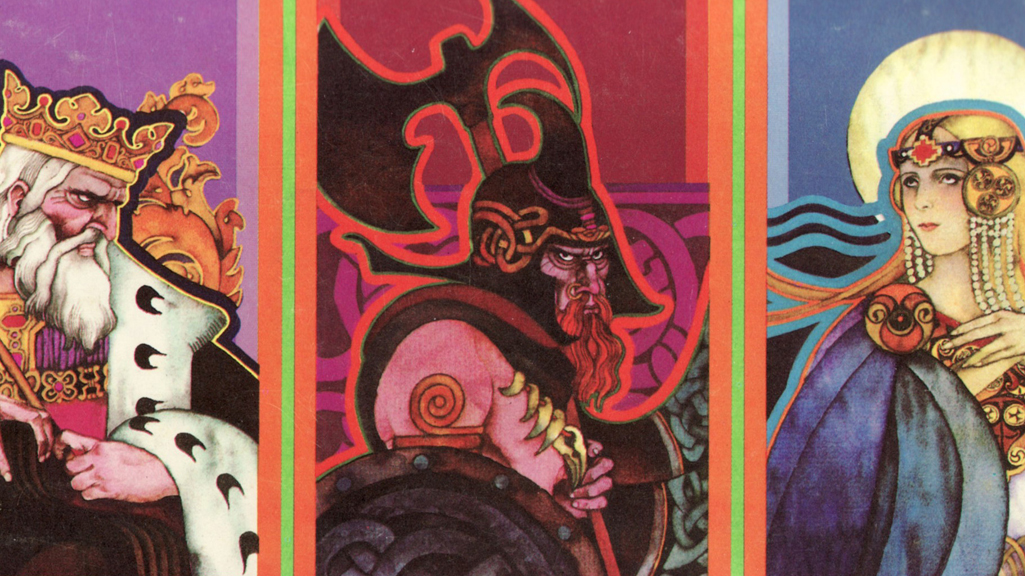 Pip: After writing about my
infatuation with Exploration
as an artefact from another time in board gaming (and reading through your equivalents!) I found out about
Restoration Games
– a project to dig out and polish up older games in order to give them a new audience. Their tagline is cute: "Because every game deserves another turn."
Restoration Games is actually a trio right now: attorney, Justin Jacobson; designer, Rob Daviau (of Risk Legacy and Pandemic Legacy fame); and graphic designer, Jason Taylor. They've also just announced their initial slate of games to restore – Dragonmaster, Top Race and Stop Thief! I caught up with Justin Jacobson to find out more about the project – particularly what "restoration" even means when it comes to board games and why these three made the cut...
Justin, as I mentioned above, is an attorney. He's based in South Florida and had the kind of family I definitely didn't – one which was into board games. "My father and uncle were always regular game players, and we lived nearby growing up," he says. "So, unsurprisingly, my cousins and I played games constantly. We played a lot of D&D and a lot of video games, but mostly we played board games. Tons of them. All kinds. I guess I've always been around games and so I've always had a passion for them."
matt gets quinns a present, wow quinns also gets matt a christmas present, nice
Hey you!
You might have noticed that a lot of work goes into Shut Up & Sit Down. This month we're asking for you to become one of the donors who make that possible.
Never mind "digging deep"- if every person reading this had a just a paddle in their pockets that would more than suffice for Team SU&SD to keep the lights on for another 6 months. If you donate by December 18th you'll receive our donor newsletter telling you everything we're planning for 2017, and you'll also have supported us in our quest to make play better.
We talk a little about inclusivity in the above video, which always results in some people asking why we keep banging on about it. This month we found we had one more reason why: It turns out that while women are only a fraction of our viewership, they're disproportionately more likely to make a donation to SU&SD.
Finally, if you have any questions regarding donations, please email [email protected]
Thank you all for another incredible, loved-up six months. And do look forward to the next two weeks on the site! We have one or two very exciting slabs of calorific Christmas content coming your way.
- Team SU&SD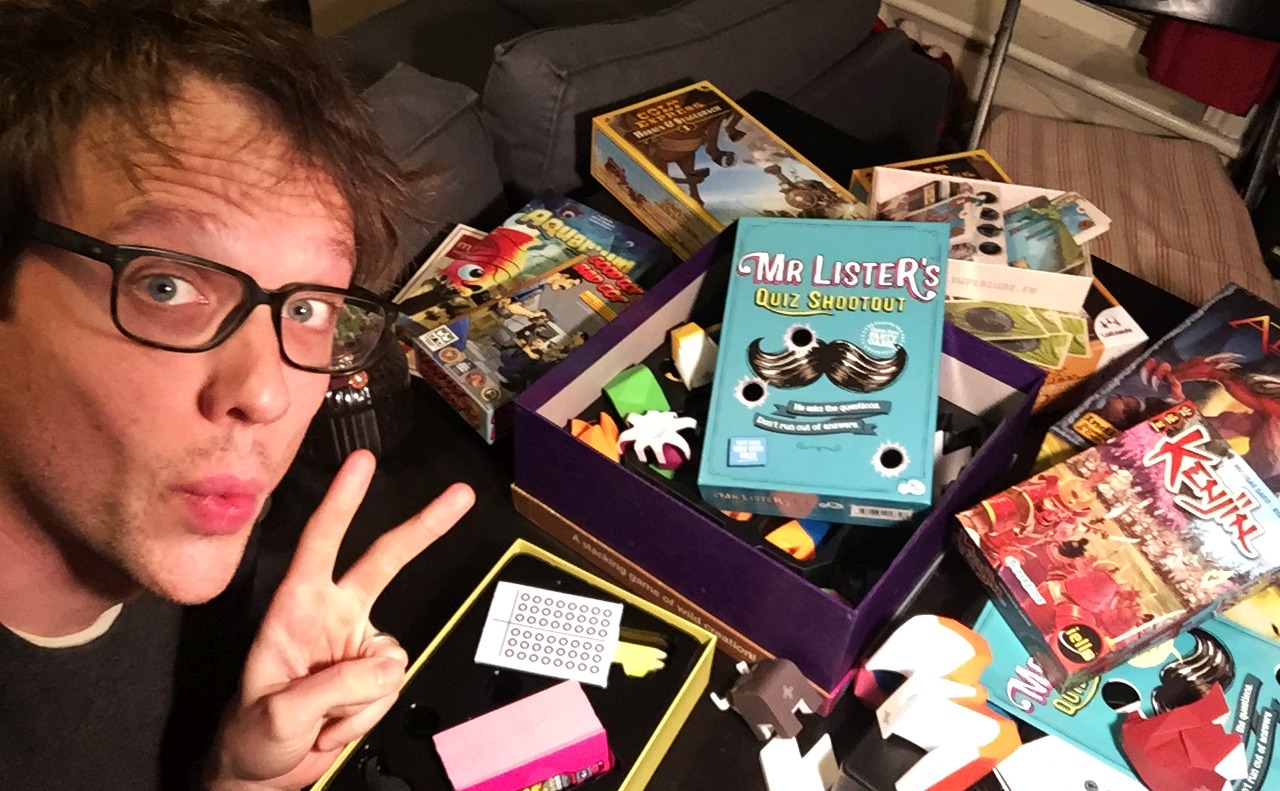 Quinns
: Ladies and gentlemen! Take a seat. Get comfy. Buy some ice-cream from the attendant I had sent to your place of work (yes, YOUR place of work, so keep an eye out for her). It's time for Quinns' Corner Awards '16.
In other words we're one year on from 2015's Corner Awards and I still haven't figured out a better solution for review copies than letting them pile up in the corner of my flat. I bet Tom Vasel doesn't have this problem. Not to worry! Once again I'm dispensing awards to all those games that didn't suit a full review, but were too weird to eject from the corner.
I've heard the rumours. "Quinns is getting too old to review seven games in one article! They already use CG for any scenes where he has to bend his knees."
To which I say: Ha! Watch and learn, kids.
misleading parties, friendly predators, marmalade skies, home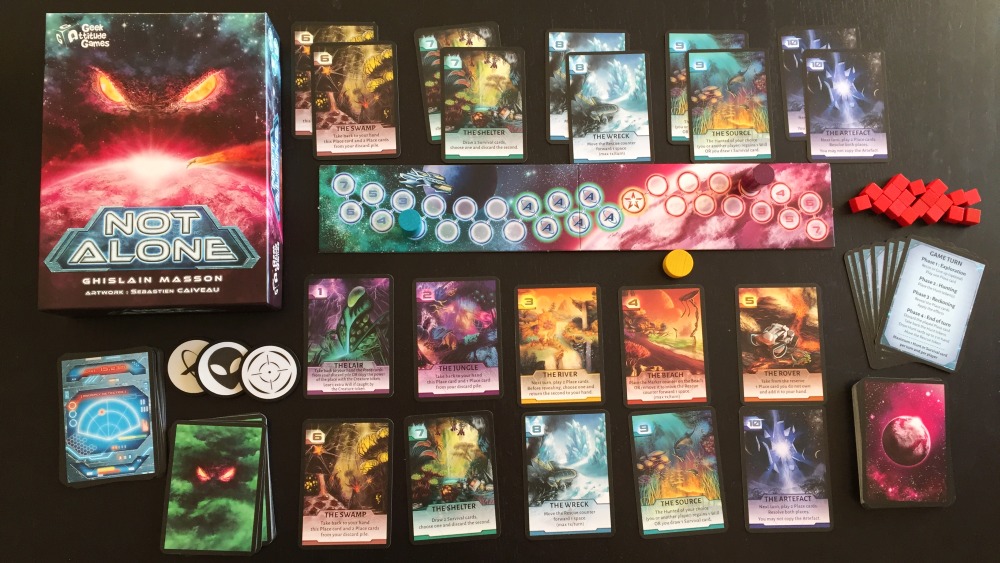 Quinns: You and I need to talk about Not Alone. There are more exciting card games out there, and funnier ones, and ones that are sharp as a tack, but Not Alone is the most deliciously playable little game we've encountered since Crossing. This box might as well be full of popcorn.
Between 1 and 6 players are the survivors of a crash-landing on a wild alien world. This team (possibly made up of just one nervy player) is opposed by one final player controlling the beast that lives there. A long, thin board measures the progress of each team: The humans win if they can survive until help arrives, the beast wins if it can wear down the humans and absorb them into the ecosystem like beer into a shag carpet.
Each turn, each human player plays a card face-down showing where they're going, and the beast has to second-guess their movements and slap fat poker chips onto those locations, invalidating your turn or worse. If the beast itself catches you then it devours a precious "Will" cube.
Do I have your interest? Of course I do. You're a weak-willed human, and this game is a seductive new land. Let's go exploring.
rippling breasts, skirts made of dicks, and the absence thereof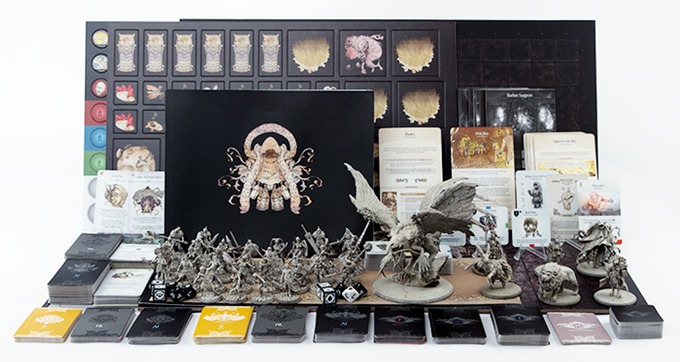 Paul
: Quinns. Quinns I have a strange comment from you here in the Games News notes. It just says-
Quinns: DO NOT READ THAT OUT.
Paul: "Where did the boobs and swinging dicks go"?
Quinns: Ok, I can explain.
Paul: There's no need! It's a question all men must eventually ask themselves.
Quinns: I don't doubt that, but that note actually refers to the Kickstarter for Kingdom Death: Monster, version 1.5. Not only has Kickstarter's most ambitious board game made a comeback, it seems to have been de-sexed.