bumble cavalry, the splendid earth, ogling the trails, Mr. Quilliams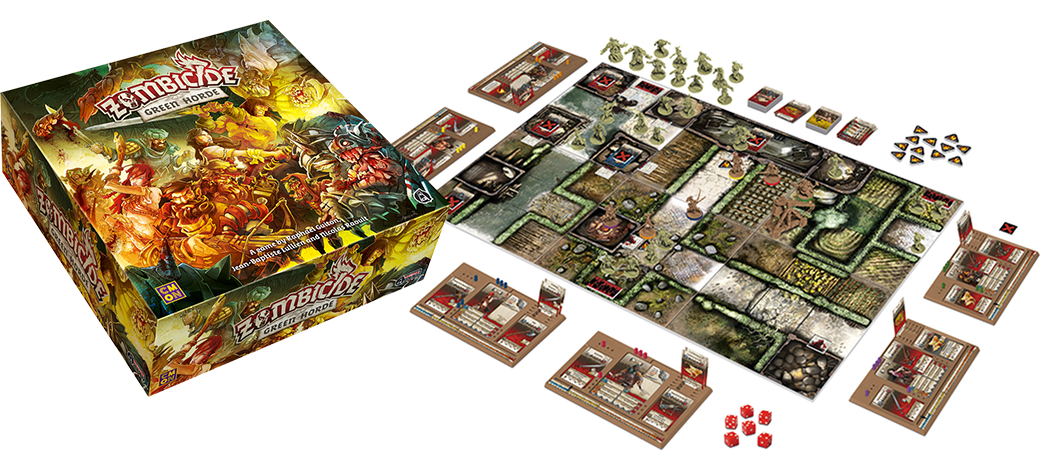 Paul
: Quinns. QUINNS.
Quinns: PAUL WHAT IS IT.
Paul: I HAD A NIGHTMARE.
Quinns: WHAT HAPPENED.
Paul: I dreamt that you agreed to get the new Zombicide Kickstarter and play it even though it's $120. And you certainly wouldn't be alone in doing so! At the time of writing this Kickstarter has raised almost $2 million from more than 16,000 backers.
Quinns: Well, like Zombicide: Green Horde's setting, your dream remains very much in the realm of fantasy. But for once, this site has a very good reason for throwing shade on Zombicide.
crashing india into the ground, bustin' makes me feel tired, hey buddy, buddy
In this shellshocked edition of the SU&SD podcast, Matt, Paul and Quinns crawl out from their writing-trenches to discuss the mammoth feature we published this week:
SU&SD Take On The BoardGameGeek Top 100
. As a postscript, they discuss the dozens of phenomenal games that are cruelly, criminally absent from BGG's fabled list.
Are you disinterested in crimes against arbitrary inventories? Not to worry. Matt also chats about his tiny dice in Star Wars: Dice-Tiny, Paul discusses the impractical politics of Imperial 2030, Quinns has finally rolled around in Roll for the Galaxy and, for some reason, there's also there's a discussion of Ghostbusters: The Board Game II and whether ghosts can move through other ghosts. Ugh.
a cardboard graveyard, nipping terrors, scary geometry, a fulfilling ravaging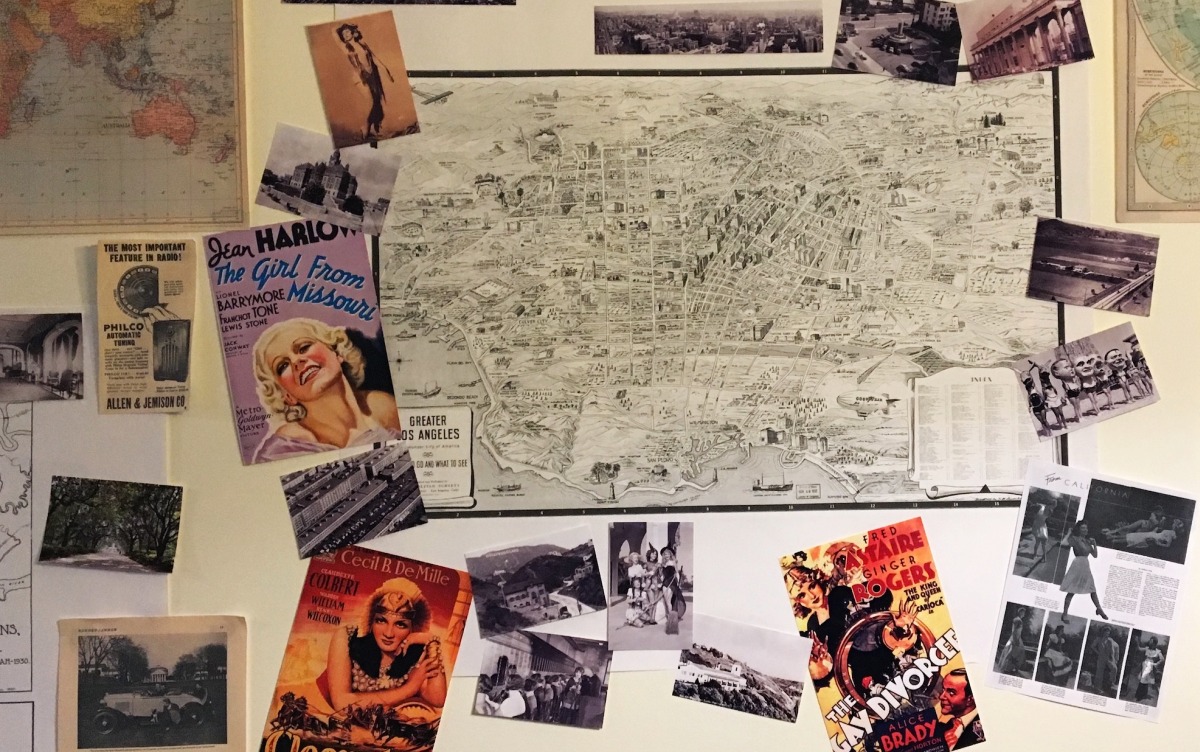 Cynthia: It is a little known fact I accompanied Paul Dean during his fearless investigations into the horrific
Mythos Tales
affair earlier this spring. I witnessed some of those same horrors, unearthed dark revelations couched in official documents, grappled with non-euclidean maps, and ventured alongside him into spaces where our accustomed rules of time and space seemed to break down.
None of that prepared me for the bizarre investigations that I commenced upon my return to Minneapolis –– investigations that continue as I write. Therefore, while I still retain enough of my mind to write, I find it imperative to tell you all this:
There is no Lovecraftian mystery game as engrosssing, as well-crafted, or as much sheer fun as Pelgrane's roleplaying game, Trail of Cthulhu.
stuck in a vent, killing a crow, eating a glass, swordfighting a cat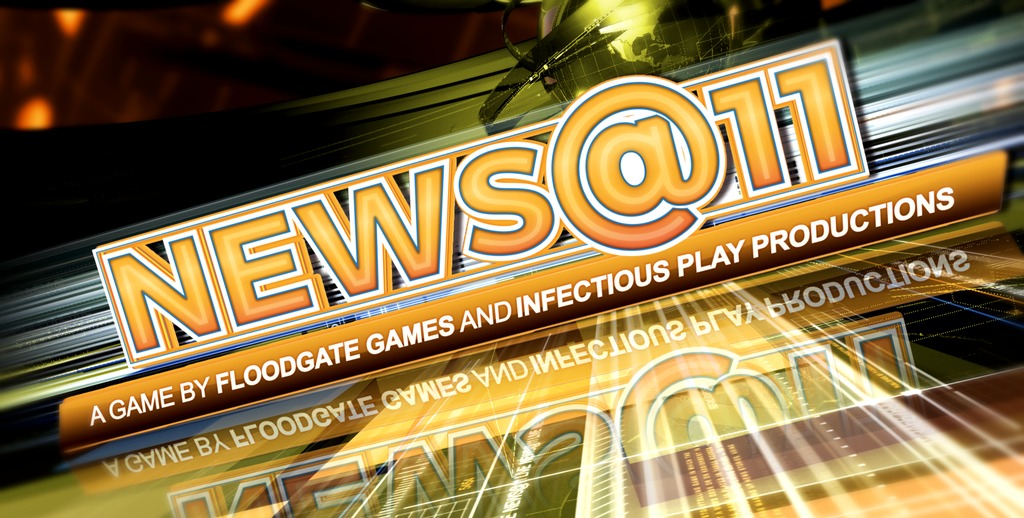 Paul
: At last, summer is coming, at least to the Northern Hemisphere, and with it the promise of board games
outside in the sunshine,
 games that you spill your juice on, games covered in ants. BUT WHICH board games are we most looking forward to covering in ants in the near future?
Quinns: Well Paul, do you remember when we said that Funemployed was the best game ever and our audience refused to buy it because they were terrified, en masse, by the prospect of having to be funny?
Paul: Oh yes.
Quinns: Do you want to try and sell a funny experience ONE MORE TIME?
Paul: DOUBLE OR QUITS, BABY.
Rose flavours, scandalous mermaids, bee kerplunk, pip's pandemic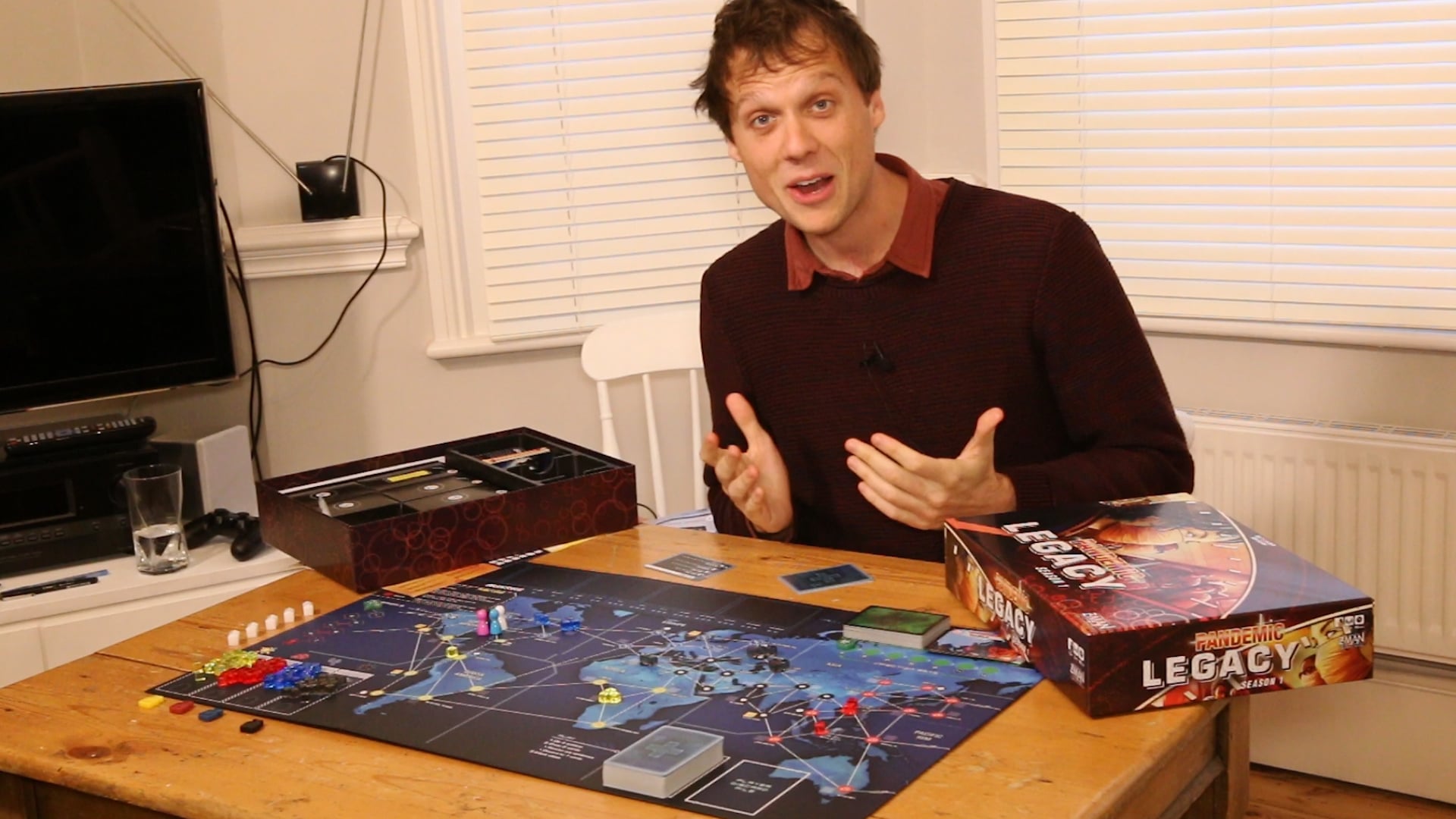 Paul:
Gawd, I love BGG. It's one of my favourite gaming places on the internet and this has been a fascinating journey.
Quinns: It's an astonishingly rigorous database. As if IMDB was combined with a... an educated mosh pit, but with a set of scales in the corner that told you how much every actor weighed.
As we close out this feature, I'm simply left wanting to play more board games. Which is surely the best possible result.
Blast Doors, The Management Cupboard, Night Magick, A Watching Swan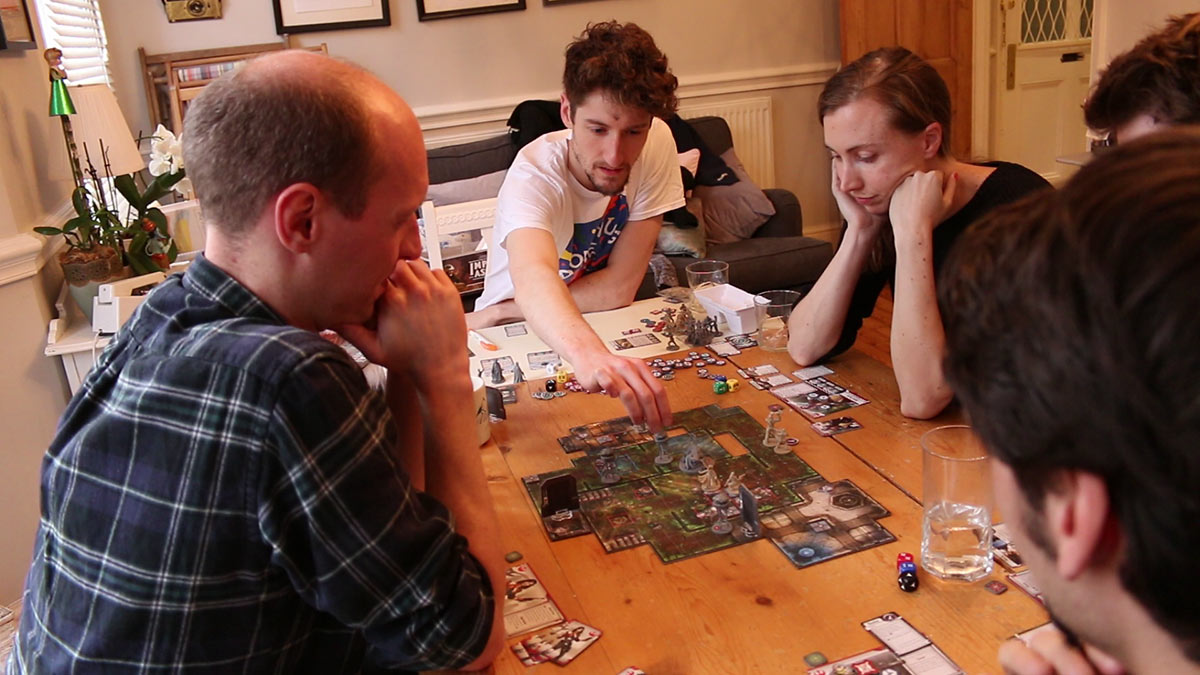 Quinns:
Matt, we have to abort this feature! Reddit's disapproval is reaching
critical levels.
Matt: That's not the Reddit alarm, that's my egg timer. I'm making everybody lunchtime eggs to keep up our strength.
Quinns: Wow! I could kiss you.
Matt: Don't kiss on me, daddy-oats, kiss on these great games.
Kissing Cogs, Slumped on a Bump, Sticky Cake, Rich Beef Sausages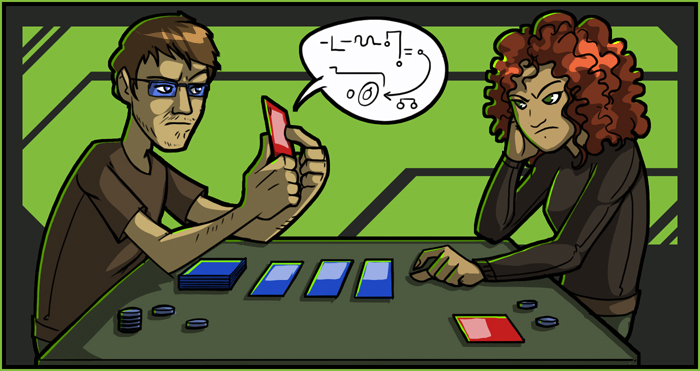 Paul
: Matt it's nearly Friday, how are we only now poking our way into the top 40? Why did we take on this challenge?
Matt: Trains.
Quinns: He's a goner, Paul. There's nothing we can do for him now. PRESS FORWARD.
sparkling lemons, misplaced limes, diamonds and bananas, a cardboard mormon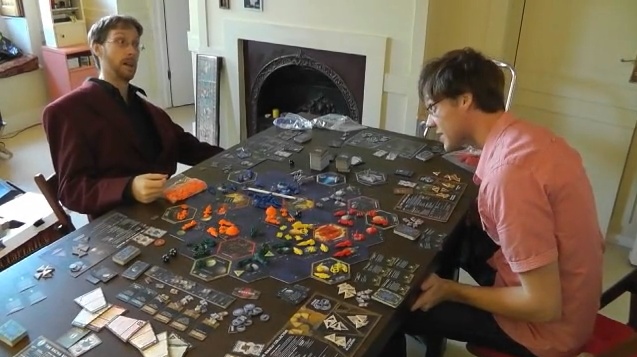 Quinns
: As we continue our marathon-like jog through Board Game Geek's top 100 games ever, today I can reveal that we're out of the weeds. We've played every single board game in the 60-41 slot!
Which isn't to say that we always enjoyed ourselves...
fingernail fortitude, Gosh on a bicycle, oh Uwe!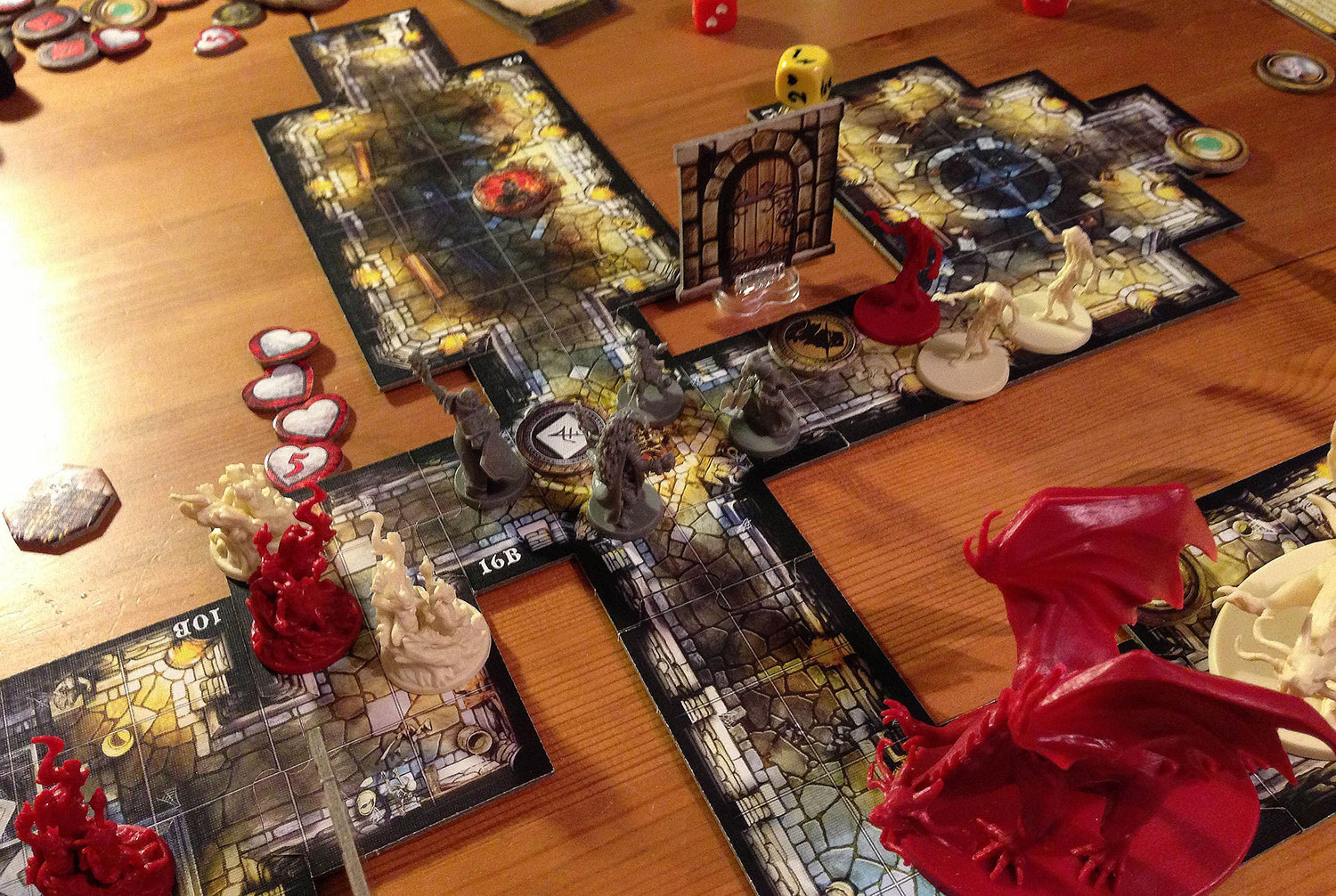 Paul: Our exhaustive look at the games jostling their way about BoardGameGeek's Top 100 continues! Today, we have everything from international illness to urban development to mischievous academics. Oh, and opinions. Always with the sassy opinions. ONWARD.
Oh God okay we're doing this everybody hold tight I'm pressing the button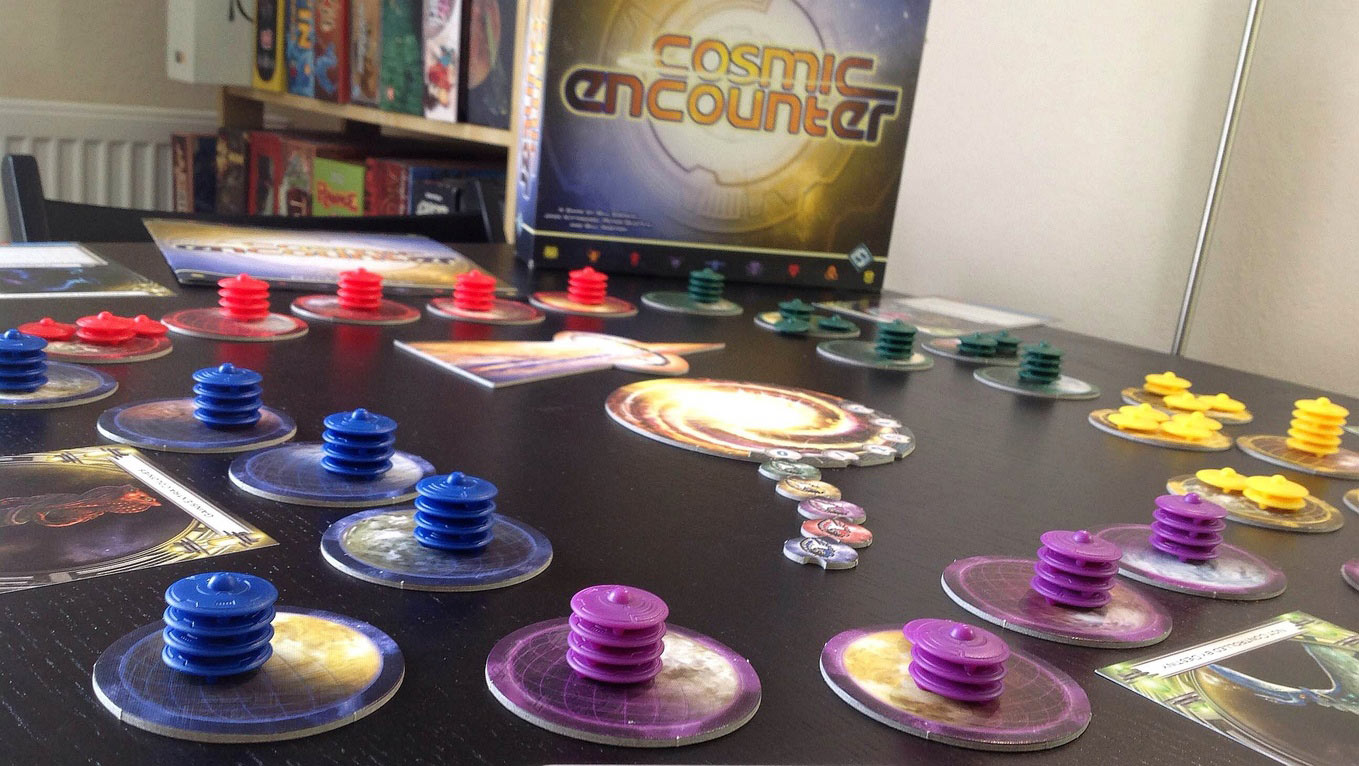 Paul: BoardGameGeek is a titan of the board game scene, one of the most comprehensive and consulted sites the hobby has, as well as a place to which we owe a huge debt of inspiration. It's also home to the absolute Board Game Geekiest among us, namely those with a monthly allowance for small zip-lock baggies. While we undoubtedly fall into that category too, we appreciate that not everyone does and it's inevitable that our opinions will diverge, right?
Just what do we make of those most esteemed of titles that are forever locked in an eternal battle for a place in BGG's Top 100 rankings? This week, we'll be giving an extensive, nay, exhaustive breakdown of that list, telling you what we've covered, what we thought and even admitting what we've missed out on. So come with us as we count down the games in a whole week's worth of analysis and adventure!