squishy fruit tokens, tricky trickles, gang of fox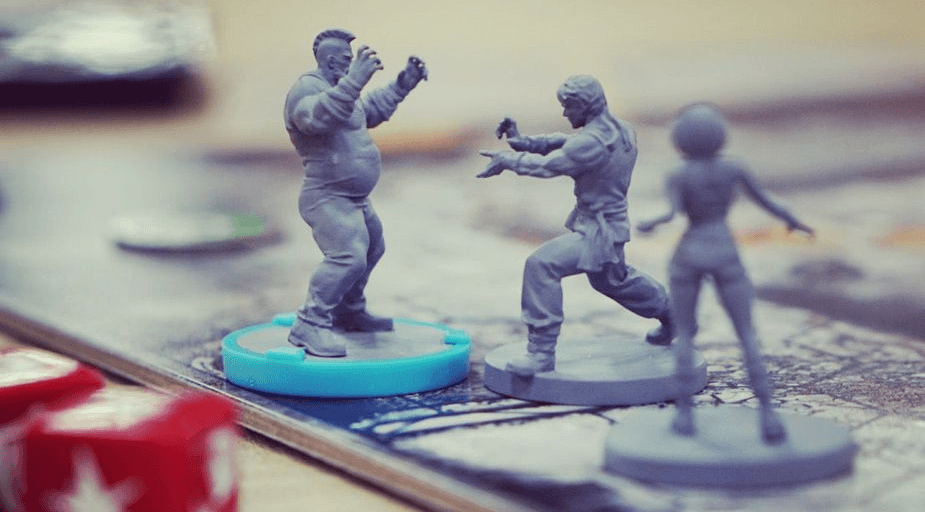 Thanks to Meeple Mountain for our header image.
Quinns: Like a blogging Mary Poppins, today I'm floating down from the sky to add a little magic to your life. (Don't look up my skirt and we can both retain our dignity.)
This week's Games News offers not one, not two, but six(!) unique Kickstarters from established designers. Some people are saying that the ever-swelling bubble of board game Kickstarters will have to pop at some point. Me? I don't know about that, but I will say that I've never before seen a month where Kickstarter board games have managed to make press releases from more established companies seem repetitious and dull.
I thought that deserved a bit of a celebration. Let's take a tour!
oh no, oh gosh, i haven't played this game in years, help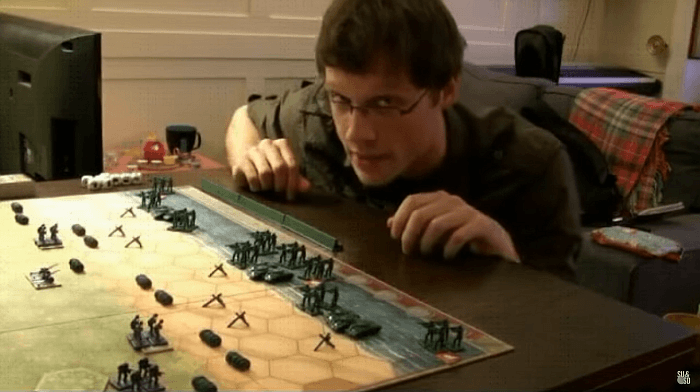 Quinns
: Our next
Twitch stream is tonight
, and I am expecting to get the bejeezus whipped out of me.
At 7pm UK time, 2pm EDT, I'm going to be playing Memoir '44 against our viewers. We're going to set up the cameras so that you can see your hand of cards, and every space will have a grid reference. Then, everyone can suggest moves in Twitch chat, Efka from No Pun Included will then pick the most popular suggestion, and stream director Chris Bratt will make the move and roll the dice. It's a bit like a Rube Goldberg machine specifically designed to cause me pain?
If you're not sure what Memoir '44 is, be sure to check out our review in the first ever episode of SU&SD, you can watch our playthrough of the superb, supermassive Memoir '44: Overlord, or there's this video where I can teach you how to play.
And as always, don't worry if you miss the stream! We'll be putting the video up on YouTube tomorrow.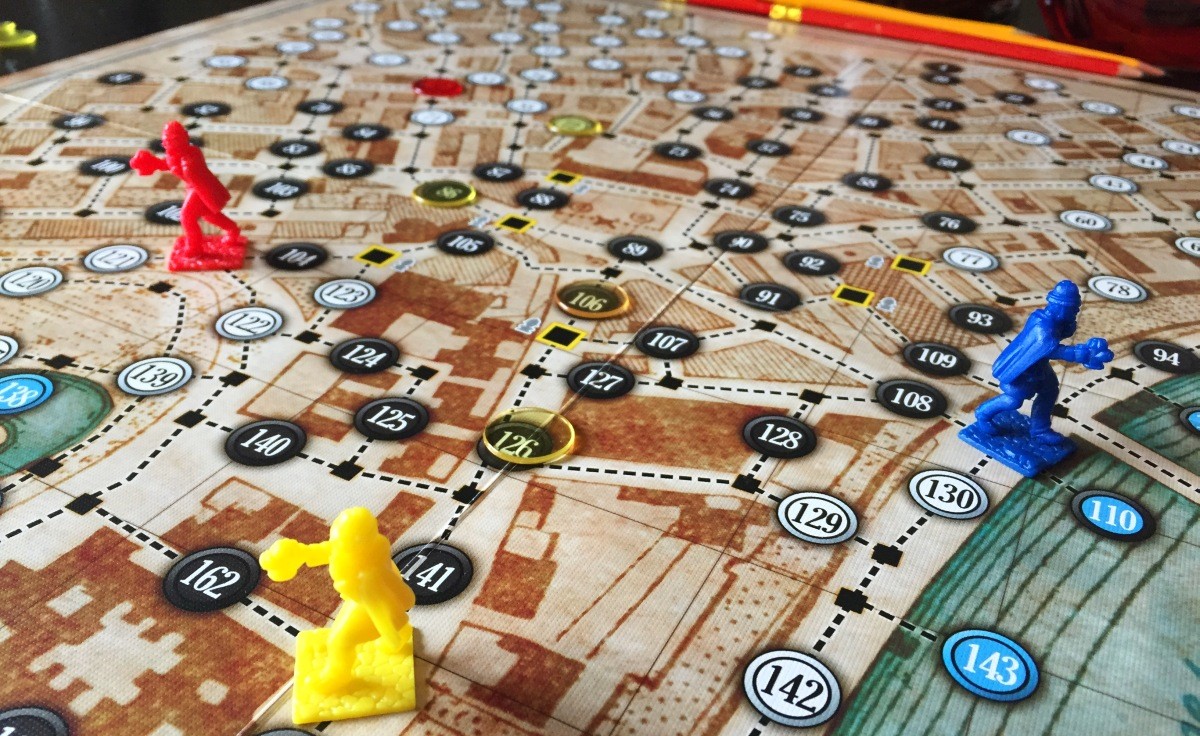 Quinns
: Hey all! Matt, Paul and I will be live
on our Twitch page
in a few hours, at 7pm BST, 2pm EDT. We'll be streaming the superb Whitehall Mystery (see my review
here
), with Matt playing the role of a real-life murderer while Paul and Quinns hunt him down like a weird, tall dog.
If you can't make the stream, don't worry about a thing! You'll be able to watch the stream in its entirety on Twitch as soon as it's finished, and we'll be uploading the playthrough itself to YouTube tomorrow evening.
See some of you there! xox
dang that flamme rouge review is really good, we're great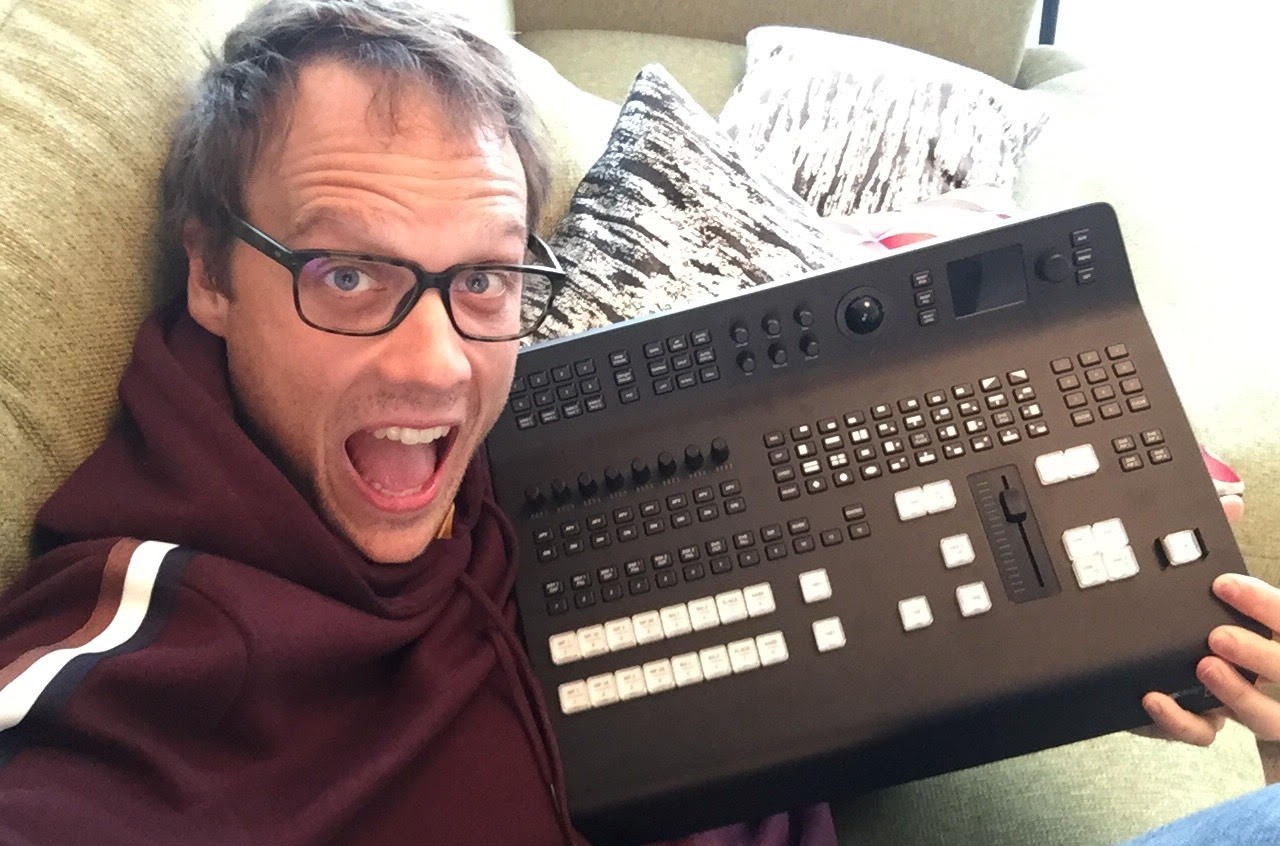 Quinns
: Hey all! This week we usher in a
new era
of Shut Up & Sit Down.
On Thursday the 13th at 7pm BST (2pm ET), Paul, Matt and I will be doing our first ever board game stream on our Twitch channel. Our first game will be Flamme Rouge with the Peloton expansion, because we don't feel that we're done showing off that fantastic, blisteringly simple box.
Assuming none of our tech catches fire, we'll be streaming in the same time, same place, every two weeks!
If you can't make those times, don't worry about a thing. Not only will you be able to watch all of our past streams right here, we'll be popping the video on YouTube the following day.
This also means that - yes! - in the weeks where SU&SD doesn't post a video review, we'll be posting a Let's Play instead, so you can enjoy a new SU&SD video every single Friday.
Huge thanks to our donors for helping us to get this new adventure off the ground. We're all really excited about not just showing the Twitch audience what modern board games are, but how to enjoy them. So many people find board games intimidating, and we want to offer something a lot more intimate and casual.
See you on Thursday!
we have so many good reviews lined up tho, y'all got no idea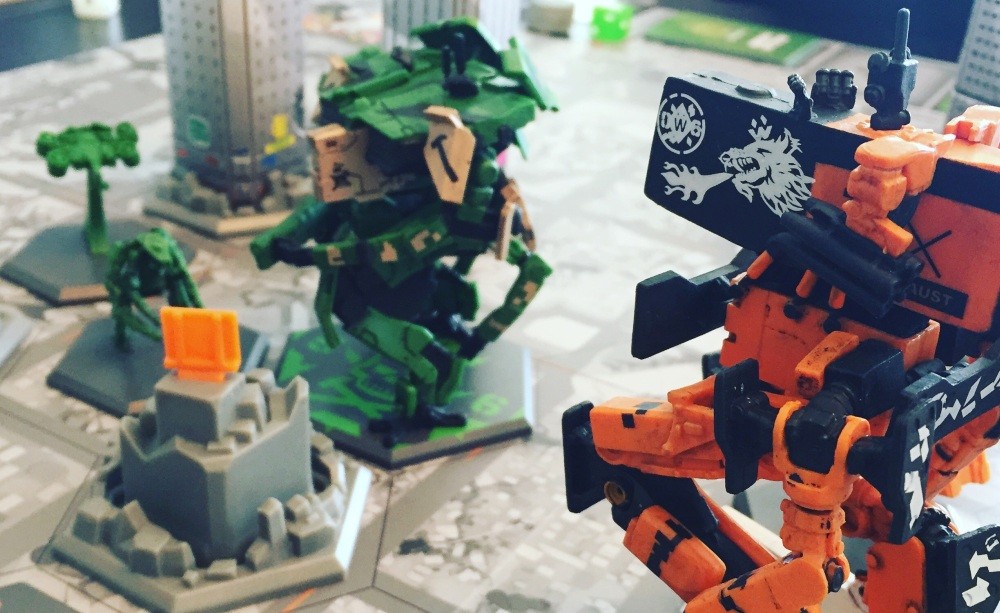 A photo of the game GKR: Heavy Hitters from SU&SD's fancy new instagram.
Quinns: Hi everybody! Our editorial team is off this week. Before we begin the content marathon represented by the final few months of the year, we thought we'd take a short break to recharge our batteries.
To give you a peek behind the curtain, our traffic actually spikes significantly in the final third of the year. As we approach Christmas our audience all want to know which games they should buy and/or play. It's an important time for us, one where we want to deliver the absolute best videos we can, covering the very best games we can find, so we thought we'd be sensible and dedicate this week to relaxing and playtesting.
Thanks so much for your patience, everybody. We'll be back Monday.
did you know that indianapolis is the world's largest marriot hotel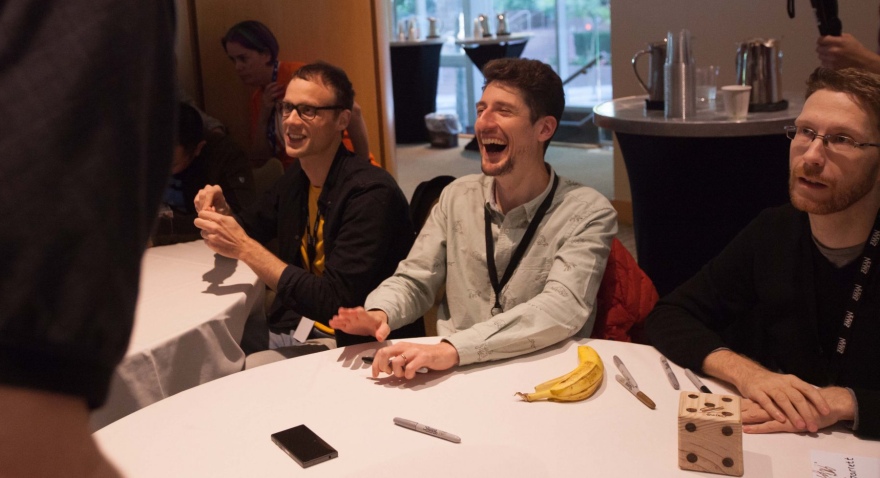 Quinns
: Hey all! Some final reminders of where you can see us at this week's big show in Indianapolis.
Our extravagant live stage show will be on Thursday at 10am. The good news is, they gave us the main stage that seats 1,200 people! The bad news is, that's the same exact time the main hall opens. You know, the one with all the games in?
To make the most of what we're calling "the death slot", we're planning to give you our early impressions on some VERY hyped games, like Detective: A Modern Crime Board Game, Disney's Villainous, even the bizarre creation that is Cryptozoic's Wallet.  Why not come along to this first, and THEN hit the hall when you know which games to queue for?
At 3pm that same day we'll be doing a bit of work as presenters, revealing some upcoming videogame adaptations of board games at What's New at Asmodee Digital With Shut Up & Sit Down. Come along for at least one announcement that blew my mind when I first heard about it...
Paul: We'll also be doing a signing session on Saturday the 4th at midday, where we will sign everything except Matthew.
Thanks everybody!
bountiful pimples, baby buffet, the opposite of Santa Claus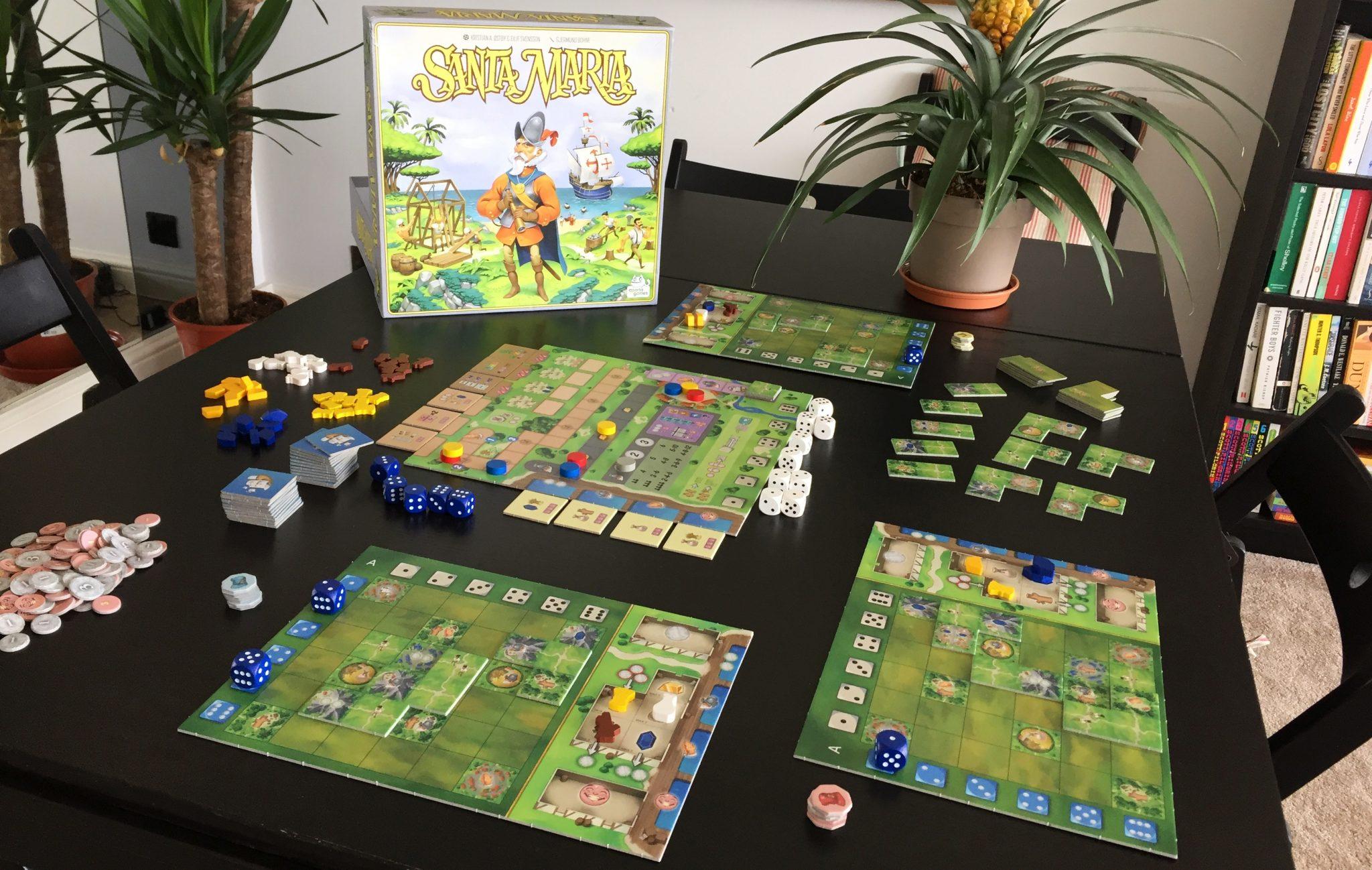 Quinns
: There's quite a bit of buzz around
Santa Maria
. "Buzz!" spake this box as it arrived in my flat like a gentle but hefty bumblebee, excited to alight on my table.
Paul: OH GOD WHERE'S THE SPRAY QUICK OPEN A WINDO-
Quinns: It's fiiiine Paul! This is something we can safely let into our homes to flit happily about, to land on our tables or to watch us from the shelves with its compound eyes. Santa Maria is quite harmless!
Paul: Harmless and… perhaps toothless?
Popping open the almost cartoonishly cute box, which appears to depict Santa Claus as armoured as he is jolly, we've got dice! We've got charming wooden tokens! We've got wonky jungle tiles! We've got… is this the terrifying face of an inflated baby, about to burst?!
come see how tall matt and quinns are, and how tiny paul is, he's like a jelly baby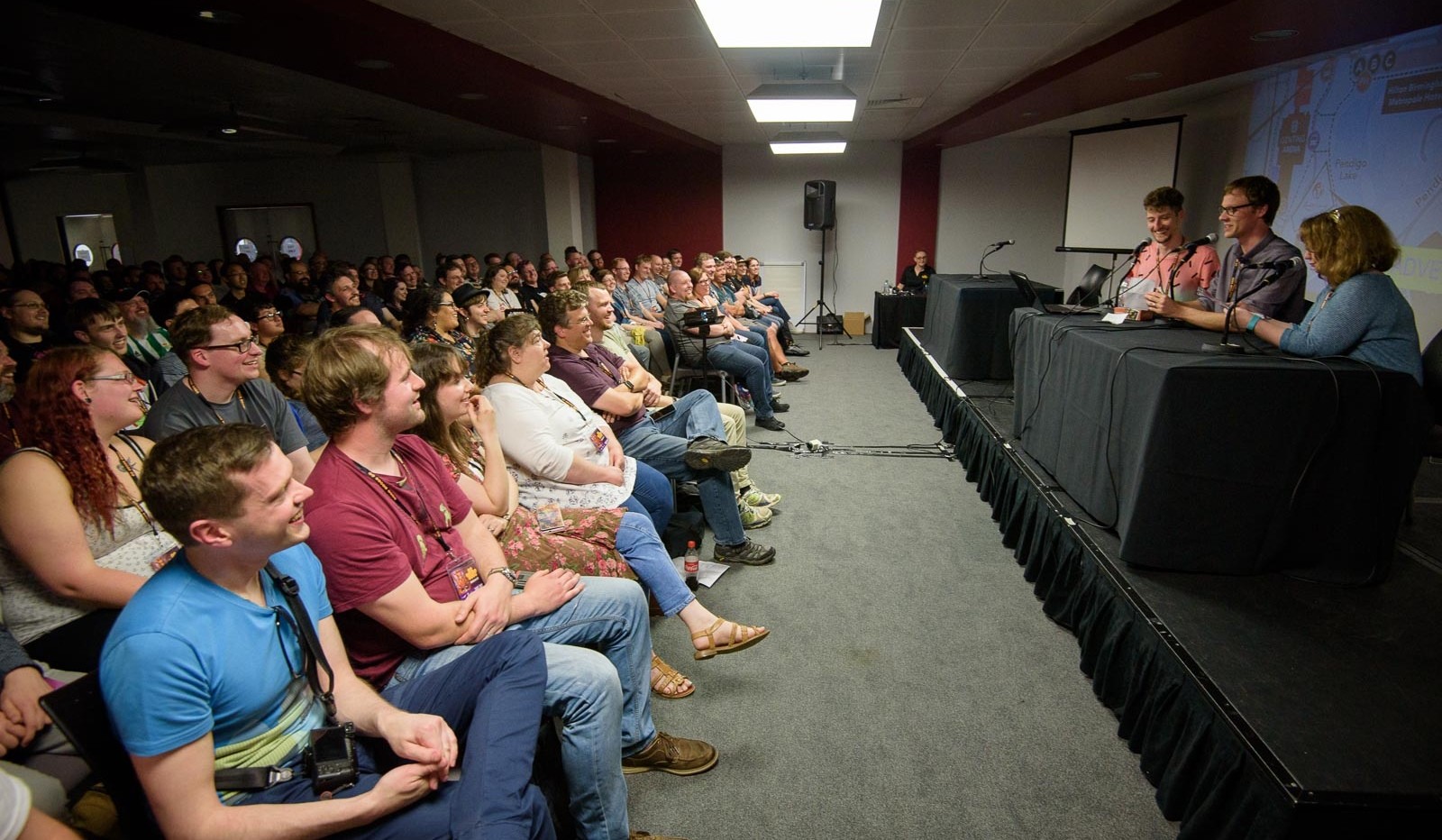 Photo courtesy of photographer Ben Broomfield.
Quinns: Hi everybody! You know what's better than watching Shut Up & Sit Down on a screen? Watching us live, or actually meeting us. Did that handshake linger a little longer than it should have? Were we... flirting with you? Was it just a dream... ?
In chronological order, here are all the conventions you can see us at in 2018.
Coming up just next week is the UK Games Expo, where we're doing a live podcast on Friday, another podcast on Saturday, Paul's doing an on-stage interview with designer Martin Wallace, and we'll also be appearing as guests on the Sunday show of Knightmare Live, though for that you'll have to buy tickets in advance. Also, we're hoping to do a meet-and-greet and hopefully have merchandise for sale at our booth. Keep your eyes on our Twitter for the when and the where!
In August, we'll be returning to Gen Con in Indianapolis. On Thursday at 10am we'll be kicking the convention off with a live show in their grand 1200 person ballroom. It's a big responsibility, and we're planning on making it our best live show ever. We'll also be the hosts of the What's New at Asmodee Digital event, so come along to that if you want to watch us try, and fail, to be professional.
In October we will of COURSE be doing more than a dozen shows at SHUX '18, our very own Shut Up & Sit Down convention. If you're still on the fence about attending, don't worry! We'll be doing an update in the coming months about all the guests, publishers and events we've confirmed so far. Or you could just buy a ticket right now, because that update is gonna be awesome.
Finally, at the end of November you might be able to catch us at PAX Unplugged, depending on whether the organisers decide to again invite us as special guests. We're hoping that they will, since we had a great time last year, but we'll let you know on Twitter as soon as we're invited.
Thanks, everybody!
admirable admirals, a cheeky tug, the insurmountable greed of your nasty space-friends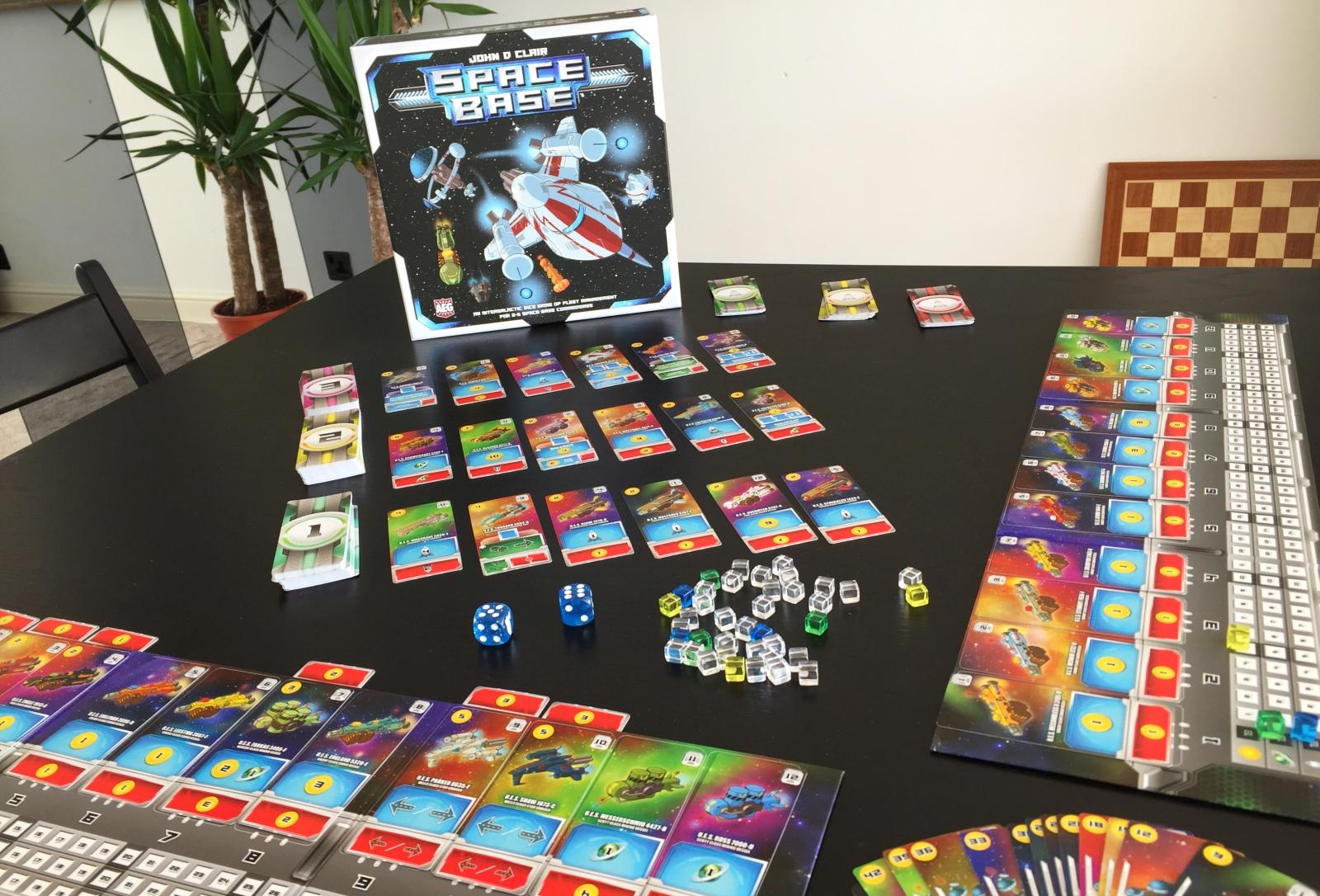 Quinns
: Ever since team Shut Up & Sit Down first borrowed a camcorder and began proselytising and/or squawking about board games, we've been borrowing a line from designer Sid Meier. "A good game is a series of interesting decisions."
But is this true? Six year later, I'm pretty sure that sometimes a good game is one where you roll dice and then nice stuff happens, or perhaps you own a spaceship(!).
Well HOLD ONTO YOUR PANTS, because in the newly-released Space Base all of these things are true. Each player starts with 12 ships that are straining at their docking clamps like greyhounds before a race, and you're going to be shrewdly dispatching them across the galaxy for profit and points.
What you're really doing, though, is designing a slot machine. Won't you listen to me squawk about Space Base? I really like this game.
dandelion warriors, floodlights of dread, cooking the books at fraggle rock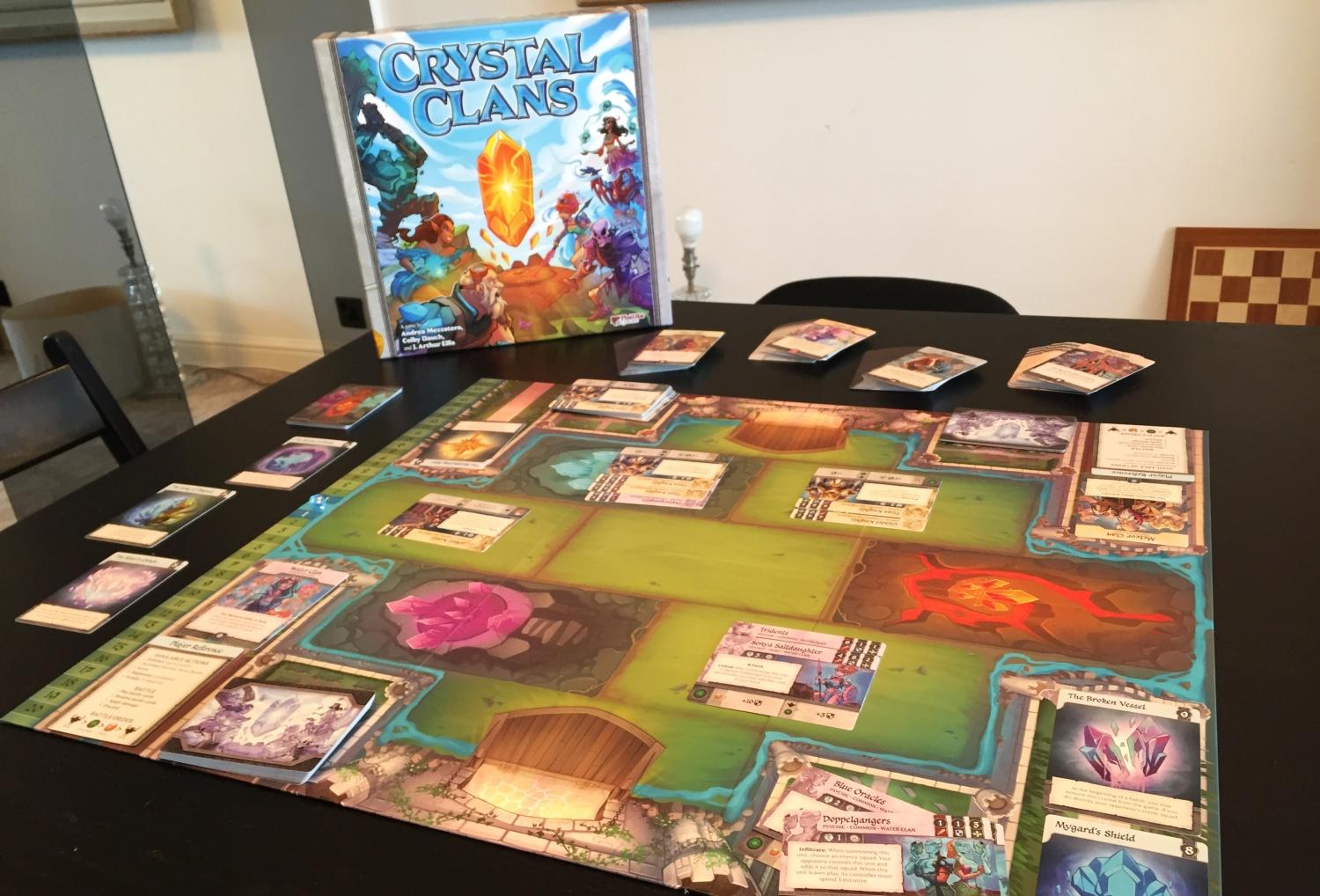 Quinns
: To look at the box of
Crystal Clans
, the new 2 player card game from publisher Plaid Hat, is to hear the soaring soundtrack of Saturday morning cartoons. The bracing breeze of GI Joe! The salty spray of the Thundercats-
Matt: Quinns this is a family show.
Quinns: It sure is, Matthew, and so is Crystal Clans! This box is a bat-signal that immediately summoned my childhood fascination with not just "fantasy" but the fantastical.
Contained within this game's deliciously diverse clans are knights that ride bees into battle, necromancers who pursue a romantic Dia de los Muertos aesthetic, time-travelling twins and one massive crocodile. This feels like a world for everybody, and the manual doubles-down on that by using the feminine "She" to refer to the player.
Everything in Crystal Clans has a touch of the revolutionary about it, and that extends to the actual game. This is like no other box we've ever reviewed.