bountiful pimples, baby buffet, the opposite of Santa Claus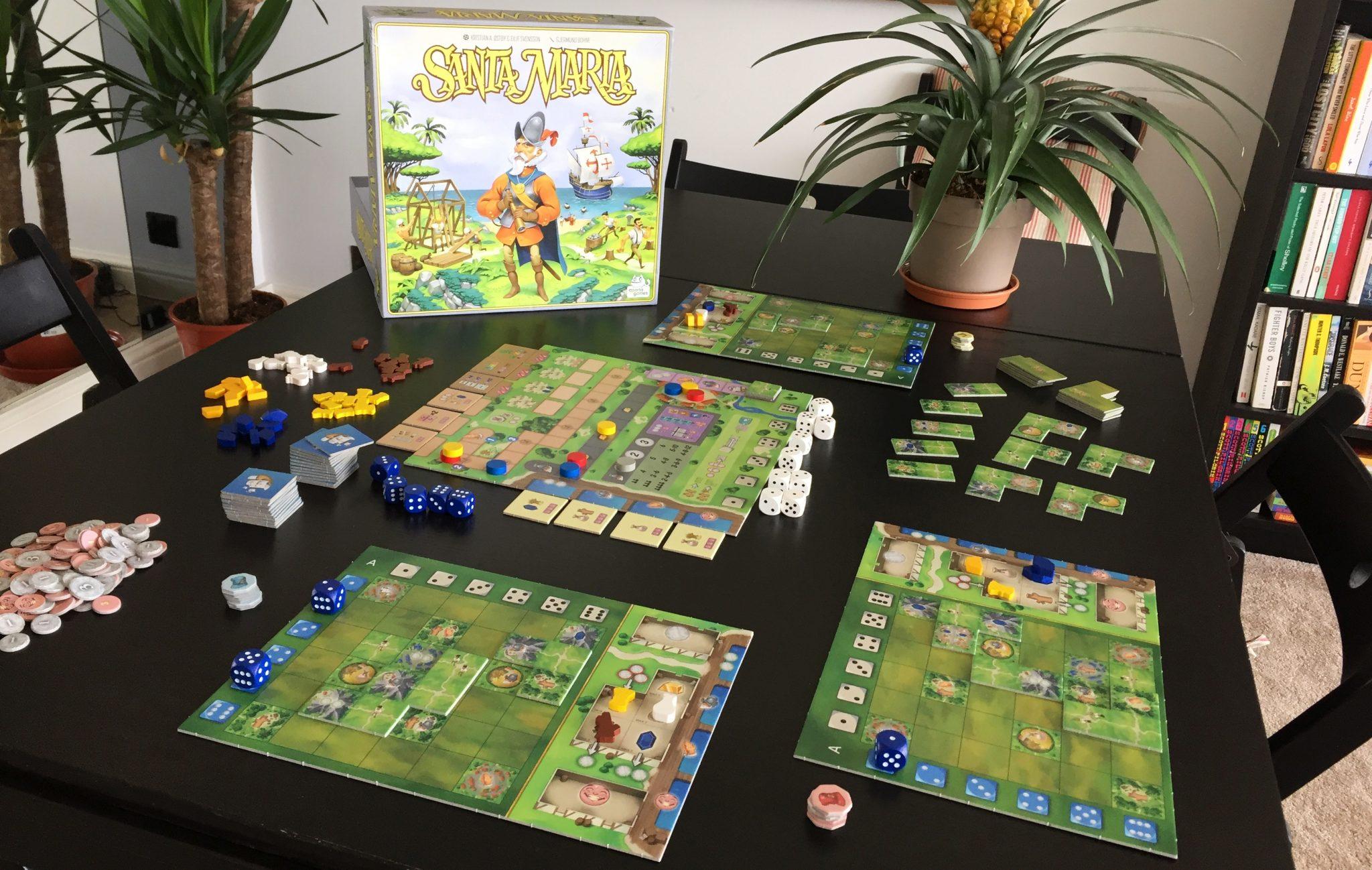 Quinns
: There's quite a bit of buzz around
Santa Maria
. "Buzz!" spake this box as it arrived in my flat like a gentle but hefty bumblebee, excited to alight on my table.
Paul: OH GOD WHERE'S THE SPRAY QUICK OPEN A WINDO-
Quinns: It's fiiiine Paul! This is something we can safely let into our homes to flit happily about, to land on our tables or to watch us from the shelves with its compound eyes. Santa Maria is quite harmless!
Paul: Harmless and… perhaps toothless?
Popping open the almost cartoonishly cute box, which appears to depict Santa Claus as armoured as he is jolly, we've got dice! We've got charming wooden tokens! We've got wonky jungle tiles! We've got… is this the terrifying face of an inflated baby, about to burst?!
come see how tall matt and quinns are, and how tiny paul is, he's like a jelly baby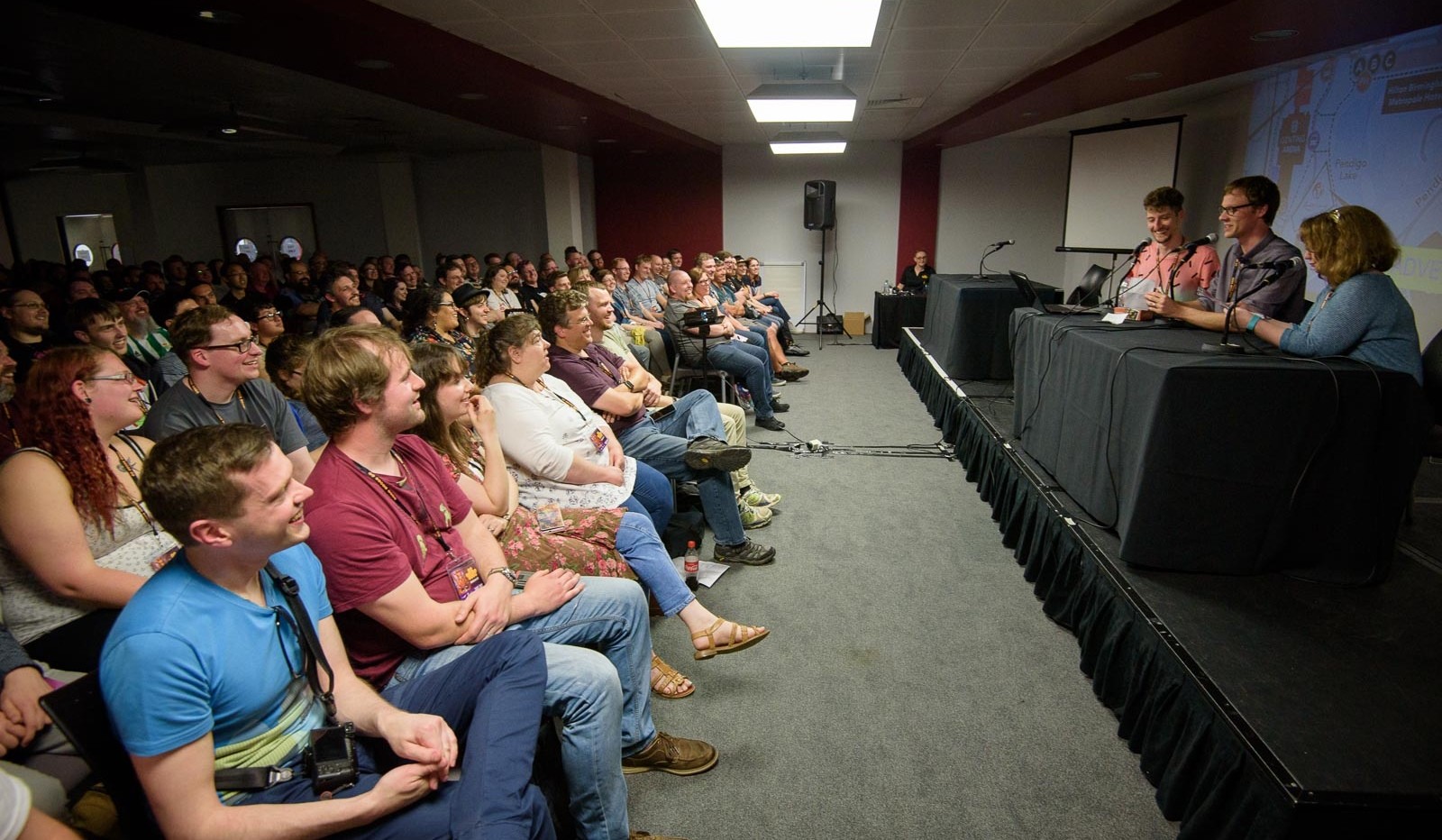 Photo courtesy of photographer Ben Broomfield.
Quinns: Hi everybody! You know what's better than watching Shut Up & Sit Down on a screen? Watching us live, or actually meeting us. Did that handshake linger a little longer than it should have? Were we... flirting with you? Was it just a dream... ?
In chronological order, here are all the conventions you can see us at in 2018.
Coming up just next week is the UK Games Expo, where we're doing a live podcast on Friday, another podcast on Saturday, Paul's doing an on-stage interview with designer Martin Wallace, and we'll also be appearing as guests on the Sunday show of Knightmare Live, though for that you'll have to buy tickets in advance. Also, we're hoping to do a meet-and-greet and hopefully have merchandise for sale at our booth. Keep your eyes on our Twitter for the when and the where!
In August, we'll be returning to Gen Con in Indianapolis. On Thursday at 10am we'll be kicking the convention off with a live show in their grand 1200 person ballroom. It's a big responsibility, and we're planning on making it our best live show ever. We'll also be the hosts of the What's New at Asmodee Digital event, so come along to that if you want to watch us try, and fail, to be professional.
In October we will of COURSE be doing more than a dozen shows at SHUX '18, our very own Shut Up & Sit Down convention. If you're still on the fence about attending, don't worry! We'll be doing an update in the coming months about all the guests, publishers and events we've confirmed so far. Or you could just buy a ticket right now, because that update is gonna be awesome.
Finally, at the end of November you might be able to catch us at PAX Unplugged, depending on whether the organisers decide to again invite us as special guests. We're hoping that they will, since we had a great time last year, but we'll let you know on Twitter as soon as we're invited.
Thanks, everybody!
admirable admirals, a cheeky tug, the insurmountable greed of your nasty space-friends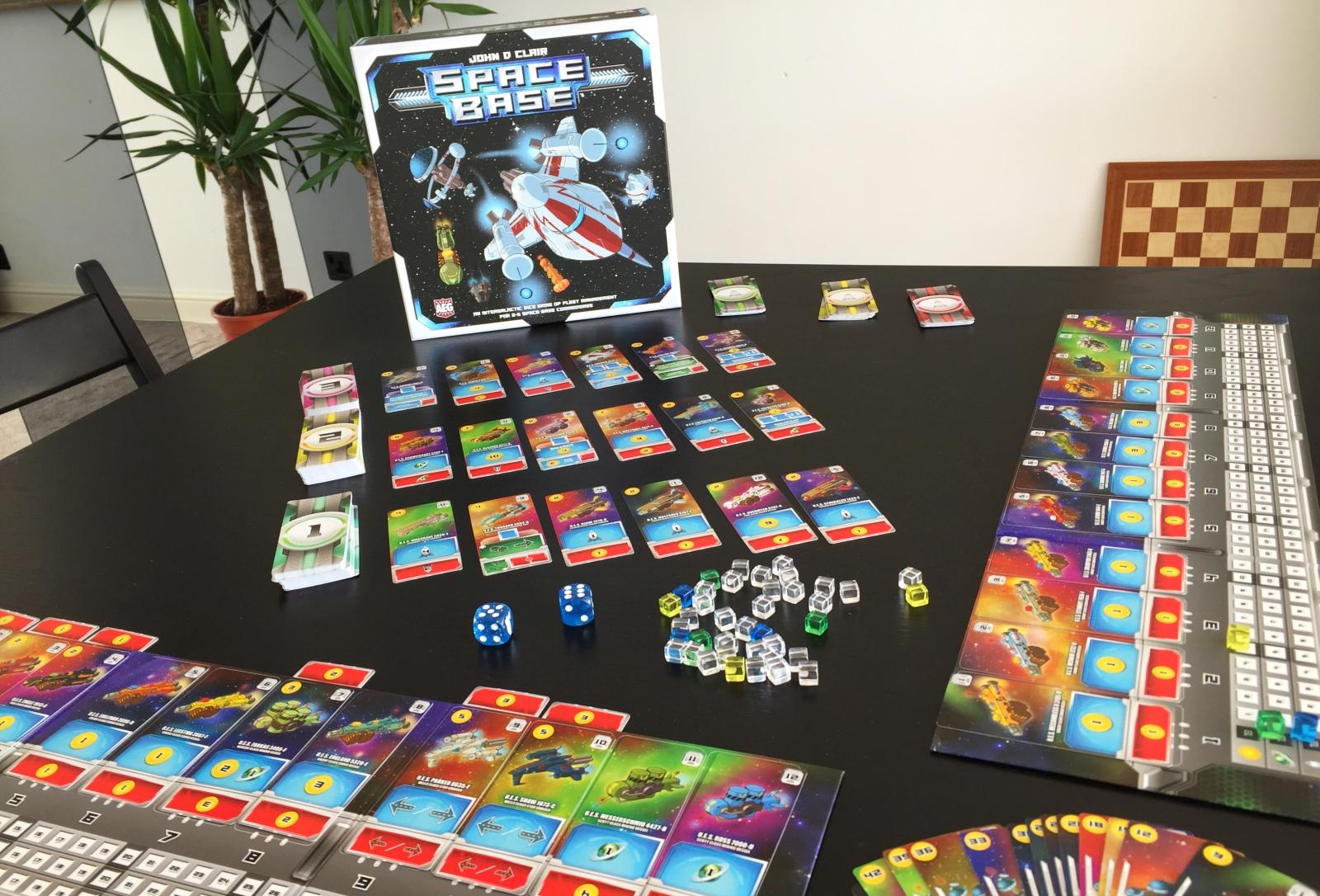 Quinns
: Ever since team Shut Up & Sit Down first borrowed a camcorder and began proselytising and/or squawking about board games, we've been borrowing a line from designer Sid Meier. "A good game is a series of interesting decisions."
But is this true? Six year later, I'm pretty sure that sometimes a good game is one where you roll dice and then nice stuff happens, or perhaps you own a spaceship(!).
Well HOLD ONTO YOUR PANTS, because in the newly-released Space Base all of these things are true. Each player starts with 12 ships that are straining at their docking clamps like greyhounds before a race, and you're going to be shrewdly dispatching them across the galaxy for profit and points.
What you're really doing, though, is designing a slot machine. Won't you listen to me squawk about Space Base? I really like this game.
dandelion warriors, floodlights of dread, cooking the books at fraggle rock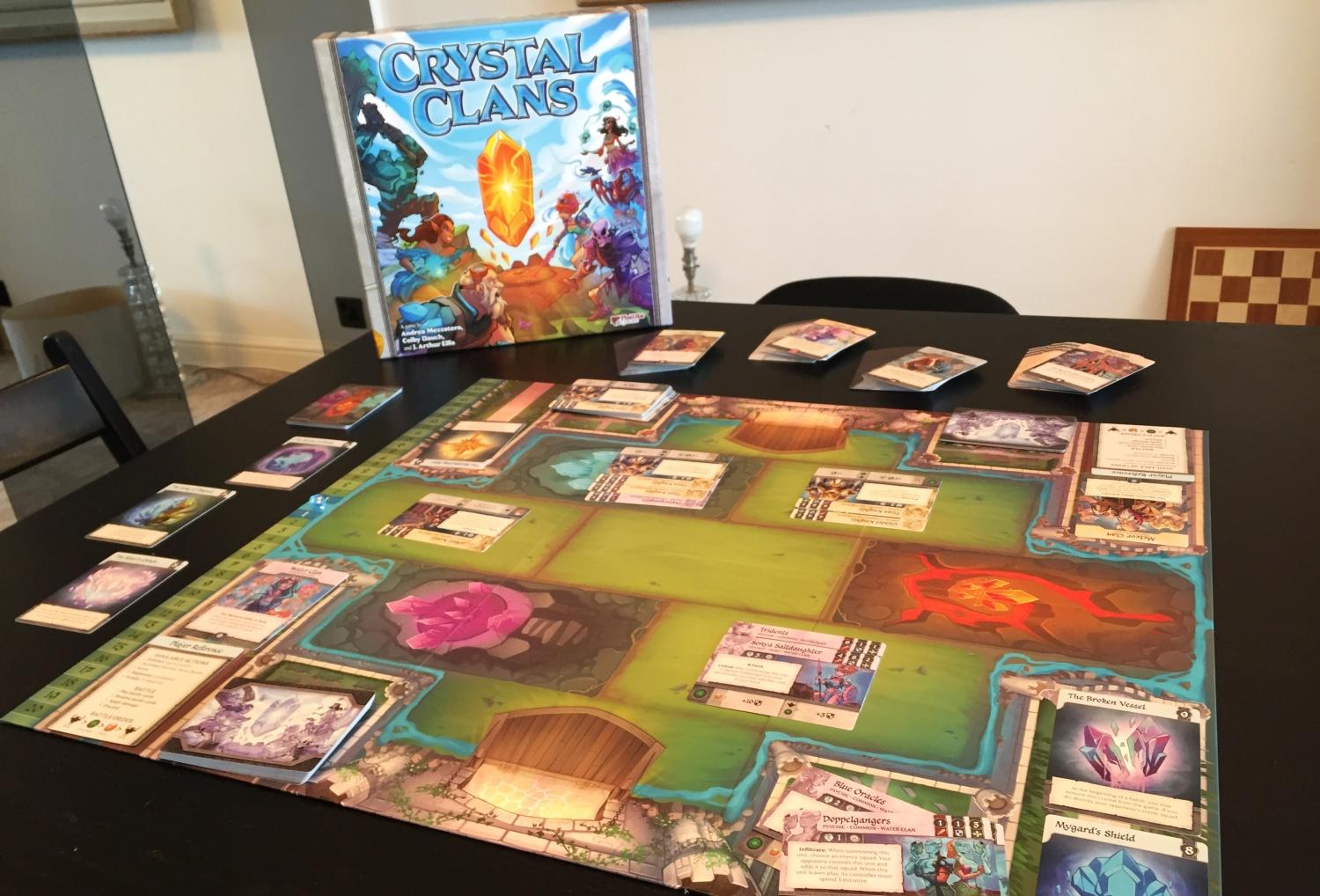 Quinns
: To look at the box of
Crystal Clans
, the new 2 player card game from publisher Plaid Hat, is to hear the soaring soundtrack of Saturday morning cartoons. The bracing breeze of GI Joe! The salty spray of the Thundercats-
Matt: Quinns this is a family show.
Quinns: It sure is, Matthew, and so is Crystal Clans! This box is a bat-signal that immediately summoned my childhood fascination with not just "fantasy" but the fantastical.
Contained within this game's deliciously diverse clans are knights that ride bees into battle, necromancers who pursue a romantic Dia de los Muertos aesthetic, time-travelling twins and one massive crocodile. This feels like a world for everybody, and the manual doubles-down on that by using the feminine "She" to refer to the player.
Everything in Crystal Clans has a touch of the revolutionary about it, and that extends to the actual game. This is like no other box we've ever reviewed.
Thirsty Twerps, ludic inbreeding, batting the drink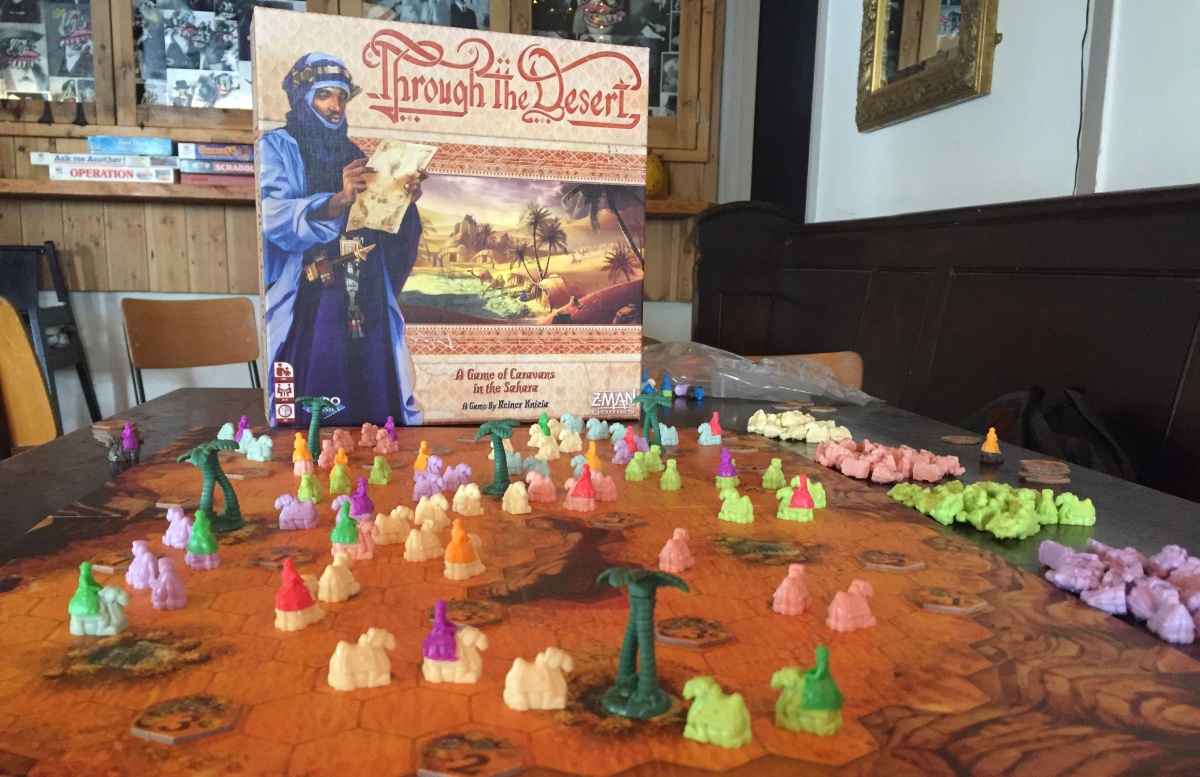 Quinns: When I'm teaching games, I always start with a thematic sales pitch. "We're terrifying wizards out to prove ourselves," I might tease. "We're nasty, competitive park planners." "We're Scottish lairds exploring our very own island!" It's a fun way to get people excited and offer a handle on what's about to happen.
With the recent remake of Reiner Knizia's Through the Desert, that just had to stop. "We're all making caravans of camels," I'd haltingly explain, "But the caravans can't cross, like how you can't cross the streams in Ghostbusters. The camels come in five colours, and when we run out of a camel the game's over. Also, we're not actually going through the desert? We're kind of going around it... Mostly we just want water? They probably should have called it Reiner Knizia's Thirsty Twerps."
look at my carrots, the grand bum plug, a heavy chicken dinner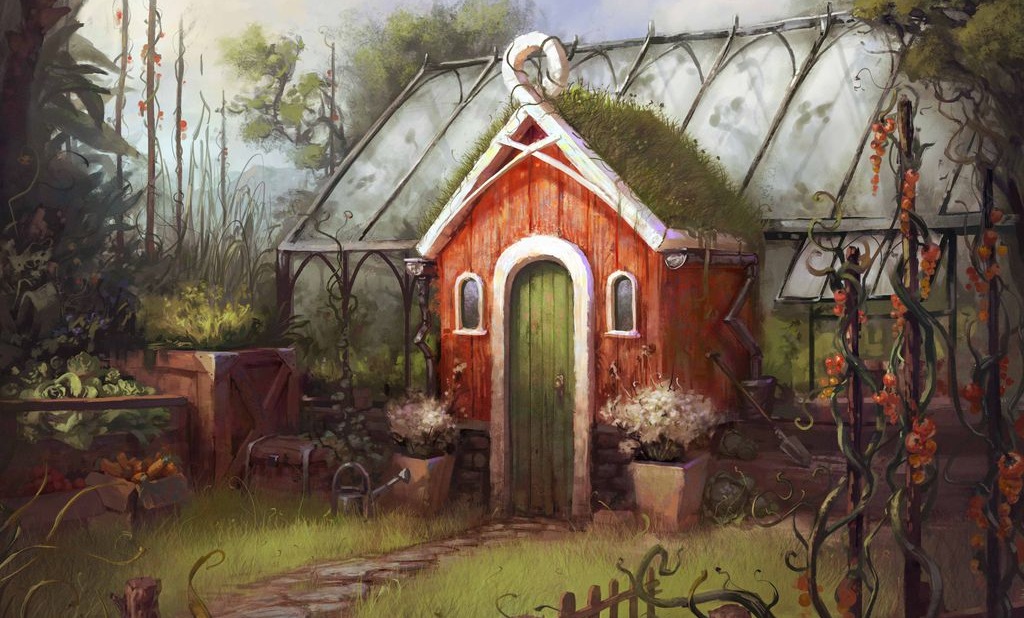 Quinns
: Goodness gracious, I'm beat! I've just finished moving house from London to Brighton and it turns out my grasshopper-like body is nowhere near as good at lifting boxes as it is at reviewing them. On the subject, believe the hype:
the Kallax shelving unit
is the prettiest, cheapest board game storage made by anyone, anywhere.
But enough about my new flat*! This is the Games News, not the Quinns News, and I've got some smokin' hot stories to get my journalistic tongs around.
Uwe Rosenberg could be the most consistently excellent designer working today, and this explanatory post on his next game, Reykholt, just shot it to the top of my most-wanted list.
baman, the jokerman, mr. riddles
Quinns
: Hi all! We're not doing a full Games News today as Paul and I both happen to be moving house, but I thought I'd scribble something about this week's top story.
Batman™: Gotham City Chronicles is the smokin' hot, spandex-spangled new Kickstarter that launched this week, and at the time of writing it's raised some $2.5 million (plus shipping). It could end up being one of the biggest Kickstarters of all time.
That's hardly a surprise. Not only is it offering more than 100 Batman-related miniatures, it's also the sequel to Conan, which we reviewed and loved. Kickstarters this exciting are as rare as bat's teeth. Not only that, publishers Monolith have stated that unlike Conan, Batman will only be available through Kickstarter, so the pressure's on! Should you buy it?!
Speaking personally?
...I'm afraid that I'm not 100% sure you should.
pretty foxes, handsome woodcutters, and a psychic slapfight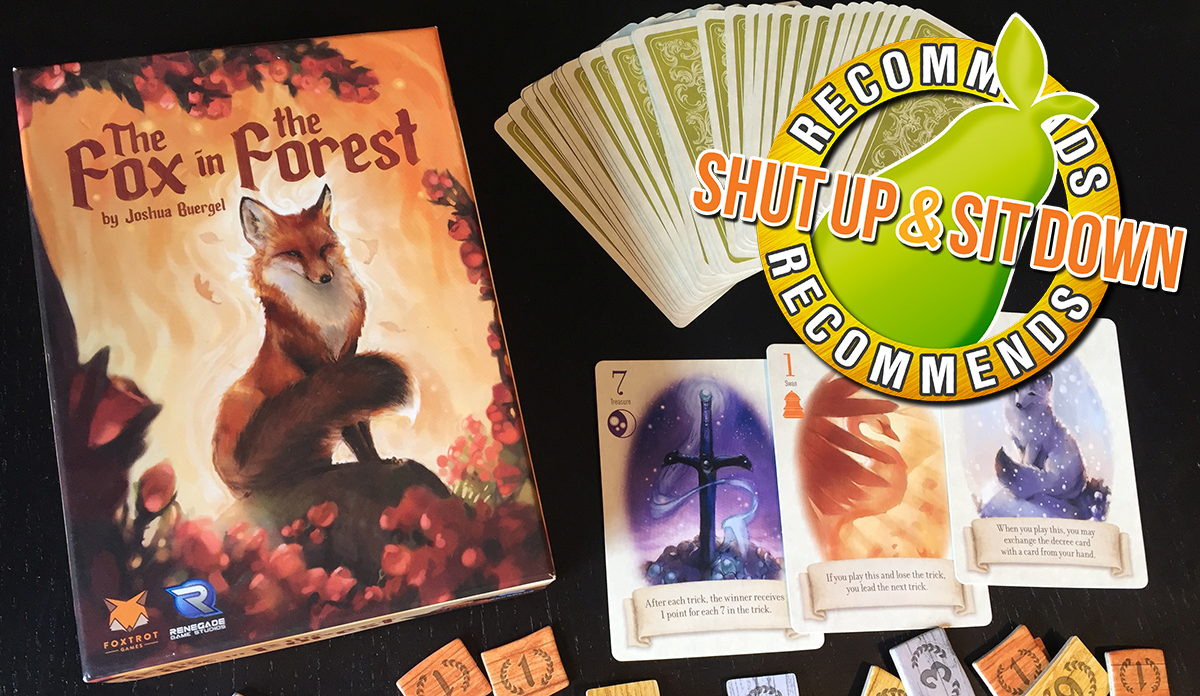 Quinns
:
The Fox in the Forest
is the best small-box card game I've played in two years.
That's a pretty momentous statement, right? Well, now we're going to lose all of that momentum as I plunge this review-car up to its axles in mud, because Fox in the Forest is a trick-taking game.
The board gaming scene has a habit of not explaining what "trick-taking" is, probably because it's a huge pain in the ass to teach. But we're going to do it, here and now, in SU&SD's famous spirit of accessibility. We can through this mud together, reader! You get in the driver's seat, I'll get out and push. Just stick with me! Now, feather the accelerator! The ACCELERATOR! That's what we call the gas pedal in England do it oh god the mud is in my shoes
chapter candy, the alien gurgey, quinns where did you get those bookmarks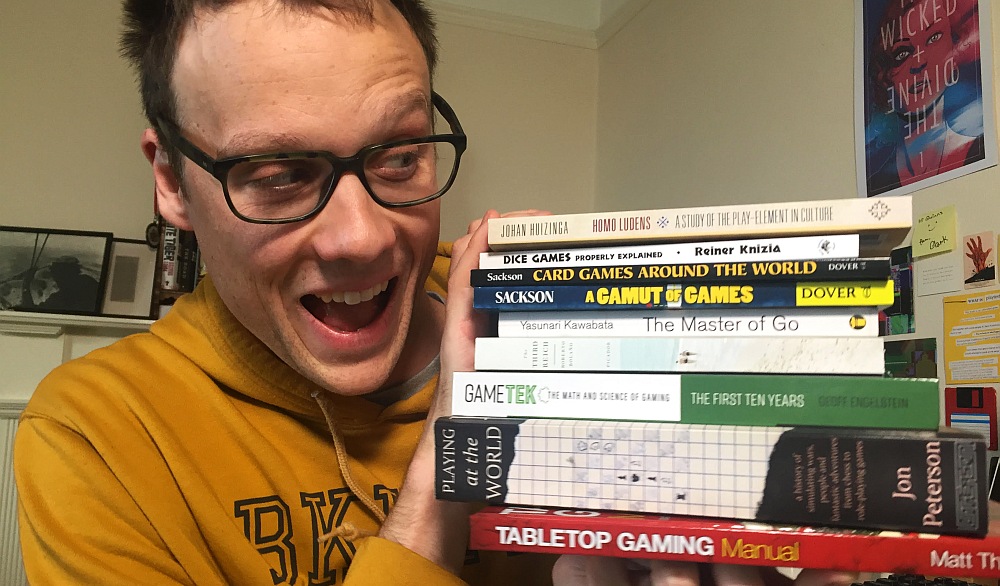 Quinns: Books! They're like very long board game manuals without a game.
Now I've got a good 23 years' distance from the bullies at my school, I'm freely able to say that I think books are nice, and today on the site I want to recommend the board gaming books that I've had the most fun with. There's fiction and non-fiction, controversy and aliens, a Go master at the end of his life and a 21st century designer at the peak of his powers.
But best of all, each one has helped me to understand this ancient hobby a little better. Click on through! Reading is great!
resin beans, my card wife, the brands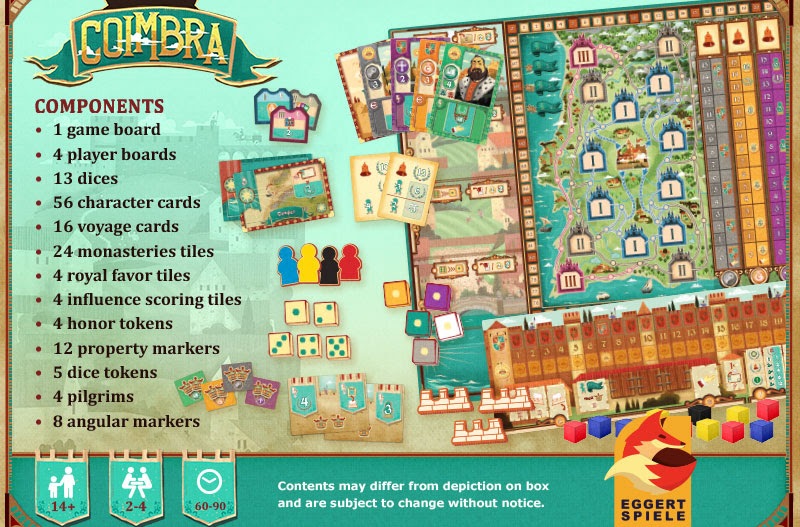 Quinns
: We've got a whole mess(e) of news for you this week! That's my very clever way of saying that most of this week's stories come from
BoardGameGeek News' coverage of Spielwarenmesse
, the world's largest international toy fair. Through that link you can join those guys at the coal face, or you can stick with Shut Up & Sit Down as we collect the shiniest announcements.
And speaking of shiny, Coimbra is a 2018 release that I'm really excited about. That's not just because this site has yet to try any games from notable Italian designers Flaminia Brasini and Virginio Gigli (perhaps best known for Lorenzo il Magnifico and Grand Austria Hotel). It's because this is a German-style resource management game that actually looks nice, with striking art by the inimitable Chris Quilliams.