sad hobbits, empty castles, grief knights, and their juicy complexities
Quinns
: If you like comics, we've got a real treat for you today!
This month saw the release of the book collecting the first five issues of DIE, a fabulous new comic about a group of people who become trapped in their fantasy roleplaying campaign.
Written by Kieron Gillen, creator of THE WICKED + THE DIVINE, and breathtakingly illustrated by artist Stephanie Hans, DIE quickly became a series where I'd devour each new issue on the day of release. In two words, Kieron describes it as "Goth Jumanji". In three words, I'd add that it's "Very, very good".
What makes this even more exciting is that Kieron Gillen is a personal friend of mine, and agreed to an interview about not just about the series, but the accompanying DIE RPG, and Kieron's thoughts on roleplaying games in general. This is SU&SD, after all.
Before we get started, the three preview pages below give a summary of what DIE's about. Click to see them at full-size!
ink stains, joy smells, math clouds, popes clash, train days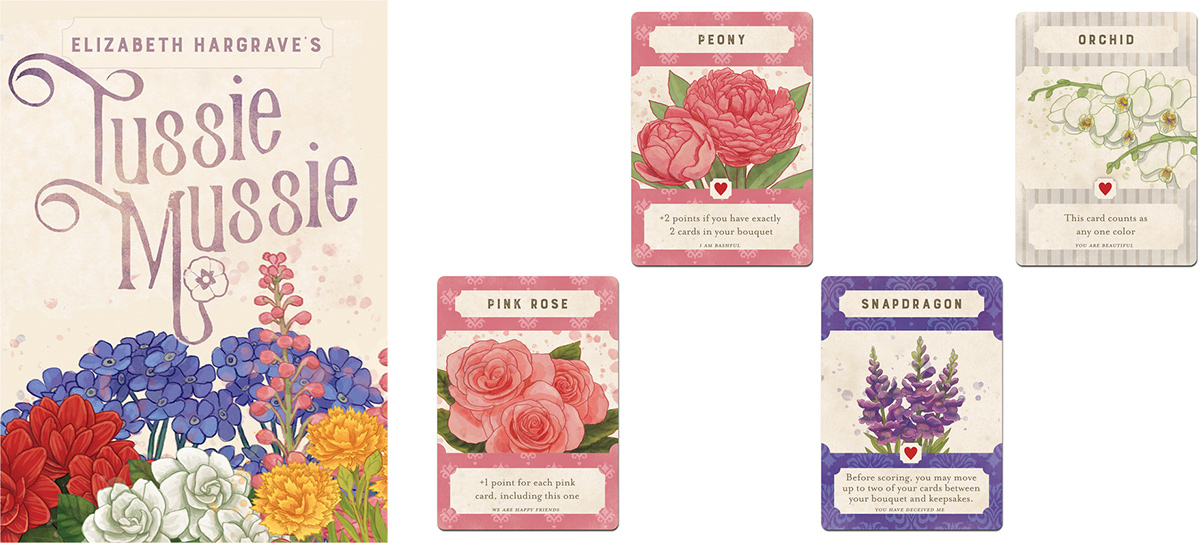 Ava
: Welcome back to our weekly dive into the pages of the Shut Up & Sit Down Chronicle. Only the hottest news makes the pages of your most finger-smudging paper, guaranteed.
Quinns: In hindsight, I really don't know why chose that as our promise.
Ava: It's only natural to want to leave a mark.
Quinns: Groan.
Ava: This week we're taking a deeper dive than usual into the opinions section, as well as some of those grubby adverts in the back.
Which is to say, today's news is mostly think-pieces and kickstarters, and we think that's okay.
poor orbiting commenters, almost bruce willis, one tickled trout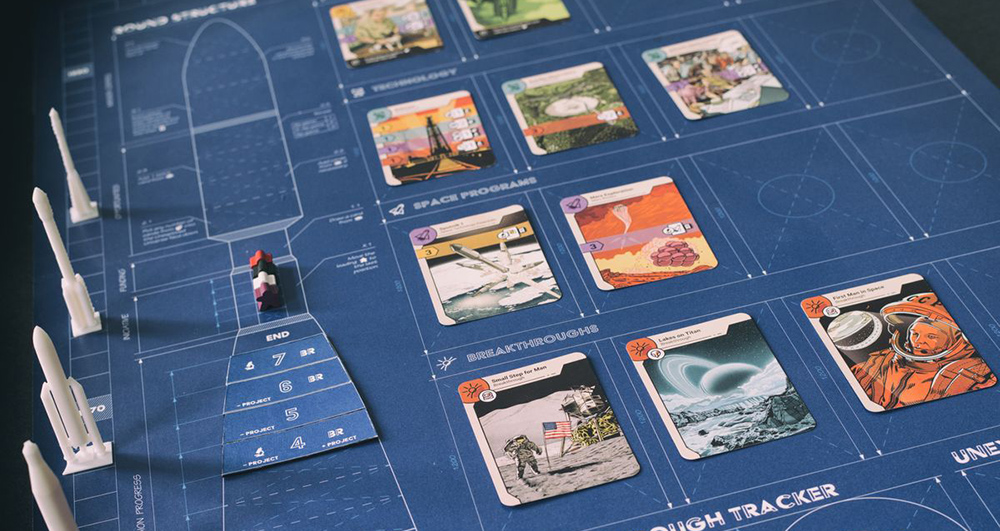 Ava
: After a week playing the fun game 'moving all the objects I own from one building to another and then slowly finding new places for them to sit', I'm mostly on my own for this week's Games News. I'm cosily nested in an incredibly tall house on a slightly different hill in my gorgeous little valley. The sky is blue, the trees are green, the garden is gravelly and the game table is flat.
What a perfect time to roast up some news.
Kickstarting its way into orbit this week is Space Race, a follow up to a card game of the same name that looks to take up a little more of your table. The art direction is the star here, all blueprints and sharply inked illustrations. Players will build rival agencies sending astronauts into the void with a some literal and metaphorical engine building and what looks like a bit of orbital area control.
in the pockets of big stone, fighting with rainbows, a katsu sambo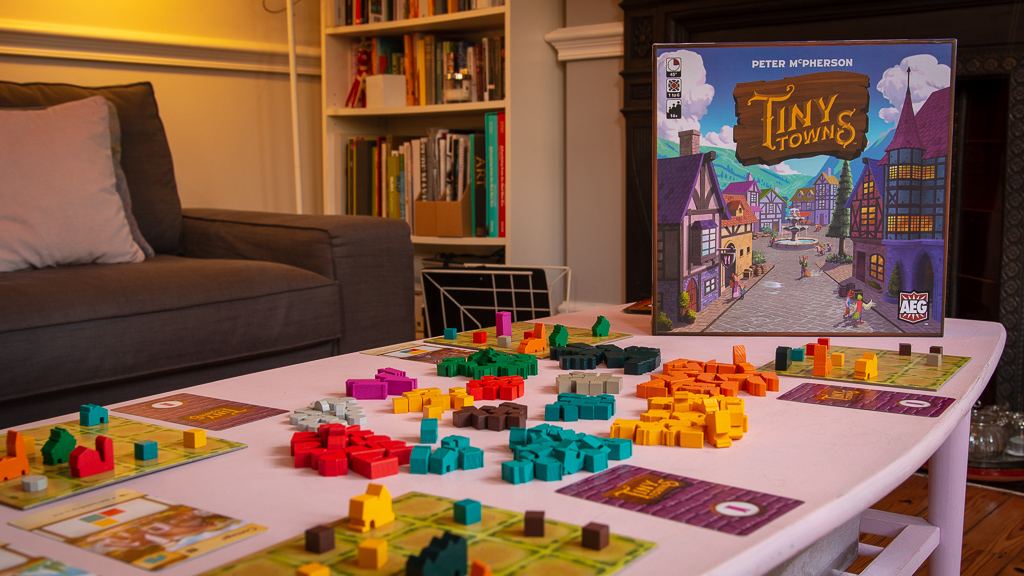 Quinns
:
Tiny Towns
is a cute little 30 minute city-building game that arrives in U.S. stores tomorrow. The box is full of winsome wooden buildings, players erect farms and homes, and on the cards you can see animals living peaceful lives.
All of which is a little misleading. The best bit of Tiny Towns is hearing one of your neighbours - having carefully examined their own tiny town - mutter "Oh, sh**."
Intentionally or not, designer Peter McPherson has captured the reality of living in a tiny town. Friendly interactions, with a pungent undercurrent of jealousy.
Quinns
: Hey everybody! Tonight team SU&SD is celebrating how superb negotiation game Chinatown is arriving back in shops after a
very
long absence. You can watch Quinns' review above, and at 7pm BST
we'll be playing a game of Chinatown live on Twitch
! Yes, we normally stream on Thursdays, but not tonight! Remember to click "Follow" on our Twitch page to get an email whenever we go live.
Anyway, as I was saying, what a game! With a slim box, reasonable price, and simple-yet-fresh design, this is the kind of game that we can see ourselves recommending from now until this site finally implodes like a dying star.
...That said, the box art and setting look increasingly iffy with each passing year. Here's hoping that with the next print run, Z-Man update the theming to something less eye-rolly to Chinese board gamers.
Build-a-bro workshop, my lil' luminous bacteria, the bendiest bus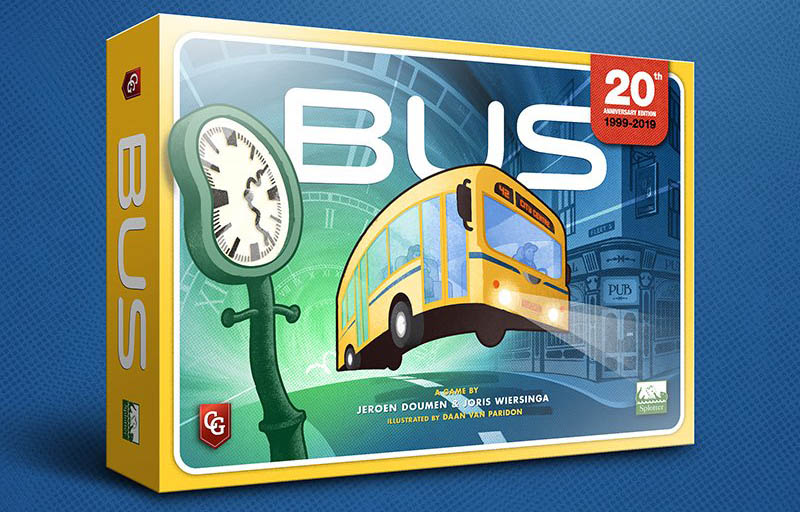 Quinns
: Everybody, please give a warm welcome to a new gladiator in the news arena. Intern Kylie is here to write news and drink tea, and she's
well aware it's not tea time.
Did that sound badass? I'm pretty sure it did. Kylie, take it away.
Kylie: Capstone Games has announced a special 20th anniversary reprint of a Splotter Spellen classic, Bus. Splotter Spellen is the Dutch team behind Food Chain Magnate and the bucolic and bizarre Roads & Boats. Sadly, they're also known for sparse print runs and a lot of their games are nigh-on impossible to find. This year, they're letting another publish reprint one of their grand designs.
tick tock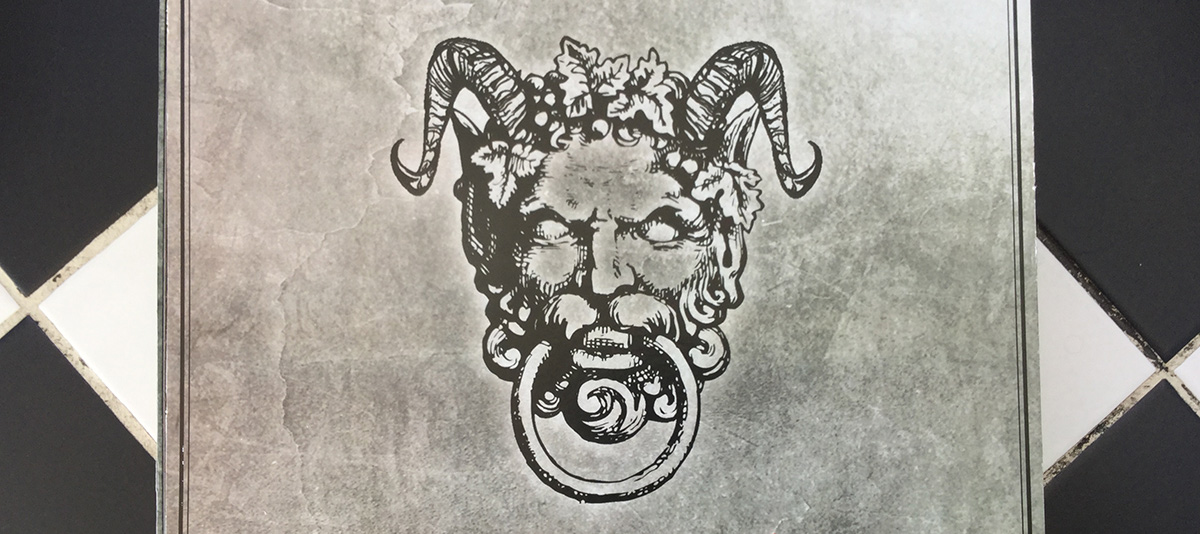 Quinns
: Hey everyone! There will be no Games News this week, as our team is developing one of 2019's more...
standout
reviews.
In fact, this is the most time we've spent on a single review since Matt's examination of Gloomhaven. However, we think this game is more than worth it.
You'll find out lots, lots more on Friday. Thanks for your patience!
not since primary school have coloured blocks been so fraught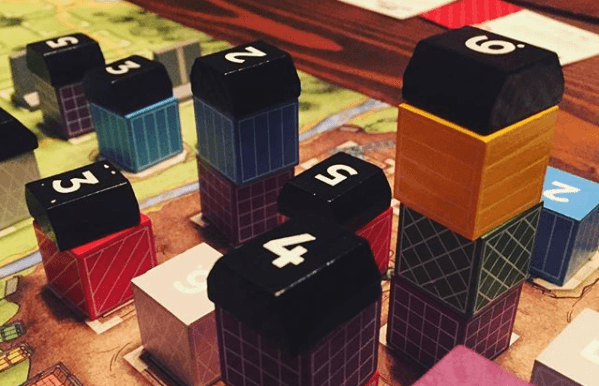 Quinns
: Hey everybody! Just a heads-up that on Thursday the 14th we'll be streaming one or two games of
The Estates
, a simple yet legendarily cruel auction game of (a) trying to work with your friends to construct just two short streets, (b) failing, and (c) fleeing the country with whatever money you managed to embezzle.
We talked a bit about this game back on podcast #84 and while we decided that it had a couple of problems that made it unsuitable for review, we realised it would be a perfect thing to stream. And as an added bonus, Matt and I will be joined on the stream by our very first intern, Ms. Kylie Wroe! Talk about one heck of a first day at work...
So, if you'd like to join us as we make each other swear, sweat and pray the mayor doesn't visit, be sure to click Follow on our Twitch page to get an email when we kick things off. But as always, don't worry if you can't make it on the day. The stream will be available as a Twitch video on demand for 60 days after the stream, and we'll be uploading it to YouTube after that.
Cheers!
a dog becomes a waitress, matt falls in a well, wine for dinner again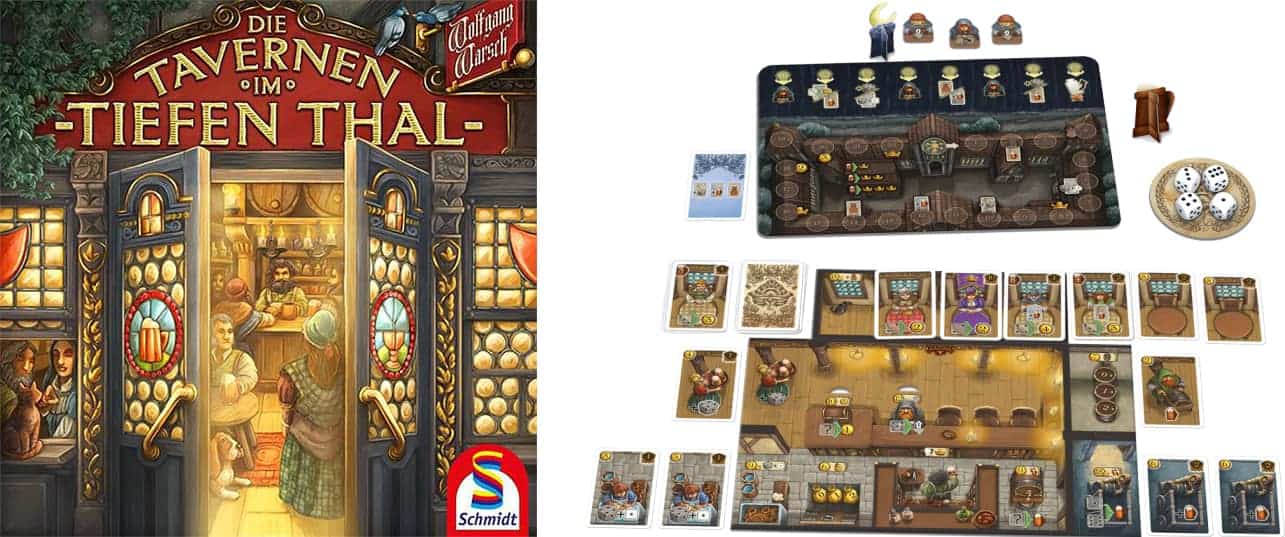 Quinns
: Matt left for a skiing holiday this weekend, while I stayed in and didn't just play Scrabble,
I lost at Scrabble
.
The less said about this horrid state of affairs, the better. I hope Matt skiis down a well. Let's get on with the news.
planet bunk, a drawing of a dreadnaught, the diary room pushed to its limits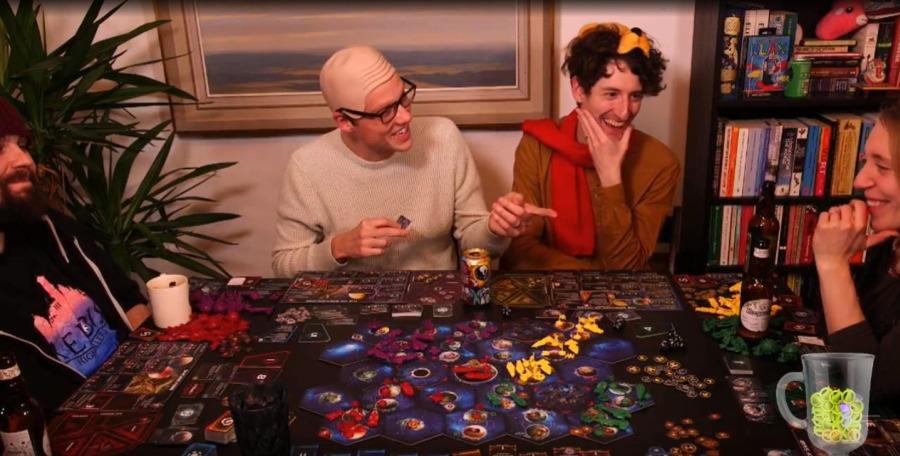 Quinns
: Hey everybody! After doing a nine hour(!) stream of Twilight Imperium this weekend, Matt and I are going to spend this week resting up and finishing up our quest to find this year's SU&SD interns.
Normal service (Monday news, Wednesday podcast, Friday review) will be resumed next week, although we're still going to be posting little bits for you to watch. Some of our best panels from SHUX '18 will be going up on our YouTube channel, and on Friday we'll post our playthrough video of SEAL Team Flix.
Best of all, you can watch our epic game of Twilight Imperium right here as a video-on-demand, but if you do that, we'd actually like to ask a favour...
In a couple of months we're going to upload this gargantuan 9 hour video to YouTube, but we want to start preserving some of the best comments from Twitch chat as text pop-ups within the YouTube video. So, pretty please, if you watch any of the video on Twitch and something in Twitch chat makes you laugh, could you leave a comment on this post with the line of chat, the username and the timestamp where it appears? You should be able to copy-paste everything you see, so it should be pretty easy.
Thanks so much everybody, and have a great week!