bumble cavalry, the splendid earth, ogling the trails, Mr. Quilliams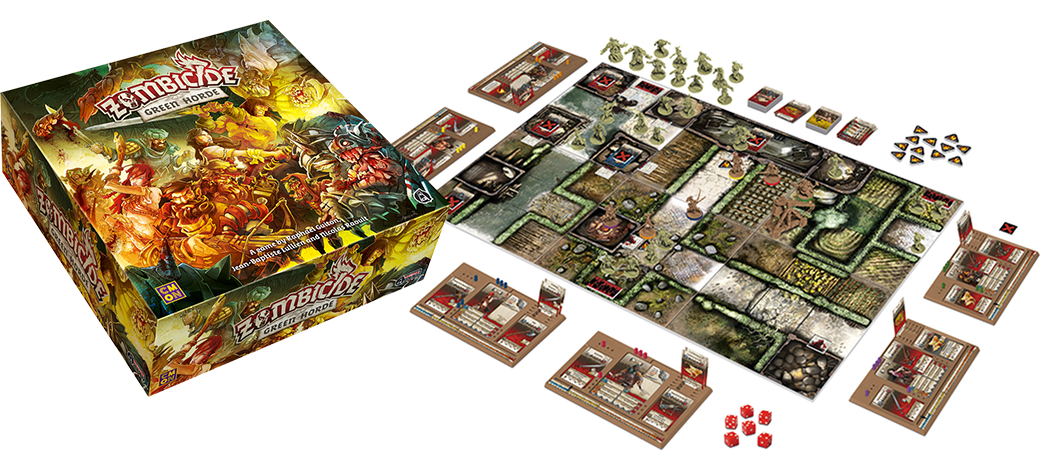 Paul
: Quinns. QUINNS.
Quinns: PAUL WHAT IS IT.
Paul: I HAD A NIGHTMARE.
Quinns: WHAT HAPPENED.
Paul: I dreamt that you agreed to get the new Zombicide Kickstarter and play it even though it's $120. And you certainly wouldn't be alone in doing so! At the time of writing this Kickstarter has raised almost $2 million from more than 16,000 backers.
Quinns: Well, like Zombicide: Green Horde's setting, your dream remains very much in the realm of fantasy. But for once, this site has a very good reason for throwing shade on Zombicide.
stuck in a vent, killing a crow, eating a glass, swordfighting a cat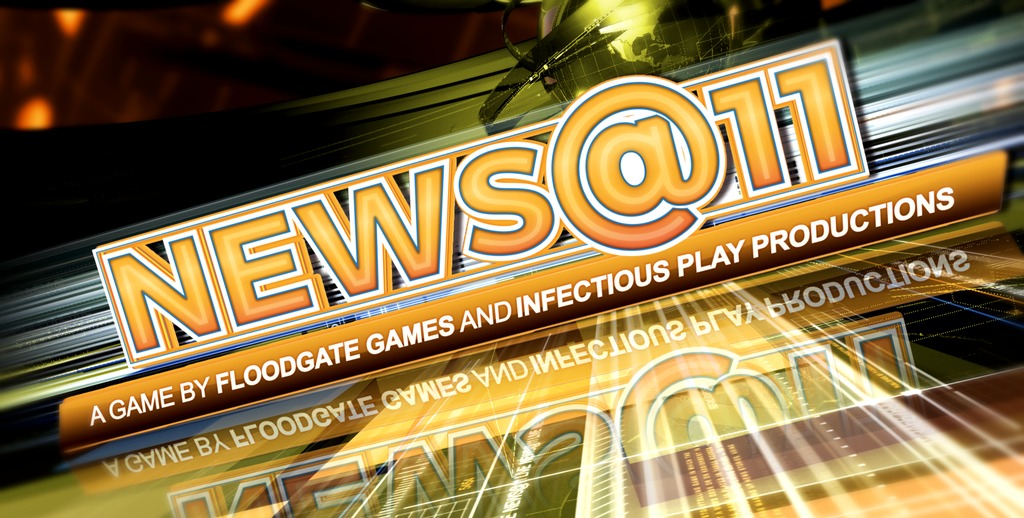 Paul
: At last, summer is coming, at least to the Northern Hemisphere, and with it the promise of board games
outside in the sunshine,
 games that you spill your juice on, games covered in ants. BUT WHICH board games are we most looking forward to covering in ants in the near future?
Quinns: Well Paul, do you remember when we said that Funemployed was the best game ever and our audience refused to buy it because they were terrified, en masse, by the prospect of having to be funny?
Paul: Oh yes.
Quinns: Do you want to try and sell a funny experience ONE MORE TIME?
Paul: DOUBLE OR QUITS, BABY.
a sticky heist, a brief and wondrous life, two detective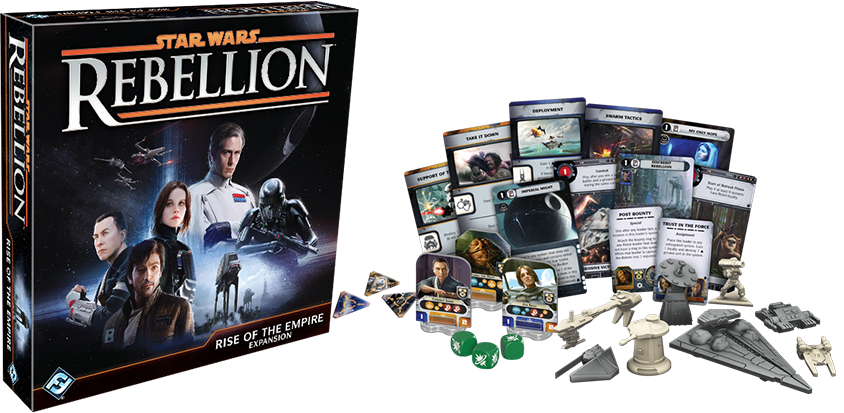 Paul
: Quinns! The oven timer has gone off! What have you got in there, exactly? It looks like… bread.
Quinns: No, that's not bread that's rising. It's THE EMPIRE.
Paul: Is it going to take long? I wanted to put a pizza in.
this... isn't... sparta!, a ceremonial bin, a questionable bath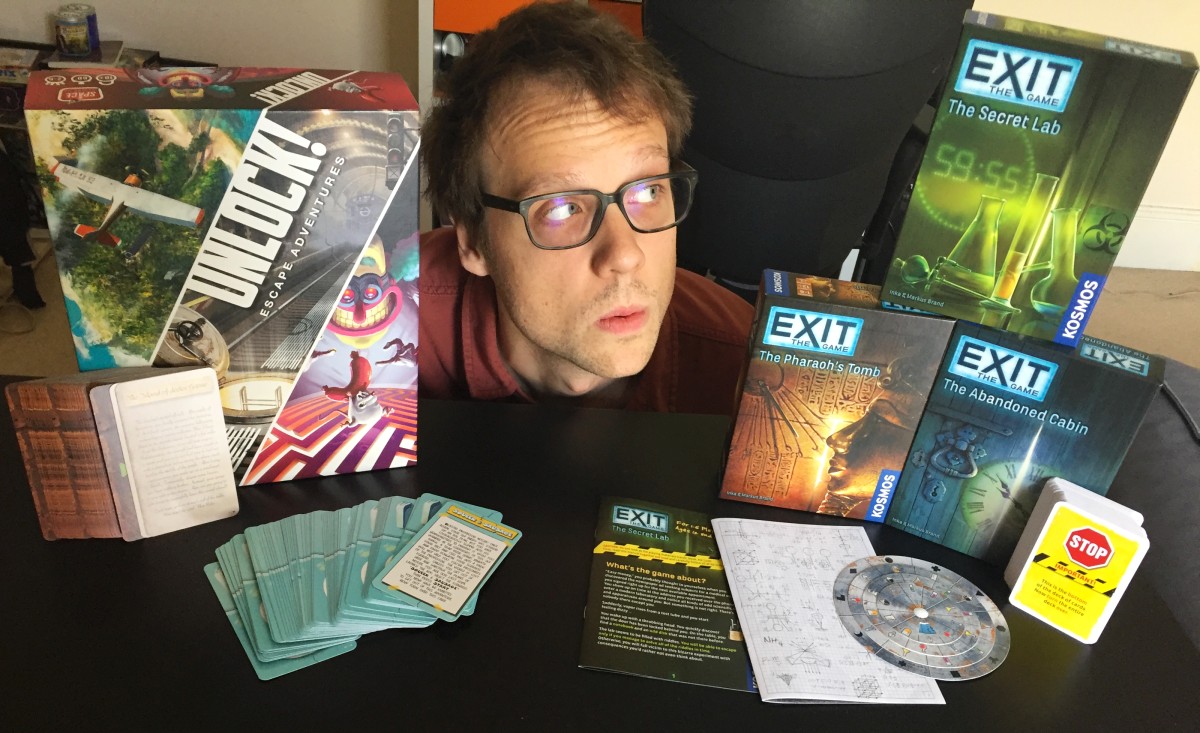 Quinns
: As "escape rooms" continue to spread across the world like an architectural venereal disease (but a nice one!), you may or may not know that there are now lots of escape room
board games.
 Yes! You can have (almost) all the fun of escaping a real room, but at a tidy fraction of the price.
For the last few weeks I've been fretting and sweating against these games' arbitrary countdowns, searching for the best simulation of being locked in a room. And do you know what? I had a consistently happy time of it.
But the time for happiness is over. Two series emerged as front-runners during my trials, and it's only right that I pit them against one another in cardboard combat. From Germany, in the blue corner, we have the prestigious series of EXIT: The Game. And from France, in the red corner, we have the flashy contender known as Unlock!
LADIES AND GENTLEMEN! LET'S GET READY TO RUMBLE PUZZLE!
oh my god please come, it'll be weird if it's just six of us in a ballroom
Quinns: This is one of those times where you wish our headlines didn't already use capital letters, so we could SHOUT!
Our team has been working ludicrously hard for the last five months putting together the first ever SU&SD convention. It'll be in Vancouver, Canada on October 6th, 7th and 8th of this year, and tickets, details and hotel rooms are available through THIS LINK.
You can expect a board game lending library, tons of tables to play games, no less than three Megagames(!), a full track of talks and loads of special guests including every single member of the SU&SD team. It's going to be ludicrously good fun. Practical info can be found on the above SHUX '17 page, but I'll pop a small F.A.Q. after the cut.
the hated cobbles, the sweetest scythe, the additional hamilcar, ecstasy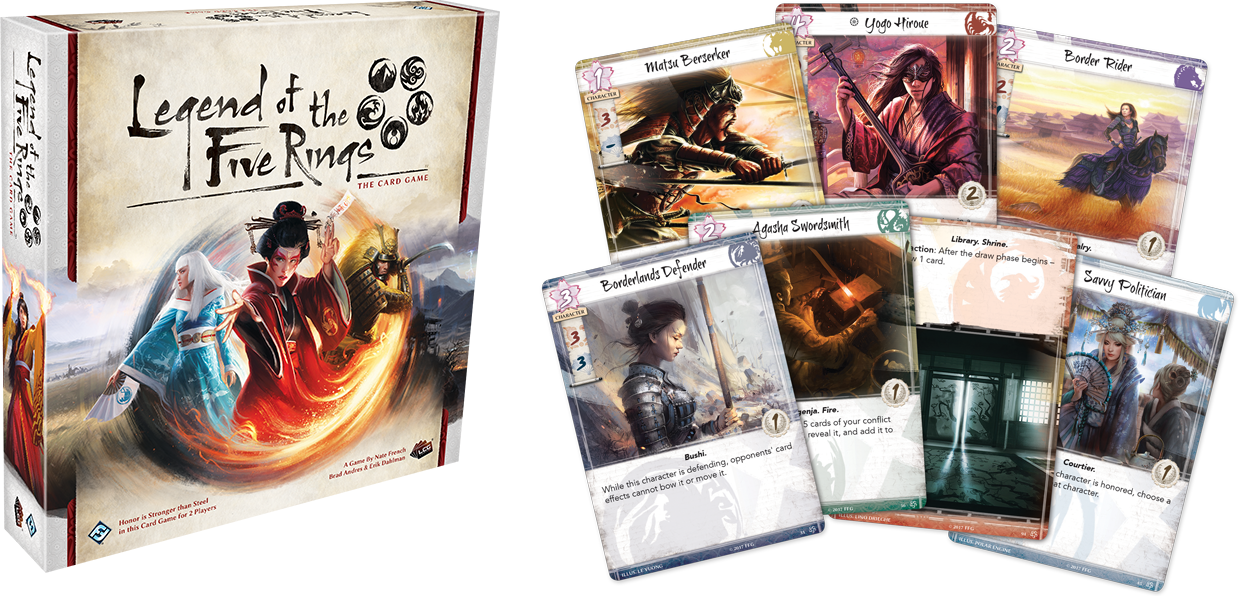 Paul
: Here we are again, marshalling a whole host of new Games News arrivals! Please stand back as I wave the latest Games News to Gate F26, where it will disembark and make its way toward customs. Quintin, I believe you actually wanted to detain a
particularly
important story related to
Fantasy Flight's new Legend of the Five Rings card game
, right?
Quinns: Ah, yes please, Paul. Please send it this way, where I will thoroughly inspect it, as well as the first of their preview articles...
One does not simply walk into birmingham, a sleeping dean, a merry box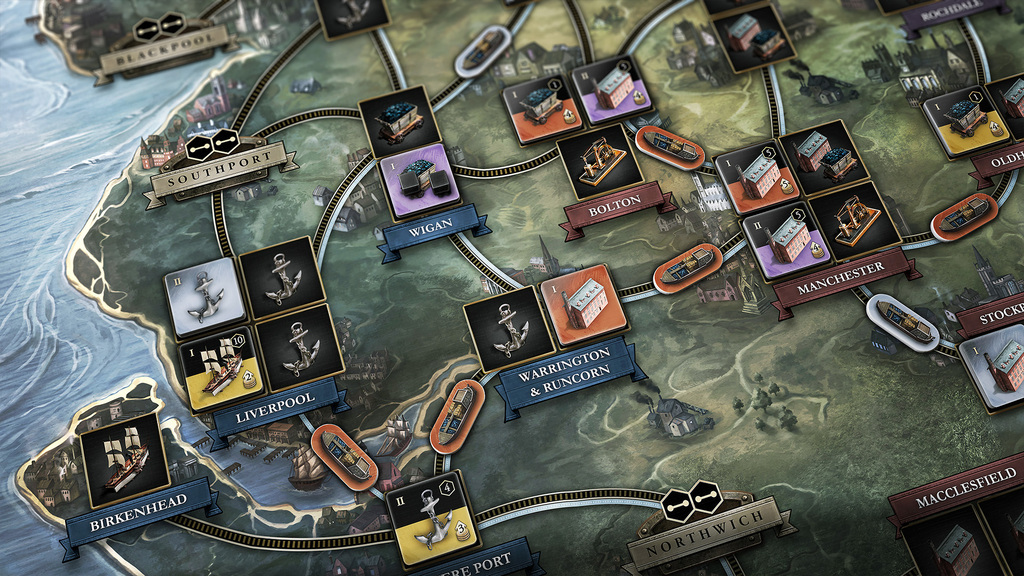 Quinns
: I hope you all had a nice weekend, because it's time to get to work. Chop chop! Into the mine with you! Shut Up & Sit Down might be done with classic board game Brass
after filming our review
, but apparently this game isn't done with you lot: the unwashed, coin-clipping masses.
Roxley, a Canadian publisher of truly gorgeous-looking games, has posted some stunning teaser images of two games titled Brass: Lancashire (pictured above) and Brass: Birmingham (pictured below). Brass: Lancashire will be a new edition of the original game (which we reviewed) with a few tiny rules tweaks and a radical visual overhaul. Seriously, go and take a peek at the images in that link. It's not so much "a new coat of paint" as it is "burning down the original building and buying a gothic mansion". Heavens!
And as for Brass: Birmingham? Why, it's a collaborative effort between original designer Martin Wallace and two new co-designers, and Roxley is calling it a sequel. A sequel to what many would call a masterpiece of game design. Hold onto your stovepipe hats!
unsightly beans, matching tattoos, quinns are you crying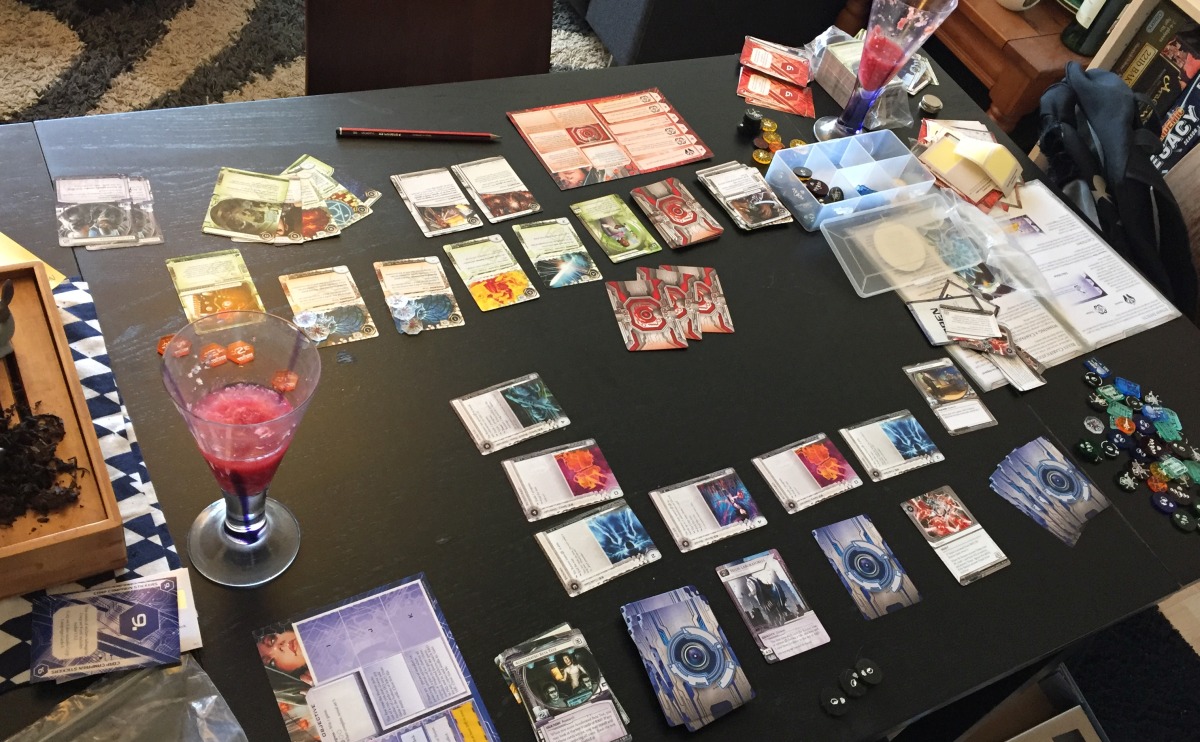 Quinns
: Oof, reviews don't get much tougher than this.
I've just finished playing an advance copy of Terminal Directive, the most dramatic expansion that Android: Netrunner has ever received. This big box introduces not just a campaign to the superlative cyberpunk card game, but the dramatic "Legacy" elements that you might remember from Pandemic: Legacy. As the story unfolds players open new packs of cards, but also destroy cards and cover them with stickers.
Best of all, Terminal Directive is a long-awaited stepping stone for new Netrunner players! Previously if you bought the core set and liked it, you then faced the intimidating proposition of simply starting to buy up Netrunner's forty-two expansion packs. Now you can buy the core set, and then enjoy Terminal Directive's campaign, and then - erm - begin buying forty-two expansion packs.
There's just one problem. After being a zealous advocate for this game for years on end, today I don't play Netrunner anymore. Let's talk about why.
indigestion expansions, cardboard cloth, sad wolves of the 1990s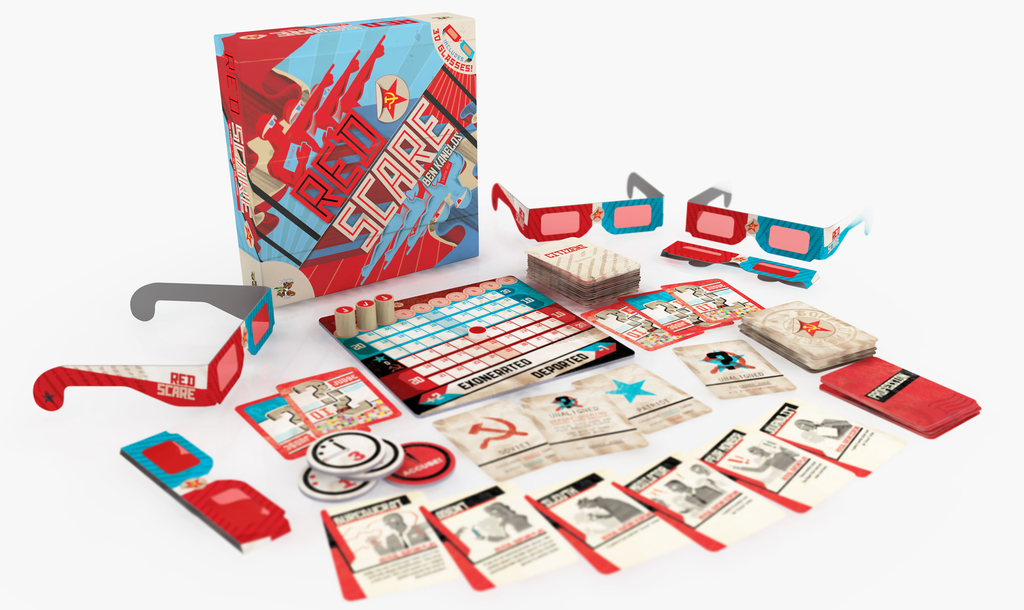 Paul
: Oh my GOODNESS
Red Scare looks very interesting indeed
! This is officially Paul's Most Exciting Game of the Week, without a doubt, with its fancy social deduction, special glasses and double agents. SPECIAL GLASSES, I hear you shout! In glee! In awe!
Y'see, everybody is playing a team of FBI agents who know that somewhere in their midst are communists that they absolutely have to rat out. Everybody sports a special pair of glasses and, depending upon which ones you wear, you can read certain secret text written on some of the game's many cards, while remaining completely blind to other text. This is a wonderfully simple idea and I'm immediately thrilled at the idea of players trying to convince one another of what they can or can't see, blusteringly bluffing and desperately trying to get someone else to confirm (or deny) that things are (or aren't) what they seem.
Quinns: What a concept, indeed! I'm very excited to test this box from first time designer Benjamin Kanelos. If you were wondering about the box's striking appearance, this is actually yet another work from Ian O'Toole, who does the layout and illustration for all the breathtakingly lovely new Vital Lacerda games like Vinhos Deluxe. What a guy.
Are we entering an age where artists get as much kudos as designers? Being an enormous fop, I hope so.
a dead prince, a drifting stick, a strong spine, steve holt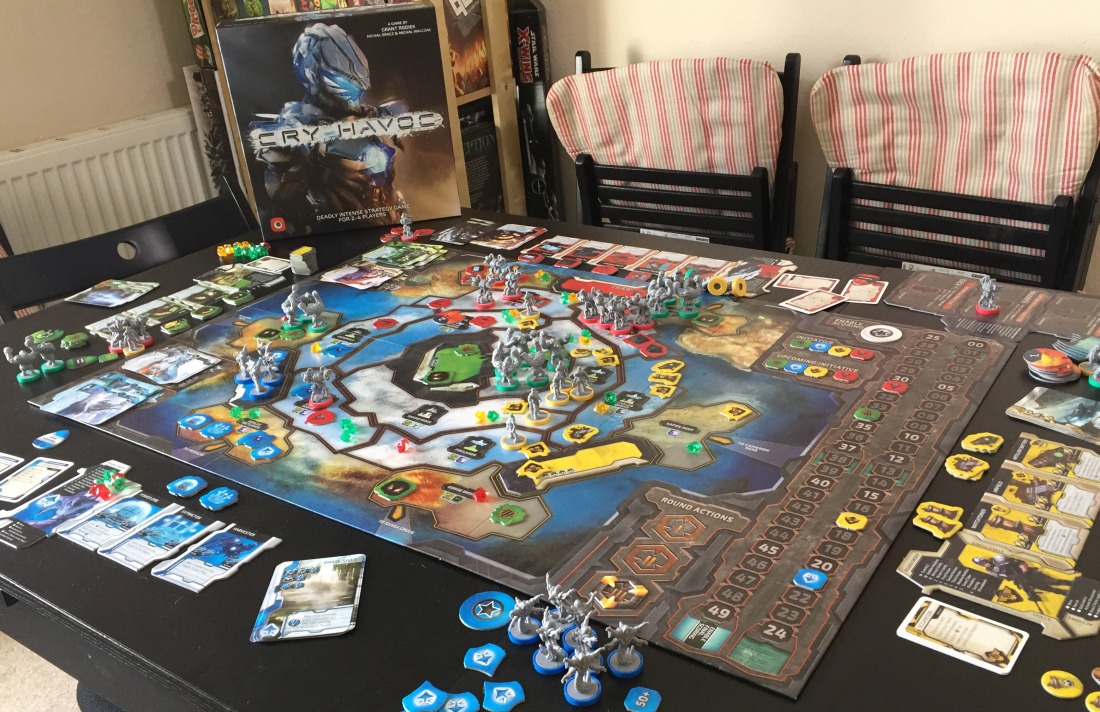 Quinns
: Oh my god. Where do we start?
Maybe just gaze into the above image. Try and take it all in. Crystals! Robots! Colours! Cards! Three dozen unique kinds of token, each with a different shape, as if they were all so scared of this primary-coloured scrum that they started to collapse in on themselves.
This is Cry Havoc, one of 2016's most striking and well-received war games, and if you take anything from its Shakespearean name it shouldn't be wry sophistication, but that this design is as wild and energetic as a pack of dogs.
"Friends, Romans, countrymen, lend me your ears!" Let me tell you what I think of this grand box.
That was another quote from Julius Caesar, you see. I might even do another before we're done. Brace yourselves!