not since primary school have coloured blocks been so fraught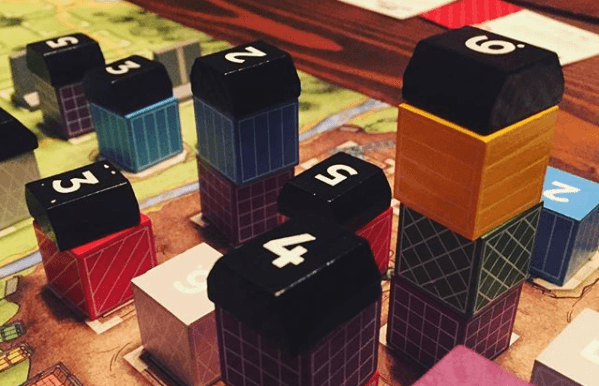 Quinns
: Hey everybody! Just a heads-up that on Thursday the 14th we'll be streaming one or two games of
The Estates
, a simple yet legendarily cruel auction game of (a) trying to work with your friends to construct just two short streets, (b) failing, and (c) fleeing the country with whatever money you managed to embezzle.
We talked a bit about this game back on podcast #84 and while we decided that it had a couple of problems that made it unsuitable for review, we realised it would be a perfect thing to stream. And as an added bonus, Matt and I will be joined on the stream by our very first intern, Ms. Kylie Wroe! Talk about one heck of a first day at work...
So, if you'd like to join us as we make each other swear, sweat and pray the mayor doesn't visit, be sure to click Follow on our Twitch page to get an email when we kick things off. But as always, don't worry if you can't make it on the day. The stream will be available as a Twitch video on demand for 60 days after the stream, and we'll be uploading it to YouTube after that.
Cheers!
planet bunk, a drawing of a dreadnaught, the diary room pushed to its limits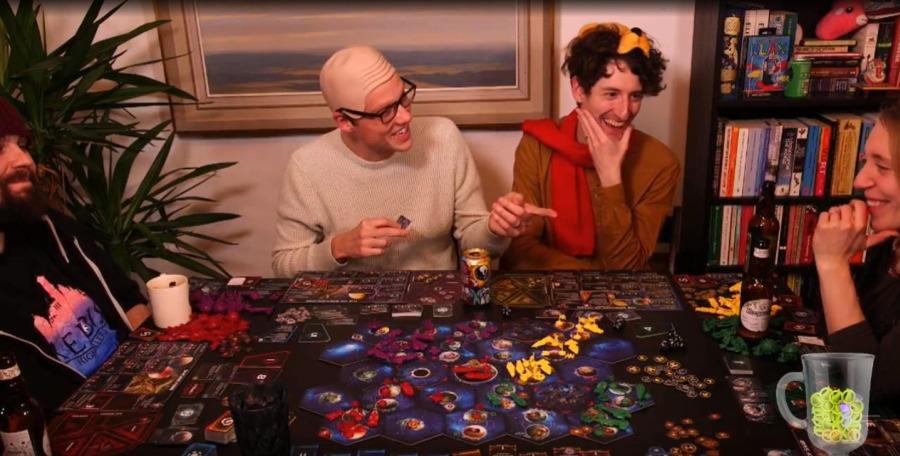 Quinns
: Hey everybody! After doing a nine hour(!) stream of Twilight Imperium this weekend, Matt and I are going to spend this week resting up and finishing up our quest to find this year's SU&SD interns.
Normal service (Monday news, Wednesday podcast, Friday review) will be resumed next week, although we're still going to be posting little bits for you to watch. Some of our best panels from SHUX '18 will be going up on our YouTube channel, and on Friday we'll post our playthrough video of SEAL Team Flix.
Best of all, you can watch our epic game of Twilight Imperium right here as a video-on-demand, but if you do that, we'd actually like to ask a favour...
In a couple of months we're going to upload this gargantuan 9 hour video to YouTube, but we want to start preserving some of the best comments from Twitch chat as text pop-ups within the YouTube video. So, pretty please, if you watch any of the video on Twitch and something in Twitch chat makes you laugh, could you leave a comment on this post with the line of chat, the username and the timestamp where it appears? You should be able to copy-paste everything you see, so it should be pretty easy.
Thanks so much everybody, and have a great week!
matt will be lions, elaine will be gnomes, quinns will be bad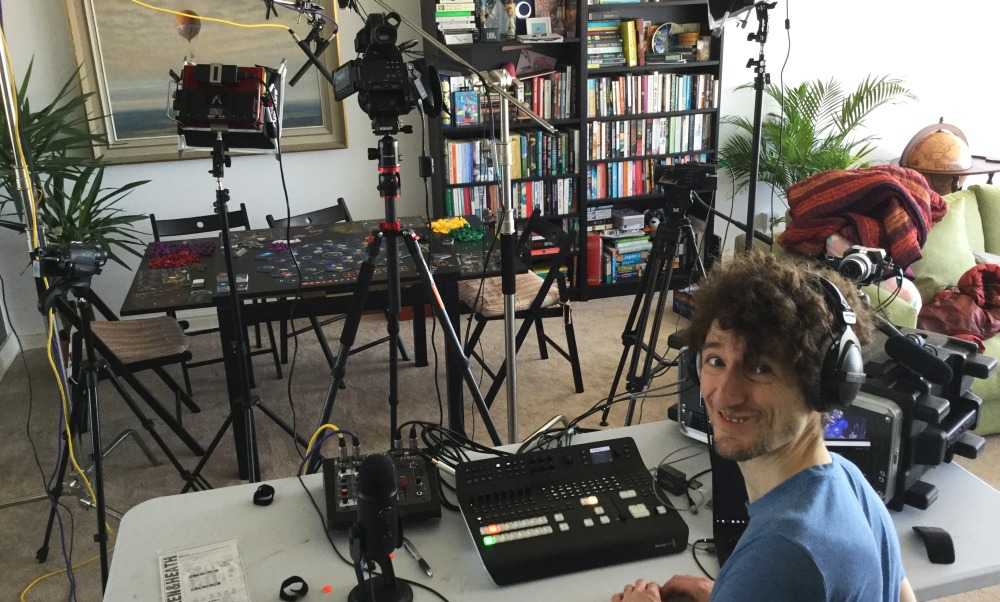 Quinns
: HELLO! After a literal week of preparation, today is the day 
we're going to be streaming a full game of Twilight Imperium 4th edition
. And with a bit of luck, it's going to be the most exhaustive playthrough of Twilight Imperium that the internet has ever seen. We will have...
Our secret diary room for whenever players want to share their secret plans
A tactical overlay showing the map, the objectives and who's completed them
The "Galactic News" readout showing the best Twitch comments
And even more!
Obviously after the stream is over you'll be able to watch it as a Twitch video on demand, and after that's gone we'll be uploading it to YouTube, but if you want to come along and join in the fun we'll be starting at 2PM GMT, 9AM EST, 6AM PST.
See you there!
push it, just push the button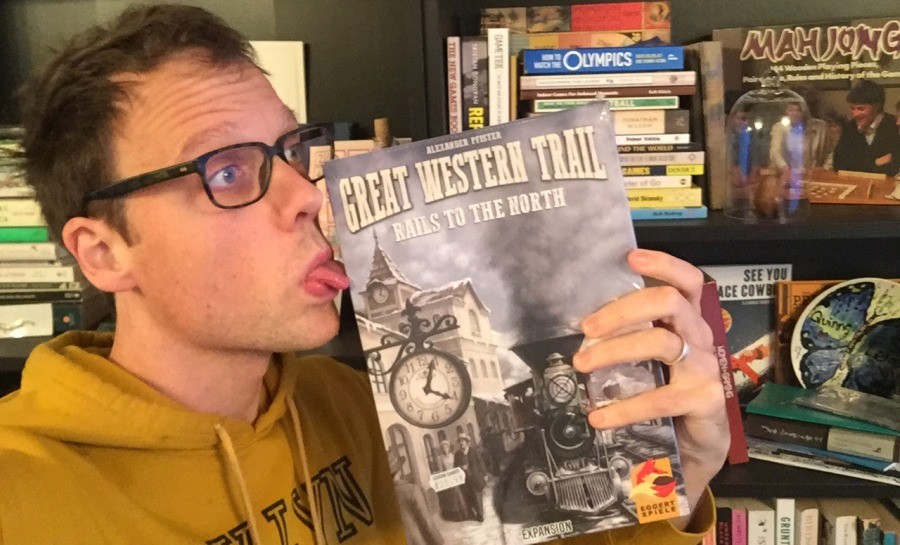 Quinns
: Hey everybody! If you've not checked out our live Twitch streams yet, you're officially missing out. They're basically an extra-long, live Let's Play, and I can now proudly say the channel has developed a frighteningly witty chat community. If you've been part of our chat over the last few months, thank you so, so much.
But here's the thing- you don't actually need to remember when we're streaming. If you just go to our Twitch channel and click on the button that reads "Follow", you'll get an email every time we start the show, which is once every couple of weeks. Also, you're adding follower count, which helps us out.
Tomorrow we're going to be trying the Great Western Trail expansion, Rails to the North, and the show after that... well, let's just say you won't want to miss it, and we'll be confirming more details shortly.
Oh, and did I mention our Twitch chat has a custom emote of the LADY ON THE CONCORDIA BOX? That's right! The wonders never cease.
Thanks again, everybody!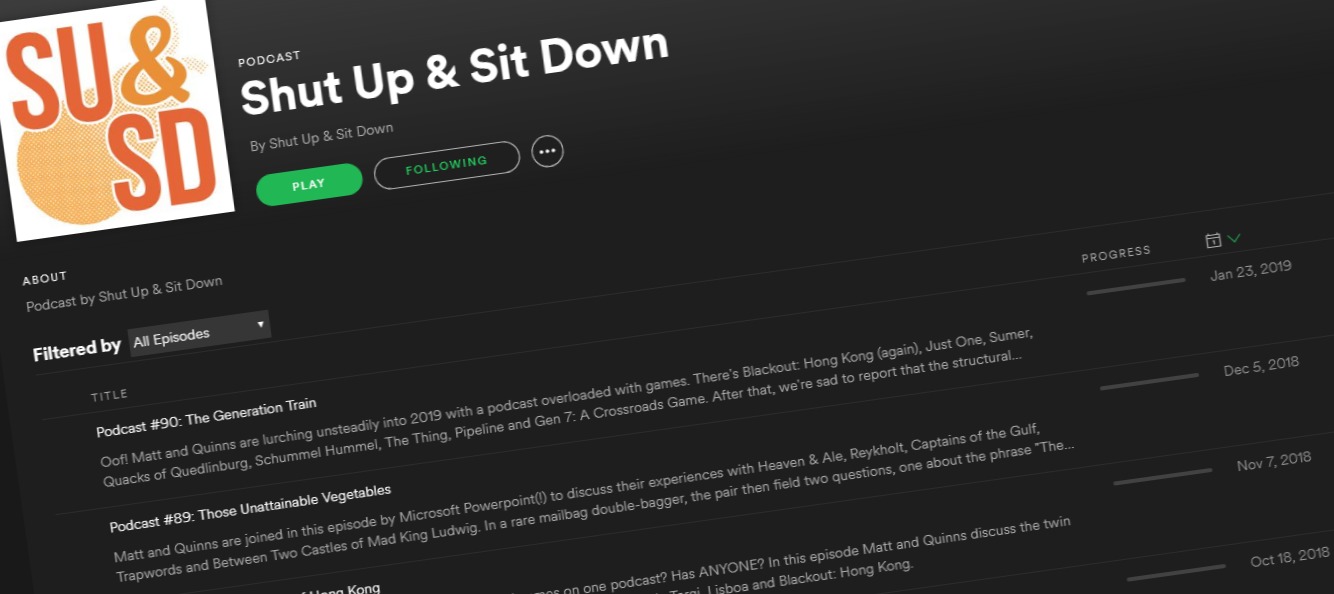 Quinns
: Good news, everyone! The SU&SD board game podcast is
now available on Spotify
. If you'd like to listen to it, it can be found there now, in addition to the other places where it can usually be found. A short FAQ follows.
Q: Can I now listen to the SU&SD podcast on Spotify?
A: Yes
Q: Will brand new episodes of the SU&SD podcast be on Spotify?
A: Yes
Q: Using Spotify, can I now put the SU&SD podcast into my ears?
A: Yes
We hope that clears everything up! If you have any further questions about the SU&SD podcast being on Spotify, please leave a comment and I'll see if I can help out.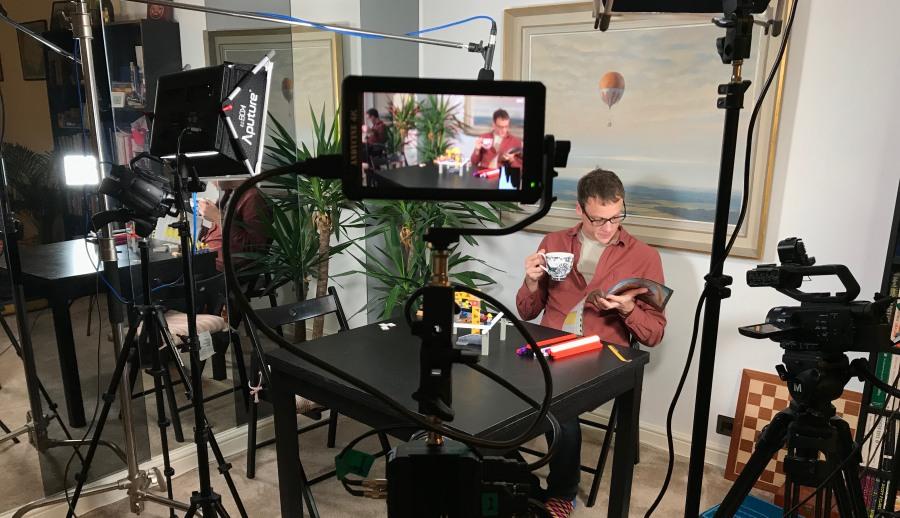 Quinns
: Hello my board-based bosom buddies! Shut Up & Sit Down's misadventures on Twitch will be continuing, live, any minute now, 
right here on our channel
. You can expect the show to run from 7pm GMT to 10pm GMT.
This week will be especially worth your time because we're playing a game that isn't even out yet- the next dexterity game from the makers of Flick 'Em Up and Junk Art, it's Men at Work!
If you've not joined in the fun on our Twitch streams yet, lemme tell you, it's an absolutely fantastic time. Our Twitch commenters are routinely a lot funnier than the stream itself, and as hosts we're really starting to find our groove.
In other words, try it! You might just like it.
Time for me to join the others and take my place. I'll see some of there!