a surprise pterodactyl, vomiting into a trumpet, cereal box fiction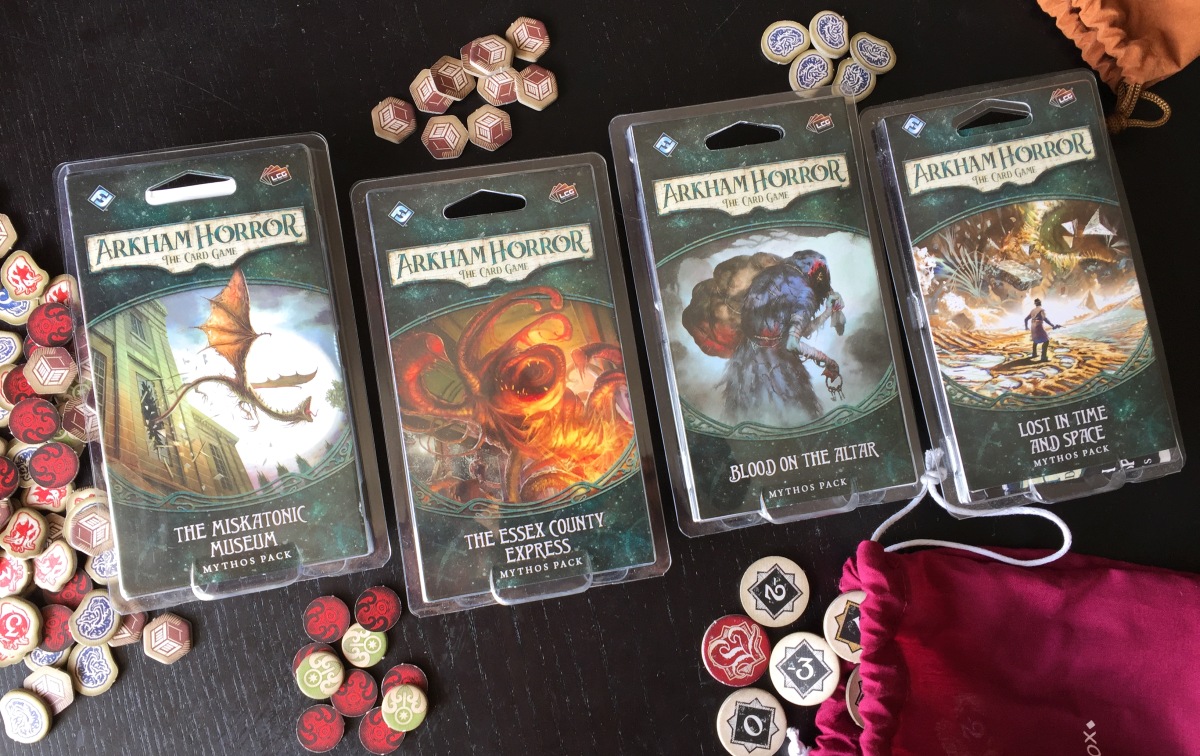 Quinns
: So, we're seven months on from when Matt and I first peeled the delicate outer membrane from the otherworldly Arkham Horror: The Card Game (otherwise known as 'shrink-wrap').
We were stunned at how much fun we had
. After years of rolling our eyes at Fantasy Flight's Lovecraft products, we found that inside this small, unassuming box was an absolutely electric experience. I was as surprised as anyone when I announced that it was
my favourite game of 2016
.
Now, you'll remember that while you can go back and play this game's scenarios on "Hard" and "Expert" modes, most of the appeal is in the first playthrough, making each new expansion pack feel like a long-awaited episode of a favourite TV show. You call your friends over, microwave some popcorn, put the popcorn in the bin so nobody can get grease on the cards and sit down to see what happens to your characters (and their decks!) next.
Which begs a question. Now that the first full campaign has been published (seven expansions that make up The Dunwich Legacy), how's this TV show doing?
And I think most players would answer you the same way. A small laugh, a faraway look, and then they'd say "Oh, man. It's good. And... weird."
the cutest of planks, I want to be auntie, torso-sized guns, razorwings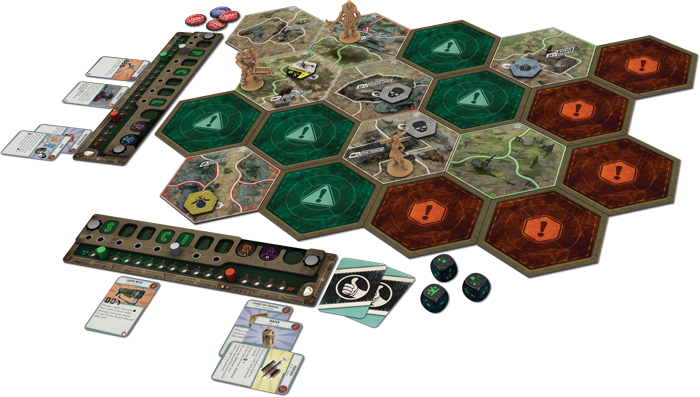 Quinns
: Hold onto your hats!
Twilight Imperium 4th edition
wasn't the only news-belch to erupt from Fantasy Flight Games' silky gullet this week. For many folks the bigger announcement was 
Fallout: The Board Game
. The world's most popular post-apocalyptic video game franchise is finally coming to tabletop*.
Releasing in just a few months, the game will offer 1-4 players the chance to steer a tiny plastic miniature through the wasteland, racing the other miniatures to complete objectives and thereby acquire the most "Influence".
Reading the preview, it sounds like the game's trying to offer an irradiated sampler platter of what you do in the video game: Scrounge rare loot, level up, tangle with radscorpions, align yourself with factions and resolve the occasional moral quandary.
Sounds good, right? Well, here at SU&SD we're keeping our feet off the excitement-ometer for the time being, and here's why.
a gutted game, an over-large uniform, nicotine discs, a rat in a trap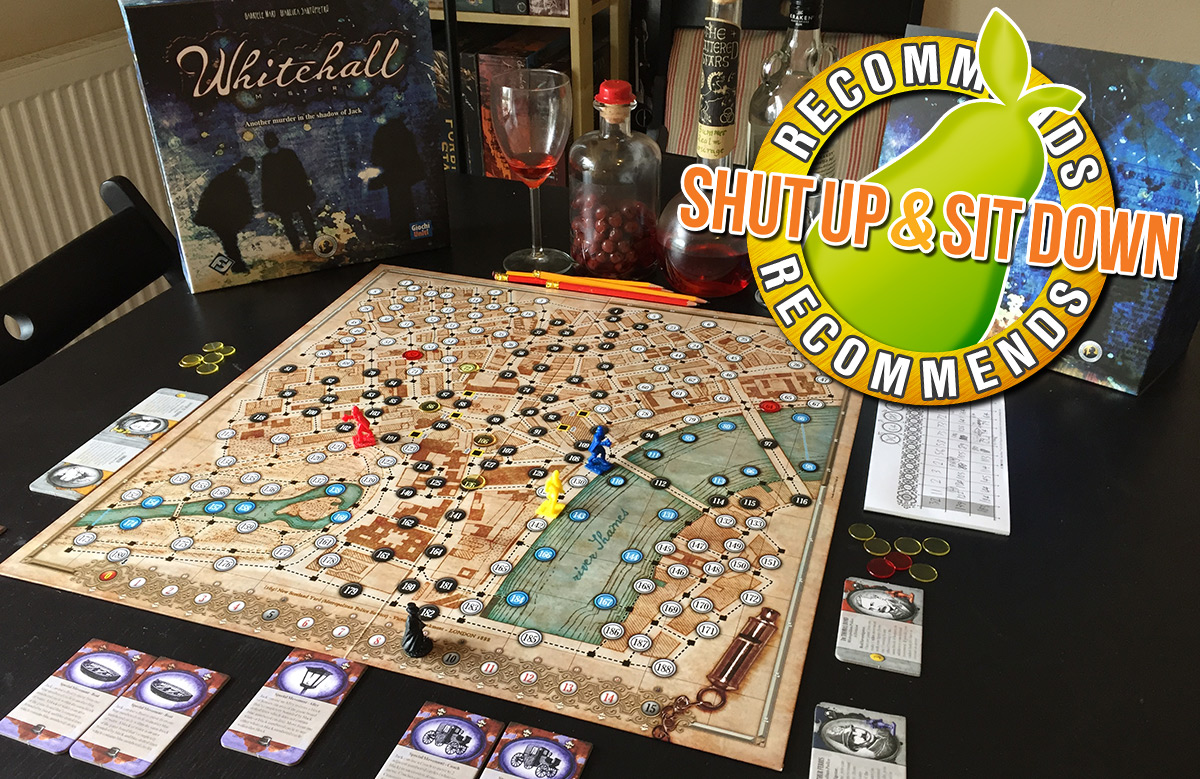 Quinns
: Career Shut Up & Sit Down fans might remember our
2013 Halloween Special
, where we reviewed a game called
Letters from Whitechapel
. This was a beautiful, heinously tense game where one player controls Jack the Ripper, facing off against a team of police players who hunt him through the streets of London like a wild animal. It would be in ill taste to say that we were charmed by that box, but Paul and I would both have to admit to being seduced. What a puzzle. What a board! What fabulous 
pressure.
Fast-forward to 2017, and it was only a couple of months ago that I was arching my eyebrow at the announcement of a spin-off titled Whitehall Mystery. I read the preview articles and couldn't for the life of me figure out what I was supposed to be excited about.
This week review copies of Whitehall Mystery stepped out from the foggy alleyways of publisher Fantasy Flight, and I gave it a play. And you know what? There's now egg on my (blood-flecked, murderer's) face.
I think this is the best hidden movement game ever made.
cybermats, a tacked-on tyri-on, punic puddings, the Kjasjavikalimm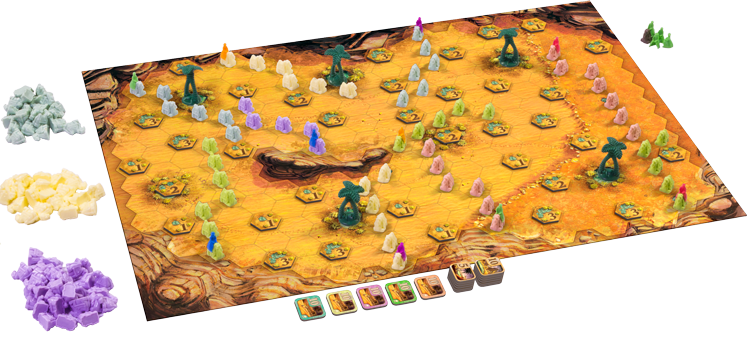 Quinns
: GOOD MORNING. That noise you hear is me cranking the Games News press, pumping out hundreds of thousands of individual copies of this for all of you, our fine and beautiful readers.
Paul: And THAT noise you hear is me pedalling away on my bike, after hurling THIS, your very own copy, onto your doorstep. Look at me ride! A dog is chasing me! You look down at our headline…
Quinns: ANOTHER CLASSIC REBORN: Just like Tigris & Euphrates, Ra and Samurai, Reiner Knizia's Through the Desert is back in a shinier, sexier incarnation, care of Z-Man Games. Will this be yet another refurbished classic that we fall dramatically in love with?
a terrible dollar, level 10 cats, romantic comedies, drinkin ur sunlight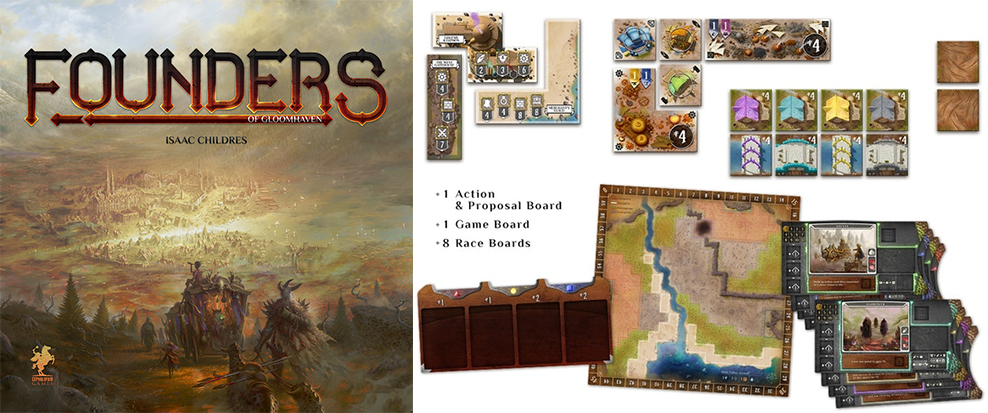 Quinns
: Paul, I understand you enjoy placing illustrated tiles on a grid.
Paul: I hope this is alluding to the Kickstarter for Founders of Gloomhaven, and not my rare sex fetish.
Quinns: Exactly that! Wait, what?
Paul: You haven't heard? Founders of Gloomhaven is board gaming's latest Kickstarter smash hit. Remember Kickstarter fantasy co-op adventure Gloomhaven? Well, Founders of Gloomhaven is a second game from designer Isaac Childres set in the same world, but this time he's offering a competitive game of building a city featuring "a unique mix of tile placement, action selection, hand management, worker placement, and blind bidding."
Quinns: It sounded like you said "rare sex fetish."
Paul: Founders of Gloomhaven has already raised almost $300,000, and it still has twenty-four more days to soar past its funding goal.
bananas and fascists and farkles and feelings and mutants and jellies and MORE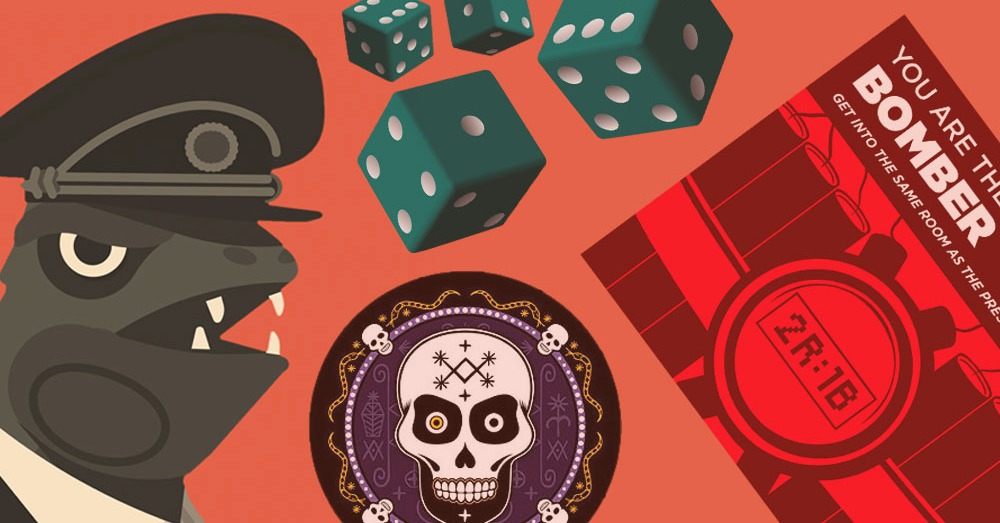 Quinns
: Ladies, gentlemen, non-binary folks, and anyone else who's left a comment over the last six years along the lines of "ARRRGH STOP MAKING ME SPEND MONEY." Today, SU&SD amends for its capitalist crimes.
We talk a lot on this site about how we want board games to be "for everyone", but to an awful lot of people the games we recommend are prohibitively expensive. That said, putting together an amazing board game collection can be cheap. Below, we've assembled a list of the very best games that could collectively cost you less than ten bucks, depending on your situation.
This isn't some unsatisfying sampler platter. What lurks below is a moveable feast of some of the greatest games ever made. Were you to gather all of these games, I'd prefer your collection to ones I've seen costing $1000.
If you approve of this feature, please do share it far and wide! It represents a lot of work for both Team SU&SD and our donors, who we bothered about cheap games we might have missed (special thanks to subscribers Amanda and Jeff, who were especially great).
Let's get started.
clinical immortality, a cranky wonder, sweet sweet telenets, hot hot birbs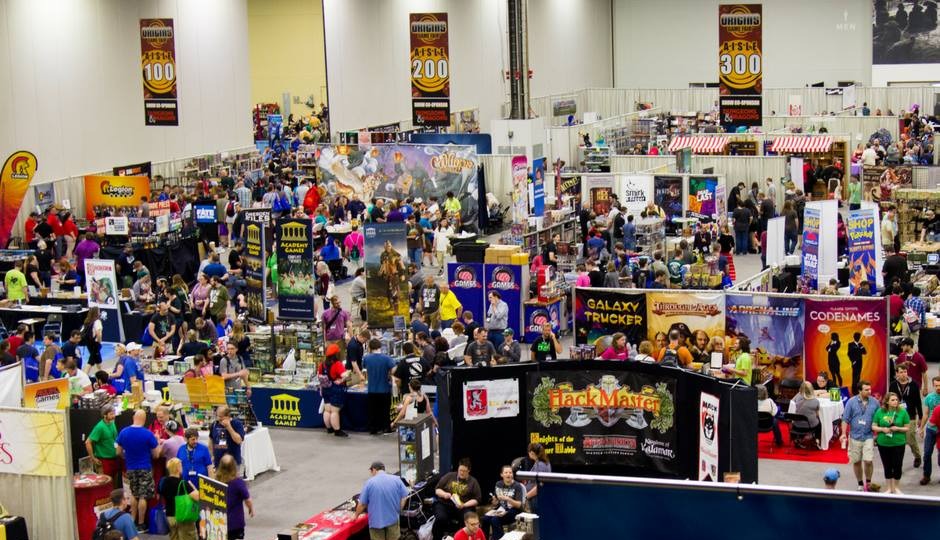 Cynthia
: Date: June, 2017. Subject:
Origins Game Fair
.
Known in the United States, at least, as Gen Con's quiet but friendly little sibling who lives in Columbus, Ohio. Also known for revealing major summer releases well in advance of Gen Con.
But what really goes on at Origins? Shut Up & Sit Down was curious, so I donned my best black hoodie and infiltrated the scene. Slipping past the bronze statue of Arnold Schwarzenegger that guards the convention center, I entered a bustling space filled with thousands of gamers. Fortunately I seemed to blend in, and… oh, alright. It was just a great con.
Locals and industry people were open and nice, it was easy to get into events or find gaming space at the last minute and, above all, the Columbus Convention Center is a quick walk from the North Market, where there's all kinds of good, nutritious food like Vietnamese noodle bowls and donuts and gourmet ice cream.
retired canadians, packed bladders, a labour of love, yakkity snax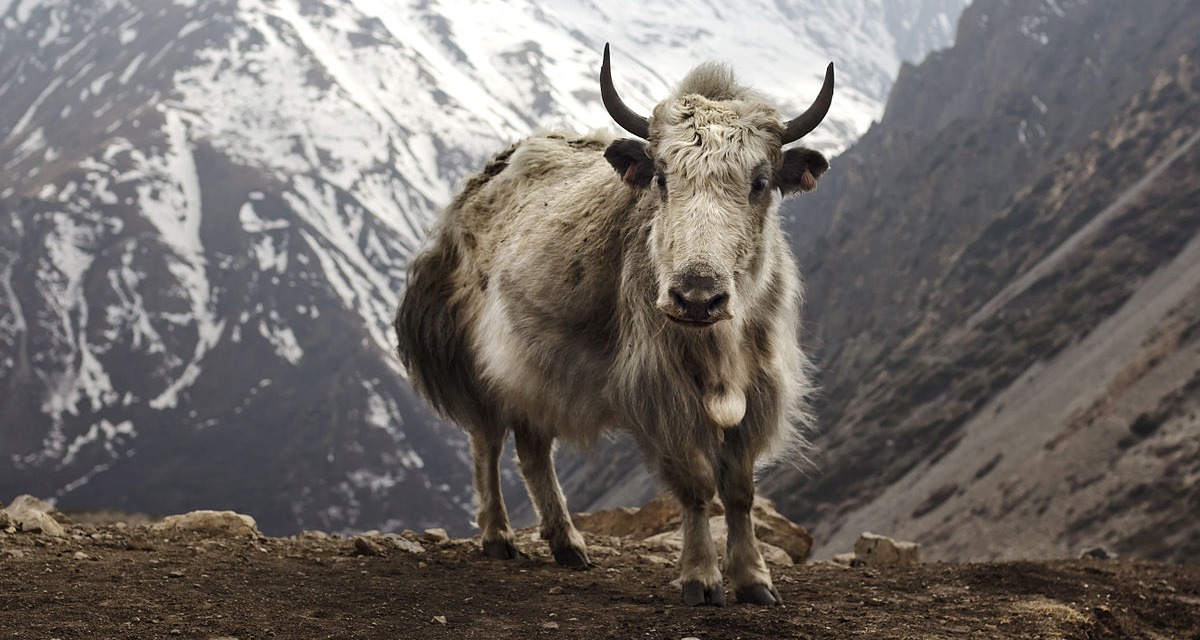 Paul
: For the 90% of the Earth's population that lives in the Northern Hemisphere, we are now well into HOT SUMMER FUN. Maybe. Probably. Unless you're somewhere that doesn't tend to have so much HOT SUMMER FUN, like maybe Greenland or a part of Russia where there is just a yak.
Quinns: Yaks can be pretty important, you know. When I was backpacking in Tibet they were a cornerstone of agriculture. Yak dumplings. Yak-stuffed bread. Yak butter tea.
Paul: Yak butter tea. What was that like?
Quinns: Well, try to imagine what something called "yak butter tea" might taste like.
Paul: OK.
Quinns: It tasted exactly like that.
Paul: Is this yak anecdote going anywhere?
Quinns: No, I think I just slept funny
Paul: Should I get on with the news?
Quinns: NEWWWS
vigilante folding, quilliams for president, look at my lambs, pumped 4 gems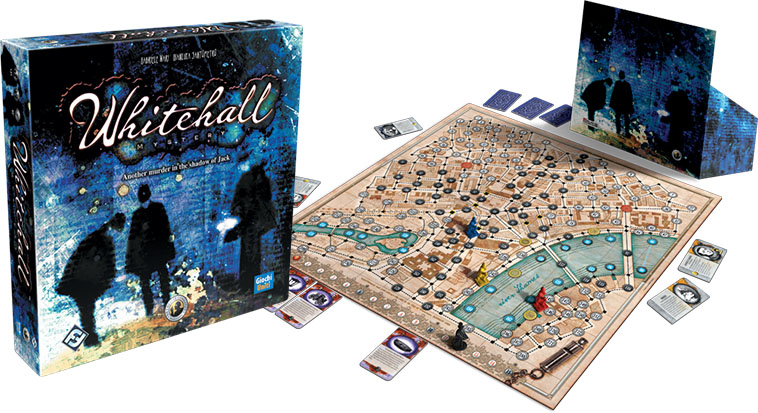 Paul
: Right then. That's another whole heap of stories loaded into the Games News trebuchet and ready to be launched into the world. What do we have this time? Seems like Vikings, rampant global sickness, gem hoarding and…?
Quinns: Murder.
Paul: Oh yes. Murder. Seems there's always a lot of murder in board games.
Quinns: Gotta give the public what they want. Shall we fire this thing, then? We should let loose the news that Fantasy Flight Games are releasing the new Whitehall Mystery, a standalone cousin to SU&SD hidden movement favourite Letters from Whitechapel.
pasta money, architectural aluminium, from horses to robots, why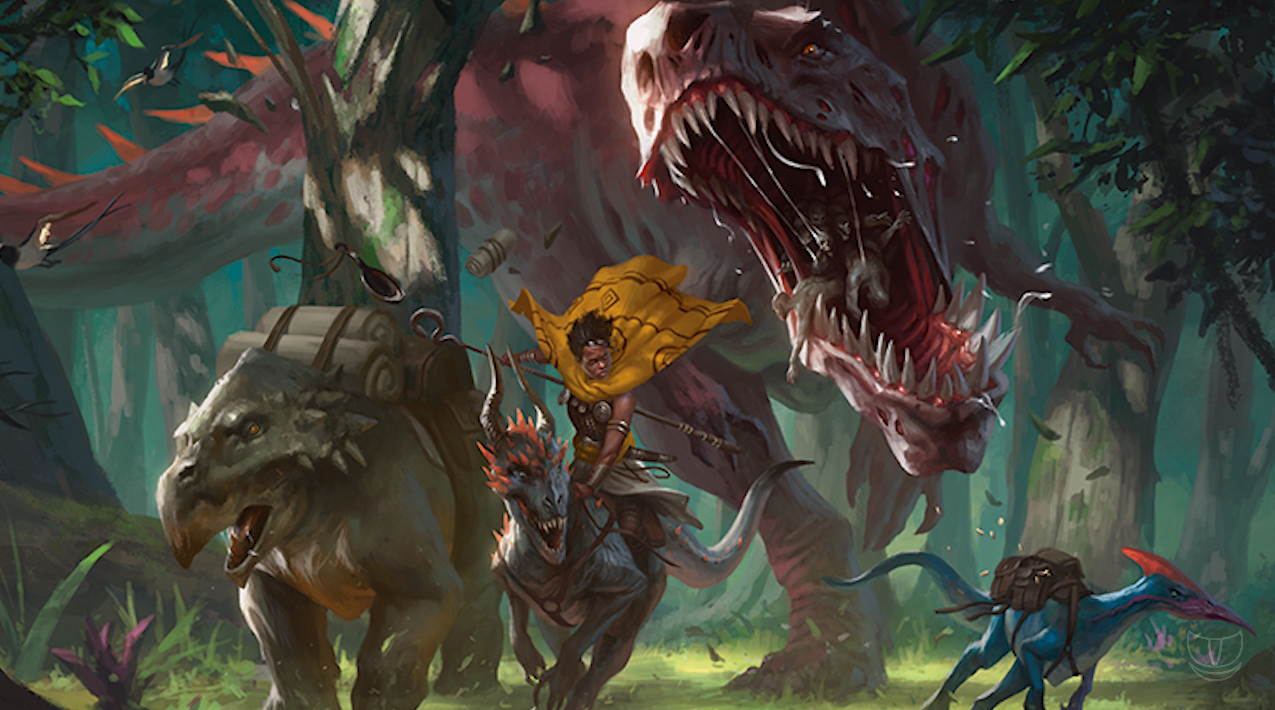 Quinns
: Morning everybody! We've got good news and bad news for you. The good news is that during last week's "
Stream of Annihilation
" where Wizards of the Coast announced a whole load of new Dungeons & Dragons products via Twitch, we found out that dinosaurs are coming to the D&D world!
The bad news is that they seem to have zero interest in renaming the brand "Dungeons, Dragons & Dinosaurs", or DD&D. Imagine! After a few more years of announcements they could be selling Dungeons, Dragons, Dinosaurs, Diplomats, Dinghies, Derby's and Dancers, or DDDDDD&D.
Paul: A couple of board games came out of this announcement. We're getting the Dungeons & Dragons: Tomb of Annihilation Board Game, which can be combined with all those D&D board games that came out in 2011, and we're also getting Betrayal at Baldur's Gate. Which is--
Quinns: Oh no
Paul: Which is a Dungeons & Dragons-themed version of fabled box of nonsense Betrayal at the House on the Hill.
Quinns: Oh, no.