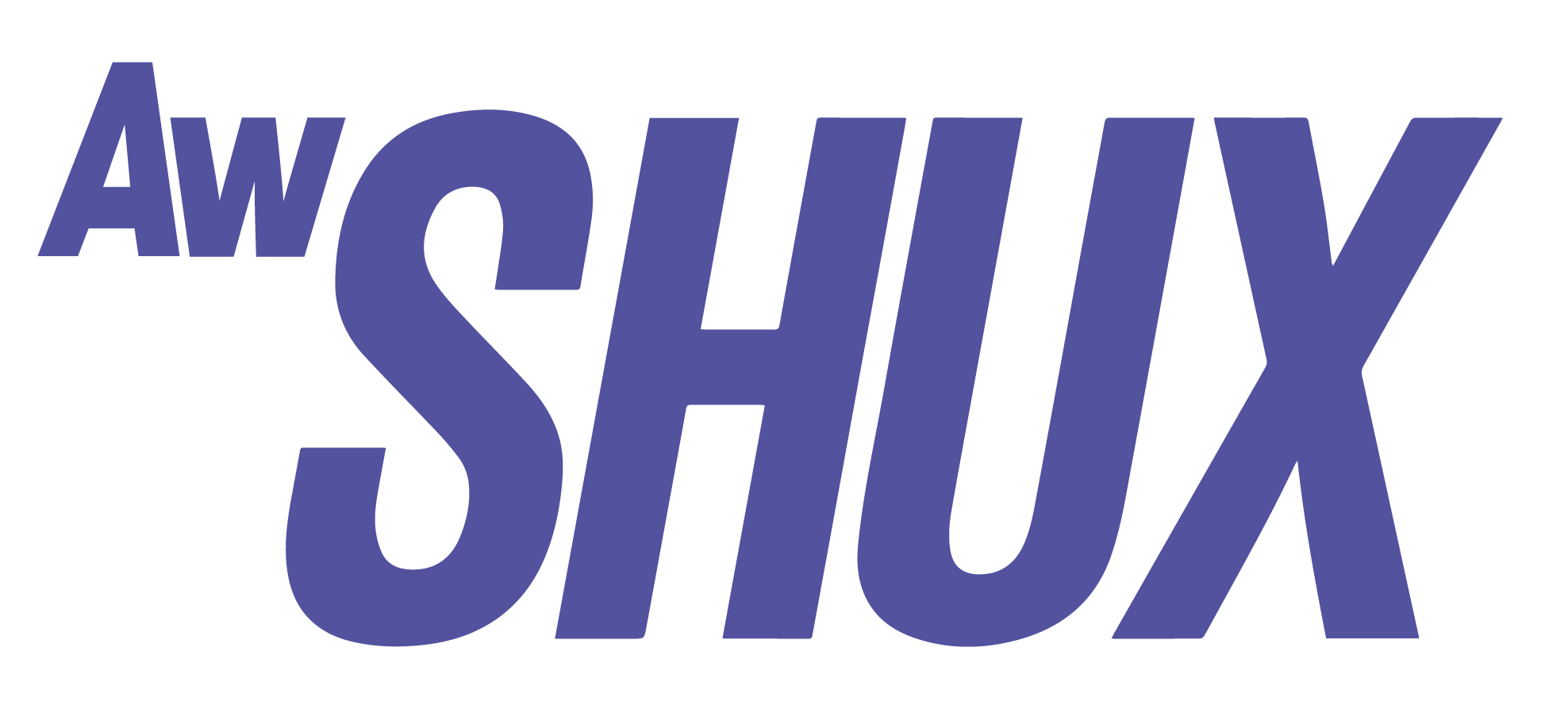 We're doing it again! The very third AwSHUX, short for "Away SHUX"! October 22-24, 2021. A digital event where we bring a few of our favourite bits of the physical show and contort them into an online world, 100% free for attendees.
Luckily, doing things "on the internet" is where it all started for SU&SD, so we're on very comfortable footing. We also can't wait to bring SHUX to all sorts of people who would never normally be able to travel to Vancouver. An online show opens up some "dream" opportunities for us that we might never have otherwise had with geographic and budget impossibilities.
This continues to be a tough time for publishers and we're going to do all we can to give back to those folks who give us all so much, and we're going to give our attendees an opportunity to do the same. Here's what we're planning:
1. Community
· We've heard over and over again that what sets SHUX apart is how friendly and welcoming all of our attendees are. Naturally, we've put our top scientists on figuring out how during AwSHUX you can all connect and chat together, over the internet. Can it be done?! We think so, yes.
· SU&SD has always stood for having fun, but that can't happen unless everyone feels comfortable. Our goal is to create the safest and most inclusive space ever seen online. If you're rolling your eyes, you've never been to SHUX, because this event truly is about every single person in attendance looking after each other.
· People travel from around the world to come to SHUX, and now you can bring your favourite chair from home, because this year the world is coming to you!
· Do you love digital board gaming? Are you well-versed on one or some of the popular platforms (Tabletopia, Tabletop Simulator, Board Game Arena or others) and want to share that knowledge with those new to digital games or to a certain platform? If so, we'd love to hear from you! Having teachers to welcome attendees into digital gaming with comfort, patience, and passion has been so wonderful at the past two online shows, and we'd love to continue it! If you're interested in volunteering some of your time and energy at the show, please reach out at [email protected].
2. Playing board games
· Playing our favourite games and finding new delights is what cons are all about. We're partnering with Tabletopia again to bring you thousands of games for you to play with other attendees, for free. Whether you're on your own or traveling in packs, we'll be using all the tools at our disposal to get you online and playing games in a silky-smooth fashion.
· Play from home with the SU&SD team! We've had some awesome experiments on Twitch, and we're ramping that up to 11.
· What if we told you that in playing games online (or from home during the show), you could win prizes? It's the truth!
3. Incredible live events and special guests
· We will be running ONE Twitch channel 12 hours a day (with a replay of those 12 hours over the following 12 for a truly 24 hour, international event), 3 days in a row, with incredible live content:
1. Massive live games we will play with everyone watching.
2. Live plays of some of the show's hottest launch titles.
· Many of our favourite convention memories are playing a game with a designer or a board game personality I admire – and we'll make sure all our special guests are out there mingling and playing games, so keep an ear out for that recognizable voice in the games you're playing…
4. An online Expo hall brimming with potential and excitement
· Seeing, trying, and buying the newest games the industry has to offer is a buzz that's very hard to capture outside of a physical convention. But we have a plan! It involves a 'virtual' hall where scrolling down the page feels kinda just like walking down the concourse.
· Stop in when a game catches your eye to see a demo, ask a question, or sit down and play a couple rounds!
· SU&SD merch with some new designs dropping!
· Are you a publisher interested in getting in on AwSHUX'21? Contact us at [email protected] for more info!
– – –
Shut Up & Sit Down was founded to highlight & amplify the countless incredible folks who make up this hobby, and we see AwSHUX as a perfect opportunity to do exactly that. We'll be working closely with exhibitors, indies, guests, and creators so that their work pops off the page and into your home.
Of course we're disappointed to not be neck-deep in planning the usual convention that we and you love. However, we take heart in knowing that the people who mean so much to us in this hobby – in this community – will still be able to meet up, safely, from their homes this October.
We greatly look forward to a future where we can all be together again, laughing and making new friends over the gaming table. We know that this hobby that's done so much to bring us all together has the power to reunite us once more.
Be safe, be kind, and stay well. Keep an eye on Twitter and the SHUX website for more AwSHUX and SHUX'22 announcements, and as always we're just an inbox away if you have any questions or comments. Connecting has never been more important, and as a platform that aims to bring people together, we want you to know that we are here for you.
– Team SU&SD