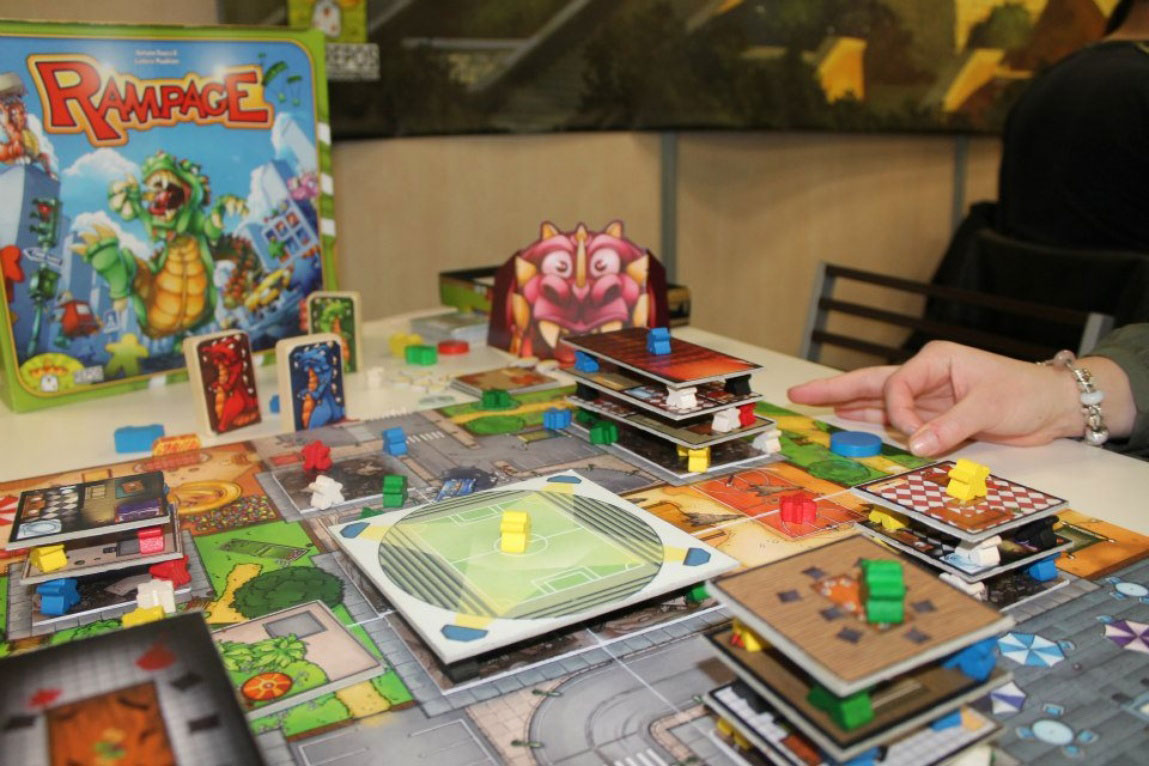 Quinns: We're used to board games testing our brains, reflexes, even our privates. But lungs? That's a new one.
Enter Antoine Bauza's Rampage, which should be landing this year. Bauza's one of our favourite designers here at SU&SD, having crafted 7 Wonders and Ghost Stories, both of which are capable of collapsing your face into deep thought like a strong man might fold a deck chair.
With Rampage, 2-4 players will be dropping their wooden kaiju monsters to crush buildings, blowing on civilians to claim their pathetic lives and even flicking themselves at one another in foul, animal anger. Doesn't that sound perfect?
Read More