what's the point of elephants, genuine fury, goat on a plank
This week's video is a playthrough of the outrageously silly and frustrating
Meeple Circus
 -a game so
hot and squeaky-fresh that it isn't actually available yet. Sorry. (If you want to read more, Paul recently tried and
enjoyed it at SHUX
). But if you'll just put that goat and plank
down
for a moment - 
look at who we've got with us in this flipping video? 
Assembling an incredible sort of UK board game supergroup/cabal, this video features guest appearances from Jon Purkis (aka Actualol) as well as Efka and Elaine! (No Pun Included). For the inititated, we'd love to point you towards Jon's song about Pandemic Legacy, and NoPunIncluded's review of Great Western Trail - if only for the shocking revelation that cows are no longer required for fresh milk.
But do go and poke around! Both channels do great stuff, and it's worth noting that just last month Actualol popped onto Patreon. Finally, special apologies to Efka - Matt got a bit too involved in the game and literally wasn't a proficient cameraman. Everyone else: enjoy!
embarrassing dads, a really good candy-based joke, bouncing bags of bananas
Hot dog! At the time of writing
The Voyages of Marco Polo
is ranked as BoardGameGeek's 39th best game 
ever.
 Our team has now comprehensively tested, teased and tutted over every aspect of its complicated machinery to bring you what we think.
That said, our viewers should note that as Englishmen, we still have no bloody idea about that American folk game where someone yells "Marco!" and someone else yells "Polo!", and we're not Googling it on principal.
plodding & prodding, it's a crane not a gun, every flavour of lozenge
OH MY GOODNESS! It's time for a fantastically exciting box.
First Martians: Adventures on the Red Planet
is a game of surviving as the very first colonists on the Solar Satsuma, and keeping your wits about you as your home crumbles like a dunked biscuit.
It's also the sequel to 2012 release Robinson Crusoe, which Quinns didn't get on with very well. What's changed in five years? A lot, we can tell you.
cookie-cutter design, a wobbly foundation for a game, an aussie lolly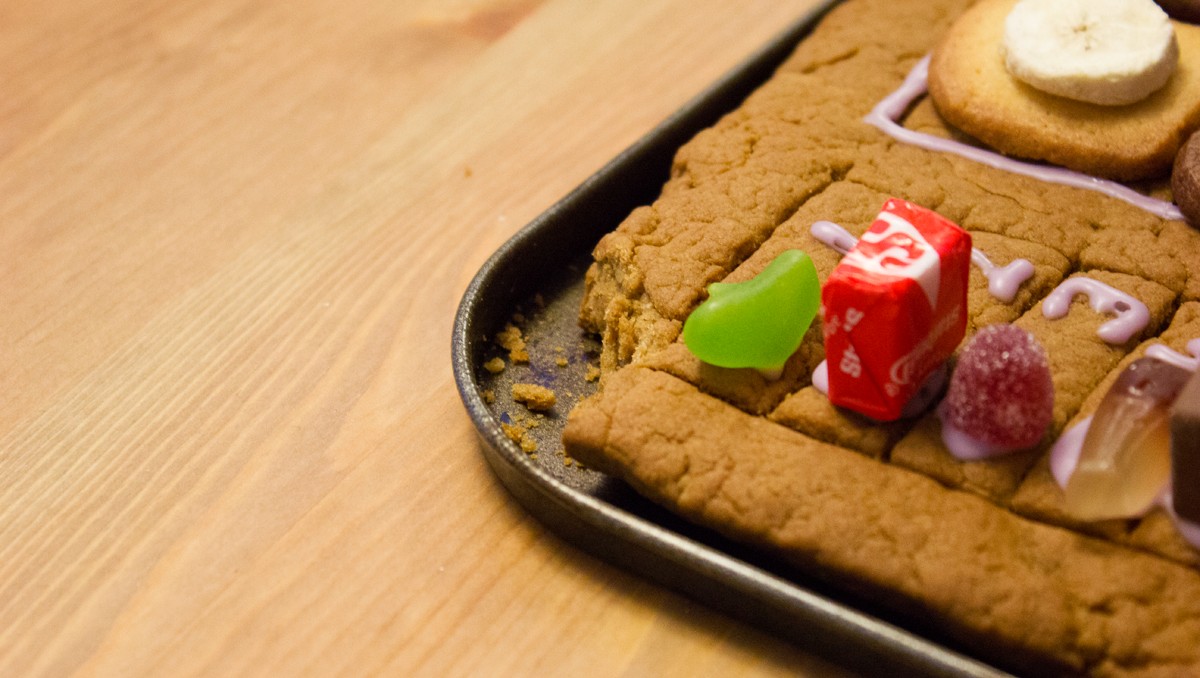 Pip
: In the time it takes my companion/opponent to move his knight to a new square I have broken off a piece of the game board and stuffed it into my mouth, crumbs on my T-shirt volunteering the specifics of my crime.
On the plus side, I am road testing one of Jenn Sandercock's edible games – The Order Of The Oven Mitt – and thus I have a mouthful of gingerbread rather than cardboard. On the less plus side you aren't supposed to eat the board yet and I've just remembered I don't like gingerbread.
The gingerbread debacle happens every year around Christmas. Faced with the dramatic potential of pretending to be a giant devouring a village I will tuck into any number of gingerbread houses and gingerbread folk, trying to ignore my tastebuds. I mention this to make it clear that the gingerbread problem is my own cross to bear rather than anything to do with Jenn. BUT gingerbread is a really useful building material so it's working really well as the substrate for the game.
quinns stop clicking your fingers, number-udders, that's cowboy magic
Hoo baby! The profoundly beefy 2016 game of
Great Western Trail
is finally back in stock the world over. We've had ample time to test its systems, prodding its many rules from every conceivable angle, and today want to tell you that it lives up to the hype.
And thank goodness for that! When was the last time your evenings contained a dose of cowboy magic? It was too long, wasn't it?
a dollop of chaos, a crime soufflé, a misplaced acrobat, and a bloody cat?!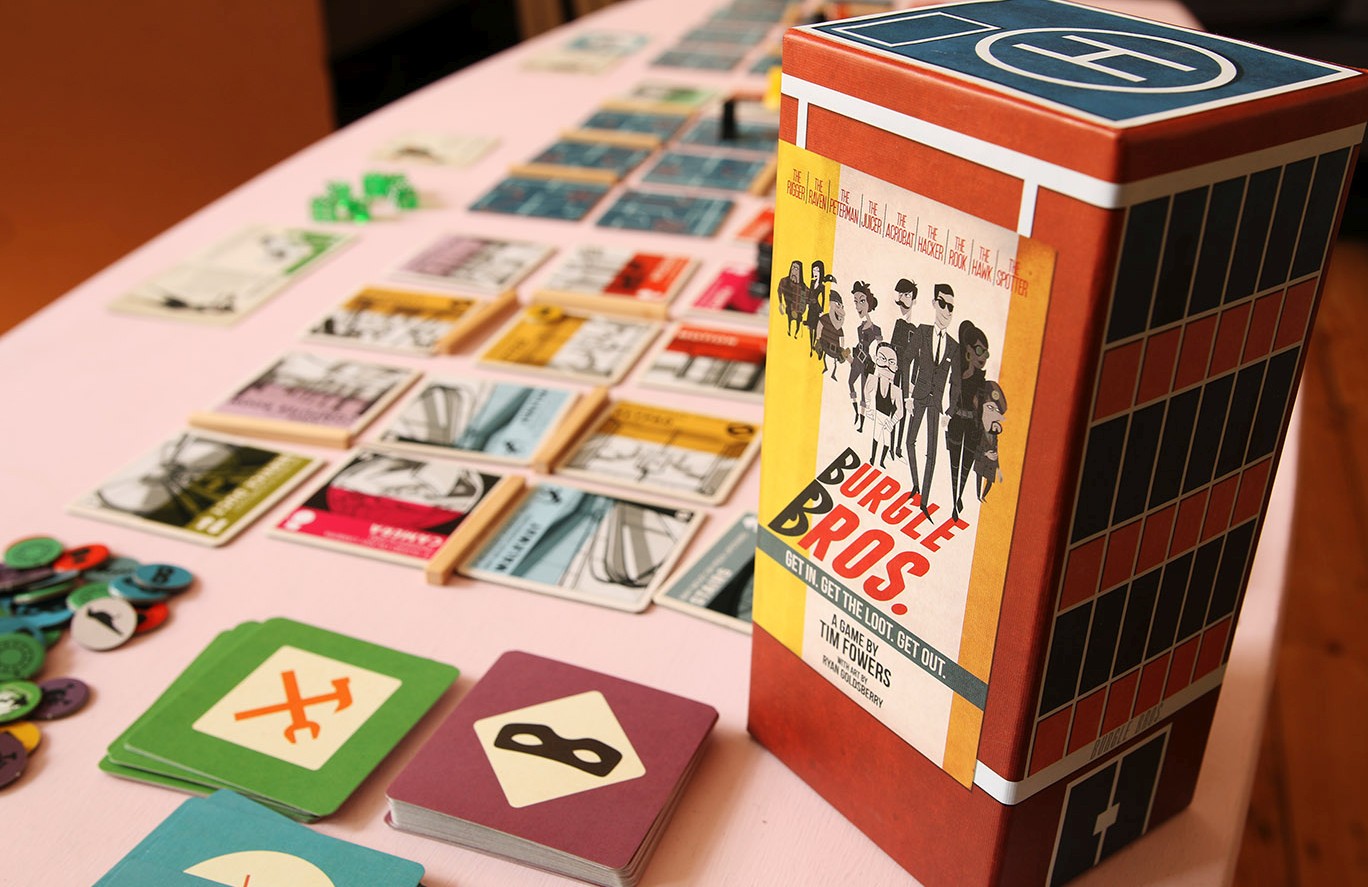 Matt
: Chucking
Pandemic Legacy
in the bin proved to be an uncomfortable day for my board game collection, causing a cardboard-flavoured existential wobble. As much as I love - had loved -
Pandemic
, experiencing the full-fat campaign spin-off had left me wondering if I'd ever bring myself to go back to the standard co-op game that had been such a household staple.
I've spent a while poking my nose around for a worthy replacement, and - for me - I think it might be Burgle Bros.
Dropping two to four players into a classic bank heist, Tim Fowers' has squeezed an almost comical amount of theme and bits and ideas into a box that - being generous - might hold a small shoe. Our intrepid / idiotic thieves have failed to case the joint ahead of the job, so it's up to you and your Colleagues-In-Crime to first find the safes, then crack them, grab the loot, and get out.
never work with animals or triangles, paul's precious intestines, an actual cameo
It looks like 
Watson & Holmes
 isn't the only game that wants to offer something different from 
Consulting Detective!
Introducing Mythos Tales, a game of solving occult mysteries where if you're not careful, you might become a victim yourself. Will Paul Dean crack the case of whether Mythos Tales is a worthy consumer product, or will this be his final review?
We wish him luck.
Spokey Poker, Bi-Men, I thought it would taste of cakes
Who among us can claim that they didn't once dream of growing up to be a master of bicycles? Those debonair doctors of velocity.
The zeal on wheels.
I have good news, friends. It turns out that in the game of Flamme Rouge (French for "Red Flam") you can become a cycleman for no less than 30 to 45 minutes at a time. Clearly we had to give it the full review treatment, and you know what? It turns out that this game is an absolute delight.
Have a fantastic weekend, everybody!
UPDATE: Thanks to SU&SD fan Meeple101 for telling us about the official Flamme Rouge Companion for iOS and Android, which lets you link individual races into a grand tour! What fun.
drop a deduce, the gut-motor, a nice hot loaf of police, elementary you're a dick
A mere thirty-six
years
after the release of the amazing 
Sherlock Holmes Consulting Detective
, the board game industry has leapt into action! This month sees the release of the 
West End Adventures
standalone expansion, and... we're not reviewing it.
That's because this month we're also getting a new English-language edition of Watson & Holmes, and that's EVEN MORE EXCITING. This game takes the original, superlative co-op experience that is Consulting Detective and makes it... competitive. Is this a work of evil genius to rival Moriarty? Or simply an error in deductive reasoning? Let's find out.
Have a great weekend, everybody.
horror-fallow, delicious finland, a lego boondoggle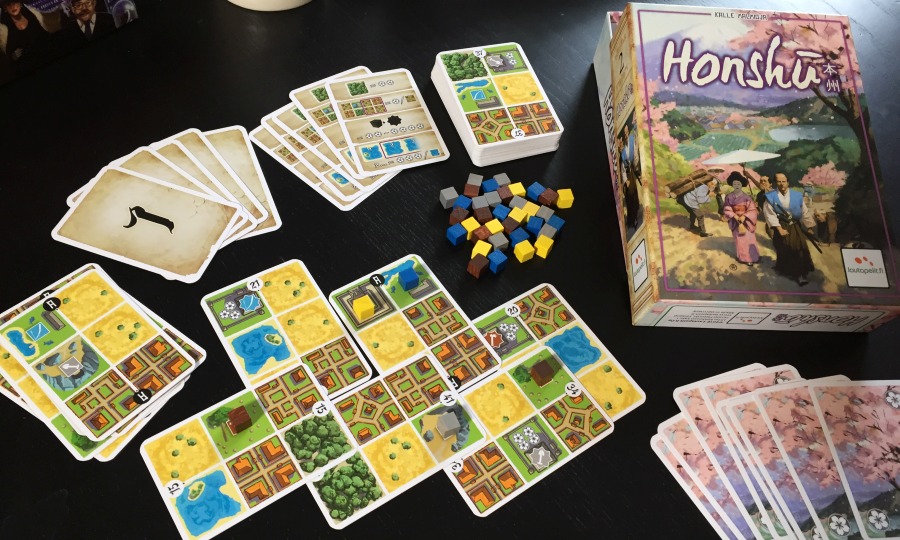 Quinns
: Alright. You see
Honshu
, pictured above? You're looking at one of the most desirable boxes on the planet.
The best thing to come out of Finland since karjalanpiirakat, Honshu made a name for itself during the American convention circuit last year. Contained in its small, peach-tone box are some cards and cubes, and contained within them is a simple card game, and contained within that are Japanese towns of your own design. Players draft cards and tuck them under and over one another in a gentle jigsaw, probing and pondering different arrangements, searching for a high score.
This site's own Paul Dean was convinced after a quick play. So many people were convinced, in fact, that a publisher is finally bringing a shipment of Honshu to America next month.
But should you buy it? Ah, let me help you with that as a European, from the land where copies of this game are considered weeds, and I often have to throw away four or five mouldering copies of Honshu before my breakfast of limppu and kissel.
Honshu is good, but is it "SU&SD Recommends" good? Let's find out.