roland wright, y'all ready for bis, it's fine the keyboard was only £7
Welcome To...
made its debut in
podcast #82
, but now it's time for the real housewarming party: The official SU&SD review of one of the best roll'n'write games ever designed.
Are you a sharp enough architect to assemble three streets, speckle them with swimming pools, dab them with parkland and negotiate with real estate agents and contractors? You're probably not, no. But you'll have a great time trying.
daddy lowlands, glassy-eyed virii, quintin speaks dutch?
This week Paul and Quinns are excited to examine
Lowlands
, a svelte and confident sheep farming game in the style of venerable designer Uwe Rosenberg, BUT WITH A TWIST. At the end of the game your herds
might
wash away in a dreadful storm.
Only one question remains. What wool they think of it?
you'll kill us all, a tin submarine, the bathrobe of mediocrity, with a clove
Please don your protective safety goggles! It's time for some board game mad science.
In a decision that some critics are calling "A fine move," today SU&SD acts with unprecedented boldness to review three games in one video: 2017's Century: Spice Road, 2018's Century: Eastern Wonders and Century: From Sand to Sea, the game you can play if you own both previous games.
Has designer Emerson Matsuuchi pulled it off? Will the boys be anticipating the third game in the series that releases next year? And what does all of this have to do with the Spice Girls?
Click play, and find out.
king of the bobbits, gothic seagulls, shut up and war of the ring
If you were looking for 
one game to rule them all,
War of the Ring
 might be it. This magical game has more than 200 plastic miniatures, 40 pages of rules and a depth that most board games could only dream of.
But what will Matt and Quinns make of it? For one thing, this wouldn't be the first time that Lord of the Rings was accused of being too long.
Click play, and let their opinions seep into your very bones.
THE PROBLEM OF THE INTERNAL, THE PROBLEM OF THE EXTERNAL, Commander J'Pec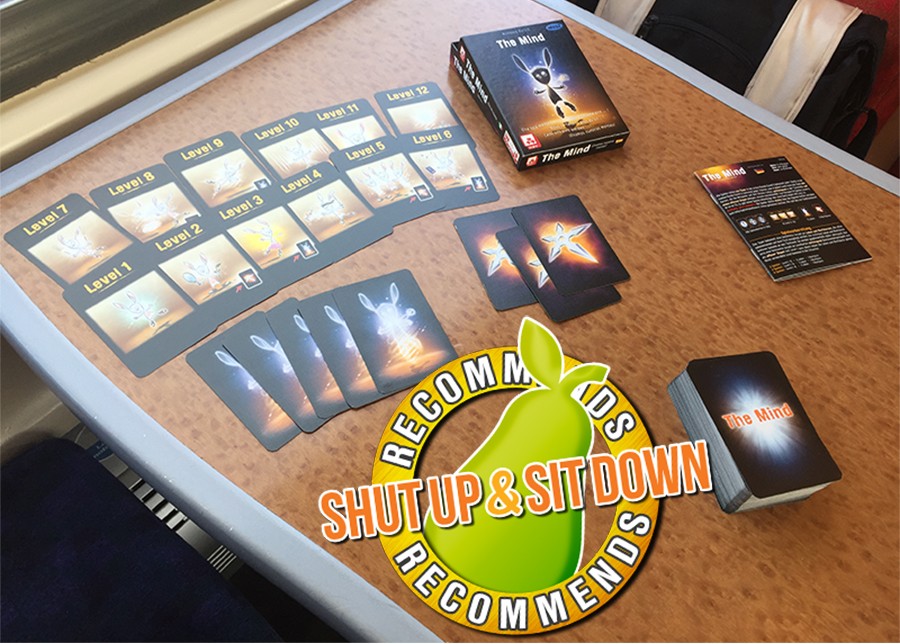 Paul
: The Mind is one of the very best games that I have played this year. In the last twelve months. In the last twenty-four. Brace yourself, plant your feet, tense your muscles and tug that timeline back as far as you want and I think The Mind is still one of the very best games I have played between now and whenever. I have written so much about it and yet I still can't communicate its gentle brilliance.
It's also barely a game, not so much a skeleton of rules as a single bony finger, the sort that would be tentatively and timidly excavated, brush by brush, by archaeologists baffled by both its simplicity and its profundity. How, they might ask, could something so simple be so magnificent?
eaten by a witch, the realm of retail, doritos: cool original
Who's ready to make a sale?
Bargain Quest
is a game about running a shop in a fantasy world, and figuring out the best way to empty the pockets of doomed heroes. Though if they actually manage to slay the dragon? Well, that's just free marketing.
Better yet, Bargain Quest is Matt's new favourite way to get newbies involved in the joys of board gaming. But will he sell Quinns on it? That boy's a famously tough customer...
The Sushi Go Party! review mentioned in the review can be found right here. Thanks to Dice Saloon here in Brighton for letting us film. They're an awesome, friendly shop with a ton of free play space, and locals should check them out.
Rebuffing viking bobbins, A diddly hand of cards, A katamari made of axes
Who remembers Quinns' anciente video reviewe of
1812: The Invasion of Canada
? Well, today we've got a redux for you! It's our review of the latest game in that series,
878 Vikings
, as well as the
Viking Age expansion
.
And boy, those mechanics have stood the test of time. It's still tons of fun to invade a country with a buddy, rolling handfuls of dice together and stretching your armies too far, too fast. Click play and find out why Quinns calls this series the mac & cheese of wargaming.
admirable admirals, a cheeky tug, the insurmountable greed of your nasty space-friends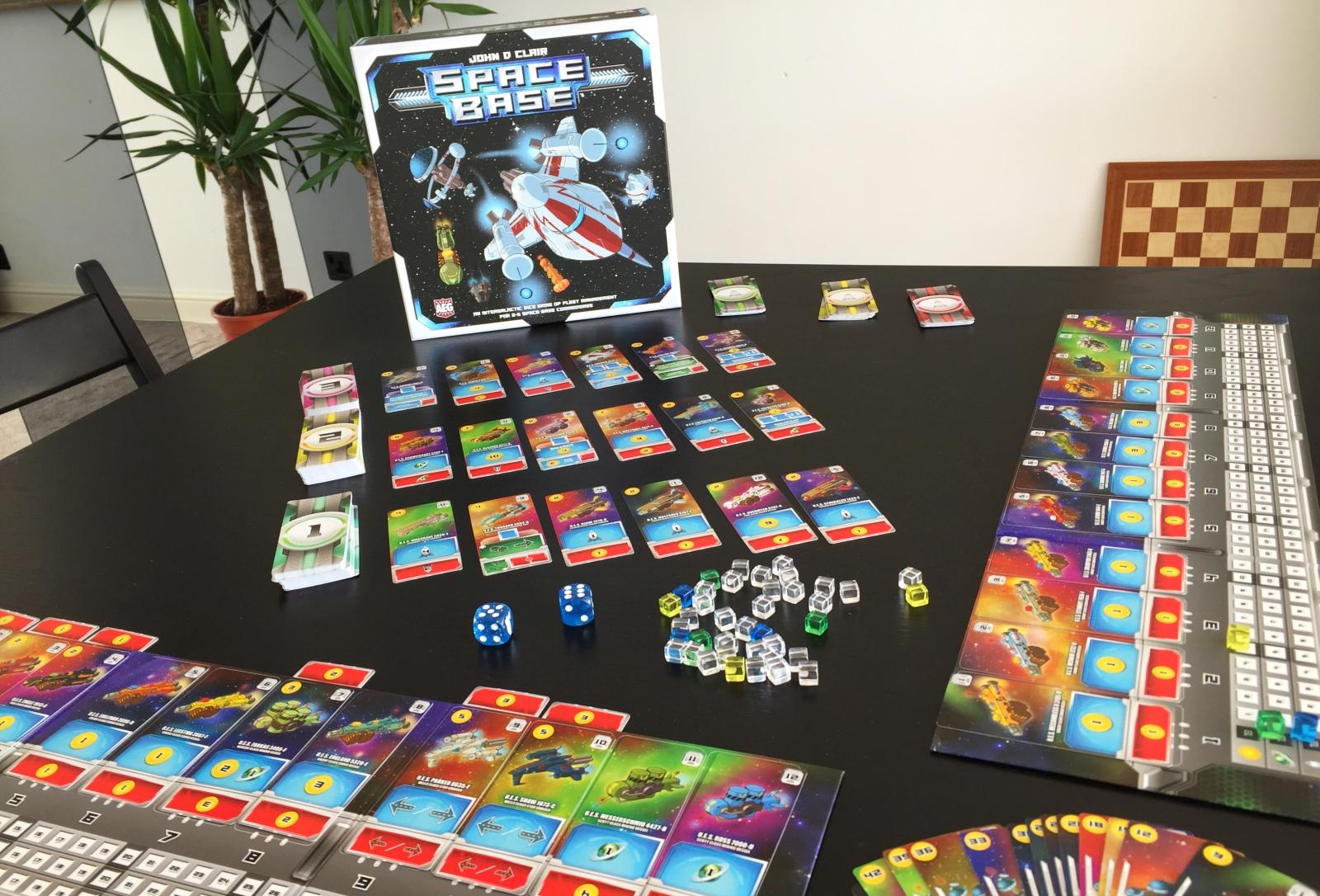 Quinns
: Ever since team Shut Up & Sit Down first borrowed a camcorder and began proselytising and/or squawking about board games, we've been borrowing a line from designer Sid Meier. "A good game is a series of interesting decisions."
But is this true? Six year later, I'm pretty sure that sometimes a good game is one where you roll dice and then nice stuff happens, or perhaps you own a spaceship(!).
Well HOLD ONTO YOUR PANTS, because in the newly-released Space Base all of these things are true. Each player starts with 12 ships that are straining at their docking clamps like greyhounds before a race, and you're going to be shrewdly dispatching them across the galaxy for profit and points.
What you're really doing, though, is designing a slot machine. Won't you listen to me squawk about Space Base? I really like this game.
The cat fell asleep, etymilogical detective, CUMBERBATCH FROM EGGS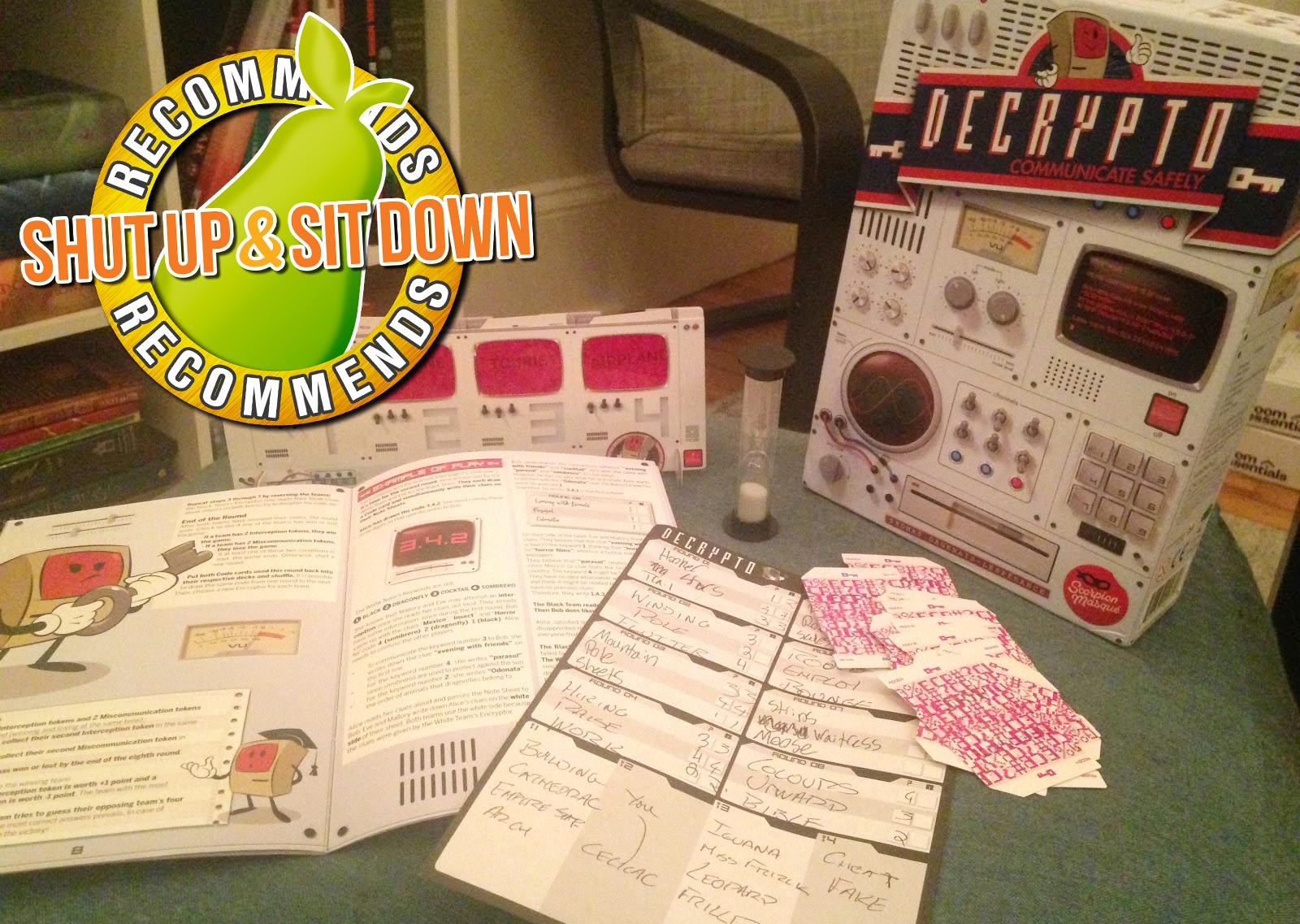 Paul
: I have never, in my life, seen so much frantic, last-minute lying. I've never seen so many misunderstandings over cake. I've never thought I'd have to explain to someone how oil is obviously, indisputably associated with Texas. And I never thought a tiny misunderstanding over a simple word like "heat" could, and would, ruin everything.
But that's Decrypto for you, a game of discord and deception that somehow ends up fraught, funny and absolutely fantastic. It sets you the simplest of challenges and creates the most convoluted complications as you and your friends try to tell secrets out in the open, right in front of each other.
A Kind of Magic, Under Pressure, Mum I'm in a cool pop band
Are you ready for what might well be the silliest and most manic game of the year? This week, Matt and Quinns try out the ridiculous
Magic Maze
and then immediately lose themselves in the expansion, Maximum Security, which has a
worryingly
serious name for something that looks so bright and barmy.
Can they survive the stress of the Magic Maze? Can they escape with their loot? Why are we asking so many questions today? Are you all right? Have you had a good week? Would you like a muffin?