BOLD TRAVELLER! Dare you enter the land of
Ethnos
? There live creatures the likes of which you 
cannot imagine.
 Trolls! Orcs! And what's that, hiding over there in that bush? Why, it's a wizard, laying a 
wizard egg
. It is spring here, after all.
Alright, so the "land" of Ethnos is a bit rubbish. But this is a new game from Paolo Mori, who gifted us with Libertalia in 2013 and Dogs of War the year after that. Surely he has earned a moment of your time? Sit a while, traveller, and listen to Matt and Quinns rave about his latest design.
quinns stop clicking your fingers, number-udders, that's cowboy magic
Hoo baby! The profoundly beefy 2016 game of
Great Western Trail
is finally back in stock the world over. We've had ample time to test its systems, prodding its many rules from every conceivable angle, and today want to tell you that it lives up to the hype.
And thank goodness for that! When was the last time your evenings contained a dose of cowboy magic? It was too long, wasn't it?
a dollop of chaos, a crime soufflé, a misplaced acrobat, and a bloody cat?!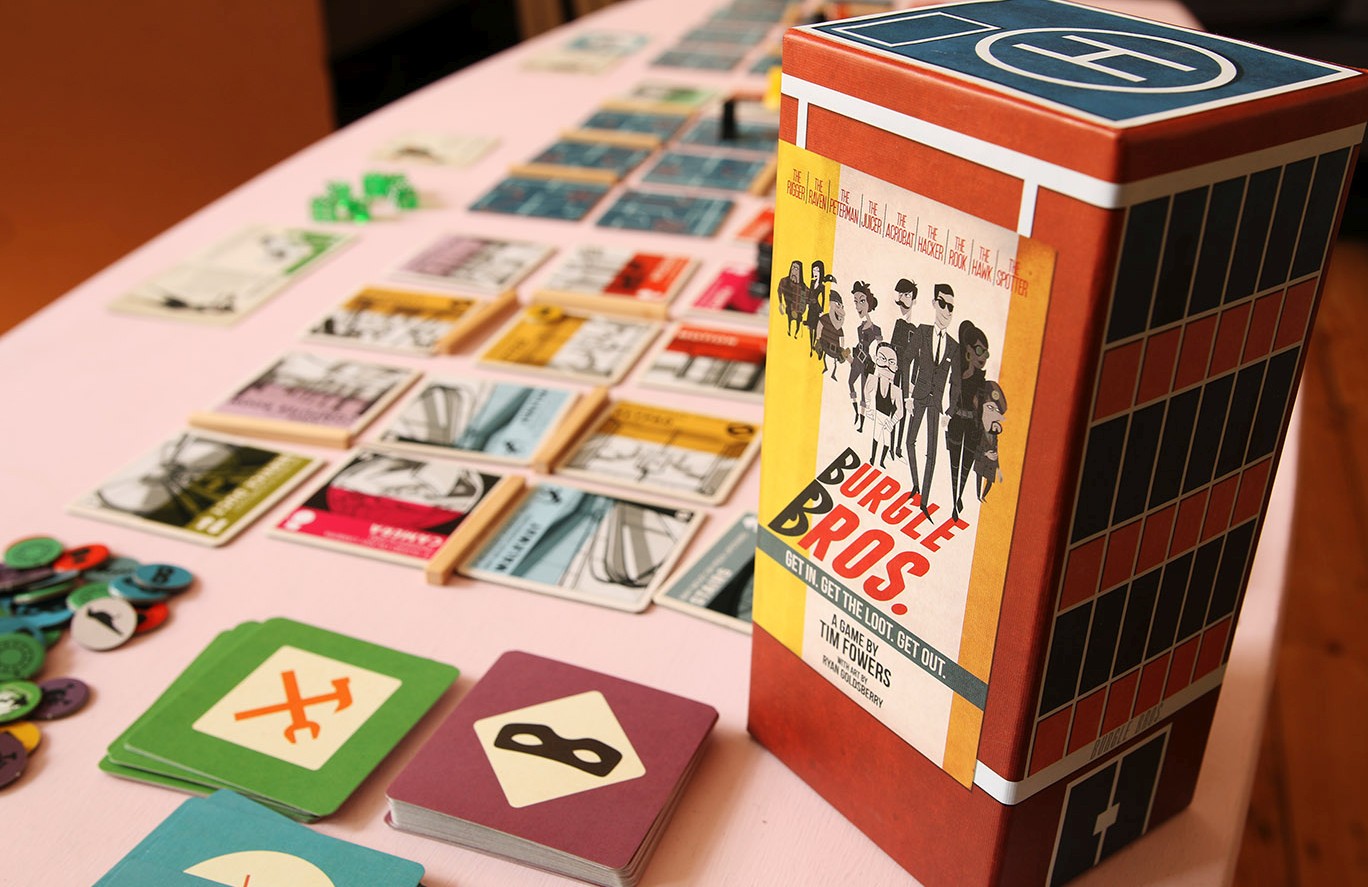 Matt
: Chucking
Pandemic Legacy
in the bin proved to be an uncomfortable day for my board game collection, causing a cardboard-flavoured existential wobble. As much as I love - had loved -
Pandemic
, experiencing the full-fat campaign spin-off had left me wondering if I'd ever bring myself to go back to the standard co-op game that had been such a household staple.
I've spent a while poking my nose around for a worthy replacement, and - for me - I think it might be Burgle Bros.
Dropping two to four players into a classic bank heist, Tim Fowers' has squeezed an almost comical amount of theme and bits and ideas into a box that - being generous - might hold a small shoe. Our intrepid / idiotic thieves have failed to case the joint ahead of the job, so it's up to you and your Colleagues-In-Crime to first find the safes, then crack them, grab the loot, and get out.
i got you yellow, she doesn't want yellow, THE BISHOP!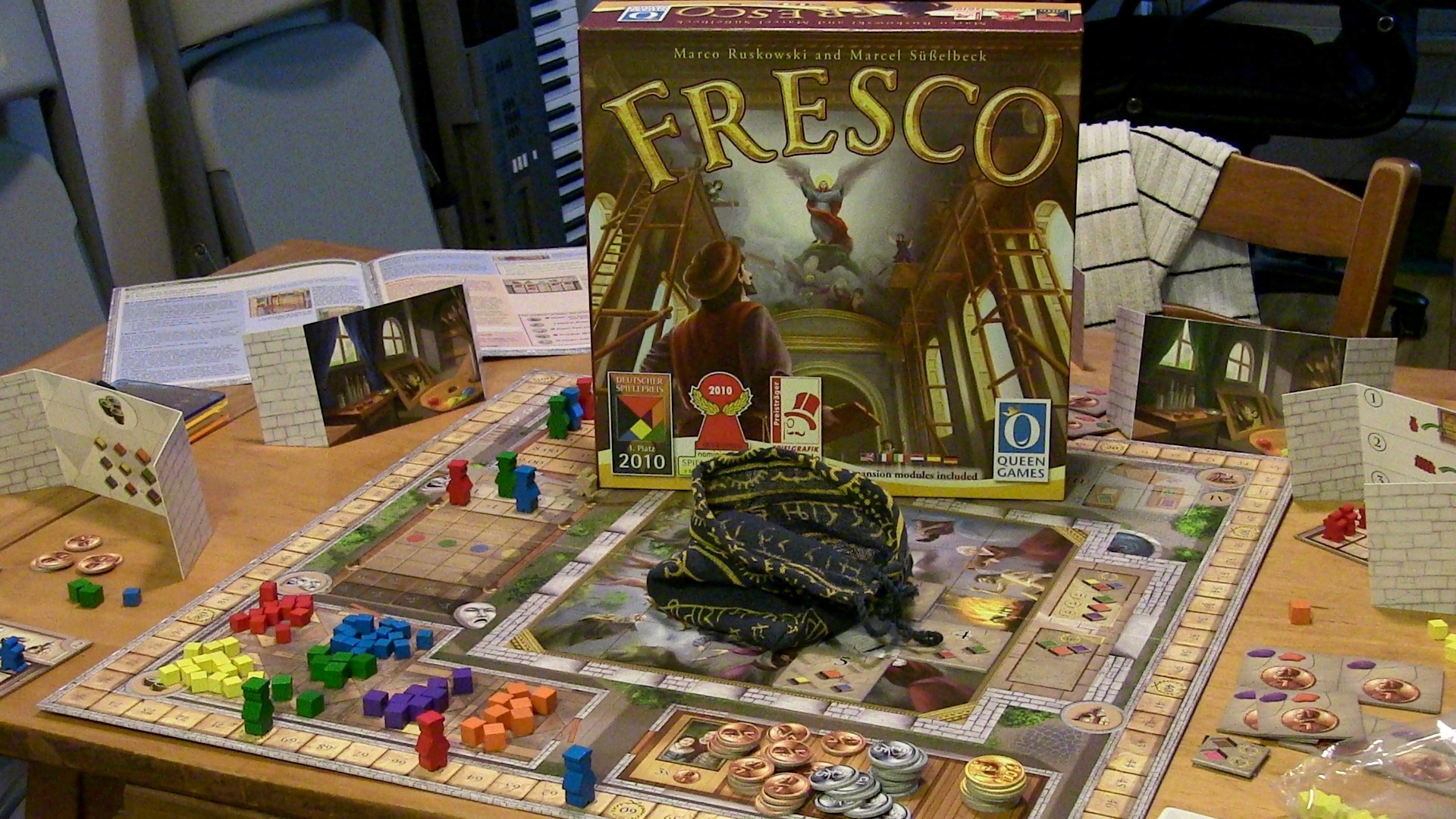 Paul: Here are two things that are absolutely and irrefutably true: 1) I love art. 2) I hate getting up early. Here are two more things that are
painful
in their truth: 1) Sometimes you have to get up early in the service of your art. 2) This feels awful.
Here are three other things that feel awful: 1) When the guy at the market has nothing to sell but combinations of the same sickly yellow paint ("I've got a bit of yellow, some yellow, or lots of yellow.") 2) Mixing colours that you can't then use because someone beat you to the cathedral again. 3) When the bishop buggers off. Honestly, what is the point of bishops?
Here's something that's great: Fresco.
unsightly beans, matching tattoos, quinns are you crying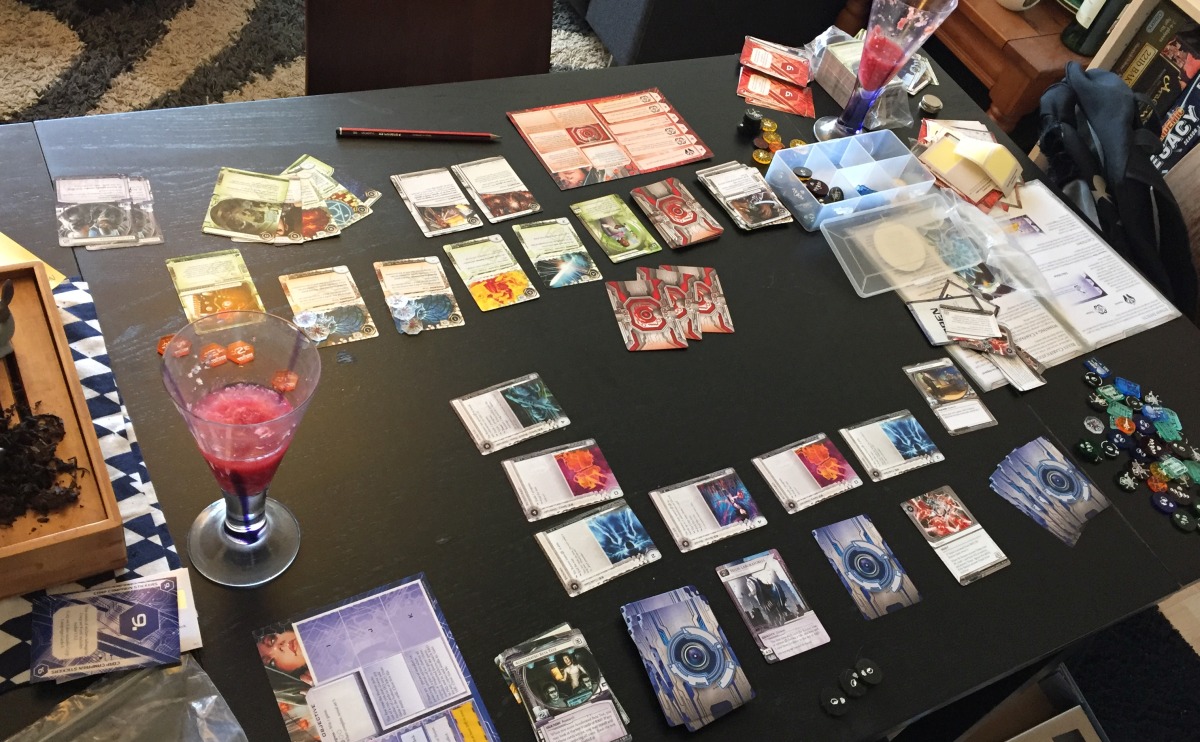 Quinns
: Oof, reviews don't get much tougher than this.
I've just finished playing an advance copy of Terminal Directive, the most dramatic expansion that Android: Netrunner has ever received. This big box introduces not just a campaign to the superlative cyberpunk card game, but the dramatic "Legacy" elements that you might remember from Pandemic: Legacy. As the story unfolds players open new packs of cards, but also destroy cards and cover them with stickers.
Best of all, Terminal Directive is a long-awaited stepping stone for new Netrunner players! Previously if you bought the core set and liked it, you then faced the intimidating proposition of simply starting to buy up Netrunner's forty-two expansion packs. Now you can buy the core set, and then enjoy Terminal Directive's campaign, and then - erm - begin buying forty-two expansion packs.
There's just one problem. After being a zealous advocate for this game for years on end, today I don't play Netrunner anymore. Let's talk about why.
Spokey Poker, Bi-Men, I thought it would taste of cakes
Who among us can claim that they didn't once dream of growing up to be a master of bicycles? Those debonair doctors of velocity.
The zeal on wheels.
I have good news, friends. It turns out that in the game of Flamme Rouge (French for "Red Flam") you can become a cycleman for no less than 30 to 45 minutes at a time. Clearly we had to give it the full review treatment, and you know what? It turns out that this game is an absolute delight.
Have a fantastic weekend, everybody!
UPDATE: Thanks to SU&SD fan Meeple101 for telling us about the official Flamme Rouge Companion for iOS and Android, which lets you link individual races into a grand tour! What fun.
Conversational sex act, Danny DeVito, No no no no no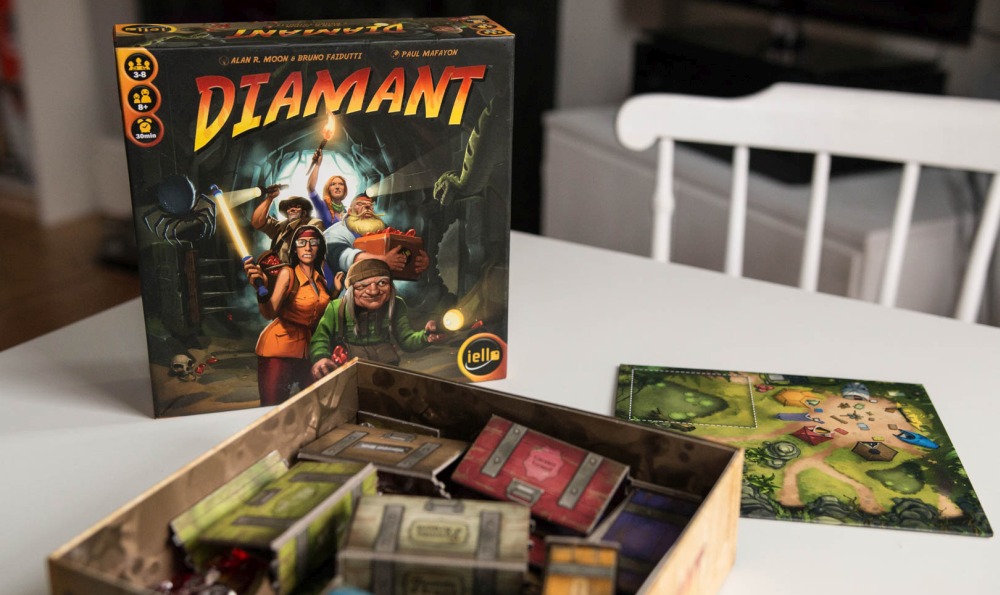 Paul
: QUINTIN. I know we want to tell people all about
Diamant
and how this cute-but-cruel game of pushing your luck can make you either rich or dead, but I've got to say one thing right thing right here, right now, right off the bat. Right?
Quinns: I'll allow it!
Paul: Diamant is probably the most fun I've had for the least investment of time and energy SO FAR THIS YEAR. I'm so sorry. I just had to blurt that. It's a petite wonder. PETITE. WONDER. Like… Danny DeVito. Or... a teabag?
Quinns: You're arriving at this party a little late though, aren't you? Last year I called Incan Gold the best little push-your-luck game I'd played in forever. Diamant is just a beautiful new edition of the same game! You can't talk about it like you've just found a dead sea scroll in your back garden.
Paul: All right, all right, back that boulder up, snarkaeologist. Incan Gold? The 2006 game? And when did you come to it, exactly?
Quinns: Erm. 2016.
Paul: An entire decade of incompetence.
A sentient saw, a song from aladdin, a giant map, seriously you gotta see this map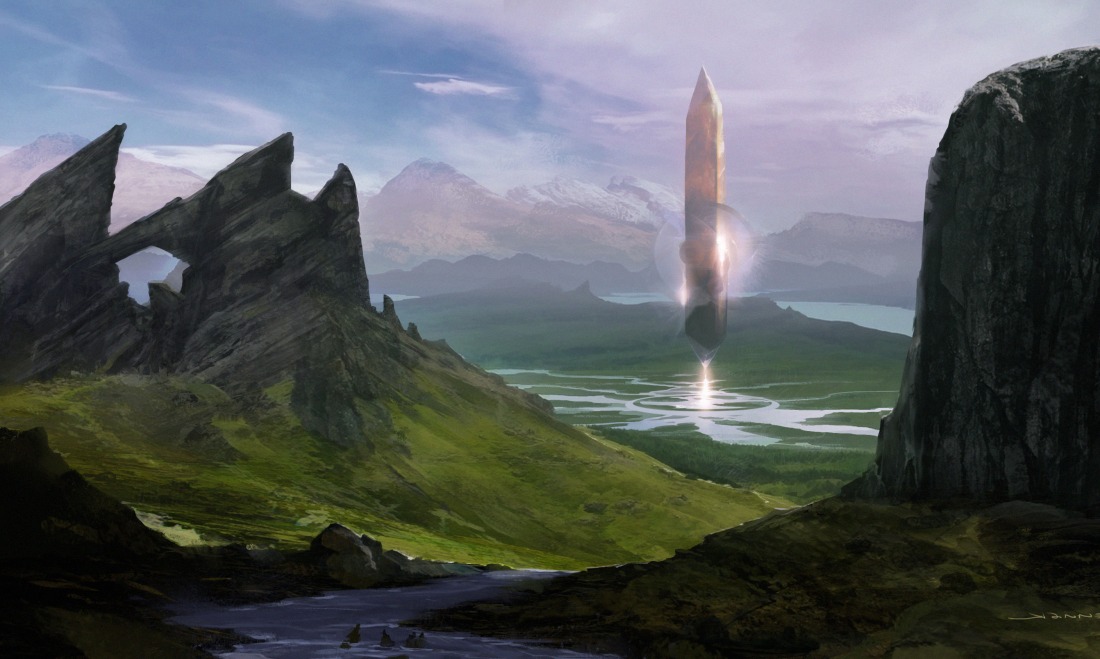 Cynthia: Imagine rising to the top of a valley and discovering the above vista: green hills, snowcapped mountains, seemingly pristine waters, and an obelisk, tens of thousands of years old, 
humming
with magical (or mechanical?) power. You could be the first to learn all of its secrets, or simply find out how it works, and harness its power. And that could be just the beginning of your earthly adventures.
For this uncanny place is our Earth, far, far, far into the future, after our civilization and seven others have climbed, peaked, fallen, and been rusted over. More than one alien invasion has occurred, and more than one alien species has mingled genes with humanity. A new civilization has arisen, but hasn't really gotten past the middle ages. The perplexing debris of past civilizations, from humming obelisks and transdimensional portals to enchanted amulets and portable CD players, is everywhere. The people of earth call these weird objects "filled-with-power-things": numenera.
Welcome to the Ninth World, the setting of Monte Cook's Numenera. I would say, "come on in, the water's fine," but it's probably filled with flesh-eating microdroids or laced with bubble-gum flavored psychotropic drugs or something. But forget the water, there's so much here. This place is so ancient, and vast, and tremendous. Let's explore!
drop a deduce, the gut-motor, a nice hot loaf of police, elementary you're a dick
A mere thirty-six
years
after the release of the amazing 
Sherlock Holmes Consulting Detective
, the board game industry has leapt into action! This month sees the release of the 
West End Adventures
standalone expansion, and... we're not reviewing it.
That's because this month we're also getting a new English-language edition of Watson & Holmes, and that's EVEN MORE EXCITING. This game takes the original, superlative co-op experience that is Consulting Detective and makes it... competitive. Is this a work of evil genius to rival Moriarty? Or simply an error in deductive reasoning? Let's find out.
Have a great weekend, everybody.
clusterpickles, electric bimbling, bum-first into the robo-bin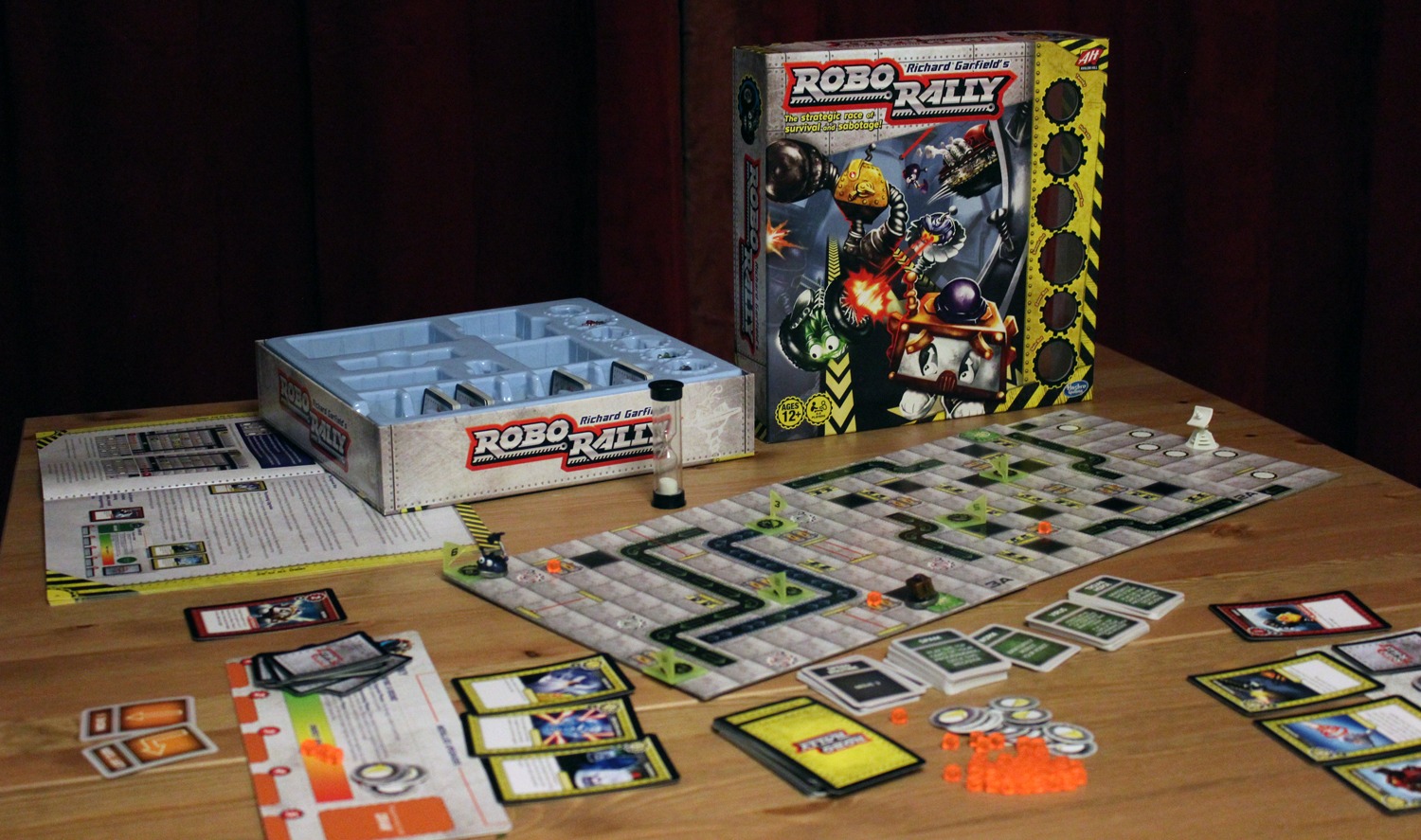 Pip
: When living with a fellow board game enthusiast you have the benefit of a ready-made companion for cardboard adventures – HOORAY! – but you also start to realise that, for a lot of games that say they're for 2-to-however-many-players on the side, there's this disproportionately large leap in enjoyment between the two-player version and the three-or-more-player outings.
Robo Rally might be the ultimate illustration of this. With three people it's a rambunctious clusterpickle of robots and conflicting agendas where your neatly programmed sequence of moves gets nudged hilariously and disastrously off course. With two we ended up trying to house-rule it so we could ginger up the experience and keep our momentum. Quinns informs me that SU&SD is all about reviewing board games in their favoured conditions, though, so consider this a review of Robo Rally the beloved 3-6 player omnishambles, and not Robo Rally the 2 player compromise-simulator.