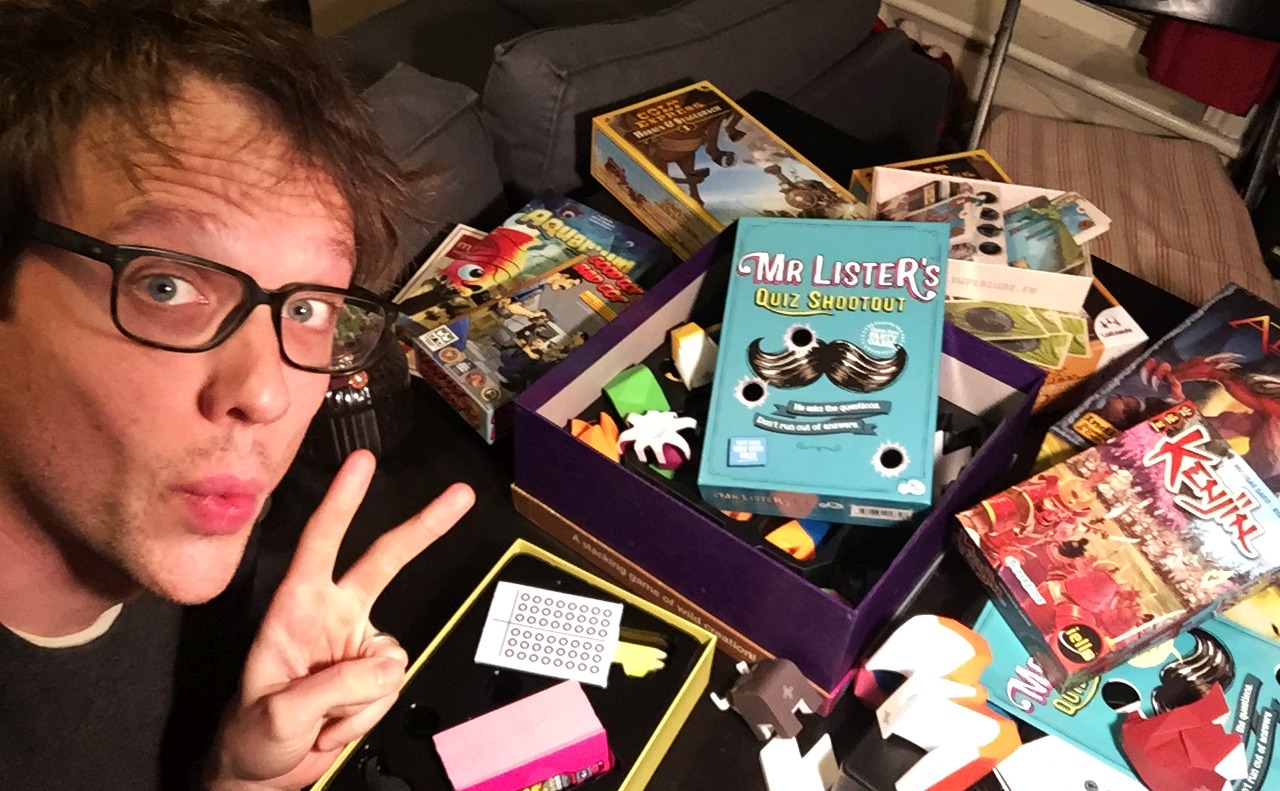 Quinns
: Ladies and gentlemen! Take a seat. Get comfy. Buy some ice-cream from the attendant I had sent to your place of work (yes, YOUR place of work, so keep an eye out for her). It's time for Quinns' Corner Awards '16.
In other words we're one year on from 2015's Corner Awards and I still haven't figured out a better solution for review copies than letting them pile up in the corner of my flat. I bet Tom Vasel doesn't have this problem. Not to worry! Once again I'm dispensing awards to all those games that didn't suit a full review, but were too weird to eject from the corner.
I've heard the rumours. "Quinns is getting too old to review seven games in one article! They already use CG for any scenes where he has to bend his knees."
To which I say: Ha! Watch and learn, kids.
misleading parties, friendly predators, marmalade skies, home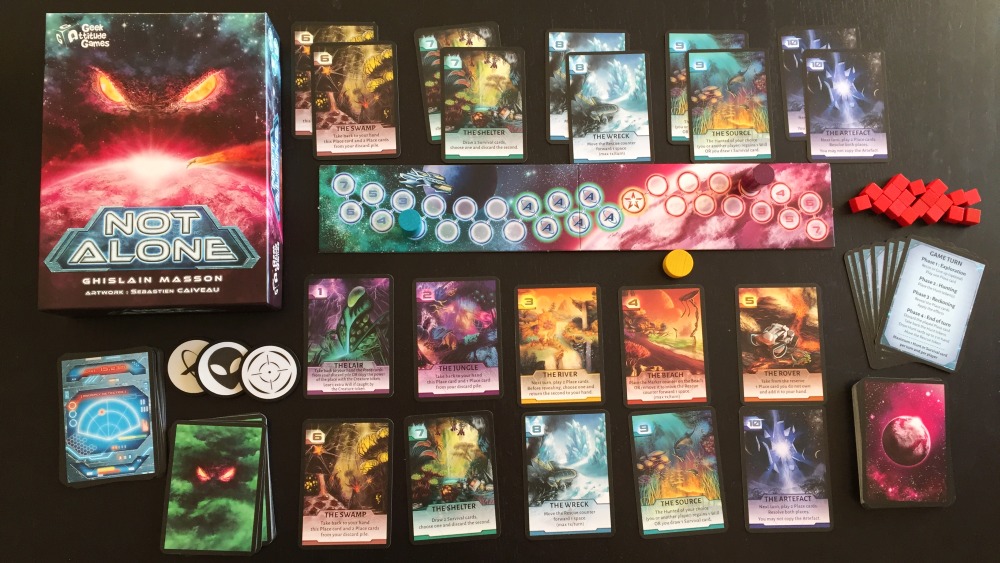 Quinns: You and I need to talk about Not Alone. There are more exciting card games out there, and funnier ones, and ones that are sharp as a tack, but Not Alone is the most deliciously playable little game we've encountered since Crossing. This box might as well be full of popcorn.
Between 1 and 6 players are the survivors of a crash-landing on a wild alien world. This team (possibly made up of just one nervy player) is opposed by one final player controlling the beast that lives there. A long, thin board measures the progress of each team: The humans win if they can survive until help arrives, the beast wins if it can wear down the humans and absorb them into the ecosystem like beer into a shag carpet.
Each turn, each human player plays a card face-down showing where they're going, and the beast has to second-guess their movements and slap fat poker chips onto those locations, invalidating your turn or worse. If the beast itself catches you then it devours a precious "Will" cube.
Do I have your interest? Of course I do. You're a weak-willed human, and this game is a seductive new land. Let's go exploring.
poison ribena, delicious "wine drink", two-bit grape grabbers, dismay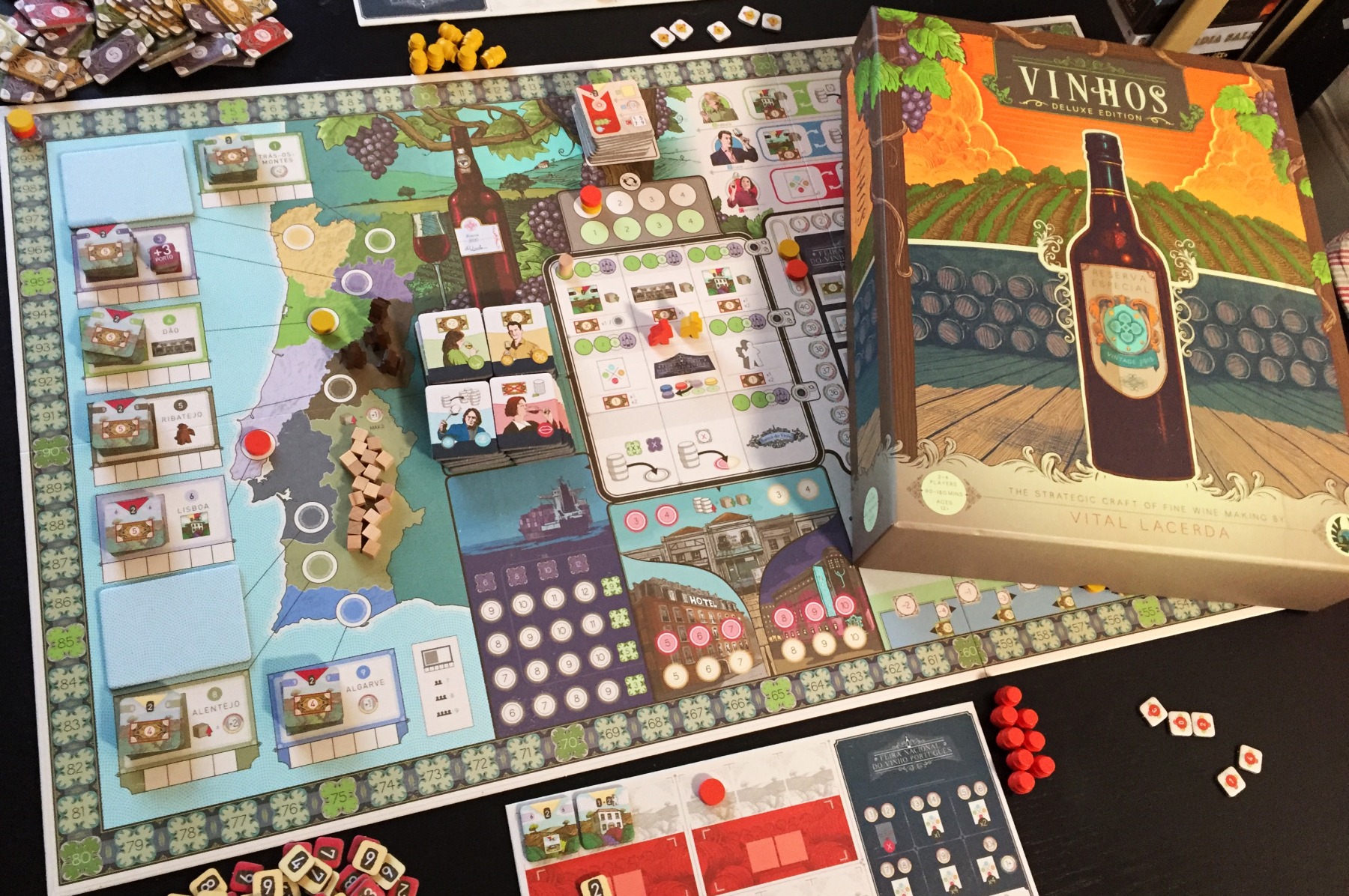 Quinns: Alright ladies and gents. Today we're tackling a box of unparallelled size and charisma. The publishers tell me that there are less than 3500 copies of Vinhos Deluxe Edition (the Kickstarted re-imaging of 2010 wine-making classic Vinhos) left, and I want to make sure that you guys have the chance to buy one.
It takes a lot to excite me these days, but Vinhos Deluxe Edition managed it. Contained in this box is nothing less than a torrent of beautifully-illustrated tokens, a board that's positively threatening in scale, and a fat, clean manual written with wit. It even has nice fonts! In a board game!
But it takes very little to make me nervous, and Vinhos Deluxe did that too. The rules that make sense, like buying vineyards or aging wines, contrast fiercely with the more arcane regions of the board, where players claim score multipliers or manoeuvre their action-selectors.
Any inference you want to draw from the header image of this article is correct. This game's a beast to play, it's tougher to teach, and it's even harder to review.
Obviously, I couldn't be more excited.
more rules, more friends, more guns, more cash, less fun?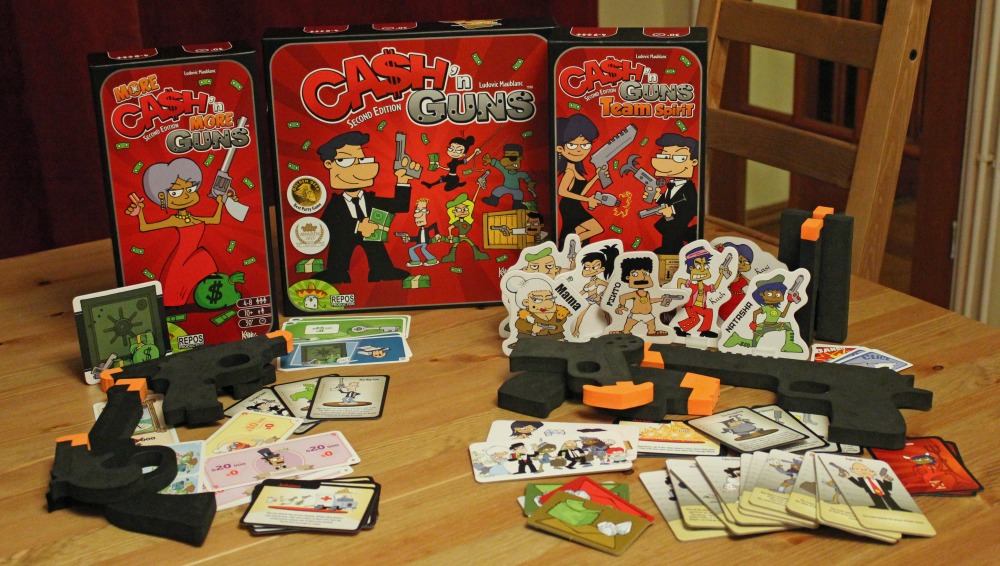 Pip
: In order to assess the two
Cash 'n Guns
expansions I've spent a couple of evenings luring friends to my house with the promise of nachos, homemade chilli and foam guns. One time there was even banana bread. That was the tastiest heist. ANYWAY! I am now in a position to tell you all of my opinions on
More Cash 'n More Guns
, and
Cash 'n Guns: Team Spirit
. Also I have a terrifying foam arsenal which makes me look like I've joined the foamy NRA.
And so! Here's a brief explanation of the base game in case you're unfamiliar: Cash 'n Guns is a party game about dividing the loot from a heist. You all play one of the ne'er-do-wells involved in the heist, each armed with a foam weapon, and you're trying to end up with the most loot. Every round loot cards are dealt onto the table, the players pick a live or fake bullet which they play face down, and then point their foam gun at another player. They then have the choice to duck out of the round, avoiding injury but missing out on loot or staying in and risking injury but also potentially being part of the loot-sharing. There's also a godfather role which can move around between players and does things like giving that player the ability to tell someone to shoot at someone else.
You can imagine that the foam guns help with the role-play and people get really into the theatricality, pretending they're in Reservoir Dogs or attempting accents. (I don't do accents because I know my limits. Cockney ends up somewhere in the West Country, Welsh is somewhere between Indian and Northern Irish, and Russian is some kind of pan-European road trip as the sentence goes along.)
millicent again, a pint-sized tardis, a quizzical diving board, righteous royalty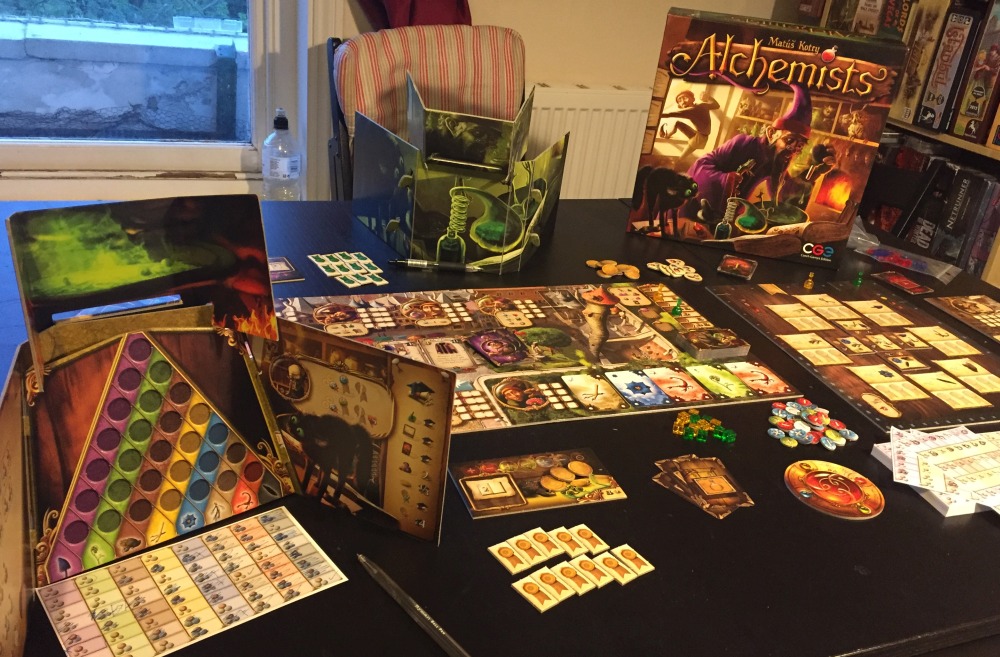 Quinns
: Paul, I did a crime.
Paul: Quinns, it's okay. You can confess and be absolved. Our world is one that still has room for forgiveness. Come and tell-
Quinns: I might have accidentally fed one of my students a pint of poison.
Paul: Ah. It's all right. You're not the first person-
Quinns: Also I misled an adventurer and sold them a flask of soup instead of a healing potion, then I published an academic theory that I knew was a lie.
Paul: Right yes well. The thing is-
Quinns: But worst of all, I forgot how funny Czech Games' board games can be.
Paul: Quinns, I am so excited to write this review that I have got cracker crumbs all over my keyboard. Let's go.
try tuna and go from there, honestly sushi is really good, let the good times roll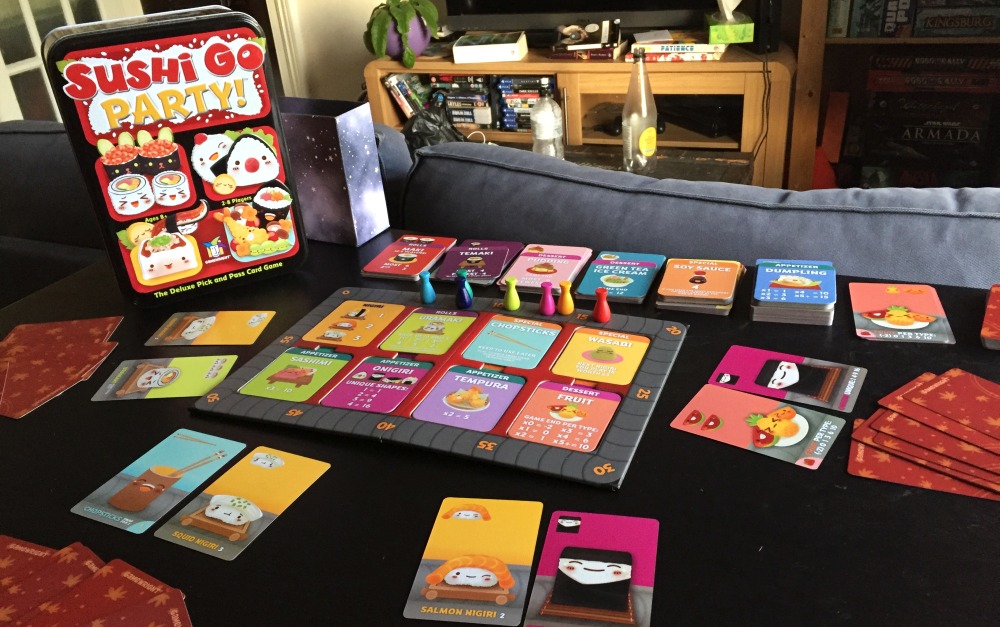 Quinns: Ever since I first squeaked about Sushi Go in my 2015 Corner Awards (and dust off your tux, because I'll be publishing the 2016 Corner Awards any week now) this little game has become loved by my friends. Throughout this year, at the end of a game night when everyone has the happy-sleepy feeling that comes from digesting a two drinks and a big game, and I can't be bothered teaching Mundus Novus, Sushi Go makes a natural end point for the evening.
More specifically, it's Sushi Go Party! that we play. This is the enlargened, deluxe-ified version of Sushi Go! that offers all sorts of new takeout boxes, rueful rolls and playful puddings for you to experiment with, as well adding a board and little soy sauce score-trackers. The original Sushi Go was a delicious-looking package, but Party is positively mouthwatering.
But here's the thing. I'm not sure Sushi Go Party! is as good as other simple, small-box classics you might end a night with, games like Welcome to the Dungeon, Incan Gold or Parade. So why do I keep playing it... ?
It's a frosty Wednesday, I have a hot cup of coffee and I'm feeling optimistic. Let's go deep on this one.
a robotic chocolate box, omnistomping, fueltanking, headbutting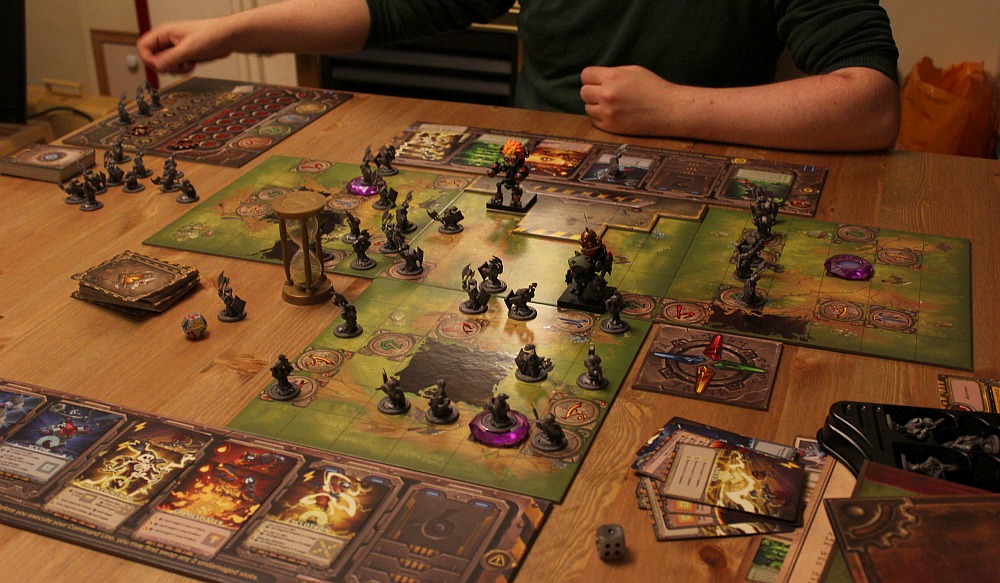 Disclaimer: Quinns, of this site, was a paid consultant on this game. Originally we weren't planning to cover it, but ultimately decided to send it to Pip for an impartial review.
Pip: Summary for the super spoiler-conscious: League of Legends – a videogame with a frankly enormous player base – has made a first foray into board gaming with Mechs vs Minions.
Mechs vs Minions is REALLY good! The developers bill it as Robo Rally meets Descent to give you an idea of how it plays. I've been playing through the campaign with Chris Thursten. We're having a blast and I'll get into the more detailed explanations in a moment BUT!
I wanted to say how much we're enjoying it up here because the game is an episodic campaign with each mission coming in its own envelope so as to deliver a few surprises as you play. With that in mind I figured it would be best to say "It's so good!" up front in case you wanted to go in with as close to zero knowledge of the contents of the game.
Everybody else? Come stomping this way.
sordid scrambles, fattening up your squares, just what is an alhambra?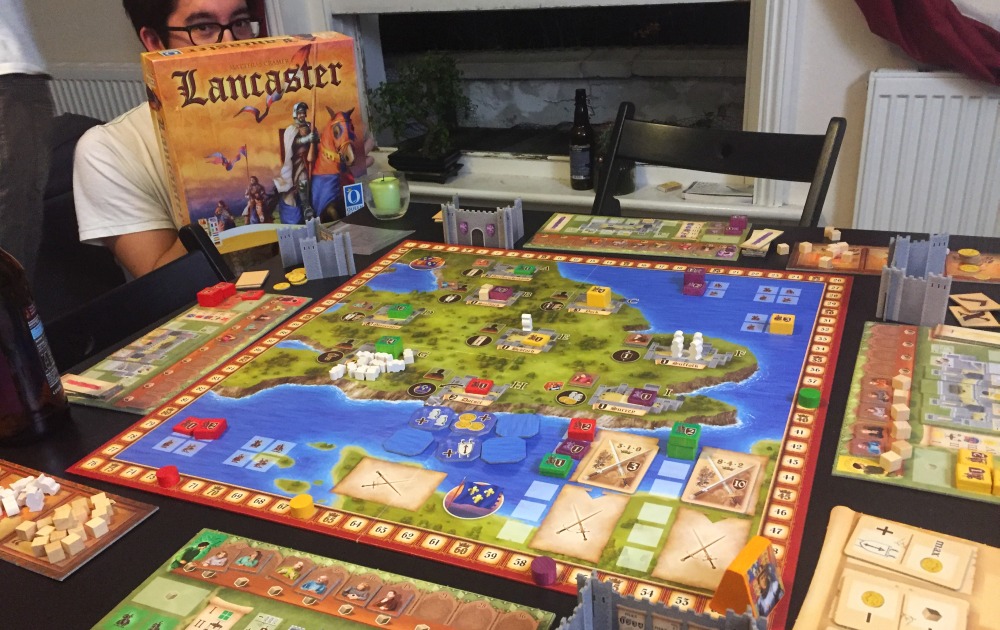 Quinns
: One leathery fruit borne from
the article on my board game collection
was a lot of people telling me to finally play
Lancaster
. "It's a classic," they said. "I'd never turn down a game of Lancaster," they said.
We'll get to what I thought of it, but first I owe this game an apology. I realise now that I'd mentally compartmentalised Lancaster in the same place as Alhambra- a weird box that was continually being printed by Queen Games long before Shut Up & Sit Down began, that would be printed long after we're gone.
I remember finding a copy of Alhambra Big Box in my friendly local game store in 2013. "What is that game?" I asked a staff member, and we both gawped at it as if it were the monolith from 2001: A Space Odyssey.
to deposit by vomit, to leap at your peril, to become a child once again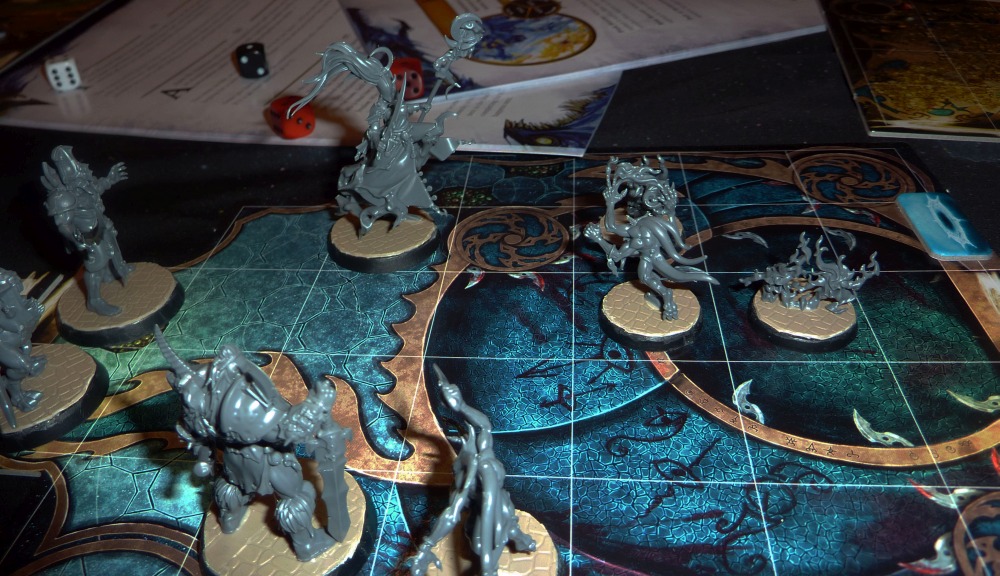 Thrower
: 
The Silver Tower
is the abode of a mad wizard, designed to chew up and spit out heroic interlopers by the dozen. Yet its first victim was small and personal: my finger.
After looking in the box, I pulled the sheath off my craft knife for the first time in a decade and immediately slit a digit open. It didn't bode well for the three-hour assembly time I'd heard boasted of on the internet.
What you get in this box is a literal plastic kit with assembly instructions, like scale models of tanks and planes. There is even a dwarf with a multi-part beard to glue together. But I was swayed by the fond memory of twisting whole plastics off sprues in my Warhammer days, so I figured I could handle it. Plaster on finger, I dusted off my other modelling tools and set to work with one simple question in my mind. Could this board game be worth it?
adequate crabs, building heat, the wrestler whisperer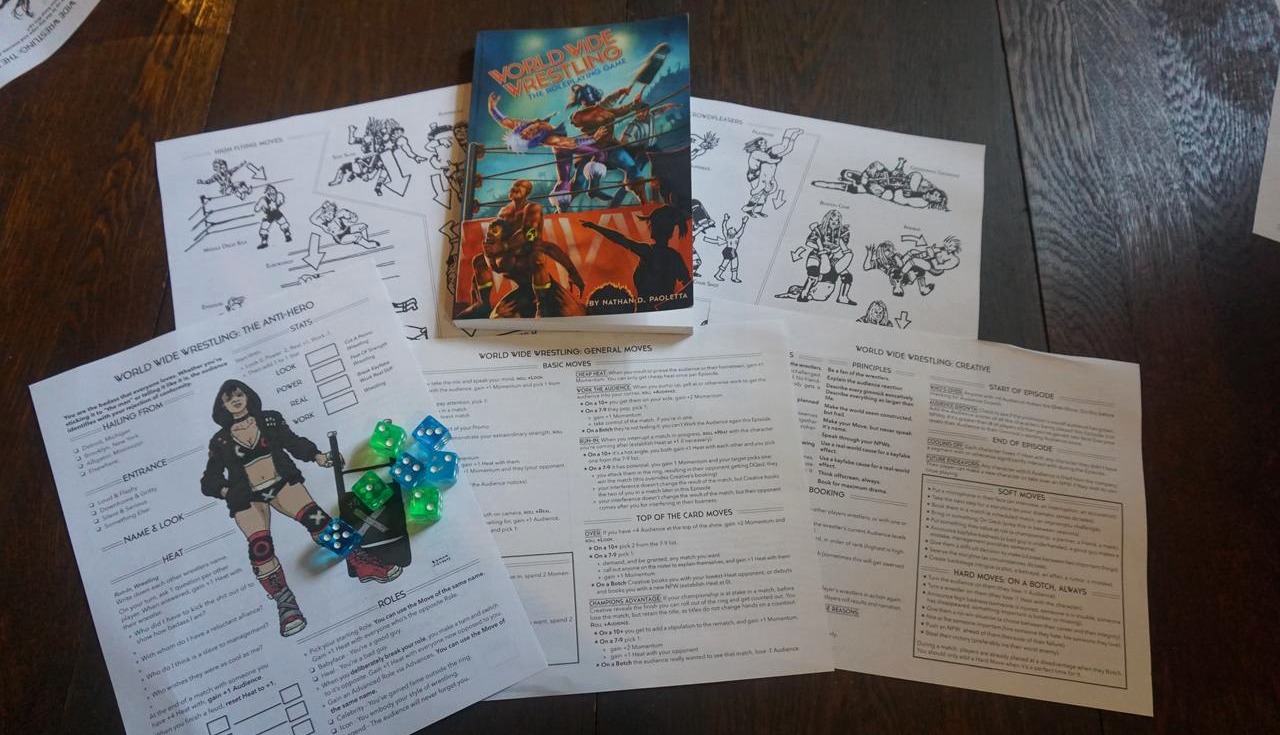 [Everybody, please welcome back freelance writer Jon Bolding, who tackled the highly-recommended game of Orleans for us. This time, he's covering one of his favourite RPGs.]
Review Soundtrack: Beat the Champ by The Mountain Goats
Bolds: A siren call of my youth. The gravel-voiced radio or television announcer chanting "Sunday!" and pointing you at an arena of legends. A contest of champions. A wholly made-up, entirely absurd, totally fixed contest of champions. If you did not grow up with it, if you're just a roleplaying game enthusiast, well, I have an experience for you.
In an entirely approachable, well-laid-out 160-page volume, World Wide Wrestling gives you a set of rules that drive you into a world of entertainment and drama, screaming and spandex, costumes and camel clutches, masks and monsters. In the game, players are archetypal wrestlers - working people who play a role in a show, but also have to live their own lives. It adapts well to either small-scale independent wrestling or the big, media-frenzy contemporary wrestling that gave birth to people like Dwayne "The Rock" Johnson. Hell, allow me some contradiction: I think it's so precisely designed that it reaches beyond the world of wrestling.