Cow compression, campestral candy, for peat's sake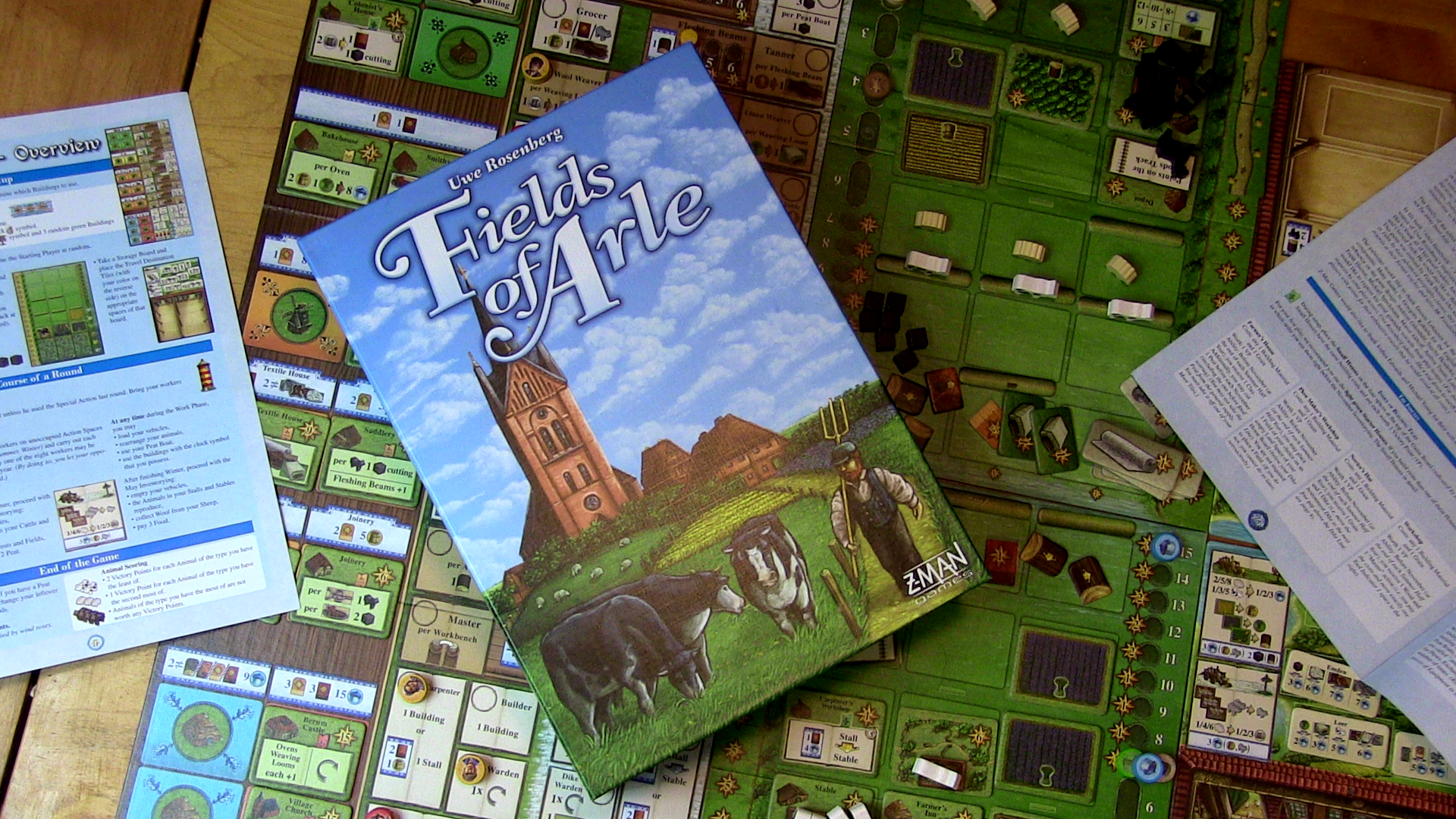 Paul
: I'm not sure what it is about all this grit and graft that hooks me. Uwe Rosenberg keeps making games about hard work and manual labour and there I am again, scraping at the soil or sweating at the forge as I worry if we have enough food for the winter. My servile son shoves another horse into the stables, while my wife trudges through the fetid, bubbling peat bog that marks the edge of our land. There is so much that needs doing. Fields of Arle is the greatest farming challenge I've ever taken on and… is it weird that I relish that?
mount your turtles, biting risks, bloated samurai, tasty details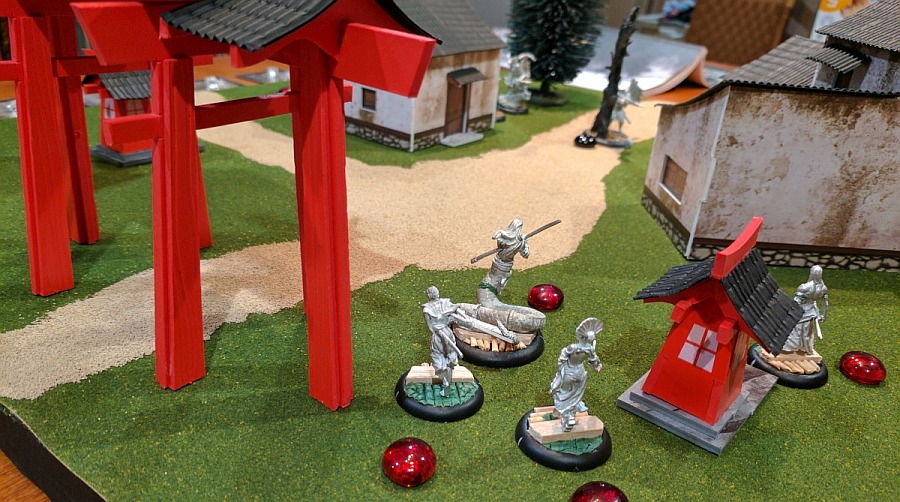 Eric
: I'm standing here, what feels like a katana in my chest, the bodies of my soldiers piled around me. I'm standing here defeated and absolutely delighted, a big grin on my face, trying to figure out what it's doing there.
That was the end of my second play of Bushido by GCT Games - the actual impaling being only metaphorical, if you're the queasy sort, but the defeat and delight being real. From my first encounter, what intrigued me about Bushido was that I found it immensely pleasurable even when I lost horribly. Let me try to explain why.
If the name and picture don't make it apparent, Bushido is a tabletop skirmish game set in a world inspired by Japanese folklore, or at least a western, Tolkein-filtered riff on Japanese folklore. Elves and Dwarves are replaced by Tengu and Oni, the heroes include snake-people and warrior pandas, and the outfits look like the result of a raid on a Kurosawa film's prop closet. All in the best possible way.
sweat washes off, john lemon, millennium dollars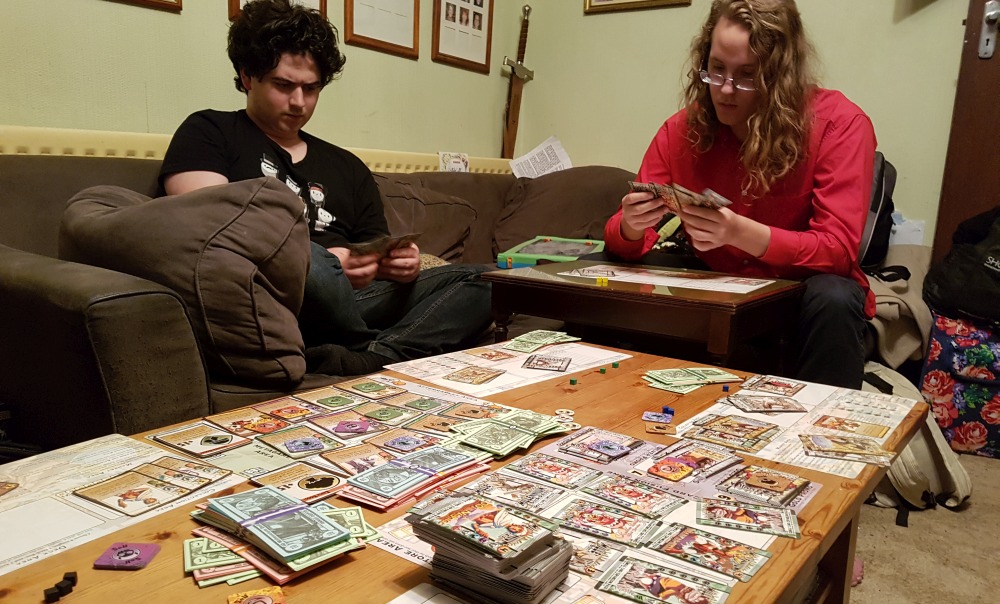 Thrower
: The table is a wreck of cards, tokens and wads of cash. One player has collapsed on the sofa, eyes closed, exhausted. Another feverishly sorts their deck, cards held close to face, unable to understand what went wrong. Someone else has walked out, professing a desire for space and calm.
I'm wondering where the last two hours went and how I didn't notice we now have an audience of a new visitor and a cat. I realise, suddenly, that on this cool spring evening I'm bathed in sweat. This is the aftermath of Millennium Blades.
We've spent the time pretending to be players of a fictional collectible card game in an anime universe. Millennium Blades is, then, a game about playing games. This sounds like a recipe for a design that disappears up its own backside. Instead, this game is interesting, intense and ingenious. Stuffed with self-referential satire, it sits, winking at its players from the comfort of its oversize box. If you can unpick all the parodies from a card called "I'll Form the Head" from the "Obari as Hell" card set, you're a higher voltage gamer than me.
a cardboard graveyard, nipping terrors, scary geometry, a fulfilling ravaging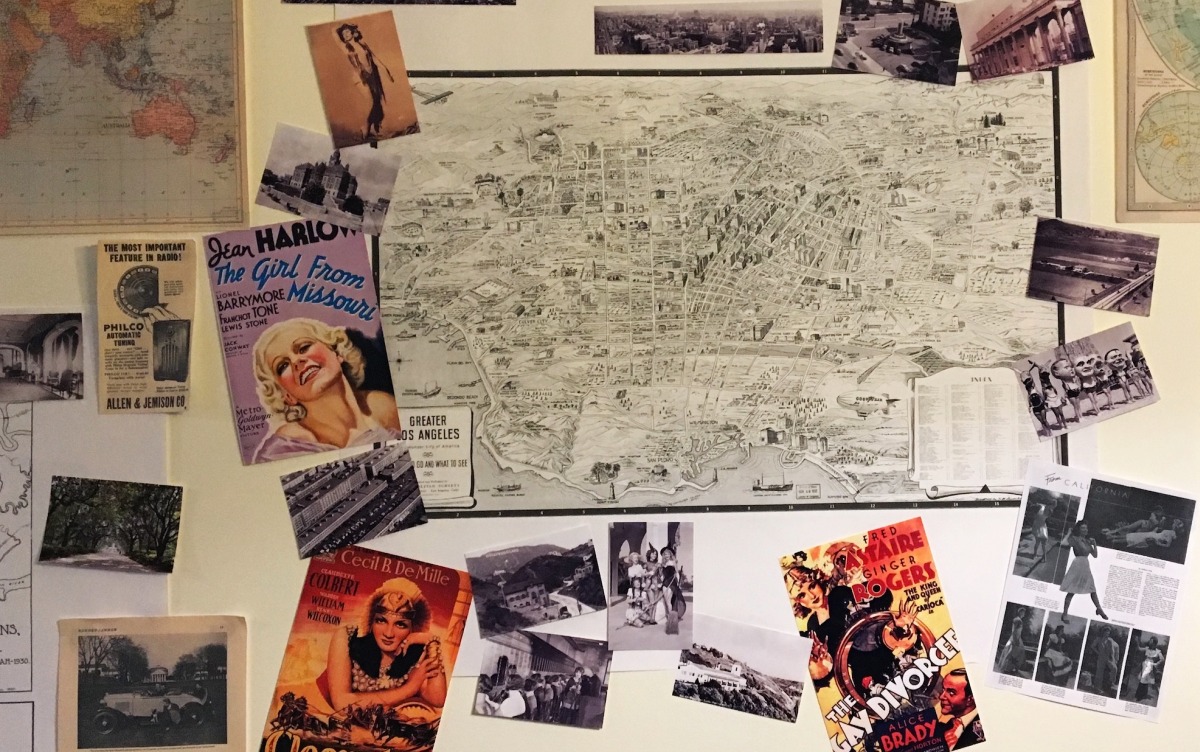 Cynthia: It is a little known fact I accompanied Paul Dean during his fearless investigations into the horrific
Mythos Tales
affair earlier this spring. I witnessed some of those same horrors, unearthed dark revelations couched in official documents, grappled with non-euclidean maps, and ventured alongside him into spaces where our accustomed rules of time and space seemed to break down.
None of that prepared me for the bizarre investigations that I commenced upon my return to Minneapolis –– investigations that continue as I write. Therefore, while I still retain enough of my mind to write, I find it imperative to tell you all this:
There is no Lovecraftian mystery game as engrosssing, as well-crafted, or as much sheer fun as Pelgrane's roleplaying game, Trail of Cthulhu.
this... isn't... sparta!, a ceremonial bin, a questionable bath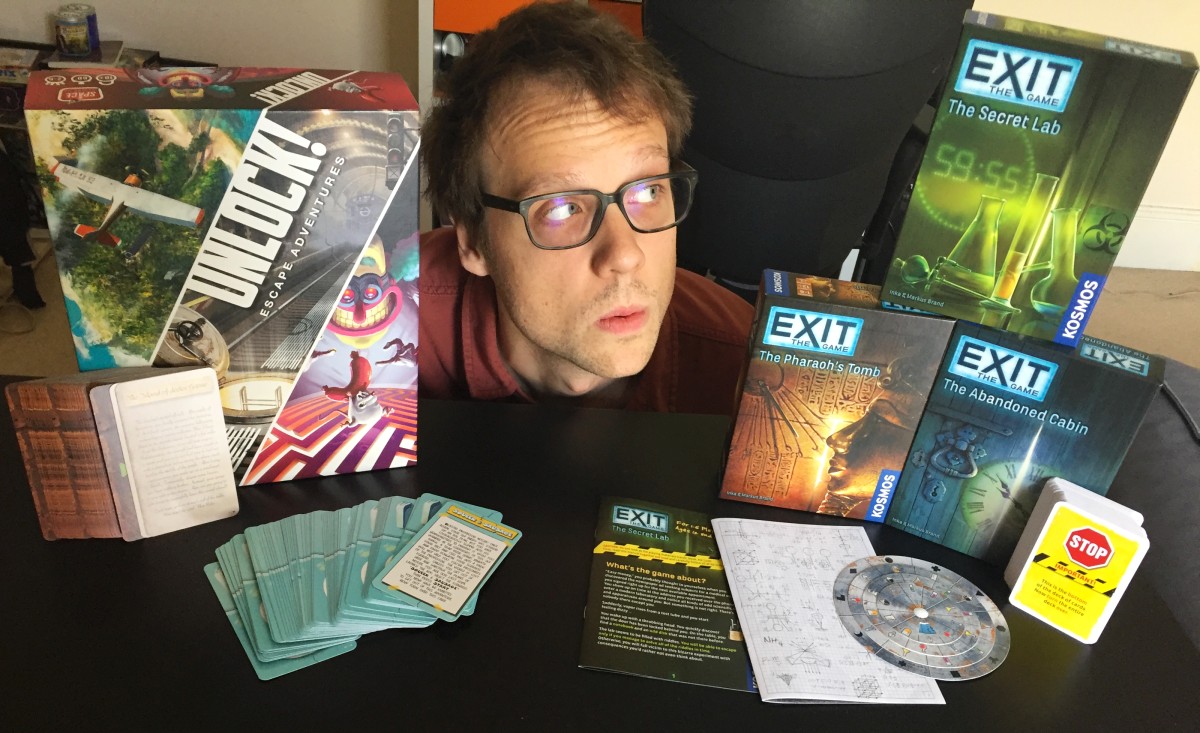 Quinns
: As "escape rooms" continue to spread across the world like an architectural venereal disease (but a nice one!), you may or may not know that there are now lots of escape room
board games.
 Yes! You can have (almost) all the fun of escaping a real room, but at a tidy fraction of the price.
For the last few weeks I've been fretting and sweating against these games' arbitrary countdowns, searching for the best simulation of being locked in a room. And do you know what? I had a consistently happy time of it.
But the time for happiness is over. Two series emerged as front-runners during my trials, and it's only right that I pit them against one another in cardboard combat. From Germany, in the blue corner, we have the prestigious series of EXIT: The Game. And from France, in the red corner, we have the flashy contender known as Unlock!
LADIES AND GENTLEMEN! LET'S GET READY TO RUMBLE PUZZLE!
a dollop of chaos, a crime soufflé, a misplaced acrobat, and a bloody cat?!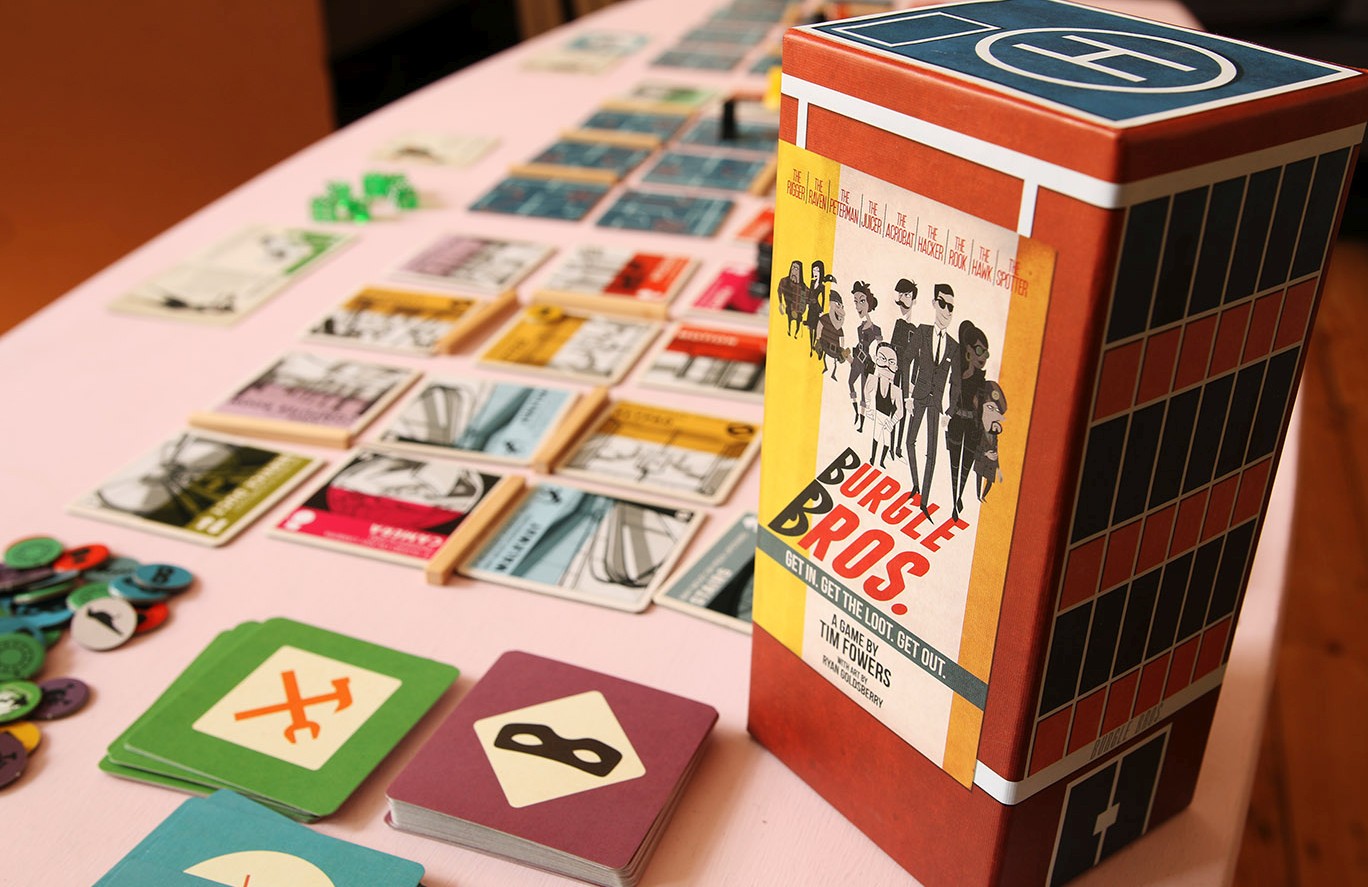 Matt
: Chucking
Pandemic Legacy
in the bin proved to be an uncomfortable day for my board game collection, causing a cardboard-flavoured existential wobble. As much as I love - had loved -
Pandemic
, experiencing the full-fat campaign spin-off had left me wondering if I'd ever bring myself to go back to the standard co-op game that had been such a household staple.
I've spent a while poking my nose around for a worthy replacement, and - for me - I think it might be Burgle Bros.
Dropping two to four players into a classic bank heist, Tim Fowers' has squeezed an almost comical amount of theme and bits and ideas into a box that - being generous - might hold a small shoe. Our intrepid / idiotic thieves have failed to case the joint ahead of the job, so it's up to you and your Colleagues-In-Crime to first find the safes, then crack them, grab the loot, and get out.
i got you yellow, she doesn't want yellow, THE BISHOP!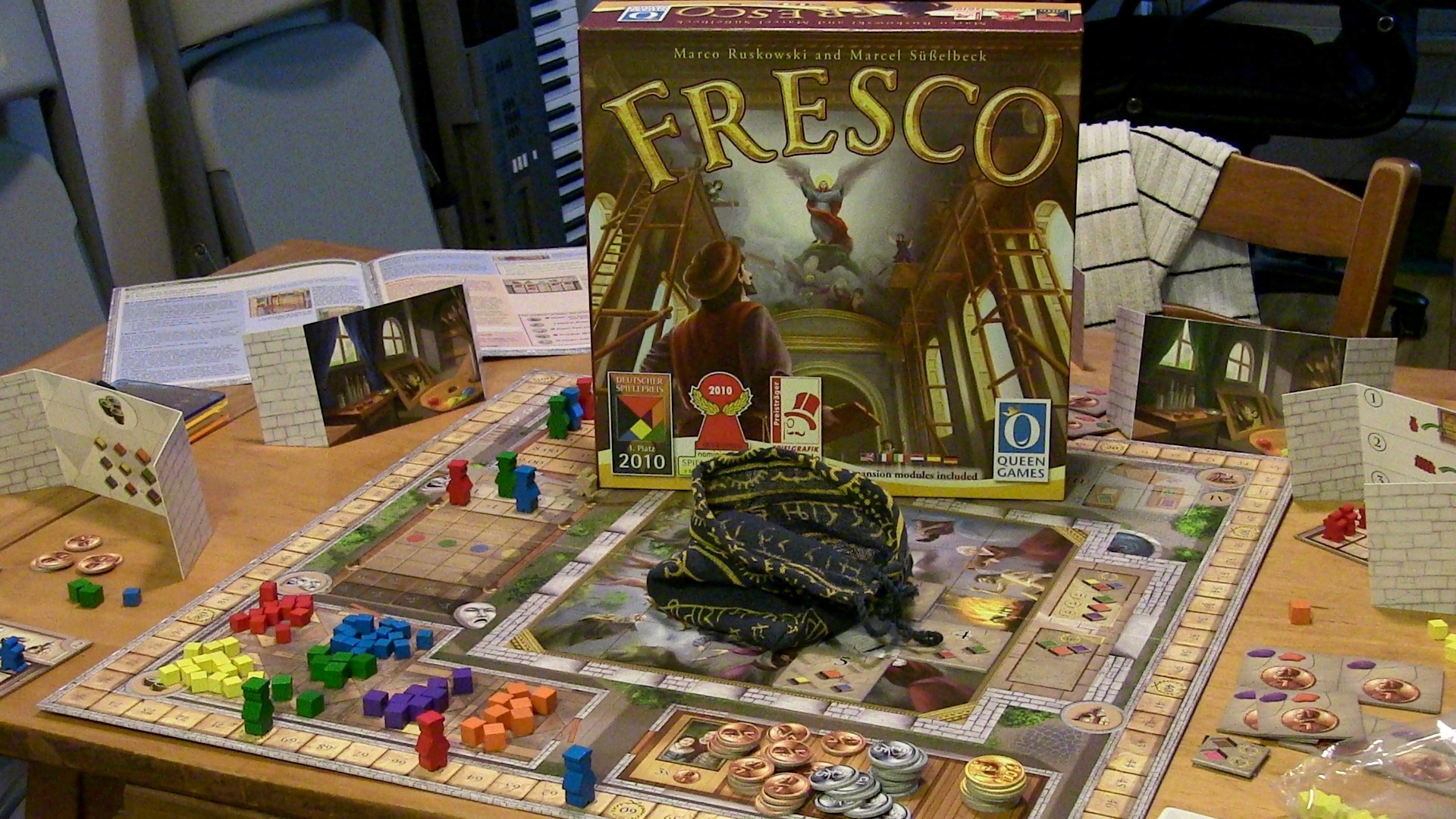 Paul: Here are two things that are absolutely and irrefutably true: 1) I love art. 2) I hate getting up early. Here are two more things that are
painful
in their truth: 1) Sometimes you have to get up early in the service of your art. 2) This feels awful.
Here are three other things that feel awful: 1) When the guy at the market has nothing to sell but combinations of the same sickly yellow paint ("I've got a bit of yellow, some yellow, or lots of yellow.") 2) Mixing colours that you can't then use because someone beat you to the cathedral again. 3) When the bishop buggers off. Honestly, what is the point of bishops?
Here's something that's great: Fresco.
Befuddled with love, a leaf on the wind, feminine wiles, stabbed!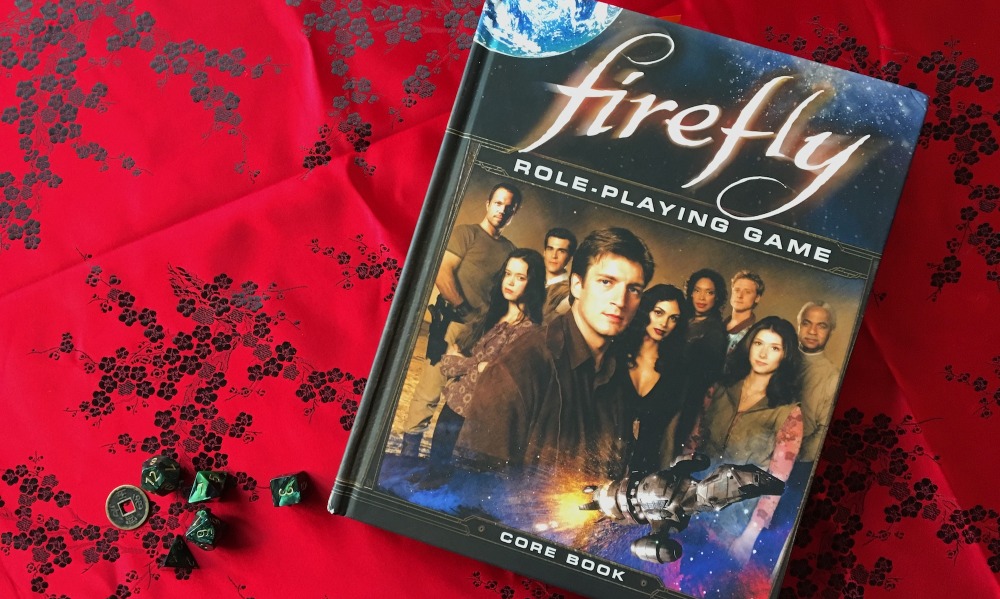 Cynthia
: The television show Firefly, one of Joss Whedon's series, has wriggled deep into the shared geek consciousness since it aired in 2002-3. Phrases such as "Curse your sudden but inevitable betrayal", "I can kill you with my brain", and "Yessir Captain Tightpants" now serve as entry passwords into secret geek spaces, flashes of color that we use to recognize each other in the wild. As much spaghetti western as science fiction, full of Chinese swear words and sexually-charged tea ceremonies, Firefly had Buffy's wit and black humor, Dollhouse's dark maturity, and something else that characterised neither: freedom. Five stars' worth of planets, moons, frontiers, and open skies.
In other words, if you haven't yet watched Firefly, you need to get on it.
But enough of that! The real question here is whether the Firefly roleplaying game is any good.
Readers, friends: yes. Yes it is.
unsightly beans, matching tattoos, quinns are you crying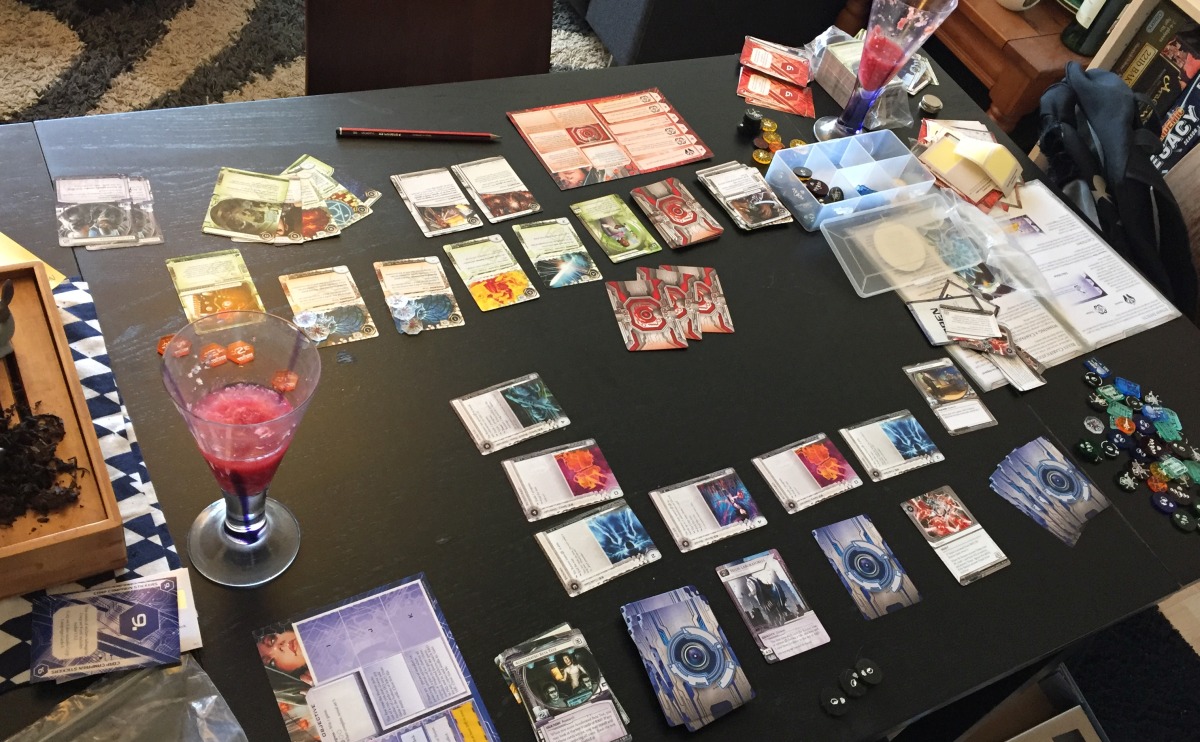 Quinns
: Oof, reviews don't get much tougher than this.
I've just finished playing an advance copy of Terminal Directive, the most dramatic expansion that Android: Netrunner has ever received. This big box introduces not just a campaign to the superlative cyberpunk card game, but the dramatic "Legacy" elements that you might remember from Pandemic: Legacy. As the story unfolds players open new packs of cards, but also destroy cards and cover them with stickers.
Best of all, Terminal Directive is a long-awaited stepping stone for new Netrunner players! Previously if you bought the core set and liked it, you then faced the intimidating proposition of simply starting to buy up Netrunner's forty-two expansion packs. Now you can buy the core set, and then enjoy Terminal Directive's campaign, and then - erm - begin buying forty-two expansion packs.
There's just one problem. After being a zealous advocate for this game for years on end, today I don't play Netrunner anymore. Let's talk about why.
a dead prince, a drifting stick, a strong spine, steve holt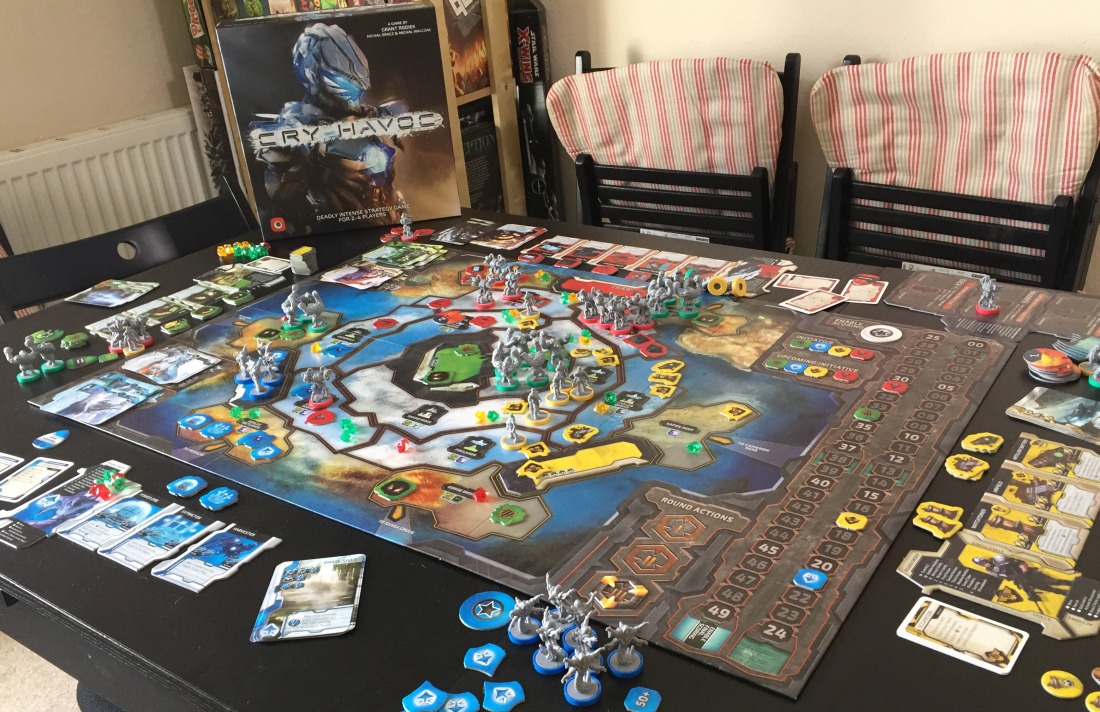 Quinns
: Oh my god. Where do we start?
Maybe just gaze into the above image. Try and take it all in. Crystals! Robots! Colours! Cards! Three dozen unique kinds of token, each with a different shape, as if they were all so scared of this primary-coloured scrum that they started to collapse in on themselves.
This is Cry Havoc, one of 2016's most striking and well-received war games, and if you take anything from its Shakespearean name it shouldn't be wry sophistication, but that this design is as wild and energetic as a pack of dogs.
"Friends, Romans, countrymen, lend me your ears!" Let me tell you what I think of this grand box.
That was another quote from Julius Caesar, you see. I might even do another before we're done. Brace yourselves!