sparkling lemons, misplaced limes, diamonds and bananas, a cardboard mormon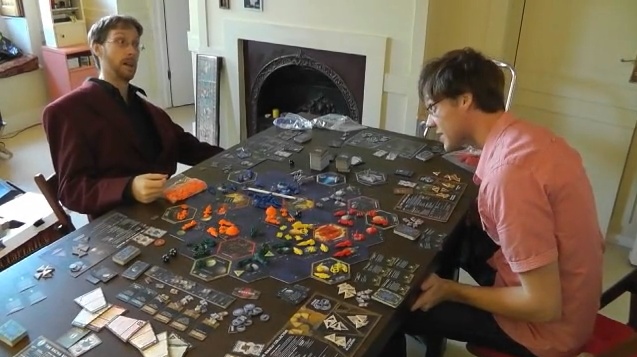 Quinns
: As we continue our marathon-like jog through Board Game Geek's top 100 games ever, today I can reveal that we're out of the weeds. We've played every single board game in the 60-41 slot!
Which isn't to say that we always enjoyed ourselves...
drop a deduce, the gut-motor, a nice hot loaf of police, elementary you're a dick
A mere thirty-six
years
after the release of the amazing 
Sherlock Holmes Consulting Detective
, the board game industry has leapt into action! This month sees the release of the 
West End Adventures
standalone expansion, and... we're not reviewing it.
That's because this month we're also getting a new English-language edition of Watson & Holmes, and that's EVEN MORE EXCITING. This game takes the original, superlative co-op experience that is Consulting Detective and makes it... competitive. Is this a work of evil genius to rival Moriarty? Or simply an error in deductive reasoning? Let's find out.
Have a great weekend, everybody.
diceberts, batguins, laxatives, venmo for the human condition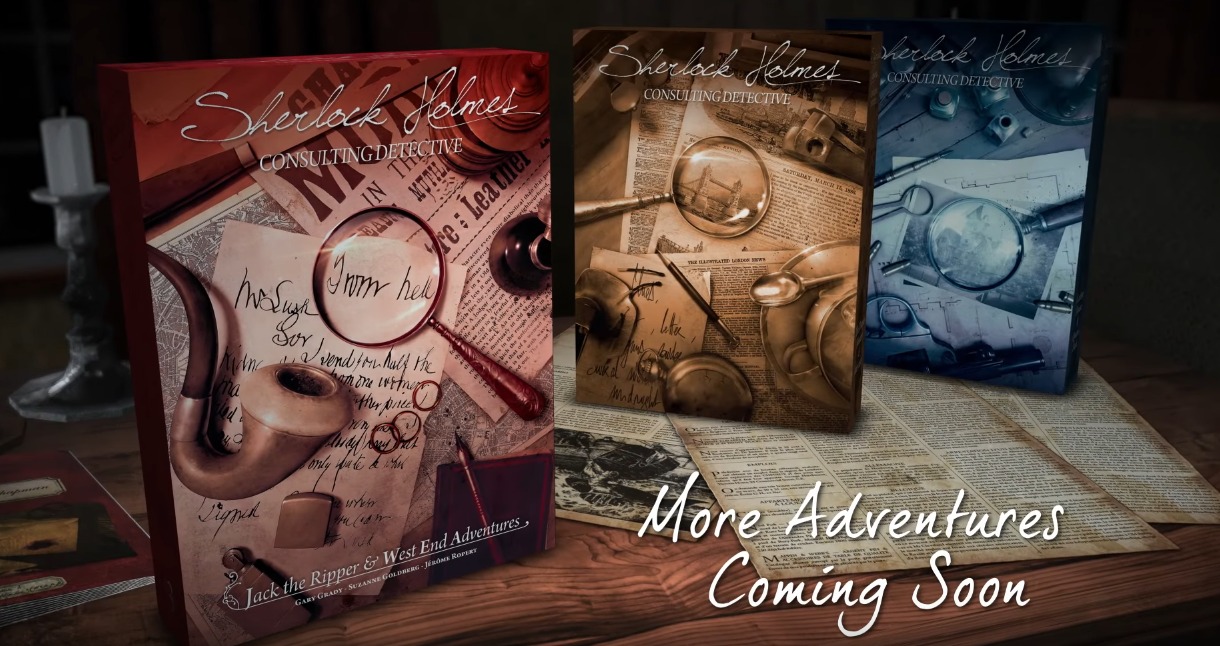 Quinns
: Good morning, Paul! Ready for Games News? How are you feeling today? Rambunctious? Meticulous? Corrugated?
Paul: No, no. Dispirited. Crenelated. Crepuscular. My prandicle is absquatulate.
Quinns: Good God, that's our SEO ruined, for sure. Perhaps you'll be emboldened by THIS wonderful news. SHERLOCK HOLMES CONSULTING DETECTIVE IS GETTING SWOLE because the first(?!) standalone expansion is ALMOST HERE
Paul: OH MY GOD I'M GOING TO EXPLODE
Quinns: HAVE YOU FINISHED THE ORIGINAL TEN CASES YET
Paul: NO
Quinns: ME EITHER
Downton Abbey, an accident, 300 games, 800 spiders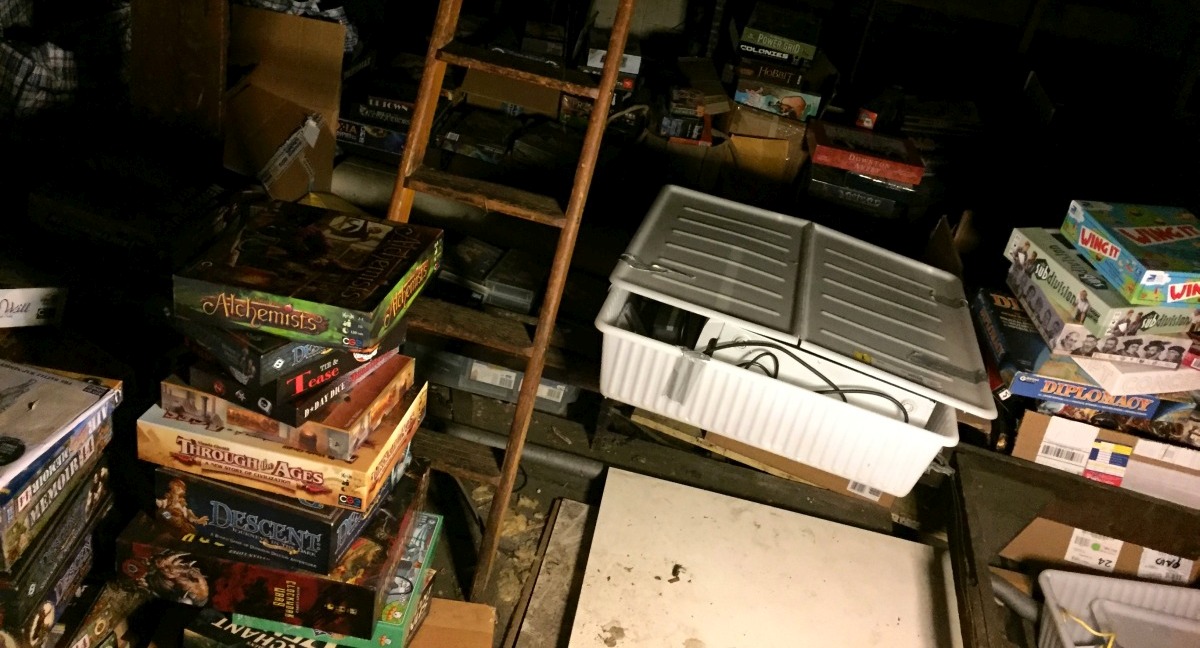 Quinns
: Ladies and gentlemen, roll up! It's time for a new series where we take a look a team SU&SD's board game collections. Come and see! Be amazed. Be aghast. Be envious. Comment with thought-provoking assertions like "why do you have that game it is bad".
You guys will have seen my collection in the background of loads of SU&SD videos, but I don't think you've seen the work that goes into it. Come with me today as I perform... a CULL.
dendans, singles, teams, toddlers, overlords, narwhals, couples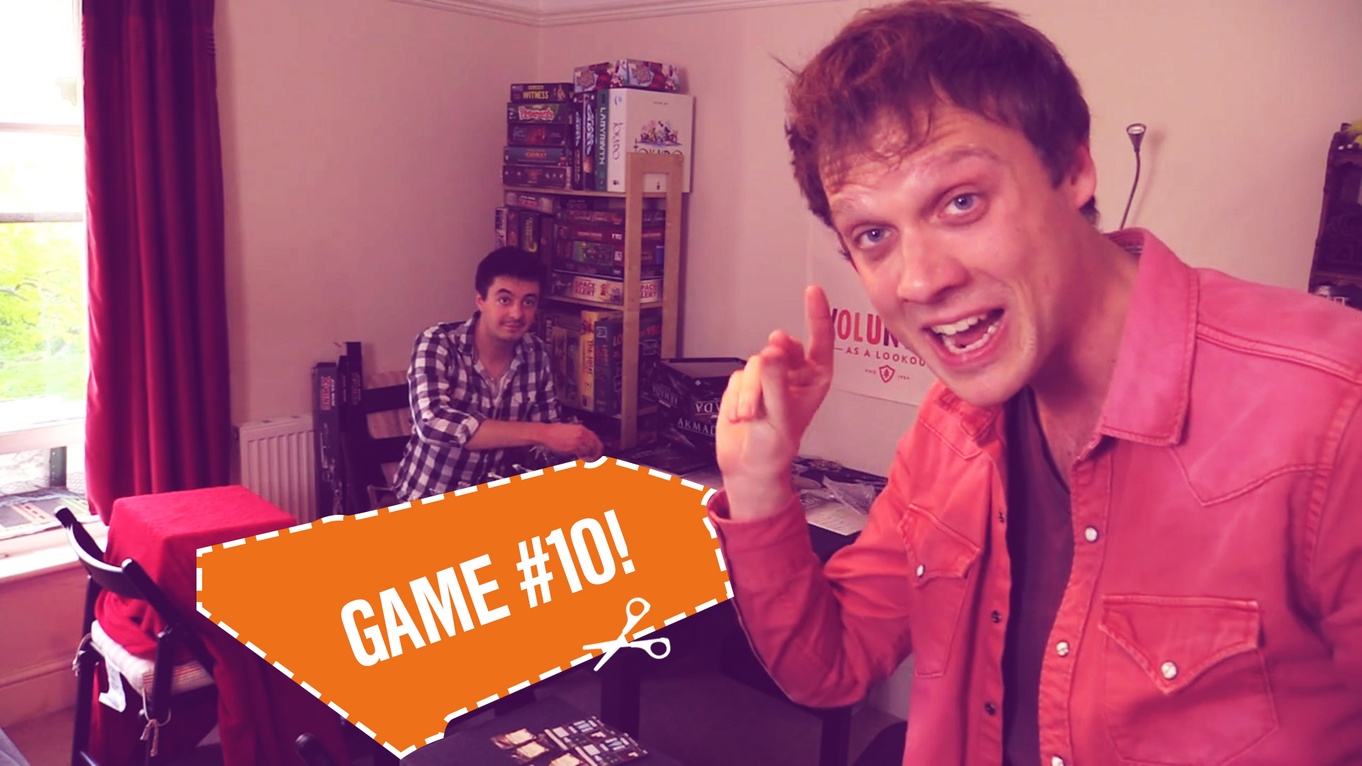 Operator
: I WANT TO LOOK AWAY
Quinns: DON'T LOOK AWAY
Operator: IT'S... TOO... BEAUUUTIFUUUL
lemony hummus, baffled meeples, revolving rooms, lying wires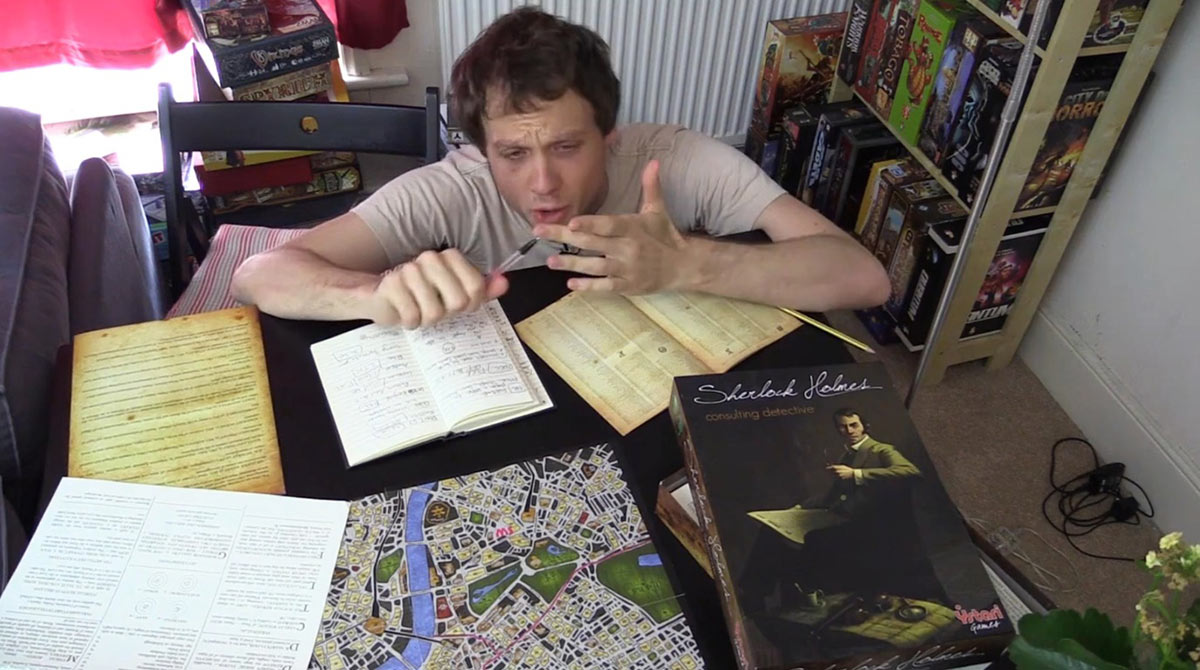 Quinns
: Paul, I've got great news!
Paul: Russia's pulling out of Ukraine?
Quinns: No, I... we got an email from a reader called Timothy Meyer. He says-
Paul: The Western Black Rhino is no longer extinct?
Quinns: STOP IT he heard from Ystari customer service that the legendary Consulting Detective expansions, previously available only in French, will be arriving in English in January 2016!
New cases are coming! Don't bury your copies of the phenomenal Sherlock Holmes game just yet.
Paul: I have taken a lot of medicine in a huge overreaction for what might be a very mild cold so let's do this how could this news possibly go wrong there was caffeine in those painkillers I am so up for this let's-
STOP! This is the police. You're under arrest for being in possession of 27th Shut up & Sit Down podcast. I'm afraid it's very illegal indeed.
First there was that scaremongering at the beginning about ghosts in Mysterium. Then they openly discussed how they were underqualified for their work as politicians in the recent Megagame, detectives in Consulting Detective and alchemists in Alchemists.
Then there was Quinns' segment on the most morally questionable games in all of the board game geek database, and they finished the whole affair with a folk game about pre-teen nudity!
Read the full article...
oh god, honourable mentions, the alien gurgey, quash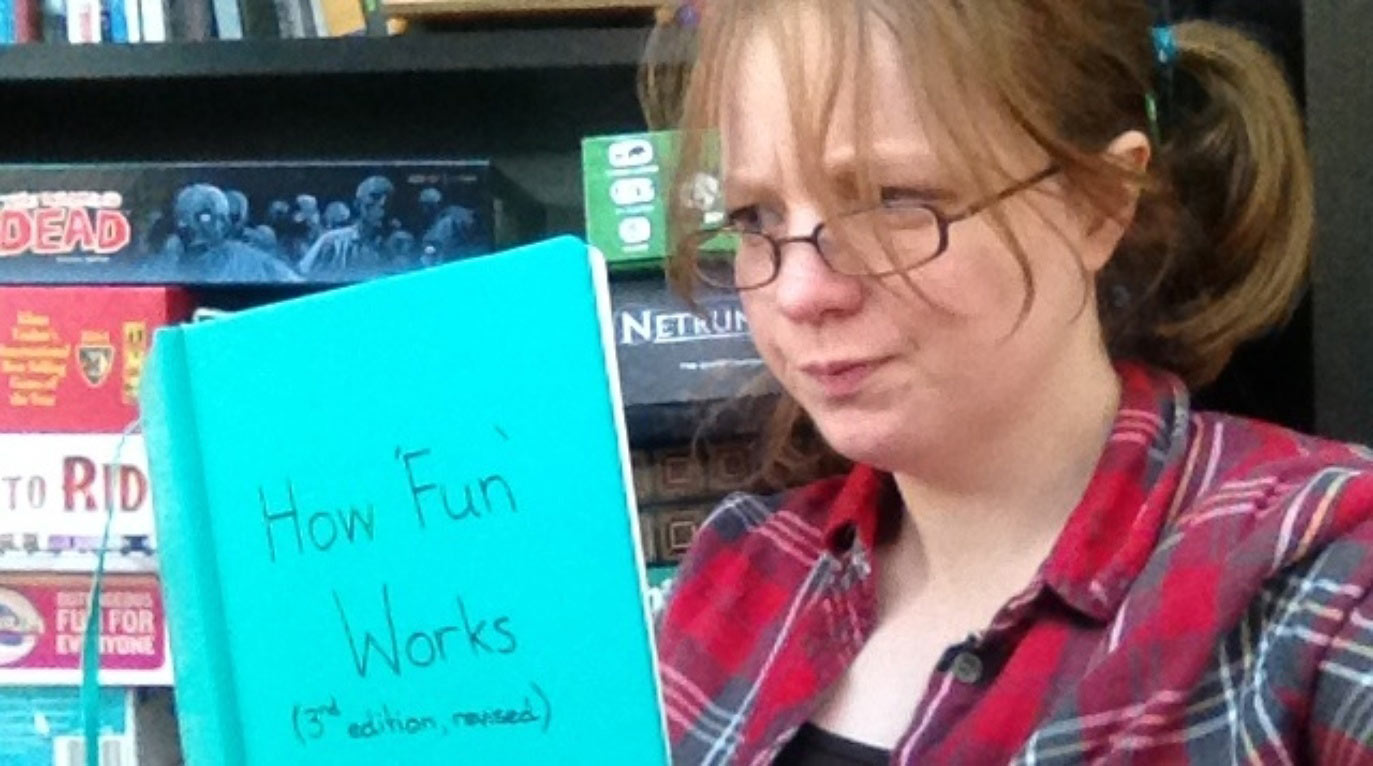 Quinns
: Here we go.
Warning: Contains opinions.
oily combat, plastic raptors, crap wizards, hot masks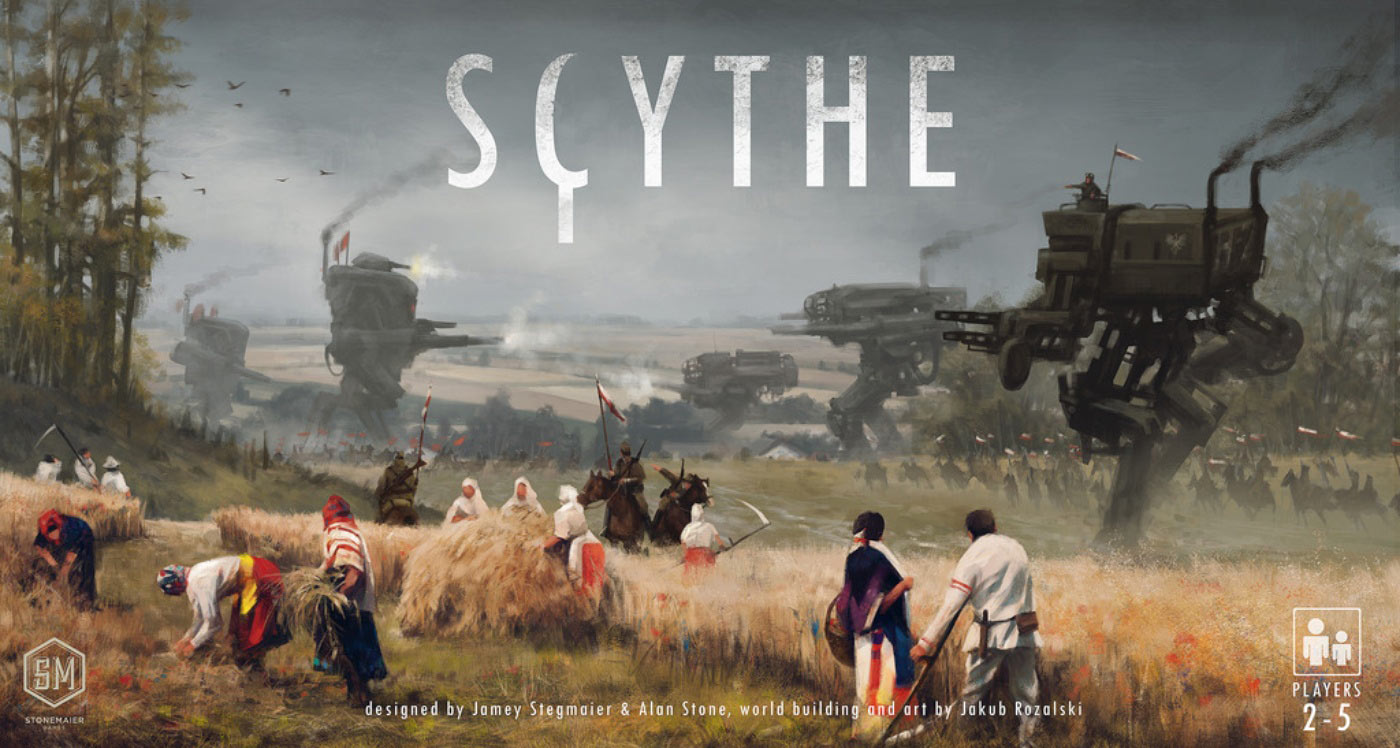 Quinns
: What do we want?!
"SCYTHE!"
When do we want it?
"NOW!"
Why do we want it?
"Because the box looks well nice."
trust me, some scotch, rose wine, pina coladas, bath time with quinns
Hold on to your wallets!
Sherlock Holmes Consulting Detective
is now available. Contained within its box is the pinnacle of puzzle technology, the supreme solo game, an astonishing coup for couples' gaming!
Hmm? What's that? It actually came out in 1981?
But that's impossible. There must be some mistake.