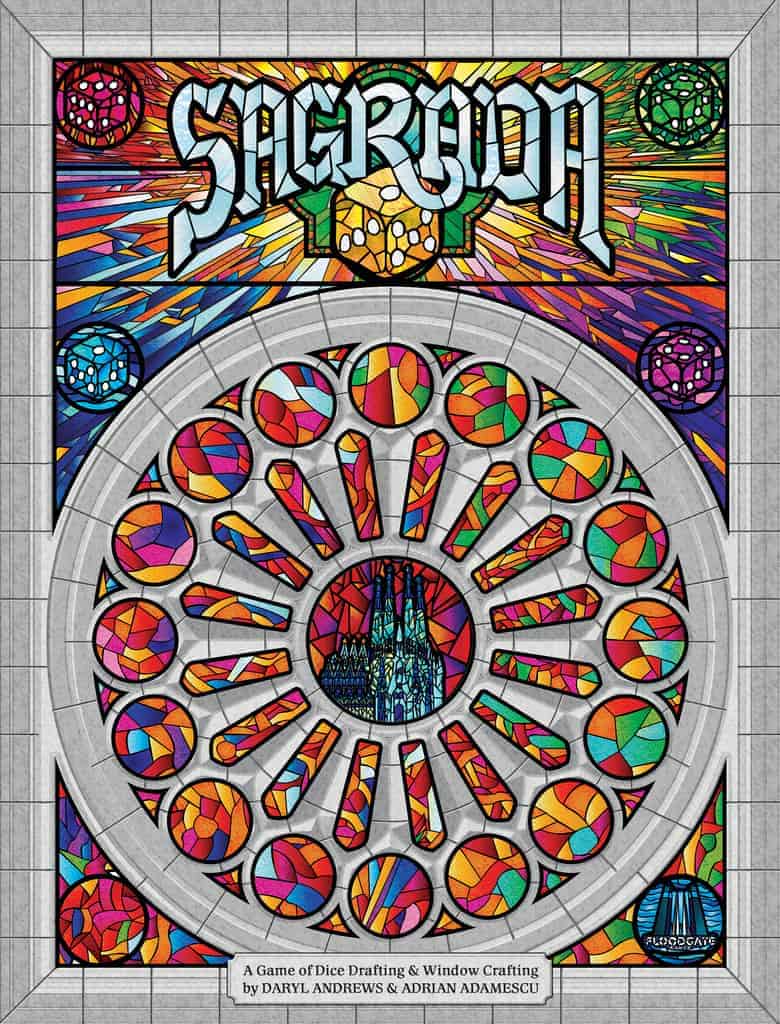 Buying from these fine retailers helps support Shut Up & Sit Down.
Sagrada is a dice-drafting game where players compete to build beautiful stained glass windows out of different coloured dice. Each die cannot be laid next to another die of the same colour or showing the same value, so as players continue to lie more dice and build up their window, placement becomes harder and harder.
In addition to trying to build their windows, players look to score points according to variable criteria that could include how many different colours they're using in each column, or the die values they have placed.