a family show, the award for best quintin, a middle finger to the march of time
Who's this, arriving fashionably late in a limousine? Why, it's only a new podcast discussing
the winners of the 2017 Pearple's Choice Awards
!
Quickly, cinch up your black tie or crawl into the nearest dress before joining us on a discussion of the best games of last year. There's reflection on Gloomhaven, Sagrada, Inis, Captain Sonar, Fog of Love, Azul, Consulting Detective, Twilight Imperium 4th edition and so, so much more.
You also get to hear the team collapse in on themselves like a dying star when exposed to the madness of the Best Expansion category. Just what is an expansion for?!
Huge thanks to forum user clg9000 for organising such a fun event. If you'd like to join the SU&SD forums, you'll find them right here.
New podcast feeds (if you're missing episodes 71, 72 and 73 try these):
a unicorn autopsy, devilish denials, the eternal damnation of two yellows touching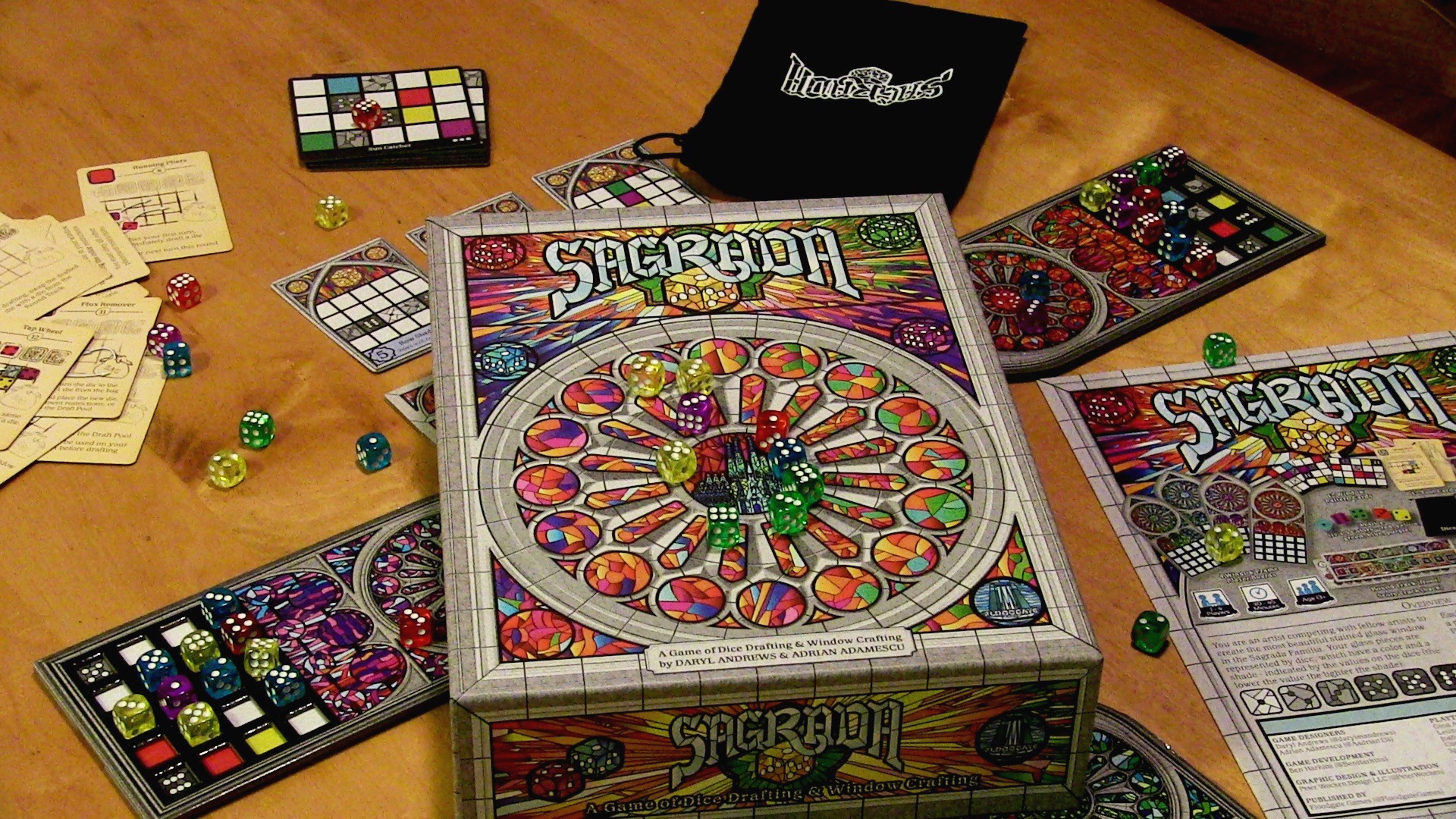 Paul: Help me out here. I'm in a bit of a dilemma.
I keep telling people that I'm not especially enamoured with Sagrada, that it's just my latest diversion, but then I say they should still try a game with me. Then it hits the table again. Then I'm playing it once more. Then we have a good time and I think about the next person I want to try it with. Then it goes back into my bag and I bring it to someone new.
Am I in denial about just how much I like this?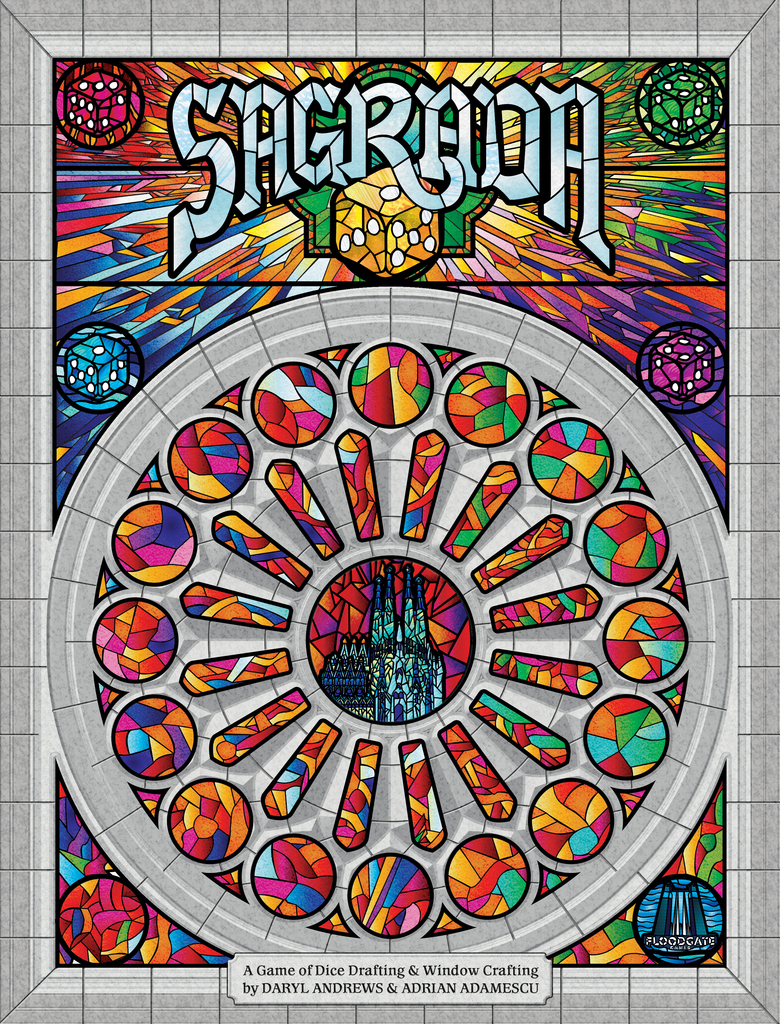 Sagrada is a dice-drafting game where players compete to build beautiful stained glass windows out of different coloured dice. Each die cannot be laid next to another die of the same colour or showing the same value, so as players continue to lie more dice and build up their window, placement becomes harder and harder.
In addition to trying to build their windows, players look to score points according to variable criteria that could include how many different colours they're using in each column, or the die values they have placed.
a herd of managers, chasing the sandy sausage, a mid-game nap, resin pudding
You know what doesn't get enough kudos? 
Bags. 
Big ones, small ones, soft ones, leathery ones. Where would we be without bags? Walking home from the shops, clutching cucumbers to our chest with onions in our armpits, that's where.
Our 63rd podcast is all about great games with some great bags. Paul's been building (and cursing at) stained glass windows in Sagrada, Quinns has been carelessly eroding his car in the amazing Automobiles (see our review of that one here), and this time we remember to have the chat about Orleans that was meant to go the previous episode. Inspired by these three titles, Shut Up & Sit Down's campaign for More Bags In Games begins next week. Please send money now.
Could you give two figs about bags? Are they "Not your bag"? Not a problem! Paul and Quinns also provide some early impressions of the ludicrously pretty Wasteland Express Delivery Service, and answer a reader mail about why long games lead to a special kind of exhaustion.