pretty foxes, handsome woodcutters, and a psychic slapfight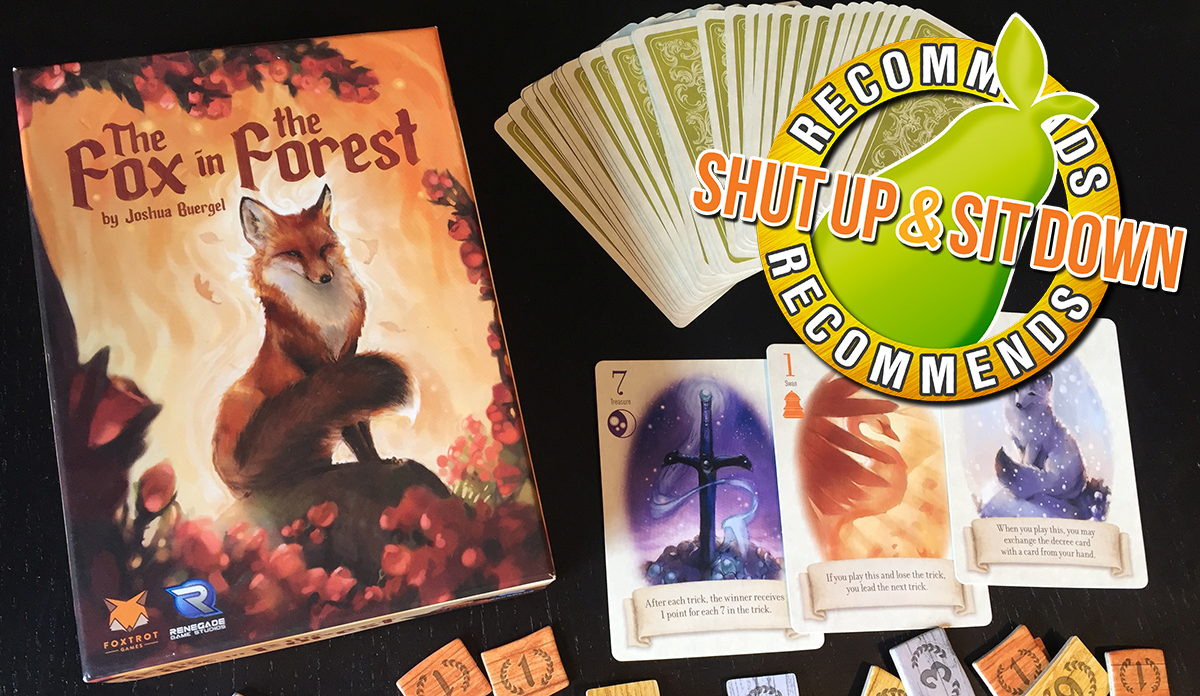 Quinns
:
The Fox in the Forest
is the best small-box card game I've played in two years.
That's a pretty momentous statement, right? Well, now we're going to lose all of that momentum as I plunge this review-car up to its axles in mud, because Fox in the Forest is a trick-taking game.
The board gaming scene has a habit of not explaining what "trick-taking" is, probably because it's a huge pain in the ass to teach. But we're going to do it, here and now, in SU&SD's famous spirit of accessibility. We can through this mud together, reader! You get in the driver's seat, I'll get out and push. Just stick with me! Now, feather the accelerator! The ACCELERATOR! That's what we call the gas pedal in England do it oh god the mud is in my shoes
billy's bad cannoning, some criminal lemons, a pedalo in space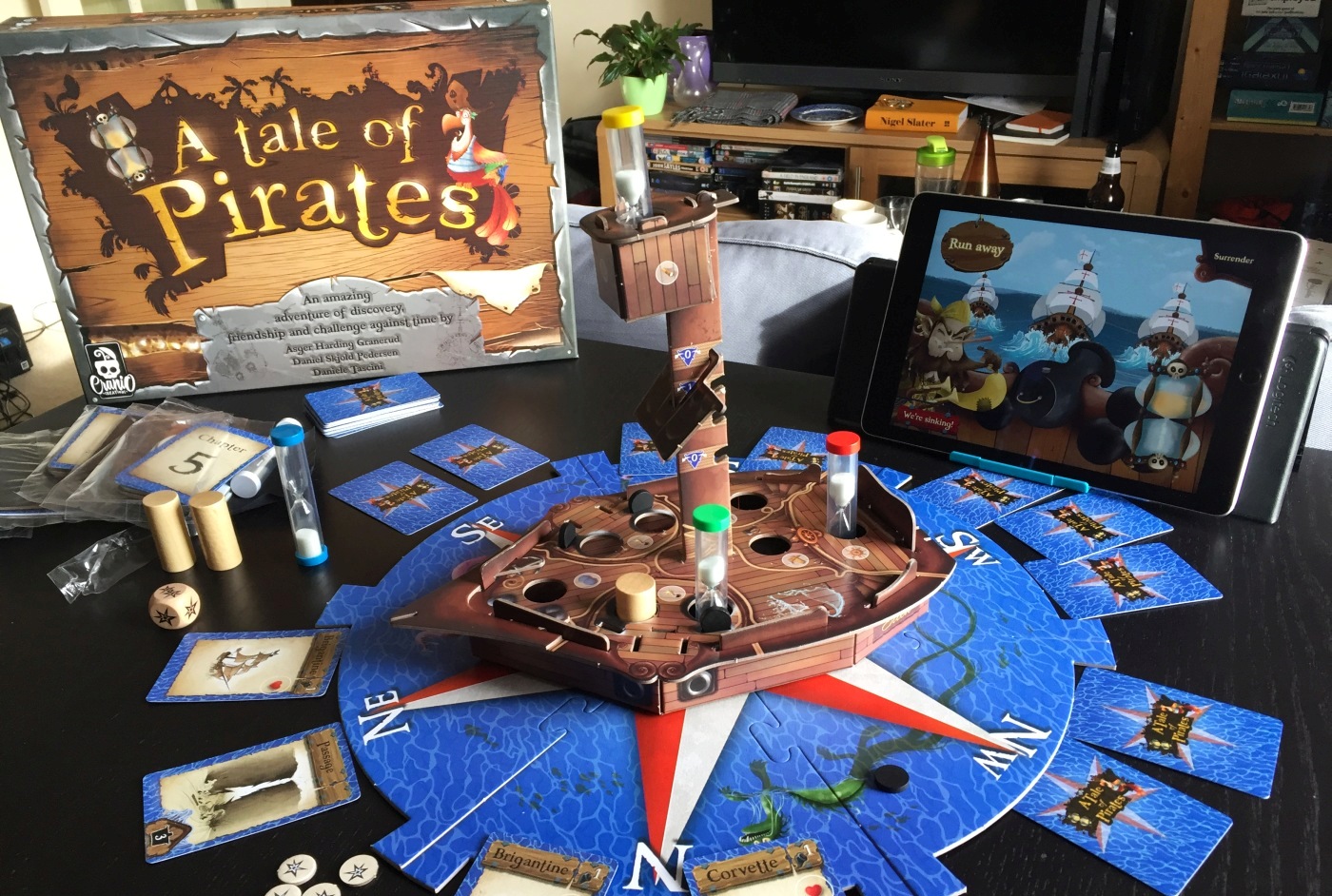 Quinns
: You're looking at
A Tale of Pirates
. More specifically, you're looking at a 3D pirate ship, a load of sand timers and an accompanying app. And before we get to how all of this fits together, let me add that you're looking at a
great
little game.
Last year a lot of people got excited about Kitchen Rush, a real time game where players place sand timers to run a chaotic restaurant together. If Kitchen Rush was any more up our street it'd be banging on our front door, but actually, we found the video game Overcooked to be more entertaining and cheaper.
A Tale of Pirates is similar to Kitchen Rush, but instead of 2-4 players popping their sand timers down to go shopping or cook a bouillabaisse, 2-4 players are placing sand timers to load a cannon or climb the crow's nest of their very own ship. But more importantly, they're working together to unlock the next level in a very playful campaign.
a bloated boxer, a wibbly purple, a wonky illustration, interstellar nutella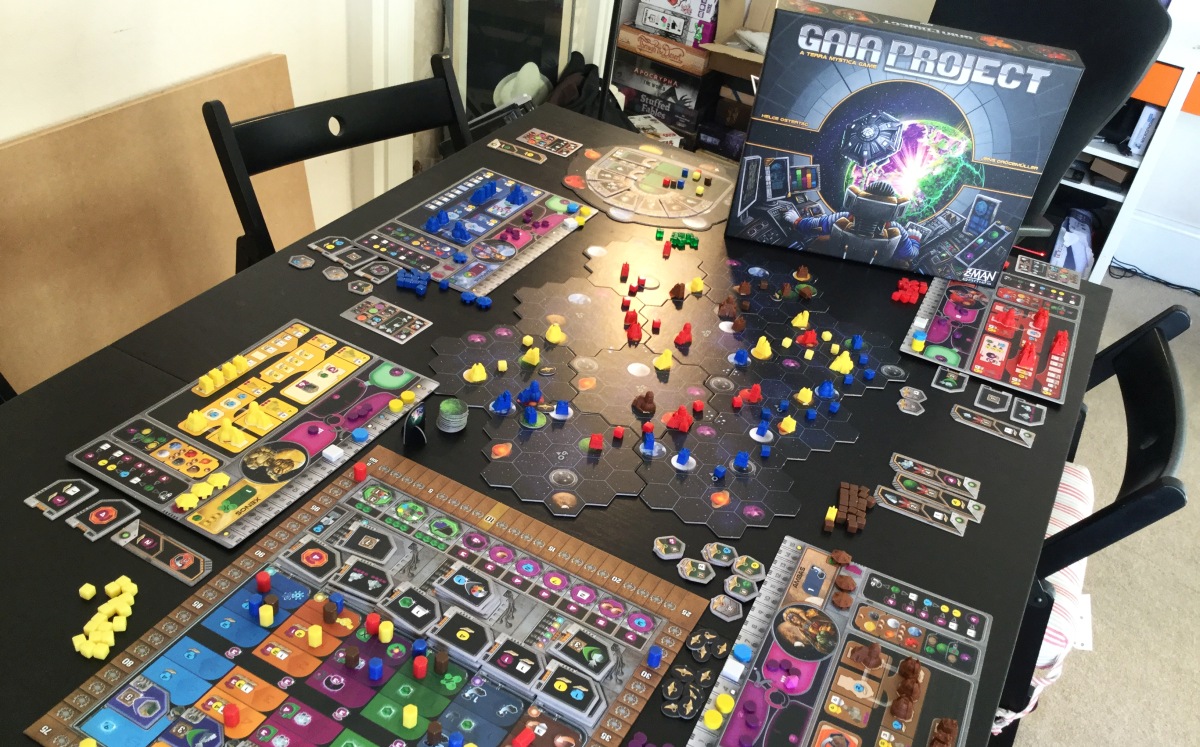 Quinns
: Everybody, stand up from your chairs! Pull up your pants. Spit out that gum. An esteemed classic has returned.
We reviewed fantasy town-building game Terra Mystica back in 2013 and found ourselves submerged in strategic nirvana. Today 28,000 people have rated it on BoardGameGeek, awarding it in an average of 8.3 out of 10. That's shockingly high considering just how complicated and odd Terra Mystica is, with its challenging puzzle squished in between ugly mermaids and magic bowls. But there you have it! It's just that enjoyable.
This week we're looking at the sequel, Gaia Project, which is a big deal in more ways than one. As well as swapping Terra Mystica's musty fantasy for a sci-fi backdrop, it's more expensive, more complicated and demands significantly more table space. All set up, you're looking at an asteroid belt of iconography.
in memoriam lyv, an itchy brain, a timid lover, a beloved lasgun, a two-part head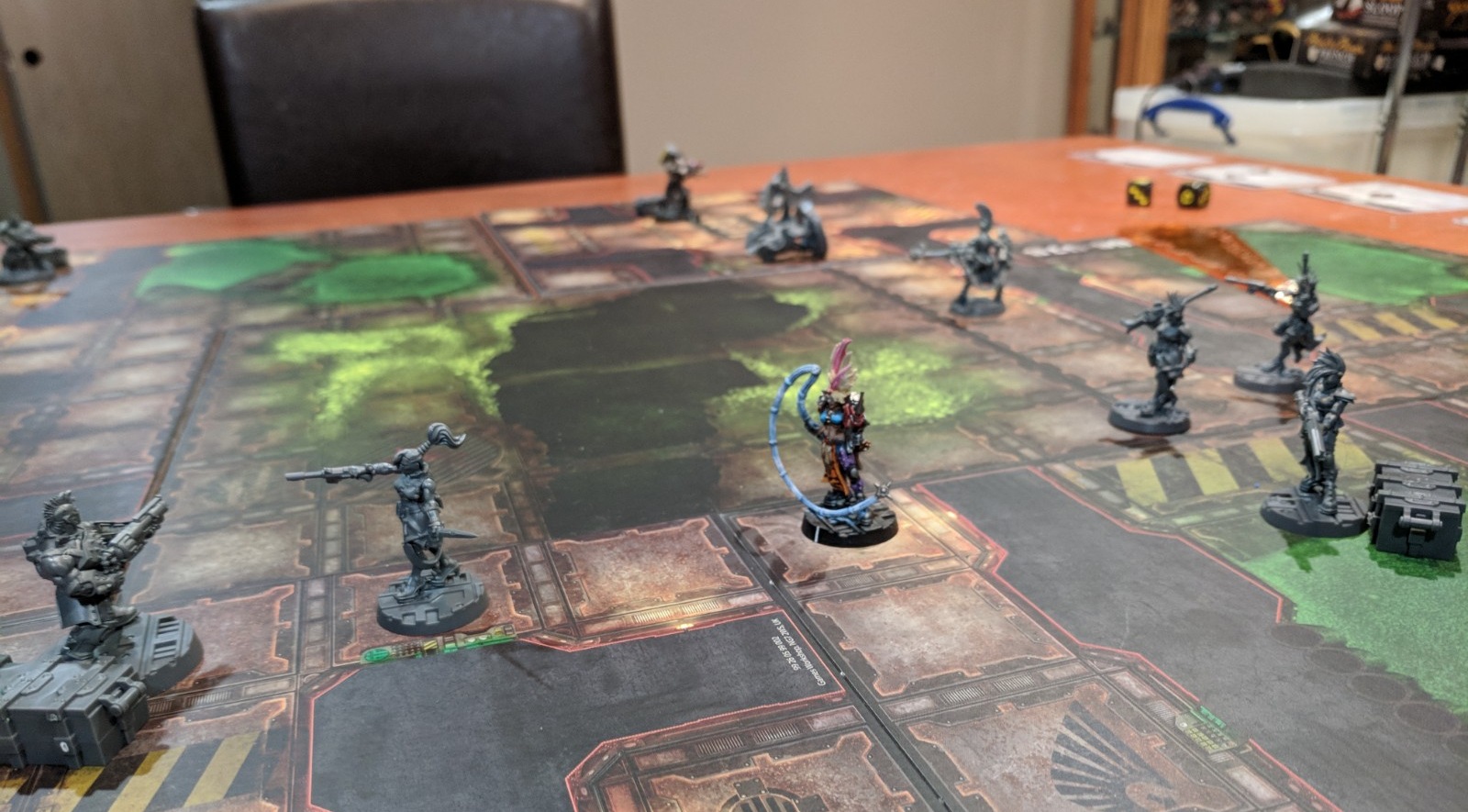 [We once again welcome SU&SD miniatures correspondent Eric Tonjes for a report from some far-flung warzone. If you've not yet caught up on his work for us, do so on the double!]
Eric: A few years ago I had the chance to revisit the grade school I attended as a child. It was a jarring afternoon. The huge hallways were suddenly kind of small. I could see over the bookshelves in the library where I used to get lost. The teachers... several of them were younger than me. I walked in the door feeling nostalgic; I left a bit unsettled.
I found myself remembering that visit as I got ready to open Games Workshop's new remake of Necromunda. A skirmish game set in the collapsing underbellies of hive cities in the Warhammer 40,000 universe, the original Necromunda one-upped the grim darkness of the 41st millenia by adding gangs, drugs, slavery, abject poverty and child soldiers. To a 15-year-old me, it was a thing of glorious joy. Yet I wondered, would this turn out to be just another narrow-halled school with five-foot bookshelves?
persnickety poltergeist, quirky quickstep, germophobe's whistle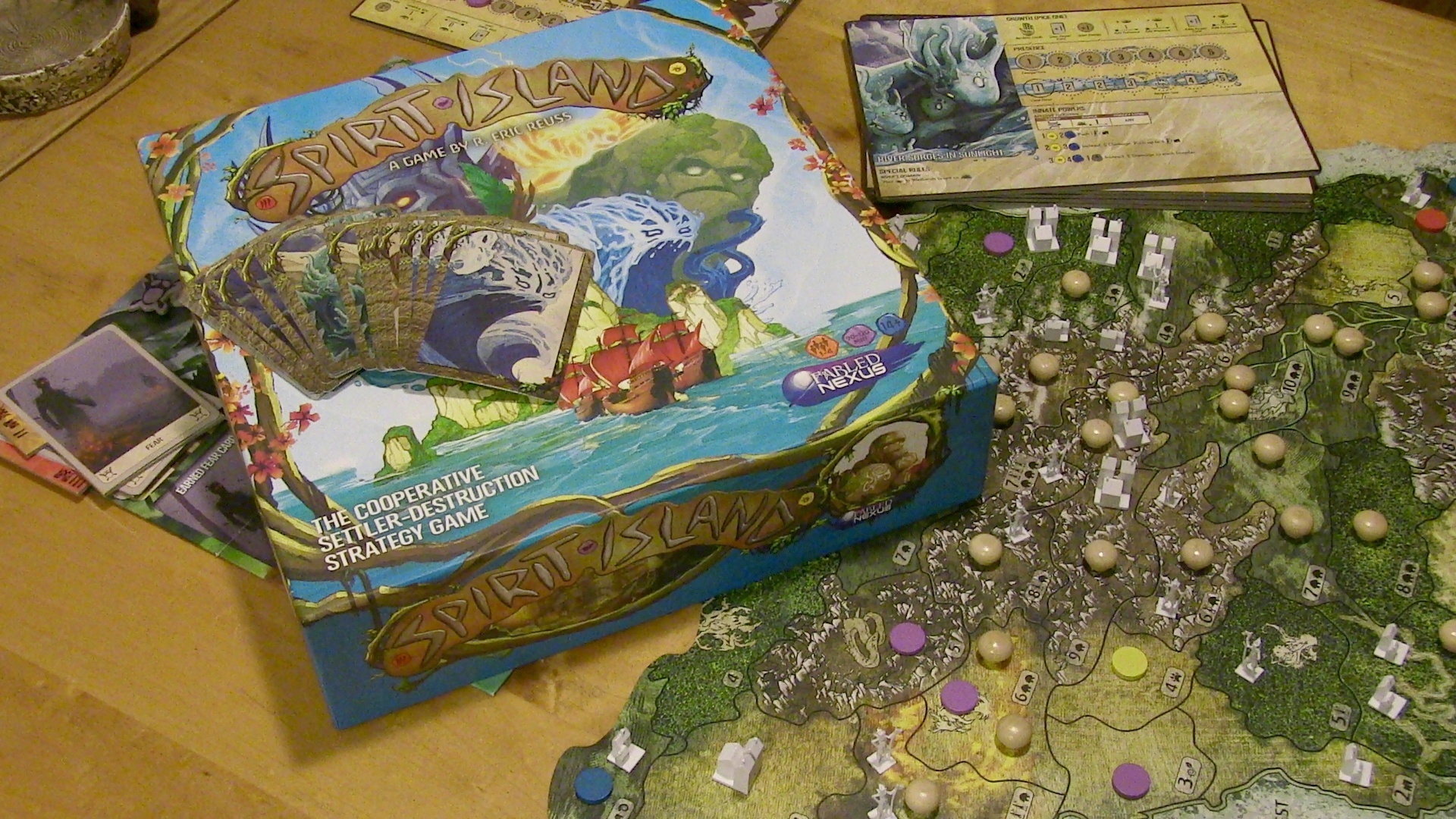 Paul
: The invaders are coming. They're a white tsunami sweeping across the land, surrounding and engulfing everything in their wake, threatening to drag it all beneath the waves. They settle and they spread, they capture and they conquer. Gradually, methodically, they destroy everything.
You and your fellow spirits are all that stands in their way. Together, you will burn, drown and starve as many of them as you can. But, more than anything else, you'll horrify them, with the hope that your actions are so soul-rendingly awful that their like are never seen again. It's time to be terrifying.
splinching Spock, good space weather, the mirror universe and all its evil beards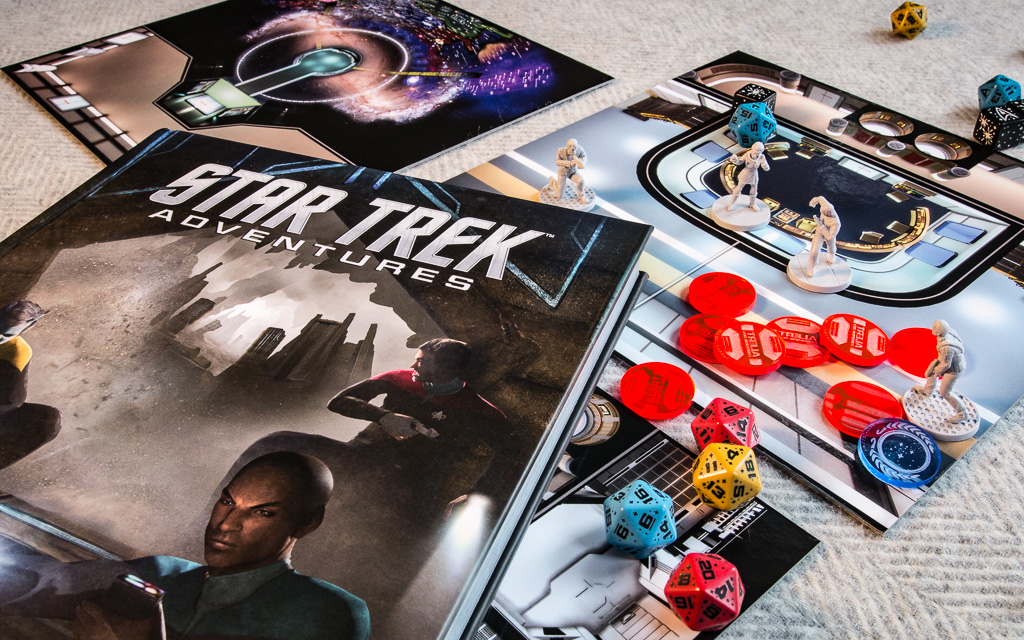 Cynthia
: "
Space. The final frontier.
" As a kid, whenever I heard Patrick Stewart utter those words, I'd drop everything, leap into my favorite chair (from the back,
à la Riker
) and watch. Star Trek: The Next Generation is more deeply rooted in my nerdy American psyche than pumpkin pie, Marvel superheroes and football combined. So when Modiphius announced they were publishing the first
Star Trek roleplaying game
in
fifteen years
, I began tugging Quinns' sleeve like a kid passing an arcade. "Can we review that?
Please?!
"
But does it provide that perfect blend of discovery, combat, philosophy and cheap humour that characterised Star Trek at its strongest? Can it submerge us the suffocating moral ambiguity of Deep Space Nine, inspire us like The Next Generation, or make us squee with dread like the tribbles of The Original Series? Does it boldly go where no science fiction RPG has gone before?
quinns' toothy heart, a sad birthday, 8 more complexity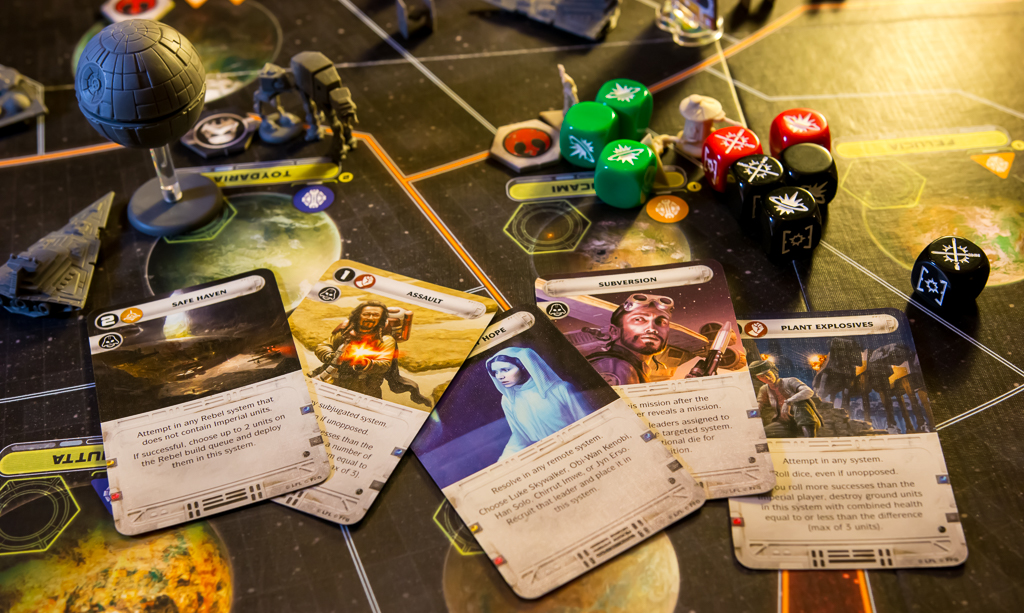 Quinns
: Matt, are you ready to review the
Rise of the Empire expansion
for Star Wars™: Rebellion? To bring everyone up to speed, Rebellion is a grand 2-4 player game set in the Star Wars universe,
which I reviewed
and said it was fun, but I couldn't quite recommend it.
What does the expansion add? Well, let me just quote the press materials: "Rise of the Empire isn't just inspired by Rogue One; it follows the movie's example, adding new depth and story to the Rebellion game experience just as seamlessly as Rogue One provided new insight into the Galactic Civil War presented in the original Star Wars trilogy."
Matt: I just did a big vomit out of a window. In Real-World Terms™ it's an expansion that adds quite a bunch of stuff: new leader characters, new cards, a whole new combat system, more unit types and plastic figures, and a brand new planet: EWOK-HOTH, HOME OF THE CHILLYBEARS.
Hoth on highballs, subtle seasoning, flicked to the full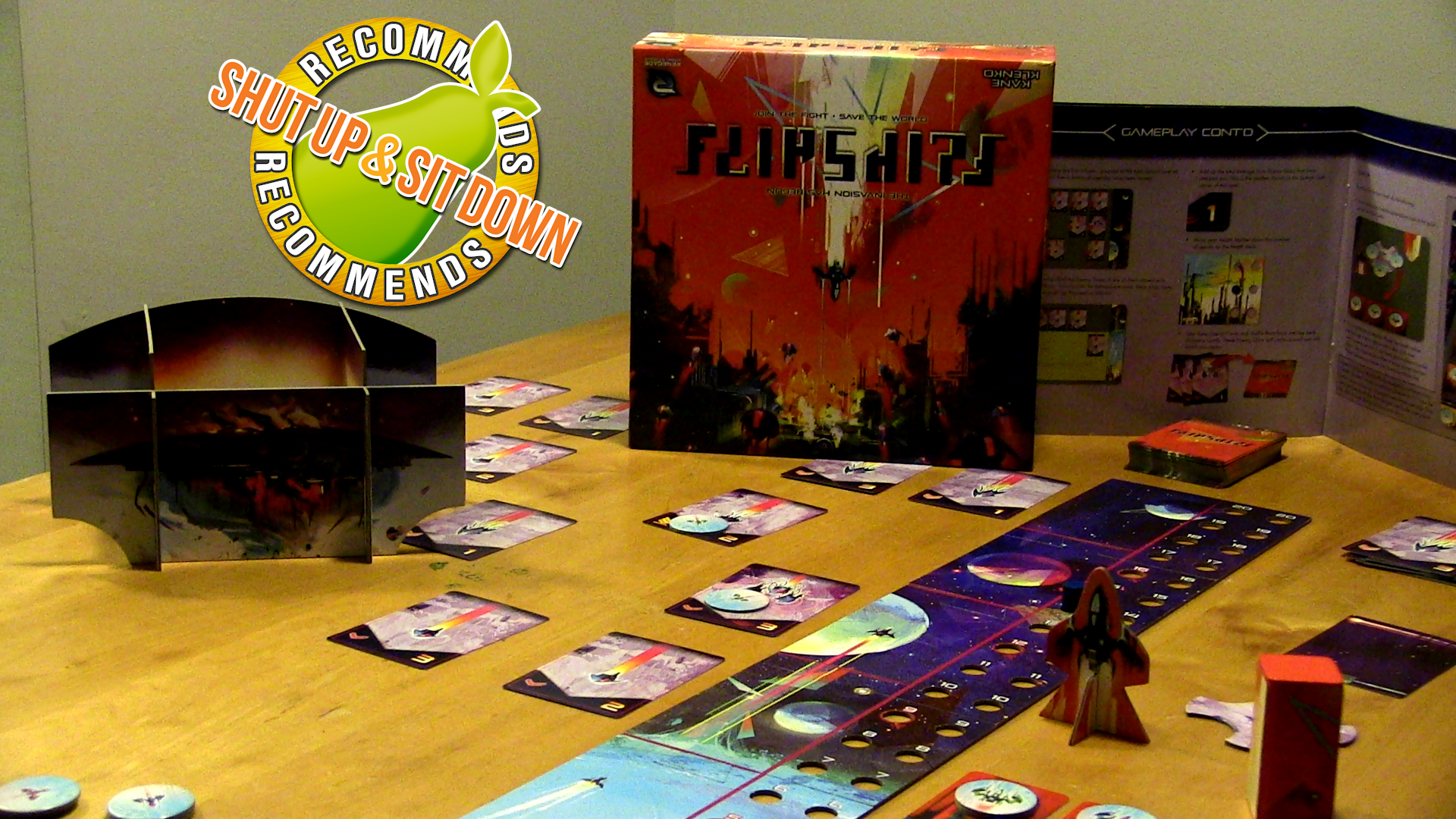 (This review contains gifs. Viewing it on a mobile device may use a lot of roaming data. If your usage is metered, consider reading this at home!)
Paul: The aliens are coming. Aggressively advancing, ever encroaching, nothing seems to stop their dreadful descent. The sunlight shines off their silver spacecraft as they pierce the heavens and prepare to bring down so much death and destruction onto the city below.
You and your friends are all that stand in their way. Together, you will use a small flight of fighters and the most precise cardboard-flipping skills the galaxy has ever seen to win the hour. You will flip them round the moons. You will flip them in low orbit. You will flip them in the atmosphere. You will never surrender.
Or you'll flick a state-of-the-art starfighter straight across the room and lose it behind the sofa. Who's to say?
Machiavelli-maths, i've made a huge mistake, Rafael Silveira is rubbish though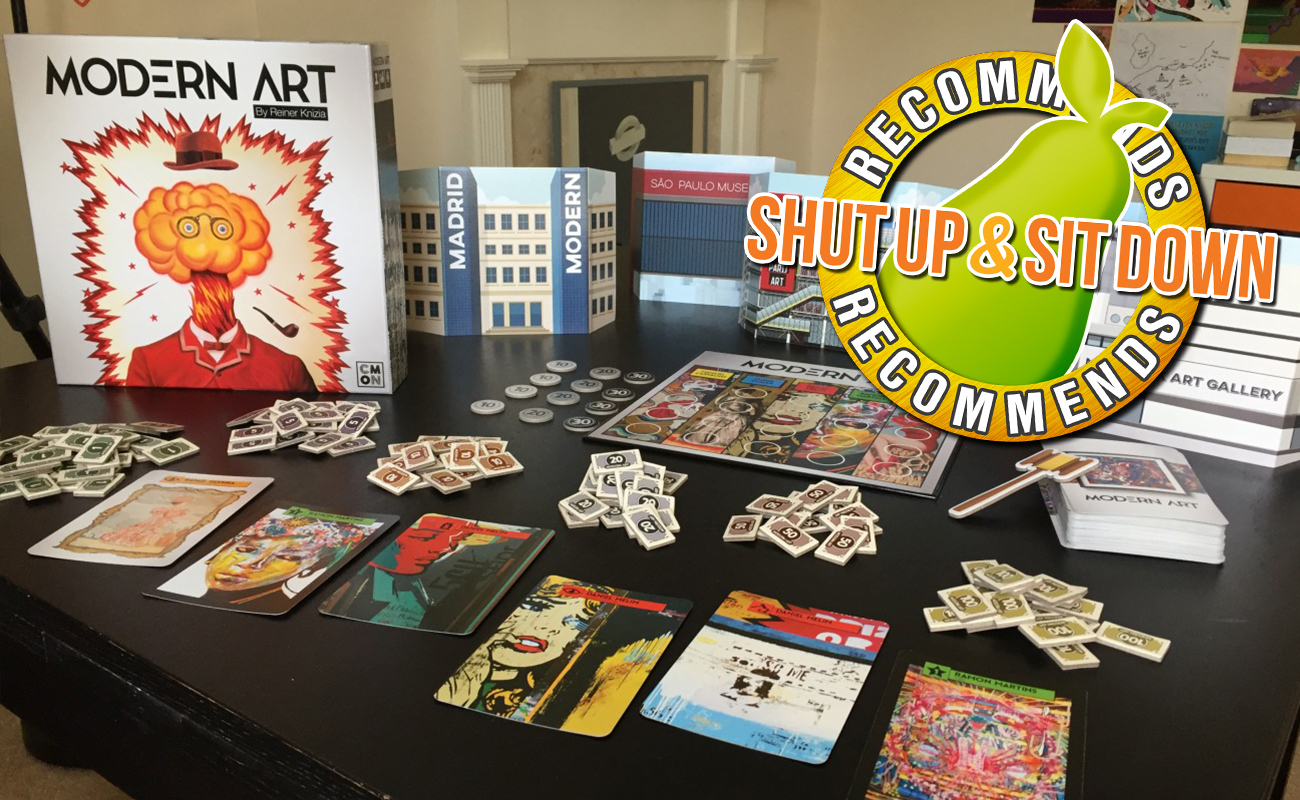 Quinns
: With CMON's
new edition of Modern Art
, a game of blisteringly quick and dangerous art auctions, Shut Up & Sit Down continues its exploration of
classic Knizia.
Just who is Reiner Knizia? Where did he come from? What is he doing?
We've interviewed him
and I still don't know. All I can tell you is that he's responsible for
more than 500 games
, literally some of which are good.
But Modern Art isn't just the oldest Knizia game we've ever reviewed. With the exception of 1981's Consulting Detective, I think this is the oldest game we've reviewed, period. It came out way back in 1992, when Paul was celebrating his 30th birthday and Matt hadn't even been born yet.
Can you feel it? This site is trembling with time right now. Slip inside my cardboard Tardis. Let's see if the years have been kind.
poisonous cat masks, erotic pastries, trains that literally go to hell, inhaling rules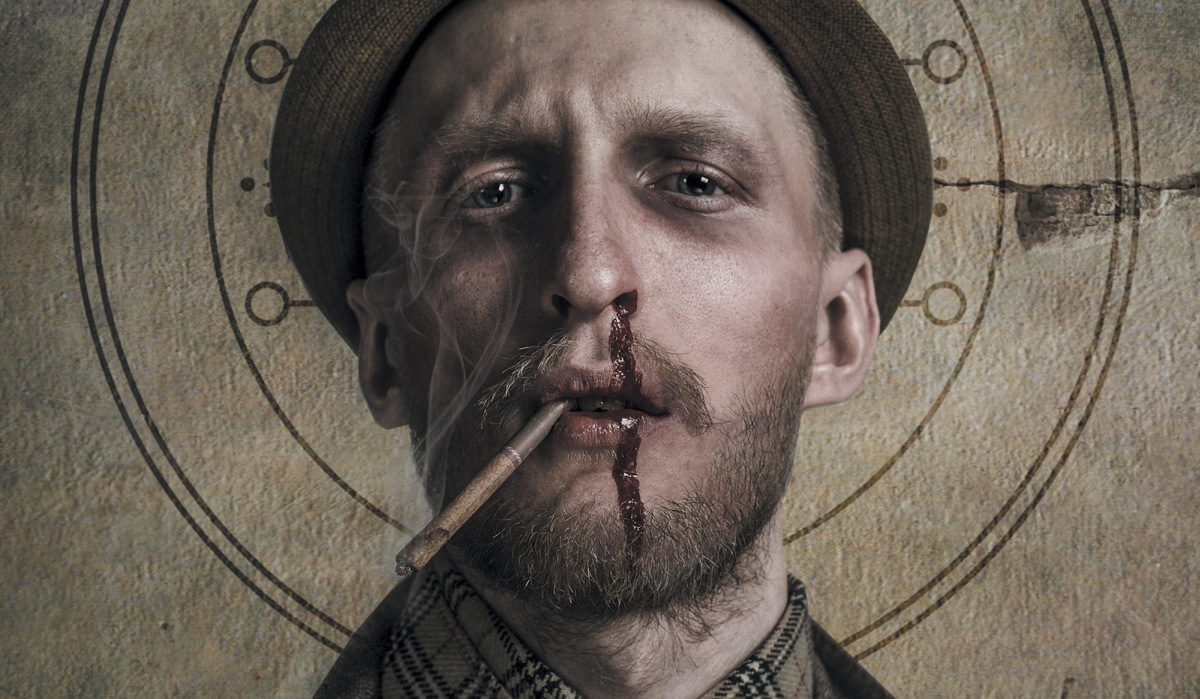 Cynthia
: The
third edition of Unknown Armies
appeared in May of this year and got my attention with this pitch: "A
n occult game about broken people conspiring to fix the world."
Alright, I thought, I'm hungry for games set in the actual dumpster fire world we live in, and I enjoy creepy, occult things, and I always want to investigate characters with secrets, traumas, and unsolvable problems. So I gathered a small cabal and led them into a morally ambiguous underworld of deadly rituals, paramilitary organizations, ancient crypts that appear only at midnight, young women without tongues, and murder. I plunged them into an international struggle for the future of the TransCanada oil pipeline, of Vancouver real estate, of the White House, and the world.
If you're ready for a game of of vast conspiracies and sleepless nights, a game in which your obsessions give you strength and great power comes with great corruption, in which you'll be haunted by invisible demons with ten-inch claws and compelled to do bloody deeds, where heroes are less Captain America and much more Jessica Jones… then read on. Just be warned: in case you haven't figured it out yet, this game is not family-friendly. Nor is it for the faint of heart.