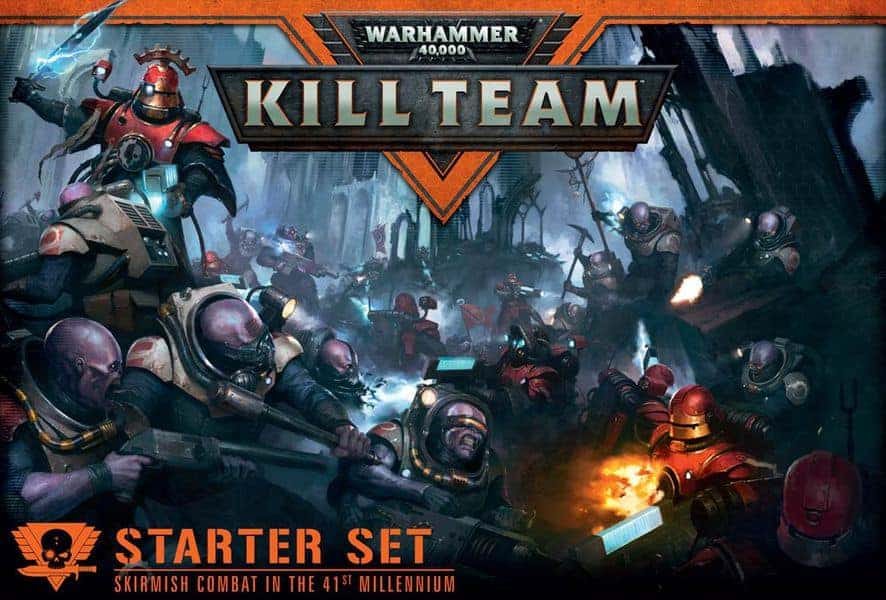 Buying from these fine retailers helps support Shut Up & Sit Down.
Kill Team is the game of skirmish combat in the 41st Millennium.
Set in the same universe and using the same miniatures ranges as Warhammer 40,000 but with a different rules set, it allows you to play a game of fast-paced tactical skirmish combat in games of 2-4 players, in less time and with a fraction of the models you'd need to play a full game of Warhammer 40,000.