sad hobbits, empty castles, grief knights, and their juicy complexities
Quinns
: If you like comics, we've got a real treat for you today!
This month saw the release of the book collecting the first five issues of DIE, a fabulous new comic about a group of people who become trapped in their fantasy roleplaying campaign.
Written by Kieron Gillen, creator of THE WICKED + THE DIVINE, and breathtakingly illustrated by artist Stephanie Hans, DIE quickly became a series where I'd devour each new issue on the day of release. In two words, Kieron describes it as "Goth Jumanji". In three words, I'd add that it's "Very, very good".
What makes this even more exciting is that Kieron Gillen is a personal friend of mine, and agreed to an interview about not just about the series, but the accompanying DIE RPG, and Kieron's thoughts on roleplaying games in general. This is SU&SD, after all.
Before we get started, the three preview pages below give a summary of what DIE's about. Click to see them at full-size!
a ship with exactly four incels, engineers love wine, a murder-mystery
This was one of our favourite shows from SHUX 2018. Quinns ran a game of the Star Trek Adventures RPG, something we've wanted to do
ever since our review
.
"These are the adventures of the Star Ship Canada. It's continuing mission: For crew-members Paul, Matt and Pip not to embarrass the Federation."
Is the resulting story the worst Star Trek episode ever made? You be the judge.
an actual magic sword, a locked door puzzle, the classics are genuinely the best
What follows
Part 1
and
Part 2
? We've got some news for you: It's the third part of our D&D adventure!
In this episode our team of a tory, a crank and a lizard descend into their very first dungeon,  the very engine room of D&D. What monsters will they fight? What puzzles will they overcome? And what treasure will they find?
It's easy to poke fun at D&D. It's a lot harder to argue with the thrill of beating up a boss and taking his gold. Get 'em, Badger!
acquisition mode, the fabled swamptopus, man is literally the real monster
It's time to rejoin the adventures of Badger Kennington, Mr. Balderk and Sean Dragonborn! Our group's inevitable descent into "being the bad guys" continues apace.
If you missed part one, check it out right here. If you want to watch more from our sickeningly good guest dungeon master, Mark Hulmes' own channel can be found here. Or were you looking for something a little... stronger? If so, all of SU&SD's role-playing game coverage is here.
Tell you what, this "Dungeons & Dragons" thing is a lot of fun. Expect big things from this game. As cutting edge board game critics, we'd stake our reputation on it.
Snake Buds, Another Glass of Breakfast, Unexpected Debts
Last year we transported our bodies to Bristol for a day of filming with
Mark Hulmes
- a Dungeon Master extraordinaire who specializes in creating high-grade fun within the realms of Dungeons & Dragons. Be aware that whilst we've snipped out the swearing, the series does contain infrequent graphic descriptions of violence.
splinching Spock, good space weather, the mirror universe and all its evil beards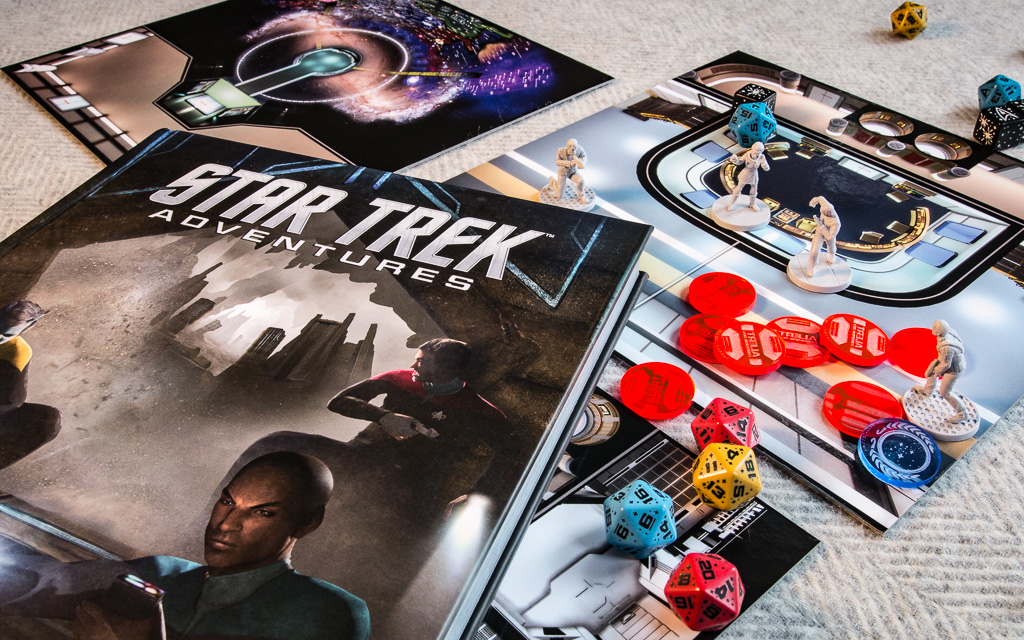 Cynthia
: "
Space. The final frontier.
" As a kid, whenever I heard Patrick Stewart utter those words, I'd drop everything, leap into my favorite chair (from the back,
à la Riker
) and watch. Star Trek: The Next Generation is more deeply rooted in my nerdy American psyche than pumpkin pie, Marvel superheroes and football combined. So when Modiphius announced they were publishing the first
Star Trek roleplaying game
in
fifteen years
, I began tugging Quinns' sleeve like a kid passing an arcade. "Can we review that?
Please?!
"
But does it provide that perfect blend of discovery, combat, philosophy and cheap humour that characterised Star Trek at its strongest? Can it submerge us the suffocating moral ambiguity of Deep Space Nine, inspire us like The Next Generation, or make us squee with dread like the tribbles of The Original Series? Does it boldly go where no science fiction RPG has gone before?
poisonous cat masks, erotic pastries, trains that literally go to hell, inhaling rules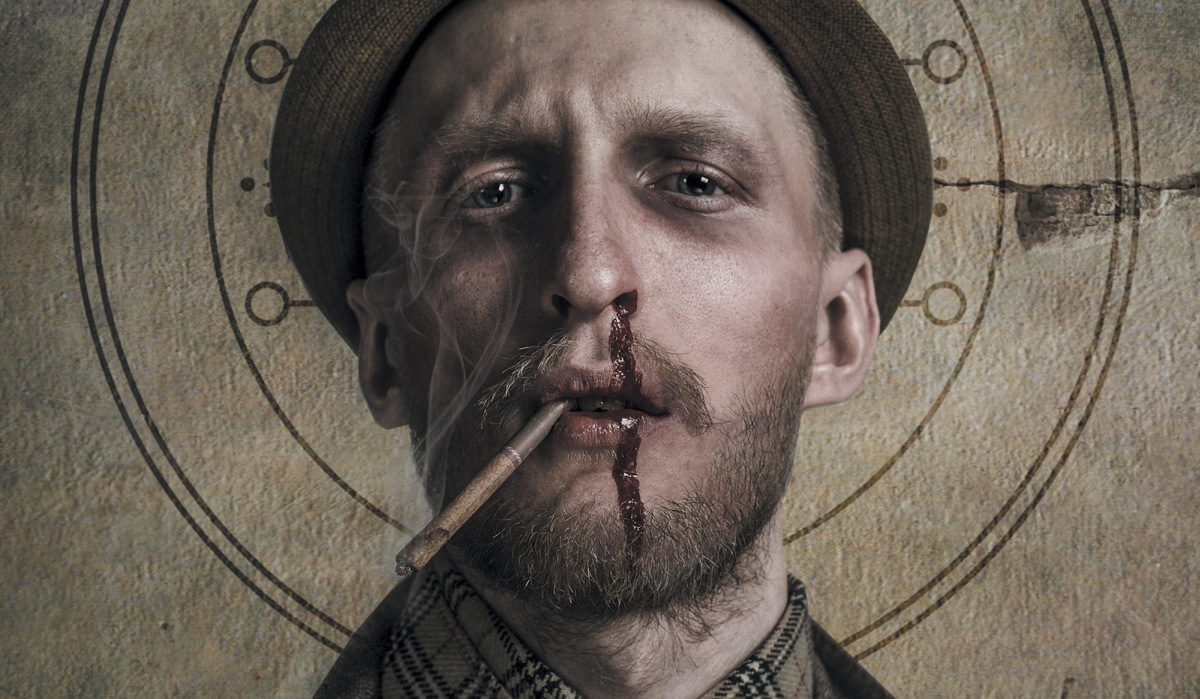 Cynthia
: The
third edition of Unknown Armies
appeared in May of this year and got my attention with this pitch: "A
n occult game about broken people conspiring to fix the world."
Alright, I thought, I'm hungry for games set in the actual dumpster fire world we live in, and I enjoy creepy, occult things, and I always want to investigate characters with secrets, traumas, and unsolvable problems. So I gathered a small cabal and led them into a morally ambiguous underworld of deadly rituals, paramilitary organizations, ancient crypts that appear only at midnight, young women without tongues, and murder. I plunged them into an international struggle for the future of the TransCanada oil pipeline, of Vancouver real estate, of the White House, and the world.
If you're ready for a game of of vast conspiracies and sleepless nights, a game in which your obsessions give you strength and great power comes with great corruption, in which you'll be haunted by invisible demons with ten-inch claws and compelled to do bloody deeds, where heroes are less Captain America and much more Jessica Jones… then read on. Just be warned: in case you haven't figured it out yet, this game is not family-friendly. Nor is it for the faint of heart.
a georgian george clooney, a ghost whisperer, word-confetti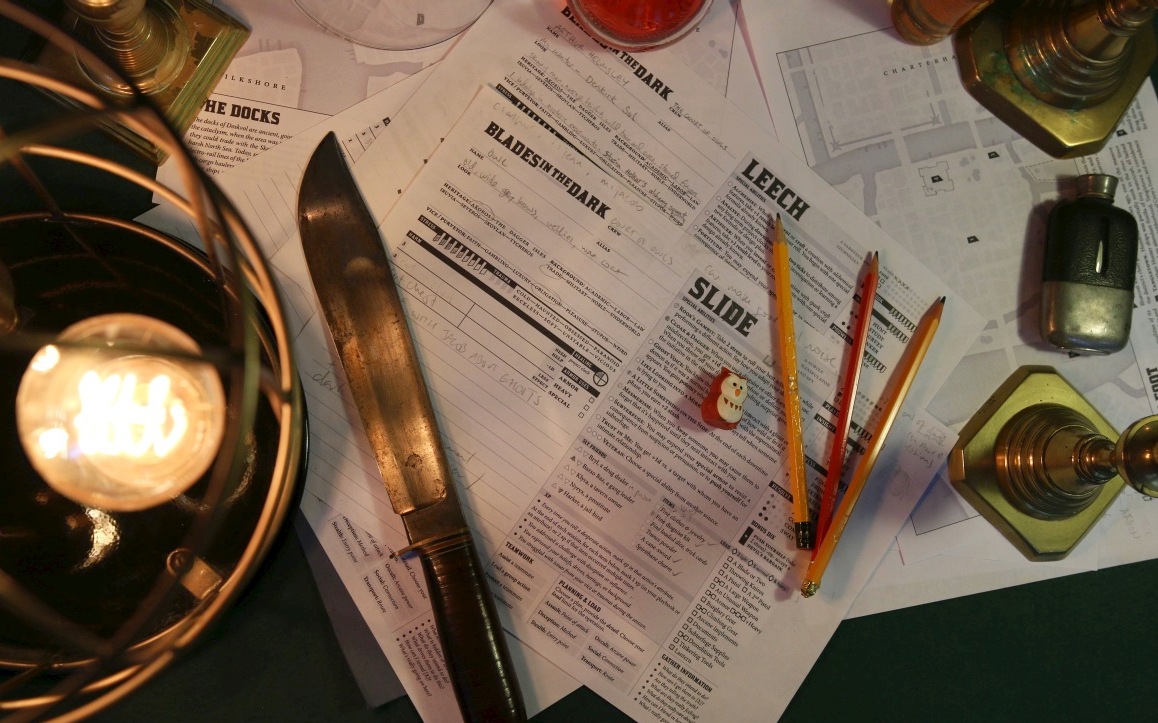 Quinns
: Remember last month when we reviewed 
Tales from the Loop
, the charming sci-fi RPG of bicycles, bottle rockets and 1980s theme songs? Today we're going to look at the other new role-playing game that's been turning heads among my friends, and we're going as villainous as Tales from the Loop was innocent.
Blades in the Dark is a game by John Harper, who you might remember from Cynthia's review of superb free RPG Lady Blackbird. But while that game was an improbable 15 pages, Blades is 336 pages. By comparison, it's his opus.
Which is very good news if (like me) you're a fan of Scott Lynch's Locke Lamora books or the heist genre in general, because Blades is a game of playing regency-era criminals. Oh, yes. This is a scoundrel simulator, and whether you want to play a crew of classy vice dealers, some down-and-dirty brawlers, or even a worrisome cult is simply the first of one million entertaining decisions that you'll be making.
Blades in the Dark also offers a vast, seductive backdrop to your escapades: The haunted city of Doskvol, which will be familiar to anyone who's escaped into the gloompunk of videogames like Thief, Dishonored, Sunless Sea or Fallen London.
This is going to be a long review, and not just because this is a huge book. You see, not only is Blades the most fun that my friends and I have ever had playing an RPG, it's also like nothing I've ever played.
heart-burst, thriller-made, pool-hides, english-feels, pastoral-slice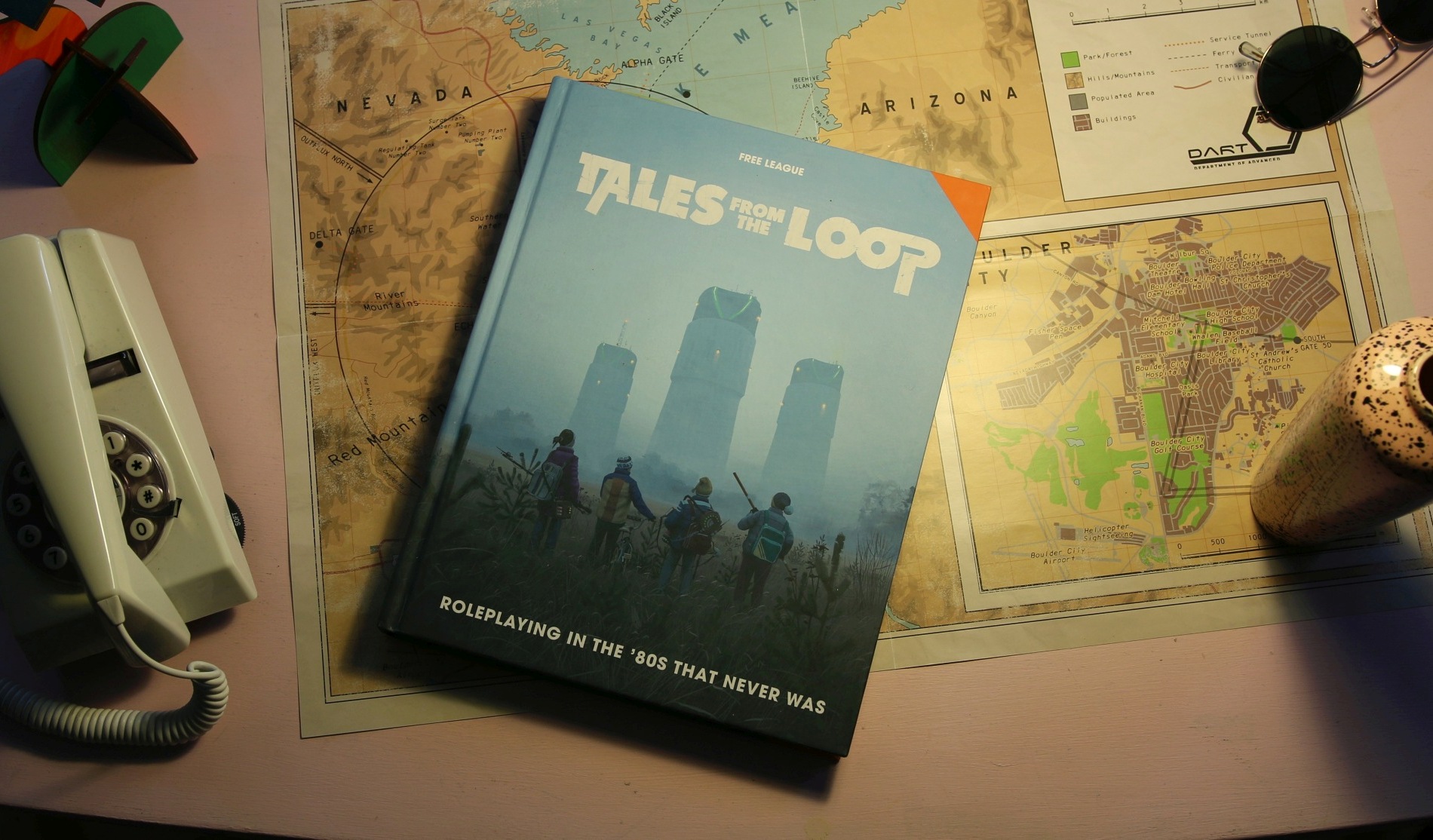 Cynthia
: Omg! I think we might have an RPG blockbuster here, Quinns.
Everyone's talking about Tales from the Loop, the game of roleplaying young kids in a 1980s that never was. It's got everything you need to play out your own version of Gremlins, E.T., Stranger Things, or any movie where kids hurriedly pedal their bicycles to save the day (but should probably be home before dinner).
And who wouldn't want to play a kid? Adolescence is amazing, and I'm not just saying that because I spent months teaching middle school Algebra. All the hormones, and discovery, and bravery, and adventures, and confusion… it's perfect RPG fodder. The question is whether Tales from the Loop successfully unites '80s nostalgia and middle school feels with good science fiction mysteries.
Ok, I confess. I teared up more than once while playing it. What did you think?
Quinns: I'm going to be very British and delay talking about my emotions so I can squeeze this in above the cut: I think Tales from the Loop is a cool, clever, beautiful book, but the real reason I want everyone to know about it is that it might also be the easiest experience I've ever had being a Games Master.
wrg snargles, top fruit, pints of cream, juicy specificities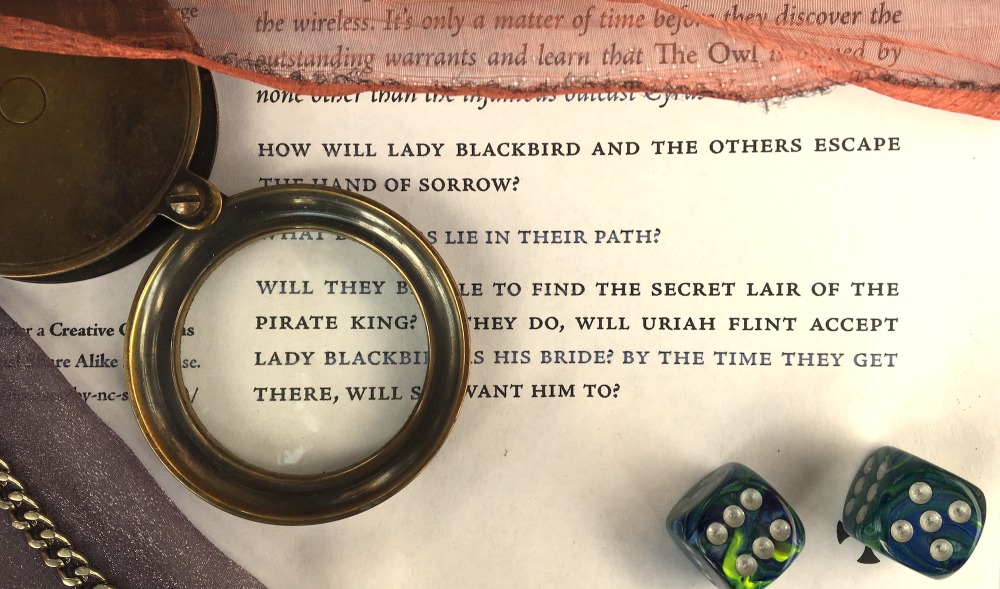 Cynthia: Everyone, I have a little secret that I want to share with you. Ok. Maybe it's a decently-sized secret. Maybe it's not that secret at all. MAYBE it will change your tabletop gaming life.
DON'T TELL ANYONE, but some of the best roleplaying games out there are not available at your local retailer. Thanks to the magic of the internet, they're completely free.
These irresistible blossoms of RPGs can suddenly appear on Twitter or Reddit only to vanish within a few days. Sometimes they'll quietly bloom on a designer's Tumblr or publisher's homepage. A few older ones thrive quietly in the dark places of the internet to be occasionally plucked by some intrepid RPG gatherer who brings them back into the light. There's even a contest-fed bouquet of 200-word RPGs out there, as Quinns and Paul mentioned in a recent edition of Games News. The brightest flower of all these lovely free RPGs, however, is Lady Blackbird.