wrg snargles, top fruit, pints of cream, juicy specificities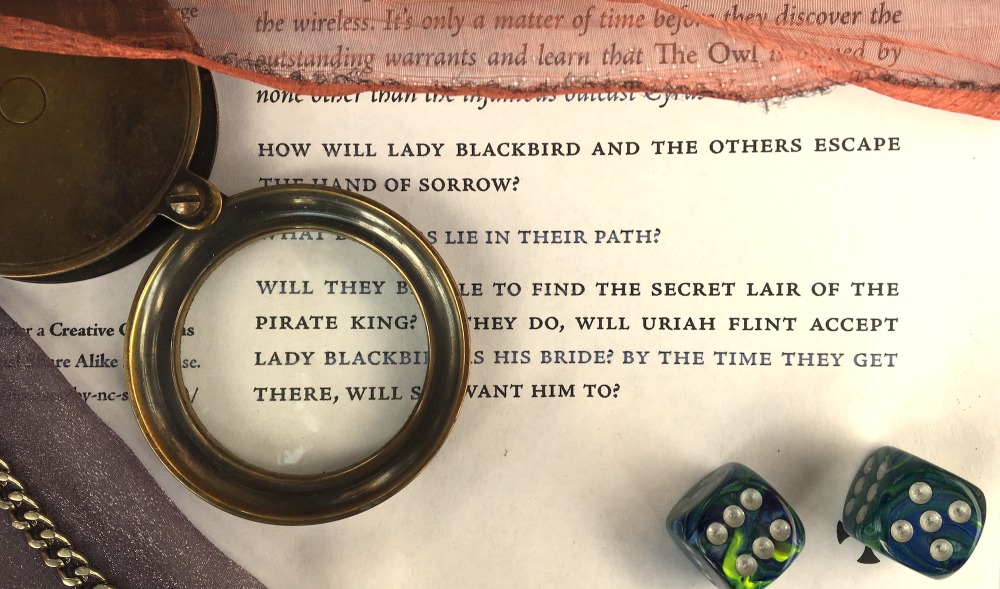 Cynthia: Everyone, I have a little secret that I want to share with you. Ok. Maybe it's a decently-sized secret. Maybe it's not that secret at all. MAYBE it will change your tabletop gaming life.
DON'T TELL ANYONE, but some of the best roleplaying games out there are not available at your local retailer. Thanks to the magic of the internet, they're completely free.
These irresistible blossoms of RPGs can suddenly appear on Twitter or Reddit only to vanish within a few days. Sometimes they'll quietly bloom on a designer's Tumblr or publisher's homepage. A few older ones thrive quietly in the dark places of the internet to be occasionally plucked by some intrepid RPG gatherer who brings them back into the light. There's even a contest-fed bouquet of 200-word RPGs out there, as Quinns and Paul mentioned in a recent edition of Games News. The brightest flower of all these lovely free RPGs, however, is Lady Blackbird.
a cardboard graveyard, nipping terrors, scary geometry, a fulfilling ravaging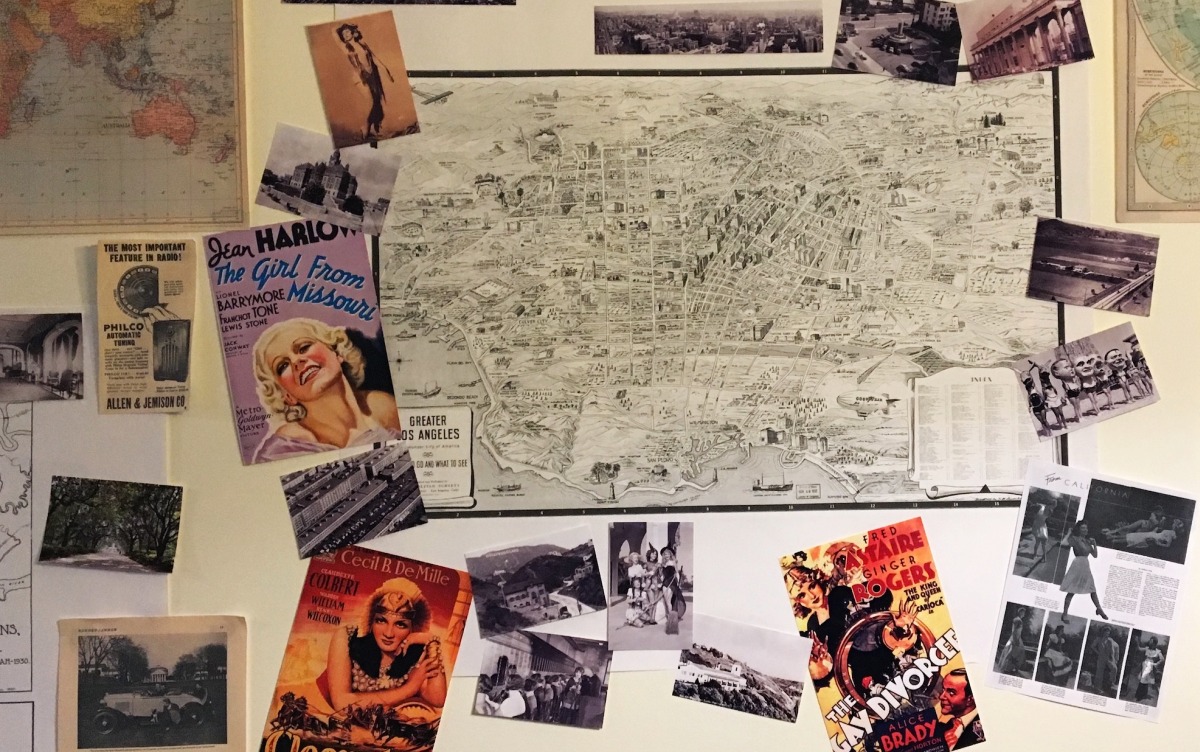 Cynthia: It is a little known fact I accompanied Paul Dean during his fearless investigations into the horrific
Mythos Tales
affair earlier this spring. I witnessed some of those same horrors, unearthed dark revelations couched in official documents, grappled with non-euclidean maps, and ventured alongside him into spaces where our accustomed rules of time and space seemed to break down.
None of that prepared me for the bizarre investigations that I commenced upon my return to Minneapolis –– investigations that continue as I write. Therefore, while I still retain enough of my mind to write, I find it imperative to tell you all this:
There is no Lovecraftian mystery game as engrosssing, as well-crafted, or as much sheer fun as Pelgrane's roleplaying game, Trail of Cthulhu.
Befuddled with love, a leaf on the wind, feminine wiles, stabbed!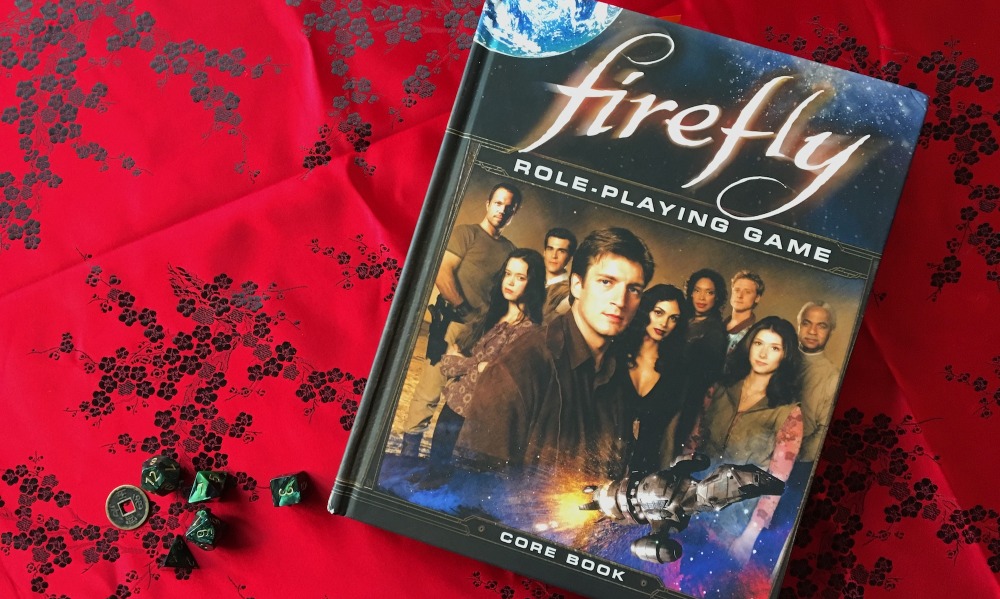 Cynthia
: The television show Firefly, one of Joss Whedon's series, has wriggled deep into the shared geek consciousness since it aired in 2002-3. Phrases such as "Curse your sudden but inevitable betrayal", "I can kill you with my brain", and "Yessir Captain Tightpants" now serve as entry passwords into secret geek spaces, flashes of color that we use to recognize each other in the wild. As much spaghetti western as science fiction, full of Chinese swear words and sexually-charged tea ceremonies, Firefly had Buffy's wit and black humor, Dollhouse's dark maturity, and something else that characterised neither: freedom. Five stars' worth of planets, moons, frontiers, and open skies.
In other words, if you haven't yet watched Firefly, you need to get on it.
But enough of that! The real question here is whether the Firefly roleplaying game is any good.
Readers, friends: yes. Yes it is.
A sentient saw, a song from aladdin, a giant map, seriously you gotta see this map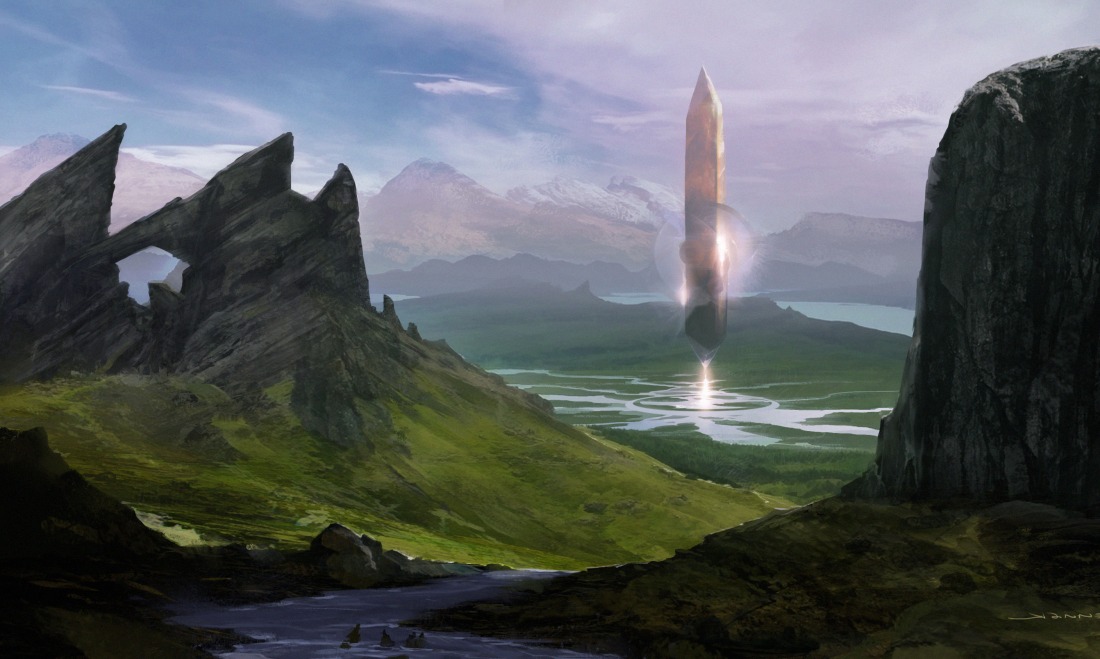 Cynthia: Imagine rising to the top of a valley and discovering the above vista: green hills, snowcapped mountains, seemingly pristine waters, and an obelisk, tens of thousands of years old, 
humming
with magical (or mechanical?) power. You could be the first to learn all of its secrets, or simply find out how it works, and harness its power. And that could be just the beginning of your earthly adventures.
For this uncanny place is our Earth, far, far, far into the future, after our civilization and seven others have climbed, peaked, fallen, and been rusted over. More than one alien invasion has occurred, and more than one alien species has mingled genes with humanity. A new civilization has arisen, but hasn't really gotten past the middle ages. The perplexing debris of past civilizations, from humming obelisks and transdimensional portals to enchanted amulets and portable CD players, is everywhere. The people of earth call these weird objects "filled-with-power-things": numenera.
Welcome to the Ninth World, the setting of Monte Cook's Numenera. I would say, "come on in, the water's fine," but it's probably filled with flesh-eating microdroids or laced with bubble-gum flavored psychotropic drugs or something. But forget the water, there's so much here. This place is so ancient, and vast, and tremendous. Let's explore!
RACCOON ANXIETY, OXYTOCIN, THE GORDON RAMSEY OF MICE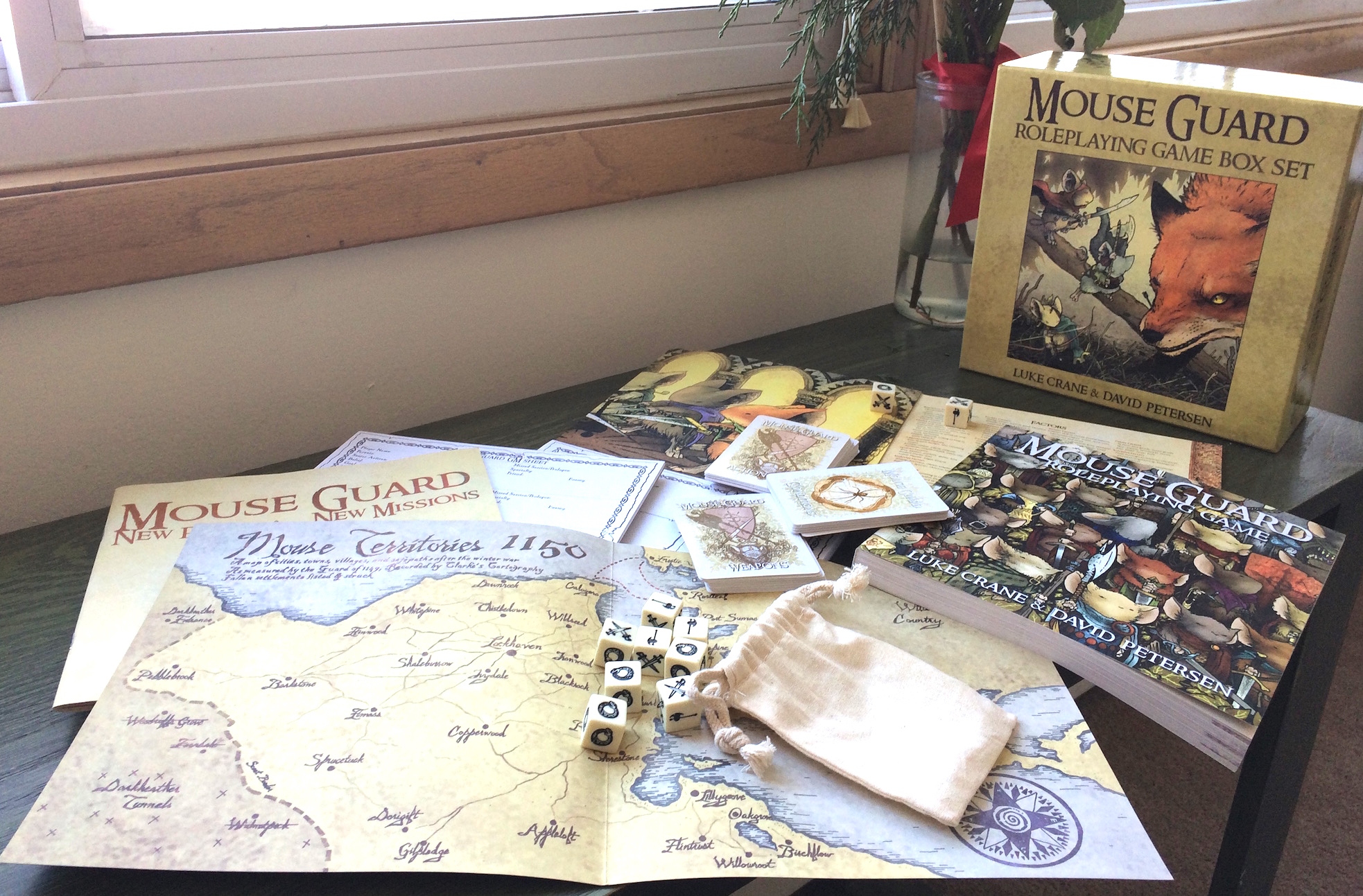 Cynthia
: There's something extra lovely about roleplaying games in the winter. Where I live in Minnesota, going outside can often be quite deadly, so I prefer to huddle around a table with friends and food and drink. The problem is, being trapped indoors makes me crave adventure.
But there is one RPG that this winter has been mollifying my seasonal adventure disorder and warming my heart just like a good cup of hot chocolate with whiskey in it warms your body. That game, my dear readers, is Mouse Guard. So grab your weapons, fluff up your fur, tweak your whiskers, and tap into your anxieties about owls, weasels, and raccoons. You're about to undertake great and perilous deeds for the sake of all mousekind.
these things are true: the world is dark, and we are alive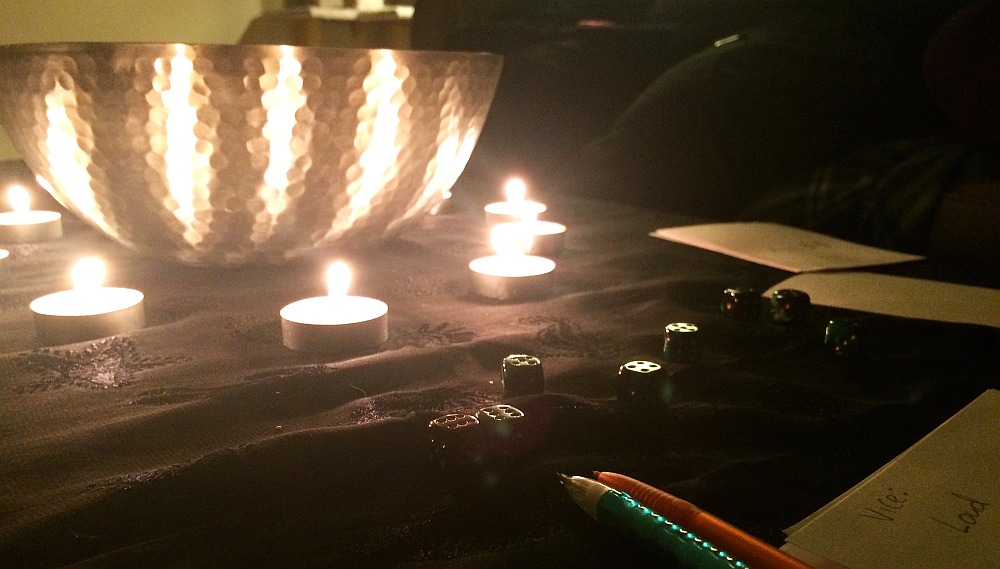 [Introducing RPG columnist Cynthia Hornbeck! As a former Utahn, temporary Minnesotan, PhD dropout and current public school teacher she is radically overqualified for a job with SU&SD. Please, nobody tell her.]
Cynthia: Hello, dear readers! I'd like to invite you all to accompany me to the end of the world, and to your death. Don't worry! I assure you that you're perfectly capable and prepared for the end – as it manifests in the phenomenal indie storytelling game Ten Candles, that is.
Ten Candles is a flexible, firelit game of "tragic horror" designed by Stephen Dewey and published by Cavalry Games. And I'm so totally in love with it. It's many scenarios take place in a variety of apocalypses where thick darkness blankets the earth and an evil force known as "Them" threatens humanity. Oh I know, there are plenty of post-apocalyptic games out there, and I imagine you're all raising your hands to ask what's so special about this one. Well, let me show you. Because what's special about Ten Candles is pretty much everything.
adequate crabs, building heat, the wrestler whisperer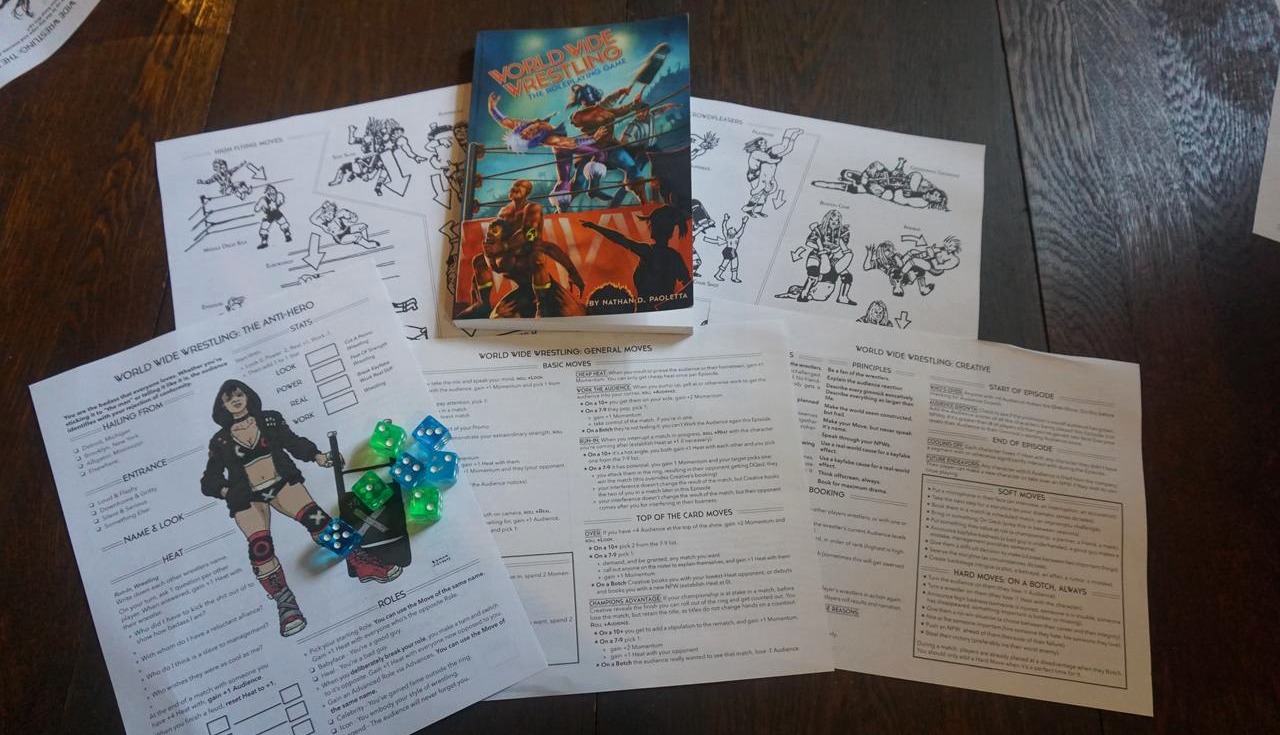 [Everybody, please welcome back freelance writer Jon Bolding, who tackled the highly-recommended game of Orleans for us. This time, he's covering one of his favourite RPGs.]
Review Soundtrack: Beat the Champ by The Mountain Goats
Bolds: A siren call of my youth. The gravel-voiced radio or television announcer chanting "Sunday!" and pointing you at an arena of legends. A contest of champions. A wholly made-up, entirely absurd, totally fixed contest of champions. If you did not grow up with it, if you're just a roleplaying game enthusiast, well, I have an experience for you.
In an entirely approachable, well-laid-out 160-page volume, World Wide Wrestling gives you a set of rules that drive you into a world of entertainment and drama, screaming and spandex, costumes and camel clutches, masks and monsters. In the game, players are archetypal wrestlers - working people who play a role in a show, but also have to live their own lives. It adapts well to either small-scale independent wrestling or the big, media-frenzy contemporary wrestling that gave birth to people like Dwayne "The Rock" Johnson. Hell, allow me some contradiction: I think it's so precisely designed that it reaches beyond the world of wrestling.
stay hydrated, you'll never be fresh again, serious triumphs

Hilary
:
Torchbearer
is a dungeon-crawling role-playing game.
So what? There are a lot of dungeon exploration games in tabletop roleplaying. It's the genesis of the genre, and most of the big tabletop RPGs people are familiar with are of this style. One of the things that differentiates Torchbearer is its heavy emphasis on the crawl. While other games are focused on getting loot, fighting monsters, and generally being completely badass adventurers, Torchbearer is about attempting to get loot and deal with monsters, while being completely worn down by the dungeon experience.
It turns out exploring dangerous unknown environments while lugging a bunch of heavy gear and trying to stay hydrated and rested and fed is really, really hard! It turns out there's only so much space in your backpack and your habit of checking over every room you enter sometimes gets you into trouble and it's hard to avoid getting cranky as all hell when you've been stuck wandering around dank passageways for hours without any snacks.
different dates, bird coins, empty spaces, ghost markets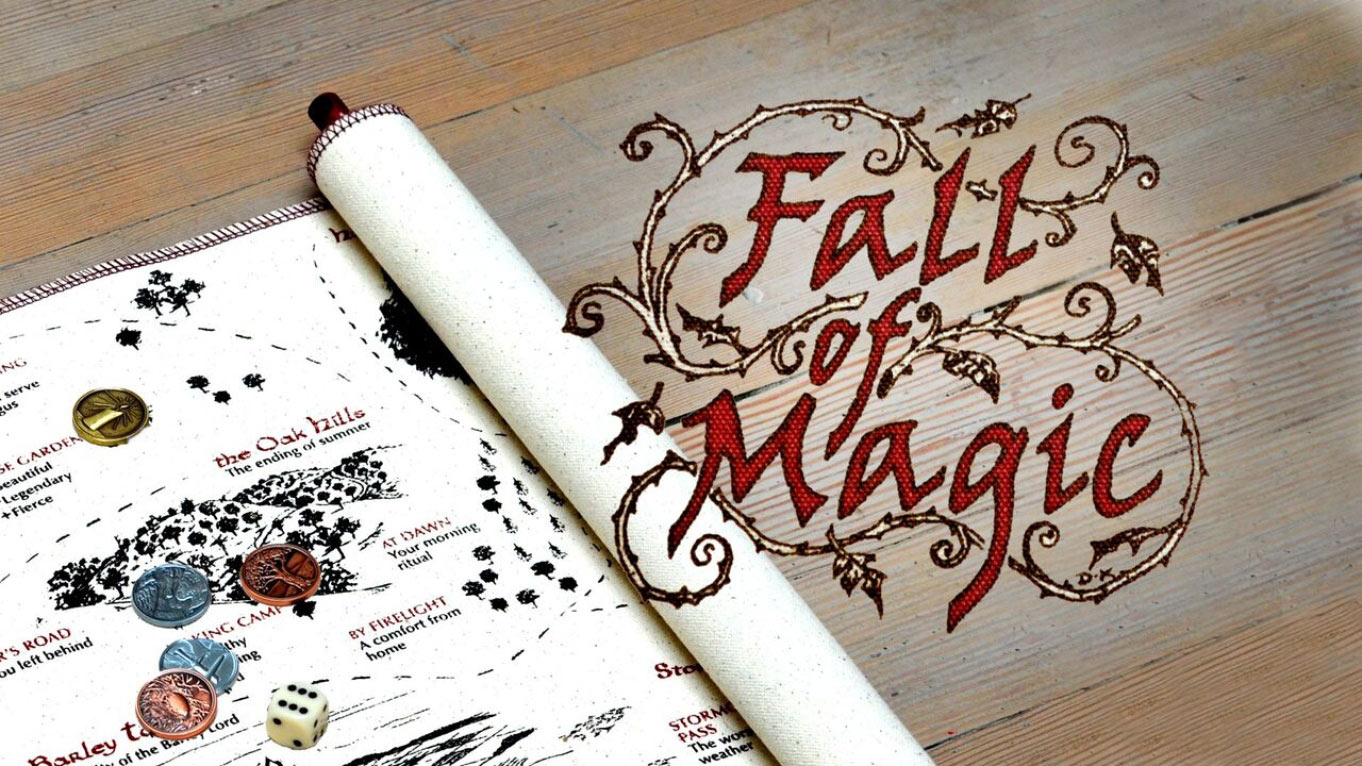 Hilary
: Ross Cowman's
Fall of Magic
is, indeed, magical. It's the kind of game you become immersed in, losing track of time, only to find yourself wandering out later from a rich and compelling world of your own creation. Like some wardrobe-portal to a new and fantastical land, you'll find yourself yearning to find a way back.
Luckily for all of us, continuing our journey to Umbra doesn't require any train wrecks or magical paintings. Only one to three other players, and a few more hours of our time.
basically you're going to be sweaty and look out for direwolves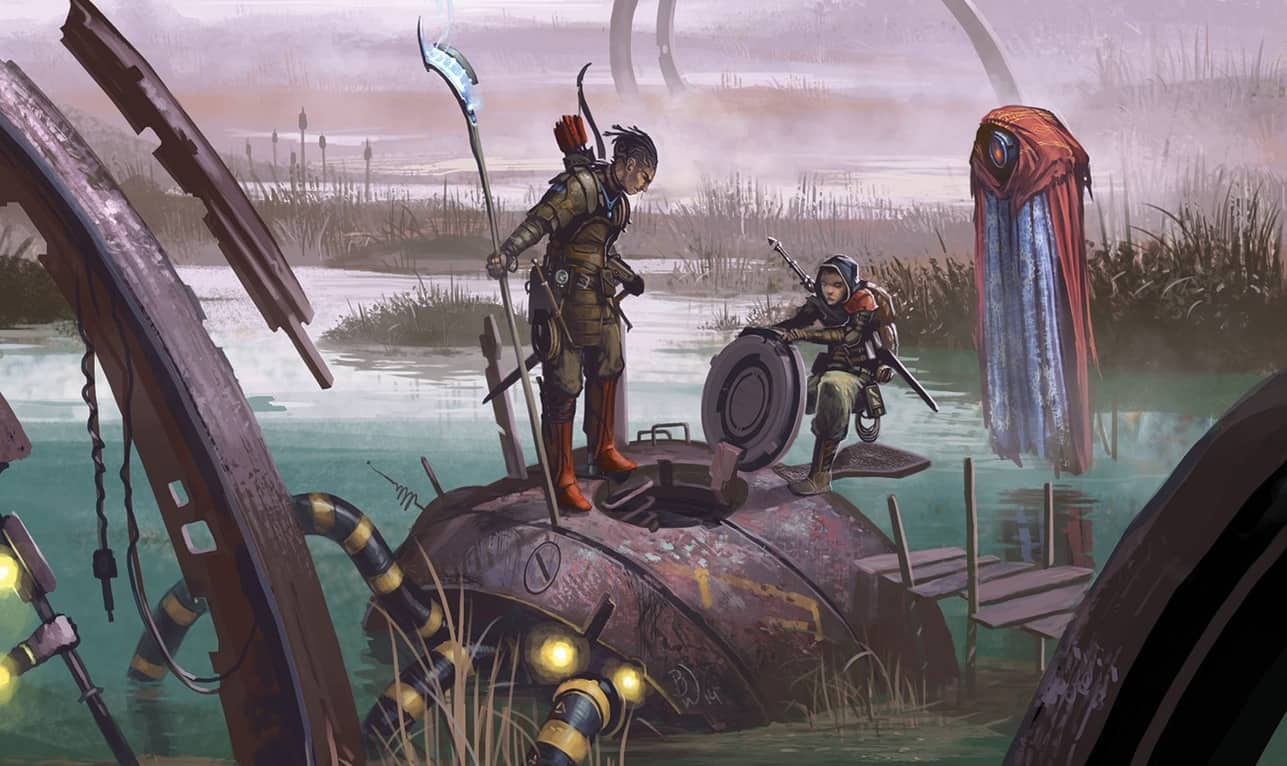 [Our header image is official art for Numenera.]
Hilary: So, you wanna play an RPG.
You've read the Shut Up & Sit Down reviews of Fiasco or The Burning Wheel. You're daydreaming about a campaign of Apocalypse World. The idea of playing a baker in Ryuutama makes your heart melt.
You've bought the game, you've read the rules, you've gathered your friends, you've sharpened your pencils and now the magic happens. Well, uh, you assume this is where the magic happens. See, the rules didn't necessarily explain how you were gonna "roleplay". Just "then you play out the scene" or "make choices as your character" or "someone decides when the scene ends" or …hmm.
Hmmm.
It turns out there are spaces between the rules of any game left for you, the players, to fill in. Which is all well and good, but what if you have no idea what to do and you're kinda worried maybe you're gonna fuck this whole thing up and oh gosh maybe you're not cool enough or nerdy enough or experienced enough or what if you forget which die is which or…
It's okay! I've got you. Deep breaths. We've got this.
Sometimes magic just needs a helping hand.