phew, sheesh, oh goodness, oh my, so many people clapped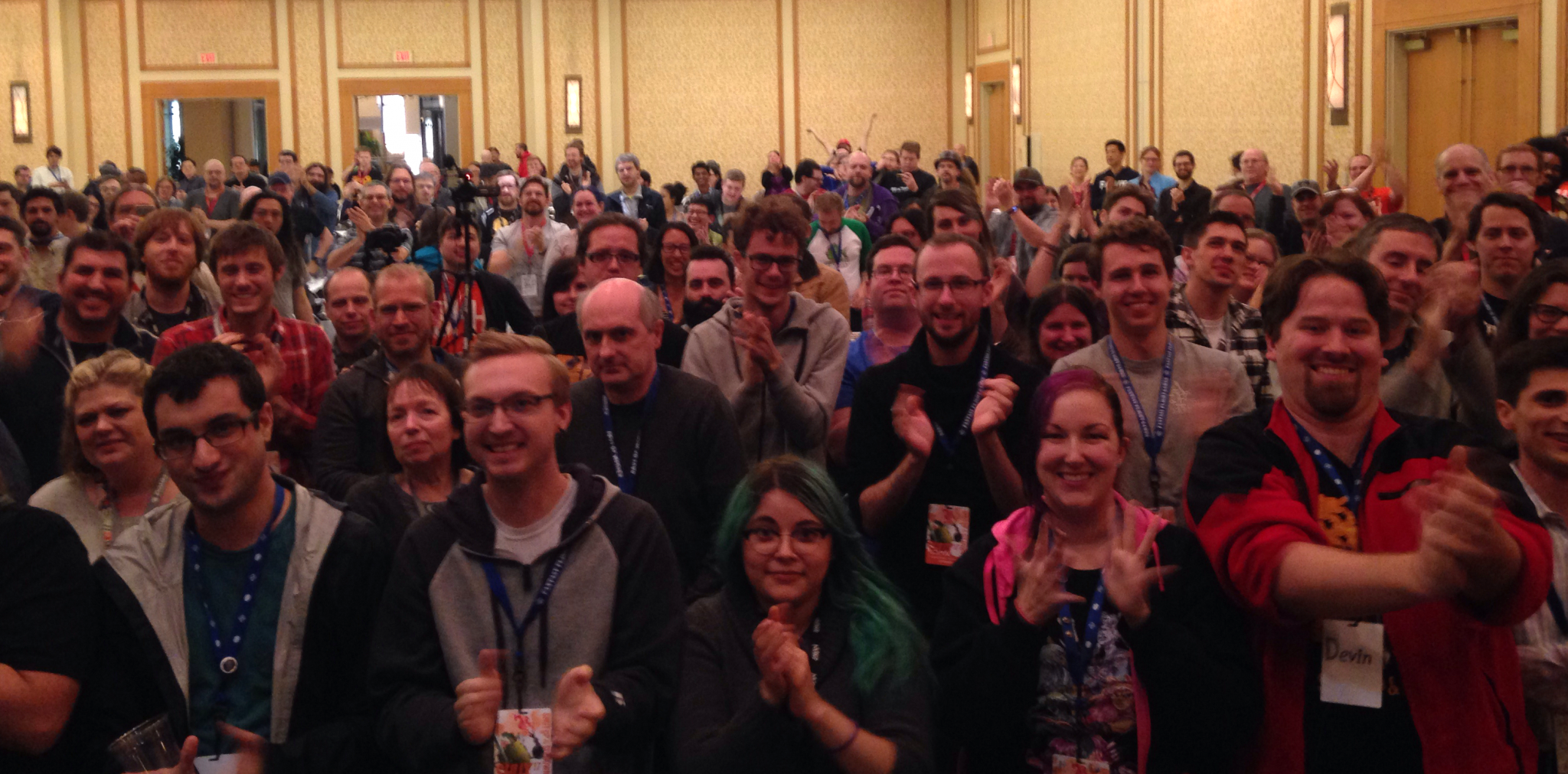 Paul
: Wow.
So SHUX happened. Our first ever convention collected together hundreds of wonderful people for a weekend so amazingly positive that I'm still trying to process everything. I'm sat here looking at a blank page, trying to work out how to express how it was so much more than I could even have imagined it would be. It's not so much that I'm lost for words as I've almost entirely forgotten what words are.
Matt: I know what words are! They come out of a mouth and are sometimes good or bad. Normal service will resume shortly, but today we'd just like to share some words and pictures.
a boomerang made of jesus, hot dog-based misadventures, hit the club
oh my god please come, it'll be weird if it's just six of us in a ballroom
Quinns: This is one of those times where you wish our headlines didn't already use capital letters, so we could SHOUT!
Our team has been working ludicrously hard for the last five months putting together the first ever SU&SD convention. It'll be in Vancouver, Canada on October 6th, 7th and 8th of this year, and tickets, details and hotel rooms are available through THIS LINK.
You can expect a board game lending library, tons of tables to play games, no less than three Megagames(!), a full track of talks and loads of special guests including every single member of the SU&SD team. It's going to be ludicrously good fun. Practical info can be found on the above SHUX '17 page, but I'll pop a small F.A.Q. after the cut.
Make a sound effect using someone else's hand from another room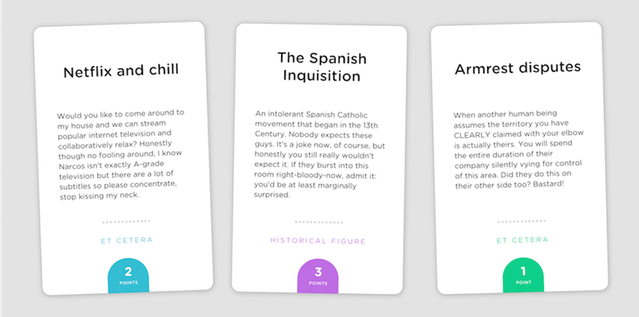 Quinns
: Hey everybody! With just seven days left on our
Kickstarter for the Monikers Nonsense Box
 - a standalone expansion for
Monikers
written entirely by SU&SD staff - all backers now get a free gift!
Basically we reached 2,500 backers and decided we'd like to improve the product you guys were getting. Think of it as a kind of thank you for helping us to stretch past our original goal. We're calling this addition a "Girth Objective" and it's my guess that by 2020 every Kickstarter will have one.
As of this week every backer of the Nonsense Box Kickstarter will get a free pack of Hopelessly Stupid Fourth Round Cards. You see, Monikers is a game that starts off very pedestrian in round 1 and becomes marginally more interesting in round 2 before going completely insane in round 3. But as old Monikers pros will tell you, you can keep playing and the game gets dumber and funnier with every additional round. "Charades but under a bedsheet" has to be played to be believed.
We have a tenative list already drawn up, but we're well aware that you guys are often funnier and smarter than us in our comment threads. If you have an idea for a fourth round for Monikers, and would like to see it on a card with your name on it and a professional illustration, please leave a comment below!
Thanks so much, everyone. <3
it's a box of fun, just put it in your pocket, slide it in
Quinns
: Everybody, we've got a Kickstarter we'd like to point you towards! Do you all remember
Monikers
, the effortlessly funny and accessible party game? How would you like an expansion for it created ENTIRELY by the cast of Shut Up & Sit Down?
Ooh, yes! The Shut Up & Sit Down Nonsense Box (this is the link you click on) (click it!) is no less than 112 cards that were dreamed up and playtested by... us! We didn't get the memo that the card descriptions were only supposed to be informative, so we made those really funny too. Oops.
Don't have the Monikers base game? Not a problem. The Nonsense Box is a standalone game, or you can chuck the base game onto your pledge as an add-on.
A micro-FAQ follows, after the jump!
HIRTS, SIRTS, SHRTS, SHPS, SHAPS, SHAIRPS, SHIPTS, SHIRPTS, shirts, SHIRsp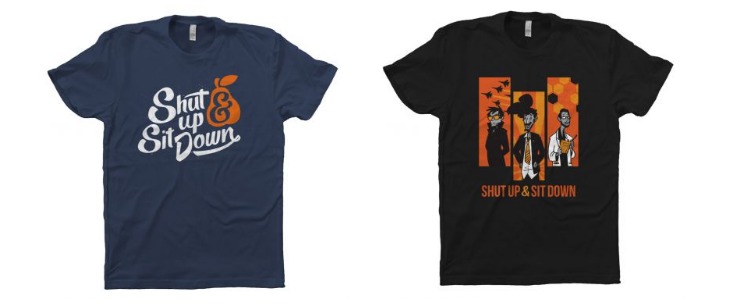 Quinns
: That's right, after little more than five and a half years the 
SHUT UP SHOP
 is open for business!
Would you like a Reference Pear t-shirt? Do you want to nobly swagger about the house with our logo across your chest, or remind people of that time we inexplicably came to represent the nation of Japan? I hope you do because those are the only options right now.
That said, we're hoping to expand our merch in the near future. We know you guys want SU&SD mugs, posters, buttons, road-legal vehicles and more, and we want them too!
In the meantime, thanks so much for your support, everybody. It's thanks to you that we're where we are today.
xox
birbs birbs birbs, Paul Dean: Beastmaster, Marriage Pilot Program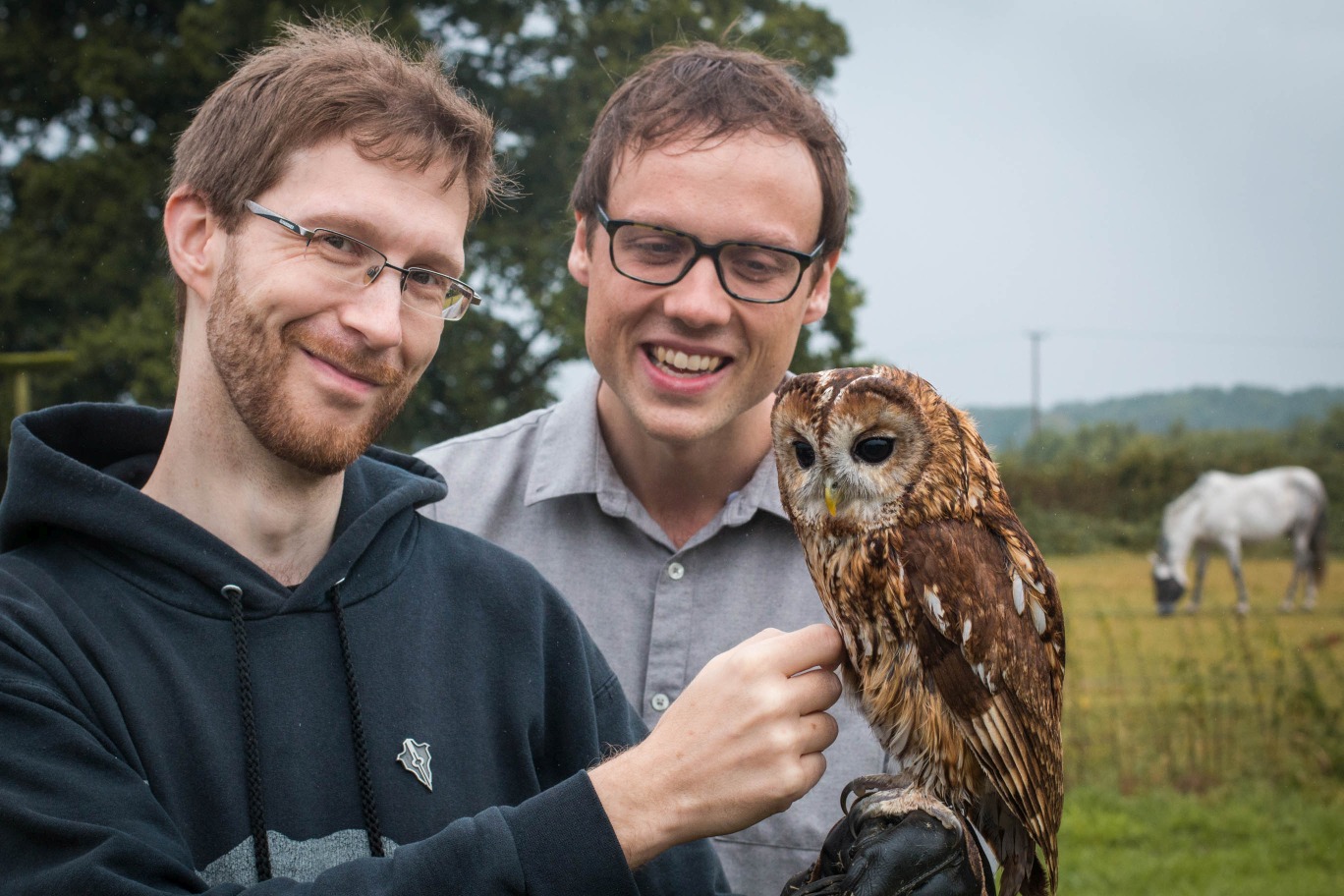 Quinns
: Right! Some of you might have heard that I got married this weekend. It was a blissful day and went entirely as planned, except for my Mum providing inexplicable amounts of cream at the picnic which I suspect will be a running joke among my friends for the next four or five decades.
But something I had no idea was happening was a surprise stag party organised by my best man, Paul Dean. Because I love birds, he took us to do falconry. Then Matt Lees only went and brought his fancy lenses along.
So while I was totally unable to upload last Friday's podcast, please enjoy this replacement gallery of myself, Matt and Paul meeting a load of beautiful birds.
Lots of love, everybody. SU&SD will be getting back up to speed this Wednesday.
I might secretly want to replace reference pear with reference bear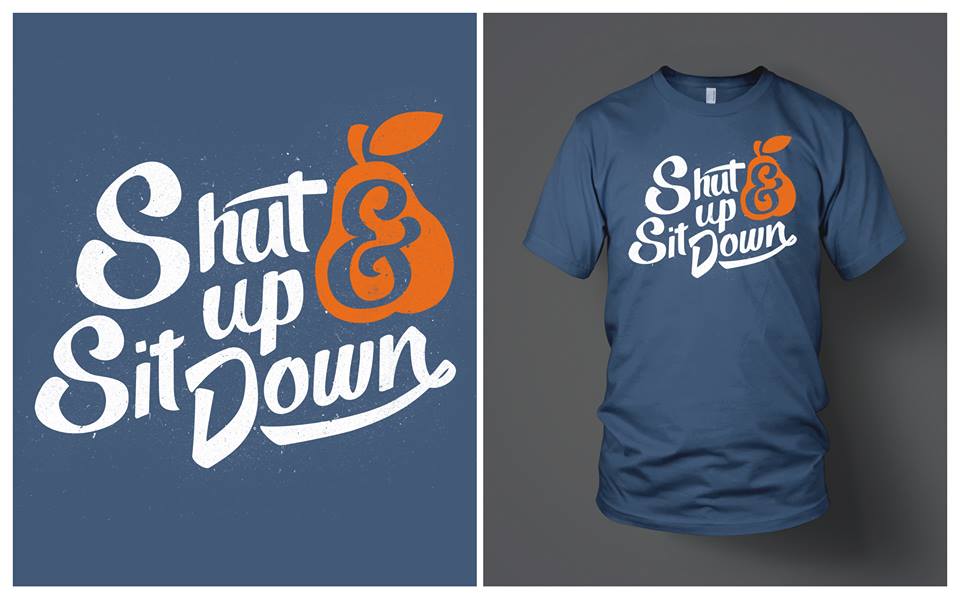 Paul
: Phew, the votes are in! First of all, let me extend our enormous thanks to all of you for taking the time to fill out our polls and to vote for your favourite designs.

The three winners pulled away from the pack with a full quarter of the votes all to themselves, but with over 10,000 votes cast on Facebook, Twitter and Disqus, there was a lot of love for all the designs and it was a tight race. What's more, the five that came in from fifth to eighth place had a difference of just forty votes between them. At times, it was a tight contest where every vote counted. Are you ready for the final result?
thank you, Shirt gnomes, Pokémon, Emotional emoji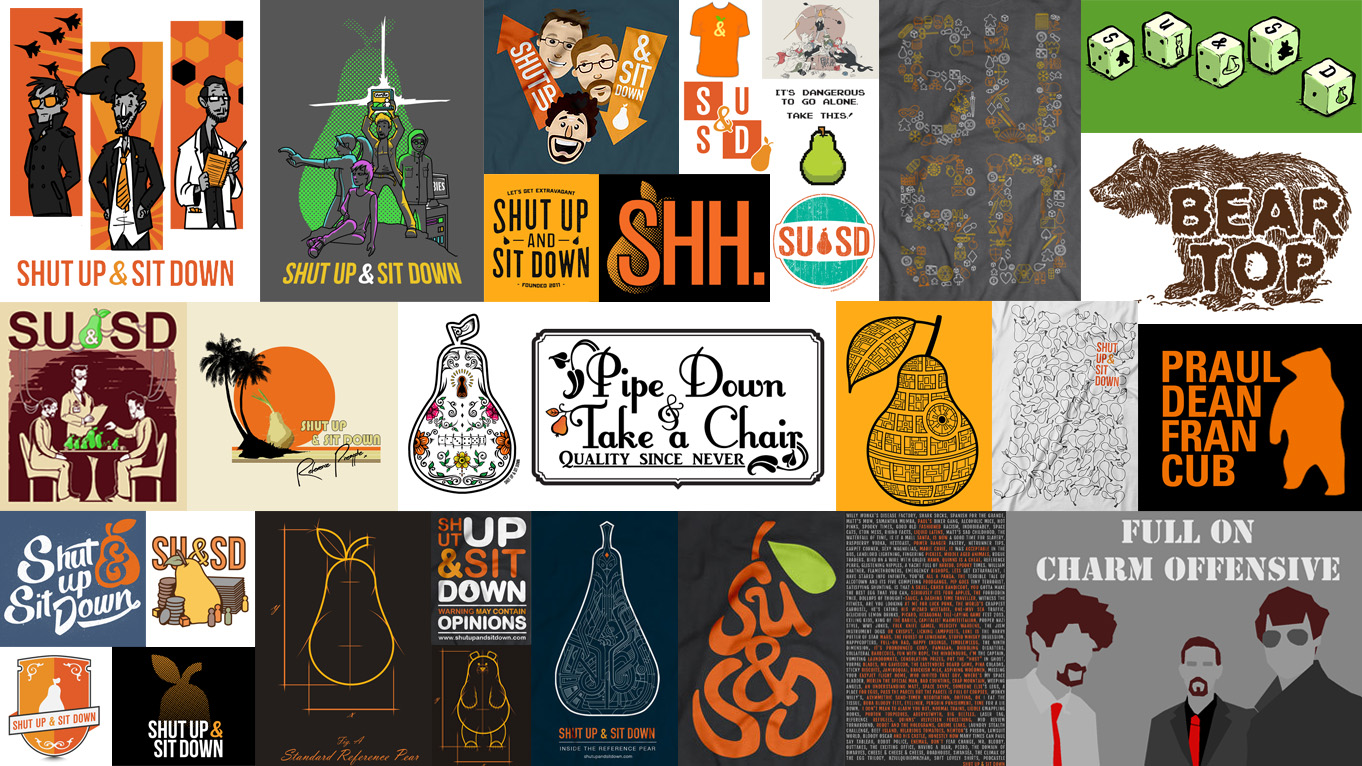 Paul
: It's with more than a little pride (and quite a lot of excitement!) that I announce the next phase of our
t-shirt design competition
!
Like the evolution of a fearsome and beautiful Pokémon, it's transforming from its pitching stage into its selection stage. We've put together a curated list of our favourite popular designs (mixing older hits alongside some of the strongest last-minute entries) and now we're asking our lovely fans to help us select which to produce.
I'd also like to thank everyone, really absolutely everyone, who submitted designs and contributed.
shirts, who doesn't love shirts, ooh, soft lovely shirts, mm, stop someone might see us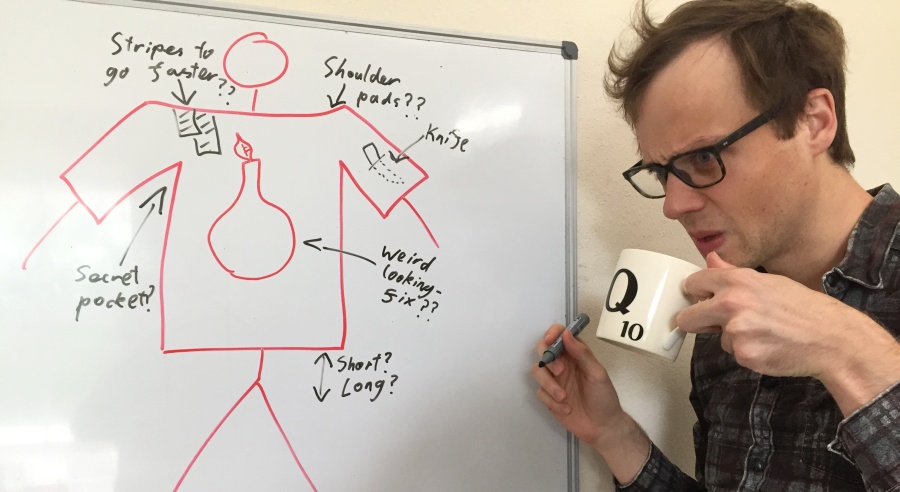 Quinns
: Good news, everyone! This summer's going to be SU&SD's 5th anniversary and as part of the festivities we're FINALLY going to be offering merchandise. I know! You'd be forgiven for thinking this was
literally never going to happen
.
Anyway, to make our initial offering a little more special we'll be letting you guys choose the shirts that you want the most. After all, we have almost five years of catch-phrases, stupid jokes and board games to pull from. Nobody knows what you guys want better than you!
The details are all in this forum thread, but very simply any one of you can (and should!) link a design of your very own in that thread, then at the start of August we're going to run a poll featuring every single design, and the three that get the highest votes will (a) be made available for sale, and (b) the creators will all receive one of each shirt AND a board game of their choice, purchased from a retailer of their choice.
(Unless Matt's designs win! If they win then we'll send the prize to fourth place. Sorry, Matt.)
It's as simple as that! And if you don't have a lick of artistic talent, why not drop your idea for a shirt in the comment thread in this post, or better yet in the forum thread itself. Help artists help us to help you to your dream design.
Good luck, everyone!