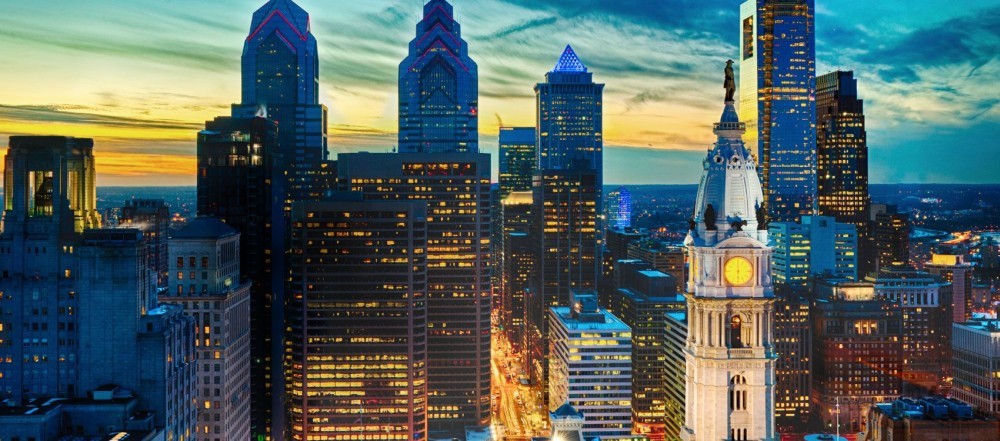 Quinns
: Hello my lovelies! This weekend Matt and I will be attending this week's big show in Philadelphia,
PAX Unplugged
.
We won't have a stand or merch at the con, but we are doing a bunch of live shows.
Also, a quick word to the wise- usually our events have big queues outside before they start, which means a lot of people assume that there won't be room for them and don't try and get into the event. This is a mistake! PAX has huge theatres with room for everybody and then some, so if you just wait until they've let the big line into the theatre, you should be able to waltz right in.
See you this weekend, everybody!
we just have one office rule, don't make eye contact with the pear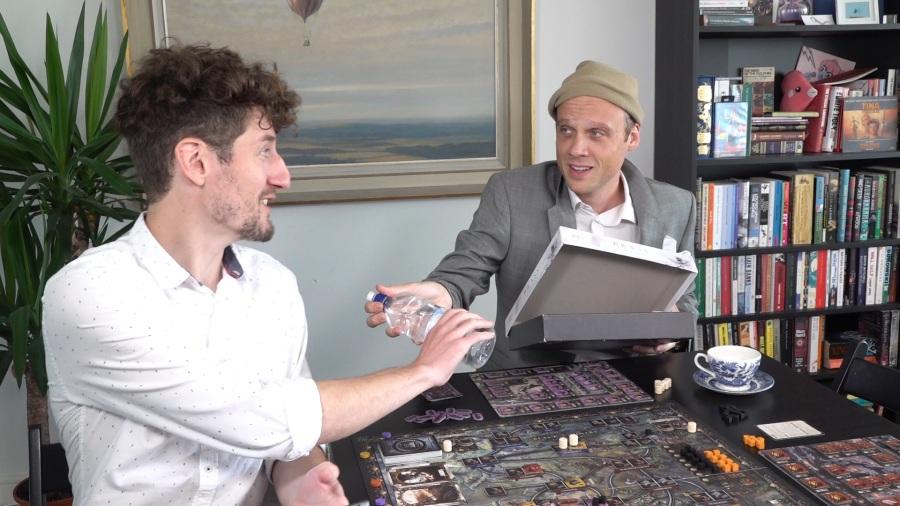 Quinns
: Hello all! Big news today. With Paul moving on to pastures new, we're beginning the search for new team members. Today, we're excited to announce a new, paid, part-time internship.
Throughout 2019, SU&SD will be offering a series of 3 month positions open to anyone in the UK interested in working with us, getting in front of our audience and learning everything that we can reasonably teach you about board games, scripting, video production, and all of the admin that gets stuck in-between.
We can't promise that any of these paid internships will lead to future work, but they really might. That said, even if they don't, we're confident we'll be able to teach you a whole lot, and - if it's something you want - we can help you to find your own audience.
Matt: We've gotten pretty good at what we do, but new voices and perspectives are always important - so whilst wit and on-camera charisma are a boon, we'd like to make it clear that applicants for these internship needn't have all the same skills that we do. Both myself and Quinns were lucky to start our careers in magazine writing - a culture that naturally cultivated mentorship and gave us both a really solid head start. In 2019 we'd like to try and pay this forward.
If you or someone you know would like to apply, all of the details can be found here, and the deadline for applications is January 31st.
oh no, oh gosh, i haven't played this game in years, help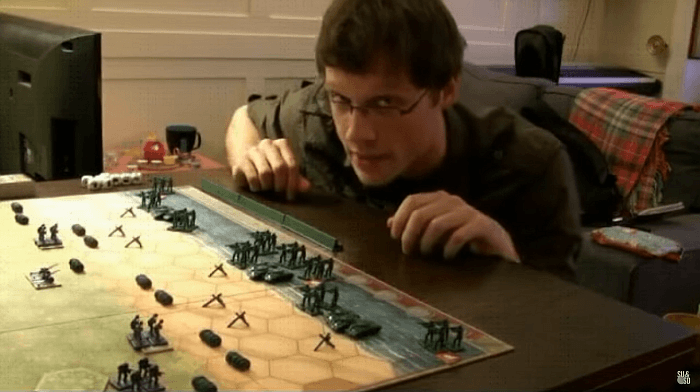 Quinns
: Our next
Twitch stream is tonight
, and I am expecting to get the bejeezus whipped out of me.
At 7pm UK time, 2pm EDT, I'm going to be playing Memoir '44 against our viewers. We're going to set up the cameras so that you can see your hand of cards, and every space will have a grid reference. Then, everyone can suggest moves in Twitch chat, Efka from No Pun Included will then pick the most popular suggestion, and stream director Chris Bratt will make the move and roll the dice. It's a bit like a Rube Goldberg machine specifically designed to cause me pain?
If you're not sure what Memoir '44 is, be sure to check out our review in the first ever episode of SU&SD, you can watch our playthrough of the superb, supermassive Memoir '44: Overlord, or there's this video where I can teach you how to play.
And as always, don't worry if you miss the stream! We'll be putting the video up on YouTube tomorrow.
changing the guard, turning the page, passing the first player token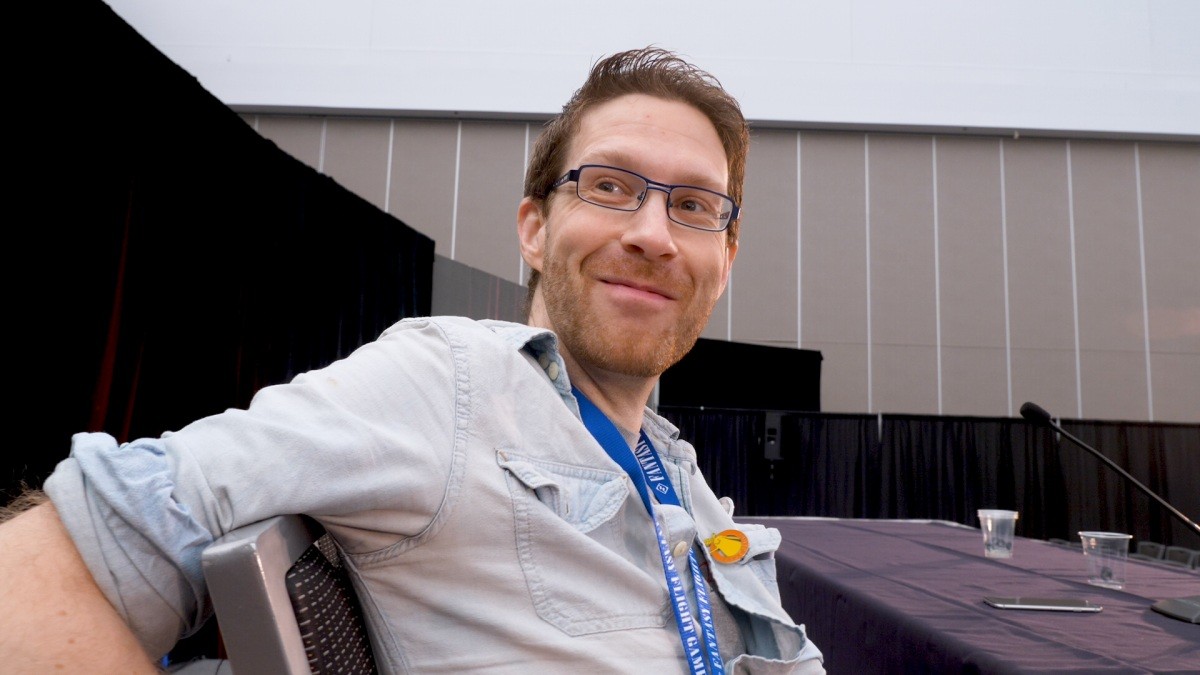 Paul
: Good morning, everyone! Would you like some hash browns? ME NEITHER, I've never been a fan.
Anyway, I hope you all won't mind, but after seven and a half years of very hard work, I'll be taking a break from Shut Up & Sit Down to focus more on writing, something I've not been able to pursue much for a while and which I miss terribly.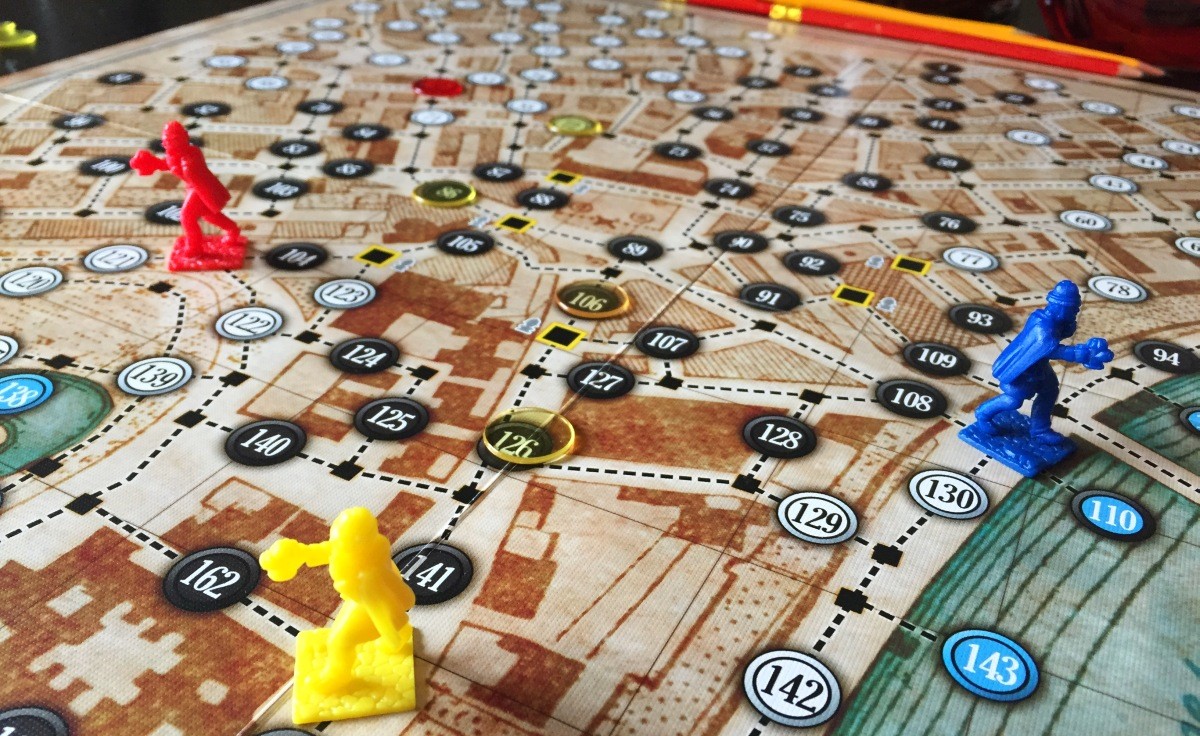 Quinns
: Hey all! Matt, Paul and I will be live
on our Twitch page
in a few hours, at 7pm BST, 2pm EDT. We'll be streaming the superb Whitehall Mystery (see my review
here
), with Matt playing the role of a real-life murderer while Paul and Quinns hunt him down like a weird, tall dog.
If you can't make the stream, don't worry about a thing! You'll be able to watch the stream in its entirety on Twitch as soon as it's finished, and we'll be uploading the playthrough itself to YouTube tomorrow evening.
See some of you there! xox
dang that flamme rouge review is really good, we're great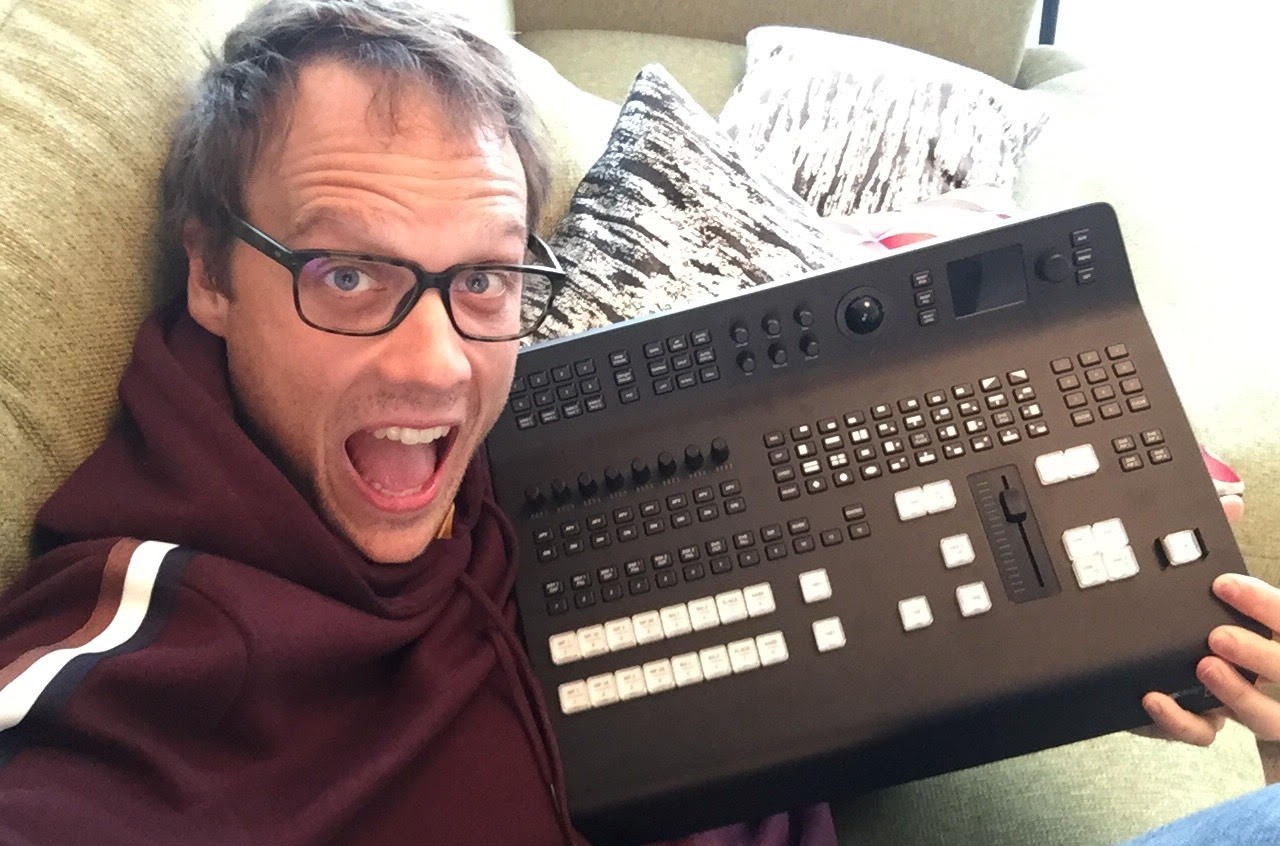 Quinns
: Hey all! This week we usher in a
new era
of Shut Up & Sit Down.
On Thursday the 13th at 7pm BST (2pm ET), Paul, Matt and I will be doing our first ever board game stream on our Twitch channel. Our first game will be Flamme Rouge with the Peloton expansion, because we don't feel that we're done showing off that fantastic, blisteringly simple box.
Assuming none of our tech catches fire, we'll be streaming in the same time, same place, every two weeks!
If you can't make those times, don't worry about a thing. Not only will you be able to watch all of our past streams right here, we'll be popping the video on YouTube the following day.
This also means that - yes! - in the weeks where SU&SD doesn't post a video review, we'll be posting a Let's Play instead, so you can enjoy a new SU&SD video every single Friday.
Huge thanks to our donors for helping us to get this new adventure off the ground. We're all really excited about not just showing the Twitch audience what modern board games are, but how to enjoy them. So many people find board games intimidating, and we want to offer something a lot more intimate and casual.
See you on Thursday!
we have so many good reviews lined up tho, y'all got no idea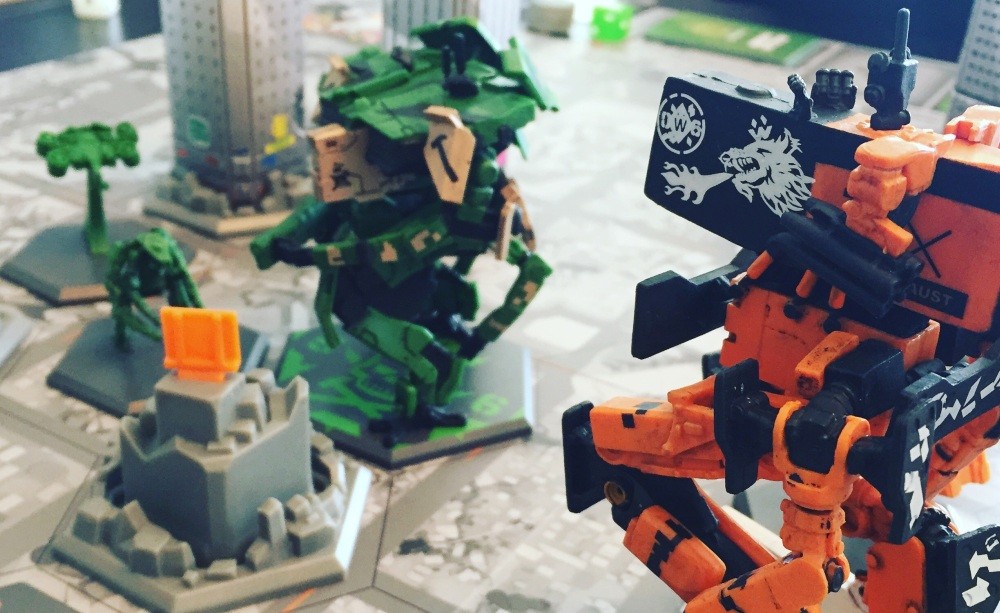 A photo of the game GKR: Heavy Hitters from SU&SD's fancy new instagram.
Quinns: Hi everybody! Our editorial team is off this week. Before we begin the content marathon represented by the final few months of the year, we thought we'd take a short break to recharge our batteries.
To give you a peek behind the curtain, our traffic actually spikes significantly in the final third of the year. As we approach Christmas our audience all want to know which games they should buy and/or play. It's an important time for us, one where we want to deliver the absolute best videos we can, covering the very best games we can find, so we thought we'd be sensible and dedicate this week to relaxing and playtesting.
Thanks so much for your patience, everybody. We'll be back Monday.
did you know that indianapolis is the world's largest marriot hotel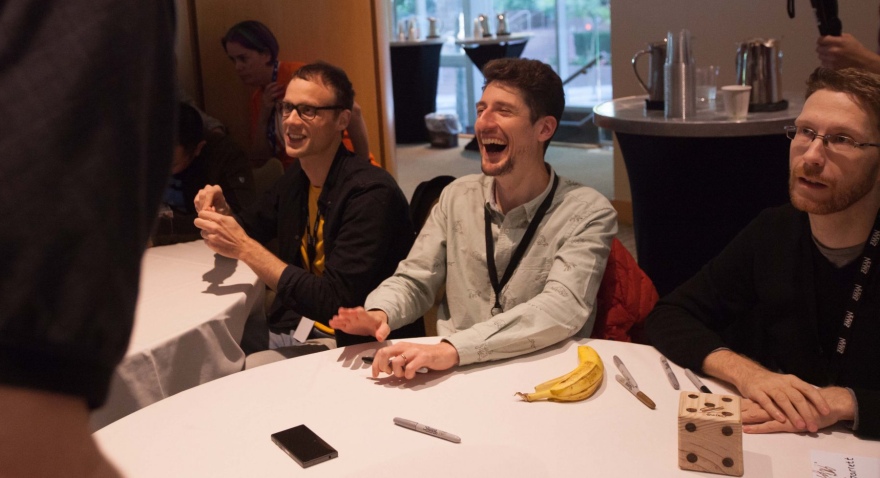 Quinns
: Hey all! Some final reminders of where you can see us at this week's big show in Indianapolis.
Our extravagant live stage show will be on Thursday at 10am. The good news is, they gave us the main stage that seats 1,200 people! The bad news is, that's the same exact time the main hall opens. You know, the one with all the games in?
To make the most of what we're calling "the death slot", we're planning to give you our early impressions on some VERY hyped games, like Detective: A Modern Crime Board Game, Disney's Villainous, even the bizarre creation that is Cryptozoic's Wallet.  Why not come along to this first, and THEN hit the hall when you know which games to queue for?
At 3pm that same day we'll be doing a bit of work as presenters, revealing some upcoming videogame adaptations of board games at What's New at Asmodee Digital With Shut Up & Sit Down. Come along for at least one announcement that blew my mind when I first heard about it...
Paul: We'll also be doing a signing session on Saturday the 4th at midday, where we will sign everything except Matthew.
Thanks everybody!
come see how tall matt and quinns are, and how tiny paul is, he's like a jelly baby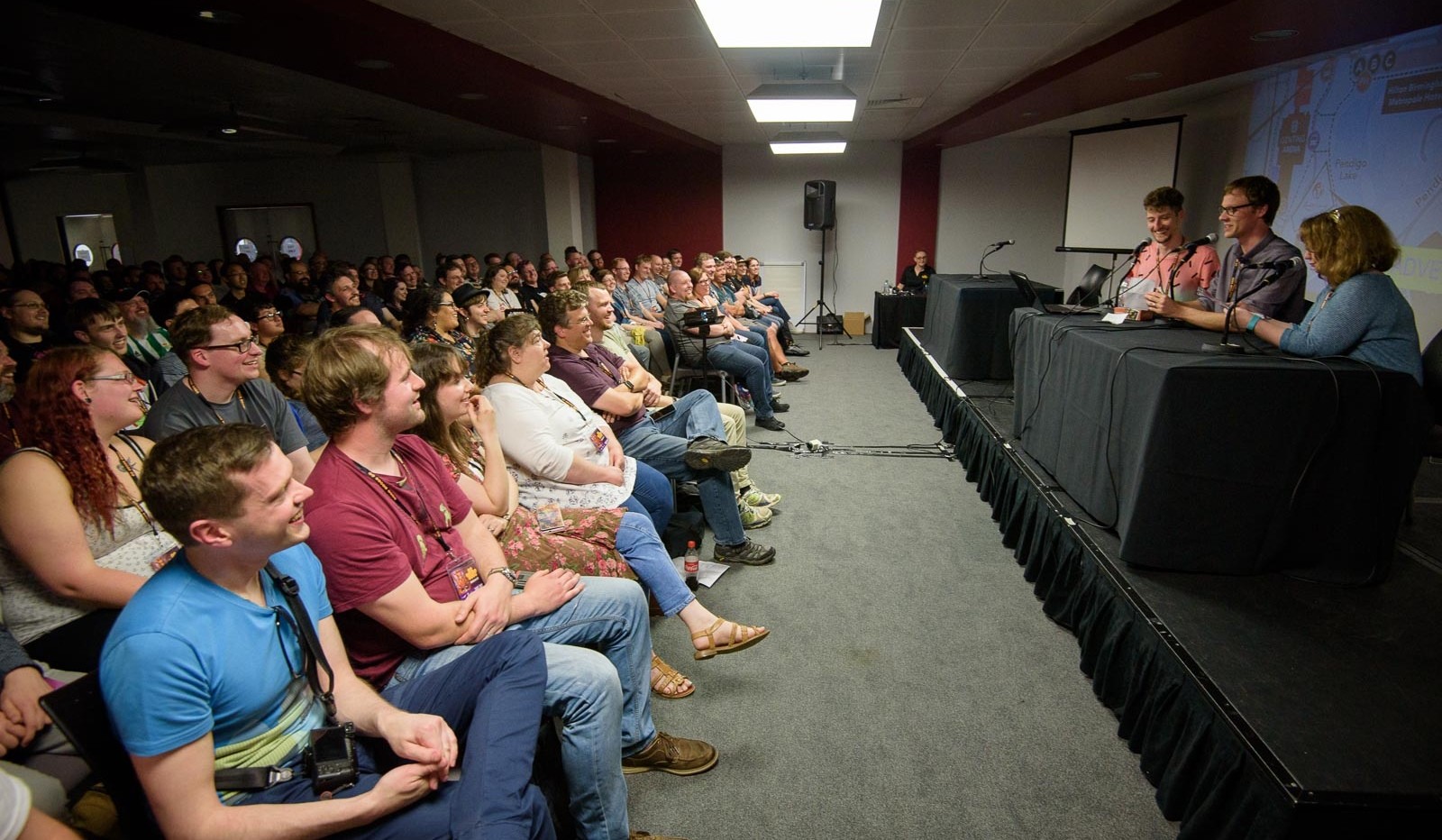 Photo courtesy of photographer Ben Broomfield.
Quinns: Hi everybody! You know what's better than watching Shut Up & Sit Down on a screen? Watching us live, or actually meeting us. Did that handshake linger a little longer than it should have? Were we... flirting with you? Was it just a dream... ?
In chronological order, here are all the conventions you can see us at in 2018.
Coming up just next week is the UK Games Expo, where we're doing a live podcast on Friday, another podcast on Saturday, Paul's doing an on-stage interview with designer Martin Wallace, and we'll also be appearing as guests on the Sunday show of Knightmare Live, though for that you'll have to buy tickets in advance. Also, we're hoping to do a meet-and-greet and hopefully have merchandise for sale at our booth. Keep your eyes on our Twitter for the when and the where!
In August, we'll be returning to Gen Con in Indianapolis. On Thursday at 10am we'll be kicking the convention off with a live show in their grand 1200 person ballroom. It's a big responsibility, and we're planning on making it our best live show ever. We'll also be the hosts of the What's New at Asmodee Digital event, so come along to that if you want to watch us try, and fail, to be professional.
In October we will of COURSE be doing more than a dozen shows at SHUX '18, our very own Shut Up & Sit Down convention. If you're still on the fence about attending, don't worry! We'll be doing an update in the coming months about all the guests, publishers and events we've confirmed so far. Or you could just buy a ticket right now, because that update is gonna be awesome.
Finally, at the end of November you might be able to catch us at PAX Unplugged, depending on whether the organisers decide to again invite us as special guests. We're hoping that they will, since we had a great time last year, but we'll let you know on Twitter as soon as we're invited.
Thanks, everybody!
will my wife be annoyed if I buy tiny sniper teams instead of potatoes this Christmas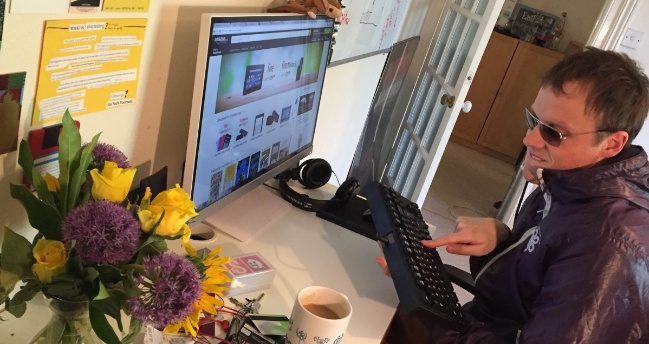 Update:
If you donated after the 21st deadline drop us a
note
and we'll hook you up anyway (it's Christmas after all)!
Quinns: Hi everyone! I've come down with a festive Christmas flu, but I found a block in my busy schedule of sneezing and fingering spicy soup between my lips to post about our 2017 pledge drive, which ends this Thursday. Donating any time between now and then will get you access to a profoundly jolly Christmas newsletter, packed full of the following:
Have your say on our plans for 2018!
Early thoughts on our next reviews!
An outtake reel!
Access to all previous newsletters, totalling 20,000 words!
A warm fuzzy feeling that next year's content is paid for by you!
And more!!
The last day for donations is the 21st of December, and the newsletter itself will go out on the 22nd.
Please donate! This weekend I played my first game of Dropzone Commander and now in addition to everything mentioned in our pledge drive video I also need a United Colonial Marines AC2 "Phoenix" class Heavy Command Gunship.
Thanks for your time, everybody!