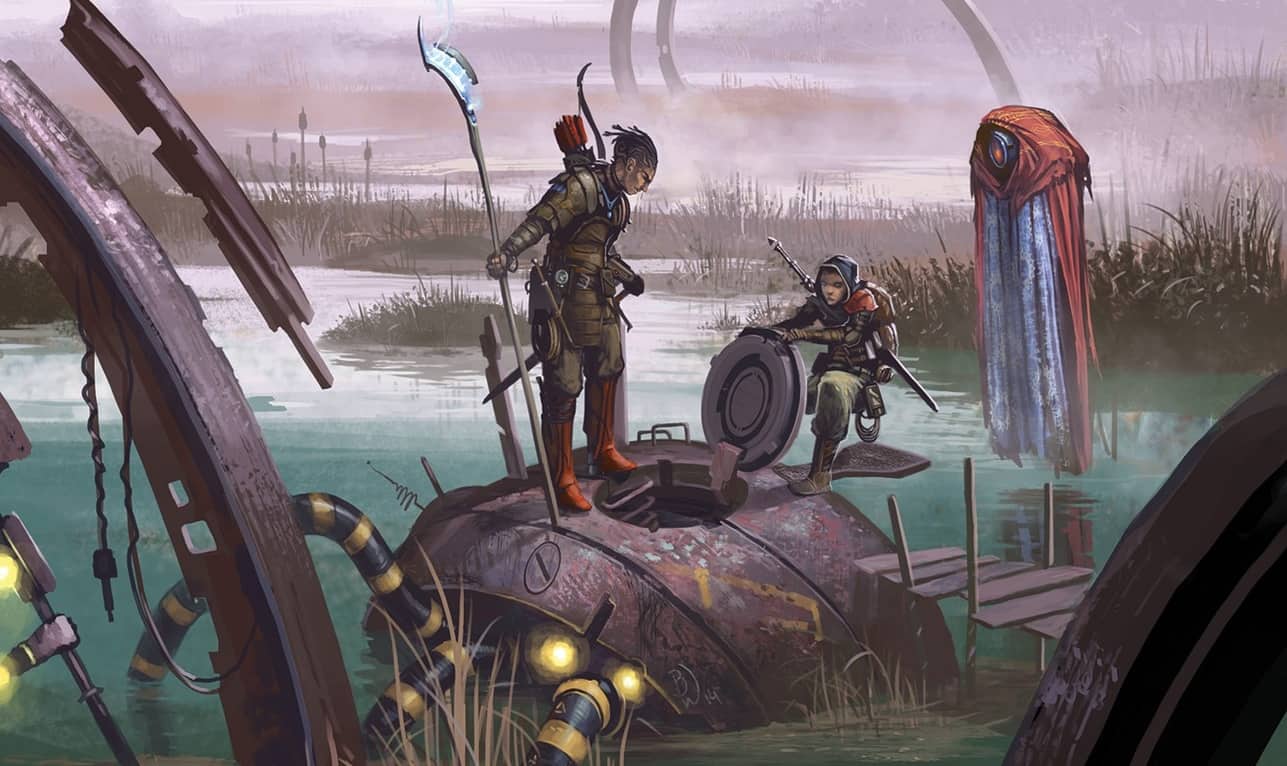 [Our header image is official art for Numenera.]
Hilary: So, you wanna play an RPG.
You've read the Shut Up & Sit Down reviews of Fiasco or The Burning Wheel. You're daydreaming about a campaign of Apocalypse World. The idea of playing a baker in Ryuutama makes your heart melt.
You've bought the game, you've read the rules, you've gathered your friends, you've sharpened your pencils and now the magic happens. Well, uh, you assume this is where the magic happens. See, the rules didn't necessarily explain how you were gonna "roleplay". Just "then you play out the scene" or "make choices as your character" or "someone decides when the scene ends" or …hmm.
Hmmm.
It turns out there are spaces between the rules of any game left for you, the players, to fill in. Which is all well and good, but what if you have no idea what to do and you're kinda worried maybe you're gonna fuck this whole thing up and oh gosh maybe you're not cool enough or nerdy enough or experienced enough or what if you forget which die is which or…
It's okay! I've got you. Deep breaths. We've got this.
Sometimes magic just needs a helping hand.
Read More