a trojan expansion, matt's pizza-toast, quintin's oily market, the mandela effect
big or small, wood or plastic, candle or no candle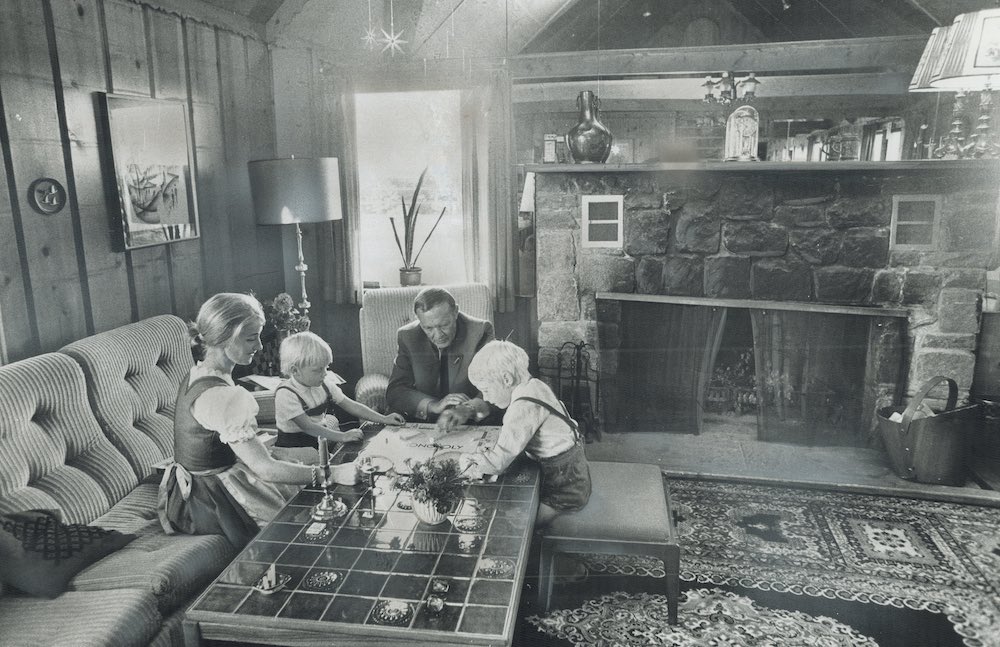 Quinns:
Christmas is almost upon us, everyone! That sweet stretch of the calendar where board games take center stage, or at the very least
share
the stage with potatoes and Jesus Christ.
Are you thinking about buying a new game to play with your relatives? Or are you wondering which game to buy for the stalwart board game collector in your life?
Either way, we've got you covered with the below holiday game guide. Enjoy, everyone!
vigilante folding, quilliams for president, look at my lambs, pumped 4 gems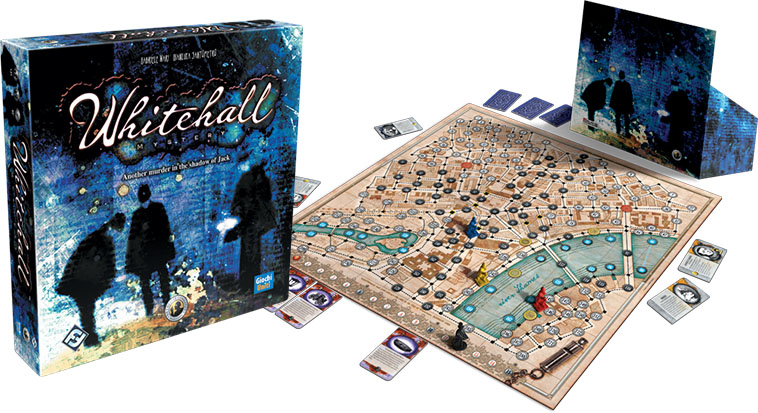 Paul
: Right then. That's another whole heap of stories loaded into the Games News trebuchet and ready to be launched into the world. What do we have this time? Seems like Vikings, rampant global sickness, gem hoarding and…?
Quinns: Murder.
Paul: Oh yes. Murder. Seems there's always a lot of murder in board games.
Quinns: Gotta give the public what they want. Shall we fire this thing, then? We should let loose the news that Fantasy Flight Games are releasing the new Whitehall Mystery, a standalone cousin to SU&SD hidden movement favourite Letters from Whitechapel.
Rose flavours, scandalous mermaids, bee kerplunk, pip's pandemic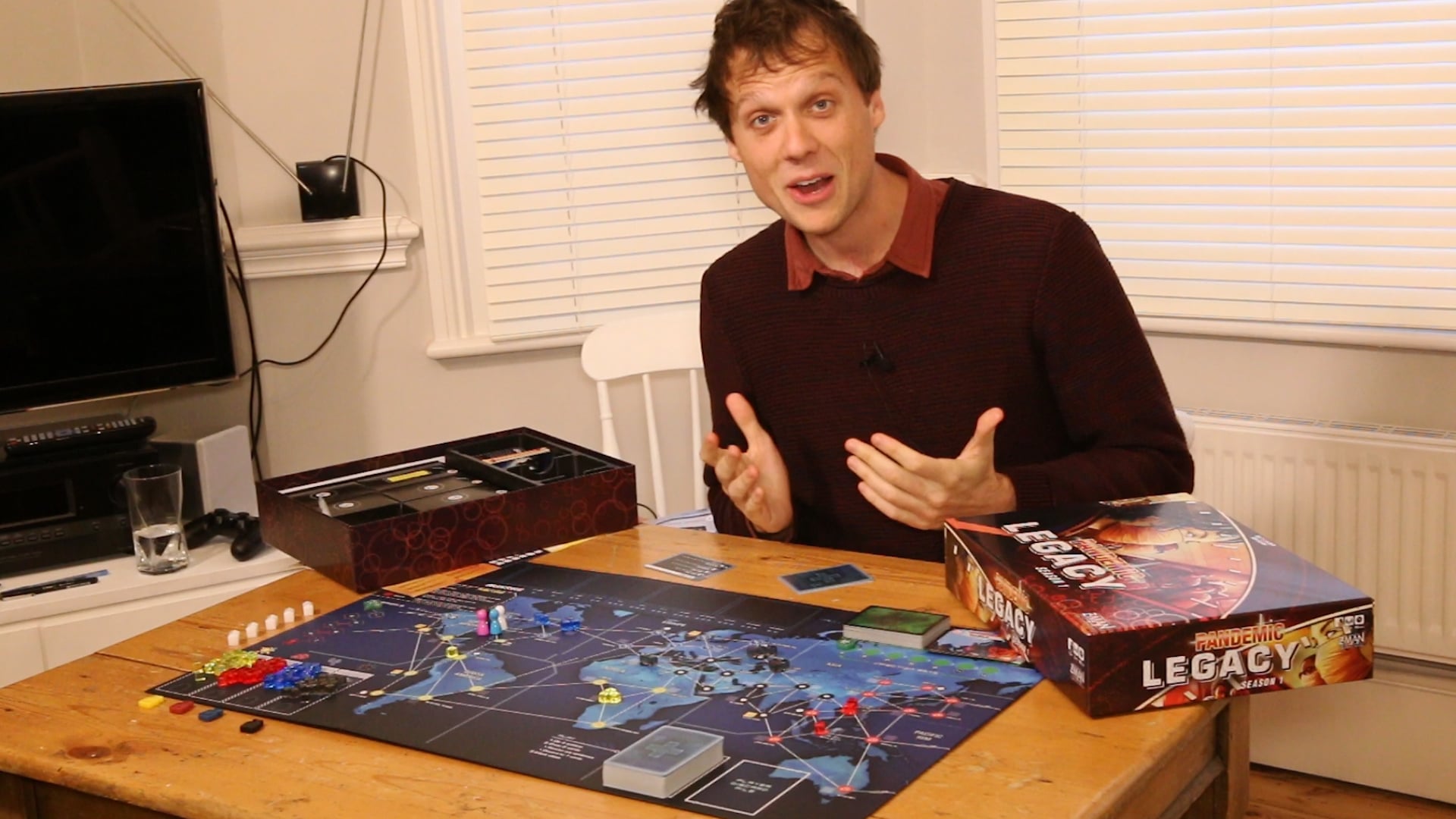 Paul:
Gawd, I love BGG. It's one of my favourite gaming places on the internet and this has been a fascinating journey.
Quinns: It's an astonishingly rigorous database. As if IMDB was combined with a... an educated mosh pit, but with a set of scales in the corner that told you how much every actor weighed.
As we close out this feature, I'm simply left wanting to play more board games. Which is surely the best possible result.
a lotus burglary, polish cuisine, secret creatures, vertical foxes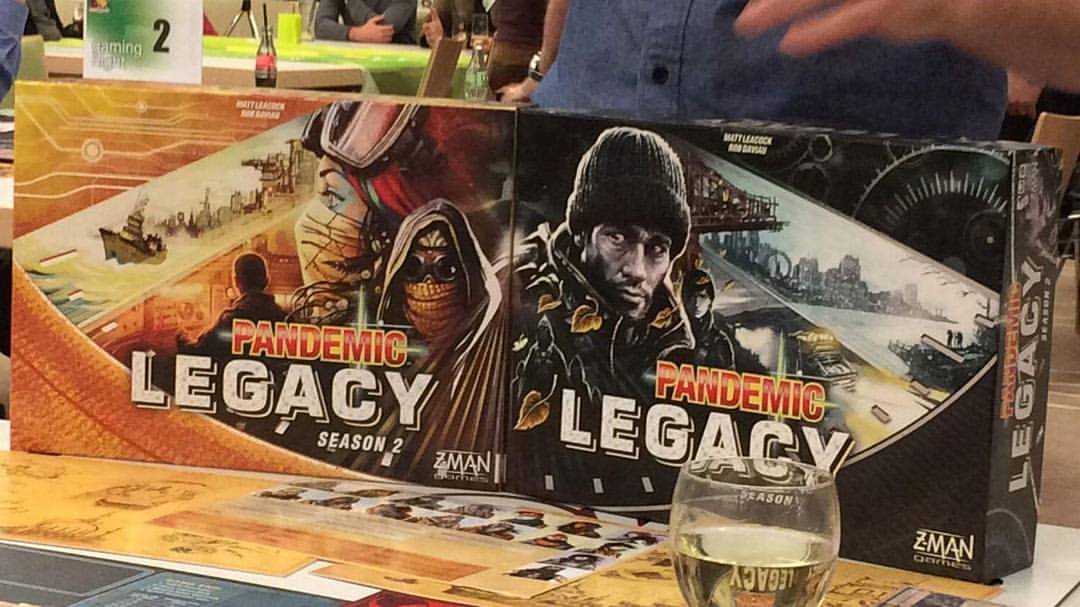 Quinns
: Could our top story be anything other than the first details emerging of Pandemic Legacy: Season 2, the sequel to
one of the greatest board games ever made
?
Paul: No. I mean, I put it right at the top of the docu-
Quinns: Prior to this week all we knew was that "Season 2" would be a new standalone game that would once again turn the excellent co-operative puzzle Pandemic into a surprising campaign. Now we know... that it's going to be a little more ambitious.
mythic Australians, the assassination of mickey mouse by the coward quintin smith, germs
Strap on your jackboots! It's time for a veritable military parade of a podcast, impressive and pacy but nonetheless going on for slightly too long.
Games covered include A Feast to Die For, Quadropolis, Fairy Tale, Pandemic: Contagion and Dear Leader, as well as the long-awaited second half of our spoiler-filled Pandemic Legacy chat! Don't worry about that particular minefield. It's very clearly signposted at the end of the podcast. Following a startlingly unprofessional link from Paul, we eventually manage to produce a folk game and some fan mail, too.
Enjoy, everybody!
boatylicious boats, paul's broken jungle, wooden lemons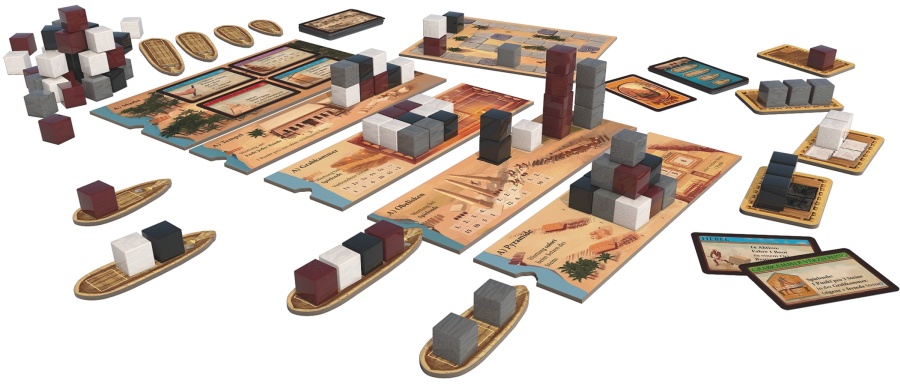 Quinns
: Exhausted from the UK Games Expo, I have slithered up to my desk with a biscuit and a cup of tea to write the news. Huge thanks to everyone who came along to our live shows, played a part in our live review or witnessed our epic game of Question Wood Toy Folds High. If you weren't there, not to worry! All will be posted on this site in good time.
As for the spicy slivers of news I'll be dishing up like a powerful dad, we begin with the announcement of 2016's Spiel des Jahres nominations! A shadowy council of German board gamers has once again met to hand out board gaming's most prestigious award, and the only one that can multiply a game's sales 100 times over. But this year we've played all the nominees!
I wonder what we shall think...
don't fear change, it's all gonna be ok, we promise
Whether you'd rather someone else teach your friends to play, you want people to know the rules before they come over, or simply want a closer look at this incredible game, our How to Play videos are there for you.
Not heard of Pandemic Legacy, our game of 2015? You should correct that immediately!
dendans, singles, teams, toddlers, overlords, narwhals, couples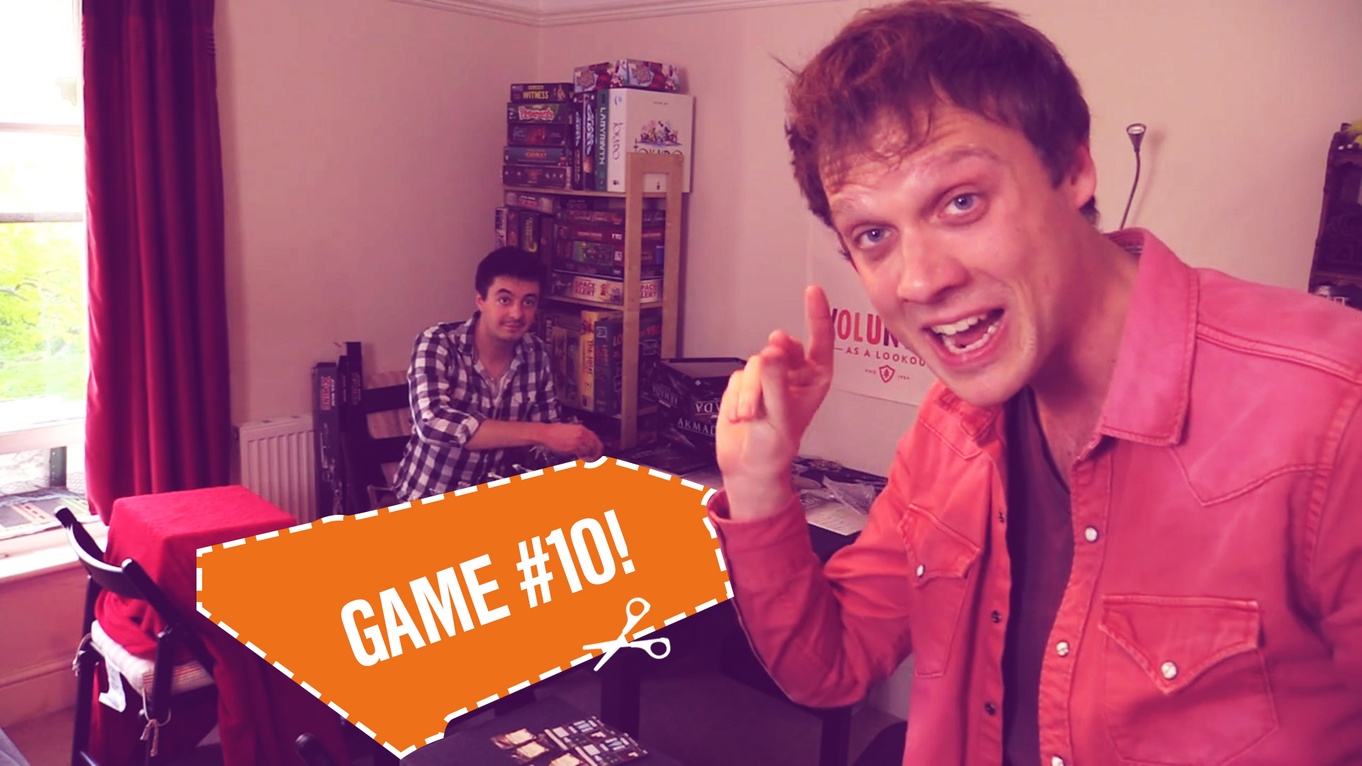 Operator
: I WANT TO LOOK AWAY
Quinns: DON'T LOOK AWAY
Operator: IT'S... TOO... BEAUUUTIFUUUL
the power of stains, the secrets of jenga, the folly of goblins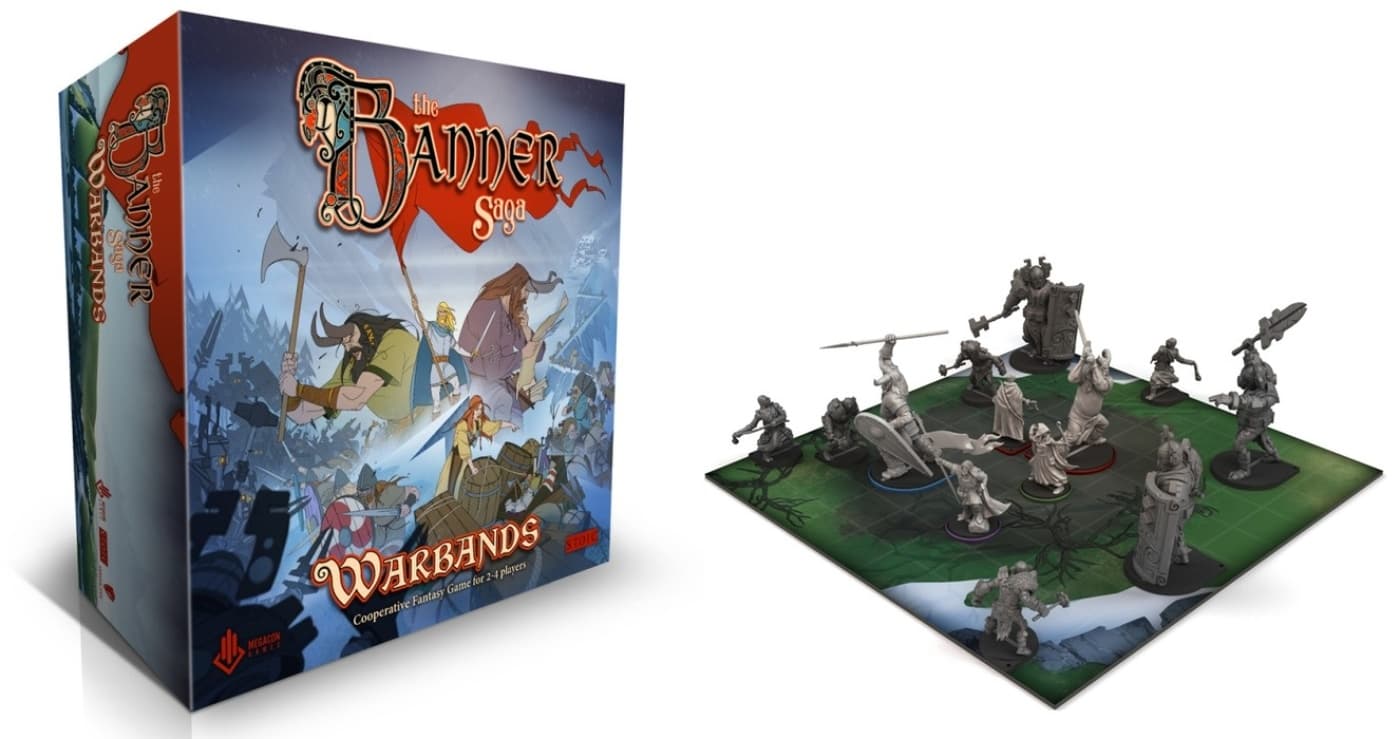 Quinns
: Hello everybody! Shut Up & Sit Down is still four sheets to the wind this week. Paul's off to
Board Game Geek Con
, Matt's recovering from Fantasy Flight's
World Championships
and I'm just back from New York University's
Practice gaming summit
. These are important trips! If you don't check up on Americans they'll be marrying cobwebs and getting stuck behind radiators before you know it.
Fun fact! At Practice I saw a talk by Leslie Scott, inventor of Jenga. Did you know that as Jenga is manufactured, they make sure the bricks are all of varying sizes and weights to make the game work better?
Ah, but you've been waiting so long for your Games News! Not to worry. I may have spent five hours asleep in a cold corner of LAX this morning, but I've fetched some black coffee and classic rock (won't you do the same?) and I'm ready to get to work.