the board game manger, hallucinatory spaghetti, art, burps
It's a
podcast!
You know the drill, everybody. Recover your audio tubing from the protective sheaths and retreat to your listening hutch.
In this episode Matt and Quinns share their experiences with Wingspan (you'll find the NPI review here), Chronicles of Crime (our SHUX Preview here), Franchise and Woodlouse Chaos, before strapping on their tuxedos for the annual Pearple's Choice Awards, which we last celebrated back on podcast #73.
Who will win Best Game? Best Production? Best Designer? And will SU&SD's audience finally decide that mum and dad... are bad and wrong?
Enjoy the show, everybody, and thanks again to clg6000 for putting these awards together on our forum.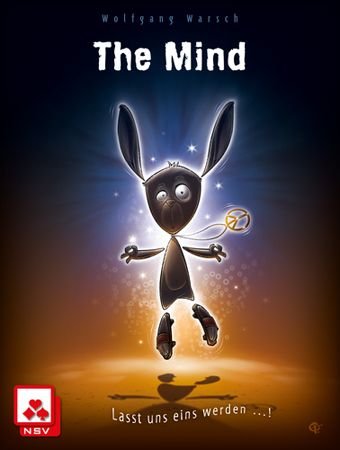 The Mind is an experiment, a journey, a team experience in which you can't exchange information, yet will become one to defeat all the levels of the game.
In more detail, the deck contains cards numbered 1-100, and during the game you try to complete 12, 10, or 8 levels of play with 2, 3, or 4 players. In a level, each player receives a hand of cards equal to the number of the level: one card in level 1, two cards in level 2, etc. Collectively you must play these cards into the center of the table on a single discard pile in ascending order but you cannot communicate with one another in any way as to which cards you hold. You simply stare into one another's eyes, and when you feel the time is right, you play your lowest card. If no one holds a card lower than what you played, great, the game continues! If someone did, all players discard face up all cards lower than what you played, and you lose one life.
You start the game with a number of lives equal to the number of players. Lose all your lives, and you lose the game. You start with one shuriken as well, and if everyone wants to use a shuriken, each player discards their lowest card face up, giving everyone information and getting you closer to completing the level. As you complete levels, you might receive a reward of a shuriken or an extra life. Complete all the levels, and you win!
THE PROBLEM OF THE INTERNAL, THE PROBLEM OF THE EXTERNAL, Commander J'Pec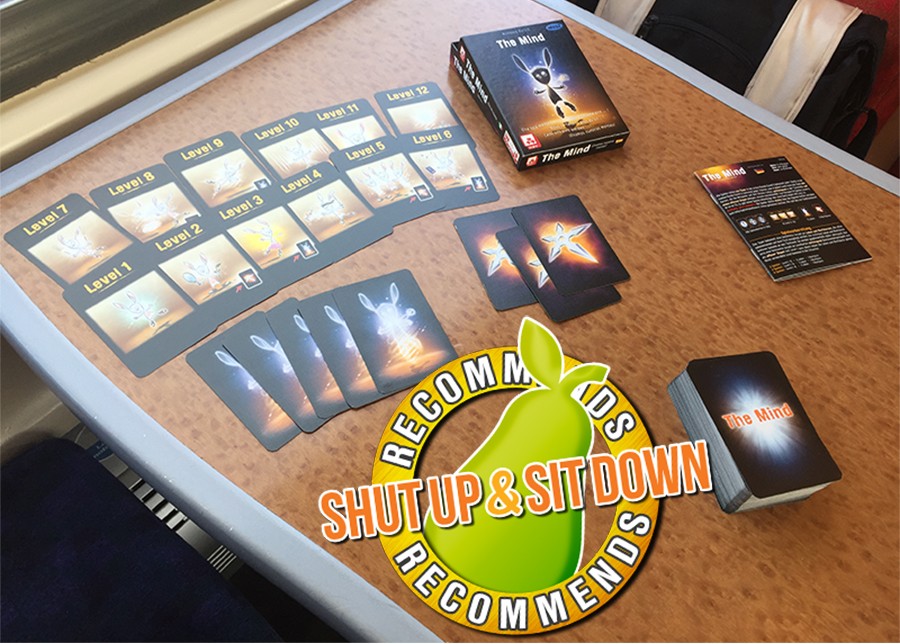 Paul
: The Mind is one of the very best games that I have played this year. In the last twelve months. In the last twenty-four. Brace yourself, plant your feet, tense your muscles and tug that timeline back as far as you want and I think The Mind is still one of the very best games I have played between now and whenever. I have written so much about it and yet I still can't communicate its gentle brilliance.
It's also barely a game, not so much a skeleton of rules as a single bony finger, the sort that would be tentatively and timidly excavated, brush by brush, by archaeologists baffled by both its simplicity and its profundity. How, they might ask, could something so simple be so magnificent?
bunny's too tight to mention, who is the baddest god, paul's spooky dog
It's been a while since the last podcast, but we've not been idle! Like a board game version of Nintendo's Kirby, over the last month the team has been sucking in experiences and now we're going to expel them at you in a 90 minute special episode. Boomf!
In order of appearance, Matt, Quinns and Paul discuss The Mind, Cardline: Animals, Bye-Bye Black Sheep, Kemet: Set (which is so new it doesn't even have a Board Game Geek page!), Treasure Island, Fireball Island (which has just 8 days left on that Kickstarter) and Bunny Kingdom. That might be more games than we've ever had on a podcast before, and you know what else? They're ALL GOOD.
Finally, we soothe our aching jaws with a gentle chat about what makes kingmaking (one player causing another player to win) enjoyable in a game, and what makes it frustrating. Lovely stuff.
New podcast feeds (if you're missing episodes 71 onwards, try these):