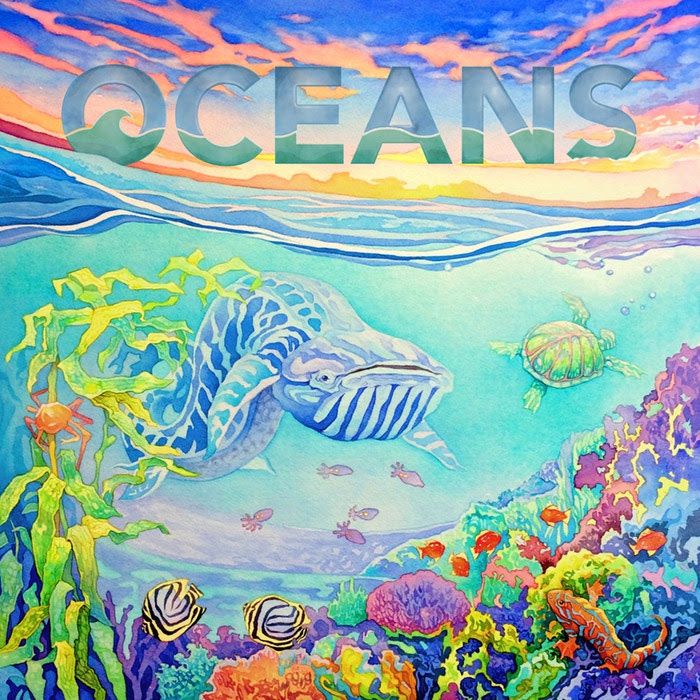 Buying from these fine retailers helps support Shut Up & Sit Down.
Two years in the making, Oceans is the next stand-alone game in the award-winning Evolution series. Enter a vast, underwater cosmos: a mysterious interconnected world of sharp teeth, glowing eyes, and black ink, where your survival depends on your ability to adapt to the unknown.
The foundation of Oceans is a simple turn structure and a deck of 12 traits, making it easy to learn all of the cards and wade effortlessly into the first game. Additionally, there are 2 randomly chosen scenario cards that activate (and sometimes deactivate) at various points during the game. The scenario cards impact the basic tenets of gameplay, encouraging people to vary their play style and strategy each game.
Oceans also includes something which will break the seams of the scientific reality you've come to accept: The Deep. The Deep is a deck of 75 unique power cards that require an additional cost to play. These power cards range from things you might discover in nature to the fantastical Kraken or Leviathan.