a dollop of chaos, a crime soufflé, a misplaced acrobat, and a bloody cat?!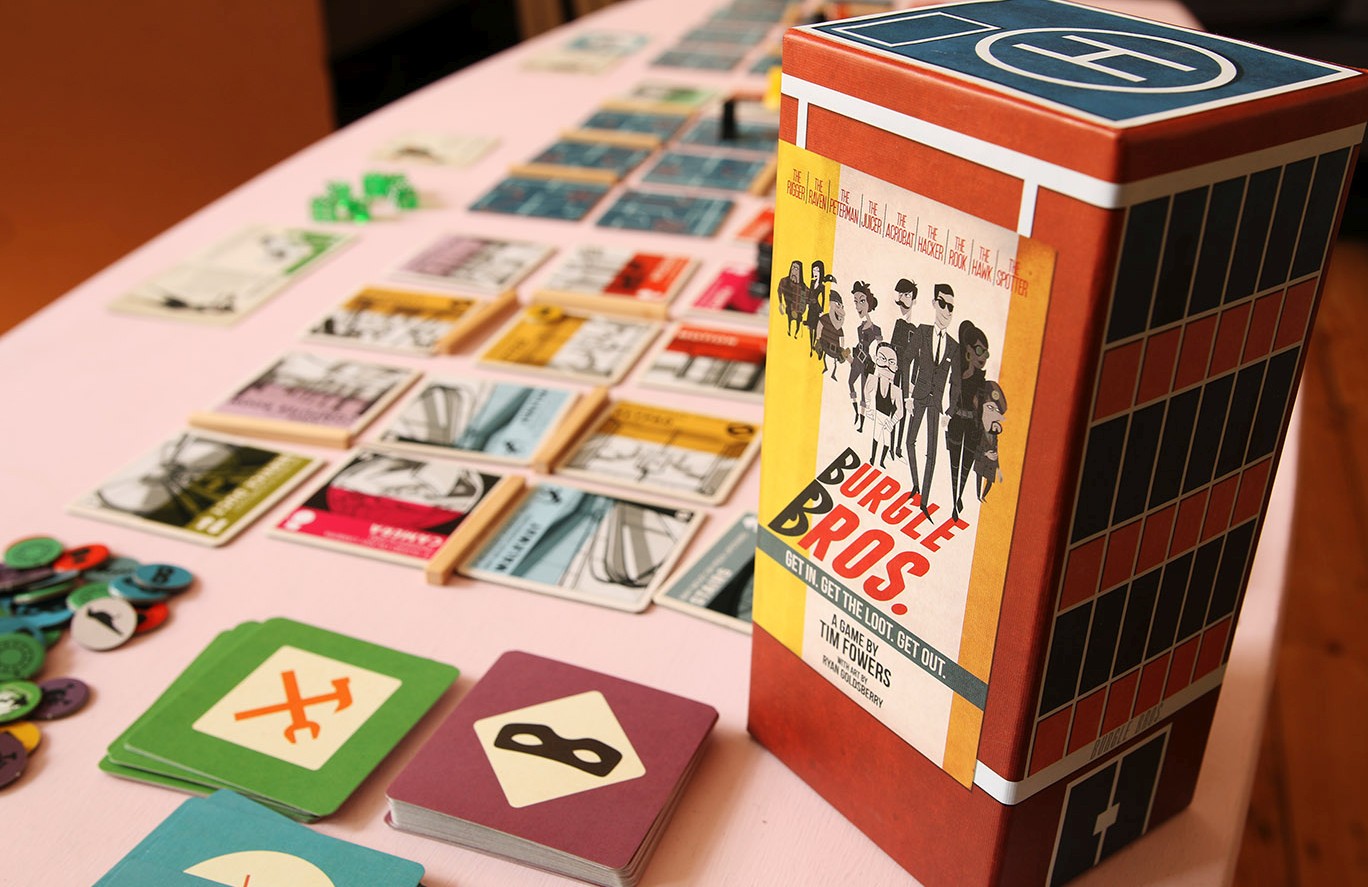 Matt
: Chucking
Pandemic Legacy
in the bin proved to be an uncomfortable day for my board game collection, causing a cardboard-flavoured existential wobble. As much as I love - had loved -
Pandemic
, experiencing the full-fat campaign spin-off had left me wondering if I'd ever bring myself to go back to the standard co-op game that had been such a household staple.
I've spent a while poking my nose around for a worthy replacement, and - for me - I think it might be Burgle Bros.
Dropping two to four players into a classic bank heist, Tim Fowers' has squeezed an almost comical amount of theme and bits and ideas into a box that - being generous - might hold a small shoe. Our intrepid / idiotic thieves have failed to case the joint ahead of the job, so it's up to you and your Colleagues-In-Crime to first find the safes, then crack them, grab the loot, and get out.
chocolate vampires, a spot of light burglary, classic trepanning, screams
My goodness! After we were a little dismissive at Gen Con last year, it turns out that
Arkham Horror
is the best card game to come out of Fantasy Flight since
Netrunner
. Pour yourself a glass of interdimensional phlegm, ensure you're sitting uncomfortably, and let Matt and Quinns tell you why in this
spoiler-free
review.
If you're the sort of devil-may-care investigator who doesn't care about forbidden secrets, don't forget that you can watch Matt and Quinns play the whole first scenario in this video. Though actually, in hindsight we've now realised that it's a tutorial mission and actually comparatively simple. You should know that far greater twists and terrors await in the full game!
lost ding dong, goes to eleven, you are masticated
While we don't usually review Kickstarter titles, we've made a very particular exception for this seasonal special, with Paul taking a long and very hard look at at the "boutique horror" of Kingdom Death: Monster. Why this? Why now? A new version of Kingdom Death
is back on Kickstarter
and generating astounding amounts of interest (and cash). It was all the excuse we needed to plunge into this enormous beast and tear at its innards.
Have a terrific weekend, everyone. If you decide to spend it out in some snow, or fighting monsters, or even just rolling particularly large handfuls of dice, do remember to stay safe!
the nude FBI, making grapes, good buddies, a machete
It
could
 be the voices that whisper ceaselessly inside our skull, but it seems everyone is talking about
Arkham Horror: The Card Game
! We're only going to review it after a lot more plays and a few more expansions, but for now why not watch Matt and Quinns play the first chapter of the first campaign? For reference, here's that
Garth Marenghi
thing they keep referencing. If you haven't yet seen it, do get the DVD. You're in for a treat.
And hey! Since we're in the middle of a donation drive right now and it's the season of giving, we've got yet another video coming in just a few days. Want it a clue? It rhymes with "Wingdom Beth Ponster Peview." What could it be... ?
misleading parties, friendly predators, marmalade skies, home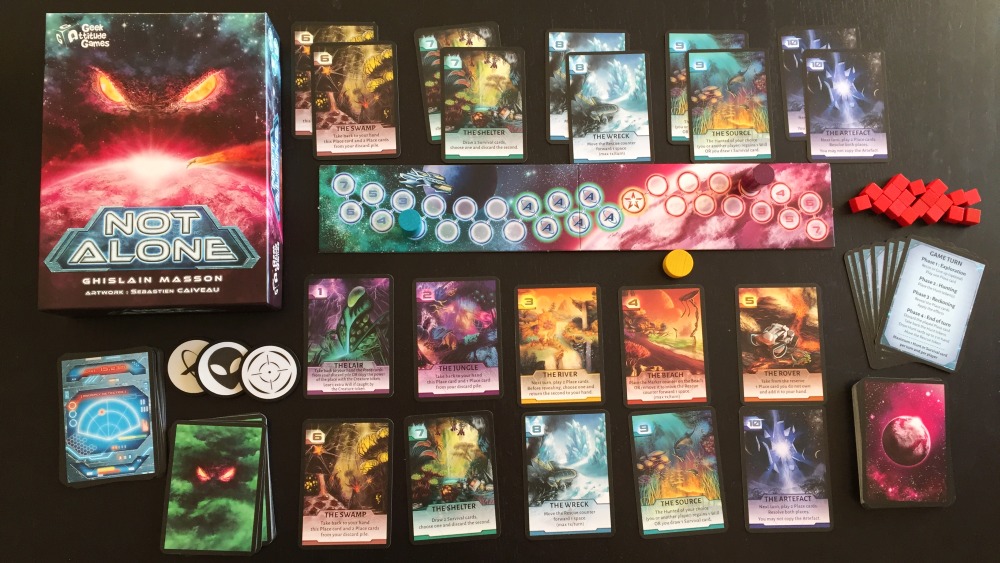 Quinns: You and I need to talk about Not Alone. There are more exciting card games out there, and funnier ones, and ones that are sharp as a tack, but Not Alone is the most deliciously playable little game we've encountered since Crossing. This box might as well be full of popcorn.
Between 1 and 6 players are the survivors of a crash-landing on a wild alien world. This team (possibly made up of just one nervy player) is opposed by one final player controlling the beast that lives there. A long, thin board measures the progress of each team: The humans win if they can survive until help arrives, the beast wins if it can wear down the humans and absorb them into the ecosystem like beer into a shag carpet.
Each turn, each human player plays a card face-down showing where they're going, and the beast has to second-guess their movements and slap fat poker chips onto those locations, invalidating your turn or worse. If the beast itself catches you then it devours a precious "Will" cube.
Do I have your interest? Of course I do. You're a weak-willed human, and this game is a seductive new land. Let's go exploring.
Conan i have never reviewed you before, i have no tongue for it
Like an irrepressible wall of pecs and steel, Conan arrives next week (in Europe) and the week after (in America) to bounce all other miniatures games off your table. Standing in his way is Shut Up & Sit Down, a noble bulwark of common sense, here to tell 
you
if this burly box is worth the money.
If you will it, we now have a selection of associated retailers who are more than happy to take your pre-order! And huge thanks to Vancouver's Valkyrie Western Martial Arts gym for their support. If you're in Vancouver why not try a class?
Have a great weekend, everybody. Do it for Crom.
a robotic chocolate box, omnistomping, fueltanking, headbutting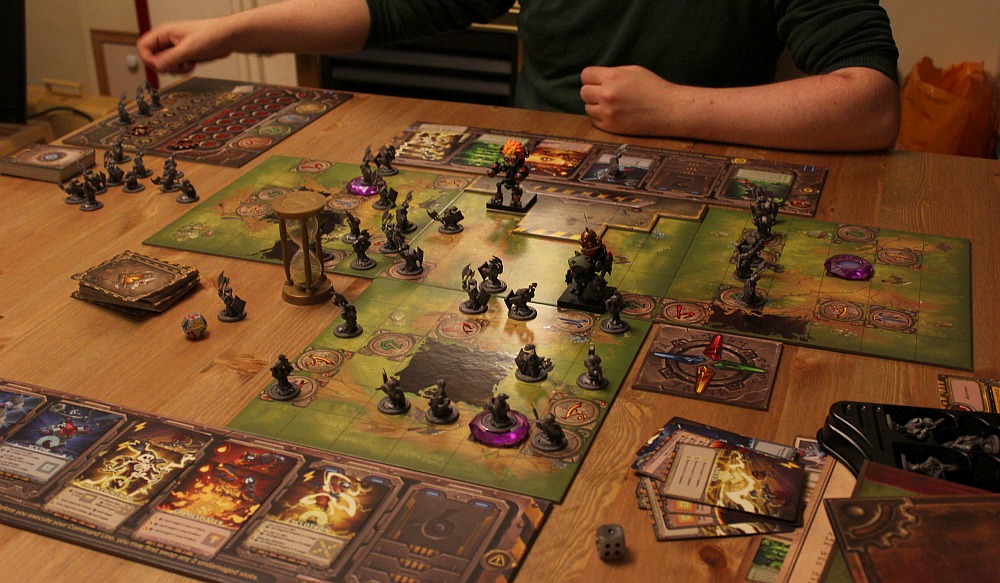 Disclaimer: Quinns, of this site, was a paid consultant on this game. Originally we weren't planning to cover it, but ultimately decided to send it to Pip for an impartial review.
Pip: Summary for the super spoiler-conscious: League of Legends – a videogame with a frankly enormous player base – has made a first foray into board gaming with Mechs vs Minions.
Mechs vs Minions is REALLY good! The developers bill it as Robo Rally meets Descent to give you an idea of how it plays. I've been playing through the campaign with Chris Thursten. We're having a blast and I'll get into the more detailed explanations in a moment BUT!
I wanted to say how much we're enjoying it up here because the game is an episodic campaign with each mission coming in its own envelope so as to deliver a few surprises as you play. With that in mind I figured it would be best to say "It's so good!" up front in case you wanted to go in with as close to zero knowledge of the contents of the game.
Everybody else? Come stomping this way.
the best rules, the worst die, quintin smithu mooltipas, honest-to-god sex
It was two years ago that Paul and Quinns
ordered you guys to buy Dead of Winter
. Today, we've got fantastic news for everyone who disobeyed us!
Dead of Winter: The Long Night is a new, standalone expansion for Dead of Winter that's bigger and sexier than the original game. But since it's mostly the same game again, we figured that instead of a review we'd do a rules explanation for both games with a teeny buyer's guide on the end.
And yes, we're aware of the irony that our filming date for this frosty game fell on the hottest day of the year. At least
to deposit by vomit, to leap at your peril, to become a child once again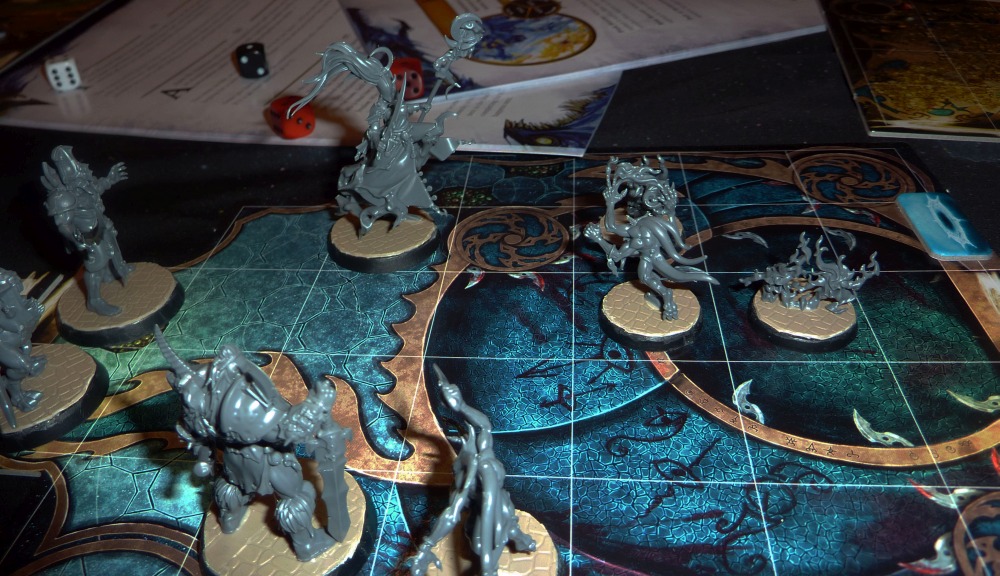 Thrower
: 
The Silver Tower
is the abode of a mad wizard, designed to chew up and spit out heroic interlopers by the dozen. Yet its first victim was small and personal: my finger.
After looking in the box, I pulled the sheath off my craft knife for the first time in a decade and immediately slit a digit open. It didn't bode well for the three-hour assembly time I'd heard boasted of on the internet.
What you get in this box is a literal plastic kit with assembly instructions, like scale models of tanks and planes. There is even a dwarf with a multi-part beard to glue together. But I was swayed by the fond memory of twisting whole plastics off sprues in my Warhammer days, so I figured I could handle it. Plaster on finger, I dusted off my other modelling tools and set to work with one simple question in my mind. Could this board game be worth it?
quintin and matt's co-op adventures, hammer legends, the worst archaeologist
Inspired by Lovecraft's impossible dimensions, we've attempted to squeeze a game of
Eldritch Horror
, one of the most epic board games of all time, into a single Let's Play video! And to make our lives even harder, we squeezed in both the Forsaken Lore and the Under the Pyramids expansions.
Anyone who missed Quinns' review of this disasterpiece can find it right here. In short, this is an absolutely bizarre game. Alternately epic and personal, scary and silly, too generous or too unfair, it's a tremendously hard thing to review. But it's also fascinating to watch. So pull up a pew, get yourself a beverage, and see if this slimy, tentacular box has a place on your shelf.