Fabulous Boy, ladyrangs, The Remarkable Off-Screen Time Machine, dogs or crisps?
Reviewers? ASSEMBLE!
It's time to do battle with the increasingly popular Sentinels of the Multiverse! A co-operative, customisable, and increasingly collectible game of excitingly litigious superheroes fighting stinky villains. This game's getting more and more popular, so it's only natural we should see if you guys should get in on the action.
(Besides, it's the best excuse we've had to dress up in AGES.)
hot bacteria water, rippling infections, a bottle of wine, why is the manual upside-down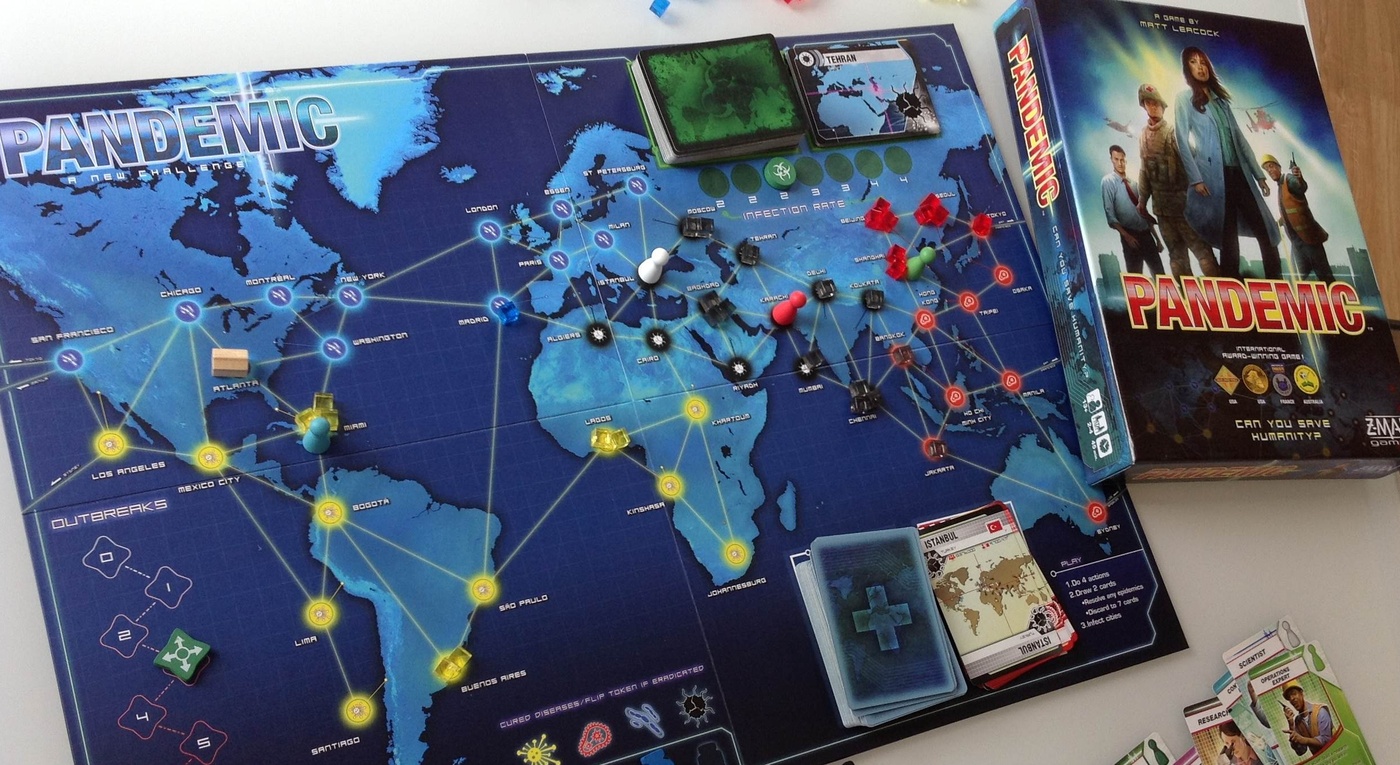 Quinns is live on the mighty Eurogamer once again, reviewing
Pandemic
! A game so popular that for a while there, we were taking this monument on the board gaming landscape for granted. But you know what? It's actually amazing, and the perfect game for this sweaty, lethargic, feverish summer.
"Pandemic's cheap, at just £25. The manual's flimsy few pages are crystal clear. It's a co-op game, so no-one's going to get too competitive, and it has you working at the Centre for Disease Control, flying around the world trying to cure four doomsday plagues before they skim humankind from the surface of the earth, so it's not even nerdy.
"It's captivating, pacey and dramatic. In fact, it's the perfect game to start your board game collection."
So some good did come from Quarantine, after all! We finally got this sucker reviewed. No messin'. Go read!
What other classics would you like to see us review, readers?
mr. gaviscon, ancient mayan potions, I'm gonna do it I'm gonna save the woman
FIRE! What is it? We don't really know. Except that it's excellent. Fire? It's pretty great.
In this inaugral episode of The Opener, Matt looks at opening your game night with a fiery game of Flash Point: Fire Rescue and a cocktail that's literally on fire. Because you can never have too much fire, and that's a fact.
EDIT: OK so we just got a call from Paul screaming that he tried to make the cocktail and now has "Too much fire," so we may have to temporarily redact that.
board games, teabags, i'm driving, oh god i don't want to drive anymore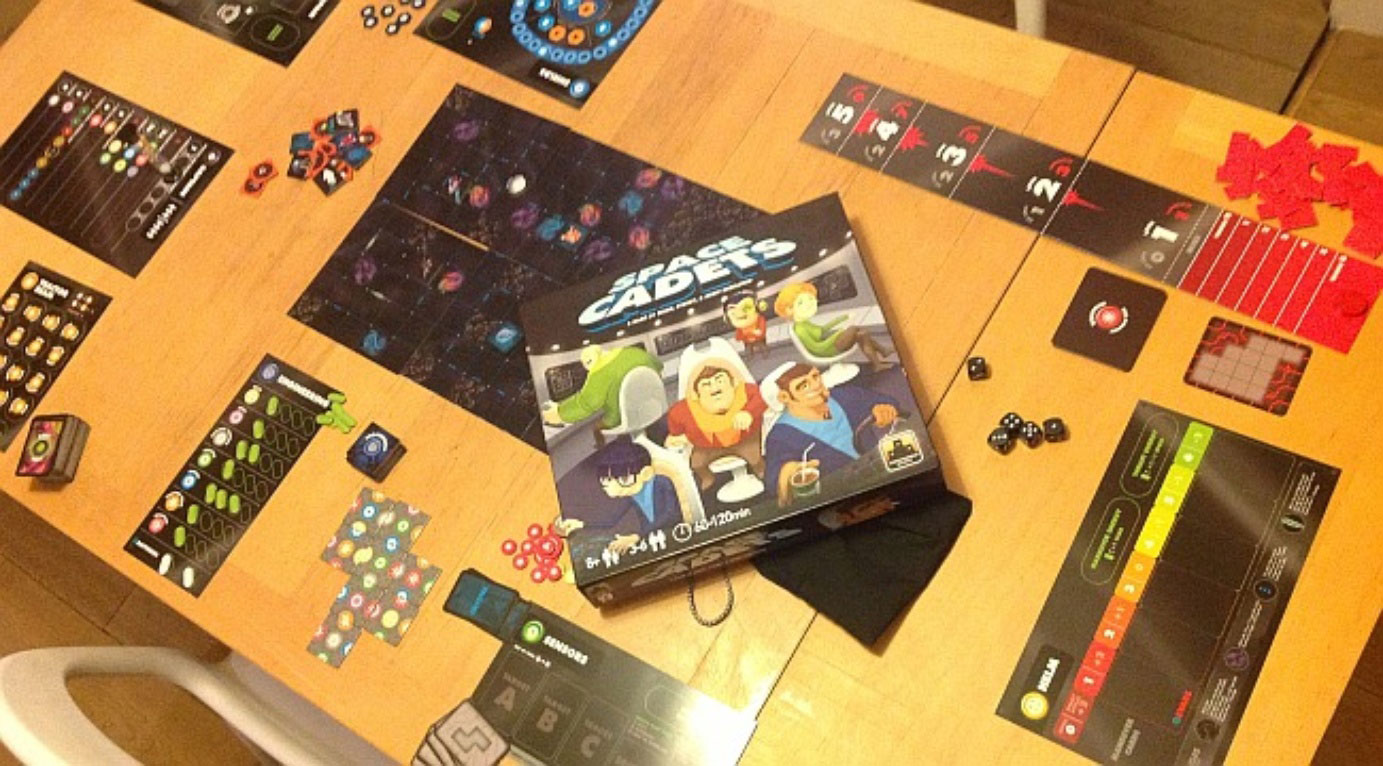 Quinns: 
You know when you buy a game, and you 
know
it's going to be good… and it is?
Space Cadets is a game where 3-6 players fly a Star Trek-like space ship together in real time. That makes it a lot like SU&SD favourite Space Alert, but where that game compresses your flight (and the game's jewel-like puzzle) into a brown-trousered 10 minutes, Space Cadets' flight fills a whole evening.
It also has everyone manning different stations. We'll be doing a full
review when we're a more competent crew, but for now, let me just walk you through each station. I can't think of a better way to persuade you why you need this box in your life.
no-oo, board games, review, Poor Barry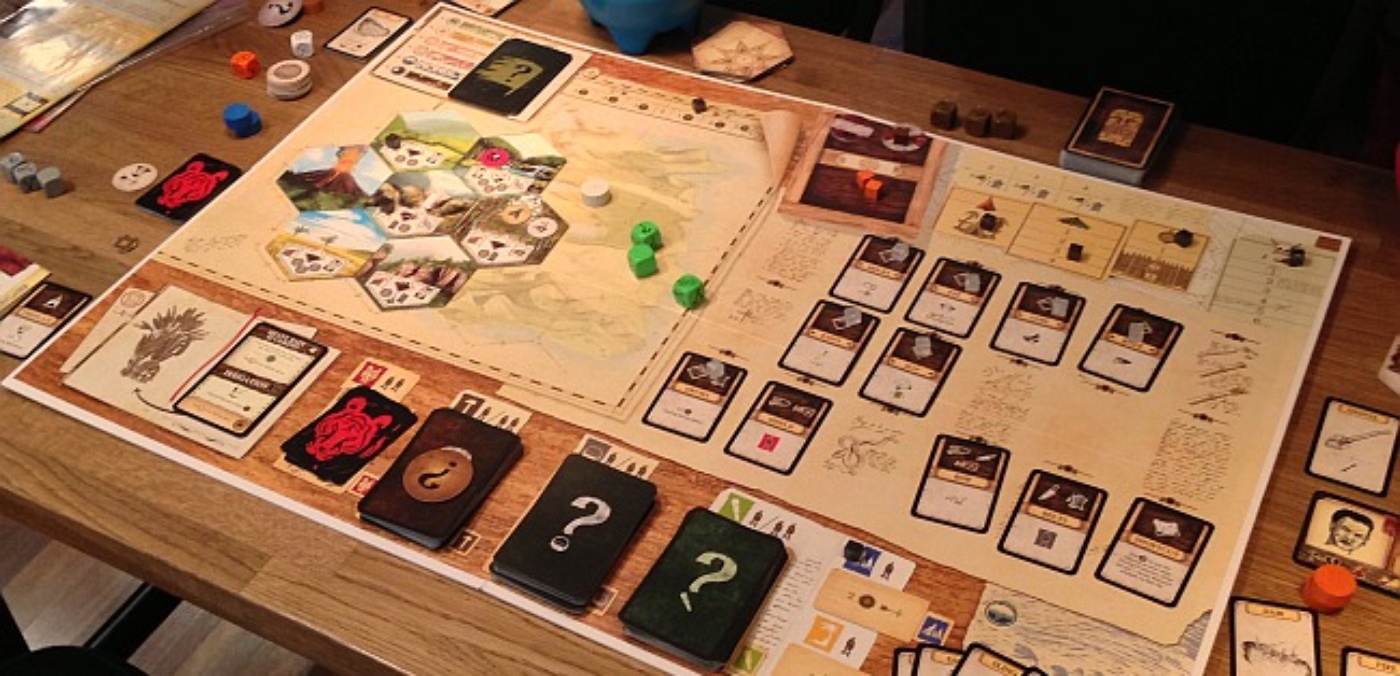 You know when you buy a game, and you
know
it's going to be good?
"This will be a great time," you announce to your cactus or spouse. "I have been convinced by this game's art and premise that I will enjoy myself."
Your coat's still on. You pick up the phone. "Barry?" You say. "It's me. Would you like to come over and have a great time?"
I was convinced Robinson Crusoe was the game for me. Guess what!
board games, review, poultry bones, lancelot goo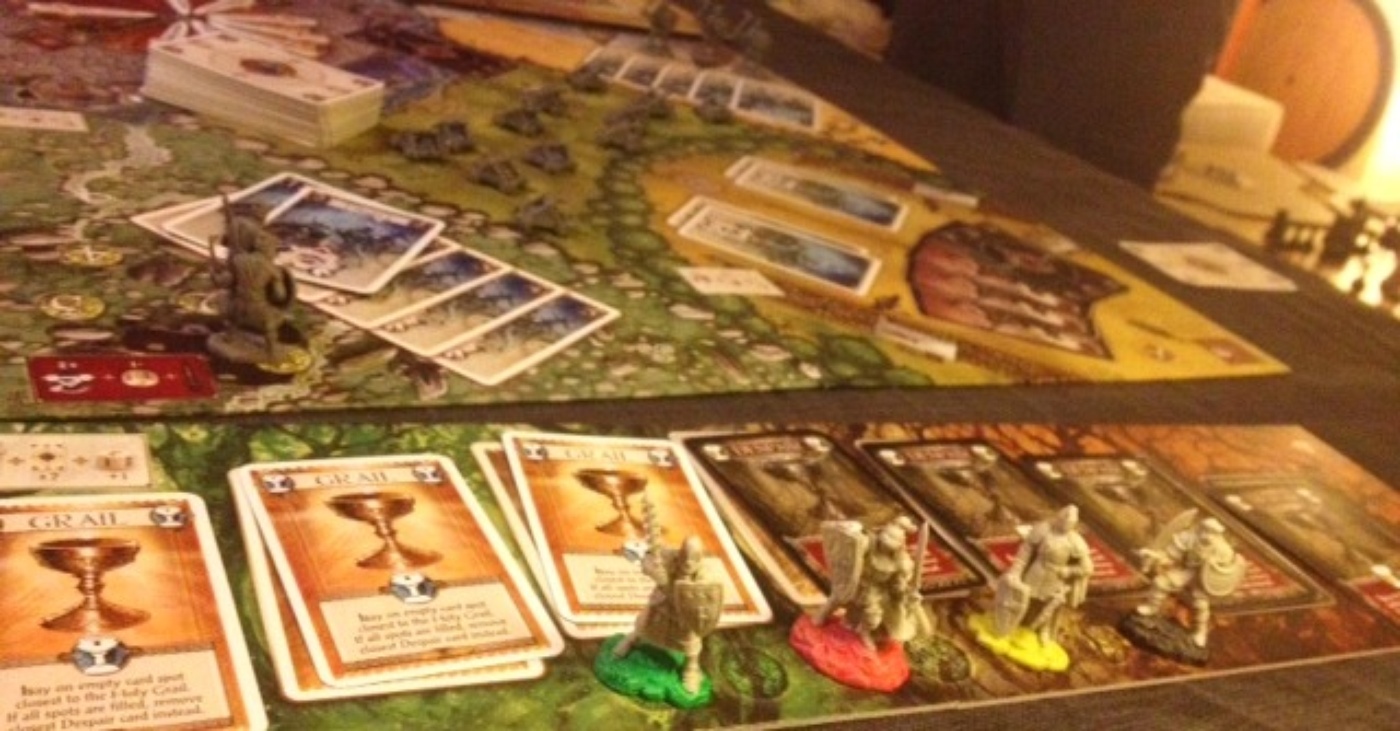 Quinns:
Oh god. OK.
Because board games age so goddamn well, running a board game site can be a bit like running a daycare centre. Those guys can't rest because it might mean a kid getting stuck behind a radiator or someone eating a rock. We can't rest because  even if we stay on top of new games, we're writing under the weight of every awesome game we've never played.
Shadows over Camelot is one such older game we need to tell you about. One of HUNDREDS. It never ends, but all the same we're going to talk about it with the good humour of men throwing a shiny penny into a wishing well.
review, Guzzling rum, Thick Sparks, The Kraken Nibbles, I can fix it!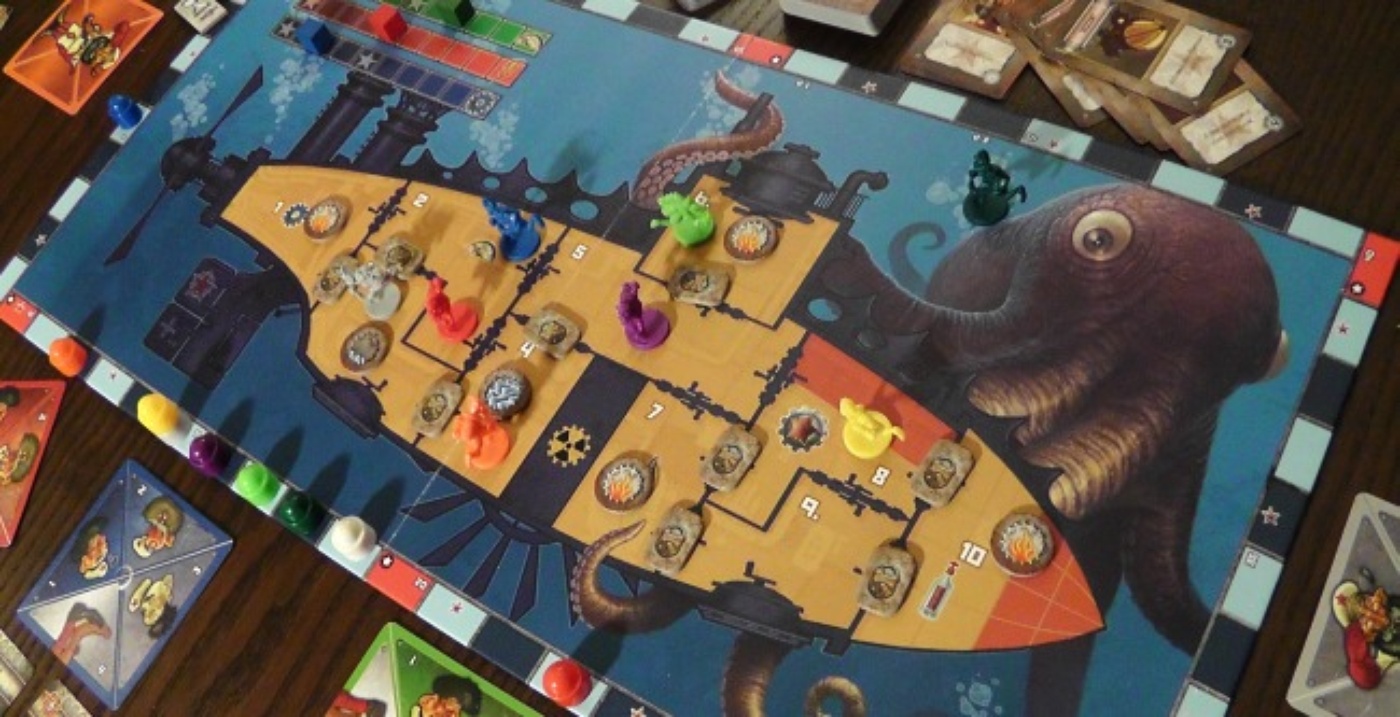 Quinns:
Myself and Paul don't talk much about how Shut Up & Sit Down's
episodes
are made, for much the same reason that we don't talk about times when we've fallen over while trying to climb stairs two at a time. We have, in the past, spent whole afternoons thinking we were turning the camera on when we were really it off, resulting in hours of captivating footage of our crotches floating around rooms with the alien purpose of jellyfish. 
So we find a kindred spirit in
Red November
, a little co-operative game about Stuff Going Wrong. Up to eight players act as the Gnome crew of a submarine so fantastically broken that you won't see a problem with downing entire bottles of grog, because it grants the courage you need to put out fires. You won't see a problem with swimming outside to battle a squid, because the oxygen pumps were failing anyway. And you won't see a problem with flooding the ship, because it puts out fires.
Wait. Why did you start drinking again?
board games, review, Ghost Stories, spillage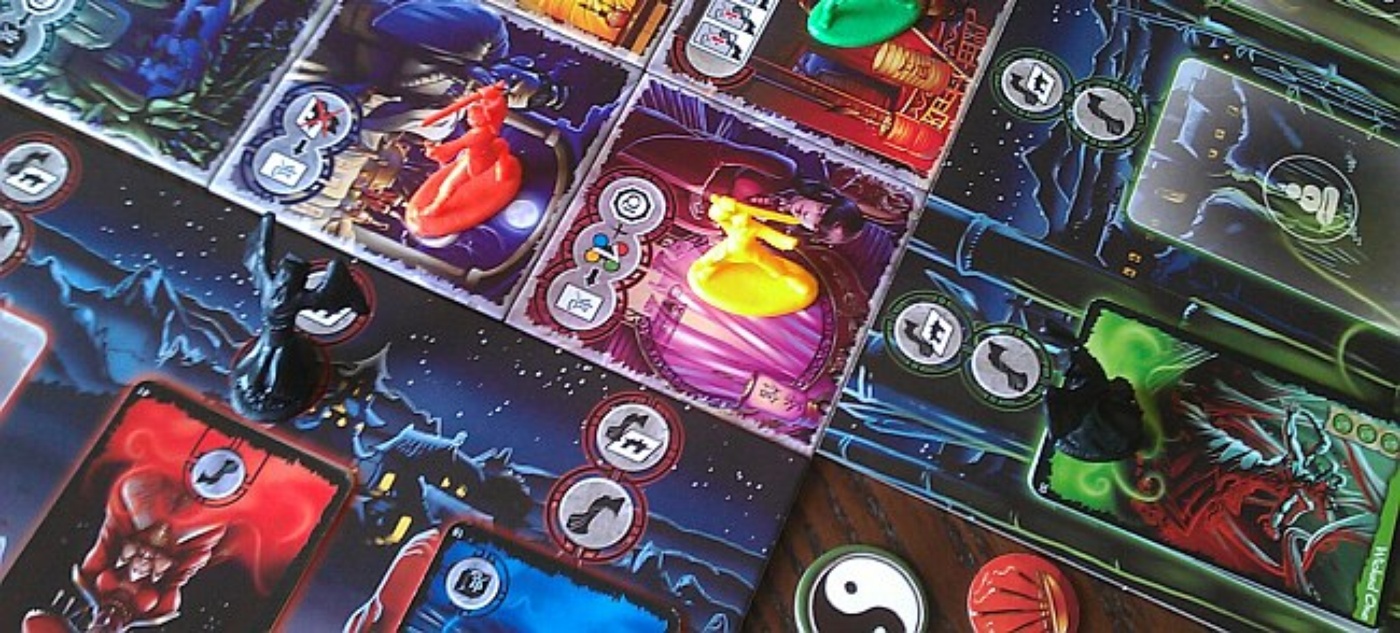 If you've watched
Episode 1
you'll have seen a sneaky cameo of the above beauty. Ghost Stories, by Antoine Bauza. Seeing as we only used it for a quick gag, I appreciate some of you may have been left out in the cold, alone, aroused, and hungry for more.
Both you and this game deserve better. Click through the jump for our review of Ghost Stories.