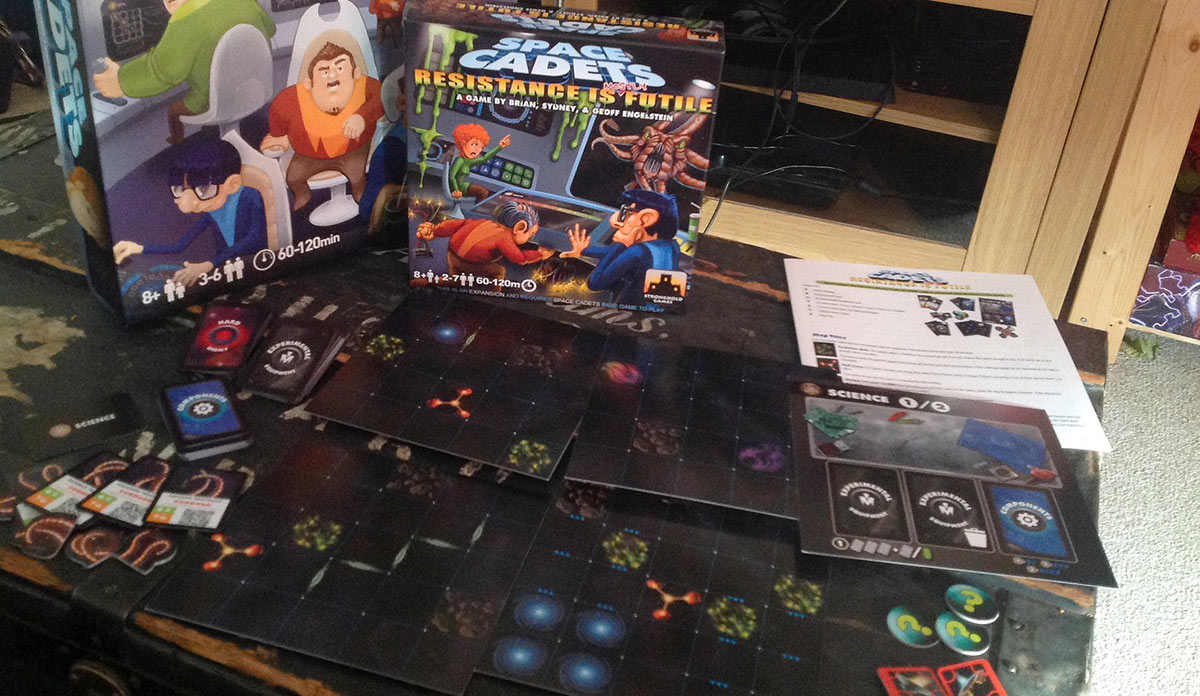 Quinns: Last year we floated the idea of "Expansion January" or "Expansionanuary", where we'd start the year by revisiting old favourites and seeing how they've been updated. Since you guys weren't entirely repelled by the concept, welcome to the FIRST EVER Shut Up & Sit Down Expansionanuary.
We're kicking it off with what's being called the "first" expansion for Space Cadets, Resistance is Mostly Futile. Remember how we first covered Space Cadets with an itemised guide as to why your friends are going to do a terrible job of flying a spaceship together (and then later demonstrated it in a Let's Play)?
Let's give you a guide to the new terrors in the expansion! Starting with a new job that nobody's going to want to do: the Science Station.
Read More