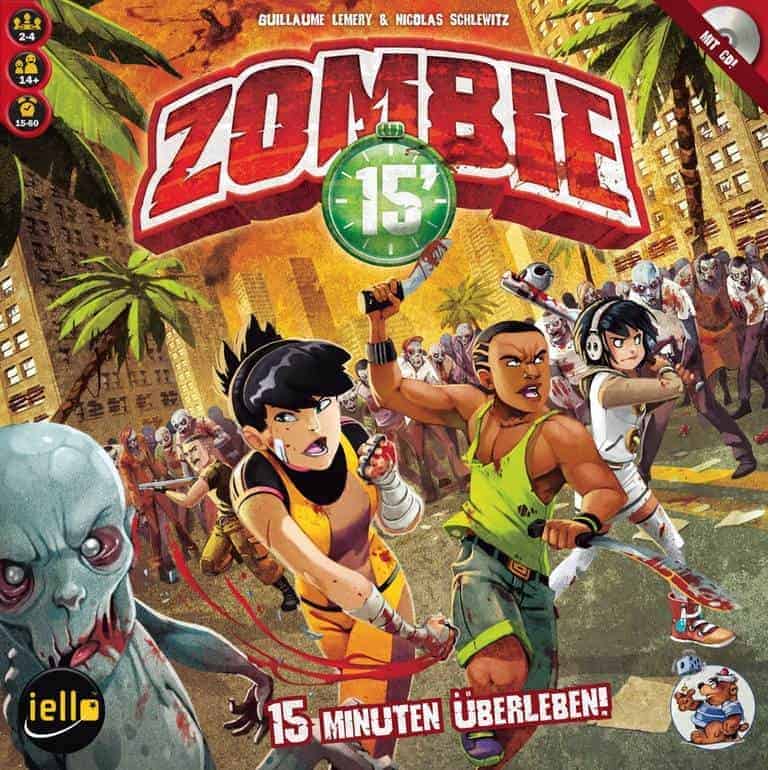 Buying from these fine retailers helps support Shut Up & Sit Down.
15 Minutes to Survive! Zombie 15' is a new, innovative, frantic game in which players try to defeat zombies… and time! In a world where everyone above 18 has turn into blood- thirsty, flesh-hungry zombies, most youngsters unfortunately served as meat to quell their elder's appetite… As a little group of survivors, you must unite and cooperate to escape the relentless horde of undead.
Run across town to find shelter or food, hold a strategic position, meet with new survivors and discover the truth about this terrible and mysterious disease!
Easy rules but real choices, to be made as quick as possible if you don't want to get overwhelmed by zombies!
A team of 15-year-old teenagers, a 15-minute soundtrack to give each game its tempo, a 15-scenario, progressive campaign, and much more than just 15 zombies…