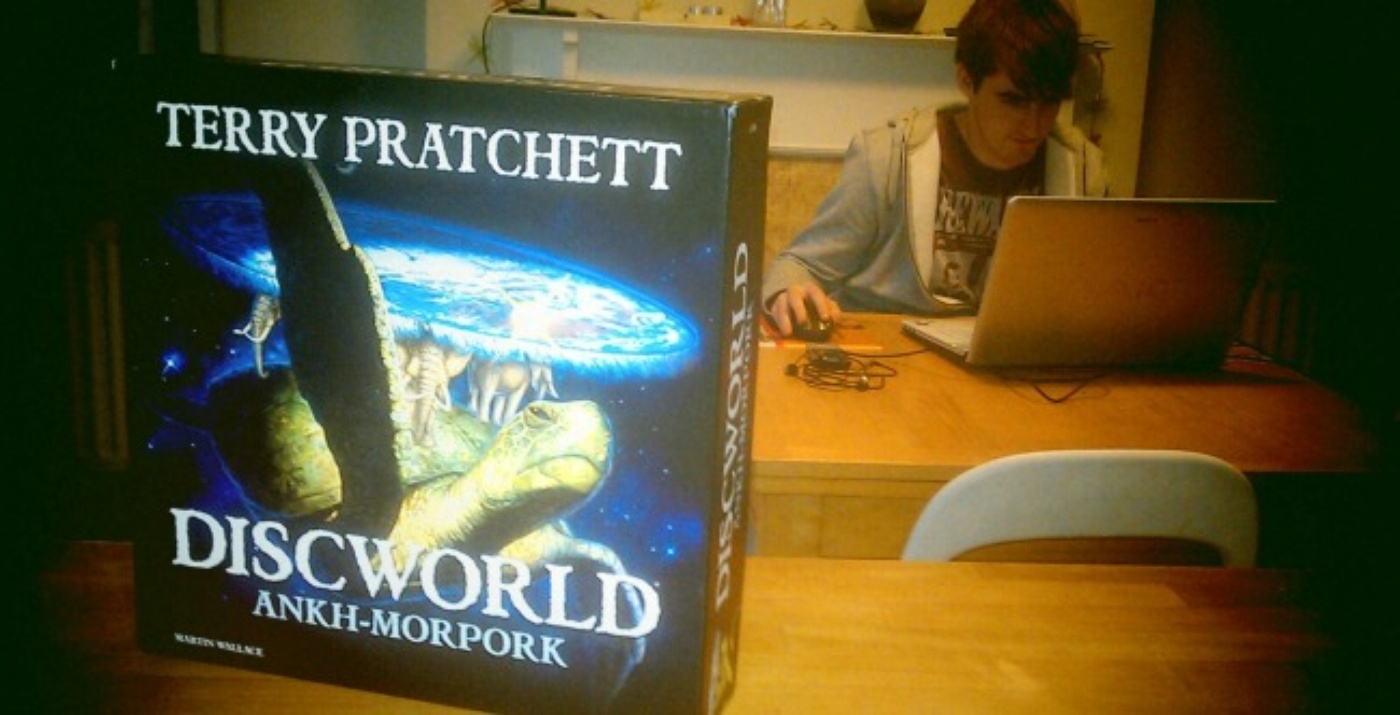 Quinns: TWO games based on Terry Pratchett's Discworld books have come out recently. Don't worry, though. We're here to guide you through this difficult time. There's Guards! Guards! which we've heard is about as much fun as actually being arrested, but there's also Discworld: Ankh-Morpork, which we heard is quite good! So we got it and played it. Isn't that right, Paul?
Paul: That's right Quinns, and-
Quinns: That's right!
Paul: …so the best thing we can say about Discworld: Ankh-Morpork is that it's equal parts family friendly and utter chaos, so it's perfect for a Discworld game. Two to four players are trying to gain control of the 12 districts of the city of Ankh-Morpork, clutching at power with their clumsily, pudgy hands as if they're all trying to model clay on the same pottery wheel.
Quinns: Fingers slipping over oily fingers, all of you swearing, someone's got clay in their eye, until finally the thing comes to a stop and all you've made is a mess.
Read More
6 Comments