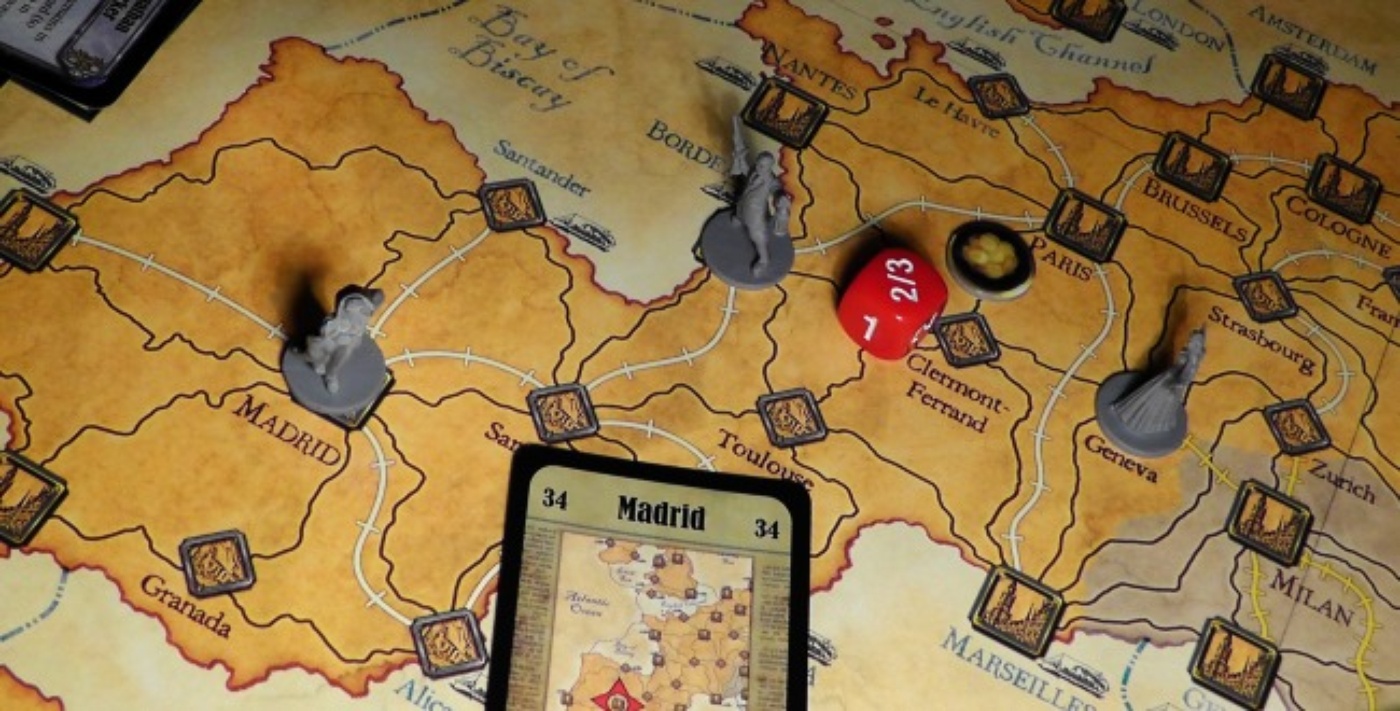 Quinns: Did you ever play hide and seek as a kid? Do you remember the hysterical thrill of wedging yourself under the bed, trying to control the unbelievable noise of your own lungs? Or being the hunter, creeping through a familiar environment with carbonated anticipation tingling along your veins? Because I'm inclined to call board game Fury of Dracula hide and seek for adults. This is a beautiful, beautiful game, and it deserves a place in houses the world over.
Paul: I didn't have anywhere exciting to hide as a child or very many people to play with anyway. But we did play a game called Nine Nine In on our school field, which involved-
Quinns: FURY OF DRACULA sees four players each controlling a vampire hunter chasing Dracula across Europe. It's a glossy update of a classic called Scotland Yard, which was a board game about catching a runaway criminal in London, but here a fifth player gets to control the immortal Count Dracula rather than some greasy burglar, so it's already the better game.
Read More