sweet sweet kluntje, eclipsing eclipse, they make games on computers now?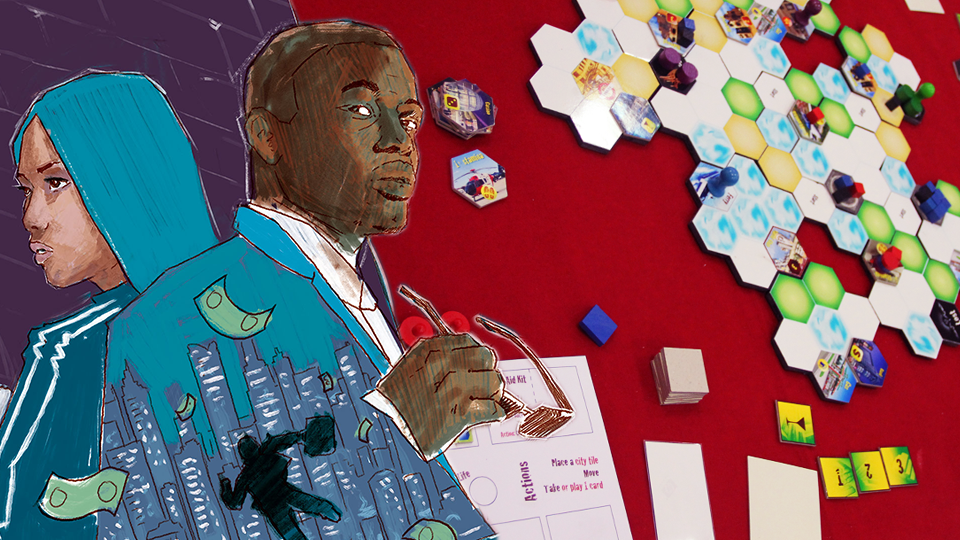 Paul
: This week's Games News speeds toward us with all the speed and power of a hovercraft. You know why a hovercraft is the most powerful of vehicles? Because it can cross both land AND water. Like a frog. But much bigger. A giant frog. Once again HUMANITY TRUMPS NATURE.
Quinns: OK, first off, a hovercraft is just a poor man's ekranoplan. But speaking of plans, can we talk a bit about Vital Lacerda's Escape Plan, which has been confirmed as a 2018 release?
Paul: Ooh, ok! Heist games have been doing rather well at Shut Up & Sit Down this year (we've all become big fans of Burgle Bros and Blades in the Dark), so it's easy to see why you'd be so excited about Lacerda's latest, which is all about a team of bank robbers trying to get out of town. What's the best way to get out of town? Put the police on someone else's tail.
a battalion of artists, an en-drabbening, climbing (nggh) a beanstalk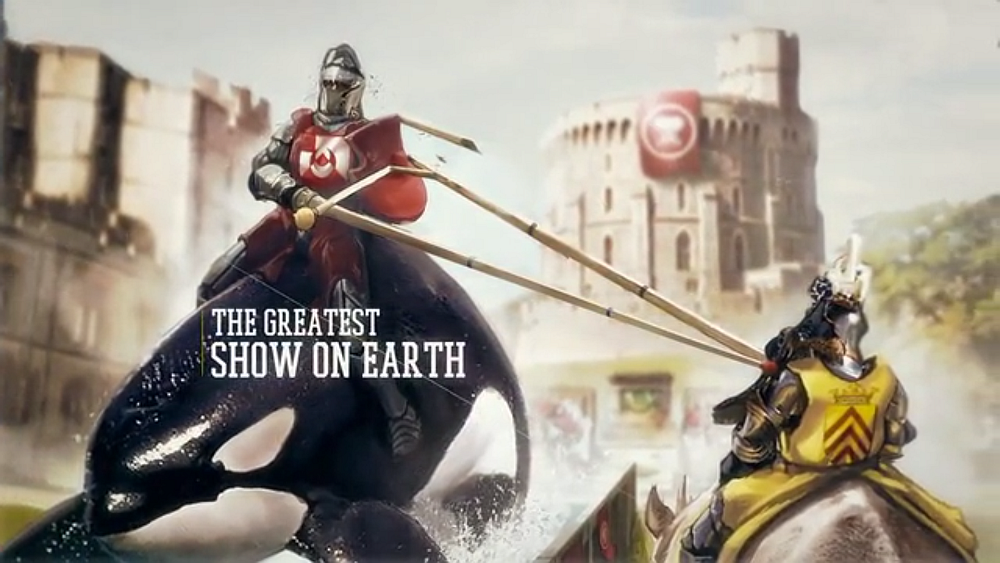 Paul
: Oh boy, do I feel excited about this week's Games News! We have just SO MANY interesting and exciting stories. Where do we even begin? With the Huge Humble Bundle? The slew of Kickstarters? Or the new Netrunner core set?
Quinns: Ooh, I'd love to start with the Kickstarter for The Champion of the Wild.
SU&SD is often late to any kind of party, but TCotW is a fantastic game that we can recommend before everybody else. It's a low-stakes, high-entertainment party game about pitching animals against each other in ridiculous tests of… well, everything from hide and seek to self-stacking. Do you think your animal would win in its category? Is a gorilla good at jousting? Maaaaaybeeee? Go on then, convince me! And enjoy the beautiful, hilarious art while you're at it.
If you'd like to hear a little more, you can hear us playing it at the very end of podcast #60 and having a whale of a time.
a bunch of winkers, getting digital wood, bad rodney, seafaring spuds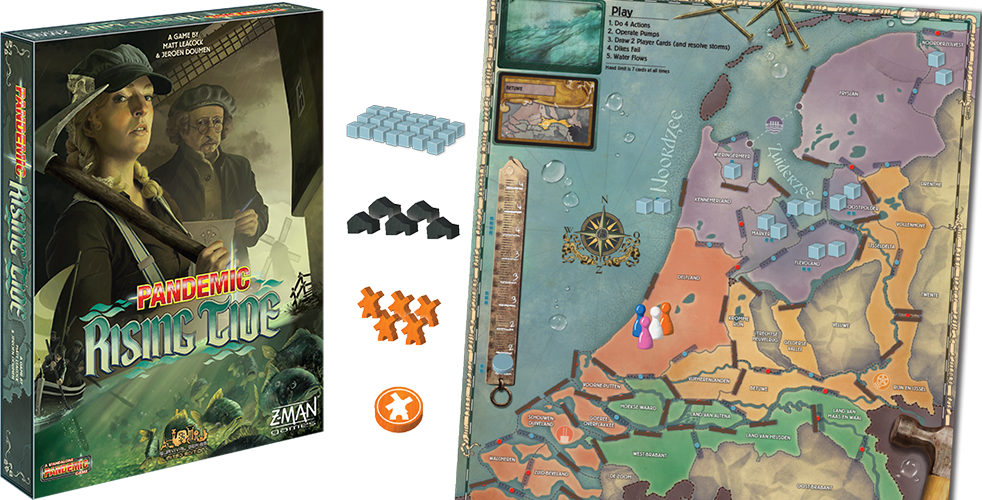 Paul
: It was a case of bad timing when Z-Man Games
announced Pandemic: Rising Tide
, as their scheduling couldn't possibly have foreseen simultaneously flooding in eastern Texas and eastern India, and they very quickly
issued an apology
. That could've been the end of it, but Z-Man are also donating five dollars from every pre-order to Hurricane Harvey relief efforts.
It's a difficult time for a lot of people in the Caribbean and the Gulf Coast right now. Our thoughts are also with the Dice Tower team members who have been forced to evacuate their homes. We hope they can return to enjoying the board games we all love very soon.
the horror of the everygame, the art of chill, look inside wizard's ear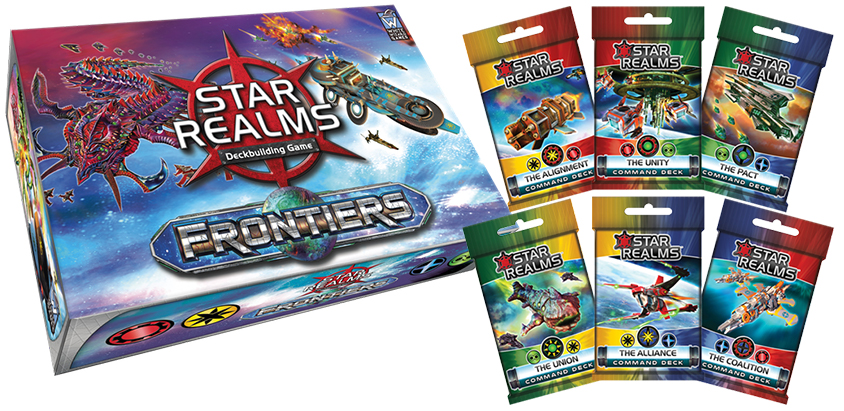 Paul
: Quinns help me I have Kickstarters coming out of my-
Quinns: OH MY GOD WE NEED TO GET YOU TO A DOCTOR.
Paul: Yep. Maybe that doctor could help me with Star Realms Frontiers. This beloved tiny card game that you first wrote about in your 2015 Corner Awards has grown so large! Perhaps it needs to be lanced? It's up to nearly five hundred thousand dollars. Half a million!
That's a lot of money, but then this is no small deal, is it? No sir, this Kickstarter is offering a whole new wave of Star Realms products, from a new standalone expansion that can be combined with the original game or Colony Wars, to a whole load of other, smaller card sets, all of which can be freely intermingled to create a (wait for it) STAR GALAXY of cards. This is an absolutely colossal edition to a game that's already a) not small and b) ever-growing in both scope and popularity.
a terrier in a tarpit, keiko's bowels, bitch planet, escaping a octopus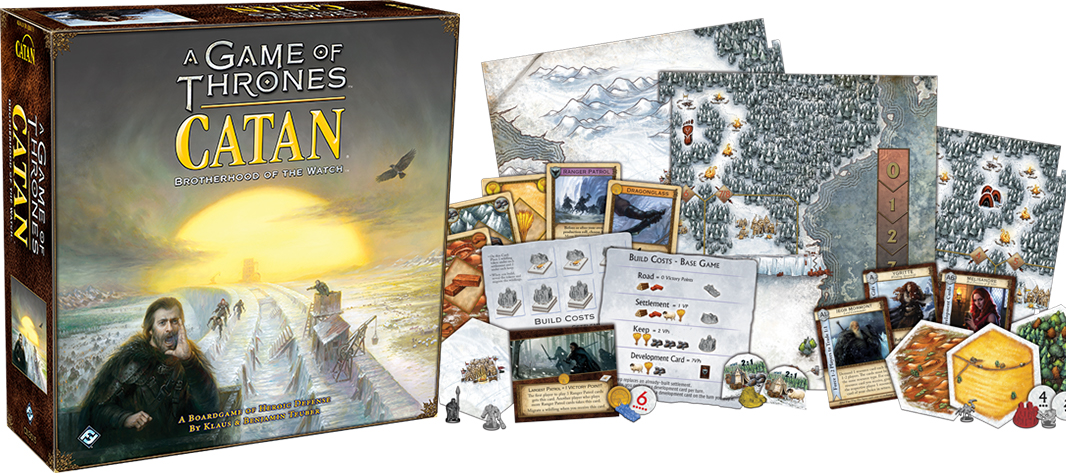 Quinns
: Paul have you had enough of game of thrones yet
Paul: The honest, complex and difficult answer to that question is both yes and no.
Quinns: Paul would you like another game of thrones board game
Paul: no
Quinns: Terrific because here comes A Game of Thrones Catan Brotherhood of the Watch!
Paul: I'm glad they picked a name that rolls off the tongue.
Rose flavours, scandalous mermaids, bee kerplunk, pip's pandemic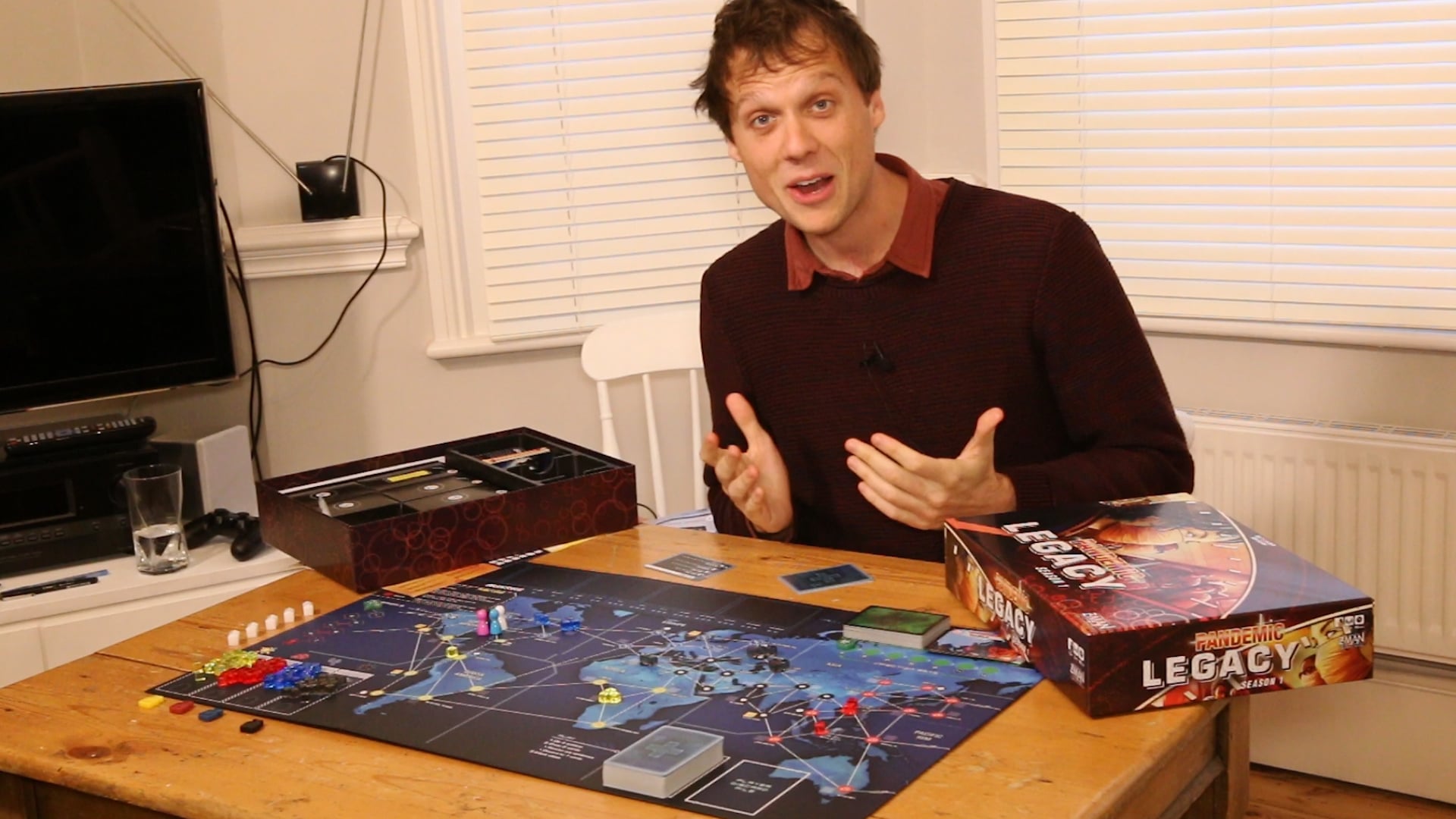 Paul:
Gawd, I love BGG. It's one of my favourite gaming places on the internet and this has been a fascinating journey.
Quinns: It's an astonishingly rigorous database. As if IMDB was combined with a... an educated mosh pit, but with a set of scales in the corner that told you how much every actor weighed.
As we close out this feature, I'm simply left wanting to play more board games. Which is surely the best possible result.
Blast Doors, The Management Cupboard, Night Magick, A Watching Swan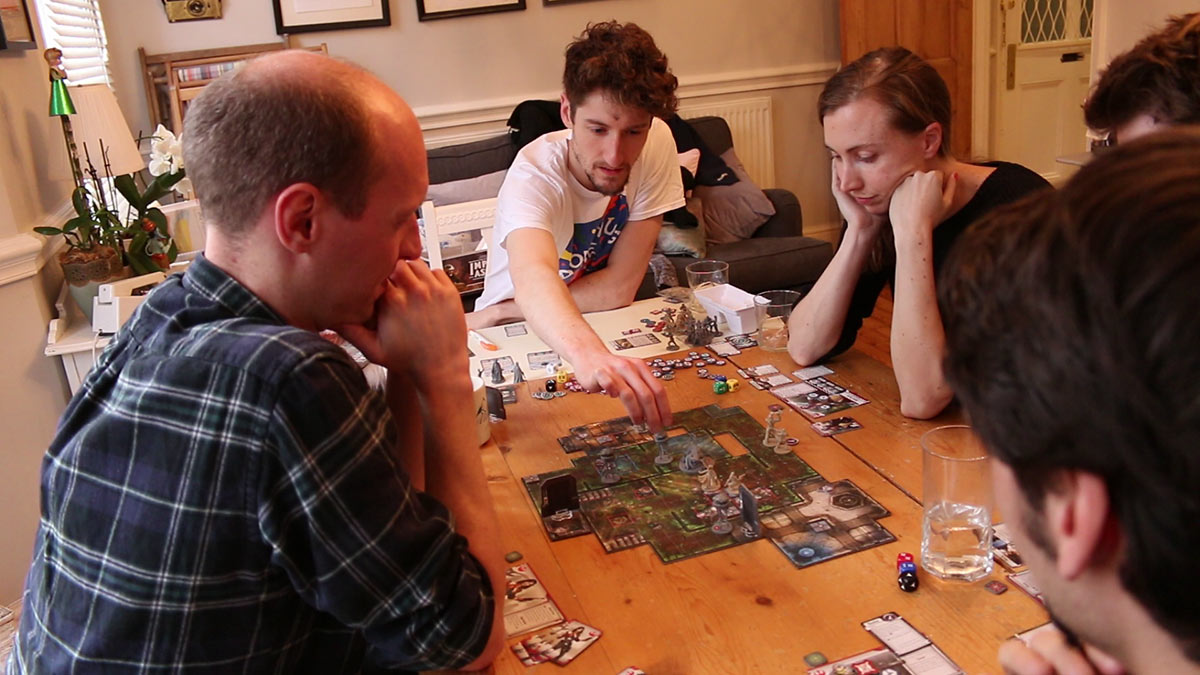 Quinns:
Matt, we have to abort this feature! Reddit's disapproval is reaching
critical levels.
Matt: That's not the Reddit alarm, that's my egg timer. I'm making everybody lunchtime eggs to keep up our strength.
Quinns: Wow! I could kiss you.
Matt: Don't kiss on me, daddy-oats, kiss on these great games.
Kissing Cogs, Slumped on a Bump, Sticky Cake, Rich Beef Sausages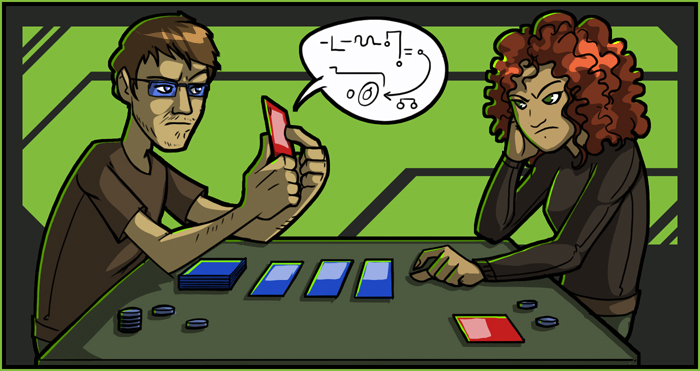 Paul
: Matt it's nearly Friday, how are we only now poking our way into the top 40? Why did we take on this challenge?
Matt: Trains.
Quinns: He's a goner, Paul. There's nothing we can do for him now. PRESS FORWARD.
sparkling lemons, misplaced limes, diamonds and bananas, a cardboard mormon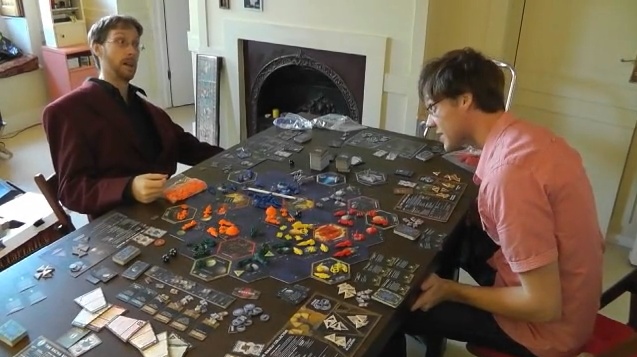 Quinns
: As we continue our marathon-like jog through Board Game Geek's top 100 games ever, today I can reveal that we're out of the weeds. We've played every single board game in the 60-41 slot!
Which isn't to say that we always enjoyed ourselves...
fingernail fortitude, Gosh on a bicycle, oh Uwe!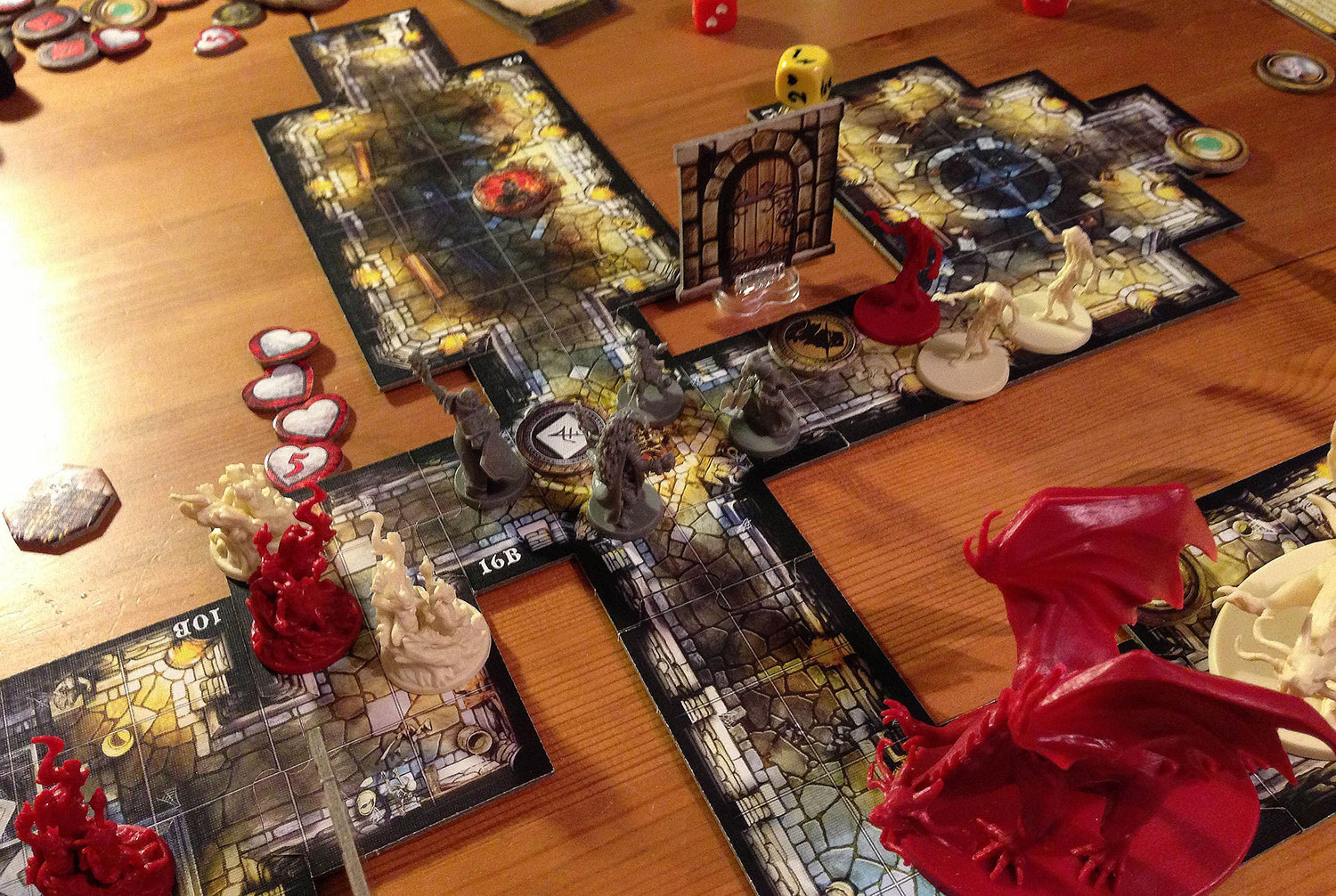 Paul: Our exhaustive look at the games jostling their way about BoardGameGeek's Top 100 continues! Today, we have everything from international illness to urban development to mischievous academics. Oh, and opinions. Always with the sassy opinions. ONWARD.