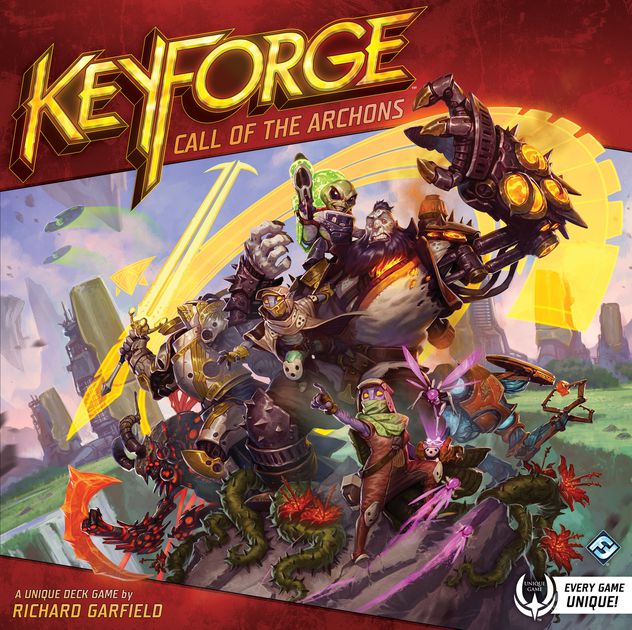 Enter a world where anything is possible in KeyForge! In the center of the universe hangs the Crucible, an artificial world built from the pieces of countless planets. Here, in the world's first Unique Deck Game, created by legendary designer Richard Garfield, two players step into the roles of mighty Archons, racing to forge keys that unlock the Crucible's hidden Vaults.
Leading their diverse teams, filled with followers from three of the Crucible's great Houses, the Archons must gather Æmber, stave off their opponent's progress, and ultimately be the first to open a Vault and gain its incredible knowledge. With a vast array of creatures, artifacts, and abilities and over 104 quadrillion possible decks, every deck is completely one-of-a-kind, and no two battles will ever be the same!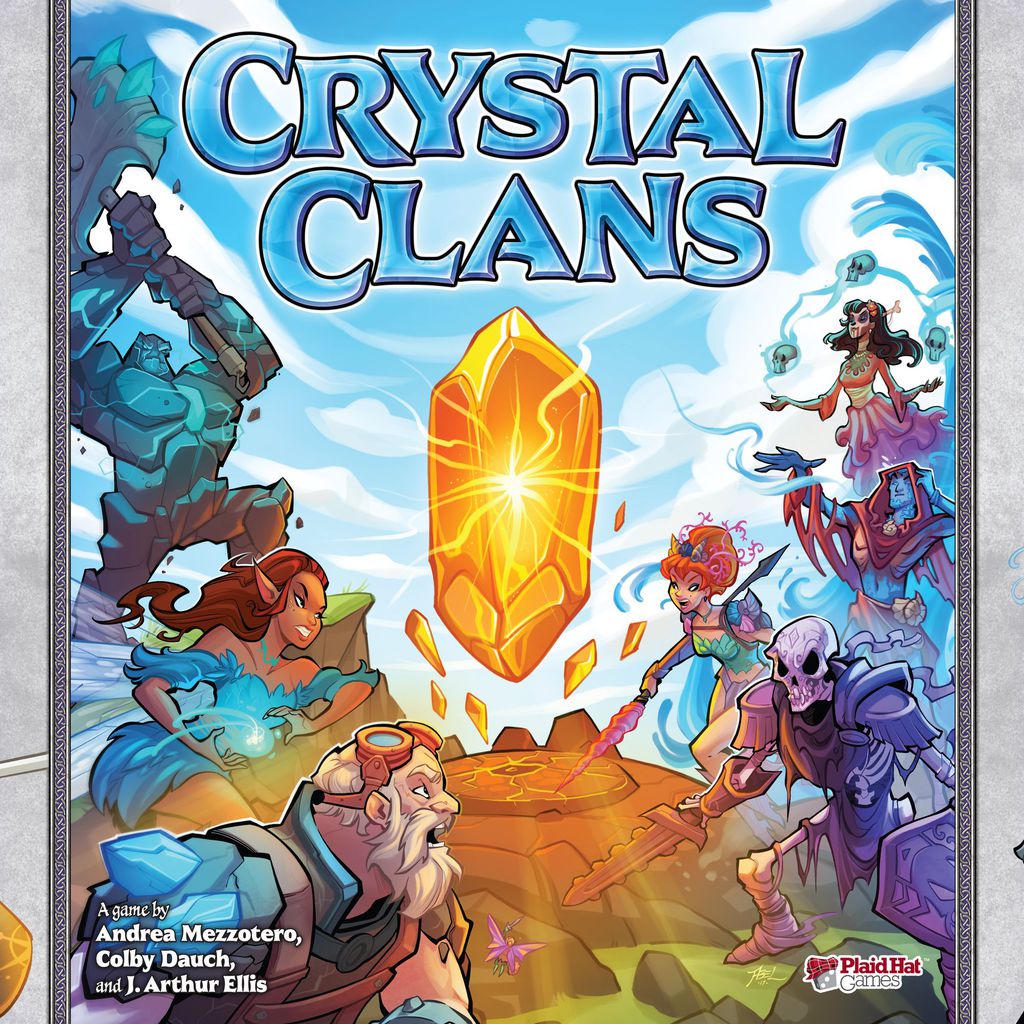 Choose your clan, prepare for battle, and fight for control of powerful crystals in Crystal Clans, a battle card game for two players.
In every game of Crystal Clans, you go to battle with unique armies, seeking to outmaneuver your opponent and lead your squad to victory. Six clans stand ready to battle for dominance, including the adaptable Water Clan, the peaceful Flower Clan, the relentless Skull Clan, the innumerable Blood Clan, the wise Meteor Clan, and the unyielding Stone Clan. Each clan's cards can be used in multiple ways, giving you more options and adding surprise to each battle. The first clan to claim four crystals wins the game and fulfills their destiny to dominate the world.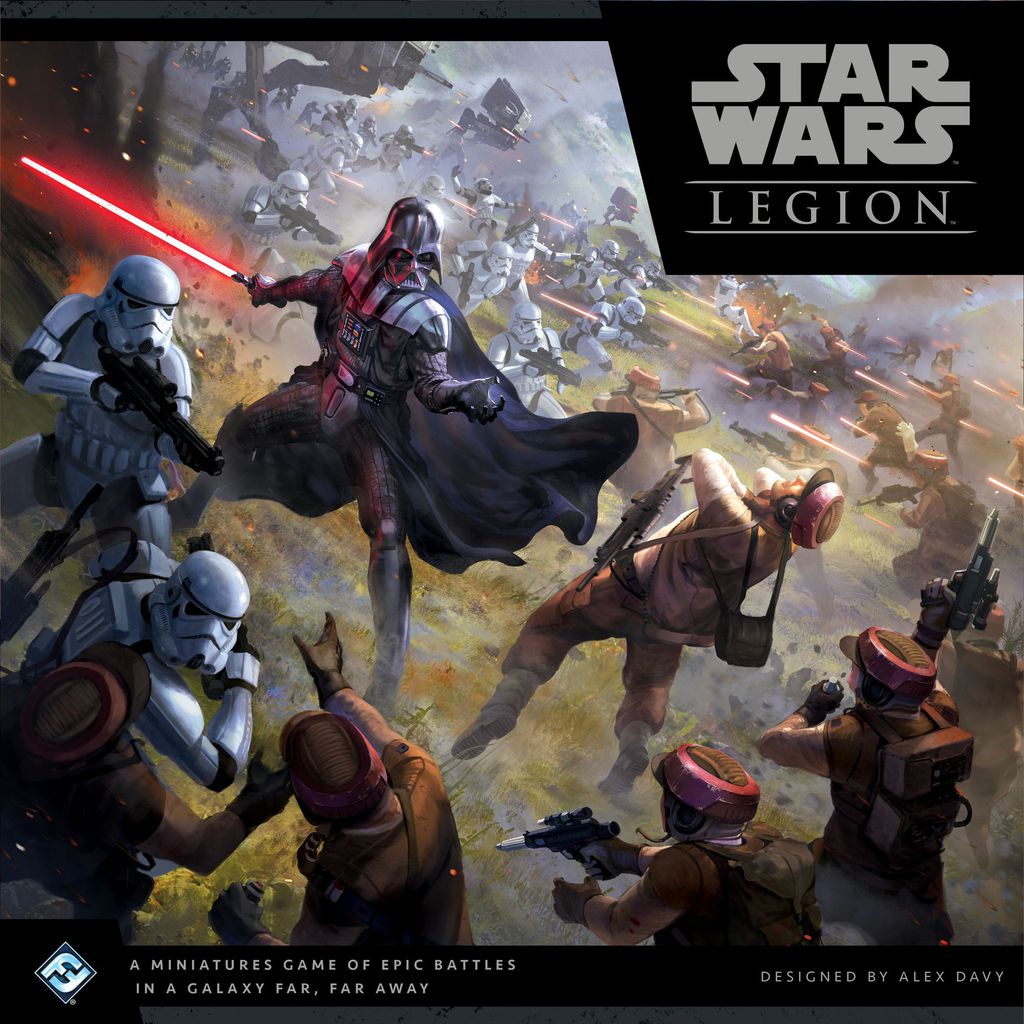 Warfare is an inescapable part of the Star Wars universe, from the Rebel Alliance's defeat in the Battle of Hoth to a few elite Rebel strike teams taking on a legion of stormtroopers on the Forest Moon of Endor. You can seize your chance to get your boots on the ground and lead your troops to victory with
Star Wars: Legion
, a miniatures game of thrilling infantry battles in the
Star Wars
universe!
Star Wars: Legion invites you to enter the ground battles of the Galactic Civil War as the commander of a unique army of miniatures filled with troopers, powerful ground or repulsor vehicles, and iconic characters like Darth Vader or Luke Skywalker. While innovative mechanics for command and control simulate the fog of war and the chaos of battle, the game's unpainted, easily assembled minis give you a canvas to create the Star Wars army you've always wanted to lead into battle — whether you fight for the monolithic, oppressive Galactic Empire or the ragtag Rebel Alliance.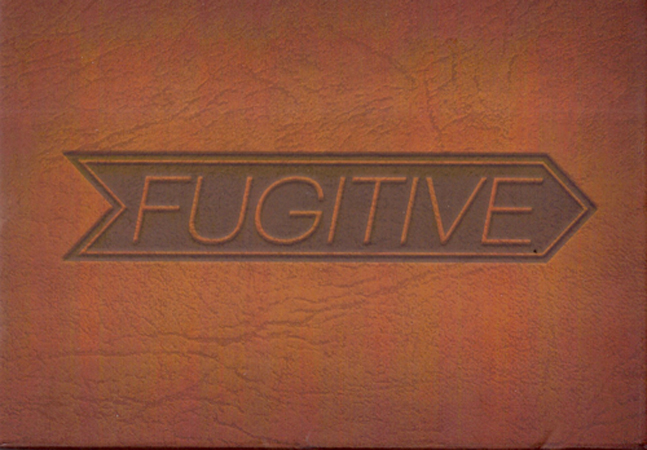 Fugitive is a two-player card game set in the world of Burgle Bros. One player is a fugitive trying to make it out of town while being pursued by an unstoppable agent. The fugitive plays cards face down to the table trying to work their way to a goal, while the agent must guess those cards to uncover them. If all the cards are face up, the fugitive is caught.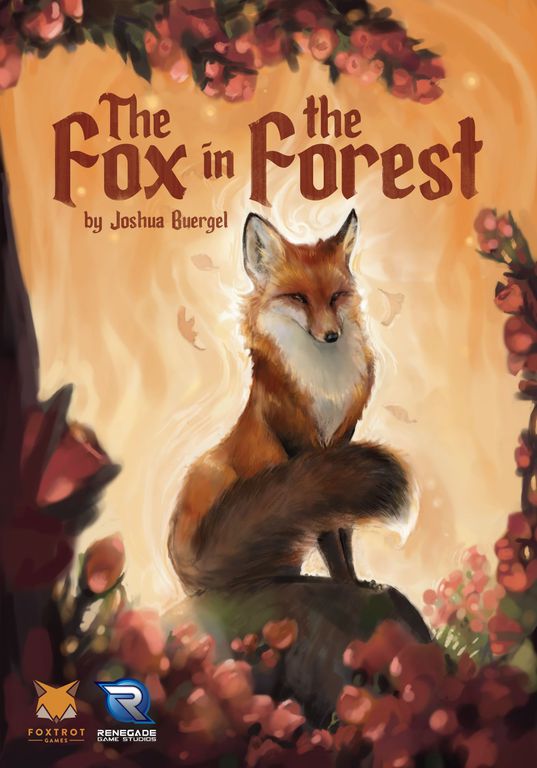 The Fox in the Forest is a trick-taking game for two players. Aside from the normal ranked- and suited-cards used to win tricks, fairy characters such as the Fox and the Witch have special abilities that let you change the trump suit, lead even after you lose a trick, and more.
You score points by winning more tricks than your opponent, but don't get greedy! Win too many tricks, and you will fall like the villain in so many fairy tales...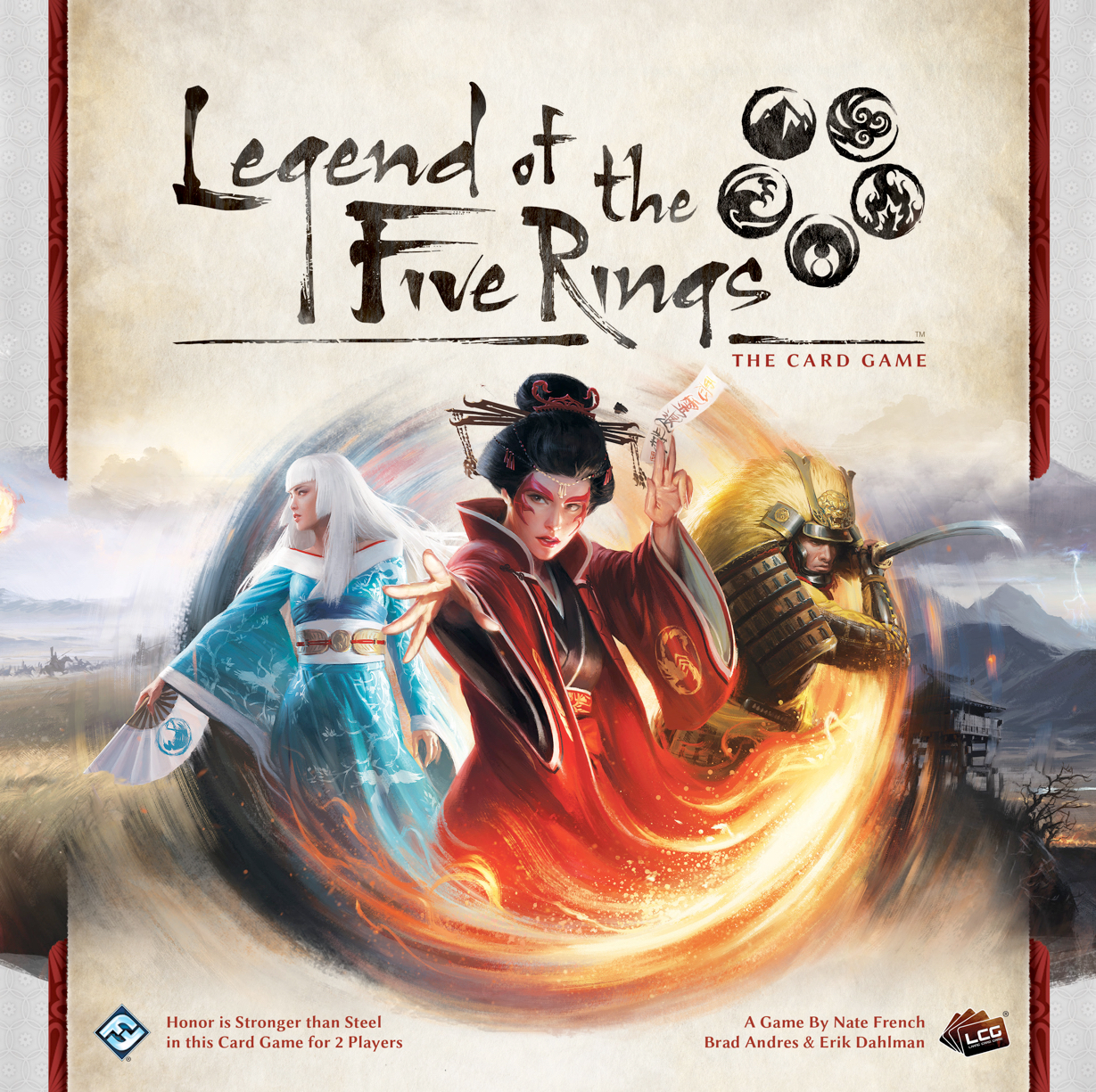 Enter the vibrant world of Rokugan with Legend of the Five Rings: The Card Game, a Living Card Game® of honor and conflict for two players! Drawing on the legacy of AEG's original
Legend of the Five Rings
collectible card game, and now reimagined with new mechanics, story, and the Living Card Game distribution model, you are invited to join the Great Clans, uphold the tenets of Bushidō, and fulfill your duty to your daimyō and the Emperor in a world shaped and changed by a dynamic, player-influenced story.
During the game, you take on the leadership of one of the Great Clans which define Rokugani society, and you are cast into conflict against another clan. Your conflicts will decide the future of Rokugan, whether you're battling with a katana or with cutting words, but the samurai of your clan cannot remain by your side indefinitely—when their destinies are fulfilled, you must find new allies to continue your conflicts. Ultimately, it's your choice whether you will fight with honor or use unsavory means, but in every game, it is your role to lead your clan to victory.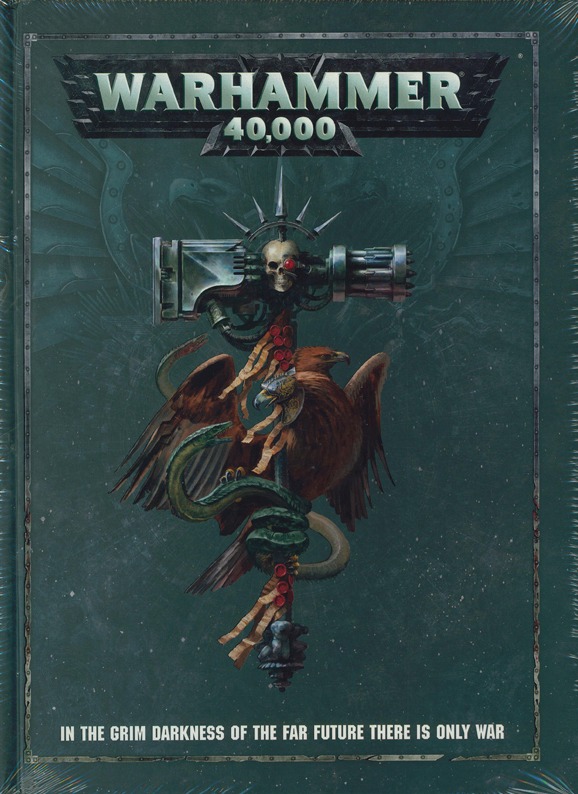 There is no time for peace. No forgiveness. No respite. There is only war.
After more than forty thousand years of war and strife among the stars, Humanity stands on the brink of extinction. Beset on all sides by hostile aliens and threatened from within by traitors, Humanity's only chance for survival rests with the continuation of the cruel and bloody regime known as the Imperium. Yet few among Mankind's untold population realise the full truth of their situation. If there is any future at all, it is a grim one…
This is a 280-page hardback, this is the essential book for any fan of Warhammer 40,000 – everything you need to know to collect, build, paint and play with Citadel miniatures.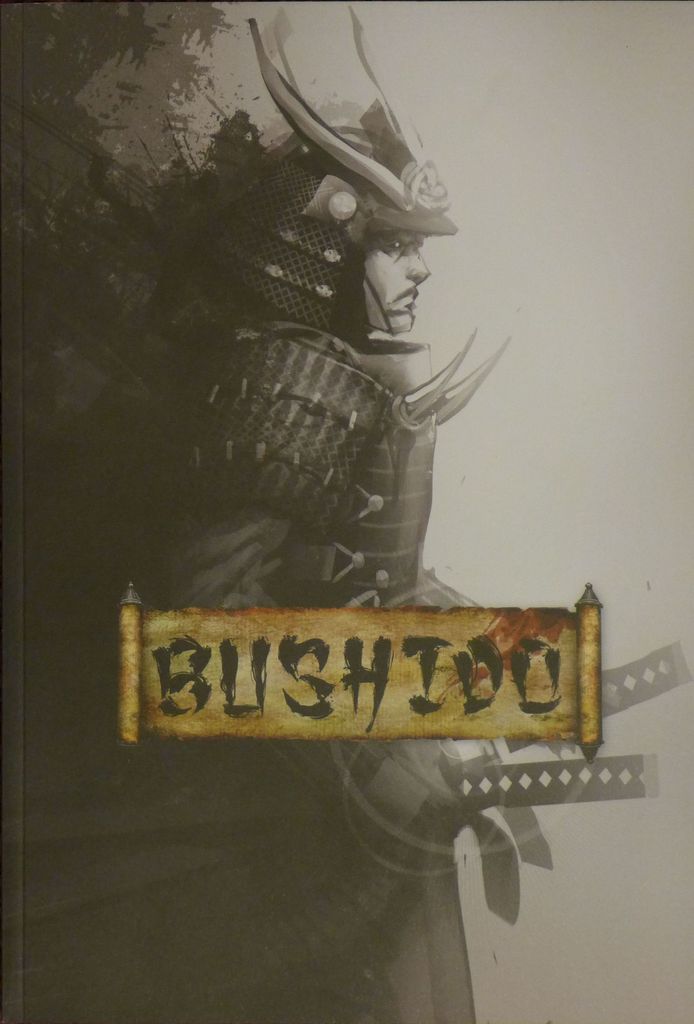 Bushido is a miniatures game of savage battles, of cunning stratagems and last-ditch defences, and where debts of honour are paid in blood.
In Bushido, the fate of the world hangs not on armies but on individual heroes, men and women of extraordinary capacity, attuned to the all-permeating life force known as Ki. This force is the very fabric of the universe, and those with the appropriate training or natural talent can tap into this energy source and gain seemingly superhuman powers. In the world of Bushido, the delicate tapestry of Ki – and thus the universe itself –is threatened by the forces of imbalance, and it is up to you to protect it – or help rip it apart. In a game of Bushido, nothing less than the universe itself is at stake. Are you ready for the challenge of the Way of the Warrior?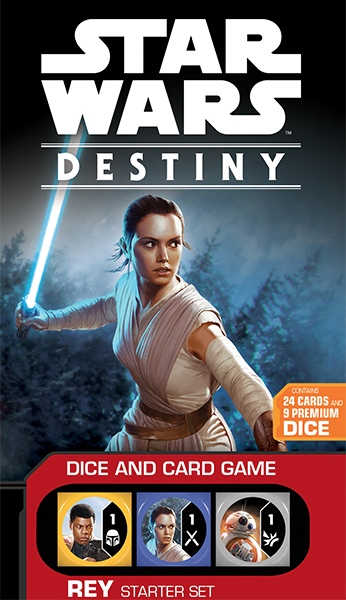 Star Wars: Destiny is a collectible dice and card game of battles between iconic heroes and villains that encompasses characters, locations, and themes from the entire Star Wars saga.
In Star Wars: Destiny, two players engage in a fast-paced duel, each striving to eliminate the other's characters first. The game's innovative mechanisms combine dice-driven combat with faction-driven hand management. Straightforward rules make the game easy to learn, but also enable deep strategic thinking and clever deck-building. Players can create decks that include characters from every faction and any era, as long as heroes and villains are on opposite sides of the fight. For example, Padmé Amidala might fight alongside Rey and Finn, taking on Jabba the Hutt, Kylo Ren, and Jango Fett.
Each round, you use your characters' abilities, an assortment of dice, and a carefully constructed thirty-card deck filled with events, upgrades, and supports. You and your opponent alternate actions: activating your dice, playing cards from your hand, attacking your foes, and claiming the battlefield. You need to prove your skills and defeat your opponent's characters to claim your destiny!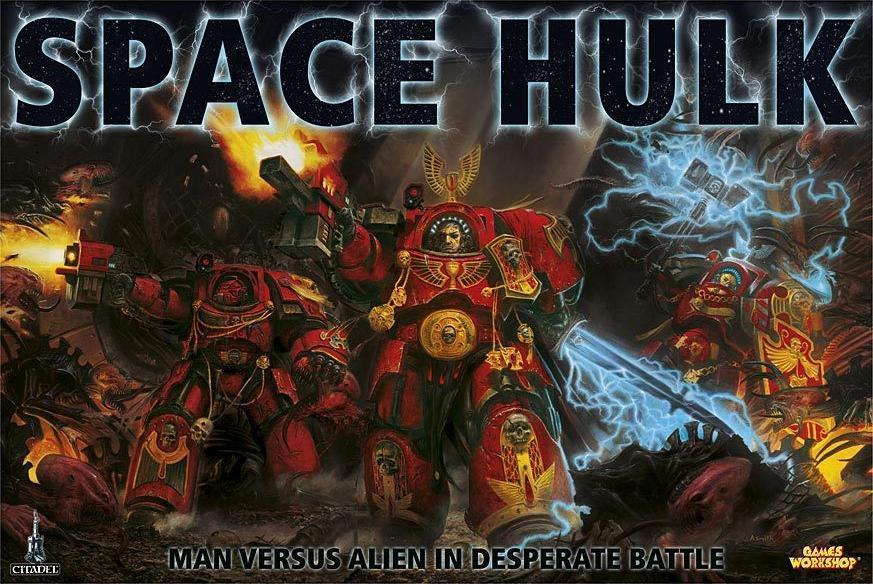 Pit the mighty Blood Angels Terminators against a lethal swarm of agile Genestealers in this two-player board game. Inside the cramped confines of a derelict Space Hulk known as the Sin of Damnation, the Blood Angels must fight to save Mankind from the alien menace that lies within.
Games of Space Hulk are played on a gaming area made up of high-quality card tiles which fit together to create the cramped confines of the Space Hulk. Each of the 16 missions included in the boxed game uses a different set-up, or alternatively you can assemble the pieces in any way you like and create your own bespoke games.
The rules to play the game and 16 missions are all contained within two full colour booklets: the Rulebook and Mission Book. There are also 35 plastic Citadel miniatures, including: 11 Blood Angels Space Marine Terminators, 1 Blood Angels Space Marine Librarian in Terminator armour, 22 Genestealers, and 1 Broodlord. Also included are three plastic mission objectives models: a dead Space Marine on throne, a Blood Angels artefact and a Cyber-Altered Task Unit.
In addition to the booklets and miniatures, you will receive a set of high-quality card tiles that make up the gaming board. Included are: 110 gaming counters, 77 corridor and room sections, 2 new boarding torpedoes , a turbo-lift, 20 doors with plastic stands, 1 mission status display, a sand timer and 5 dice.