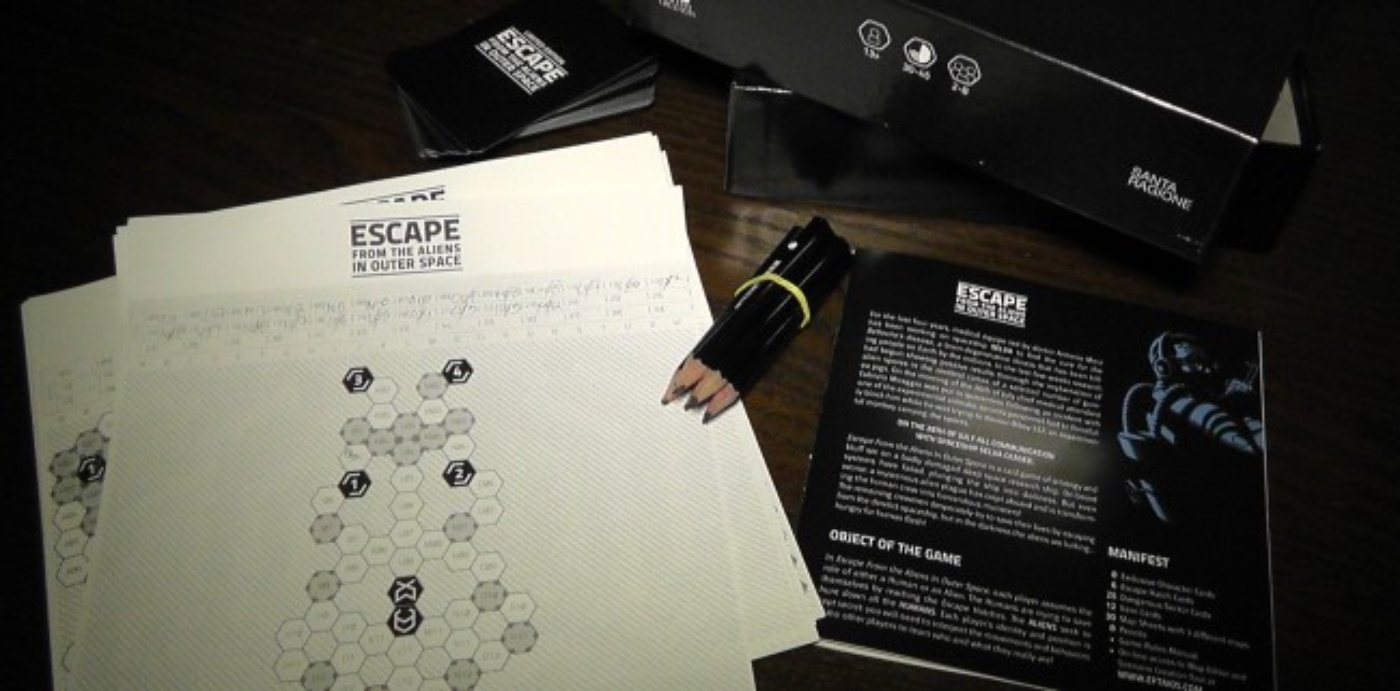 Quinns:We didn't provide the most glowing of reviews in our recent Halloween Special, which raises a question. What would we actually choose to play on Halloween here at &SD?
Absolute no brainer. Say hello to Escape from the Aliens in Outer Space. Not only is it much smaller and cheaper than Arkham Horror, while Arkham has a grim setting, this game is genuinely horrible.
All you'll find in the box is a thin handful of cards, a handful of black and white paper maps and a second handful of pencils, but what the game achieves with them… it's just alchemy.
Read More
13 Comments