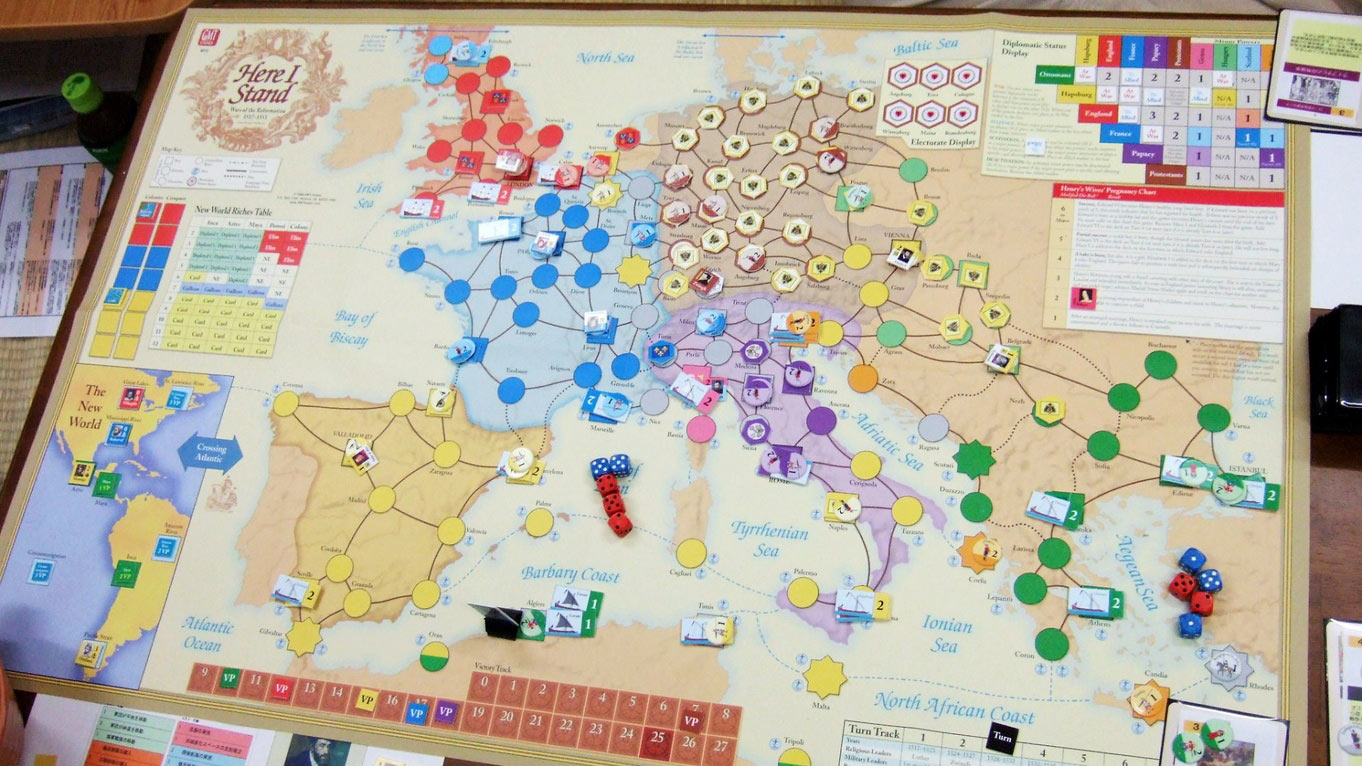 Quinns: Matt? I need a second opinion on this beret. Hey, what'choo guys doing in this basement?
Thrower: INFIDEL! Remove that at ONCE! Can't you see this is a Holy Place?
Quinns: I did wonder who all the menacingly hooded, chanting figures were.
Thrower: This is a shrine dedicated to the worship of the one true wargame mechanic: the card-driven game. And tonight, from our multitudinous pantheon, we are worshipping the many-headed and many-handed goddess. Mistress of lies and deceit, changer of the ways and the patron succubus of politicians: Here I Stand.
Read More
Leave a comment