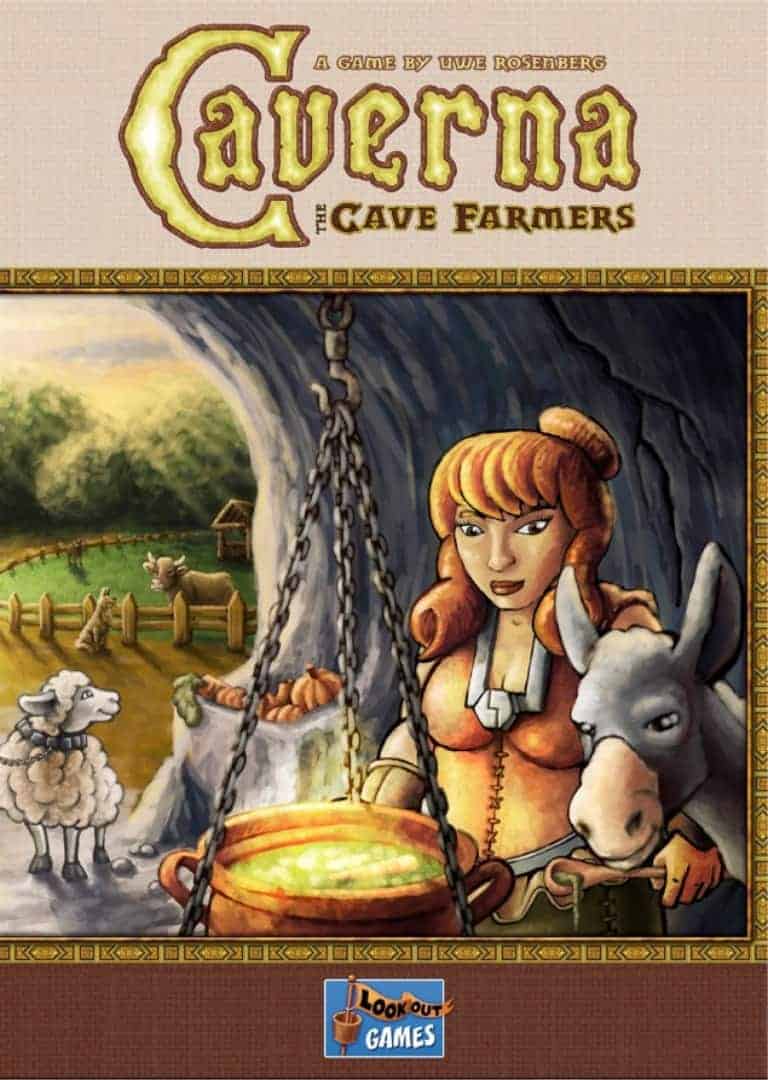 Buying from these fine retailers helps support Shut Up & Sit Down.
Expansion:
Look Out Games Caverna: The Cave Farmers - The Forgotten Folk Expansion by Lookout Games
Price:

$69.99

EUR 141,56

-

-
Caverna: The Cave Farmers, which has a playing time of roughly 30 minutes per player, is a complete redesign of Agricola that substitutes the card decks from the former game with a set of buildings while adding the ability to purchase weapons and send your farmers on quests to gain further resources. Designer Uwe Rosenberg says that the game includes parts of Agricola, but also has new ideas, especially the cave part of your game board, where you can build mines and search for rubies. The game also includes two new animals: dogs and donkeys.