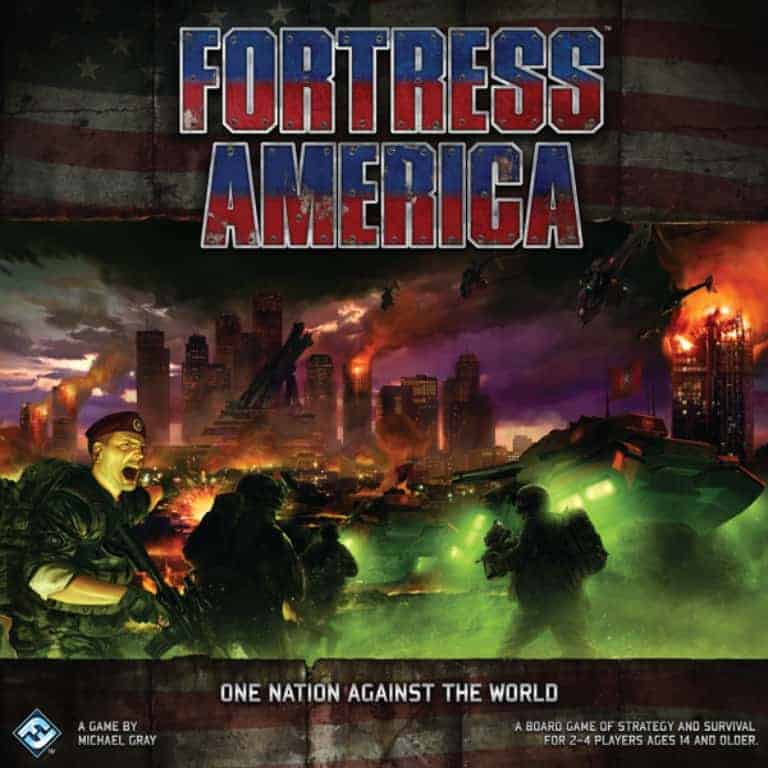 Buying from these fine retailers helps support Shut Up & Sit Down.
Fortress America is a board game of strategy and survival for two to four players. This updated version of the 1986 classic pits one player, in control of the beleaguered American forces, against up to three others, who team up to assault the U.S. on three fronts.
Featuring beautifully crafted components (including over 300 detailed plastic figures), Fortress America thrusts players into a frightening geopolitical scenario in which diplomacy has failed, and World War III has begun.