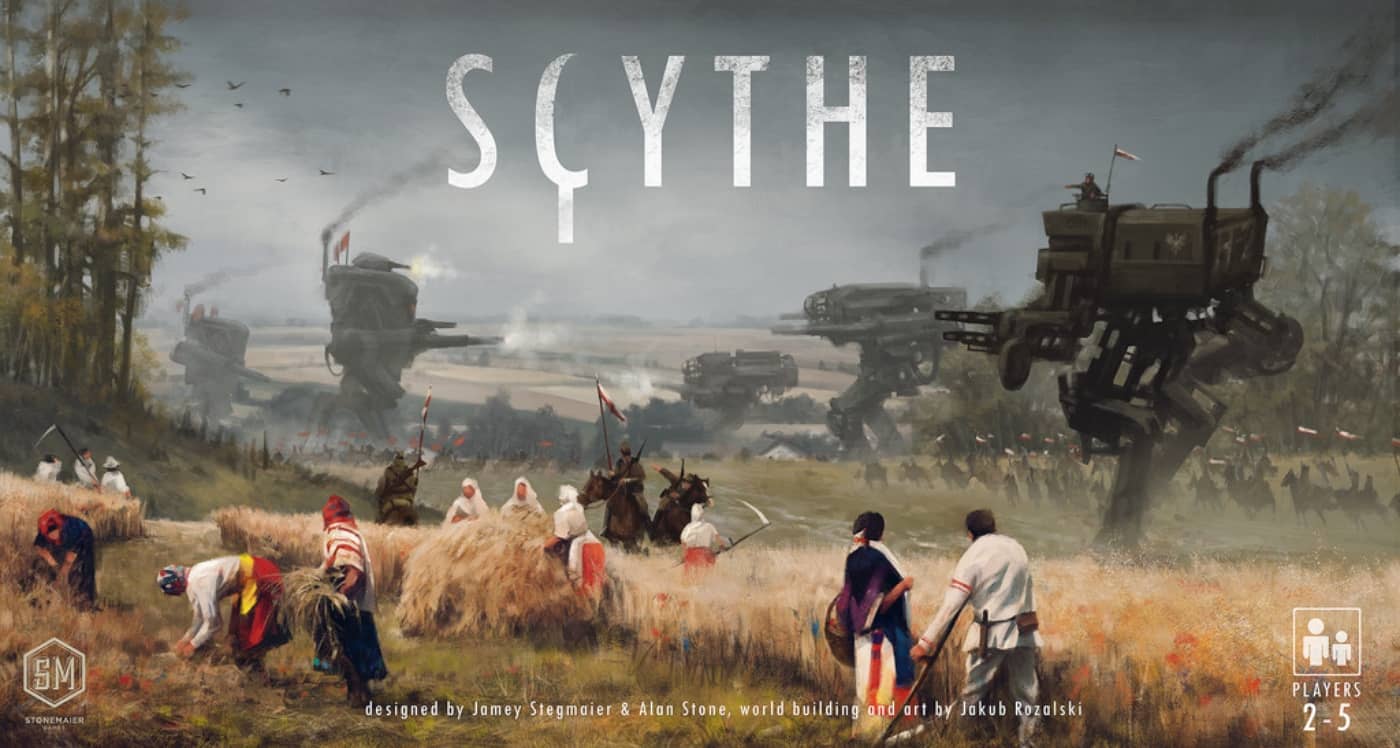 Quinns: We proceed directly to the big news of the week, do not pass "Go", definitely do not collect £200. Put it back!
Stonemaier Games has launched their Scythe Kickstarter upon the waiting world. At the time of writing it's received a million dollars in just six days, and I've never found it so easy to see why.
You have Jakub Rozalski's art and worldbuilding, pairing mechs with a rich tapestry of 19th century Eastern Europe. You have a timely design, offering the economic engine-building of Eurogames with the conflict and theme and tiny mechs that are going to get players excited. You've got a selection of editions to choose from, each of them generous, there's friendly shipping to Europe, Canada and Australia, and you have Stonemaier Games' money back guarantee. Don't like the game after you've played it once? They'll pay for return shipping and refund you completely.
Read More