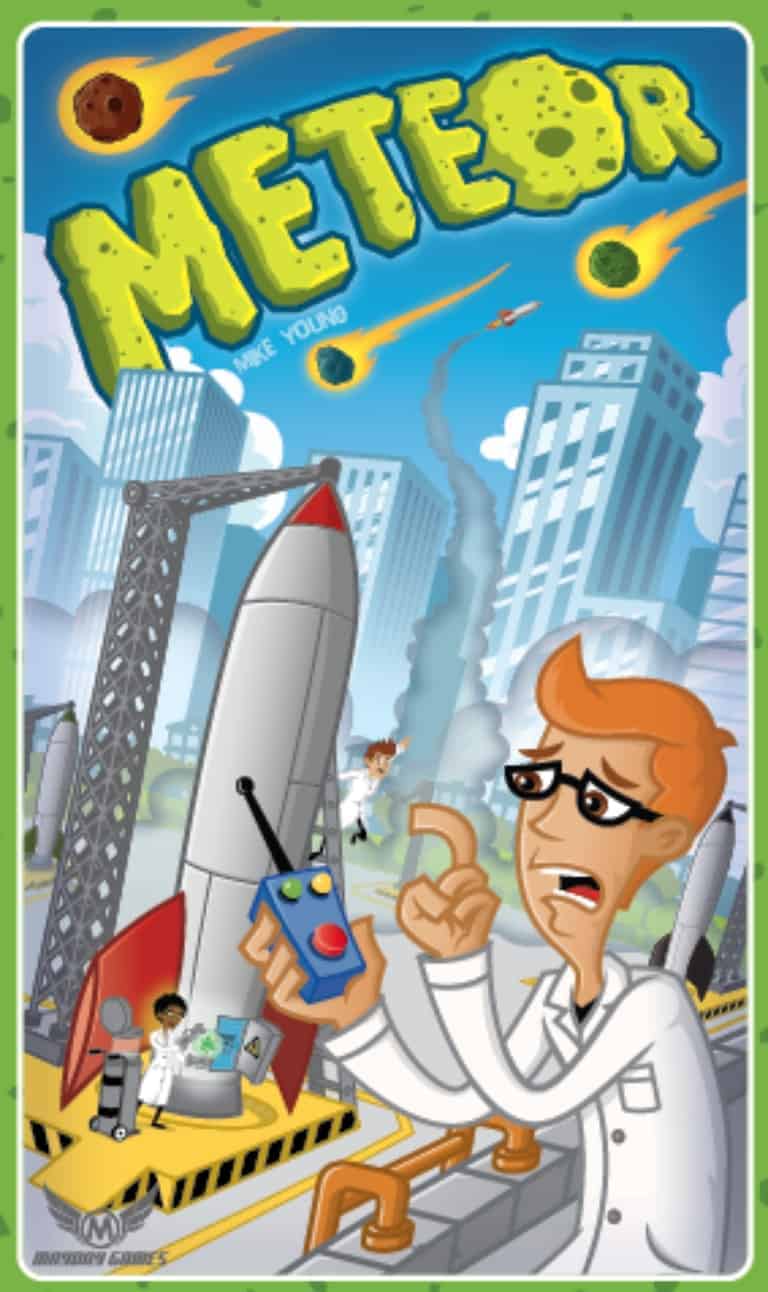 Buying from these fine retailers helps support Shut Up & Sit Down.
There is a storm of meteors heading directly toward our planet! Estimated time of impact is five minutes. We need to work together to destroy them all or the world will be blown to bits. Are you brave and resourceful enough to save our planet? If even one meteor gets through our defenses and hits the planet, life as we know it will be no more. Good luck citizens. It's up to you.
Meteor is a real-time, cooperative, resource management card game.
You need to work together building and launching rockets as the time ticks down and the meteors get closer and closer to destroying the planet. Will you blow up all the meteors in time? Only one way to know for sure.
Meteor plays as a real-time card game. Each player has a hand of cards and a build area (build areas are shared in the six player game). A number of meteor cards are placed in the center of the table. Players must co-cooperatively build rockets to launch at the meteors before the time runs out.