January 12, 2016
245 comment(s)
Quinns: Like bears waking up from hibernation, Team SU&SD is rousing from its slumber!
Paul's crawling out from beneath a pile of board games and Matt's almost finished dislodging his life-saving fecal plug made from digested Pandemic Legacy cards. We'll be mailing it to one lucky SU&SD reader!
We've got a hell of a year coming up for you, ladies & gents. This month we're planning reviews of Flick 'em Up, Blood Rage, Food Chain Magnate and Concordia, we haven't forgotten about Expansionanuary, there's a brand-new regular feature soon to be revealed and we already have plans for the site's 5th birthday.
But we start, as always, with the news, and with a top story that actually reached the mainstream press. Hasbro chose not to include protagonist Rey in The Force Awakens Monopoly, instead opting for an all-dude cast of playable miniatures made up of Finn, Kylo Ren, Luke Skywalker and Darth Vader. In case you're unaware, one of those characters is in the film for around 10 seconds and another isn't in the film at all.
Still more amazing, though, was watching the billion dollar toymaker try and escape the media circus like a greased businessman trying to squeeze up a drainpipe.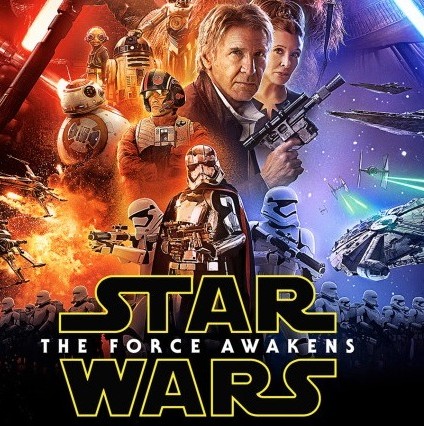 Hasbro's response was that they were working on the game at a time when including Rey would be a spoiler, but this excuse falls apart like a wet tissue if you research it or think about it. Even if it's true it represents negligence on the part of Hasbro, but their credibility is shot through by the fact that this is far from the first time they've cut women out of the reality they present to kids.
First off, a set of Hasbro's Force Awakens action figures released at the same time as the film also excluded Rey. Second, Lego were including Rey in their own products as early as September. Third, Kylo Ren's involvement in marketing materials was as murky as Rey's was.
In case you needed any more evidence, here's director JJ Abrams calling the situation "ridiculous and wrong".
Hasbro's since done an about-turn and will be including Rey in future printings of the game. I think now would be a great time to give Fantasy Flight a big hug for their handling of the Star Wars license in Imperial Assault, where the playable jedi and smuggler they created are both women.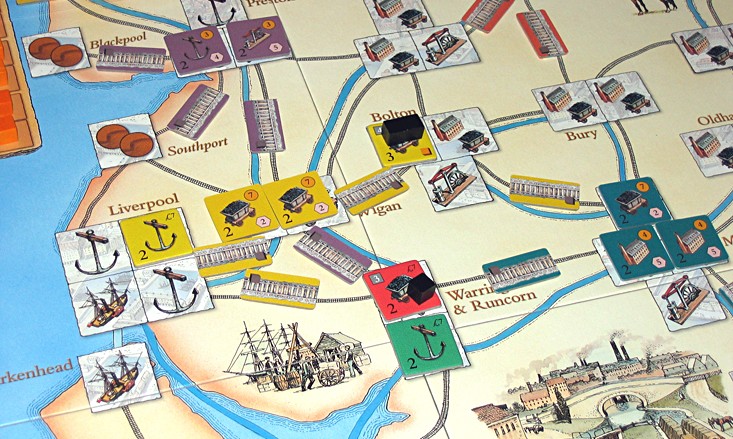 Two years ago when SU&SD first opened for donations, we hit a stretch goal promising a review of Brass where I fell into an authentic English canal. But disaster struck! Brass, Board Game Geek's 17th best board game of all time, was stuck out of print due to legal issues.
Good news for fans of canals, moisture and complicated board games set during the Industrial Revolution! The legal issues have been resolved. A new, updated edition of Brass with a brand-new map will be coming to Kickstarter in late summer, published by Roxley Games, who have proven themselves as a steady hand and with a great eye for art design.
SU&SD's plan is to publish a Brass review while the Kickstarter is live to let you know if you should back it.
I really hope Roxley Games hit their planned Kickstarter launch date! I want to play this game, and I also don't want to freeze to death. My life is in their hands.
Here are a couple of new game reveals for you. Archaeology: The New Expedition looks just great, although it does perpetuate the myth that archaeologists do their work in fedoras as opposed to Excel.
This is a reimplementation of 2007's Archaeology: The Card Game, where players push their luck in a quest to secure ancient artifacts from a deck of cards, though the new edition will be full of extra stuff. We can look forward to tents, extra monuments, balancing, components for more players and brand-new treasure types being added. I have no idea what any of that means, but it sounds great.
I love a good re-implementation! I really do. I think it might be the only new release other than a new Vlaada game that I allow myself to get hyped for. They're just so safe, and what could be sexier than safety?
NOTHING. That's what.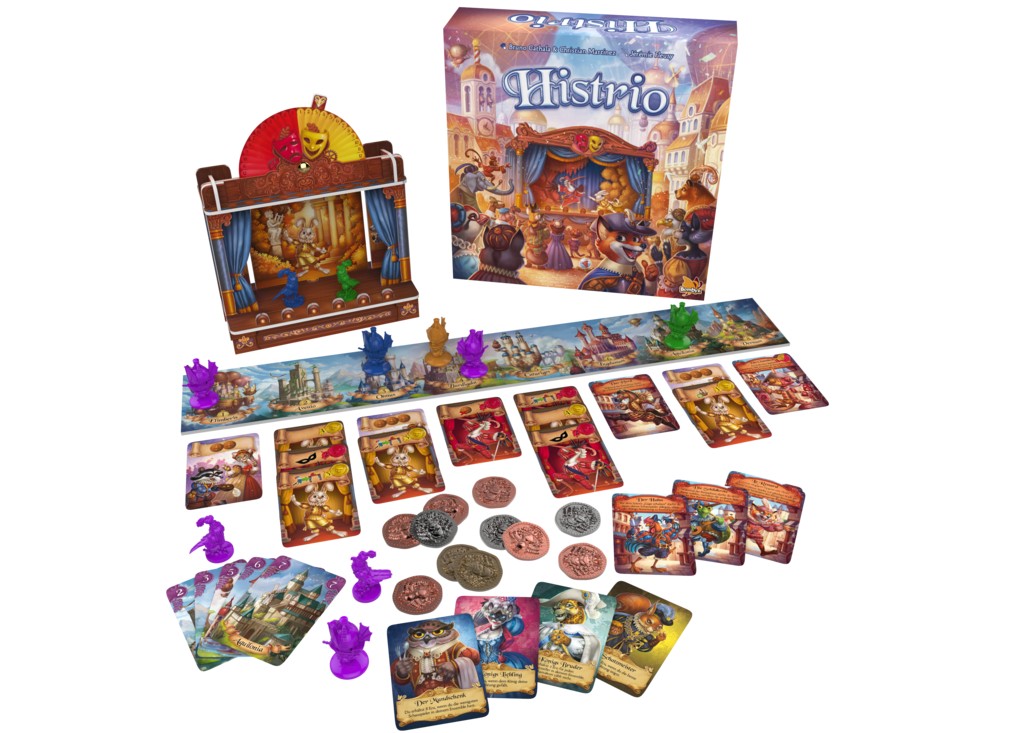 I mean, look at this! It might be crap! We just don't know!
Histrio is one of two new Bruno Cathala titles being published by Bombyx this year. In it everybody plays competing acting troupes trying to put on plays for a fickle king. Most importantly, there's a three-dimensional cardboard stage! And while you're putting on plays other players can play cards to sabotage your performance! And all the characters are animals!
This site has found Cathala's designs to be hugely hit and miss, so here's hoping the wind is blowing the right way for Histrio. It'd be a crying shame for this gorgeous box to contain disappointment, as was the case with Abyss.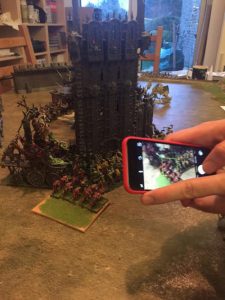 For anyone interested in the mad reboot of Warhammer's Age of Sigmar, which last yearjettisoned point values and any competitive play, famed comics writer and games critic Kieron Gillen has written up some exhaustive impressions over on his excellent Warhammer Tumblr.
Basically, it's good! Except where it's not.

And finally, here's some board game industry inside baseball! Although if this is baseball it's the equivalent of players in the dugout fusing with one another to create one giant mega-batter who then stomps over and eats the pitcher.
2015 was a year that saw the biggest publishers in the niche board game market continuing to demonstrate outside investment. Asmodee acquired Days of Wonder and Fantasy Flight, while another conglomerate, F2Z (the new owners of Z-Man) acquired Plaid Hat.
Across the 2015 holiday season Asmodee showed it still had money to spend. They've acquired the license for Settlers of Catan as well as the U.S. publishing rights for multi-million selling Dobble (known as Spot It! in the U.S.). For reference, if you added together all the games SU&SD reviewed last year they won't have sold as much as Dobble did. Asmodee's also rebranding itself as Asmodee North America, and relocating its headquarters next-door to Fantasy Flight's offices in Minnesota.
The big news, though, is that starting any week now Asmodee North America is banning all retailers from selling its games online without its express permission. In other words, the only people able to sell its games in 2016 will be "face to face retail stores", as well as prestigious online retailers like book shops, Asmodee's own Amazon presence and anyone else they like the look of.
I'm no expert (no really, I'm not), but I think this is so Asmodee North America can ensure their online sales are either done themselves, or at least selling for within spitting distance of their MSRP. In other words, unless you do all your shopping from giant, cutthroat sites like Cool Stuff Inc or Miniatures Market, it's unlikely to affect you.
SO! Who's excited for the new year?