pretty foxes, handsome woodcutters, and a psychic slapfight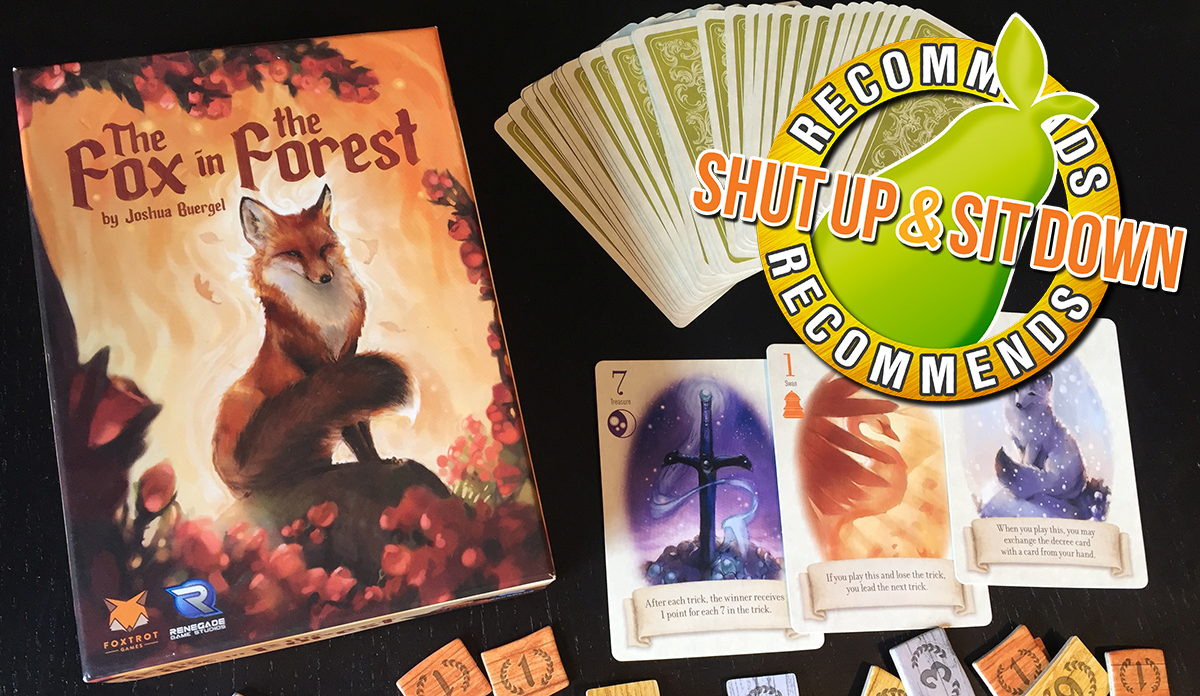 Quinns
:
The Fox in the Forest
is the best small-box card game I've played in two years.
That's a pretty momentous statement, right? Well, now we're going to lose all of that momentum as I plunge this review-car up to its axles in mud, because Fox in the Forest is a trick-taking game.
The board gaming scene has a habit of not explaining what "trick-taking" is, probably because it's a huge pain in the ass to teach. But we're going to do it, here and now, in SU&SD's famous spirit of accessibility. We can through this mud together, reader! You get in the driver's seat, I'll get out and push. Just stick with me! Now, feather the accelerator! The ACCELERATOR! That's what we call the gas pedal in England do it oh god the mud is in my shoes
Downton Abbey, an accident, 300 games, 800 spiders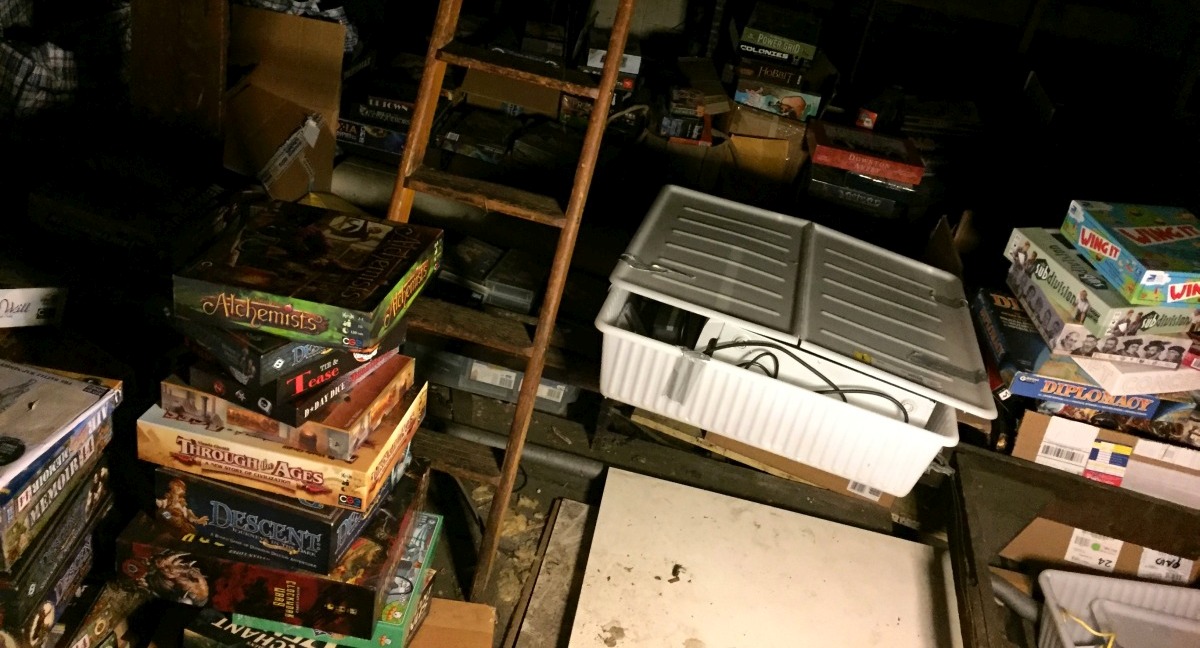 Quinns
: Ladies and gentlemen, roll up! It's time for a new series where we take a look a team SU&SD's board game collections. Come and see! Be amazed. Be aghast. Be envious. Comment with thought-provoking assertions like "why do you have that game it is bad".
You guys will have seen my collection in the background of loads of SU&SD videos, but I don't think you've seen the work that goes into it. Come with me today as I perform... a CULL.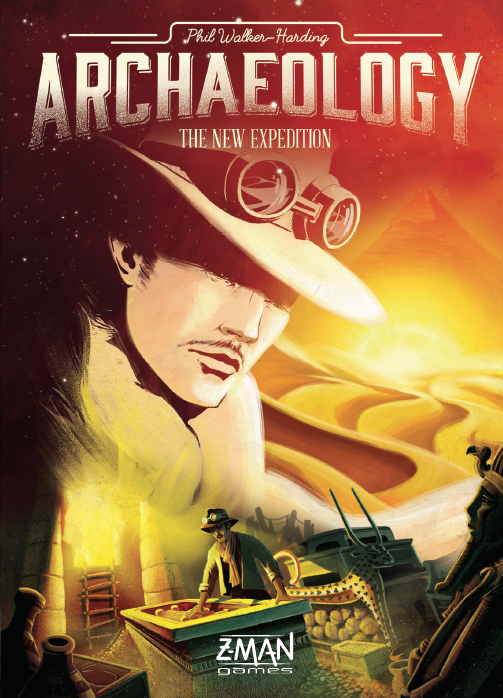 You are an archaeologist working the dig sites of the Egyptian desert. Search for the right pieces to complete torn parchments, broken pots, and other priceless artifacts. Explore an ancient pyramid in the hope of uncovering a huge stash of treasure! Trade shrewdly at the local marketplace to increase the value of your collection. Sell your treasures to the museum at just the right time for maximum profit.
But beware, the desert also has its dangers! A devastating sandstorm can throw your expedition into disarray, and cunning thieves lurk around the dig site ready to steal your prize discovery!
going full magpie, FFFFUFOOOs, a mouthful of sand, a pocket full of pottery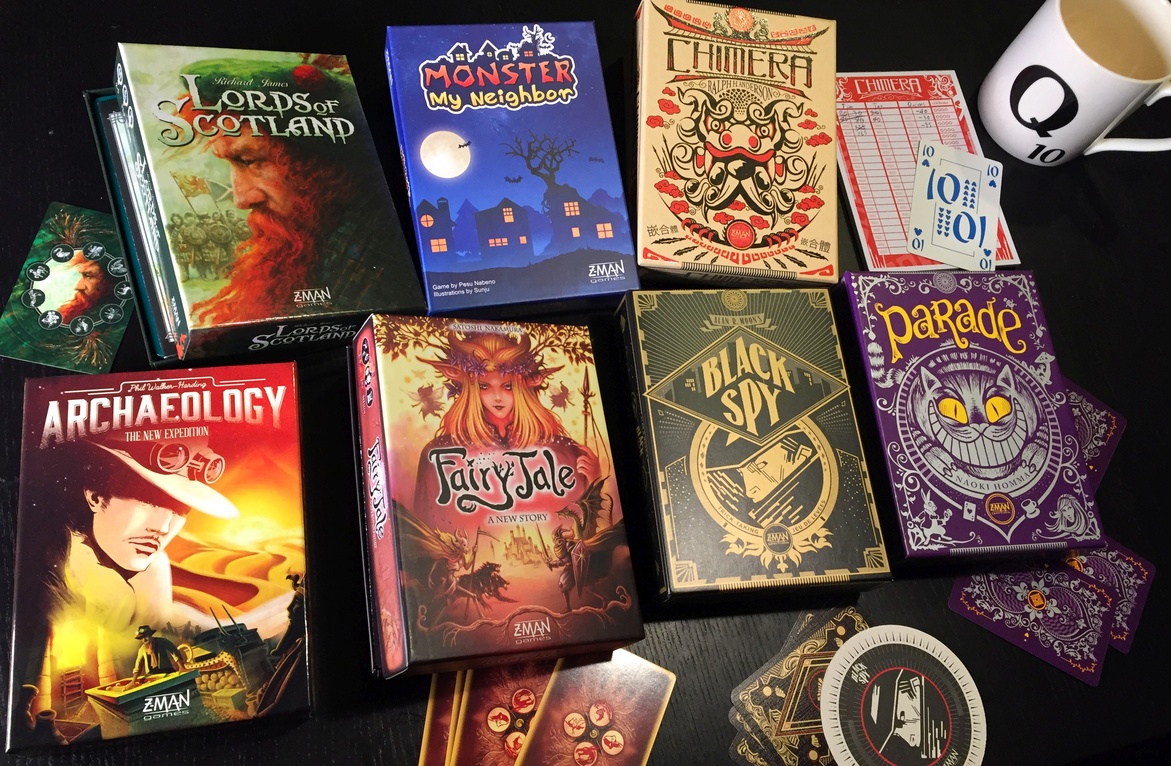 Quinns
: Since Matt and I reviewed the
completely excellent Arboretum
I've been filled with a fervor not seen since I started snaffling up Netrunner expansions. Arboretum, it turns out, is just one entry in a whole line of "deluxe card games" from Z-Man Games, all of which come in identical-sized boxes.
In the last two weeks I went full magpie and bought almost all of them.
the worst elevator pitch ever, stolen cakes, self-interested twerps, deadly goldfish
Welcome back to the podcastle! Not to be outdone after listener Alex Cannon contributed a jingle for last episode, Matt's made yet another jingle. Ready your body! Lube up your ears. It's got a harmony.
You've been warned.
As for games, we chat about Liar's Dice, Arboretum, the new editions of Archaeology, and Elevenses: The Card Game of Morning Tea AND new releases 504 and Power Grid: The Stock Companies. Plus our folk game of the month, of course. It's not just Friedemann Friese who can pack a whole lot of nonsense into a small package.
feminbism, quinns gets wet, excel: the board game, bad animals, fusing batters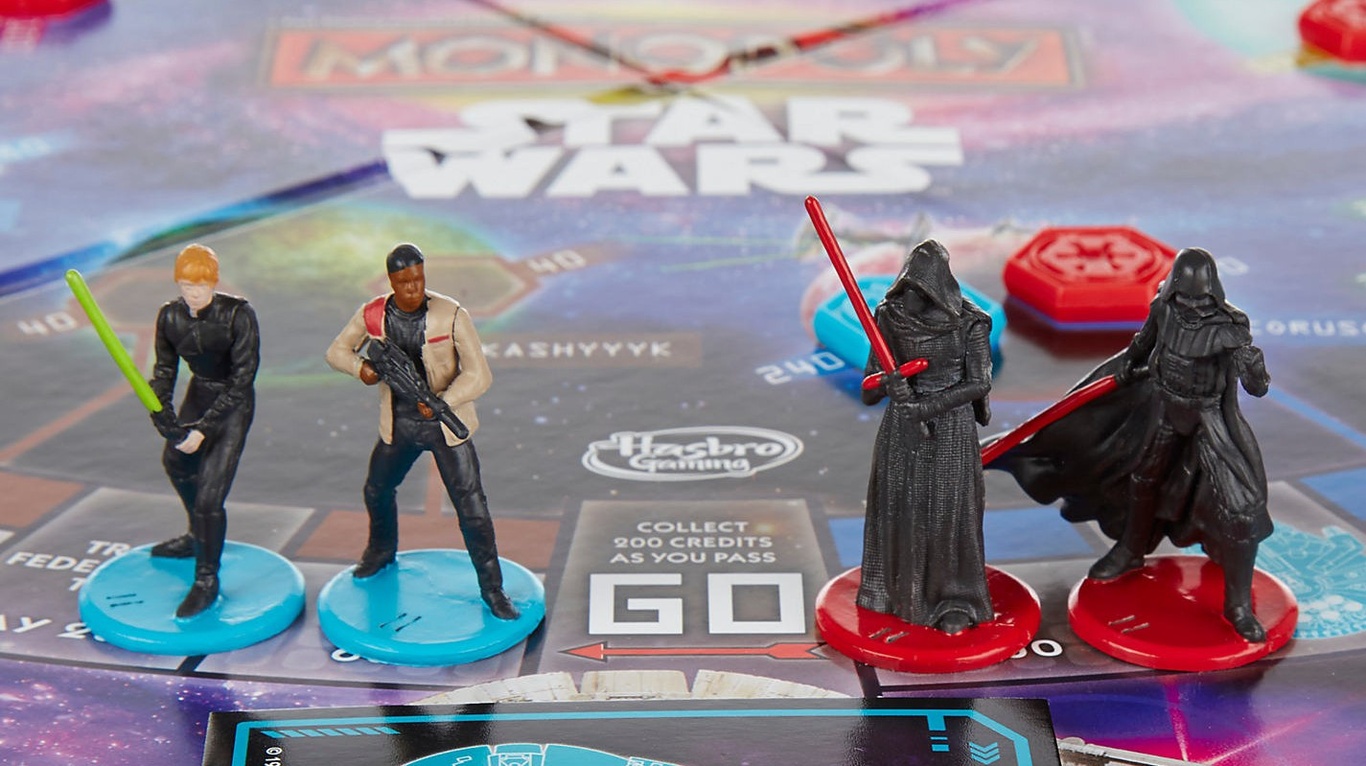 Quinns
: Like bears waking up from hibernation, Team SU&SD is rousing from its slumber!
Paul's crawling out from beneath a pile of board games and Matt's almost finished dislodging his life-saving fecal plug made from digested Pandemic Legacy cards. We'll be mailing it to one lucky SU&SD reader!
We've got a hell of a year coming up for you, ladies & gents. This month we're planning reviews of Flick 'em Up, Blood Rage, Food Chain Magnate and Concordia, we haven't forgotten about Expansionanuary, there's a brand-new regular feature soon to be revealed and we already have plans for the site's 5th birthday.