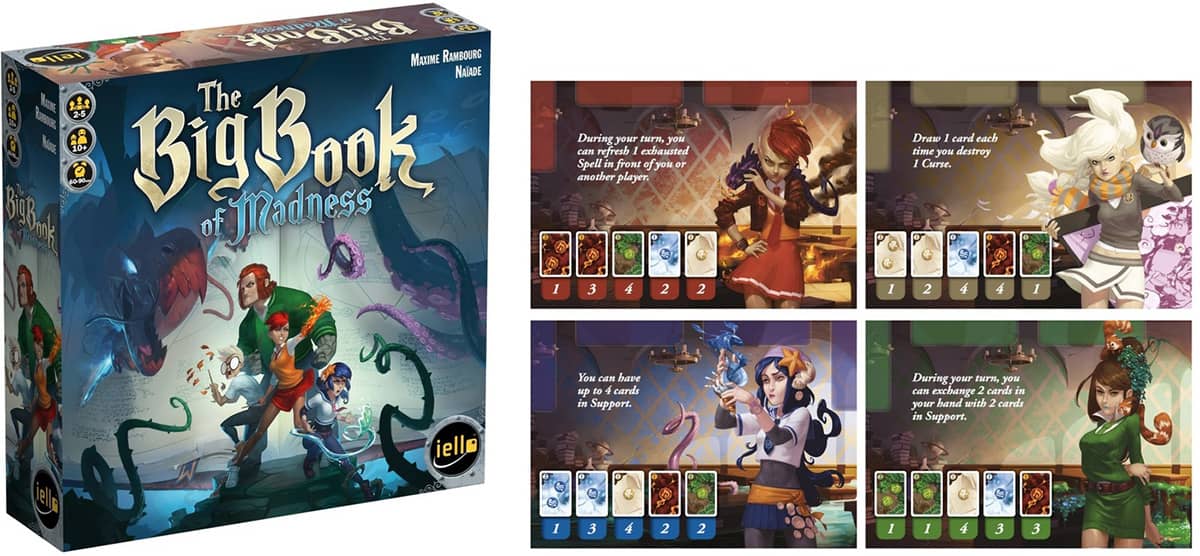 Quinns: Good morning everybody! News: I've got it, you want it. Let's conduct this transaction like a couple of consenting adults. Stop looking at the door! News is entirely legal in the UK.
Board Game Geek News has a Big Book of Madness designer diary up, and goodness me this game looks like a treat. It's a deeply co-operative, Harry Potter-style deckbuilder, but with a more flexible interpretation of deckbuilding that I find very welcome.
Players are attempting to close an evil book and defeat all the monsters spilling out of it, but you're not simply slowly improving your deck as the game goes on. You can improve your deck, or spend your turn putting good cards in your friend's deck, or trying to expunge horrible Madness cards that you'll slowly amass as the game goes on, or actually closing the damn book.
Read More