be nice to the witch, get your own bed, big pear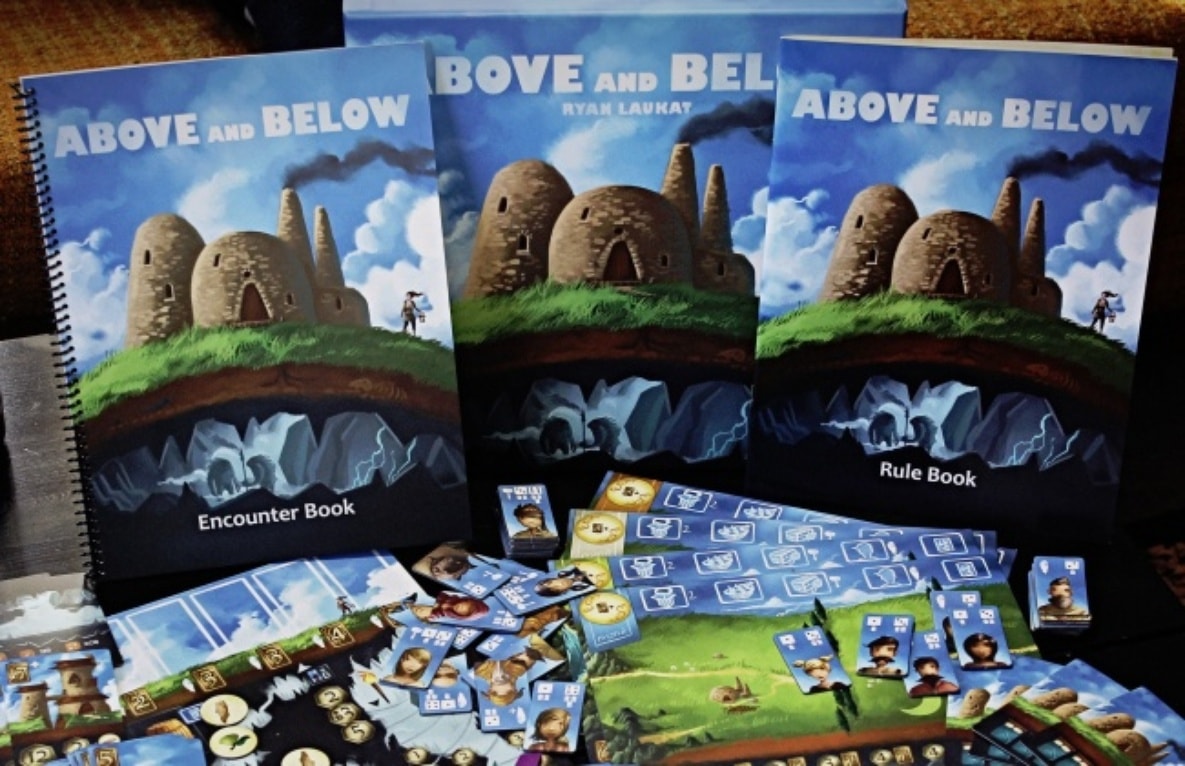 Paul
: I saw a curious mix of games at this year's
BGGCon
, from hard euros to simple set collection games to the rising tensions of Win, Lose, Banana Legacy.† Of all the many things I saw while hiding from the baking Texas sun in the cavernous, subterranean depths of Dallas Fort Worth's Hyatt Regency, Above and Below was my favourite. Appropriately, it was my underground adventure.
Also, it gave me a chance to try out a Pear Strategy. I went Full Pear, All Out Fruit, and didn't do too badly for it, either. I quested, I recruited, I constructed and then I made all my money from Big Pear. Meanwhile, my friends hired adventurers, fought bandits and found the legendary Moss King. All in a day's work.
waterworld, gawping faces, difficult faces, widdle wargames, ian's box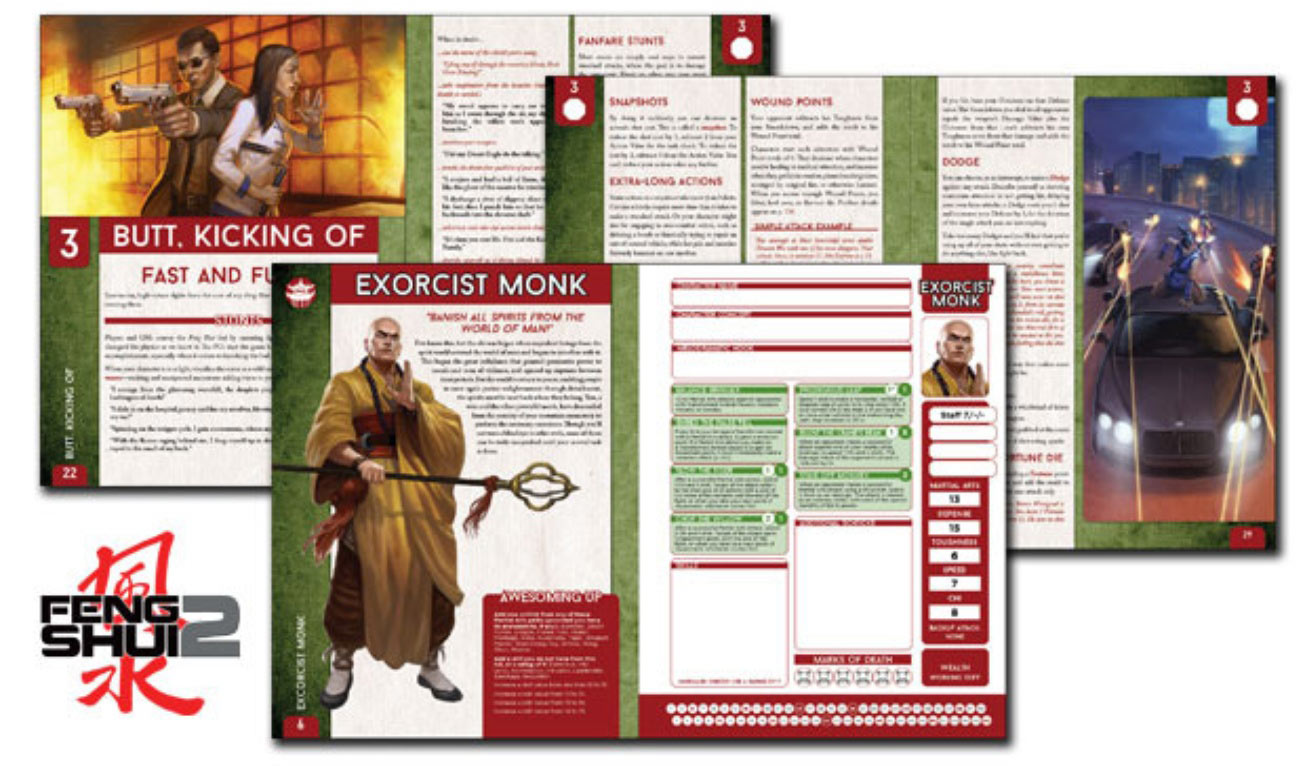 Quinns
: Morning, everybody! For the second week running we're leading with our Kickstarters, this time with action movie RPG
Feng Shui 2
.
I know about the original Feng Shui because of the time my friend was breathlessly espousing one of the mechanics. Your character is more likely to pass a check if they're doing something ludicrous. So, shooting two bad guys is a harder check to pass than throwing a bottle between them, then shooting it so it explodes. Or dodging a falling rock is harder than uppercutting it in half.
If that hasn't sold you on it, I'm not sure there's anything else I could say. But I'll try!
a splatter of soy, a clatter of coins, wrong turns, foot rubs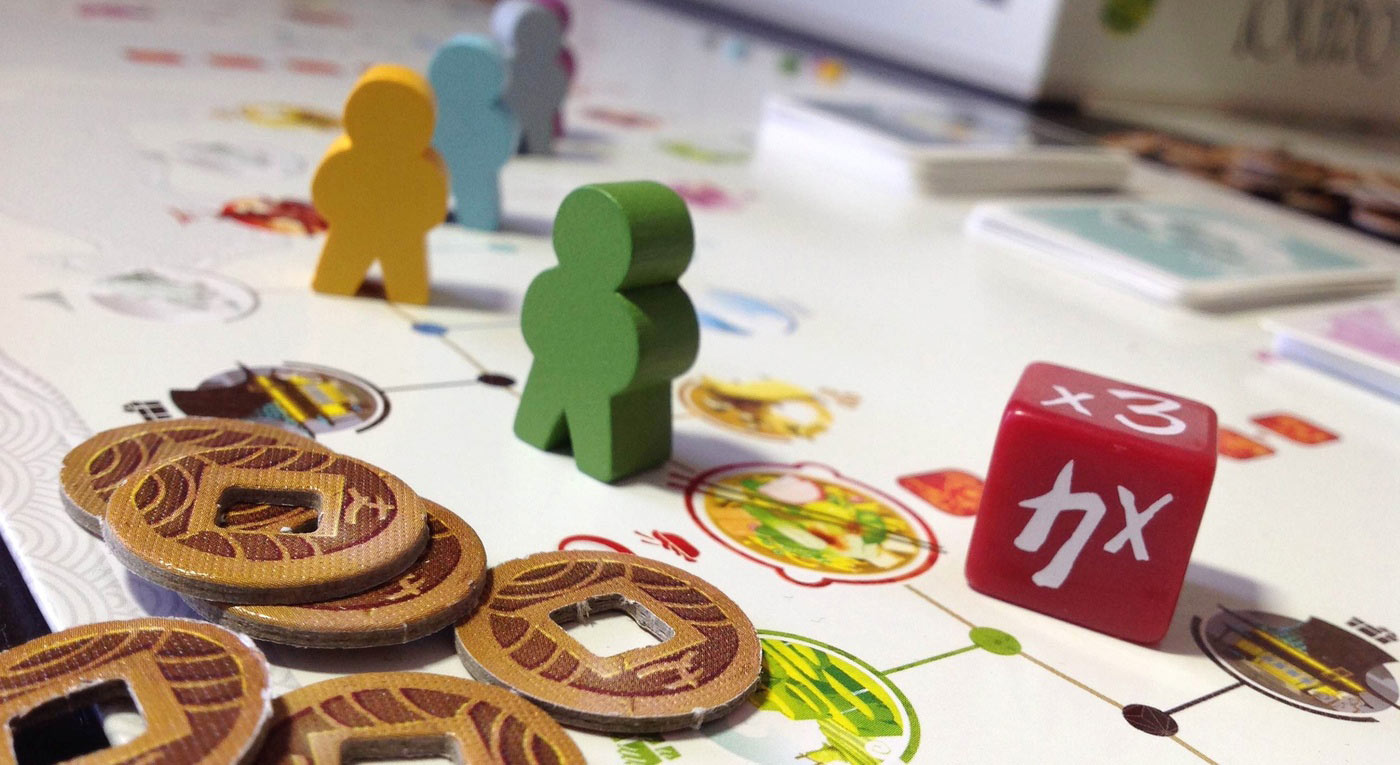 Quinns
: Remember our
Tokaido review
? It should stick in your mind. This was a piquant Antoine Bauza game that dreamt of players hiking along Japan's East Sea Road, from Kyoto to old Edo, simply trying to have the nicest time.
You collected local handicrafts and soaked in hot springs. You'd arrive at an inn for the night and buy soup with the last two coins in your pocket. Best of all, you could arrive at Tokyo, destitute, with nothing but a handful of cloying sweets to your name, and still end up winning because you'd earned the most wonderful memories. This was a game that lingered in your life and living room, like a scented candle.
Which brings us to Tokaido: Crossroads! An expansion for Tokaido that updates it "for the gamer". How on earth does that work?
No, wait. I know. It'll add the yakuza, swords, magic spells and dice-rolling. Ha! Wouldn't that be funny! Because that's not going to... happen...
Wait. Why is there a sword on this card. No. NO.
The tabletop becomes an erogenous zone, I'm a doctor not an escalator, the best possible patient quirky, spectacular capitalism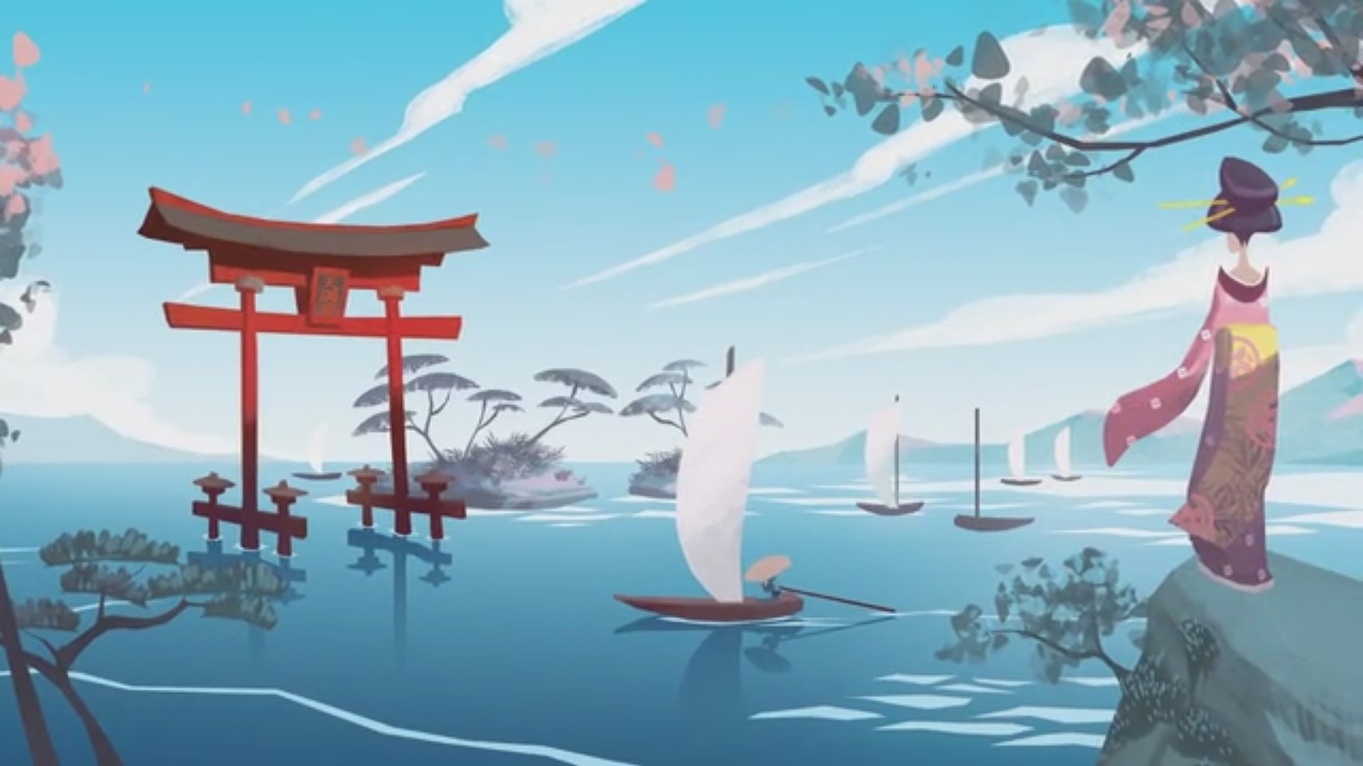 Paul
: Welcome, welcome to Games News. How many of you are there? Just the one, or you might be joined later? Very well, please follow me. Here, is this seat by the window acceptable? Excellent.
Today's specials include a particularly unusual video, a wide selection of Kickstarters, some very special special editions and a veal with nut roast. Ah, I see you're interested in the Space Cadets buffet, a smorgasbord of space chaos. Let me recommend you an excellent wine to go with that.
hot baths, hot ramen, hot jungles, hot plane crashes, hot pockets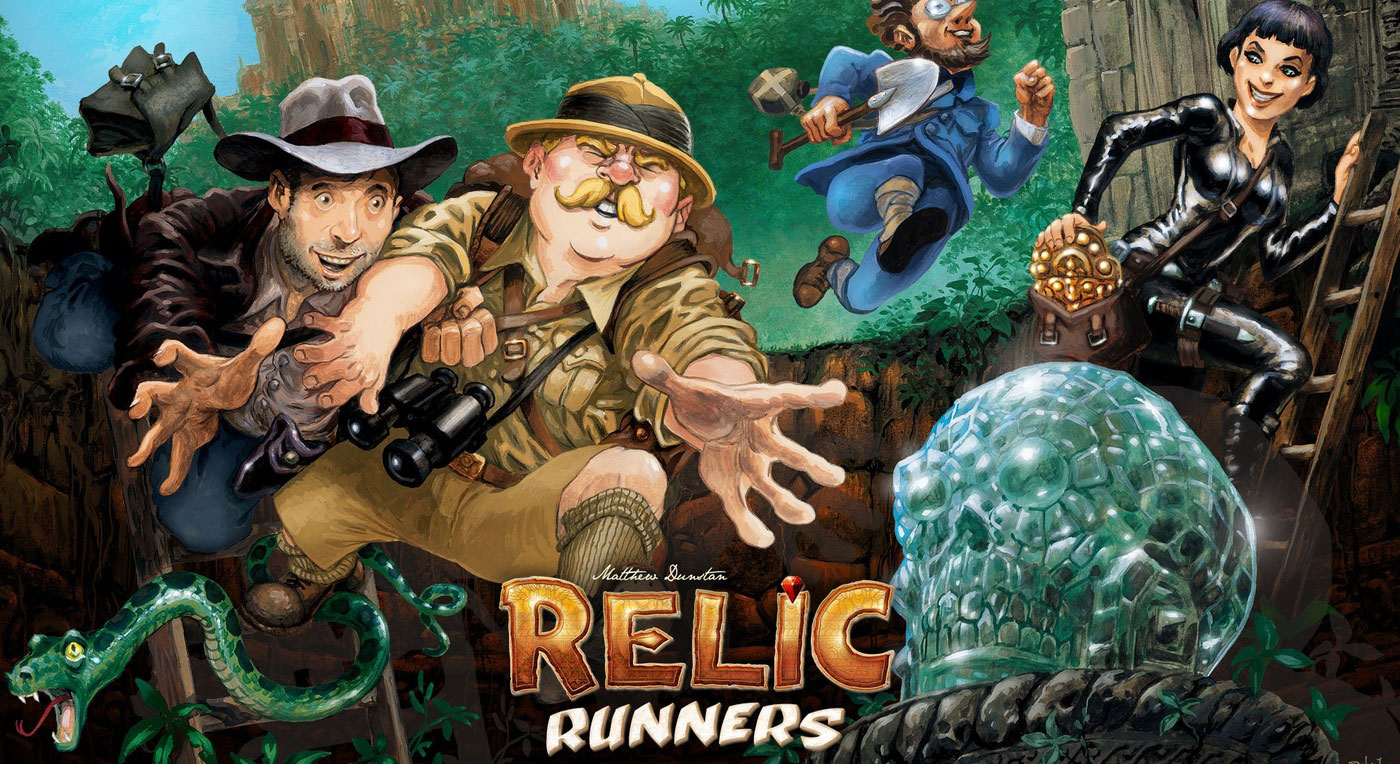 Quinns
: Crack! Boom! Patter patter patter. It's monday, and this is your board game weather report, predominantly plucked from the dark skies of the
Board Game Geek News Blog
.
Big news first. Days of Wonder, publisher of such incomparably plush releases as Small World and Memoir '44, have announced their new game: Relic Runners, seen above. Releasing this September, it sounds and looks absolutely luxurious. Players will explore a dark jungle, building bridges, forging pathways and nosing through forgotten ruins, all in a quest for priceless relics. Which, for the first time in the history of board gaming, are represented by objects you'd actually want to own. Images after the jump.
mewling & modern, tasty & troubling, destitute jerks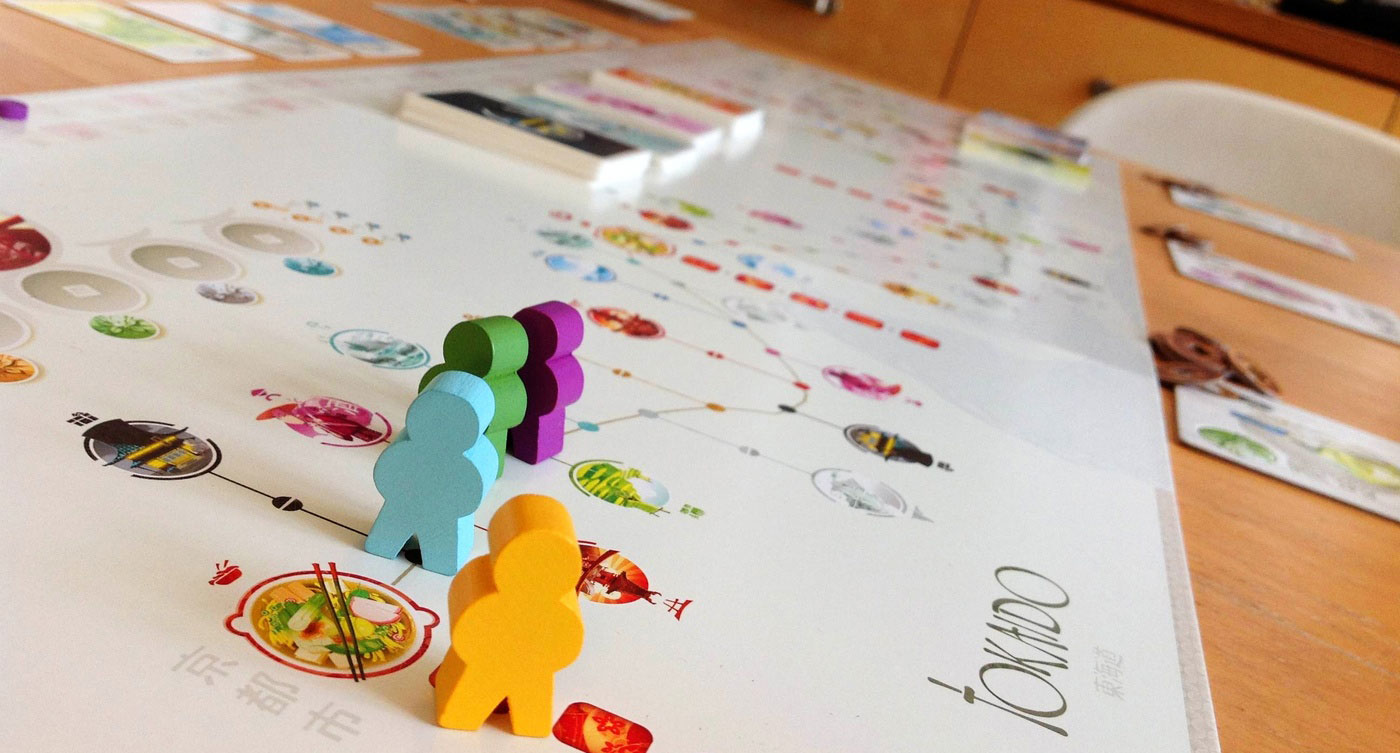 Paul
: There are two game designers that we're big fans of here at SUSD towers, designers whose pictures we've hung on our walls, whose altars we've erected in our rooms, and if you know us well, you know that we don't erect things very often.
Antoine Bauza is one such designer deserving of our erections and you may well have seen us talking excitedly about two of his games before. We're big fans of the co-op spirit-buster that is Ghost Stories and way, way back in our fourth episode we reviewed 7 Wonders, a fantastic city-building card game that's brilliant for both beginners and even the most jaded of experienced players. Antoine has a fine pedigree.
Quinns: And now we've got Tokaido, a lush, luminous and lovely game that's about nothing more than taking a long walk across Japan.
Paul: And spoiling that walk for everyone else.
hot hot logarithms, salt problems, Now That's What I Call Lachrymose, DANGERGAME, Keira Knightley vs. SU&SD
Oh, no. Having survived month one of the new site, the boys are trying to make their podcast more professional. The result? A regular feature they can't decide on, musical stings they're wielding like cattle prods, and a special guest! Of Brendan.
On the plus side, we're serving up HOT CHATTER about so many new titles! Lords of Waterdeep, Tokaido, City of Remnants, The New Science, Police Precinct, Kingdoms, Netrunner (again), Relic (again), and A La Carte! Which is a cooking game for children from 20 years ago. Sorry.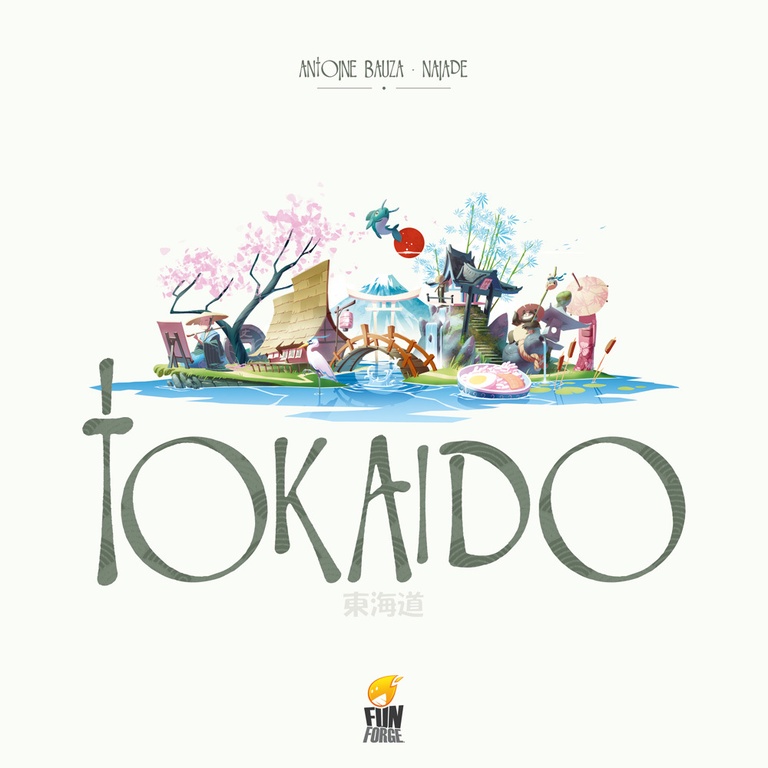 Welcome to the Tokaido, the legendary East Sea Road connecting Kyoto to Edo. Here you will begin an extraordinary journey during which you will discover a thousand marvels for the first time.
Be sure to take the time to contemplate the sumptuous vistas before you: the majestic mountains, peaceful coastland, and vast rice paddies… Let the brushstrokes of nature be an anchor for your memories.
Appreciate the beneficial stopovers that punctuate your path, the restorative tranquility of the hot springs, and the countless culinary delicacies that will astonish your palate.
Bundle together with your belongings delightfully unexpected souvenirs, from the most modest to the most sophisticated, that you gather from surprising encounters that may change the course of your travels.
Time will be your best means to remain clear-sighted, methodical, and patient so that you don't miss anything on this unique route but instead can fully savor the experience the Tokaido has to offer!