matt will never be young again, quinns wants to go through a door, inoxes
This time last year, Matt published
his review of the enormous, decadent game of Gloomhaven
. But since (a) it remains a superb game, (b) Quinns hadn't played it, and (c) it was the only way Matt could make progress in his campaign, this week we decided to break it out
on our Twitch channel
.
Be sure to tune in on the 6th of December, when we'll be streaming Pretzel Games' excellent Men at Work. But then, that's only a short game, so perhaps you can also expect a surprise or two...
nebulous gems, digital gnomes, Pacman-style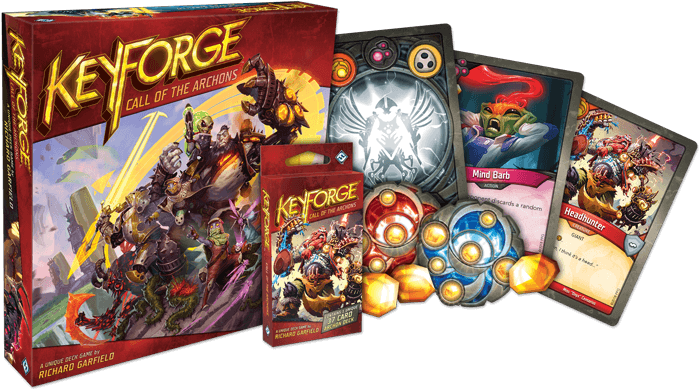 Quinns
: Oh my goodness. As always, a deluge of announcements came out of Gen Con this year. We should probably start by covering all of the news to gush forth from the excellent studio that is Fantasy Flight Games.
The centrepiece of this press conference? Keyforge. A new card game from Richard Garfield, designer of both Magic: The Gathering and Netrunner, that uses very advanced technology. In fact, the technology behind printing Keyforge is so bonkers that just about everybody in the audience couldn't wrap their heads