a trojan expansion, matt's pizza-toast, quintin's oily market, the mandela effect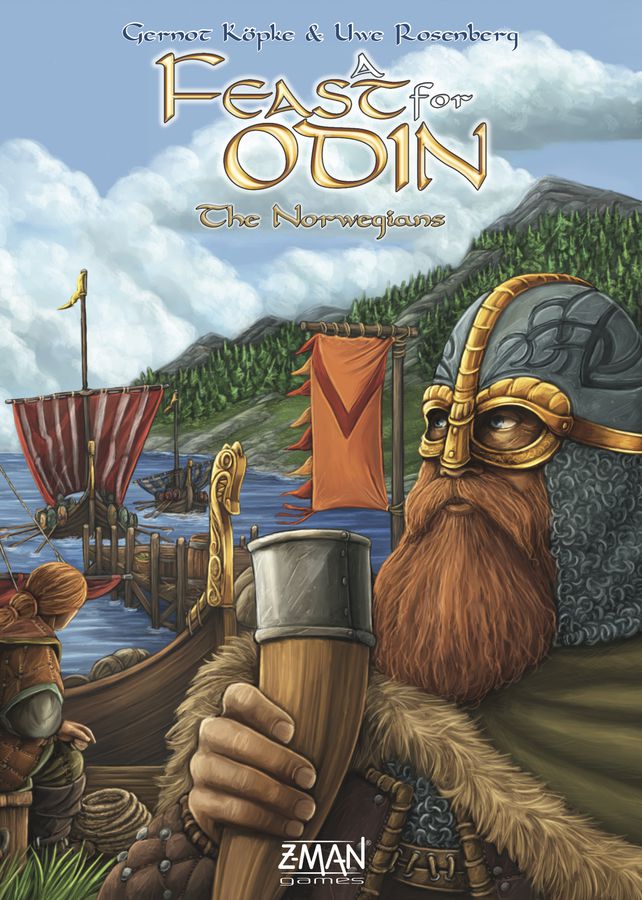 The first large expansion for A Feast for Odin, The Norwegians includes four new islands (Isle of Man, Isle of Skye, Islay, Outer Hebrides) with Irish coastal viking-settlements on the backside (Waterford, Wexford, Cork, Limerick), where people from Norway came to stay through the winter (longphort), to trade at, and to settle nearby. This offers new strategies and new puzzle-tiles like horse (6VP, 2x5 spaces)/pregnant horse/leather(green)/vadmal(blue) and pigs (1 VP, breed every round; 2x3 - 1 = 5 spaces)/herbal (orange)/ antler (green)/tools (blue). The game has a third box for the tiles and offers the four old islands too (renewed little different VPs and new graphic-aspects of mini-expansion islands Lofoten/Orkneys/Tierra del Fuego).
quintin is three velociraptors, paul craves norwegians, space jail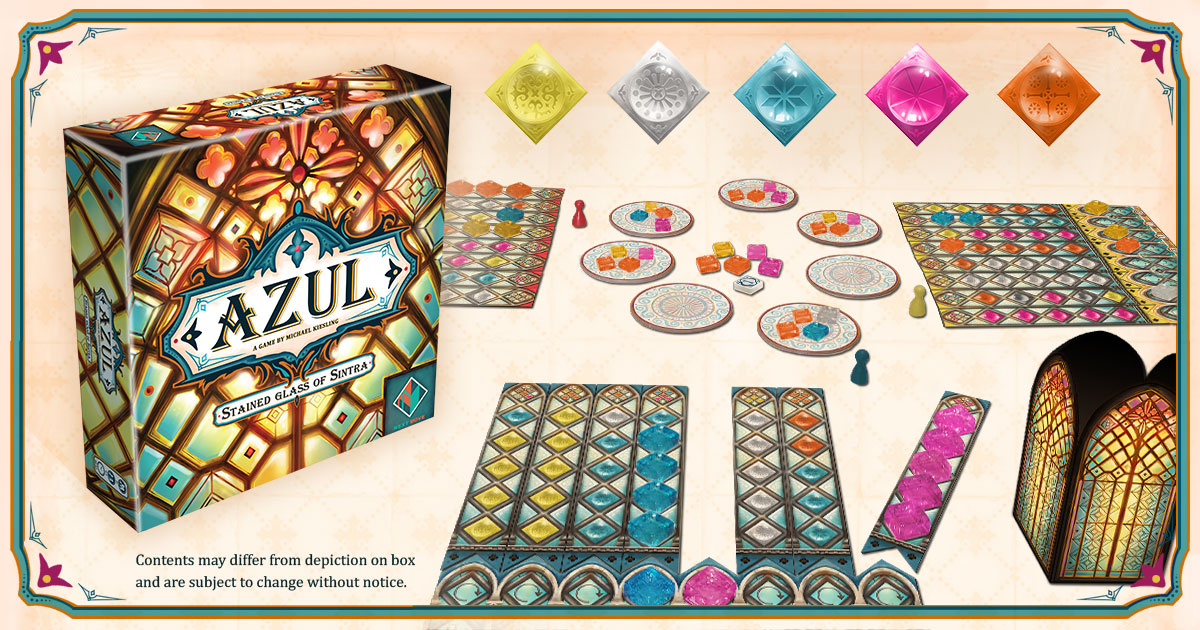 Paul
: Once again, deep behind enemy lines, we light the fires and wave our torches into the cloudy night sky in the hope that our signals will be seen by our brave allies and that they will parachute in the latest drop of vital Games New supplies. The distant drone of an engine, a dark shape in the air. Suddenly, it's here! Quinns, open the crate! What's inside?
Quinns: IT'S ONLY THE SEQUEL TO AZUL.
big or small, wood or plastic, candle or no candle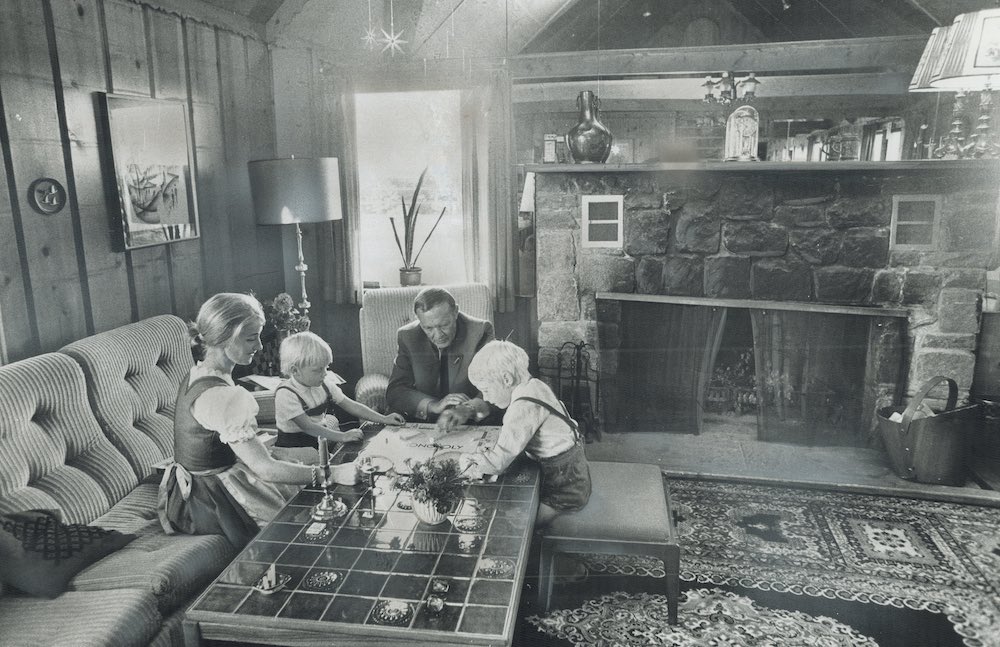 Quinns:
Christmas is almost upon us, everyone! That sweet stretch of the calendar where board games take center stage, or at the very least
share
the stage with potatoes and Jesus Christ.
Are you thinking about buying a new game to play with your relatives? Or are you wondering which game to buy for the stalwart board game collector in your life?
Either way, we've got you covered with the below holiday game guide. Enjoy, everyone!
sweet sweet kluntje, eclipsing eclipse, they make games on computers now?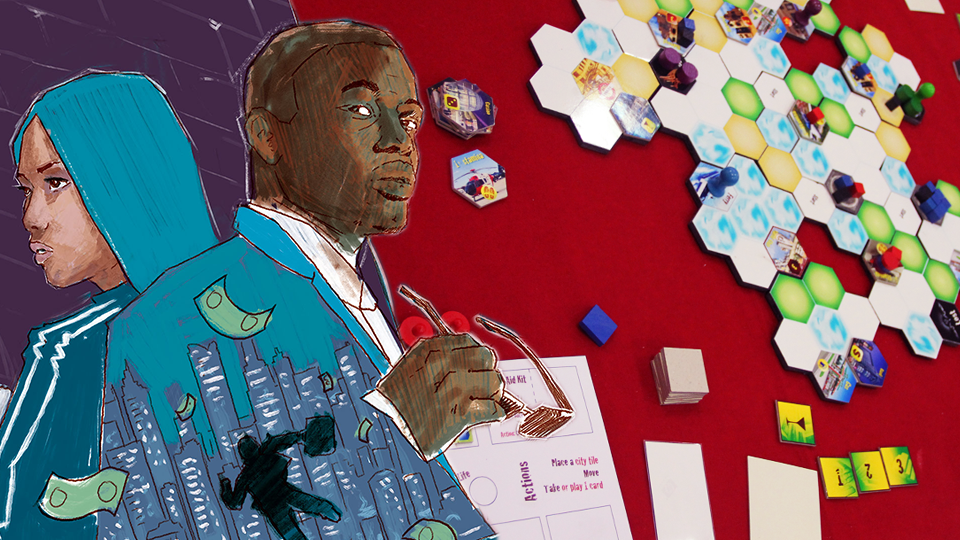 Paul
: This week's Games News speeds toward us with all the speed and power of a hovercraft. You know why a hovercraft is the most powerful of vehicles? Because it can cross both land AND water. Like a frog. But much bigger. A giant frog. Once again HUMANITY TRUMPS NATURE.
Quinns: OK, first off, a hovercraft is just a poor man's ekranoplan. But speaking of plans, can we talk a bit about Vital Lacerda's Escape Plan, which has been confirmed as a 2018 release?
Paul: Ooh, ok! Heist games have been doing rather well at Shut Up & Sit Down this year (we've all become big fans of Burgle Bros and Blades in the Dark), so it's easy to see why you'd be so excited about Lacerda's latest, which is all about a team of bank robbers trying to get out of town. What's the best way to get out of town? Put the police on someone else's tail.
Flip Flip Pancake, Urine Tokens, A Pyre of Praise, What Is Dogs
sparkling lemons, misplaced limes, diamonds and bananas, a cardboard mormon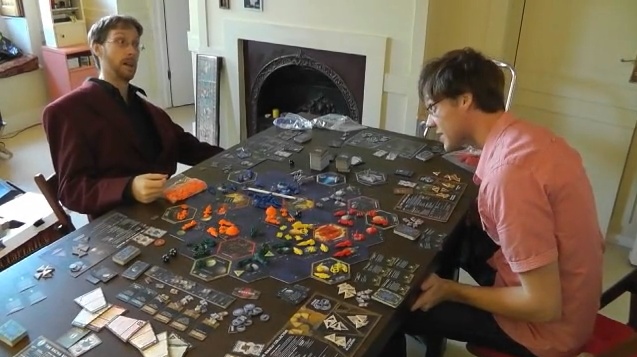 Quinns
: As we continue our marathon-like jog through Board Game Geek's top 100 games ever, today I can reveal that we're out of the weeds. We've played every single board game in the 60-41 slot!
Which isn't to say that we always enjoyed ourselves...
stuff stuff stuff, rocks rocks rocks, we're going to need a better boat
This week, Paul's gone all viking on us, getting so, so enthusiastic about
A Feast for Odin
with this very in-depth review of a truly enormous game. Then again, wouldn't you be at least a little bit excited? This is one of the biggest boxes we've seen in some time and, with hundreds of cardboard components, scores of wooden pieces and even a moose as a first player token, we really can't blame him.
Can it deliver joy and happiness proportional to its tremendous size? And how does it compare to its ancestors, other games by the same designer such as Agricola, Caverna and Patchwork? And why does Paul think Patchwork has a French accent? It's been a strange week.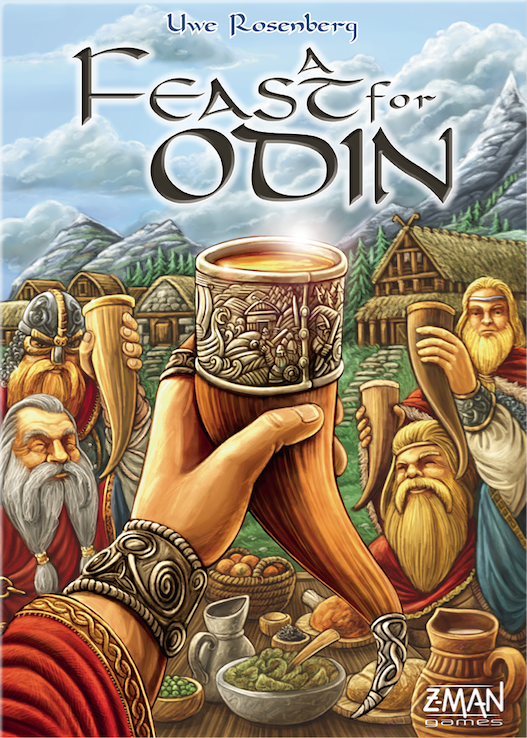 Using the central board in
A Feast for Odin
, players have to hunt, gather basic materials, refine those materials, develop their production-buildings, build/buy ships, and raid settlements.
The resulting earnings are placed on the players' board in the best possible pattern to produce income and (later) victory points.
quinns in bed, paul in iceland, the pearple's choice, a shocking twist
Hold onto your listicles, Paul and Quinns are celebrating the 50th ever Shut Up & Sit Down podcast (by recording a podcast (they are unimaginative)) and we want you to join us!
In this tawdry tornado of numerology the site's aged founders discuss Spyfall 2, Tyrants of the 1derdark and the Final Fantasy Trading Card Game (which has numbers in it) before dropping their respective top 5 board games of 2016. We'll warn you now, make sure you're sitting down when you hear Quinns' number one.
If anyone can't bear the wait until podcast #51, here are the winners of the Pearple's Choice Awards.
Enjoy, everybody!