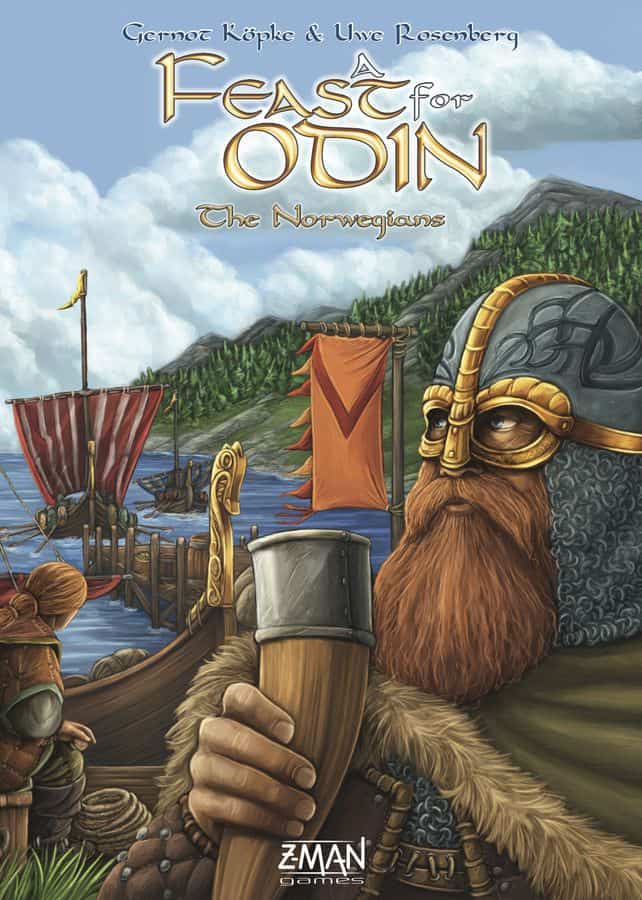 Buying from these fine retailers helps support Shut Up & Sit Down.
The expansion includes another mountain-strip (last round), more two-silver coins, meat/beans and runes/oil and a "little emigration" piece that covers one food instead of two. You get it on a new action-space for giving away a whaling boat. The renewed action board has three pieces that can be turned around for different numbers of players (version for 1-2, 3, and 4 players), which increases the chances of players getting in each others way. It contains new opportunities like butchering, elk-hunting, fishing, and thievery, along with changes for some old actions. It's now easier, for example, to play an animal strategy, also because you can now get two of the same animals in one action. There is also a new fifth column to make a (better) action with your last viking! You can smith, for example, now a grey piece with maximum of eight swords by using an ore and only one action. Also for this, there are five new grey puzzle-pieces like pan, hauberk or anvil and a little board for smithable pieces with fewer than nine swords.
Totally new is also the idea of a random start-building. Everybody gets one of the six artisan shed boards and can build the front or backside with one wood and one action. These buildings offer, covered like stonehouse and longhouse, some stuff (pieces, weapons, commodities), VPs and one silver (horse stable 2 silver). So everybody has another different start-opportunity – like the profession card. In this expansion, you choose the best of two cards to start with. Another new option is, that instead of puting a profession card into the game, you can throw it away for a VP-chip. A nice little competitive element, because there are only two 4-VP-chips, six 3-VP-chips and eight (endless) 2-VP-chips.
The expansion includes no almanac about game-elements and their viking-history. But again it was written by Gernot Köpke as a "historical-science"-journalist and learnd lokal newspaper editor and main elements will be published on BGG at https://www.boardgamegeek.com/thread/2023534/almanac-almanach
The expansion includes also an extra board for ships and small emigration tiles.