musketeers, greasy bags, plastic fascists, Reiner Knizia's Pyjama Party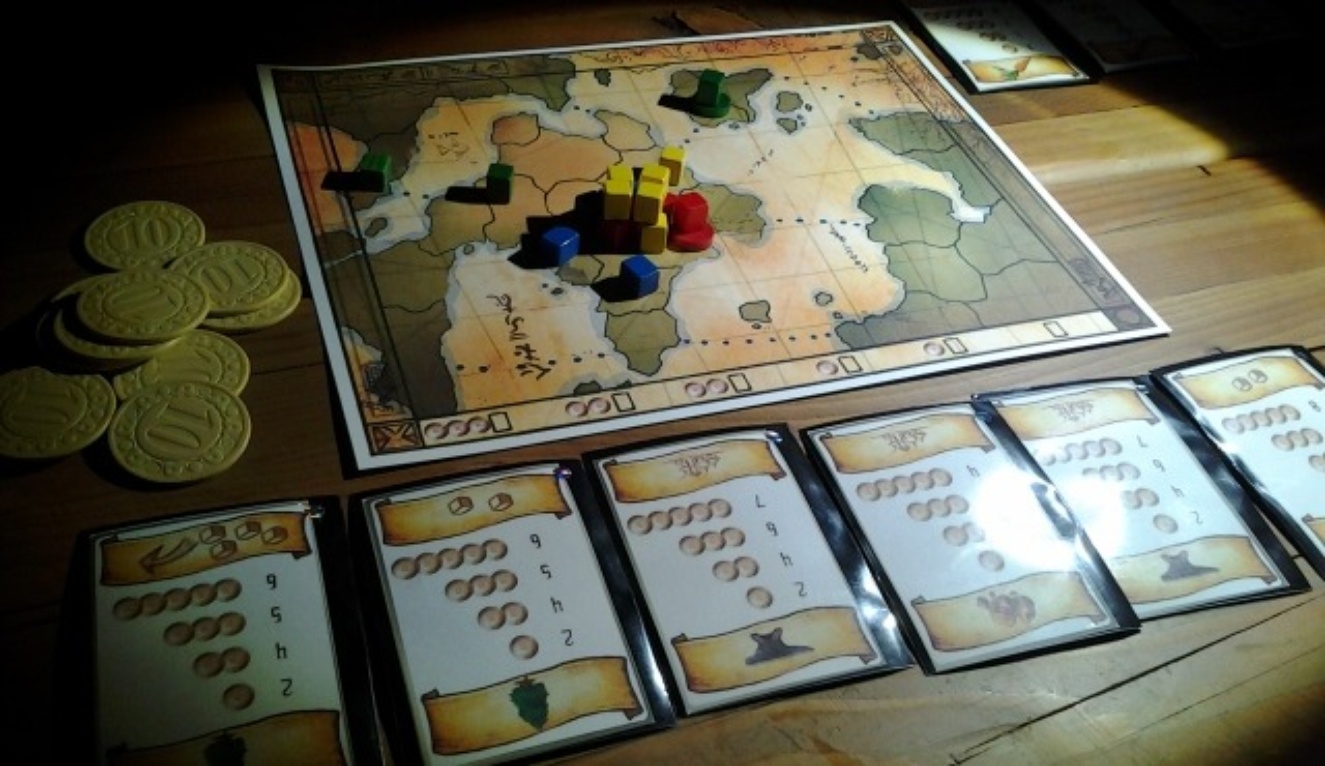 Quinns
: Sorry to anyone who's been punching F5, hungry for news. I've been in recovery. Paul and I played some new releases yesterday and ALL THREE were disappointing. Halfway through the third we wore the sour expressions of mountain climbers. I think I saw Brendan crying.
But let's speak of something EXCITING! Eight-Minute Empire, pictured above, looks wicked. It's a racecar-fast area control game where players simply take turns to select a card, develop their control of a board, and expel a winner from their midst. It was Kickstarted earlier this year, and is currently sat in the middle of a tiny hype-tornado.
Now, check this out! The standalone sequel, Eight-Minute Empire: Legends, is on Kickstarter already! It's already broken its goal with the series' characteristic speed, so that's a very reasonable place for your money to go this week.
smokin' onna twix, butters, those are shoes, do you really need another hat
Get ready to GET EXTRAVAGANT! The Opener is a search for the perfect way to start your board game night. Already, in the second ever episode, Matt might have found it.
Ladies & Gentlemen is a team game about Victorian women shopping furiously for a glamorous ball, as well as the husbands they command like so many nervous ponies. How angry could you get about an imaginary dress? You're wrong. You're so wrong.
Matt also suggests you make scones, which are apparently the adorable training wheels of the baking world. We wouldn't know. Our oven's been broken since Paul baked Talisman that one time.
mewling & modern, tasty & troubling, destitute jerks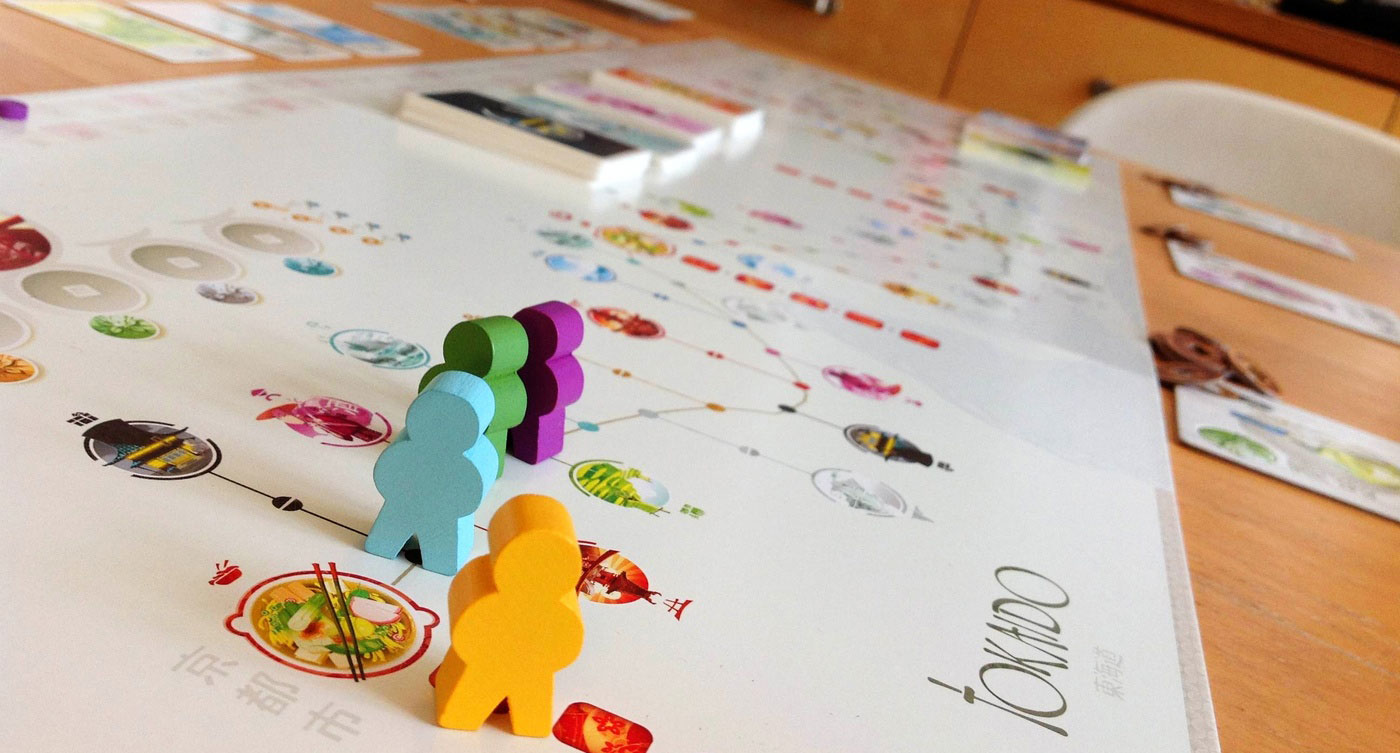 Paul
: There are two game designers that we're big fans of here at SUSD towers, designers whose pictures we've hung on our walls, whose altars we've erected in our rooms, and if you know us well, you know that we don't erect things very often.
Antoine Bauza is one such designer deserving of our erections and you may well have seen us talking excitedly about two of his games before. We're big fans of the co-op spirit-buster that is Ghost Stories and way, way back in our fourth episode we reviewed 7 Wonders, a fantastic city-building card game that's brilliant for both beginners and even the most jaded of experienced players. Antoine has a fine pedigree.
Quinns: And now we've got Tokaido, a lush, luminous and lovely game that's about nothing more than taking a long walk across Japan.
Paul: And spoiling that walk for everyone else.
babies, spanking, milkshakes, that more intelligent sort of girl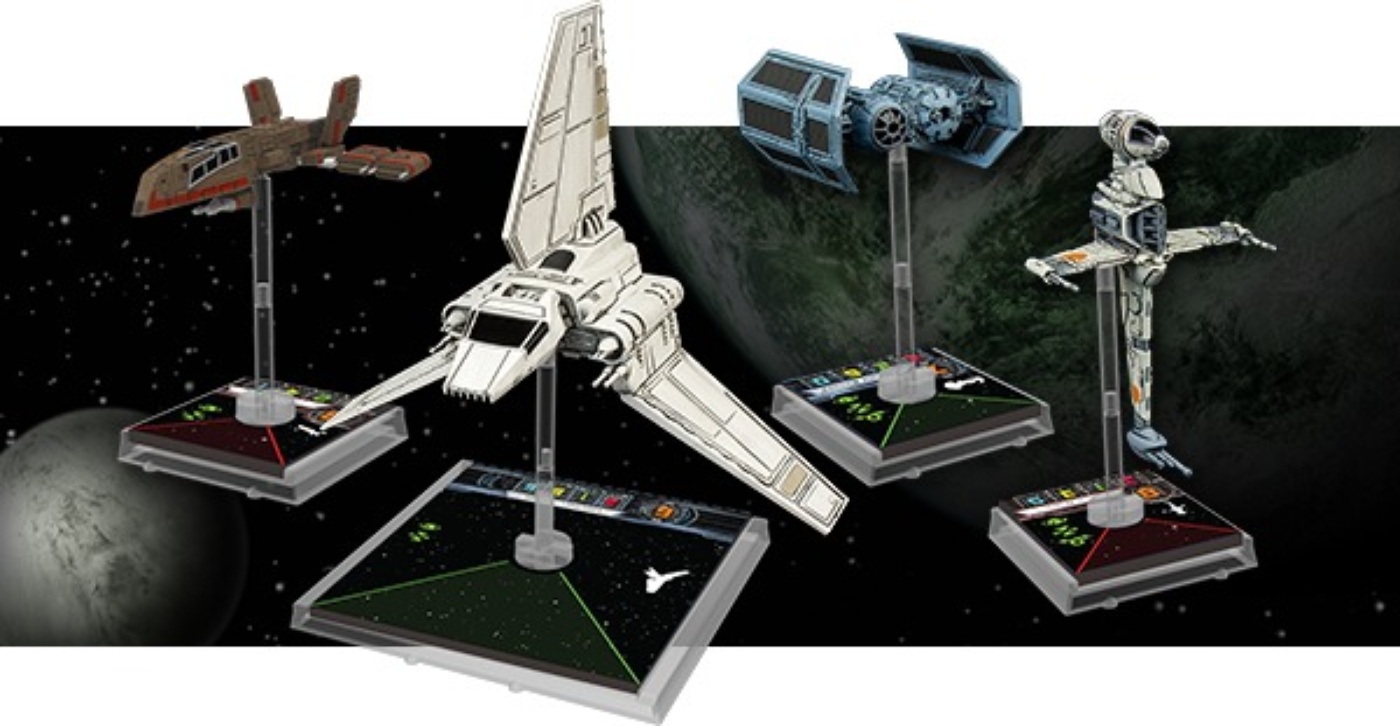 Quinns
: Dearest disciples. Today, the doors of the great house of Fantasy Flight hath opened, bringing news of a GREAT MANY games (three).
Above you'll see the forthcoming Wave Three ships for the X-Wing Miniatures game. According to my tome of Star Wars apocrapha, they're... hang on, the pages are stuck together. Paul must be on the milkshakes again. OK we've got the deadly B-Wing and Kyle Katarn's own HWK-290 for the Rebels, and a TIE Bomber and Lamba-class shuttle for the Imperials. Oh, I guess I could have just read the press release. Hmm.
I'll be honest, I just check the Fantasy Flight homepage on a daily basis for Netrunner news. Like this! And this! Because it's exciting to know which cards I'll be failing to use properly next.
sticky biscuits, sharp teeth, frozen lakes, robot police, f**k the robot police
Quickly! Watch this video! We don't know how long it'll be until (REDACTED) bring down the feed.
This is our review of City of Remnants, a wonderful new release that lets you and your friends duke it out over a fallen city. It's a veritable ball pen full of drugs, robots, guns and grenades.
We're not going to lie. The most remarkable thing in the video is Quinns claiming he grew up "on the streets". AGAIN. What's wrong with him?
a pleasure, a privelege, a toilet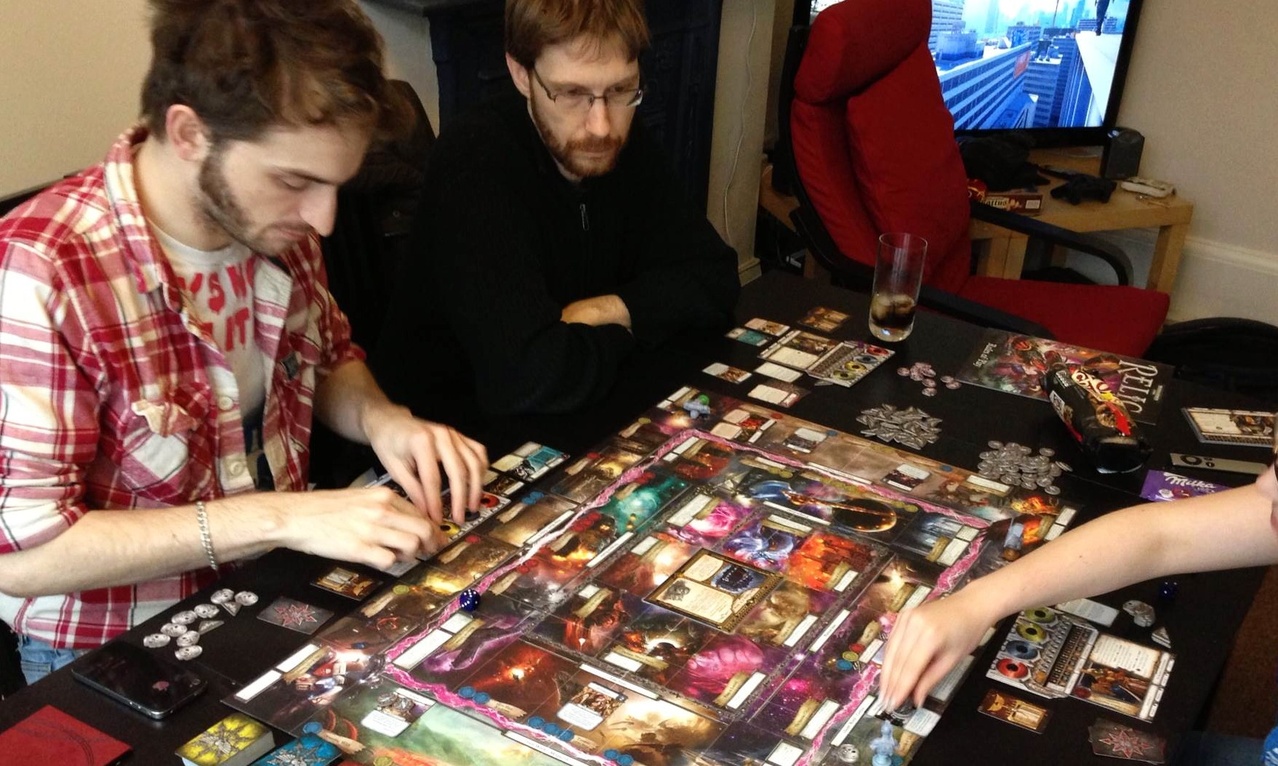 Quinns
: HELLO!
We're more than a month into the new site. How's everybody finding it? We know about the clogged toilets on floor 11. Also, can whoever's stolen the key to Paul's bedroom please return it.
Since the site's launched we've been producing more content than ever before in SU&SD history. Five videos, two podcasts, ten written features, weekly news... I could go on! But I won't because that's all we've done and I'd just be making stuff up.
If you've been enjoying it, please do let us know in the the comments, which, incidentally, you guys have been making an absolute pleasure. Thank you.
If you are into the work we're doing here, please, please, please help support us by simply going through our Amazon links before you buy anything at all. As we said in our welcome post, it doesn't matter what you buy, just so long as you do it via us.
Enjoy month two, everybody! We love you. We really do.
Hot Laser Death, lustrous pennies, Scandinavia is basically outer space ok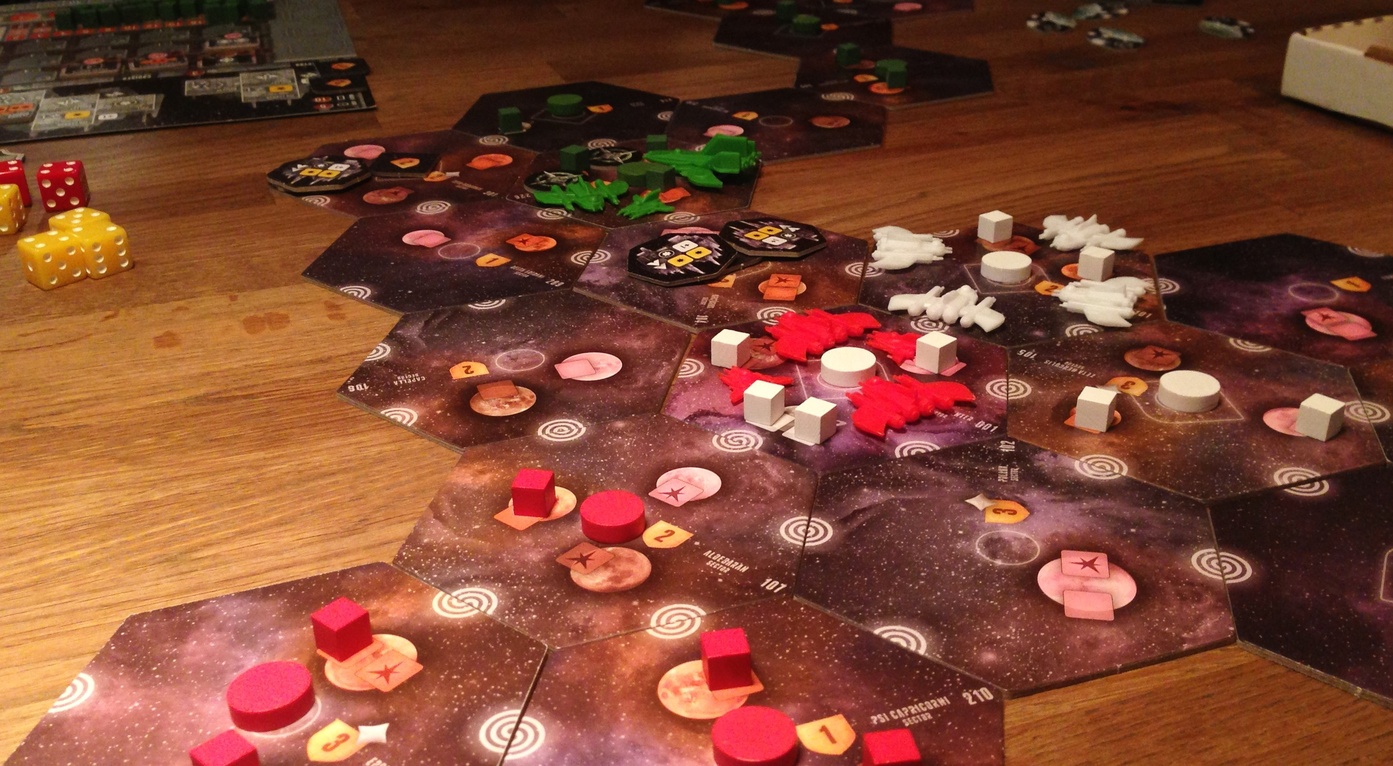 the war spatula, my dad works at the thing, proper nazi style, the gulag lift
August, 1942. The Germans begin their deadly assault of the Russian city of Stalingrad.
April, 2013. Team SU&SD assemble to recreate that fateful battle. But with more food. And arguably, more swearing.
The 2-8 player Overlord scenarios for featherweight wargame Memoir '44 are unbelievable fun. To recreate them, you'll need EITHER two copies of Memoir '44, or, as seen here, ONE copy of Memoir '44, ONE copy of the Operation Overlord expansion, and ONE of the official Battle Maps. Got that? Great.
WARNING: No amount of preparation will actually prepare you.
zoom-zoom, zipping, liquored-up Qossuth, rockin' with the Whynoms, this is SPACE DAMMIT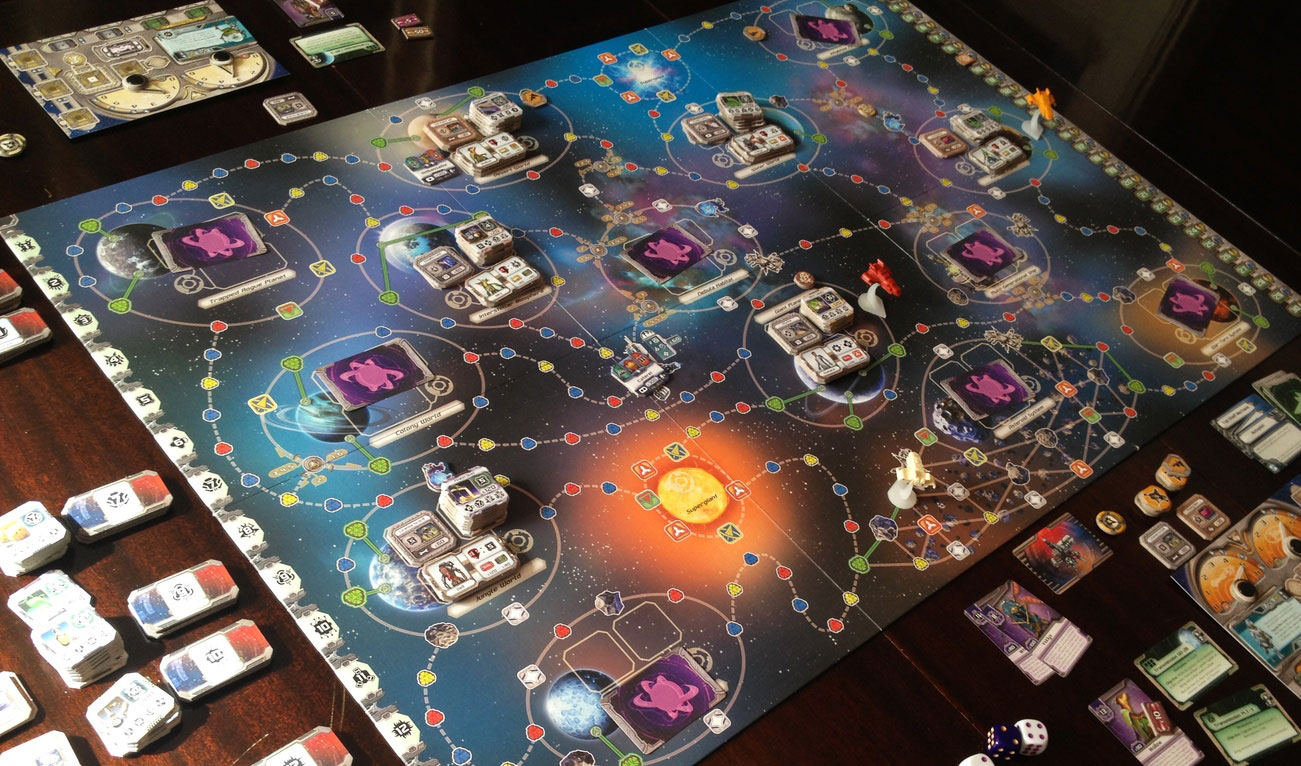 [Since Mark Wallace's Actual Board Game Journalism went down so well, we've decided he's allowed to stick around. For now.
But he's not out of the woods yet, with his fancy words and professionalism. He has to earn his porridge, potatoes and time above ground, so we dispatched him to review Merchant of Venus, a gorgeous-looking Fantasy Flight remake we've had our eye on for a while. How might he fare... with a review?]
Mark: If you think of yourself as a certain type of freewheeling gamer, you'll like the sound of an interstellar commerce game that comes complete with spacelane pirates, racial technologies, first contact with far-off cultures, and an alien salesman who needs a lift to the Volois' system after waking up hungover on the Zums' delicious chicle liquor.
Yes, you say to yourself, I'm ready to blast off into space! I can't wait to buy low and sell high! I've been searching for a game of "space exploration and interstellar trade for 1-4 players," as it says on the Merchant of Venus box (which happens to be decorated with some really outstanding art from someone called Alex Aparin). Let's go!
hot hot logarithms, salt problems, Now That's What I Call Lachrymose, DANGERGAME, Keira Knightley vs. SU&SD
Oh, no. Having survived month one of the new site, the boys are trying to make their podcast more professional. The result? A regular feature they can't decide on, musical stings they're wielding like cattle prods, and a special guest! Of Brendan.
On the plus side, we're serving up HOT CHATTER about so many new titles! Lords of Waterdeep, Tokaido, City of Remnants, The New Science, Police Precinct, Kingdoms, Netrunner (again), Relic (again), and A La Carte! Which is a cooking game for children from 20 years ago. Sorry.