Rise of the Mermaids, purple power, Mr. Bear, time for a lie down
Oh my goodness!
Terra Mystica
is a fantasy building that boasts two achievements: It's the heaviest box we've ever reviewed, and the one to sell out fastest.
Scientists are at a loss to explain this heinous corruption of the laws of physics. Tell you who's not at a loss, though! The hot boys of Shut Up & Sit Down. After just few plays of this beast, we're ready to tell you whether we think it lives up to the hype.
(It does.)
(CREDIT CARDS AT THE READY, PEOPLE.)
Mr. Stephens, Mr. Dungeon Master, get to the sex, it hurts every time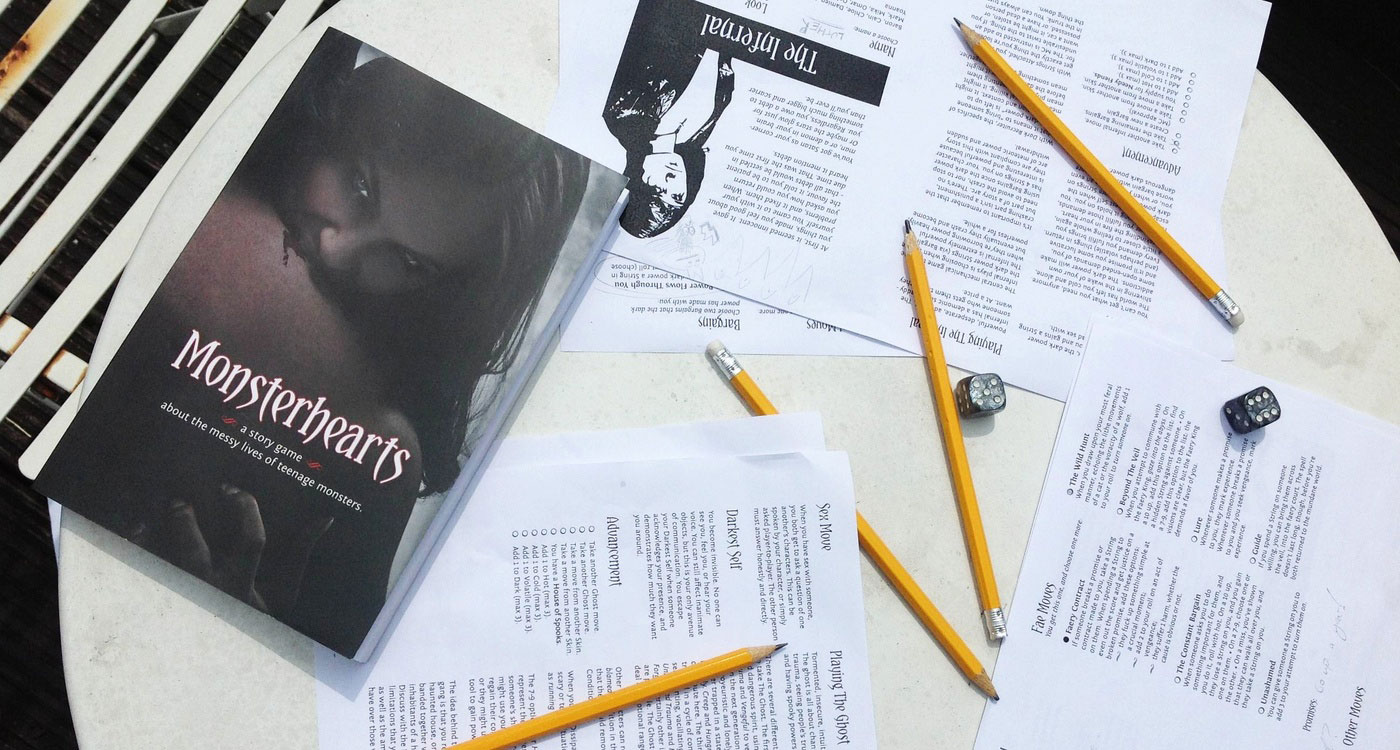 Quinns
: Welcome to the second of our indie RPG reviews! Last time we looked at
Shooting the Moon
, a lovely game of love. So what could be more suitable for our second game than
Monsterhearts
, the darkest game Shut Up & Sit Down has ever looked at.
Monsterhearts is a game of "the messy lives of teenage monsters," where 2-4 players play a coterie of youthsome witches, vampires, fairies and so forth, who go to the same school. A final player's job is simply to "make their lives interesting." Which, as we found out, is the easiest job in gaming.
Leigh: Saying we "play as" monsters is only part of the story, isn't it? The monster identity of each teenage character is as much allegorical as anything else. Or, rather, the particular traits, strengths, failings of these creatures as they're prescribed by folklore have quite a lot in common with the stuff of growing-up drama. The Ghost who lurks at the edges, feeling invisible. The Werewolf afraid of the power in her dark side, the Vampire who can't stop using others.
Quinns: Yes. It's a metaphor! Except it's... not?
peaty scrounging, professor hangover, jittery jobs, the yawhg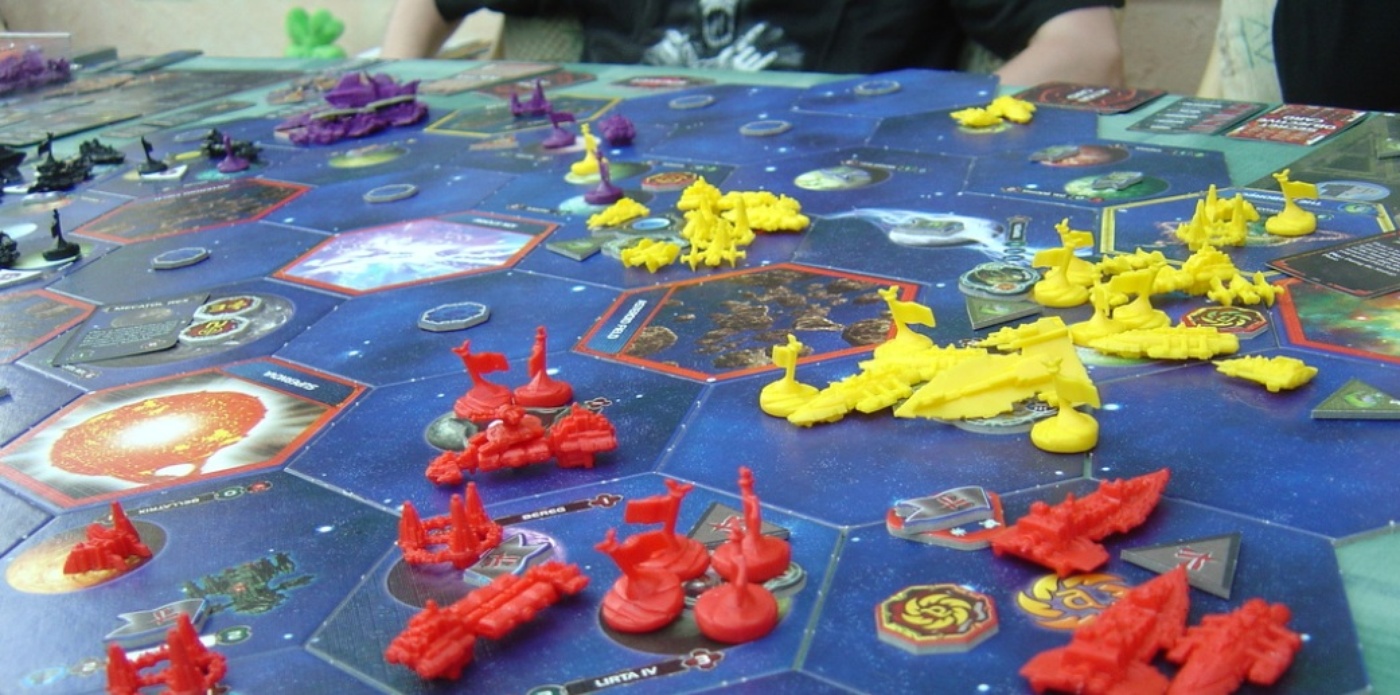 Quinns has again been published on gaming enormo-blog Kotaku, talking about a wonder of the board game world! This month he discusses how, unlike video games, it doesn't matter how good you are at boardgames. The article starts like this:
I remember a colleague taking a 5 minute break, away from the jittery job of reviewing Battlefield 2. "It's fun when you win," he said, exhausted. "And boring when you lose. Haven't we moved past that yet?"
No, we haven't. For a medium that's evolved from play, video games have an overwhelmingly binary view of success and failure, one so crippling that if we settle into a single player game and make no progress, or lose every multiplayer match in one night, our lives will have been worsened. And we never ask why games are like this. After all, how else could it be?
...and continues vigorously until it stops. Quinns would point you towards the article himself, but he's currently in hiding from furious gamer-gangs, who cry his name on every street corner. Go read! Don't let his sacrifice be in vain.
hot baths, hot ramen, hot jungles, hot plane crashes, hot pockets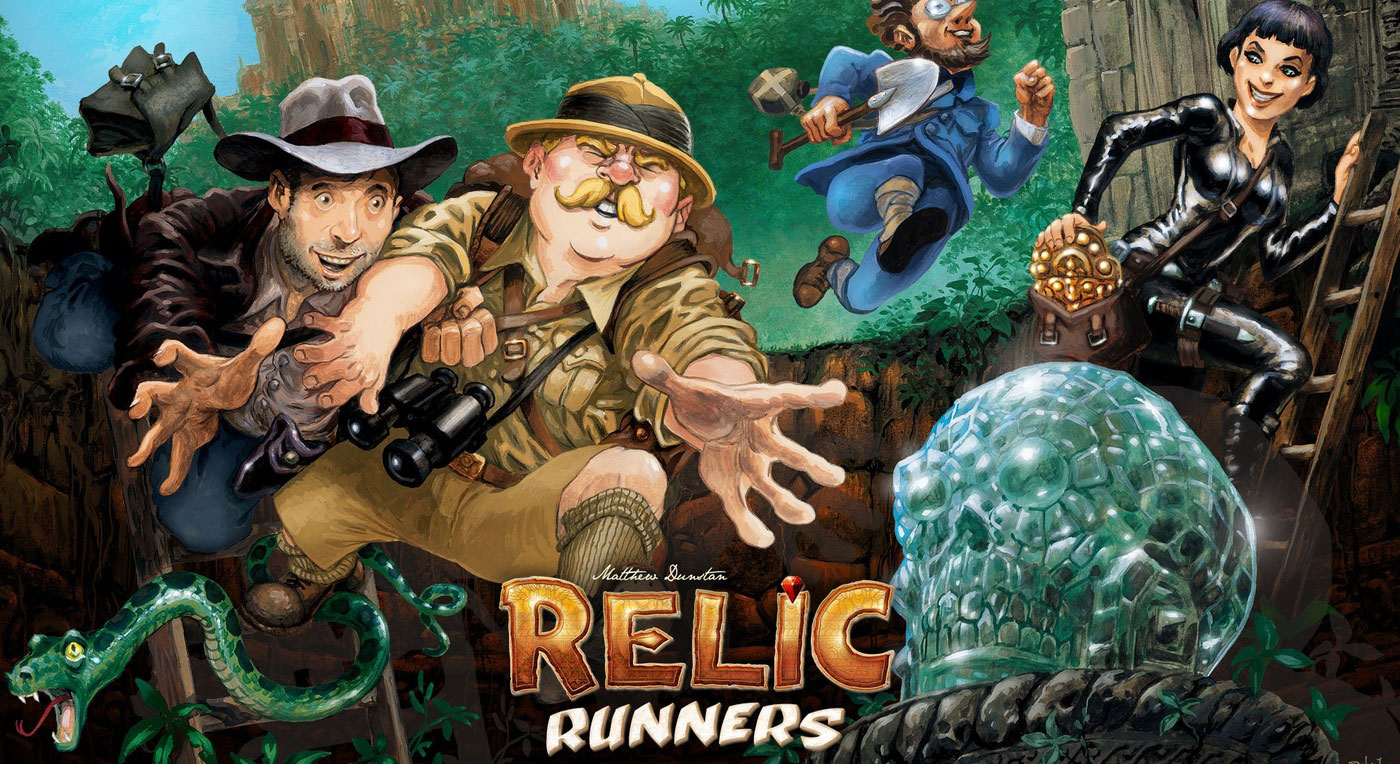 Quinns
: Crack! Boom! Patter patter patter. It's monday, and this is your board game weather report, predominantly plucked from the dark skies of the
Board Game Geek News Blog
.
Big news first. Days of Wonder, publisher of such incomparably plush releases as Small World and Memoir '44, have announced their new game: Relic Runners, seen above. Releasing this September, it sounds and looks absolutely luxurious. Players will explore a dark jungle, building bridges, forging pathways and nosing through forgotten ruins, all in a quest for priceless relics. Which, for the first time in the history of board gaming, are represented by objects you'd actually want to own. Images after the jump.
sugar, caffeine, palpitations, awards, award-winning in-camera animation
A review special! Not just one game review, but a hatful!
Now this is something a bit different. Fueled entirely by sugar and caffeine, we typed and shot this review in just half a day. Our mission? To review half a dozen games with two minutes allotted to each. Approximately. Thereabouts. Oh God.
But we met with a success of sorts and here, for your viewing pleasure, is the result. We look at games old and new, including D-Day Dice, Ingenious, Samurai Sword, Goblins, Inc., Shadow Hunters and Betrayal at the House on the Hill, but NOT IN THAT ORDER.
Several days after filming, the sugar may not have entirely worn off. Still, this was a good experience for us and training of sorts. Preparation for... something greater.
some actual journalism, an actual rant, pixel lincoln, don't suck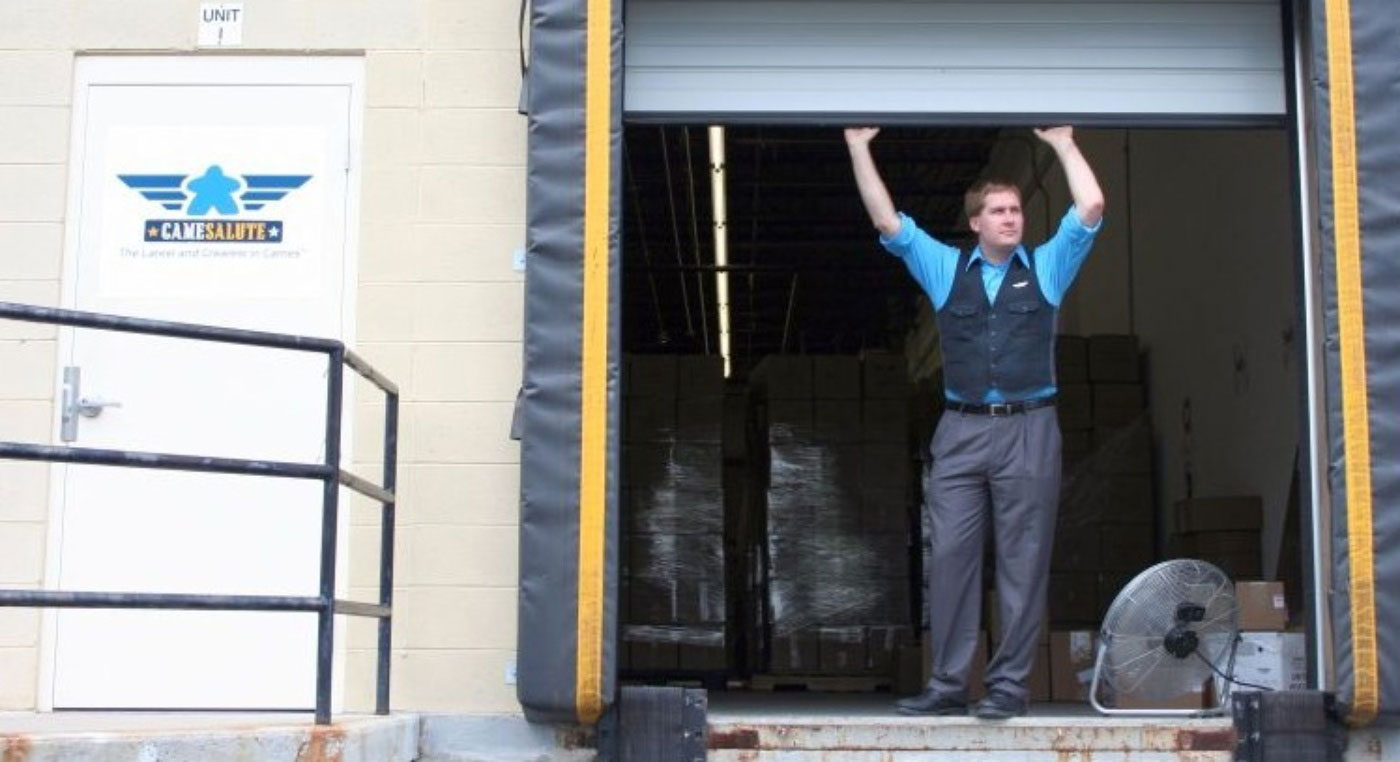 Since our
last foray into Actual Journalism
was so well received (It was? -- Mark.), we've decided to give it another go. This time, we take a look at Game Salute, a company headquartered deep in the hinterlands of New Hampshire, a state that somewhat resembles in shape a standard reference pear.
Game Salute styles itself as a new kind of publisher, one that does much more than handle marketing and fulfillment (fulfillment meaning "getting the game out to customers", from receiving, to warehousing, secure storage, picking, packing, shipping, tracking, sales to stores globally and customer service).
Among the flexible services they offer are solutions for other publishers, and, intriguingly, managing Kickstarter campaigns, boasting such success stories as Alien Frontiers, as well as unique titles ranging from Chicken Caesar to Pixel Lincoln.
It was started as a response to the many pain points its CEO Dan Yarrington saw in the board game industry. To find out how the cure compares with the disease, we sent Actual Journalist Mark Wallace off to have a good long chat with Yarrington, and he came back (from a phone call, not from New Hampshire) with this exciting and informative Q&A!
Bag o' rattlesnakes, Cosmic Zap, Mr. Stevens, Dani, Eyes forward please
Paul: Yes, yes, we have a seventh podcast for you, for all of you, even you there, at the back. Please form an orderly queue here and pick up your free copy.
In this podcast we bounce from topic to topic like kangaroos on trampolines in an earthquake, touching on the glorious Galaxy Trucker, the wicked Revolver 2, the svelte Netrunner and the august Augustus. We also slip a slimy tentacle into our mailbag and see which of your questions adhere best to our mucus-coated membranes, answering queries on topics from Cosmic Encounter to Mice & Mystics.*
We also invite special guest Leigh Alexander on, to talk about why indie RPGs are so interesting and how we ended up roleplaying an inappropriate, awkward and surprisingly supernatural sexual encounter.** Is there any other podcast like this anywhere out there? You already know the answer to that.
Read the full article...
hot finagling, the centre of the earth, the health phase, fridge failures, dammit paul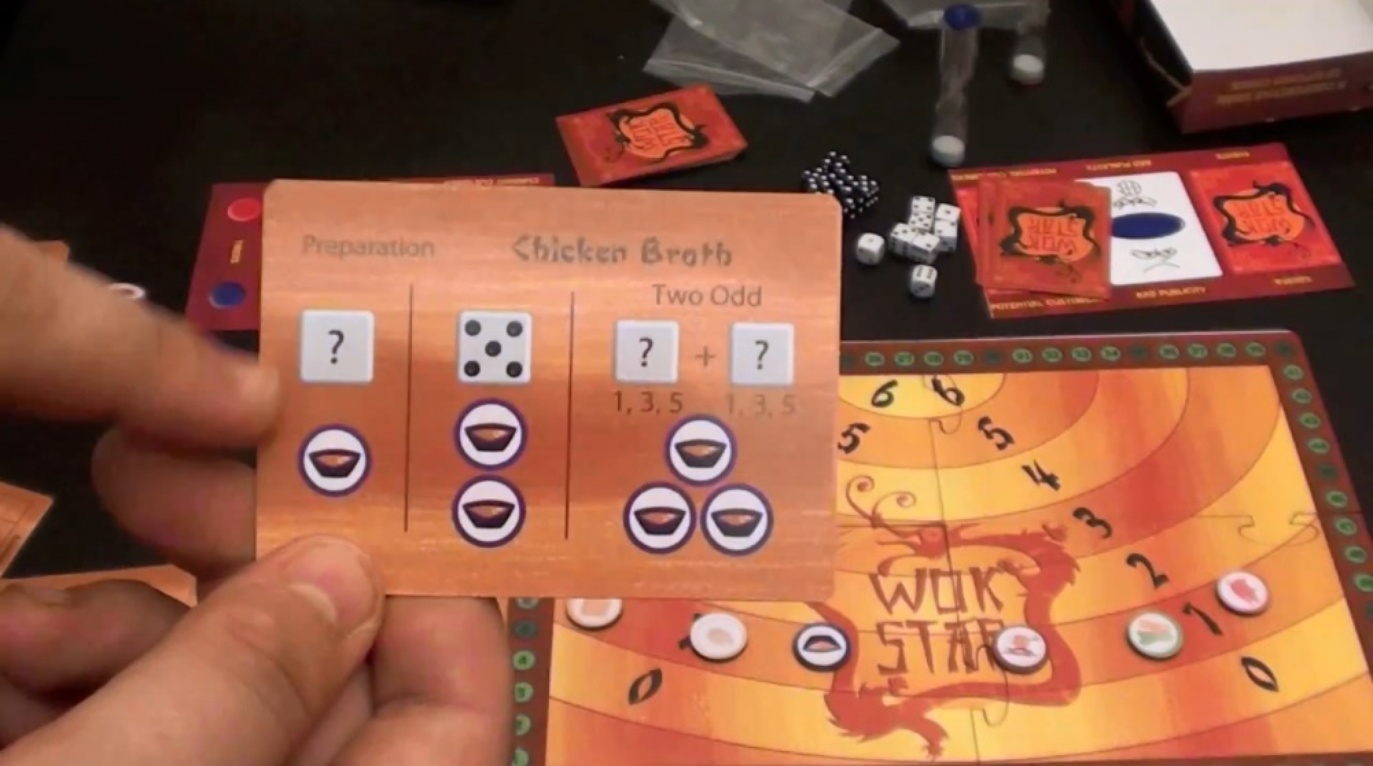 Quinns
: IT'S HERE. Actually literally drop everything. Wok Star, the co-operative, real time game of running a Chinese fast food kitchen
is now on Kickstarter
. I heard about this game
two years ago
, and a reprint containing such dramatic extras as "Fridge Failure cards" and an electronic timer (instead of a sand timer) is finally upon us.
Just imagine. You and another 1 to 3 of your friends rolling dice together, racing to complete recipes against the clock. Spending money between "days" to buy new recipes. Arguing as Paul fails to collect enough tips. Again. If you have a friend called Paul.
"Warning," the Kickstarter quips. "Wok Star may well result in high fives." Well, that's me sold. You'd better believe we'll be bringing you the earliest possible review.
bourbon-basted, boke, skit scoodily cisnormative, ok I eat the tissue
Last year
we reviewed
a very special game called A Few Acres of Snow. Now, it's hard to say what's weirder. That we've reviewed YET ANOTHER simulation of a Canadian war, or that a game called
1812: The Invasion of Canada
is secretly great fun.
But that's not all! This video comes packed with a tiny little Let's Play of Jazz: The Singing Card Game, as well as the second ever instalment of Board Games With Brendan and a tiny cameo from Guts of Glory. Hot beans.
How's everyone finding the videos-every-Friday thing? We're having fun with it. It just feels correct, somehow.
Oh, and for everyone who misses our full episodes, you'll have something to be very happy about at the end of the month. ...What could it be, do you think?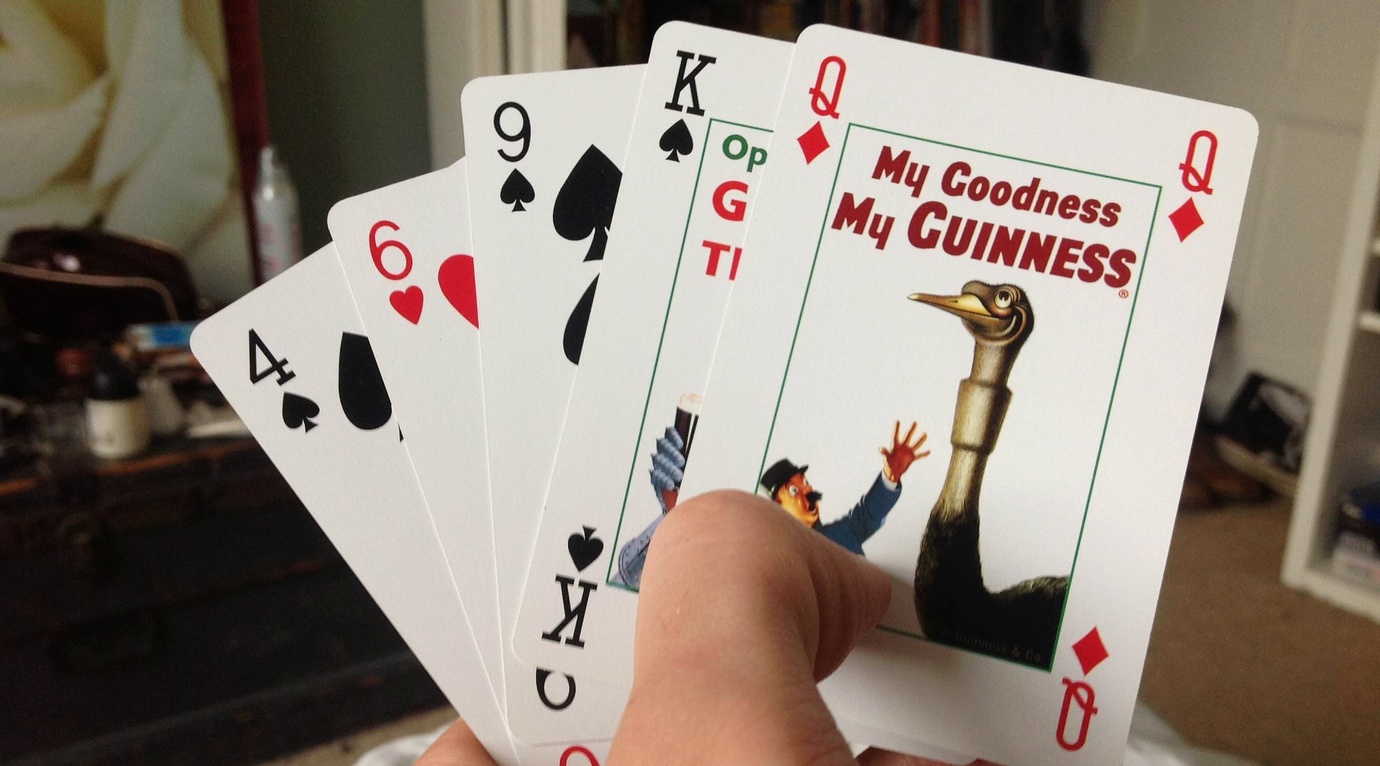 Quinns
: A wild tangeant appears!
I want to talk about card games. Not the pre-boxed ones we've been reviewing for years, though- I mean games you can play with an ordinary deck of playing cards, the kind that magically appears in your house when you hit 40 along with a bath salts and a printer.
We've been sent a copy of Decktet, you see, as well as this official book of Decktet games. This is a whole-new set of playing cards that appear to offer more complexity, colour and flexibility. We are INTRIGUED, but to put it through its paces we're going to need Your Help.
What are your favourite games to play with a deck of cards, readers?